Discover more from The Upside Newsletter
Data, insights, and stories from the world of sports, business, and technology.
Over 6,000 subscribers
🔥 📡 5G, Wi-Fi 6 and The Roar of The Crowd, By Pete DeNagy, President of IOT America & Former GM of Samsung Enterprise
This week, we have the honor to have Pete DeNagy, Founder IoT America / Managing Principal, Acommence Advisors, write an article for The Upside Global. The article is entitled "5G, Wi-Fi 6 and the roar of the Crowd". Pete DeNagy is the former GM of Samsung Enterprise. This article is the first in a series of articles on the value of 5G and Wi-Fi 6.  In this document Pete discussed the value of 5G and Wi-Fi 6 for venues like stadiums and a few of the benefits that all of the stakeholders will garner.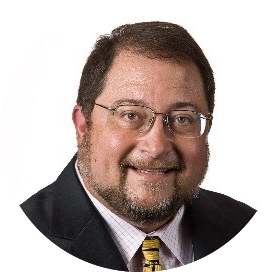 Title: 5G, Wi-Fi 6 and the roar of the Crowd.
By Pete DeNagy
The roar of the crowd, the smell of the grass, the thrill of the moment. These are all the sights and sounds of sports, not just sports, but live sports. The action that we all crave, the teams that we all follow and the heart pounding thrill of victory and of course the soul crushing, gut wrenching agony of defeat.
One day and soon, we will all get to experience live sports action again. When we resume live sports action in person, the game will be changed in ways that will both be amazing and brilliant. Sports venues around the world and in the corner of your neighborhood are going through a metamorphosis, a change and an ability to go forward and deliver real time, right time, just in time experiences.
To provide magnificent experiences requires data connectivity with reliable connectivity at blazing speeds and latency that demands action in an instant. The current technologies that are being deployed in stadiums and venues wraparound both 5G and Wi-Fi 6. Both are very similar in the value proposition that they purport, but both have many nuances and differences that enable very different experiences for the user.
Predominantly 5G and Wi-Fi 6 afford fans the ability to become part of the game. Imagine the thrill of watching games in person, with the associated benefits of technology enablement like watching the game at home are melding together into one real-time experience. Please note, this is not about the ginormous screen at the field like the 1,000-foot monster AT&T stadium that actually distracts from the visual acuity and user experience of actually watching the live game. Oh no, this is about real-time data, real-time visual augmentation, and real-time immersive insertion into the action to fulfill a total augmented experience for the fan, for the viewer to be inserted as an active participant in the game.
5G and Wi-Fi 6 wireless technology delivers key features that will take the user experience well above and beyond today's 4G capabilities.  Users will not be delighted to see:
·       Enhanced mobile broadband that supports faster speeds and large amounts of data transmission straight to your device
·       Network slicing that will reduce continual jumping in and out of service and killing your battery
·       Internet of Things (IoT) applications, so tens thousands of devices and sensors can simultaneously connect to a single network input and provide a better venue experience
·       Ultra-Reliable, Low-Latency Communication (URLLC), enabling high network availability with minimal delays, meaning video feeds, real-time stats, augmented capabilities are coming to your augmented/mixed reality glasses or smartphone that you bring to the stadium, arena or concert hall.
The 5G Wi-Fi 6 that you use will use will power capabilities like Augmented Reality, and the abilities to visualize associated information and data in real-time and right in your field of view.  Player stats, information about current situations, competitive team information will be able to be called up on demand.  Being able to sit in a stadium and see wait times at concessions, or rest rooms as well as specials and offers will enhance the comfort of your experience. Parking and traffic information can help you make the decision on your game and time management, and fan/attendee information will allow teams to have a richer customer interact that will drive in person attendance as opposed to watching at home on a 4K screen.
The magic of 5G and Wi-Fi 6 allow these capabilities to exist because of the dynamics and the characteristics that they bring. Both 5G and Wi-Fi 6 offer extended range, widened capacity  for over 1 Gigabit per second of connectivity to your handheld device, a greatly increased array of connectivity per square foot in the venue, and the ability to send and receive data in a multi millisecond format as opposed to a multi second format contending for resources that was currently available on 4G LTE and Wi-Fi 5. As 5G matures in the marketplace, millimeter wave technology (mmWave) deploying 5G at a blazing 24 GHz of spectral frequency. High band frequency means that data speeds, video speeds that come on real-time action speeds and will eventually deliver 10 gigabytes or more per second.  This translates into transforming the user experience to be as near real-time as actually playing on the field.
The value proposition of 5G, the value proposition of Wi-Fi 6 is being Floyd nationally in venues as we speak. Team owners know that the fan experience, the live fan experience, is essential to the thriving nature and grand allure of rooting for your team. These technologies will bring the user experience to the next level whereby making the in-person fan experience vastly more compelling and profitable than the experience of watching the game in the comforts of your house. It's gonna be a great ride and we all know that with Wi-Fi 6 and 5G we are going to hit a Grand Slam, score the winning touchdown or goal, and make that 3 at the buzzer with the and one, just a little bit better in person.