Discover more from The Upside Newsletter
Data, insights, and stories from the world of sports, business, and technology.
Over 6,000 subscribers
⌚🎮 Latest Tech in Sports? Modular Apple Watch, Active Esport.
Dear Friends and Members,
Last week the total number of people affected by the Coronavirus reached the 76K mark. Apple also filed some new patents, which could make the Apple Watch modular and upgradable with new sensors, and enable users to answer phone calls via gesture. HTC is also working on some AR glasses and Ubisoft is rumored to be working on a secret VR project. Lastly, former MMA star Rousey is teaming up with a gaming company and the ESL announced a new esports framework which will allow for profit-sharing with esport teams.
This week, we also published our latest Analysis: Coronavirus' impact on sports and tech, so be sure to sign up for our premium subscription by clicking the "subscribe now" button below.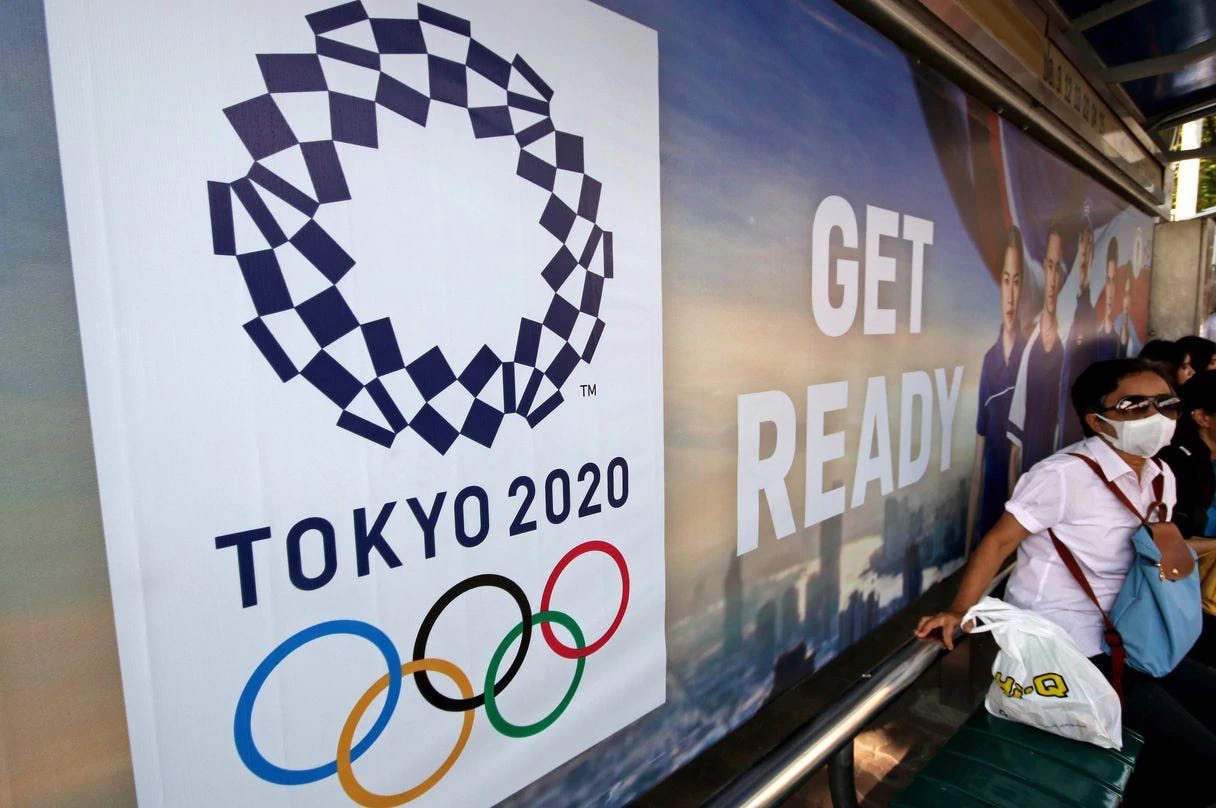 Picture: 2020 Tokyo Olympics
Looking for access all of our previously published analysis, insights, data, podcast interviews, and more? Subscribe now to unlock access!
Next week we will publish our latest weekly newsletter. As a reminder, in 1Q20, we plan to introduce a new major initiative that will better bring our sports tech community of thousands of sports tech execs (Pro teams, leagues, sports startups, VCs/investors, brands, etc.) together, so stay tuned!
If you have any questions about The Upside, need help with business development or fund raising, want to join our community of thousands of sports and tech execs (pro teams, leagues, athletes, investors..), or want to have access to our premium content, please check out Sports Tech Advisors and contact us at info@sportstechadvisors.co
📰 Top Stories We're Reading This Week 
🥽 Ubisoft is hiring for An 'unannounced VR project' based on one of its 'greatest IPs
🥽 HTC is prototyping an AR headset that looks like sunglasses
⌚  Apple Watch of the future could have a modular back for upgrades & new sensors
⌚  The next Apple Watch could let you answer phone calls with a clenched fist
🎮  Ronda Rousey signs streaming deal with Facebook Gaming
🎮  Counter-Strike's new esports framework allows for profit-sharing, transforms league
💸 Latest Investment Trends
📊 Tech Stats of the Week
📸 Snapshots of the Week
Let's jump right into the insights and upside for all of these top stories
---
🎮 AR/VR/Video/Digital Sports News
🥽 Ubisoft is hiring for an 'unannounced VR project' based on one of its 'greatest IPs'| Via: Forbes
Ubisoft is currently hiring for an "unannounced AAA VR project". The job listings, for a variety of roles including character artist, level designer and narrative designer, are Ubisoft's Dusseldorf studio in Germany. The job listings state the applicants will be working on "one of Ubisoft's greatest IPs which will be developed across multiple studios". Ubisoft Dusseldorf is one of the three studios that make up Ubisoft Blue Byte, developer of the Settlers and Anno series, and is also currently collaborating with Massive Entertainment on its untitled James Cameron's Avatar project.
Ubisoft has a history in VR, although its never really explored its biggest IPs, like Assassin's Creed, Far Cry, The Division or Rainbow Six, in the VR medium. Up to now, the publisher has mostly worked on small-to-mid scale VR games such as the really rather good Space Junkies, Star Trek: Bridge Crew, Eagle Flight and Werewolves Within.
Knowing Ubisoft is not only working on a VR game, but a large-scale VR game spanning multiple studios, is really exciting. Ubisoft is by far one of the most well-known publishers to release third party VR games, but last year's E3 came and went with nary a mention of what it was up to in the space. I came away from the conference thinking Ubisoft had decided VR wasn't worth the effort and had quietly withdrawn from the format. It's so nice to be proven wrong, sometimes.
⬆️ The Upside:  We believe that this would be a great move by Ubisoft to get back into VR. Ubisoft is the fourth largest publicly traded game company in the Americas and Europe in terms of revenue and market capitalisation, after Activision Blizzard, Electronic Arts, and Take-Two Interactive. Will Ubisoft build a VR platform or a VR headset remains to be seen but it can leverage its fan base of gamers to make a big push and try to convert them to its VR offering.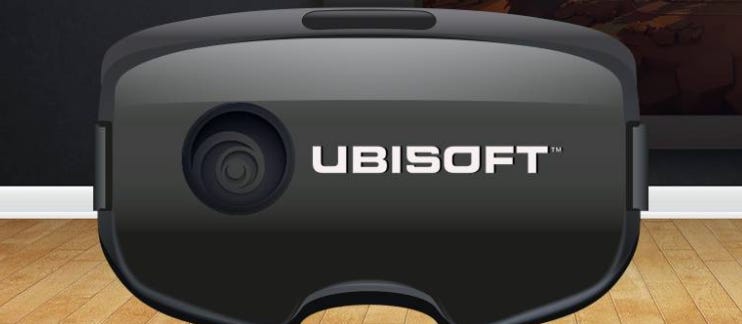 Picture: Ubisoft
🥽 HTC is prototyping an AR headset that looks like sunglasses| Via: The Verge
HTC just announced updates to the Vive Cosmos, its lineup of consumer-ready virtual reality headsets. But it's also testing a more streamlined mixed reality device codenamed "Project Proton." While the Proton is just a prototype, HTC shared concept images of its design, shedding some light on the company's goals.
The Proton headset seems functionally similar to the upcoming Cosmos XR. Both are built for mixed or augmented reality experiences, but unlike Microsoft or Magic Leap's mixed reality glasses, they use passthrough video instead of transparent waveguide lenses. (So basically, you're looking at a VR-style screen, but it shows you live video overlaid with virtual elements.) But where the Cosmos XR looks like the Cosmos VR headset, the Proton looks more like ski goggles or — to put it generously — very large sunglasses.
The company is revealing two different visions for the product: one that's fully self-contained and one that offloads some components to a wired external pack, similar to the Magic Leap One's puck-like Lightpack. HTC CEO Yves Maitre offered an interesting reason for the latter design: it could support 5G, and test users made it "massively clear" that they're leery of a headset with a 5G antenna. "We do believe that it's not reasonable to have a 5G antenna near the brain of customers, so obviously this is something that we don't want to do," says Maitre.
⬆️ The Upside:  As we pointed out before, we expect to see the emergence of AR glasses with slim form factors in the future. HTC will be one of the key vendors there but they won't be the only ones. Chinese vendor Nreal set the ton with its 5G AR glasses last year and we expect other vendors to follow suit. Lynx recently introduced some hybrid AR/VR glasses and this is another big trend that we are watching in 2020. We highlighted such trend in our 2020 sports tech predictions earlier this year.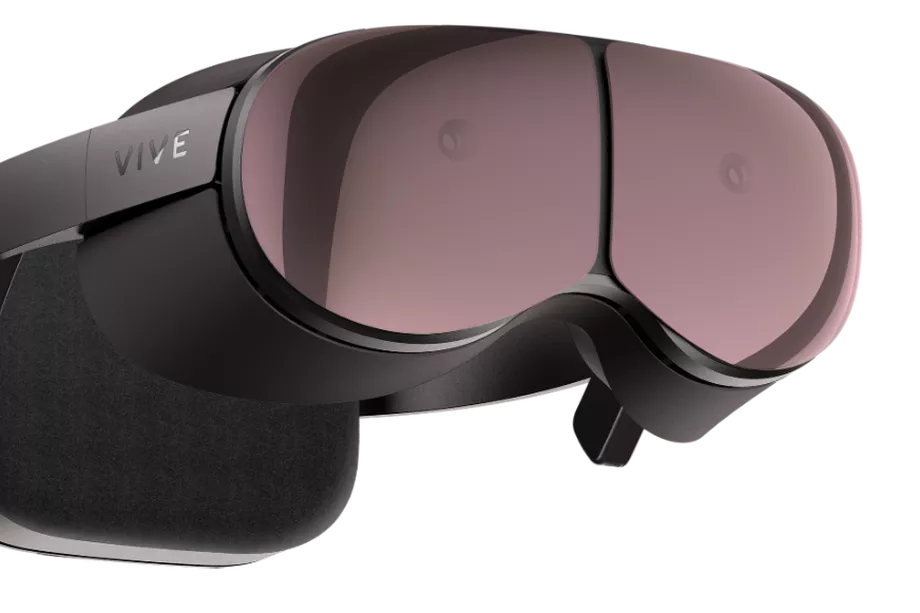 Picture: HTC
---
🚑 Wearables, Health, Nutrition News
⌚  Apple Watch of the future could have a modular back for upgrades & new sensors | Via: Appleinsider
Future versions of the Apple Watch could be upgradable, with the addition of a modular section to the back that adds new sensors and functionality to the wearable device, or to enhance the existing functions like battery life. The Apple Watch is one of the most popular wearable devices available, in part due to its sleek and compact design and its functionality. However, the small device is built in a way that makes it hard to add new features or functions to it, leaving users to upgrade the entire device if they want new elements. In a patent application titled "Modular System for Watch" and published by the US Patent and Trademark Office on Thursday, Apple proposes it may be possible to add new elements to an Apple Watch-like device, by building in the option to upgrade via the rear. An example of using bolts to hold an Apple Watch module to the back of the device.

Rather than allowing users to open up the Apple Watch, Apple suggests the use of a variety of modules that can be attached to the back of the device. This effectively helps eliminate any possibility of the Apple Watch itself losing any of its existing water resistance capabilities. The module is able to mount onto the back of the Apple Watch, attached by a variety of different mechanisms. Rails and bolt systems are suggested as ways to do so, among others, though the filing also includes claims where the modules could be easily connected or removed from the main Watch body without necessarily requiring tools to do so, via the use of retaining and release mechanisms.
⬆️ The Upside: We believe that this would be a great move by Apple to allow Apple watch users to upgrade to new biosensors over time. Now some wearable products such as smart patch already have a modular approach. It will allow Apple to introduce new types of sensors (e.g. hydration, electrolyte, BP..) over time via this modular and upgradable approach. We would also expect other OEMs (Samsung, LG, Huawei..) to follow suit and adopt a similar approach if it ends up become a success for Apple.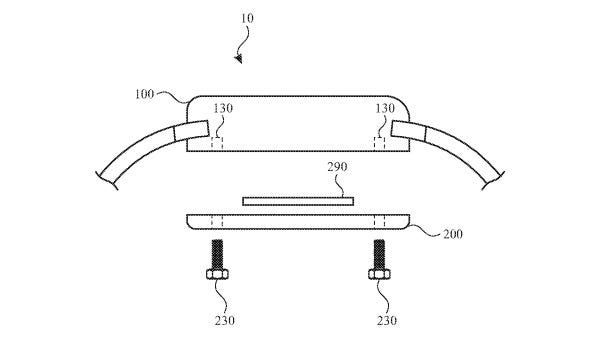 Picture: Apple Watch patent
⌚  The next Apple Watch could let you answer phone calls with a clenched fist | Via: Wareable
The Apple Watch may already be able to recognize your wrist position for features like raise-to-wake, but a newly uncovered patent suggests this functionality could be set to improve in a future smartwatch. The filing - first uncovered by Patently Apple - details a system whereby the Apple Watch would be able to recognise and respond to more advanced wrist actions, such as a clenched fist.
So, how would this work? Well, either through improved sensors on the internal side and underside of the smartwatch (or through smart bands), the device would be able to read the user's wrist and respond in real time. In this specific example, clenching the fist in a certain way answer or decline a call, though the patent does also explain how a certain wrist gesture would also be able to dismiss a notification.

⬆️ The Upside: We believe this would be a good move by Apple as it would help enhance the functionalities of the Apple Watch. That being said there are already some tech companies providing such capabilities. One of them is a startup called Gesto, which built a gesture technologies allowing users to control playlist, calls, or even drone via gesture from their smart watch or wristband.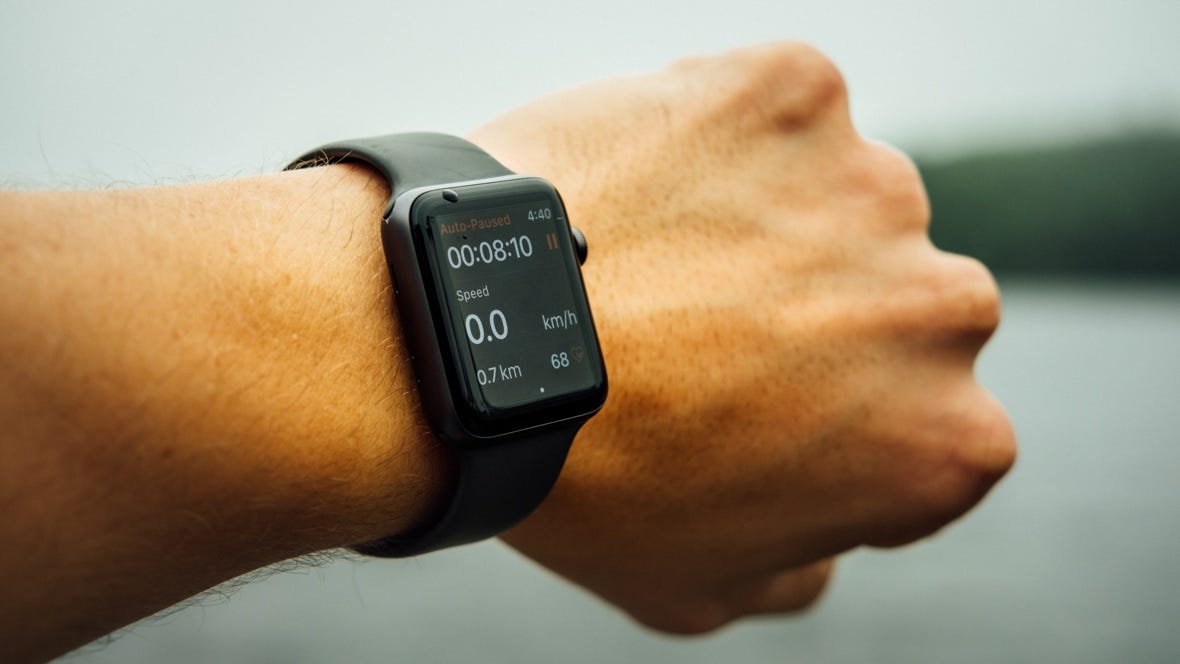 Picture: Apple Watch
---
🎮 Esports & Crypto-Currency News
🎮  Ronda Rousey signs streaming deal with Facebook Gaming | Via: Gamereactor
Ronda Rousey has had a remarkable and interesting career path, starting off as a judoka participating in the Olympics, spicing things up with a stellar UFC career and making an unexpected switch to wrestling in the WWE. Now, Rousey is getting ready to build yet another path, that path being streaming games on Facebook.
Starting tomorrow, Rousey is going to be streaming exclusively on Facebook gaming and those willing to shower her with cash will help with the Australian bushfire recovery efforts since 100% of the proceeds will be going to just that.
The first game to be streamed by Rousey is Pokémon Sword/Shield. Sound interesting? Check her stream out here.
⬆️ The Upside: We believe that this is a great move by Rousey. As we mentioned before, this is part of a big trend among pro athletes (Shaq, Rick Fox, Michael Jordan, Steph Curry, Andre Iguodala, Kevin Durant..) who have been investing and endorsing many gaming/esports ventures in order to capitalize on the fast growing esports market which passed the $1B in revenue for the first time last year.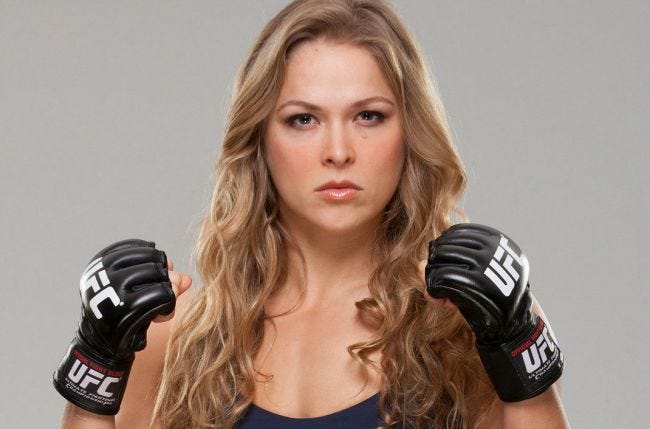 Picture: Ronda Rousey
🎮  Counter-Strike's new esports framework allows for profit-sharing, transforms league | Via: Washington Post
A partnership between the largest esports organization and leading Counter-Strike: Global Offensive teams aims for long-term viability for its most viable players.
Dubbed the "Louvre Agreement," 13 CS:GO teams will have a share of revenues and profits from Pro Tour competitions held by the ESL, the world's largest esports network and the oldest still in operation. The partnership also involves Dreamhack, which produces large-scale esports events and festivals.
This agreement also makes the 13 teams majority stakeholders in the league and will have a role in how it operates. The agreement transforms the ESL Pro League into a 24-team competition (starting on its 11th season in March) with a single global division, moving away from a region-based model. The additional 11 teams must qualify on the basis of their world ranking or through the Mountain Dew League, the ESL Pro League's gateway series. Victor Goossens, founder and co-CEO of Team Liquid, said the teams and ESL have been working to plan for sustainable careers and futures for the esport.
"The new entity will utilize our combined strengths to pave the best path forward for everyone," Goossens said in a prepared statement. "We consider this a monumental agreement and an important step forward for all of esports."
The signed teams for the ESL Pro League are: Astralis, Complexicity, Evil Geniuses, ENCE, FaZe Clan, Fnatic, G2 Esports, Mousesports, Natus Vincere, Ninjas in Pyjamas, Team Liquid, Team Vitality and 100 Thieves.
The agreement means those partner teams are now majority stakeholders with a long-term slot for participation, and will earn a share of revenues from all competitions in the ESL Pro Tour, including IEM Katowice and the ESL One Cologne. The ESL Pro Tour has a total prize pool of $5 million across 20 tournaments and leagues.
⬆️ The Upside: We believe that this is a great move by the ESL and the esport industry as a whole. This new revenue sharing agreement, which is a bit similar to the one that exists in the world of pro baseball (e.g. MLB) will be win win situation for all the party involved. Sharing the wealth is an important success factor in business. It will also make those partner teams more involved and motivated to be part of this league.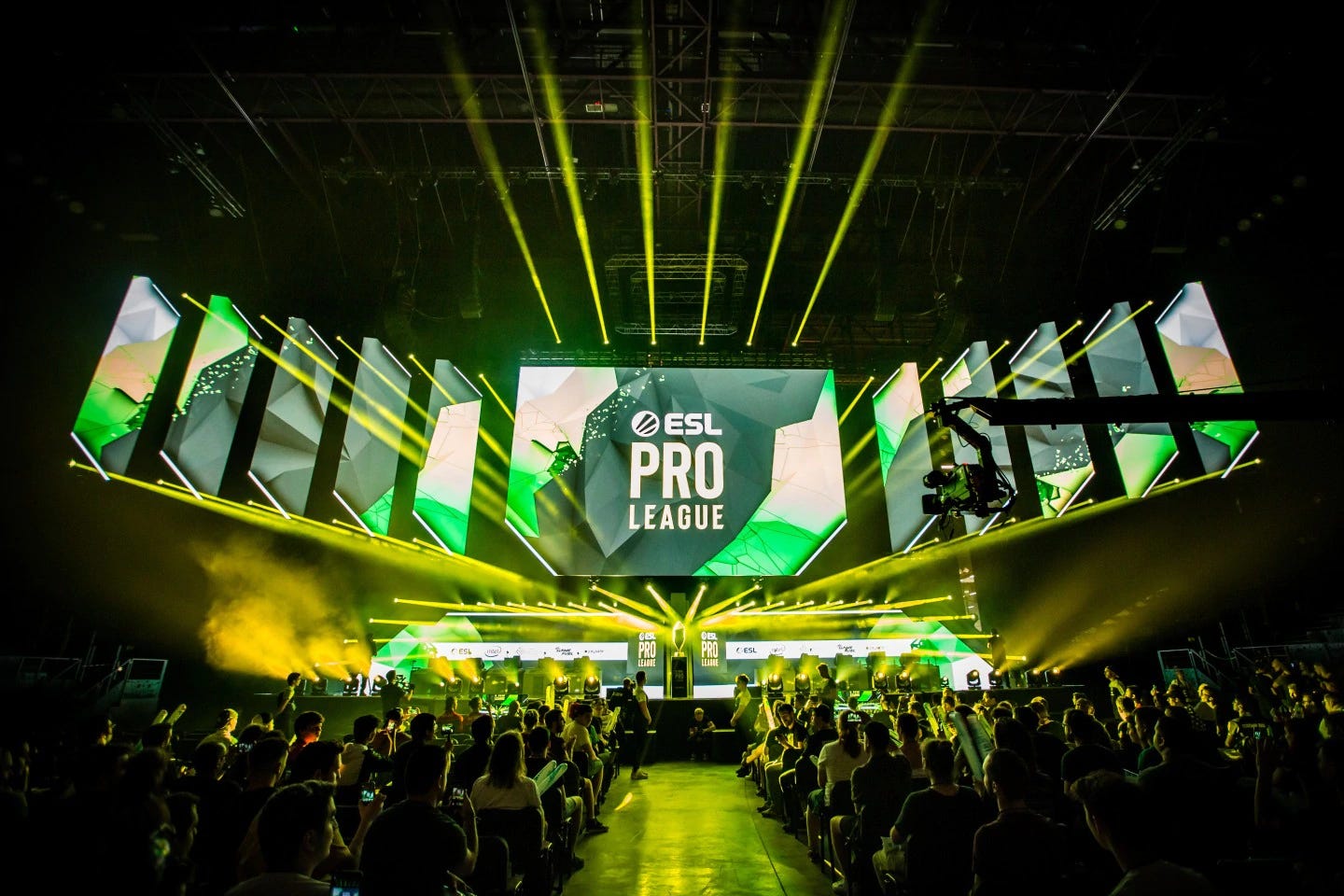 Picture: ESL
---
💸 Sports Investment (Fund raising, M&As) Trends — February, 2020
Esports organization Juked.GG raises $800K pre-seed round. Read on here.

Bit Fry Game Studios receives a combined $3.5M investment. Read on here.
---
📊 Key Tech Sports Stats of The Week
$10B: Jeff Bezos commits $10B to fight climate change through the launch of The Bezos Earth Fund .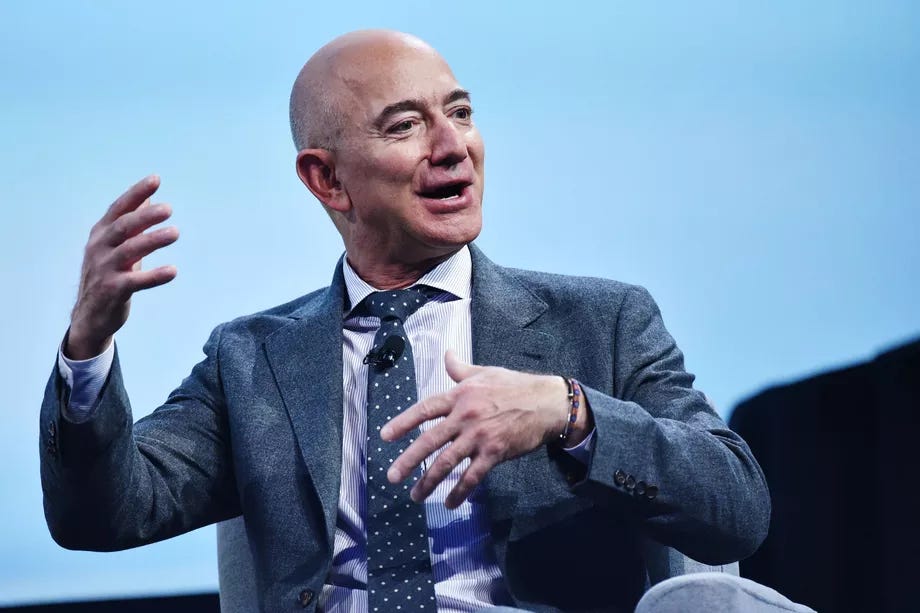 Picture: Jeff Bezos
$200M: The Sun reported that the Inter Miami (MLS) has agreed to a sponsorship deal worth over $200M with Qatar Airways.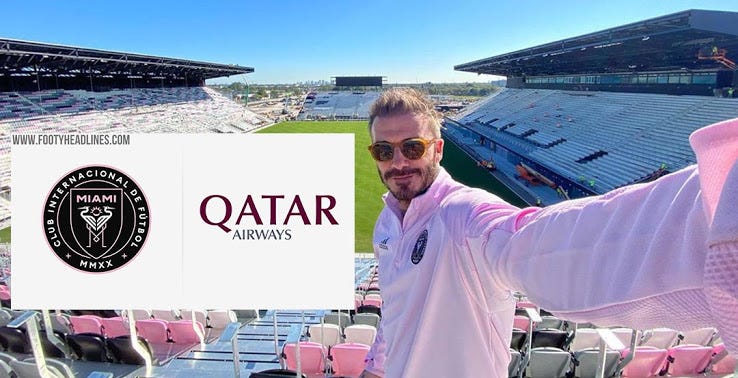 11.9M: Here is the list of the Football clubs with the most Tik Tok followers among the top European leagues, totaling 11.9M Tiktok followers overall. Barcelona FC ranked 1st with 2.6M followers. Incredible considering 6 months ago most teams didn't even have an account.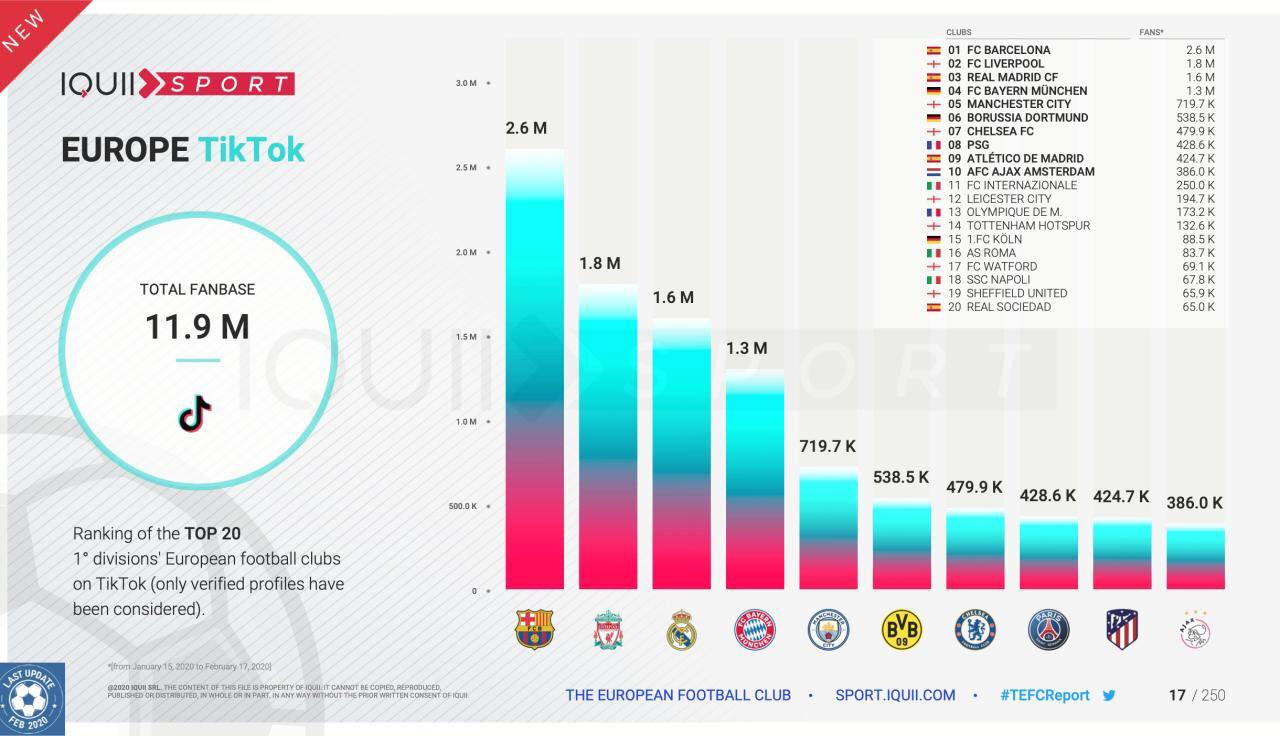 -$10M: Ohio State's athletic department reported an operating deficit of $10M last year, the first time in a decade that the department ended the fiscal year in the red, according to The Columbus Dispatch.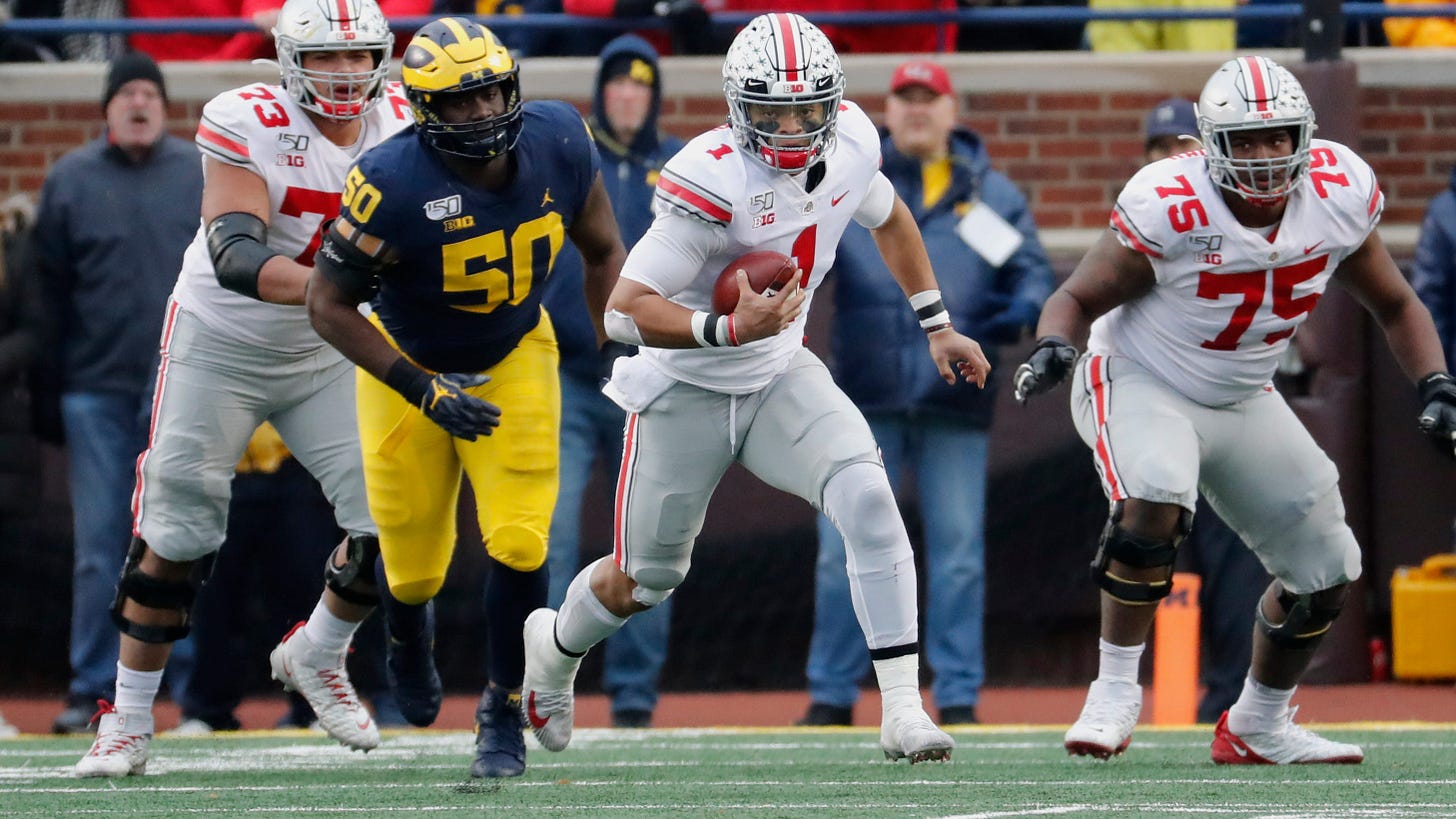 Picture: Ohio State
200: Edinson Cavani (PSG) has now scored 200 goals for PSG, which is now the club's record for any PSG player.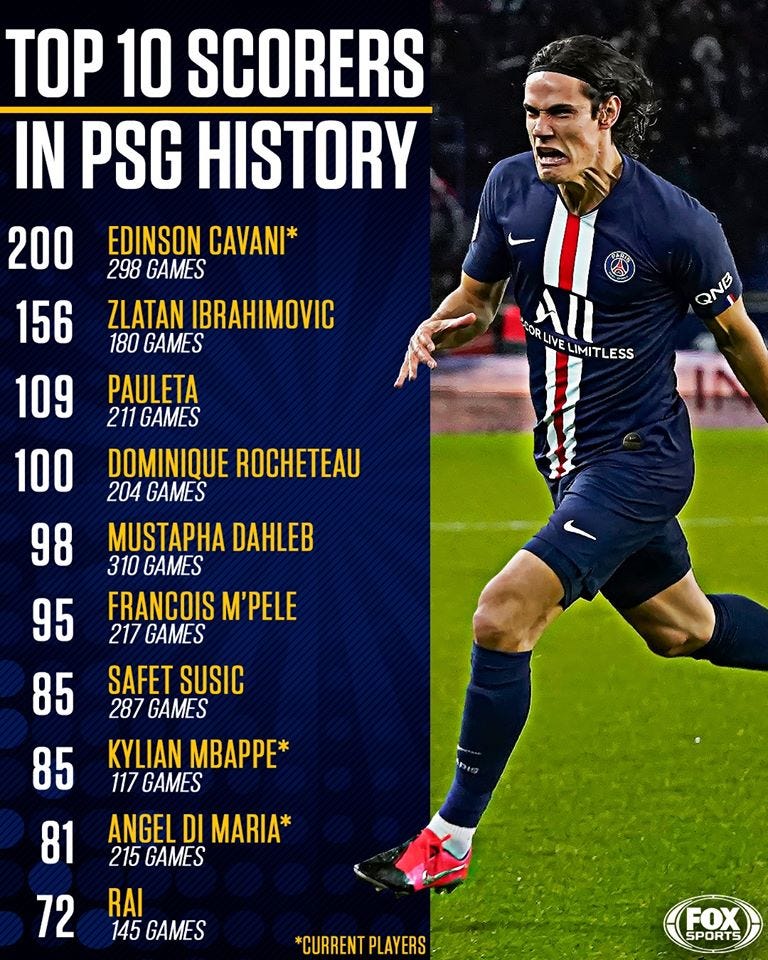 -85%: As a result of the Coronavirus in China, Adidas said a "pronounced traffic reduction within the remaining store fleet" had seen business activity tumble roughly 85% when compared to the same period a year earlier, CNBC reported.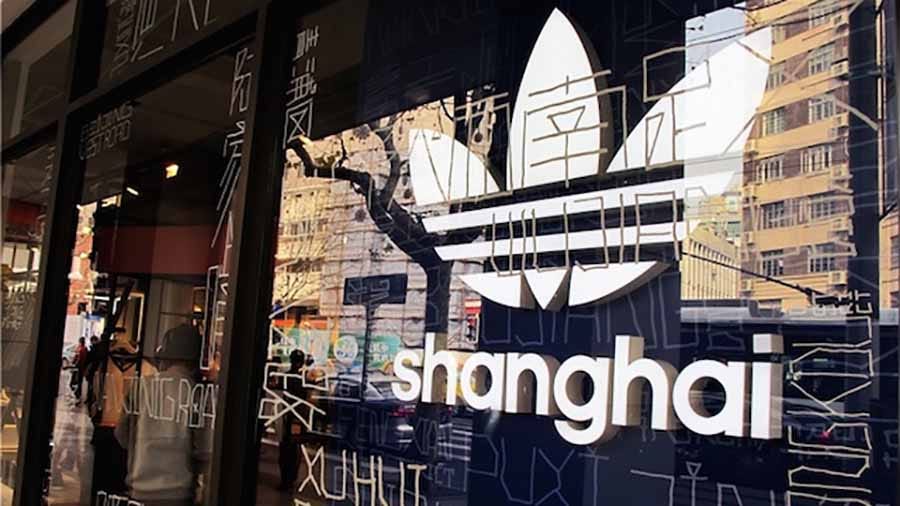 60: Haaland (Borussia Dortmund) has now scored 60 goals in his first 100 club games, which is more than what Messi, Ronaldo, Mbappe, did during their first 100 games.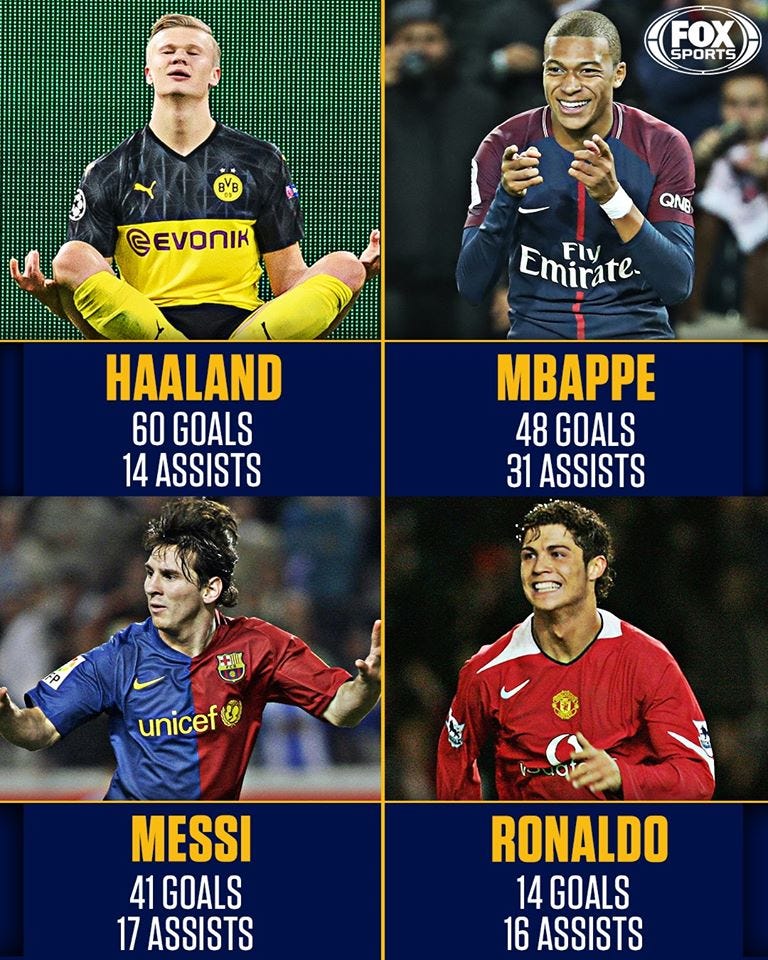 48%: NFL owners approved the terms of a potential new collective bargaining agreement between the league and the NFL Players Association. The terms include an extension of the regular season to a 17-game schedule, an increase in the players' share of total revenue to at least 48% and expansion of the playoff field to 14 teams, all starting in 2020. The players currently share 47 percent of revenue, while 12 teams make the playoffs.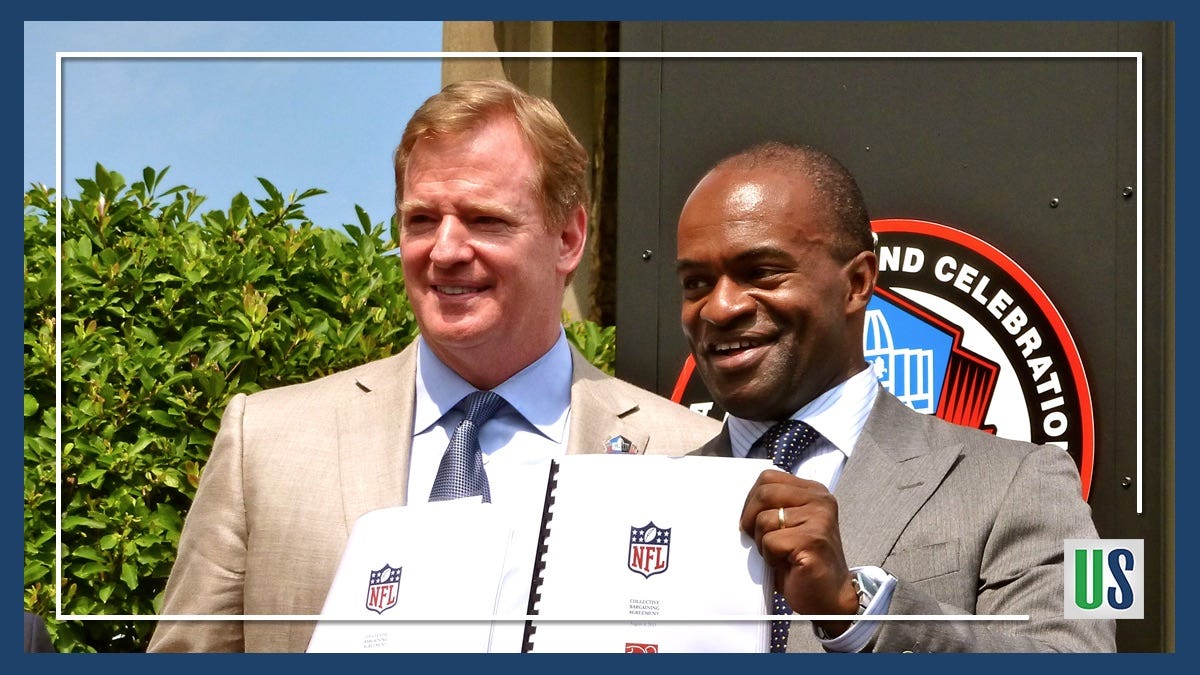 38%: Major League Baseball is raising the minimum salary for minor league players in 2021, according to The Associated Press. Players can expect to see a wage increase between 38% and 72%.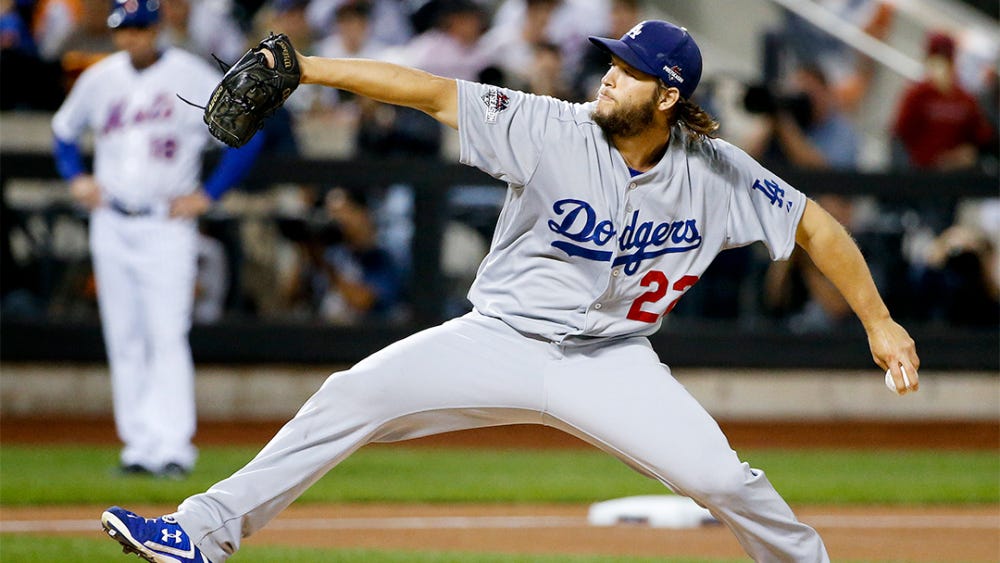 11: Juventus forward Cristiano Ronaldo equalled a Serie A record of scoring in 11 consecutive matches against SPAL -- a game which is being recognized as his 1,000th career appearance.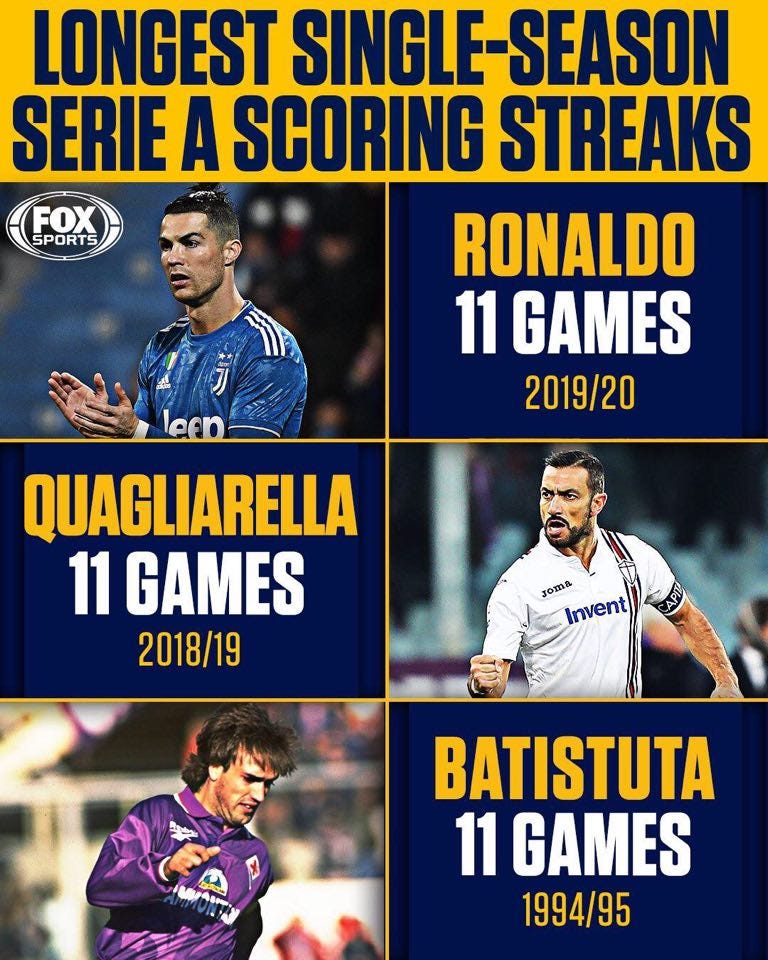 +9.3%: The XFL averaged 19,071 fans across its four games in its second week, up 9.3% from week one when the league's four games averaged 17,455 fans. Thus far, the league is averaging 18,263 fans per game.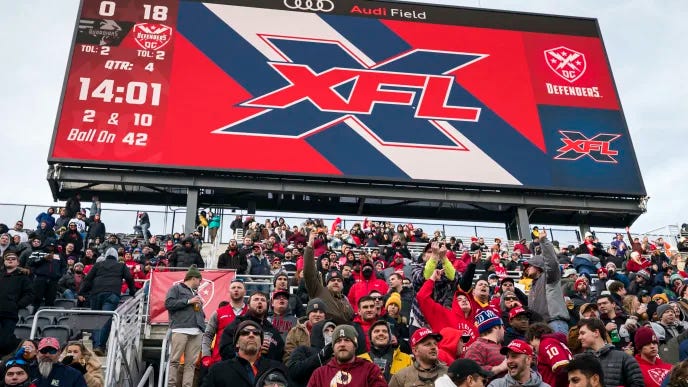 Picture: XFL
---
📸 The Upside: Snapshots & video of The Week.
Coronavirus & sleep: Coronavirus and such future events are important. Of course, the flu, colds, and recovery are part of our daily lives. Fullpower Technologies' sleeptracker-AI tools looked at our sleep vitals in a multiyear aggregation. They used Sleeptracker labeled data and Fullpower's AI-powered supervised machine learning tools to help us interpolate, extrapolate and perhaps anticipate!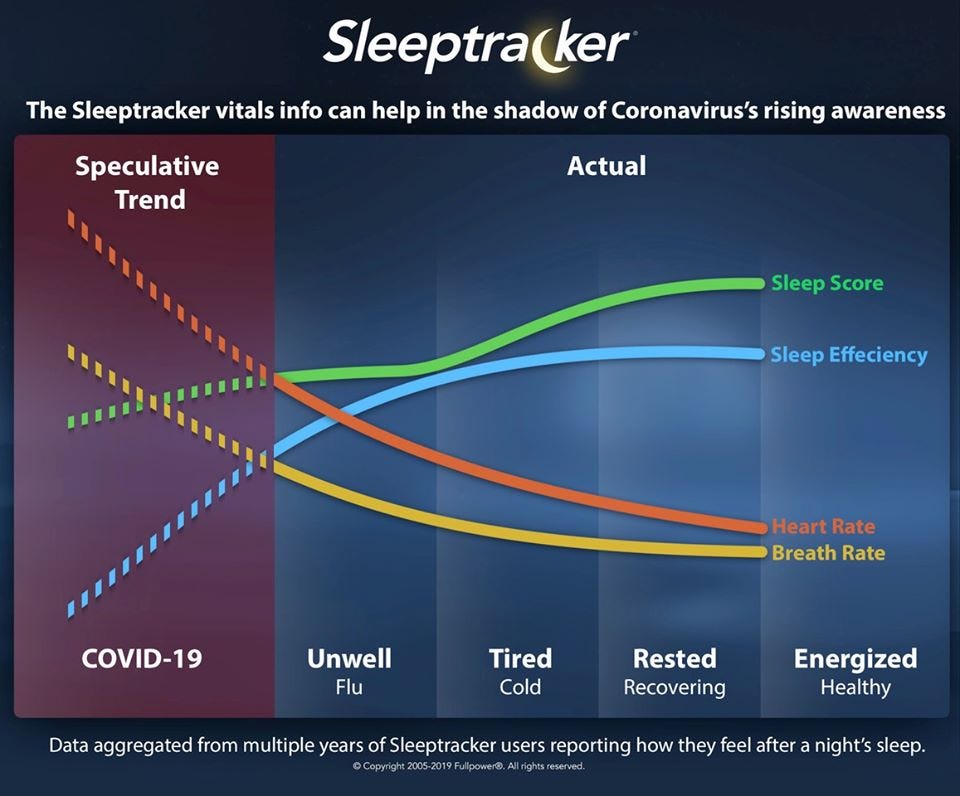 Picture: Fullpower Technologies
PSV Eindhoven showcases Active Esport! Last week marked the launch of Active Esports Arena Eindhoven, a full-body VR esports facility that blends immersive gaming with physical sports. To learn more check out Active esports arena.