Discover more from The Upside Newsletter
Data, insights, and stories from the world of sports, business, and technology.
Over 6,000 subscribers
👓 🏈😷 Apple to offer AR glasses at $499? NFL Testing NFL Facemasks With N95 Mask. Laliga to resume June 8.
Dear Friends and Members,
First, we would like to wish a Happy Memorial Day to all of you. Let's not forget the brave men and women who sacrificed their lives during WWII so we can enjoy our freedom today. We will always be grateful to those men and women so thank you!
Last week was a decisive moment for the world of elite sports with the Bundesliga and NASCAR officially resuming their competition. Pro teams are starting to train again at their facilities to get ready to play. Many other leading sports leagues (Premiere League, Laliga, MLS..) are set to resume competition next month as well. In fact, both Laliga and the Premier league are set to resume games on June 8. The NBA has also entered into exploratory conversations with the Walt Disney Company about restarting the remainder of its season at Disney's ESPN Wide World of Sports Complex in Orlando, Florida, in late July, NBA spokesperson Mike Bass said last Saturday.
We are in constant contacts with teams, trainers and we can sense that teams' mindset has shifted from a "wait and see" mode to "an "action plan mode". The truth of the matter is that the 2 months break might up being a blessing for some teams that were losing momentum. But it could also become a real problem for teams that had momentum before the break and are now at risk of losing momentum. This is why making sure that players remained fit mentally and physically over the past 2 months has been critical for most teams. It was that important!
Now what are the latest initiatives by teams to engage their fans? As shown in the picture below (left), a Danish soccer team called Aarhus (AGF), from the Danish Superliga, teamed up with Zoom to create virtual crowd via Zoom to  celebrate the reopening of Danish football.  The new digital initiative requires no less than 23 men to execute during the match. It will be a kind of virtual stadium to which you pick up a free ticket - and as the match begins, you gather with those who have a ticket to the same virtual grandstand section. In addition, as shown in the picture (right) below, 13,000 cardboard cut-out fans were in attendance for Mönchengladbach's first home game back this weekend.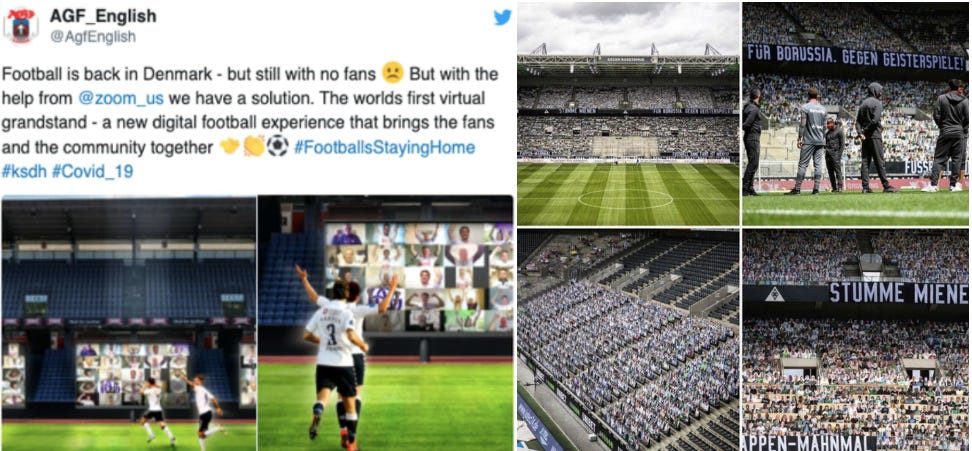 Picture: virtual crowd via Zoom (Left), 13,000 cardboard cut-out fans are in attendance for Mönchengladbach (Right).
The NFL could look very differently in the fall but the biggest change might be with facemasks. According to the medical director for the union representing NFL players says the masks on the helmets may be modified to include N95 or surgical mask material as a way to protect the transmission of the coronavirus. That includes the possibility of the entire helmet mask being covered, Thom Mayer told ESPN's "The Adam Schefter Podcast" Monday. Lastly, some of the biggest soccer clubs (Real Madrid, Bayern Munich FC, Inter Milan FC) are teaming up to host together come together the "European Solidarity Cup" in 2021 to support COVID-19 heroes.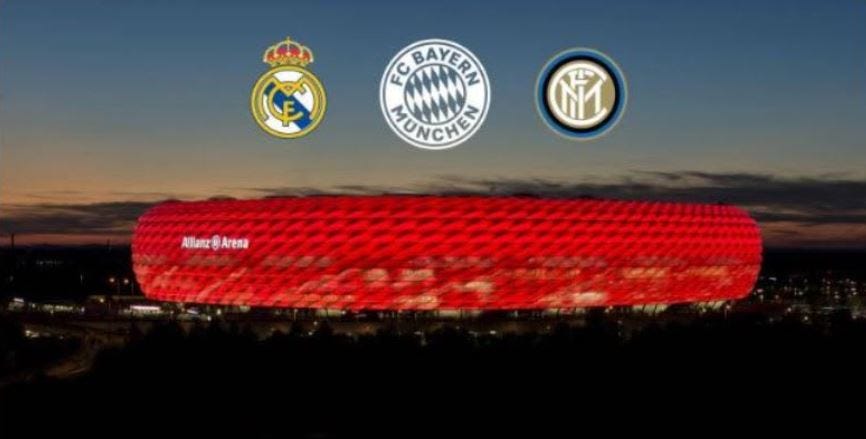 Picture: European Solidarity Cup in 2021
In the world of AR/VR and digital, Apple is allegedly planning to launch some AR glasses at a retail price of $499 in 2022. AR goggles startup FORM also hooked up with Apple Watch and Garmin for open water tracking. In the fitness and wearable space, Strava updated its premium offering with additional features, and Garmin launched the Quatix 6X Solar a solar powered watch for longer boating adventures. Roche also selected Blumio for a pilot for its cuff-less Blood pressure monitoring system. Xiaomi Mi Band 5 is now rumored to be released next month. In the world of esport, the NHL teams are using esports to keep fans engaged during the Coronavirus pandemic.
Please note that "within the next 2 weeks" we will unveil a new major Upside initiative that will better bring our sports tech community of thousands of sports tech execs (Pro teams, leagues, sports startups, VCs/investors, brands, etc.) together, so stay tuned!
On Wednesday we will publish our recent interview with Richard Hanbury, CEO of Sana Health. Throughout our conversation, we touched on how Richard got the idea of Sana Health, how his technology works, and how it can help players with sleep, recovery, pain, then we talked about his future plans for the next 24 months. Of note, Sana built a smart sleeping mask that can help players sleep in 10 minutes by using coordinated sequence of light and sound pulses.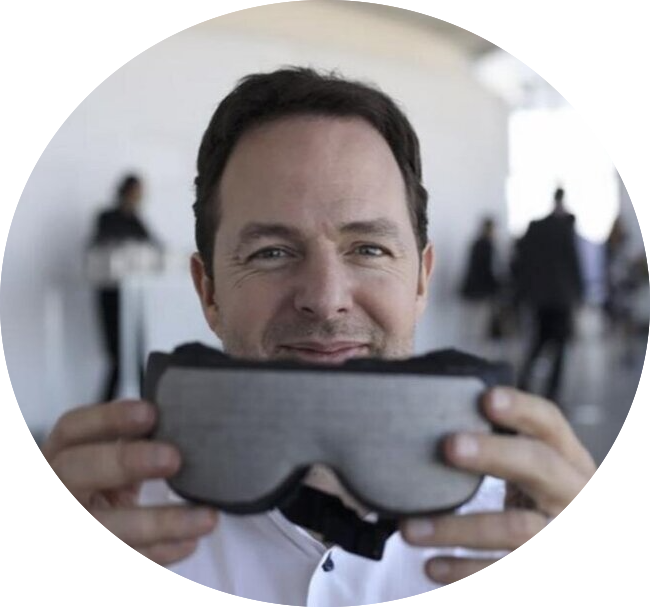 To get access to our paid analysis make sure to become a paid member by clicking on the link below:
If you have any questions about The Upside, need help with business development or fund raising, want to join our community of thousands of sports and tech execs (pro teams, leagues, athletes, investors..), or want to have access to our premium content, please check out Sports Tech Advisors and contact us at info@sportstechadvisors.co
📰 Top Stories We're Reading This Week 
👓  'Apple Glass' Rumored to Start at $499, Support Prescription Lenses
👓  Form AR swim goggles hook up with Apple Watch and Garmin for open water tracking
⌚ Strava update puts focus on training – but big features go behind the paywall 
⌚ Garmin launches Quatix 6X Solar for longer boating adventures
🏥   Roche Selects Blumio for Pilot for its cuff-less Blood pressure monitoring system
⌚  Xiaomi Mi Band 5: rumored June 2020 release date after certification
🎮  NHL Teams Are Utilizing Esports To Keep Fans Engaged During Coronavirus Pandemic
💸 Latest Investment Trends
📊 Tech Stats of the Week
📸 Snapshots of the Week
Let's jump right into the insights and upside for all of these top stories
---
🎮 AR/VR/Video/Digital Sports News
👓  'Apple Glass' Rumored to Start at $499, Support Prescription Lenses | Via: MacRumors
Front Page Tech host and leaker Jon Prosser today shared several alleged details about Apple's rumored augmented reality glasses, including an "Apple Glass" marketing name, $499 starting price, prescription lens option, and more.
The marketing name will be "Apple Glass"

The glasses will start at $499 with the option for prescription lenses at an extra cost

There will be displays in both lenses that can be interacted with using gestures

The glasses will rely on a paired iPhone, similar to the original Apple Watch

An early prototype featured LiDAR and wireless charging

Apple originally planned to unveil the glasses as a "One More Thing" surprise at its iPhone event in the fall, but restrictions on in-person gatherings could push back the announcement to a March 2021 event

Apple is targeting a late 2021 or early 2022 release
Apple is also rumored to be working on a more traditional AR/VR headset that resembles Facebook's Oculus Quest, with previous reports suggesting that the headset will be released prior to the glasses. Earlier this year, a leaked build of iOS 14 revealed a new app codenamed "Gobi" that Apple appears to be using to test new augmented reality experiences.
Prosser also claimed that this year's iPhone event could be held in October, rather than September as usual, due to the global health crisis. Multiple analysts including Ming-Chi Kuo and Jeff Pu have indicated that the highest-end 6.7-inch iPhone 12 Pro Max might not be available to order until October due to supply chain disruptions.
⬆️ The Upside:  We believe this is a good move by Apple for several reasons: (1) If it does offer some sleep AR glasses for $499 it will create a mass market for consumer AR glasses. (2) It will force other players like Microsoft, Samsung to come up with a competing offer at a similar price point. (3) So far with the exception of Nreal, most AR glasses (Vuzix, Magic Leap, RealWear..) are priced in the $1000-$2500 price range which is a major roadblock for mass adoption of consumer AR glasses. Of note, Apple is likely leveraging the AR technology and optical technology it acquired when it bought a Longmont, Colorado-based AR glasses startup called Akonia Holographics that it acquired in 2018. We do not expect the first release of the Apple AR glasses to be sophisticated. It will likely offer basic functions (Turn by turn direction, contextual info as AR overlay with basic Siri based voice commands). Apple will be leverage the large community of devs it already built for ARKit to build AR apps for its AR glasses.
👓  Form AR swim goggles hook up with Apple Watch and Garmin for open water tracking | Via: Wareable
Form, the augmented reality swim goggles, is updating its headset to be used for open water swimming – and it's leveraging smartwatches for the extra sensor data. The connected swimming goggles got a massive 4.5/5 score in the Wareable review – and we loved the ability to view performance metrics like split times, distance, stroke rate, pace per 100 in real time. However, it was always limited to the pool. But now, thanks to a software update, users can now connect to Garmin smartwatches and Apple Watch, which can leverage the GPS connection and heart rate monitor positioned on the wrist. This means that the Form goggles will be able to show GPS performance metrics and heart rate in real time while swimming outdoors in open water. It won't be all Garmin devices, however. Only the Garmin Forerunner 945 and Garmin Fenix 5S Plus and Fenix 6 will get the functionality. For Apple Watch it's a bit more open, with the Series 5, 4 and 3 all compatible.
"Open water capabilities is something that we've seen enormous demand for ever since we launched the Form goggles last year," said Form founder and CEO Dan Eisenhardt. "Giving swimmers the ability to access performance metrics in both the pool and open water really completes the experience that we're providing with the goggles. And as we look forward to the loosening of restrictions surrounding COVID-19, the timing for open water capabilities seemed right. For many of us, swimming outdoors is a highlight of the summer. We hope this will enable our customers to make the very most out of their swim, and their time in nature."
The open water features can be accessed following a firmware update. You'll then need to connect the goggles to your chosen smartwatch. It's an added extra to a great package – and Form is still one of our favourite applications of AR eyewear out there. We loved the solid companion app and integration for platforms like Strava that will give it added appeal. People may well baulk at the $199 price, but if you're big into your swimming then there's plenty to like here.ro Max might not be available to order until October due to supply chain disruptions.
⬆️ The Upside:  We believe this is ia natural logical move by FORM to plug into the biometric data of various wearables (Apple Watch, Garmin watch…) in order to showcase new types of relevant and contextual biometric data such as HR, HRV, hydration, fatigue level, sleep quality, etc. We expect FORM to announce many more partnerships with wearable startups to add those types of metrics to its offering. It will help drive the popularity of its AR glasses over time. If you are interested in technologies (wearables, radar, AR glasses..) used in the world of swimming, check out our analysis on tech used in swimming.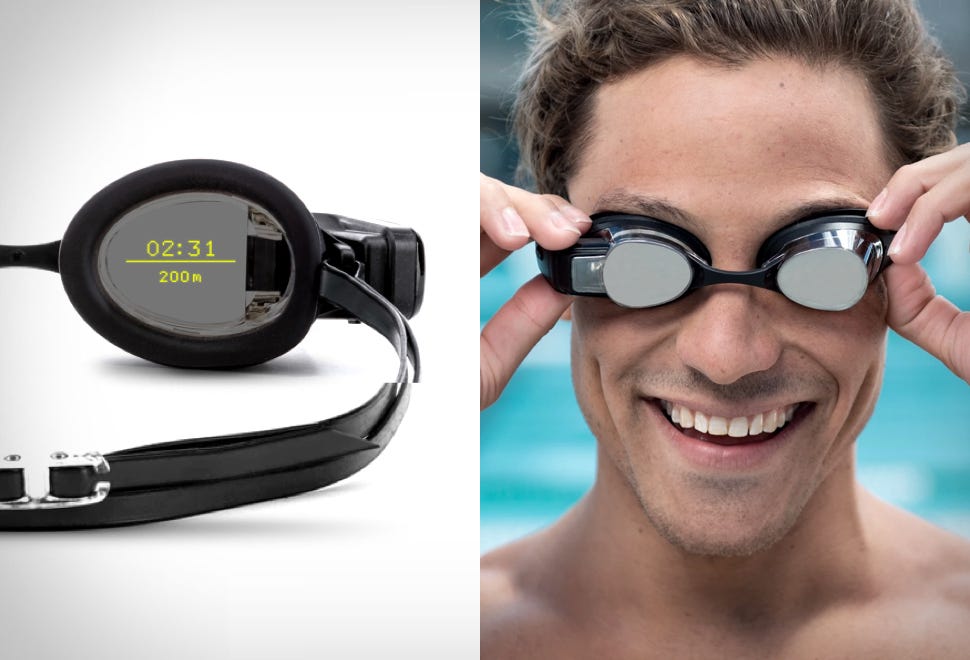 Picture: FORM
---
🚑 Wearables, Health, Nutrition News
⌚Strava update puts focus on training – but big features go behind the paywall | Via: Wareable
Strava is launching a big update of its platform, but behind a new name for its premium service and a lick of paint for some big features, a big shift to putting key features behind a paywall will dominate the headlines. The £3.99 per month (for a year's subscription) or £6.99 monthly rolling subscription will now play a bigger role in Strava, with most Segment features and performance analysis now going to be paid for. There's always been a paid-for element of Strava, which was dedicated to many of the advanced performance analytics, such as Suffer Score and Training Effect. This was called Strava Premium and was renamed Summit in 2018. That initially launched with three 'packs' to lower the cost of buying a subscription, but last year all packs were merged into one Strava Summit package – and that's now changed name again to Strava Subscription. Strava Subscription offers some new and improved features, including a new Training tab in the mobile app which shows off analysis of Weekly Activities, a Training Log, details on your Weekly Intensity and Monthly Fitness trends.
Essentially, this takes your workout data and cuts, dices and blends it into trends so you can keep tabs on your output. Weekly Intensity shows your week's cumulative fitness and shows whether it's in a healthy zone, whether you've ramped things up too quickly, or slacked off. Monthly Fitness will also produce a Fitness Score based on the Relative Effort metric and the amount of workouts you tracked. It will then compare your progress over customisable periods, between one month and two years, and show you how your fitness has trended. Further to the Routes feature launching on mobile that showed popular places to run and cycling, the Route Planner mapping feature on the web app is also getting up upgrade. The mapping will be provided from Map Box and will also be able to determine terrain – just like the mobile Routes. The main difference is that you'll be able to build routes from scratch – and thanks to the new Garmin Courses API, send them to devices, or just export as GPX files.
⬆️ The Upside: We believe that this is a good move by Strava. Making more features as part of its premium offering makes sense. This is part Strava's monetization strategy. It will enable Strava to convert more users into its premium offering which will then further drive its top line. Of note, Strava currently has 50M users and is 'nearly 100%' focused on subscriptions. The company has also surpassed 3B "activities," which are workouts uploaded by the platform's users.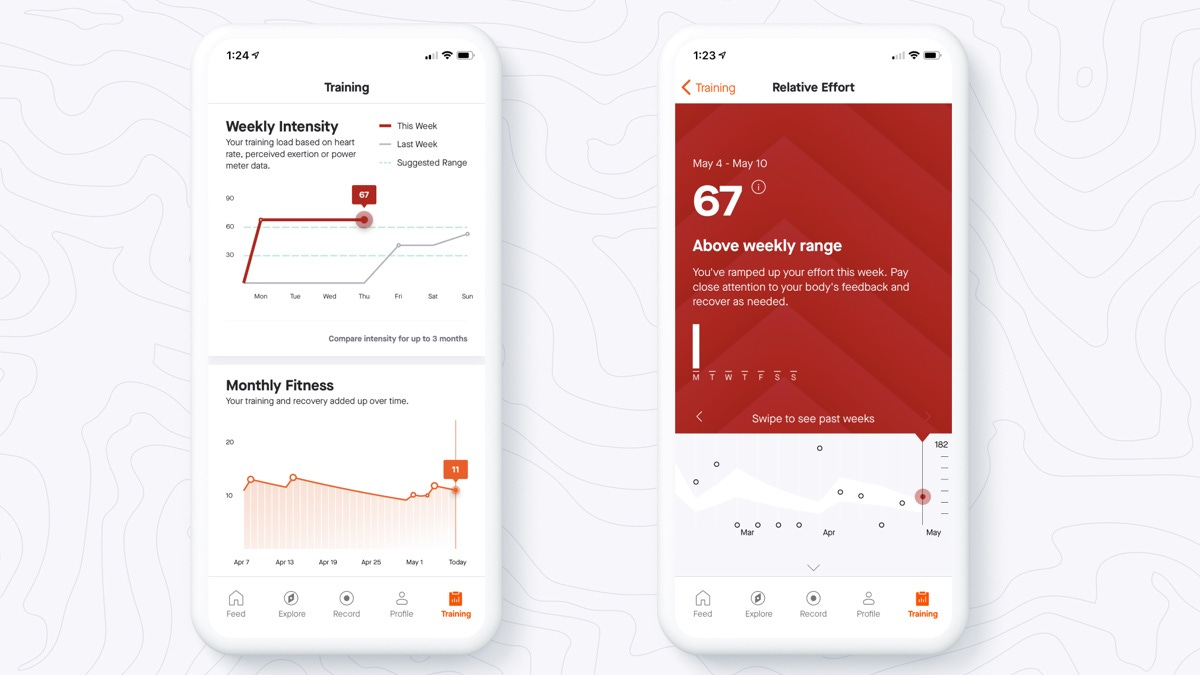 Picture: Strava
⌚ Garmin launches Quatix 6X Solar for longer boating adventures | Via: Wareable
Garmin has revamped its Quatix 6X with solar technology, which extends battery life for its boating sports watch. The Quatix features specialist modes for boating, fishing, cruising and sailing capabilities, as well as other water sports - all added on top of the mighty sports credentials of the Fenix 6. The Quatix 6X Solar manages to grow even larger than the Quatix 6X, with a 51mm case that packs in the large 1.4" display. It boasts Power Glass, which houses the solar panels in the screen surface, but remain invisible to the user. The watch has a widget on the menu interface that shows you the solar intensity, and how much it's charging. The Quatix 6X Solar will last 21 days as a smartwatch, up from 14 days on the original Quatix 6X. That's not just the solar pabels – which add an extra three days extra battery, assuming all-day wear with 3 hours per day outside in 50,000 lux conditions. That means a total of 24 days away from the mains.
The Quatix 6X Solar also introduces a Power Manager, so that users have more control over settings and sensors, and their impact on battery life. It even includes power saver modes, which can eek every last drop from the battery. We've seen this tech before, of course, in the Garmin Fenix 6X Solar that launched last year.
"We're excited to introduce solar charging into the new quatix 6 series, giving users everything they've come to know and love from this sophisticated and connected marine smartwatch series, now with even longer battery life performance," said Dan Bartel, Garmin vice president of global consumer sales. "Because of its unique power-replenishing technology, the quatix 6X Solar gives mariners more on-wrist time to enjoy their favorite activities both on the water and on land."
For the uninitiated, the Quatix uses the same size case and pretty much apes the feature set of the Fenix, but with a focus on life on the waves. That means there's a heart rate monitor, pulse oximeter, GPS, HRV stats and VO2 Max – and will track running, cycling, hiking and golf – just like the Fenix. But that's not why you buy a Quatix. It will hook up to Garmin Chartplotters so that data from the boat, such as speed, depth, temperature, wind data all appear on the wrist, and you can even control the boat's autopilot from the watch. That's on top of SailAssist data that shows whether you're headed or lifted, waypoint marking and Bluechart G3 mapping, on top of the TOPO found on the Garmin outdoors watches.
The Garmin Quatix 6X Solar will cost £999.99 and is on sale now.
⬆️ The Upside: This move by Garmin makes sense. There is a growing trend in the smartwatch space towards solar powered watches. That being said we believe that charging £999.99 for a solar powered watch is out of reach for most people so we do not expect Garmin to sold this watch in large volume. However this watch is likely to appeal to people who have high disposable incomes and are passionate about boating, fishing, cruising and sailing.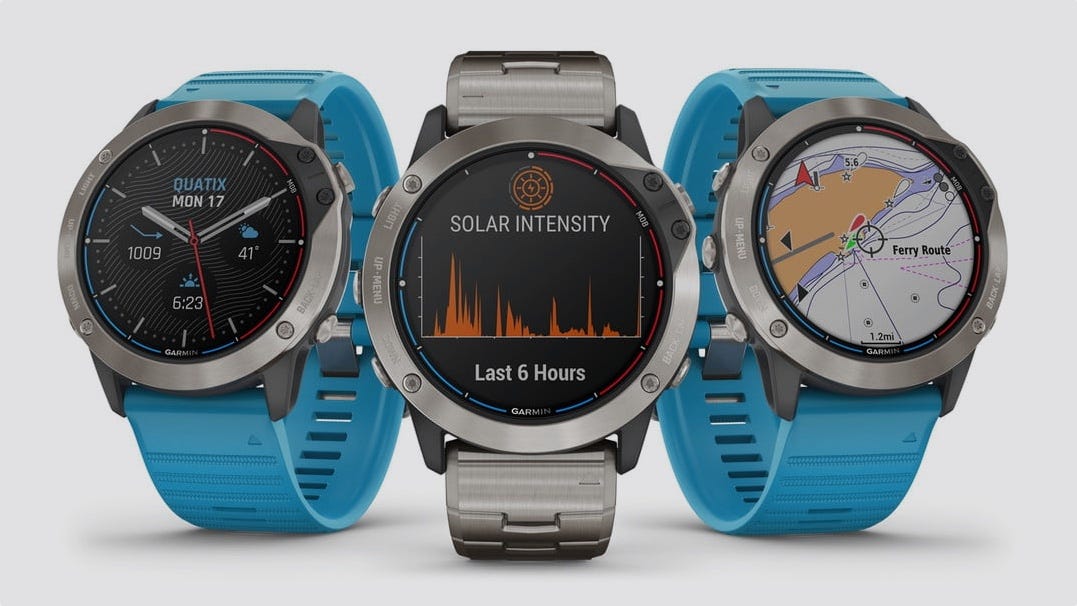 Picture: Garmin
🏥   Roche Selects Blumio for Pilot for its cuff-less Blood pressure monitoring system | Via: UCSF Roseman Institute
Swiss multinational healthcare company Roche selected Blumio for a pilot project to explore the feasibility of integrating Blumio's sensor into Roche's next-generation diagnostics device. Over the course of October 2019 to February 2020, Blumio participated in Roche's Startup Creasphere program where Blumio collaborated directly with Roche's product team to prototype and demo a blood pressure monitoring solution for bedside monitoring. The collaboration will enable Roche to augment its existing monitoring platform with blood pressure monitoring. Blumio has successfully completed the first phase of the pilot with the next steps currently being discussed.
⬆️ The Upside: This would be a good move by both Roche and Blumio. The global blood pressure cuffs market was valued at $149M in 2018 and is projected to expand at a moderate CAGR to 2027. Blumio is part of a growing trend around contactless biosensors which are tiny radar chip based solutions capable of measuring HR, stress, sleep apnea and even blood pressure via advanced algorithms..without any direct contacts to the skin. You can check out our analysis on the contactless biosensor market here.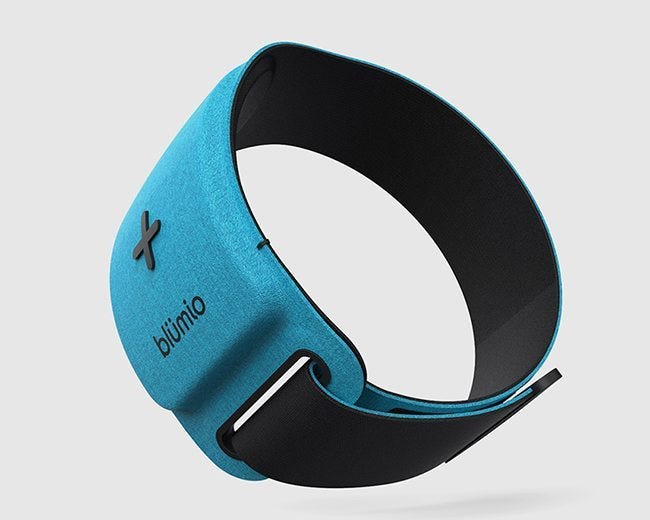 Picture: Blumio
⌚  Xiaomi Mi Band 5: rumored June 2020 release date after certification | Via: Wareable
The Xiaomi Mi Band 5 could be released in June 2020, after the forthcoming fitness tracker was certified in Taiwan. We've had official word from Xiaomi that the Mi Band 5 is in the works, although speculation about the June 2020 release date subsided after the coronavirus pandemic disrupted supply chains. But new reports of certification in Taiwan shows that a release date is surely near. Xiaomi tipster Xiaomishka uncovered the certification, which refers to model number XMSH10HM. It being certified in Taiwan means a release China could be imminent, but it's likely that will be months ahead of a release in the US or Europe. It's also rumored it will cost around 199 yuan ($28) in China – but will cost more when it sees a wider release. However, we still know very little about the kind of features or technology the Mi Band 5 will introduce. Details are still scant, but Xiaomi will have its work cut out after the Fitbit Charge 4 was released with GPS, SpO2 and VO2 Max sensors on board. The only major rumour is that the Xiaomi Mi Band 5 will embrace the PAI score used by Amazfit trackers, which rates your fitness and workout efforts over the last month. Keep the score at 100 and you're doing well. Below, we've gathered all the latest scraps of information and rumors about the upcoming band, which also includes a possible June 2020 release date.Confirmation of the Mi Band 5's existence was revealed during a Q&A session after Huami's Q2 2019 earnings call.
In a response to a question about whether the company would continue to co-operate with Xiaomi in the future, and whether it would still produce the Mi Band 5, Wang Huang, founder, chairman of the board and chief executive officer at Huami: "We are actually developing Mi-Band 5 with Xiaomi." In a further question about Huami's future product lineup, Wang confirmed that the work on the next-generation Mi Band is already underway and talked about a possible Mi Band 5 launch window.
Rumors have been circulating that subsidiary Xiaomi could split from Huami, which would jeopardise the release of the Mi Band 5. But the company took to Weibo in April 2020 to deny any rumors of a split, and confirm that the Xiaomi Mi Band 5 was still on the way.
⬆️ The Upside: We believe that the Mi Band 5 will help Xiaomi sustain its momentum at the low end of the wearable fitness market. However we think that Xiaomi is facing increased competition there. Of note, as of 3Q19, according to IDC, Xiaomi captured 14.6% of the global wearable fitness (smartwatch, fitness band..) market, led by Apple. Xiaomi's popular Mi Band lineup shipped more than 10M units in 3Q19 and the company was able to significantly expand its global reach by targeting countries in the Europe, Middle East, and Africa (EMEA) region. Recently Xiaomi took the lead in the Chinese wearable market with products such as the Mi Band 4 and the Redmi Airdots. The company captured a 22.9% market share in 2Q19, ranking first in China.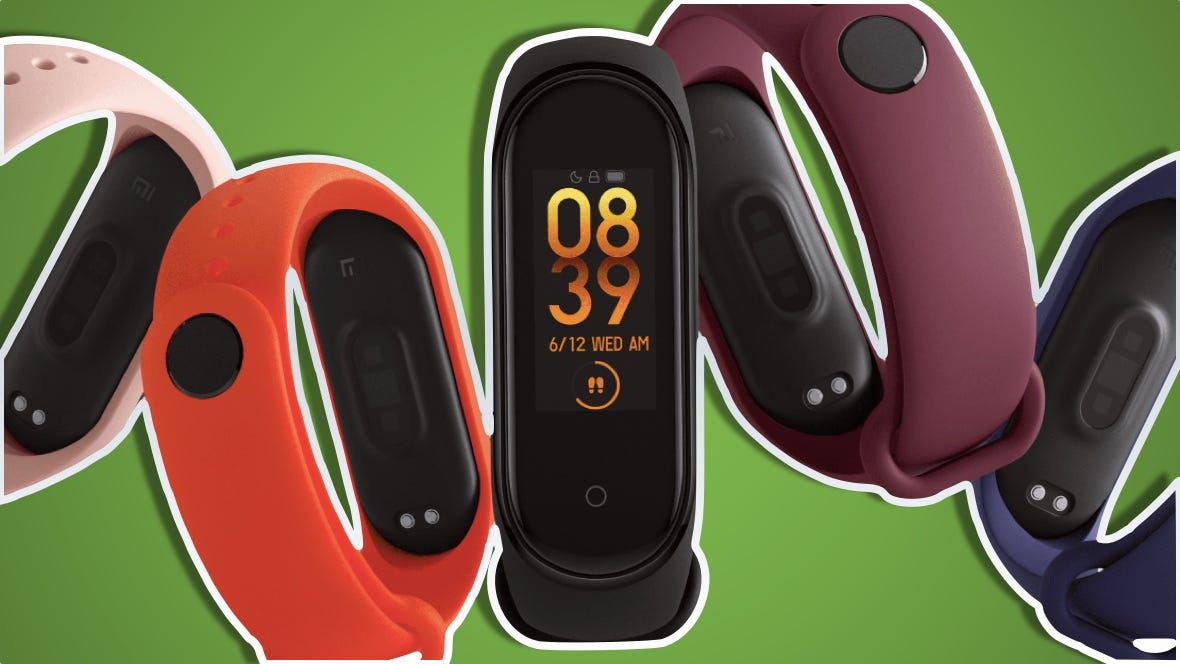 Picture: Xiaomi
---
🎮 Esports & Crypto-Currency News
🎮  NHL teams are utilizing esports to keep fans engaged during Coronavirus pandemic | Via: Forbes
When the National Hockey League suspended play on March 12 due to the coronavirus pandemic, its 31 teams were suddenly confronted with no games, no open arenas, no concession or parking revenue and no obvious, direct way to keep their tens of millions of fans interested and engaged as the world faced months of quarantine and isolation.
"How are we putting ourselves in a position that we can continue to provide a source of entertainment, a source of hope and help people heal throughout this process," asked Jake Reynolds, the New Jersey Devils' team president.
For a large number of teams, the answer was esports titles like EA Sports' NHL 20. And with the NHL game day experience abruptly a thing of the past, clubs like the Devils wanted to provide as best an approximation of that game day feeling as it could. So New Jersey quickly mobilized its content and marketing staff to bring its fans NHL 20 simulations on every game night against its would-be opponents for the remainder of the 2019-2020 season.
⬆️ The Upside: We think this is a great move by the NHL to leverage the growing popularity of esport to keep its NHL fans engaged during the COVID-19 crisis. It is also a good way to keep their sponsors engaged and generate revenues. You can check out our Upside Analysis: COVID-19 on how tech can help save the game (esport, VR training, MR/AR, Holographic press conferences..). As we noted previously, there is a growing interest for esport among elite sports. The esport market is set to reach $1.1B in revenue globally this year.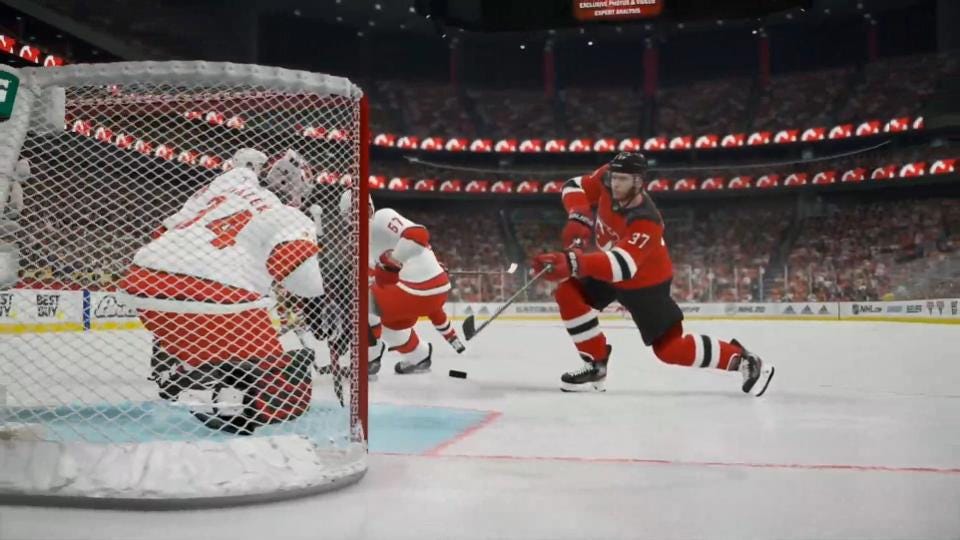 Picture: NHL, esport
---
💸 Sports Tech & Health Investment (Fund raising, M&As) Trends — May 2020
Digital mental health service Mindstrong raises $100M Series C .

Omada Health, a company that sells virtual and in-person tools for managing chronic disease, has raised $57M. Link
---
📊 Key Tech Sports Stats of The Week
$200B: Following 9% growth in the first quarter of 2020, the video game industry is forecast to finish the year with 9.3% improvement and projected revenues of $159.3 billion. Newzoo's Global Games Market Report also says the industry will become a $200B enterprise by 2023.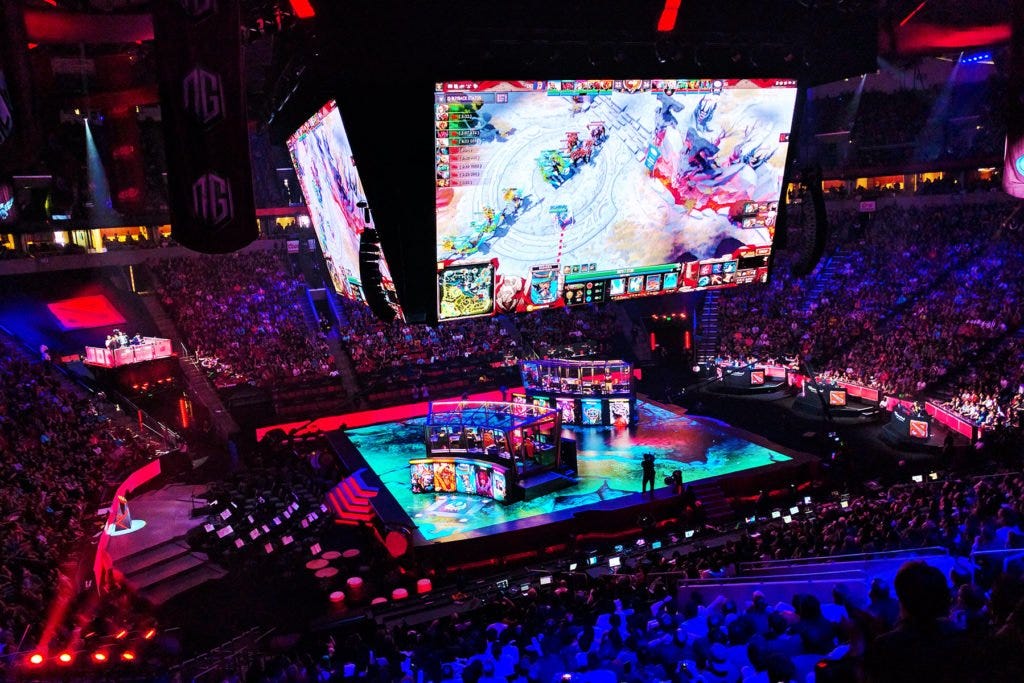 $100B: TikTok Owner's value exceeds $100 Billion in Private Markets, according to ByteDance valuation.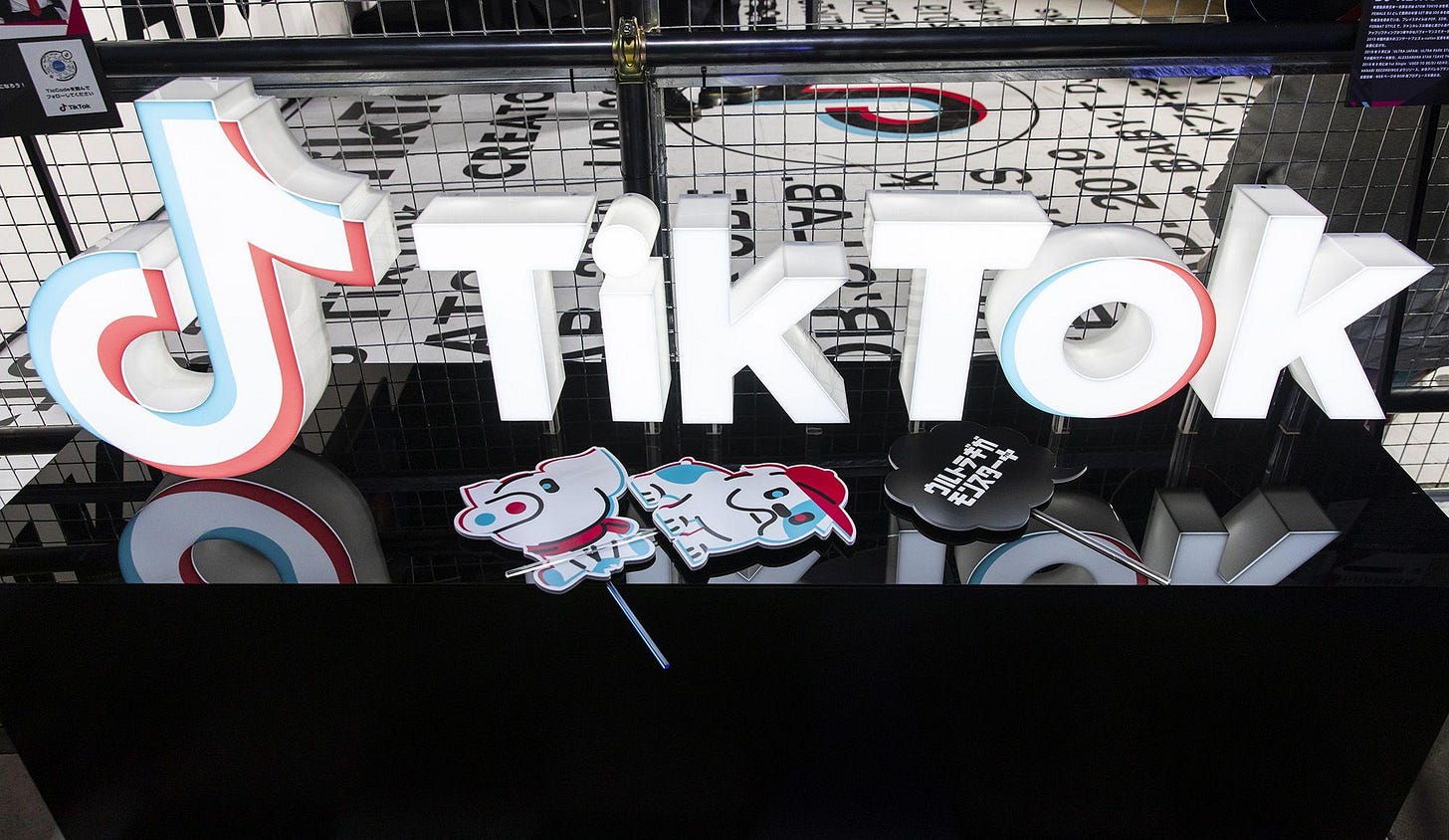 $5B: Without fans in the seats this year, the NFL stands to lose $5.5 billion – or 38% – of its revenue. That includes tickets, concessions, sponsors, parking and team store revenue from game days, the league could lose $5.5 billion, according Forbes' Mike Ozanian.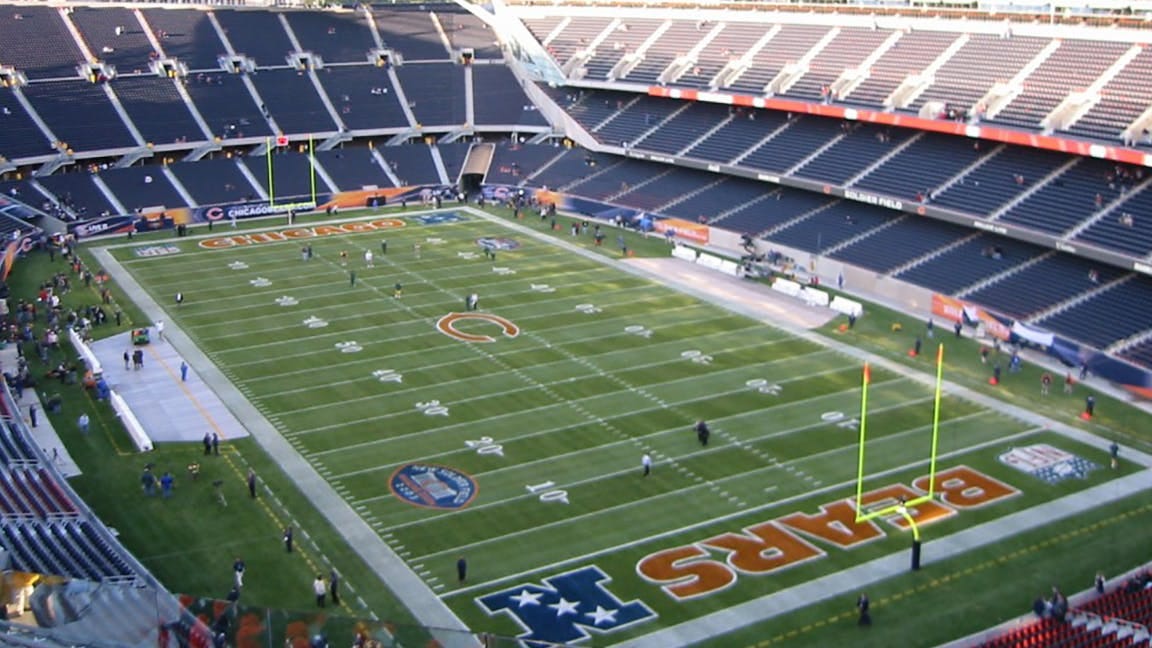 $2.9B: SoftBank now values WeWork at $2.9B, down from $47B a year ago.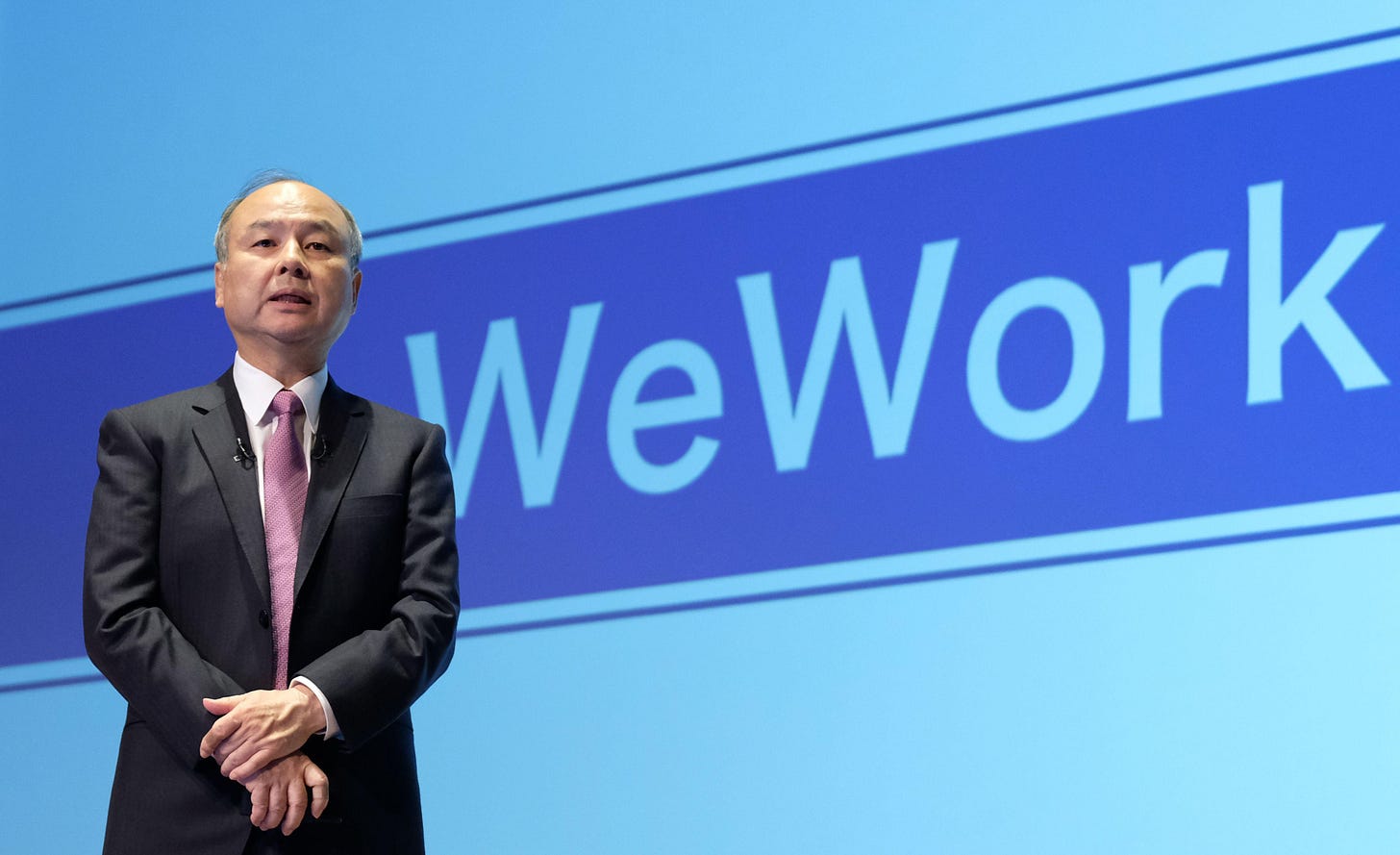 $100M: Magic Johnson offering $100M in loans to minority-owned businesses left out of PPP loans.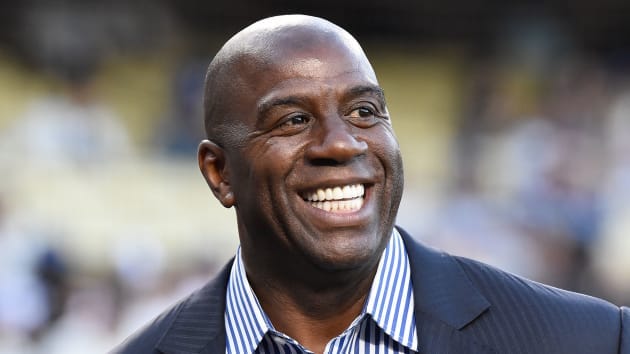 $100M: $100M+ has been spent on Quest content, and 10 different titles have made more than $2M on the platform, according to a Facebook exec.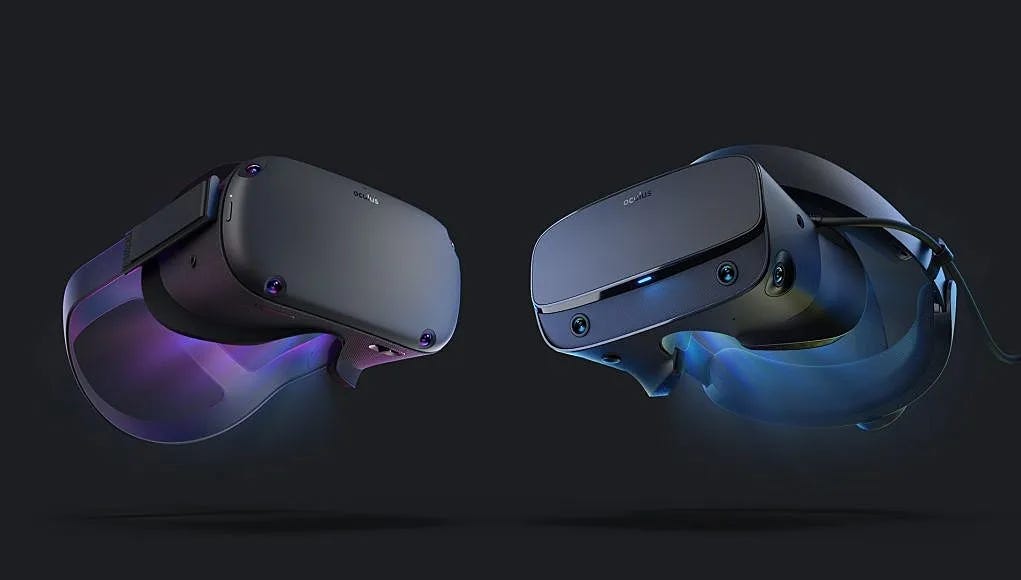 50M: Due to the coronavirus pandemic, most people are stuck at home and looking for ways to keep in touch with each other. Zoom has been a popular solution for a while, both for companies and individuals. However, with Google's offering becoming free earlier this month, it's now passed 50 million installs on the Play Store.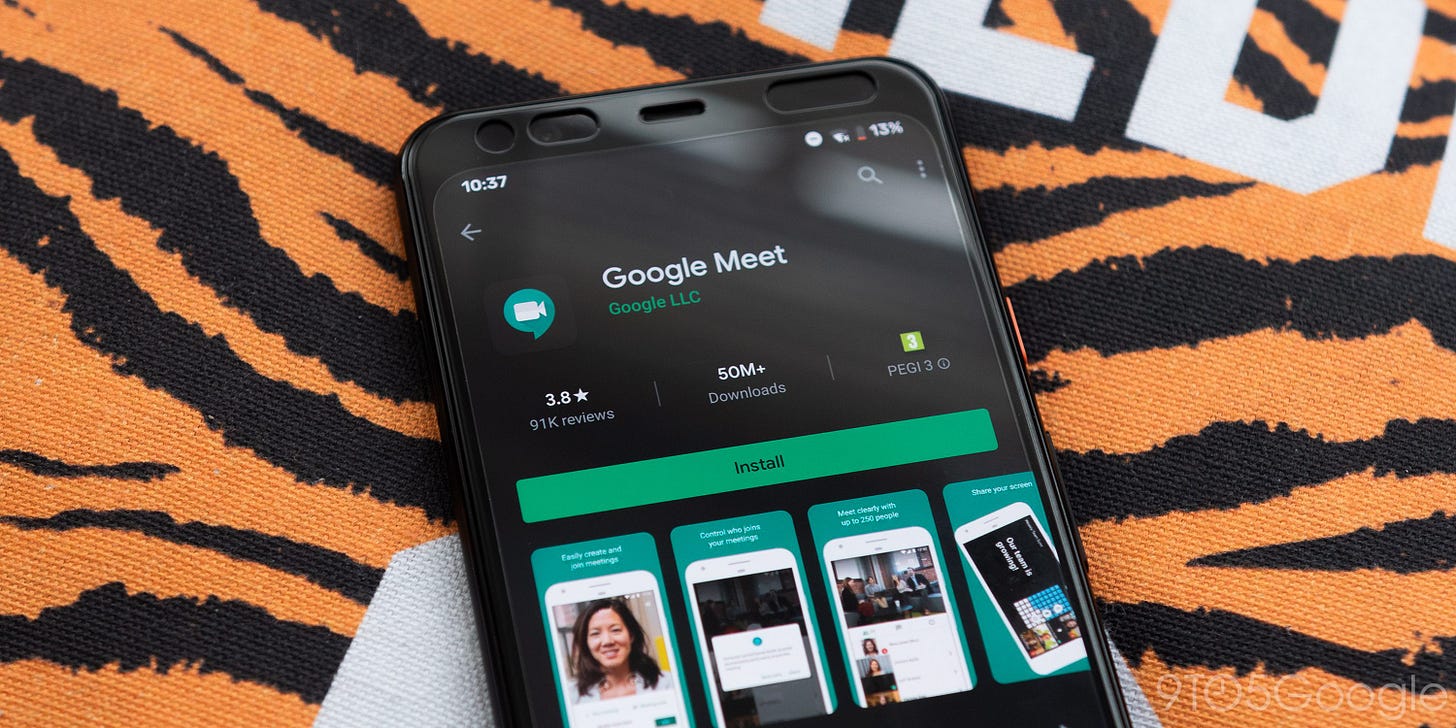 2.2M: PlayStation has now hit 2.2 million subscribers. PlayStation Plus has amassed over 41M subscribers, too.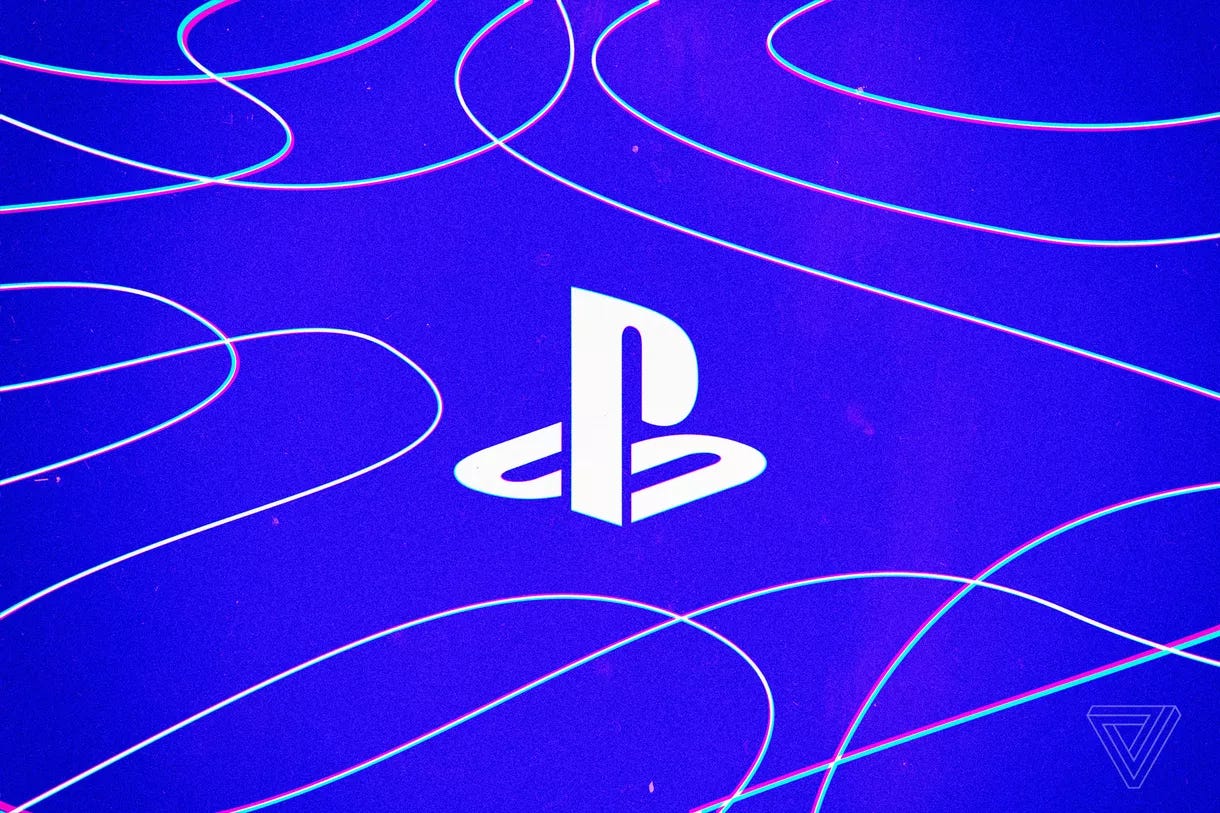 $640K: Major League Baseball is preparing to lose $640,000 each game if the season resumes without fans in the stands, according to owners. The projections are based on players earning a prorated salary across an 82-game season.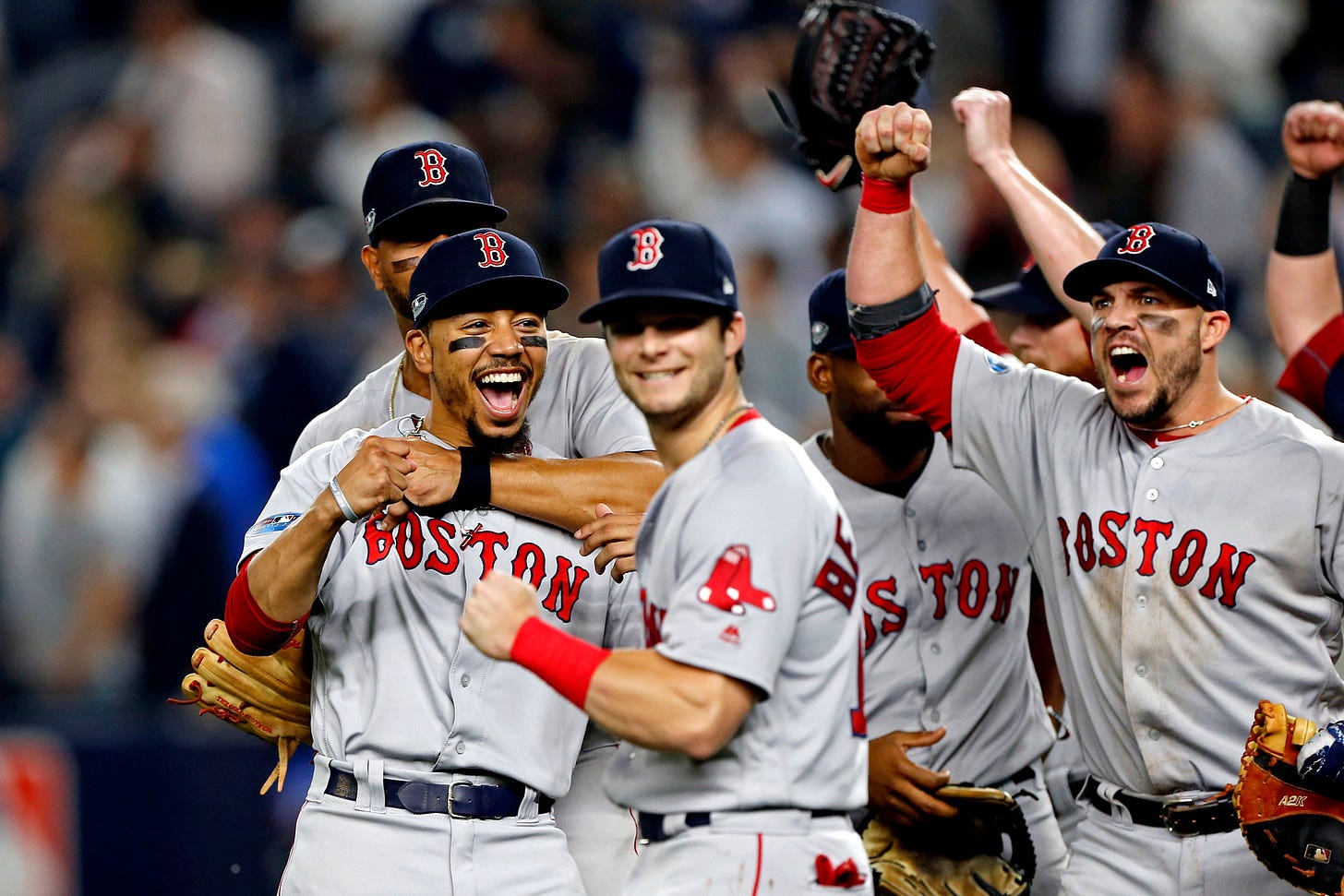 $350K: As discussions around college athlete endorsement money continue, the Power Five conferences are doing all they can to ensure a prime seat at the table. The SEC, Big Ten, Pac 12, ACC and Big 12 spent $350,000 on lobbying in the first three months of 2020 – more than they had previously in any full year, according to the Associated Press.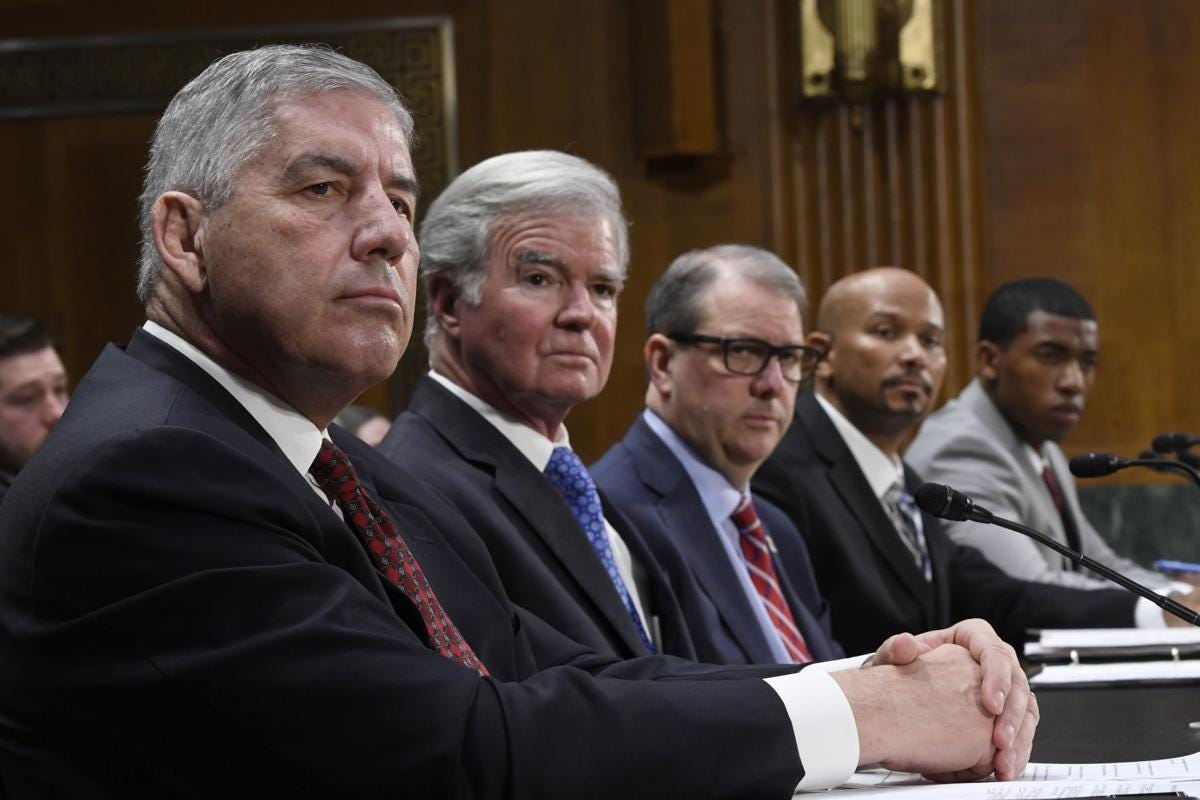 +13.6%: Xiaomi Corp reported a 13.6% rise in first-quarter revenue last Wednesday, beating estimates, as the Chinese smartphone maker sold more phones and benefited from sales of its higher-priced 5G models.The company managed to boost sales despite the impact of the coronavirus, which rattled supply chains and dampened overall smartphone demand. Xiaomi's optimism stands in contrast to rivals Apple and Samsung, which have both warned of a tough year ahead.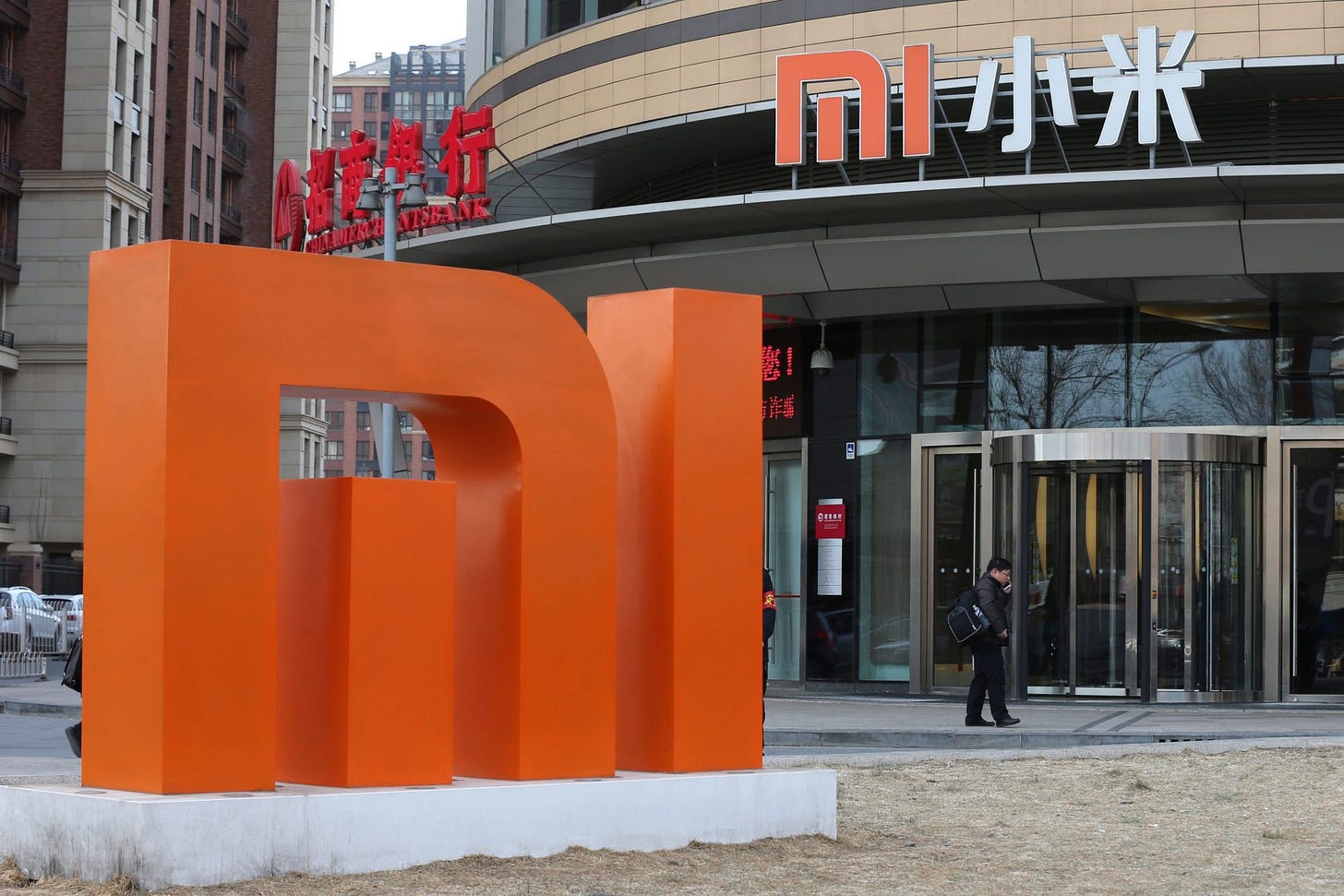 +9%: The coronavirus pandemic is showing a silver lining, at least for the video game industry. Video game sales were up 9% year-over-year in the first quarter to $10.9 billion. Game content powered the sector with an 11% increase, amounting to $9.6 billion in sales. Hardware improved as well, increasing 2% to $773 million as Nintendo's Switch helped offset declines in other platforms. High demand has made the Switch a hard-to-find item the past few months as Nintendo tries to keep pace.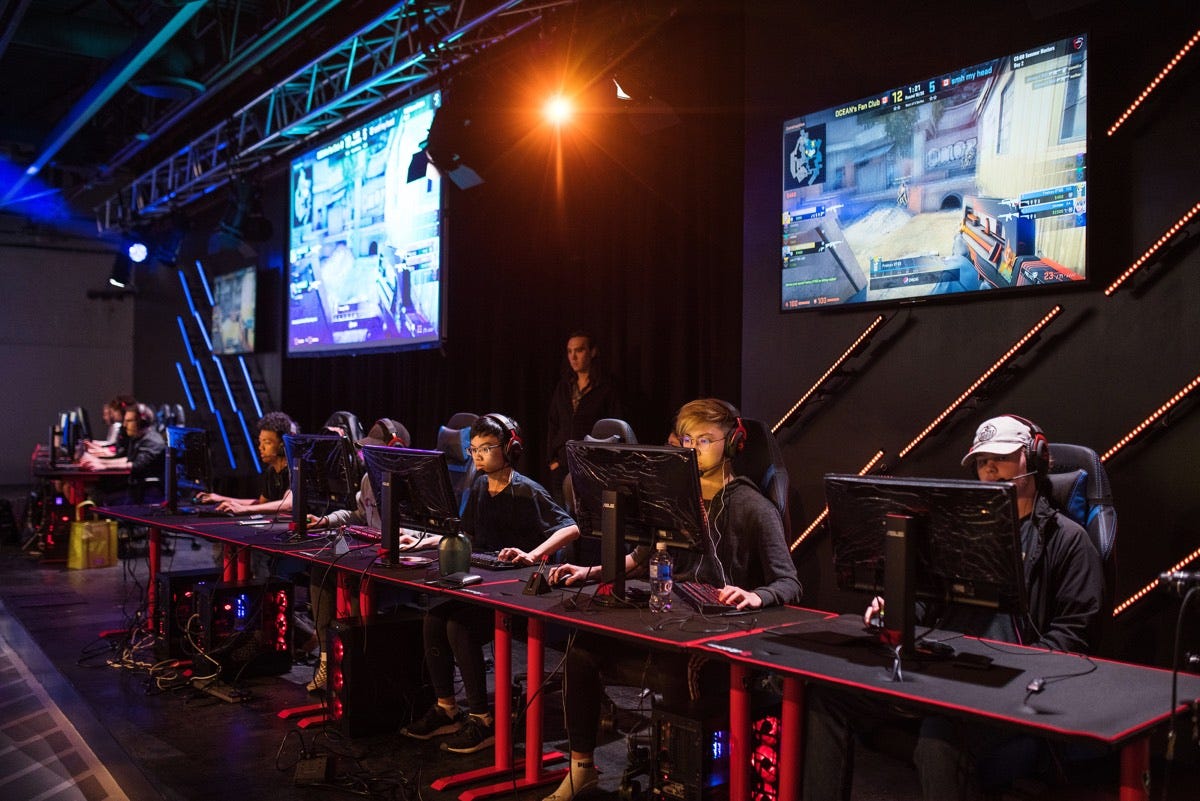 ---
📸 The Upside: Snapshots & video of The Week.
Tom Brady under his newest color. NFL Hall of Fame Tom Brady was spotted last week wearing its newest outfit with the Bucaneers (NFL).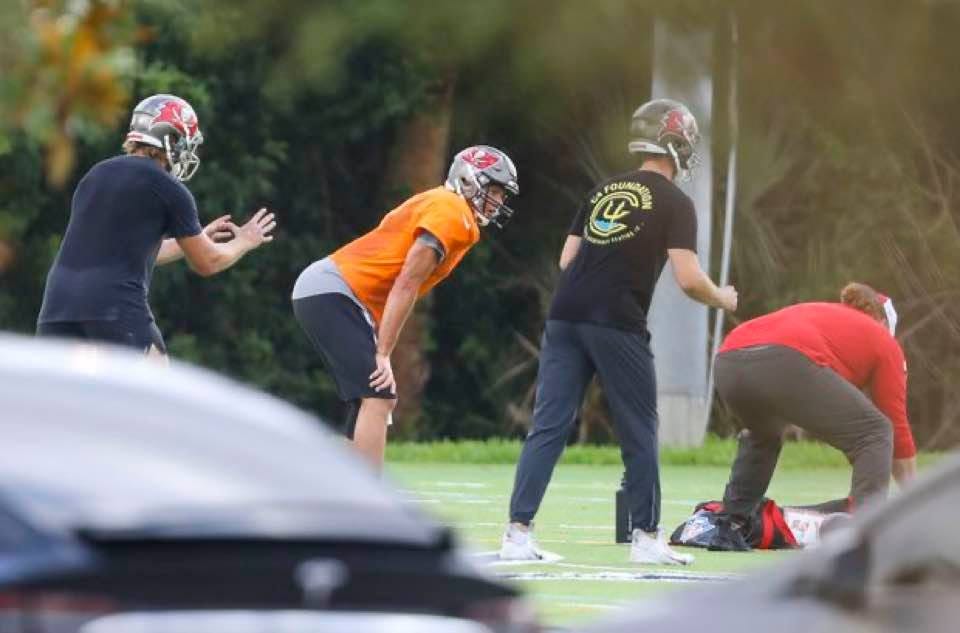 Mike Tyson looks in the same shape as he did in 1985. Mike Tyson, who is 53 years, is currently training to prepare for a rematch against Holyfield. Holyfield has publicly welcomed a charity fight with Mike Tyson but wants a 'no knockout' rule inserted into a potential bout.