Discover more from The Upside Newsletter
Data, insights, and stories from the world of sports, business, and technology.
Over 6,000 subscribers
🍏 🚴‍♂️ Apple to Offer Virtual Classes to Go After Peloton? CR7 & Messi Out of Champions League for 1st Time Since 2004.
$1B in bets could be lost without college football
Dear Colleague,
We hope you had a great week last week. In US College sports, the Big Ten and Pac-12 have now postponed their fall sports seasons, which could have some serious implications for the sports betting industry. In fact, according to Gambling.com Vice President of U.S. Business Max Bichsel, at least $1B in bets could be lost without college football across the top four legalized markets. The NBA also announced that Victor Williams will be NBA Africa's first CEO following the company's plan to grow its popularity in Africa. ESPN also plans to broadcast on ESPN+ 64 MLS regular season games. Fanatics, a leading sports ecommerce company, closed a $350M investment round, and is reportedly gearing up for an IPO, now valued at $6.2 billion. The US Open tennis is also set to go start in NY on August 31 but without spectators due to COVID-19.
In Europe, Bundesliga clubs will also not have spectators in stadiums until the end of October at the earliest after the health ministers of Germany's federal and 16 state governments rejected the German Football League's (DFL) proposal to bring fans back. The Champions League witnessed some major upsets last week with Real Madrid, Manchester City, Barcelona FC, Juventus, all exiting the competition. For the first time since 2004/05, the UEFA Champions League semifinals will not feature Cristiano Ronaldo or Lionel Messi.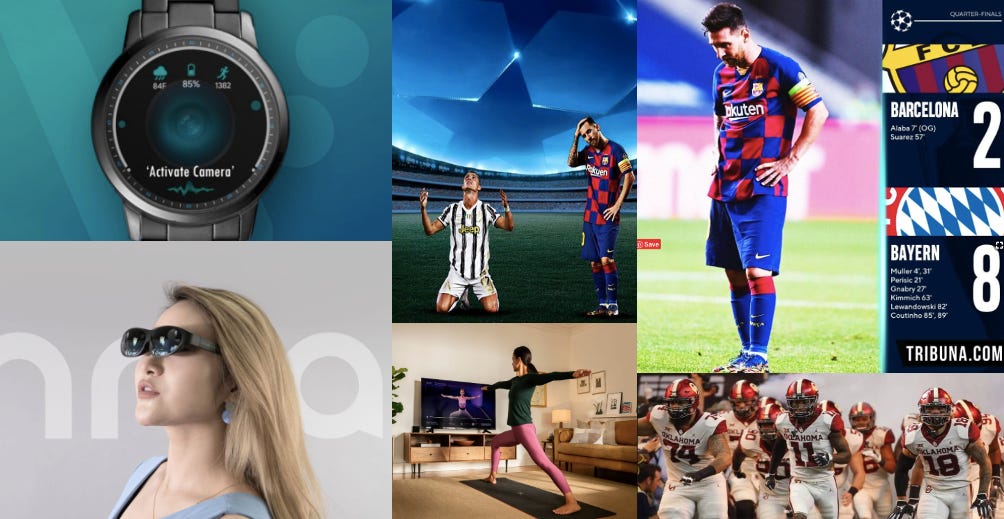 In the world of AR/VR and digital, Nreal's augmented reality 5G glasses are shipping this month in Korea. Epic Games is also suing Apple over the removal of Fortnite from the App Store. The app was also removed from the Google Play store. The NBA also tapped Verizon to stream games in VR. In the wearable and connected fitness world, Apple is rumored to soon be launching virtual fitness classes to take on Peloton. New reports are also resurfacing about upcoming Google Pixel smartwatch and the Huawei Fit Watch. In the world of esport, Formula One announced a $750K Prize Pool for its 2020 F1 Esports Series.
---
Last week we kicked off our Upside guest writers series. Our first article entitled "Introducing the idea of Cognitive Fitness", was from Len Zaichkowsky, world's class expert in biofeedback/psychophysiology, and cognitive fitness. If you have not read it click on the link below to read the full article.
As a reminder, in the coming weeks we will publish a series of articles and analyses from various experts (e.g. sports performance/cryotherapy, biofeedback, 5G/WiFi 6 strategies in stadium, etc..). Here is our schedule of guest writers and articles for the coming weeks:
August 17: Article title: "Whole-body cryotherapy multi exposures speed up performance supercompensation during the taper in functionally overreached endurance athletes".Author: Christophe Hausswirth, PhD, Professor, world's expert in hydration, nutrition & Cryotherapy. Works with Serena Williams and top athletes.

August 24: Article title: "5G, Wi-Fi 6 and the roar of the Crowd". Author: Pete DeNagy, Founder IoT America / Managing Principal, Acommence Advisors. Pete DeNagy is the former GM of Samsung Enterprise.

September 3: Article title: "Creatine Supplementation and its Effects on Performance". Author: Daniel Hayes, Performance Coach, LA Dodgers (MilB).
Note: If you want to connect with Len, Christophe, Daniel, don't forget to create your free Upside profile and join our online community by clicking on the button below.
---
As a reminder, we are now launching our new Upside Global platform to bring together our sports, tech & health community of 2,500 executives under a single web platform. Members include executives from the NBA, NFL, NHL, MLS, MLB, Laliga, English Premiere League, Ligue 1, Bundesliga, Series A, Brazilian soccer league, Olympic teams, Pro tennis, as well as representatives of startups, brands, VCs, and athletes.
If you are a head athletic trainer, CTO, CMO of a major sports team or league looking to connect with the most innovative startups or connect with your peers to network, or if you are a startup CEO looking to connect with top teams or investors, you can join our Upside community of executives from the NBA, NFL, NHL, MLS, MLB, Laliga, English Premiere League, Olympic teams, top VCs, startups (AR, VR, wearables, sleep tech..) and more!
Your opportunity for growth starts now, create your free executive profile today to join our online community and click on "become a member today" as a first step. It is free to join! It only take one minute to create your profile.
If you face any problems during the registration process, please click on the live support button on our website.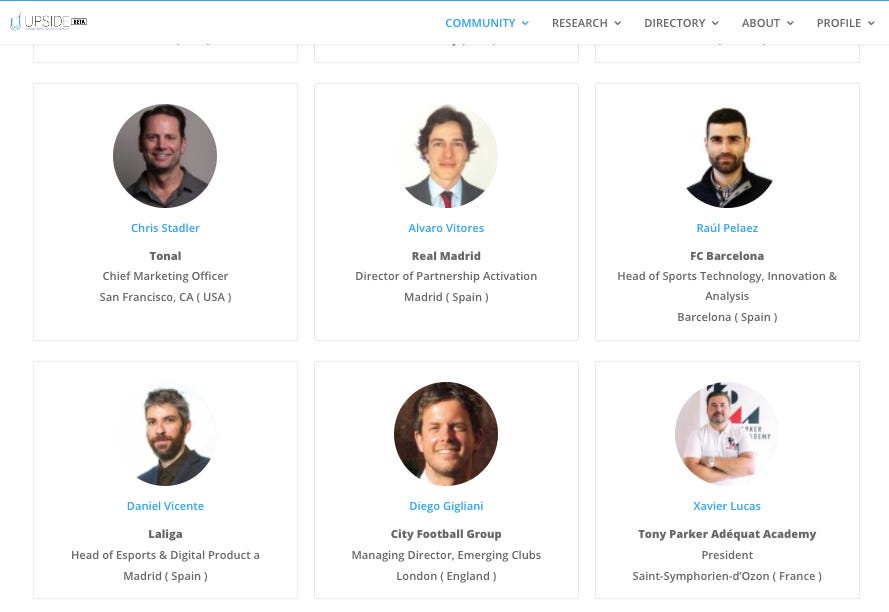 ---
📰 Top Stories We're Reading This Week
👓 Nreal's augmented reality glasses are shipping this month in Korea
👓 NBA taps Verizon to stream games in VR
🚴‍♂️ Apple Plans Virtual Fitness Classes to Take on Peloton
⌚ Google preps secret smartwatch – we examine what that could mean
⌚ Huawei Fit Watch leaks and it looks truly bizarre
🎮 Formula One Announces $750K Prize Pool For 2020 F1 Esports Series
💸 Latest Investment Trends
📊 Tech Stats of the Week
📸 Snapshots of the Week
Let's jump right into the insights and upside for all of these top stories
🎮 AR/VR/Video/Digital Sports News
👓 Nreal's augmented reality glasses are shipping this month in Korea | Via : The Verge
The Nreal Light mixed reality glasses are shipping in Korea alongside Samsung's newly announced Galaxy Note 20. LG Uplus will sell the glasses as a standalone device for 699,000KRW (around $586), and it's bundling them with the Galaxy Note 20 or LG Velvet and a 5G data plan for 349,500KRW (around $295). Preorders open on August 11th, and the headsets will be available in stores on August 21st. The Nreal Light (also referred to as "U+ Real Glass") is a light sunglasses-style headset that tethers to a separate computing device — in this case, the Galaxy Note 20. It uses spatial tracking and projected images to overlay apps onto the real world, and Nreal pitches it as a more spacious alternative to a smartphone when you're watching videos, playing games, or reading websites. It's promising to support Chrome, Facebook, and Instagram, among other apps, at launch.
The consumer retail version comes with an array of nose clips to fit different faces, as well as a corrective lens insert and a black "VR cover" that blocks your outside vision to create a clearer picture. Nreal previously shipped a $1,199 developer kit that included a controller and a dedicated mini-computer. The consumer version of the glasses will use a phone-based control system, and Nreal announced that it would bring hand tracking to the glasses at some point as well. Nreal is one of only a few companies still trying to sell general-purpose consumer smart glasses. Competitor Magic Leap — which sued Nreal for "blatant copying" before having the suit dismissed in June — recently switched its focus to enterprise mixed reality. Google acquired the startup North and recently dropped support for the consumer glasses North launched in 2019. Augmented reality company Tilt Five is apparently still preparing to launch a pair of holographic glasses, but they're specifically made for tabletop gaming. China-based Nreal has also signed partnerships with Japanese carrier KDDI and Germany's Deutsche Telekom, including a mixed reality incubator program with the latter. It hasn't announced plans for a US launch.
⬆️ The Upside: We believe this is a great move by Nreal and the OEMs (Samsung and LG). It makes sense to bundle 5G glasses with 5G smartphones. Now believe that Nreal is well positioned to become a pioneer in the AR glasses market for the masses. $600 for a pair of 5G enabled AR glasses is a good price. We expect other OEMs to follow suit and offer those types of bundles at a similar price point. We will help bring 5G AR glasses to the masses in the long run. Of note, Amid the COVID-19 crisis, the global market for Smart Augmented Reality (AR) Glasses estimated at 207k Units in the year 2020, is projected to reach a revised size of 31.1M Units by 2027, growing at a CAGR of 104.6% over the analysis period 2020-2027.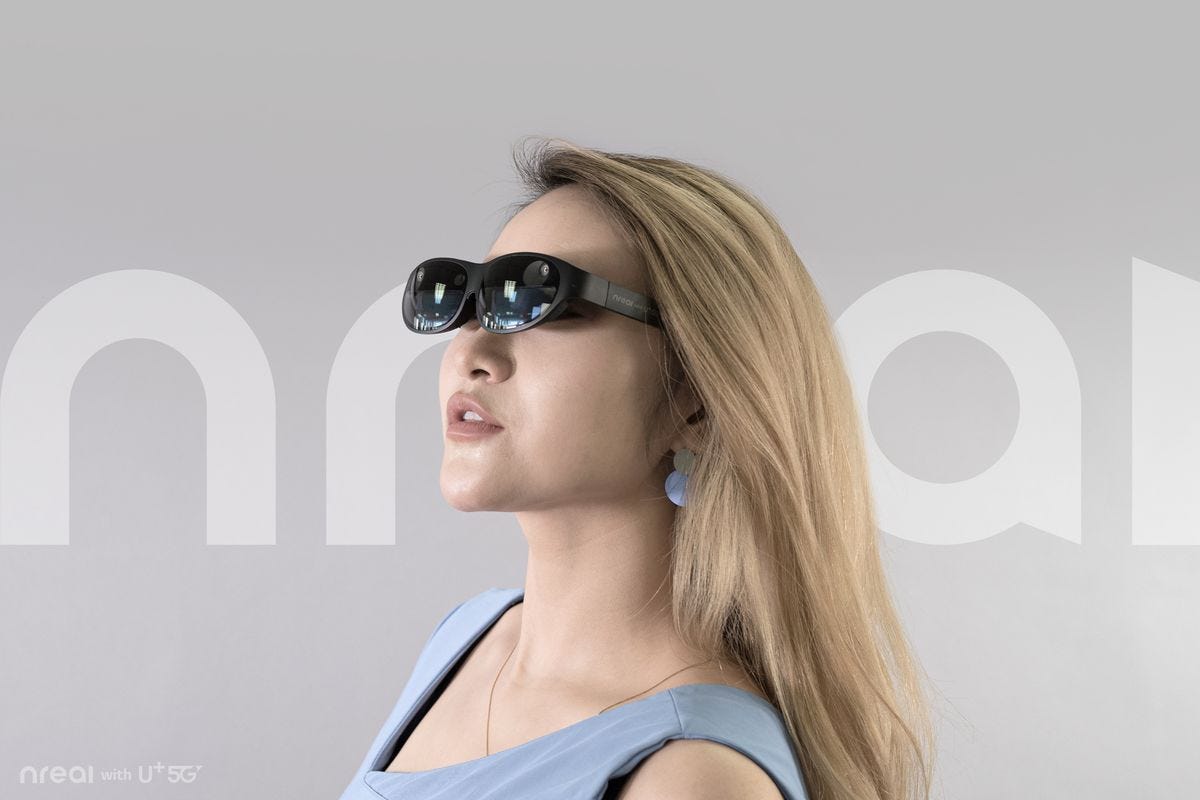 picture : NReal's Augmented Reality Glasses
👓 NBA taps Verizon to stream games in VR | Via : SportsPro
The National Basketball Association (NBA) and US telecommunications company Verizon have signed a multi-year partnership expansion that will see betting content and virtual reality (VR) viewing options integrated into the NBA League Pass streaming platform. Verizon-owned Ryot will make at least 12 live games from the NBA's restart in Orlando, Florida available to League Pass subscribers between 31st July and 14th August via Oculus Quest and Oculus Go VR headsets. Under the terms of the deal, Ryot will be the NBA's official VR production partner for the 2019/20 season restart, which got underway on 30th July at the Walt Disney World Resort. The move comes a week after Major League Baseball (MLB) announced a similar activation ahead of its 23rd July resumption, including the launch of a new Oculus-supported platform that allows MLB.tv subscribers to live stream out-of-market games in VR.
Verizon chief executive Guru Gowrappan said: "Ryot's powerful VR capabilities will deliver a truly immersive live experience at home, creating a seamless experience between the physical and digital world. (..) NBA League Pass in VR is exactly the kind of innovative solution we love to create with our partners. Working with the NBA to redefine the fan's experience of the game has amazing implications for the future of sports and entertainment."
Meanwhile, the broader deal will also see Verizon-owned Yahoo Sports expand League Pass' live fantasy and betting offering as an official marketing partner of the NBA. That expanded offering will allow Yahoo Sports, Yahoo Fantasy and Yahoo Sportsbook to distribute live, out-of-market games in League Pass and engage with fans through digital overlays. It will also include the creation of two shows focused on fantasy and betting to coincide with the NBA Conference Finals and NBA Finals.  Financial terms of the deal were not disclosed. The NBA and Verizon last extended and expanded their partnership in 2018 in a deal worth a reported US$400 million.
⬆️ The Upside: We believe this is a great move by both the NBA and Verizon. For Verizon is will enable the company to drive additional revenue from VR and sports betting to further drive its top line. This is well needed as US carriers' revenue have declined over the past few years. This is part of the US carriers' digital transformation. For the NBA, this nicely complement the league's VR strategy and is part of the league's quest to embrace emerging technologies to help enhance the fans experience, and drive the sports league's overall revenue.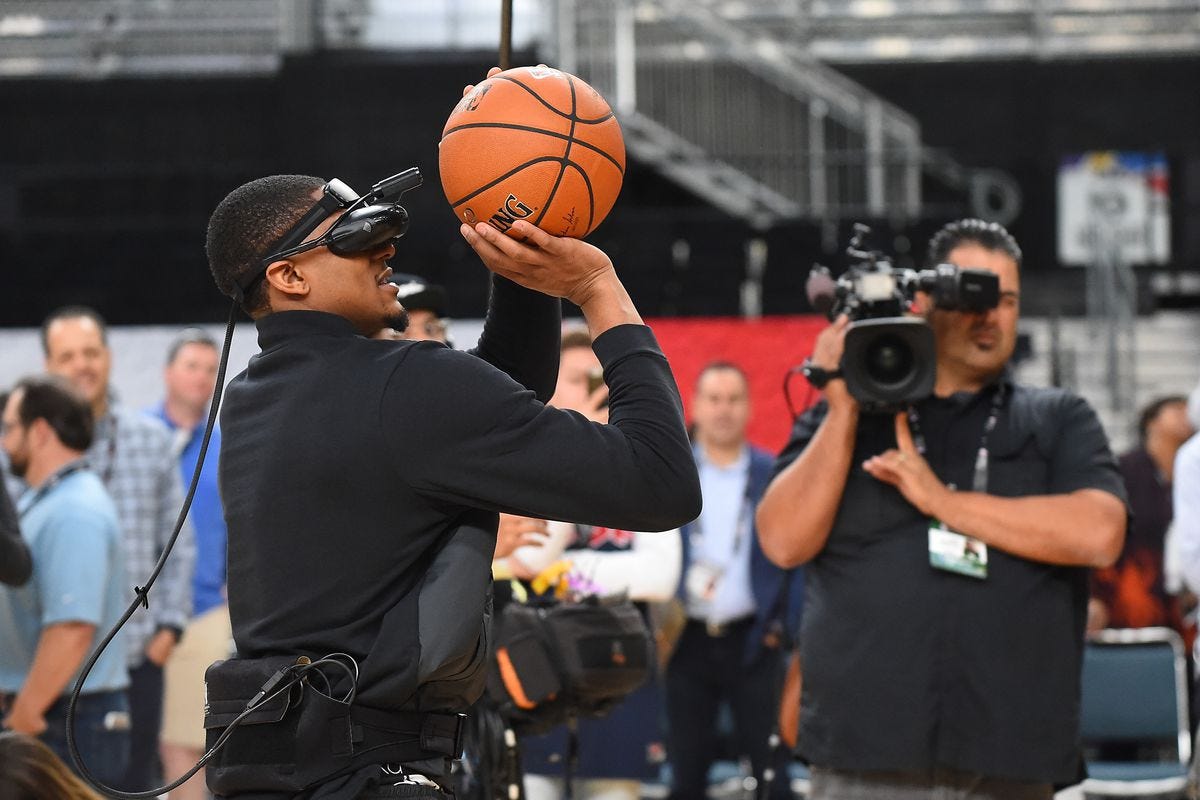 ---
🚑 Wearables, Health, Nutrition News
🚴‍♂️ Apple Plans Virtual Fitness Classes to Take on Peloton | Via : The Mottey Fool
It's no secret that Peloton Interactive (NASDAQ:PTON) has been one of the big winners from the lockdowns and the emerging stay-at-home economy. The maker of interactive fitness products and virtual exercise classes has seen its stock soar 130% so far in 2020, as consumers seek healthier lifestyles and additional exercise during the pandemic. Now it appears Apple wants a piece of the action.Apple is reportedly working to offer virtual fitness workshops that would put it in direct competition with online classes offered by Peloton and Nike's partner ClassPass, according to a report by Bloomberg. The effort, code-named Seymour, would offer a variety of workout classes that could include aerobics, yoga, calisthenics, or even kettlebells, but wouldn't require expensive web-connected fitness equipment. The company would reach the Apple faithful via an app that could be available via the iPhone, iPad, or Apple TV, giving multiple venues to participate in an exercise regimen. Such a move would be a boost to Apple's aspirations in healthcare, an area of keen interest to the iPhone maker over the past couple of years. The Apple Watch has continued to add health-related features, including a heart rate monitor and the ability to detect atrial fibrillation (AFib), a dangerous condition that causes an irregular and often chaotic rapid heart rate.
In late 2018, Apple assembled the biggest heart study ever, attracting more than 419,000 participants, and early last year reached a landmark deal with the U.S. Department of Veterans Affairs to make its health records feature on the iPhone available to vets. Workout classes could be Apple's next big move into the field of fitness and healthcare.
⬆️ The Upside: We believe this is a great move by Apple to launch some virtual fitness classes. Apple is well positioned there for several reasons: (1) It can leverage its 55M Apple Watch users globally to try to convert them to its future virtual classes offering. (2) It can also try to convert a fraction of its 1B+ iOS users to this new offering. (3) Tim Cook is an avid fitness enthusiast so this should come as no surprise to see Apple looking into entering the digital fitness market. Of note, the global digital fitness market size is expected to reach an estimated $27.4 billion by 2020. Apple will face fierce competition from Brands like Peloton, Mirror, Tonal, and Strava that have already found global success. We also expect Apple to make strategic acquisitions in the space to increase market share and acquire engineering talent and IP.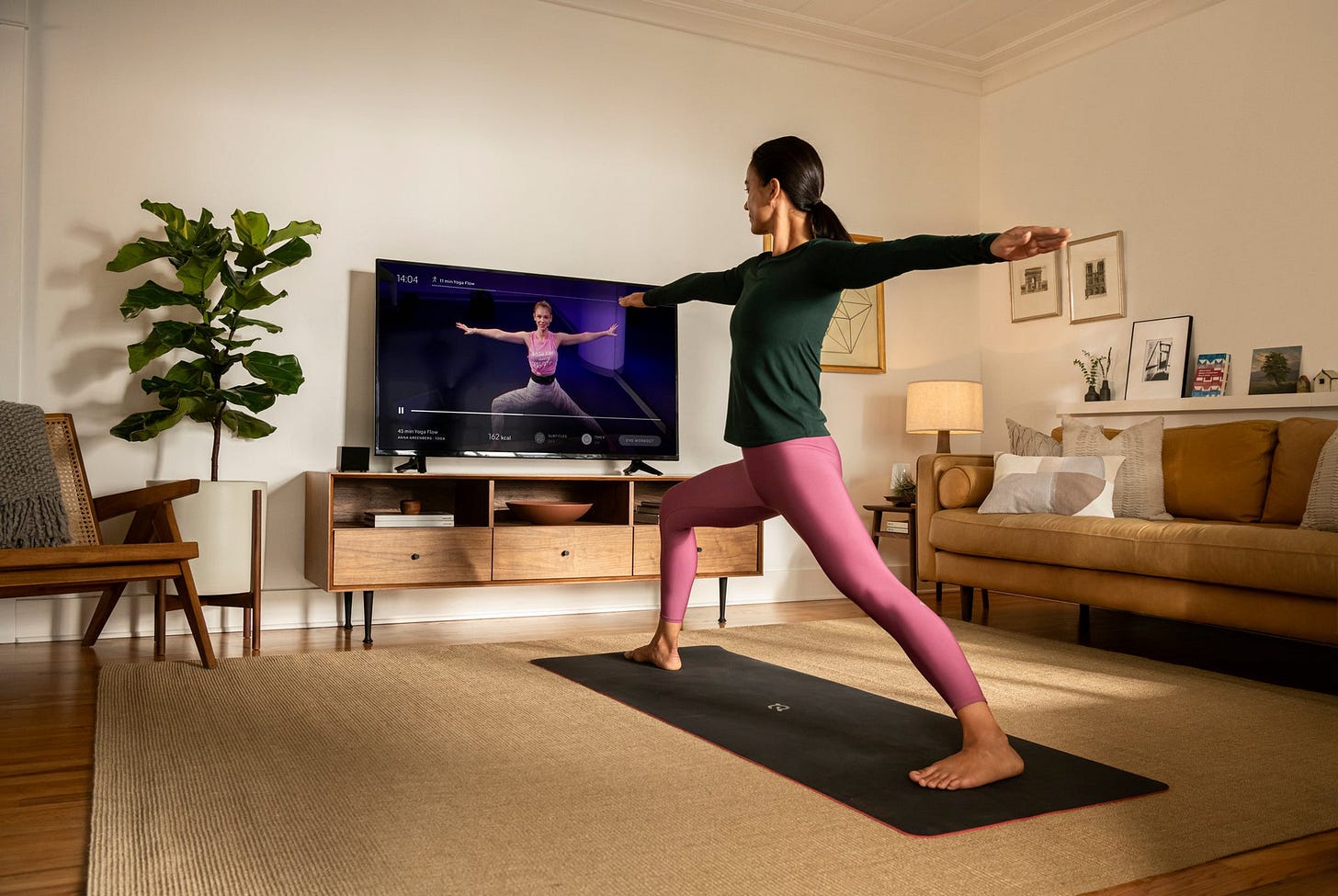 ⌚ Google preps secret smartwatch – we examine what that could mean | Via : Wareable
Speculation about a Google Pixel watch has been on-going for longer than we can remember, and the old rumor mill is cranking up again that Google could be about to build its own smartwatch. A report in ETNews and deciphered by 9to5Google has spotted a large order of processors ordered from Samsung, which have the capacity to use and capture body movement via sensors. The deal would see Samsung design and create the semiconductors. According to the report, Google has designed its own Pixel chips in the past, so this is clearly new ground for the company. Of course this could be for Pixel phones, but the report has tongues wagging that it could be about to re-ignite its own smartwatch project.
The first thing to note is that any silicon being designed now will not be on our wrists for a long time. And with the current state of play in the Fitbit and Google deal, that could mean a lot of things. With Google's Wear OS still lacking a big leader in the wellness space, it could easily be Google preparing its first smartwatch hardware – aka a "Pixel watch." One theory is this could act as a reference design, perhaps for a revamped Wear OS in 2021. That would be nice, but we've given up hope. Surely it would have happened by now. But with Google planning to absorb Fitbit into its midst, which has been widely been publicized to be about "devices, not data," Google could be prepping next generation Fitbit smartwatches. We'd be surprised if Google's strategy for Fitbit wasn't already planned out for the next few years, and that work was already being done regardless of the EU probe. Wasting a year would seriously undermine the strategy of buying Fitbit anyway, given the $2.1bn deal is all about playing catch up. But it appears Google is set to make a wearables move – and about time too.
⬆️ The Upside: We believe this is a good move by Google to build its own smartwatch. It would also be a nice complement to its Pixel hardware product line. It will be able to leverage Fitbit's engineering expertise there and push this new watch to Fitbit's 27M active users. This will help Google to gain share in the smartwatch market. Currently Apple is the clear Smartwatch market share leader with 48% of the 2018 global Smartwatch market, followed by Fitbit with 12% share and Samsung with 11% share. It will be critical for Google to be innovative and introduce new types of biosensing capabilities (e.g. hydration/electrolyte, BP assessment..) to its Pixel watch.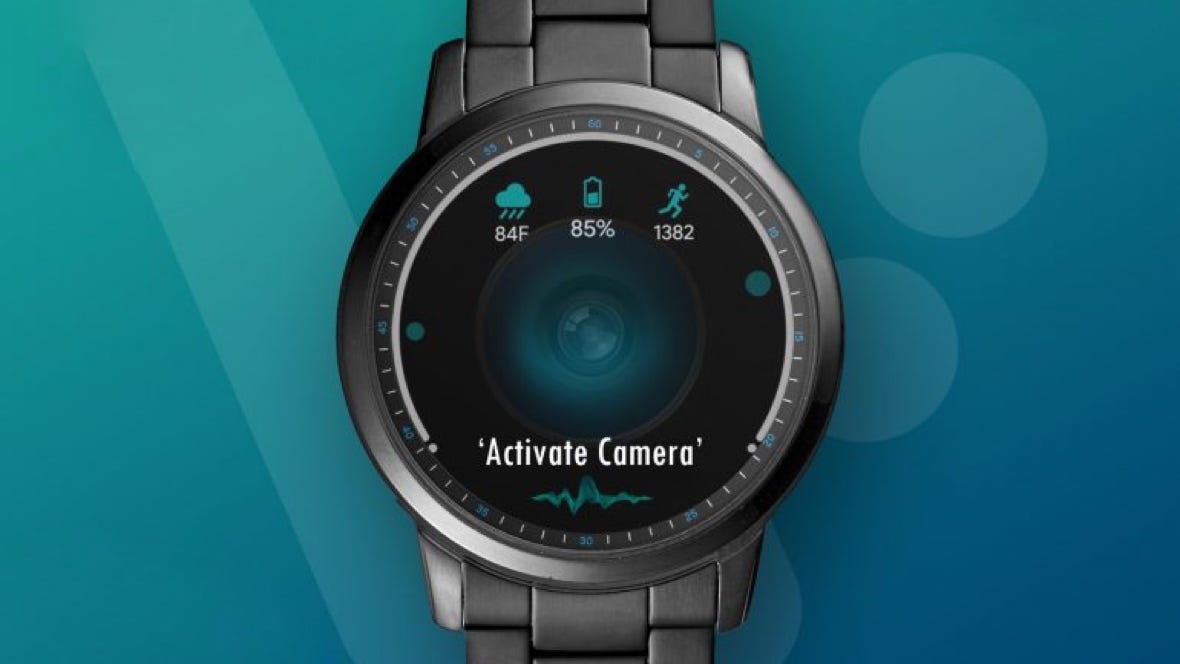 Picture : Google smartwatch
⌚ Huawei Fit Watch leaks and it looks truly bizarre | Via : Wareable
Huawei looks like it's set to drop a bizarre looking smartwatch, with leaks suggesting the impending launch of the Huawei Fit Watch. It's one of many IFA 2020 leaks, including whispers of Huawei Watch GT2 Pro with Honor MagicWatch equivalents and possibly four new Amazfit devices, including Amazfit GTS 2. The fact we have pictures, specs and even price probably indicate this is an accurate leak – but as usual all the caveats about taking unverified information with a pinch of salt apply. The most striking detail of the Huawei Watch Fit is the stretched, rectangular design. The screen has a 456x280-pixel resolution, and measures 1.64-inch diagonally. That offers plenty of room for on-screen data, although we're unsure why that would be necessary.
A tall screen – like we saw in the old days of the Microsoft Band and Samsung Gear S – can be pretty uncomfortable on the wrist, and a 1.64-inch display will struggle to be unisex. Lots of people don't want their wrist being dominated by a screen. But the rest of the specs look pretty complete. GPS, heart rate and even a barometer. And there's 10 days of battery life and 5ATM water resistance. The leaks also suggest a pretty base level price of €119 (around £119.99), so it looks designed to compete with Fitbit more than perhaps the Apple Watch or Samsung Galaxy Watch 3. The Huawei Fit Watch is clearly aimed at a fitness audience, and we're going to presume the screen enables specific outcomes related to working out. If that's something like on-watch guided workouts it could be an attractive proposition – but the screen shots show a cartoony, pretty entry-level looking experience that doesn't quite gel with the form factor. The Huawei Watch GT2e featured some decent guided running features, so we could see Huawei expanding to more HIIT and body workouts. These are all first impressions, the Huawei Fit Watch isn't official yet. It could get an outing at IFA 2020…whatever that looks like.
⬆️ The Upside: We believe this is a great move by Huawei. This low end smartwatch offering should help Huawei gain share at the low end of the smartwatch market dominated by Fitbit. Of note, Huawei ranked second in global Q1 2020 smartwatch shipments, records 118.5% growth. Thanks to the spurt in shipments, the global smartwatch market share of Huawei in Q1 2020 stood at 15.2%, sitting only behind Apple.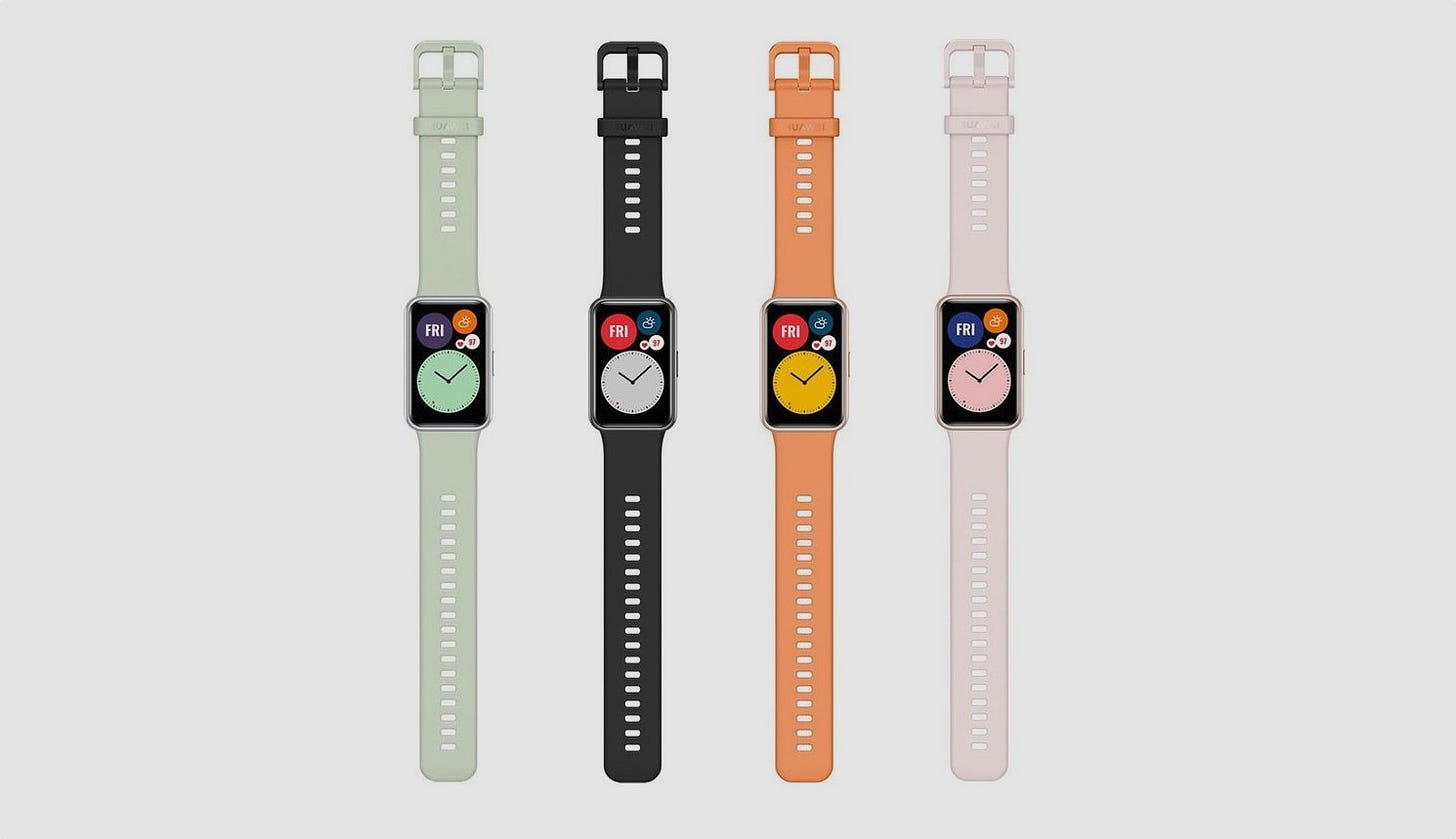 picture : Huawei Fit Watch
---
🎮 Esports & Crypto-Currency News
🎮 Formula One Announces $750K Prize Pool For 2020 F1 Esports Series | Via: Insider Sport
The F1 Esports Series presented by Aramco announced the start of its fourth installment of the F1 Esports Pro Series. The sim racing series organized by Gfinity will see all 10 Formula One teams field drivers to compete for the $750K USD prize pool. The series main sponsor, which is also title sponsor of several Formula One races throughout 2020, Saudi Aramco, is a Saudi Arabian petroleum and natural gas company that went public in December 2019 in the world's largest initial public offering (IPO) to date.
The season will start with a draft in which each of the F1 teams must select at least one driver for their three-driver rosters from a pool of 45. Initially, 237K candidates tried to qualify for this year's competition. Existing and rookie drivers will compete in the F1 Esports Pro Series 2020 running between October and December in a 12-round championship format played on Codemasters'F1 2020 game.
⬆️ The Upside: We believe this aligns well with the F1 Federation to keep pushing in the esport market. Esport has become very strategic for the F1 Federation which has doubled down on esport during the COVID-19 pandemic to try to offset the effects of COVID-19 and keep the fans engaged. As we noted before, F1's Esports Virtual Grands Prix achieved 30 million views across TV and digital platforms during the coronavirus-enforced lockdown period.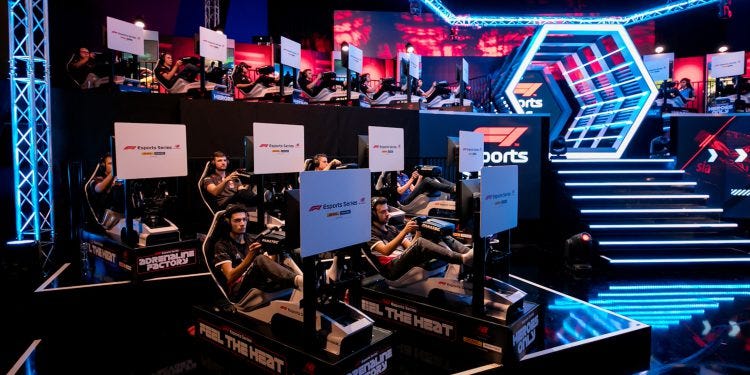 Picture : Formula One
---
💸 Sports Tech & Health Investment (Fund raising, M&As) Trends — August 2020
PUBG Corporation invests $10M in Indie Game developer fund 1Up Ventures. Read on here.

Enthusiast Gaming to acquire Omnia Media for roughly $34M, secures $11.25M financing. Read on here.

Fanatics has closed a $350M investment round. As the company reportedly gears up for an IPO, it is now valued at approximately $6.2 billion.
---
📊 Key Tech Sports Stats of The Week
$66B: Tencent lost $66B in stock value in 2 days after Trump issued an order to ban its WeChat app. Tencent reported earnings last week.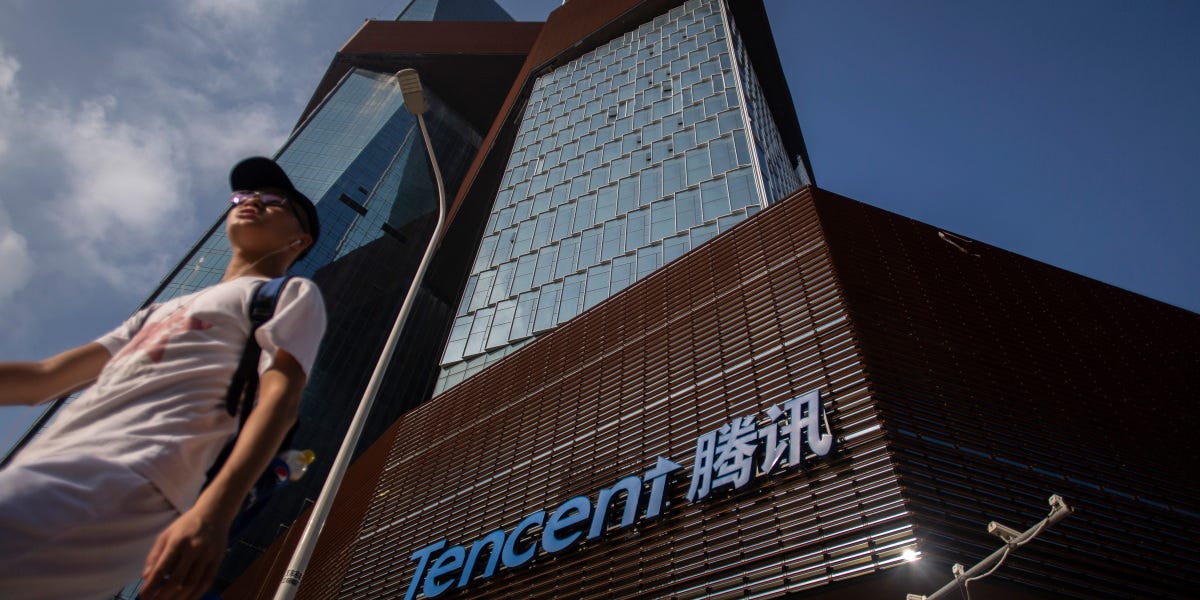 $1B: Gambling.com Vice President of U.S. Business Max Bichsel said at least $1 billion in bets could be lost without college football across the top four legalized markets: Indiana, New Jersey, Nevada and Pennsylvania. Those four markets brought in more than $4 billion in the last four months of 2019.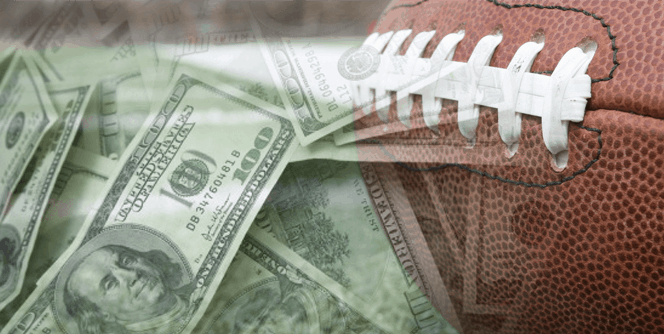 $350M: Fanatics has closed a $350 million investment round. As the company reportedly gears up for an IPO, it is now valued at approximately $6.2 billion.
Fanatics Rundown:
— $2.5 billion in 2019 revenue.
— 30% online sales growth in 2020.
— $20 million revenue hit projected because of the pandemic.
— 80% of revenue comes from direct-to-consumer sales.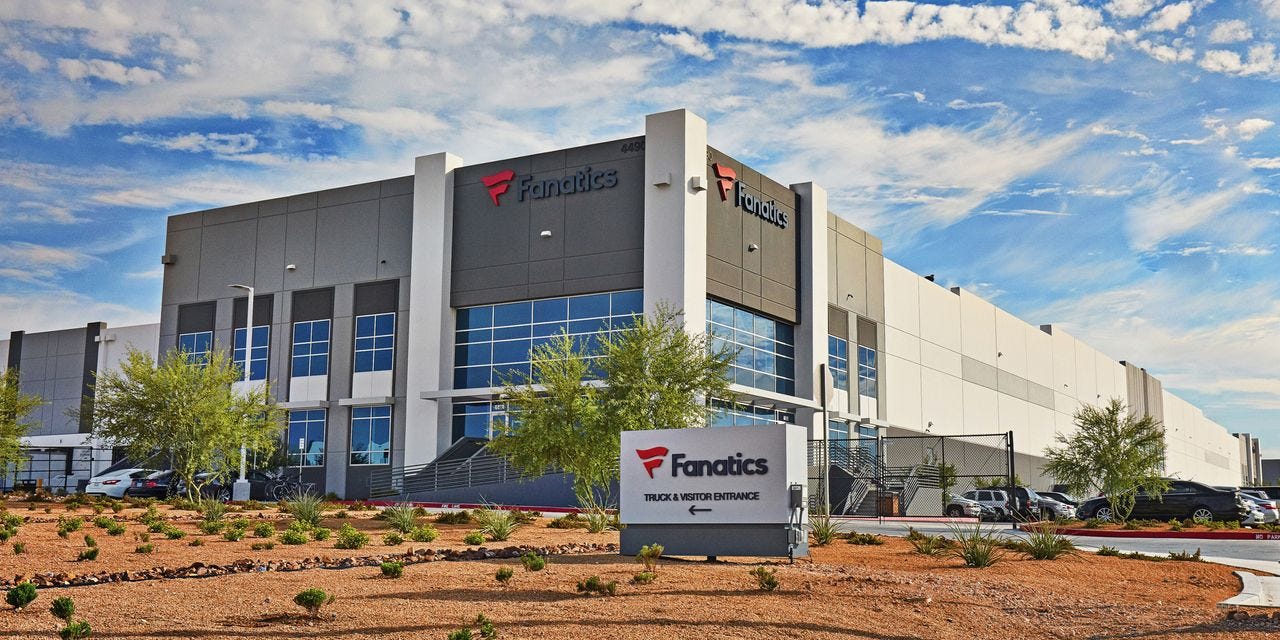 $64M: Sportsbook operators generated $64.2 million in revenue during the second quarter, a 46.3% year-over-year drop, according to the American Gaming Association. It was the first quarterly decline since sports betting became legal in the U.S. in 2018.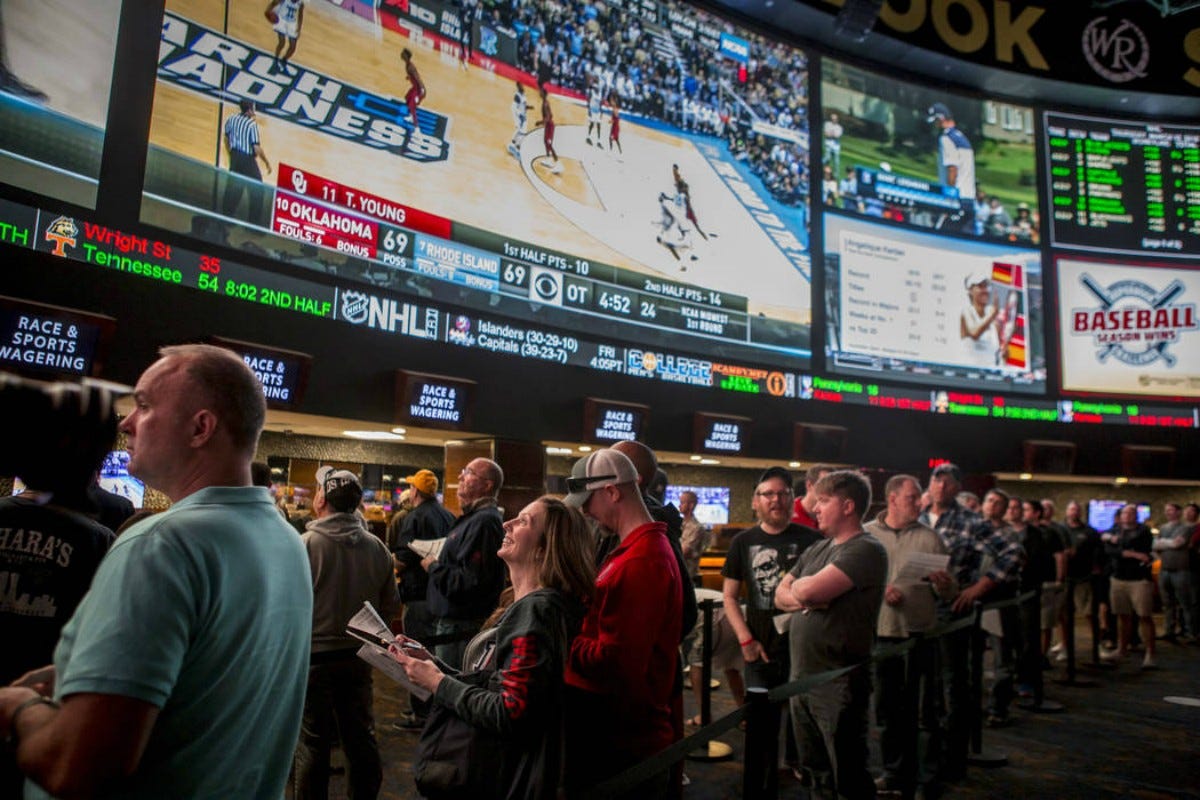 $17.8M: A big piece of the strife between MLB and its players prior to the launch of the 60-game shortened season was salary. The players ultimately ended up with the salary they agreed upon in March: 37% of their original 2020 pay. The pay cut has taken MLB salaries to their lowest level in nearly 25 years. Washington Nationals pitcher Max Scherzer is taking home a league-high $17.8 million — the lowest amount the highest paid player has made since 2000. 
Top 5 2020 MLB Salaries, via AP
- Nationals Max Scherzer: $17.8 million
- Dodgers Clayton Kershaw: $16.3 million
- Angels Mike Trout: $15.8 million
- Padres Manny Machado: $15.1 million
- Astros Zack Greinke: $14.1 million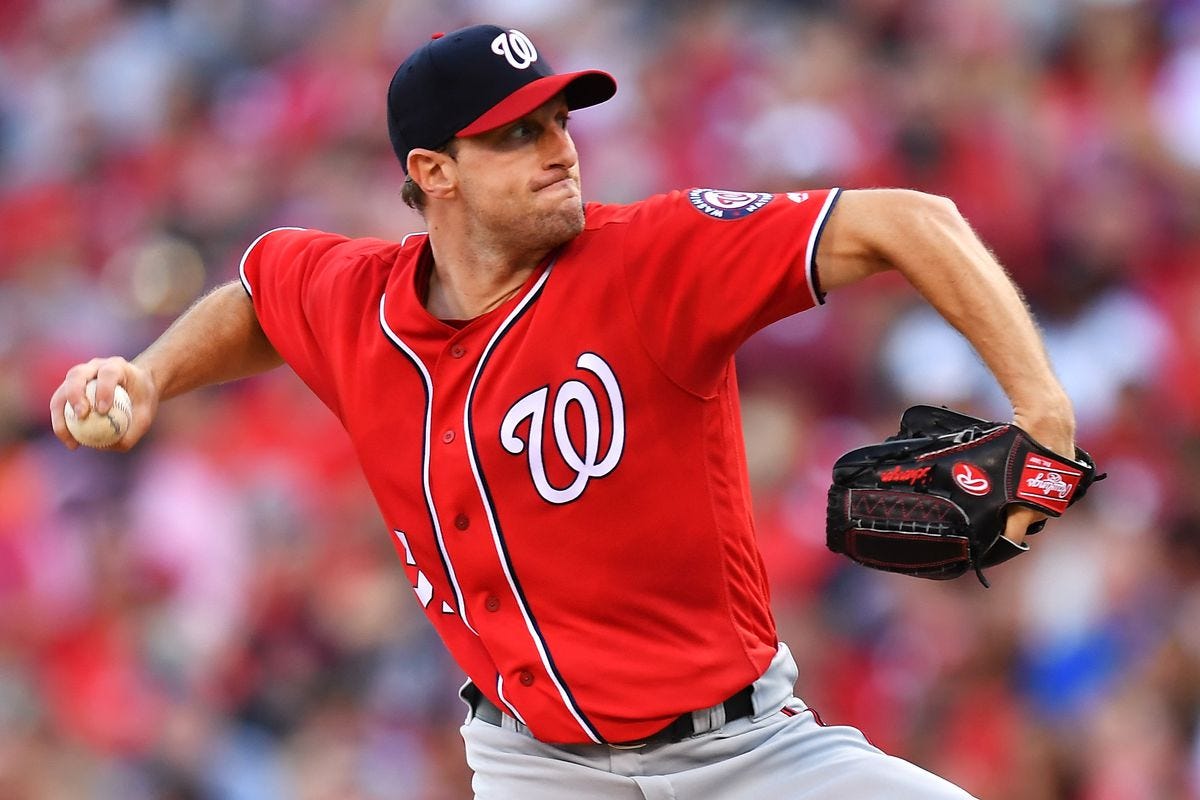 $20M: The KPMG Football Benchmark Club Finance and Operations Tool now provides a new feature on sponsorships including stadium naming right deals and more than 5,200 other commercial deals across 400 football clubs and competitions from 35 countries, enabling important sponsorship benchmarking activities. As seen below, the naming rights for Manchester City's Etihad stadium are valued at $20M (17M Euros) per year.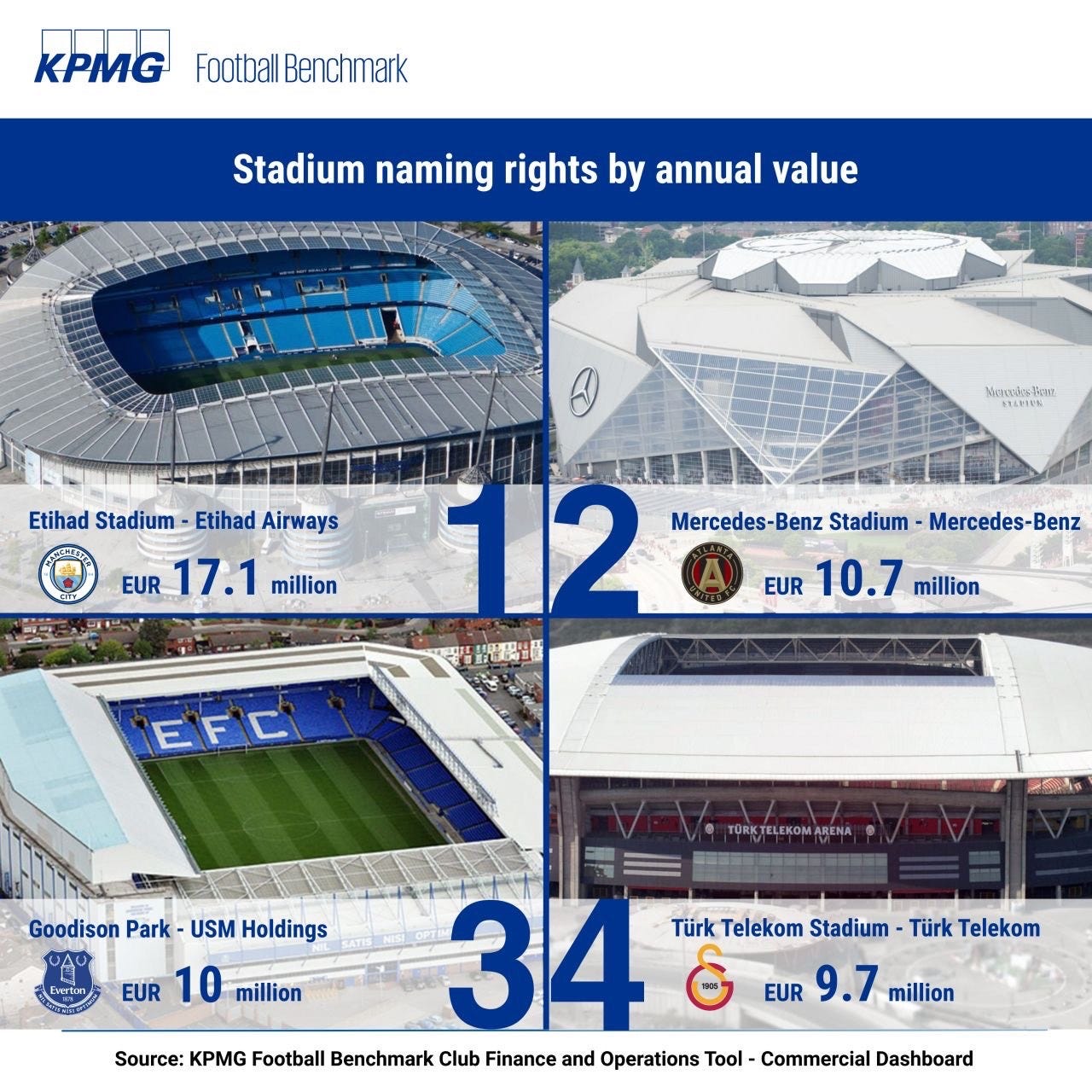 156: F1 star Lewis Hamilton breaks record with now 156 podiums in his F1 career, following his win this weekend.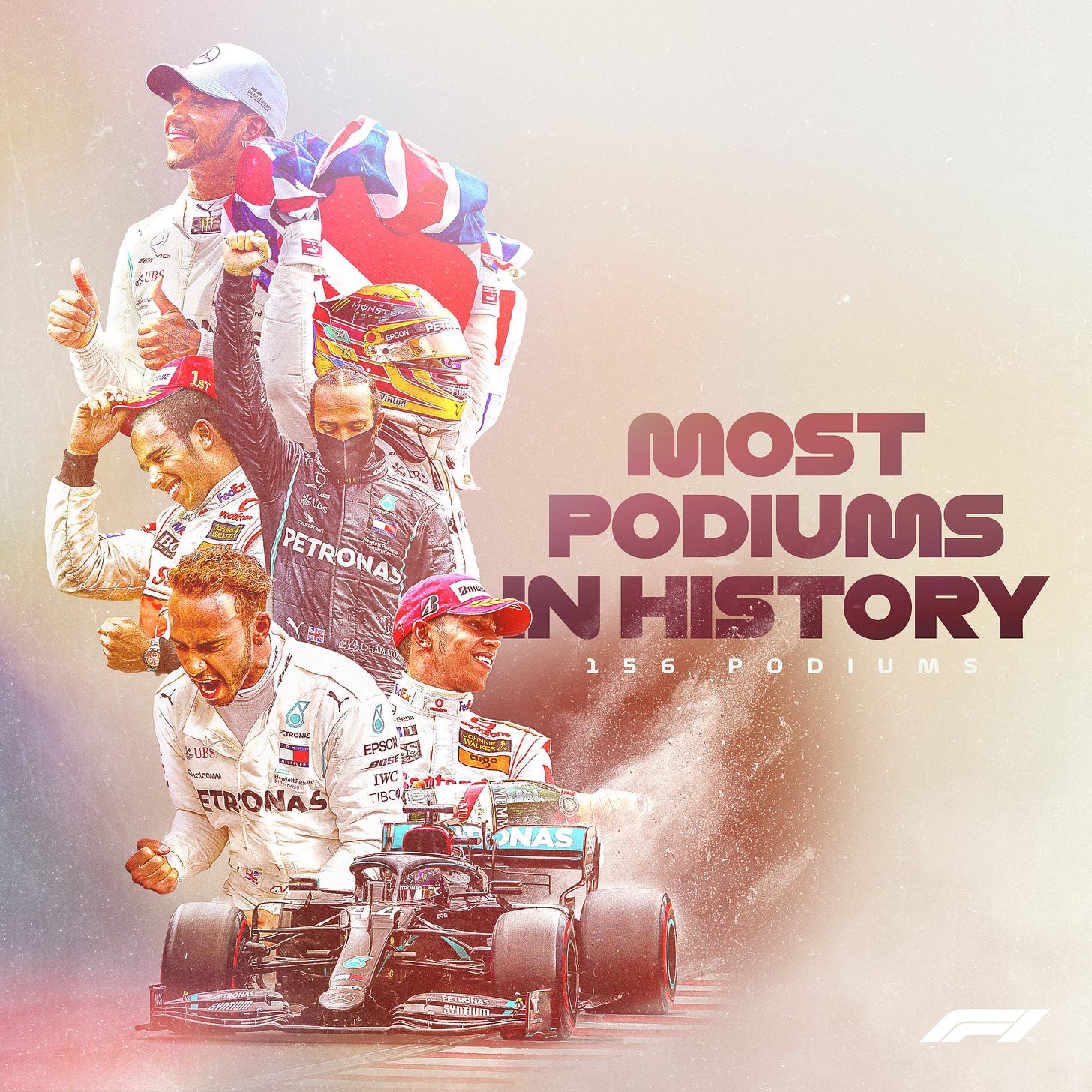 74: Barcelona's 8-2 thrashing at the hands of Bayern Munich in the Champions League quarter-final was not the worst defeat in the club's history. Friday evening's match at Estadio da Luz was the first time in 74 years that the Barca had conceded eight goals in a game - when they were beaten 8-0 by Sevilla in the Copa del Rey in 1946. But the Bayern masterclass was short of the biggest loss ever suffered by Barcelona, with the Catalans twice losing 11-1 in the 1940's.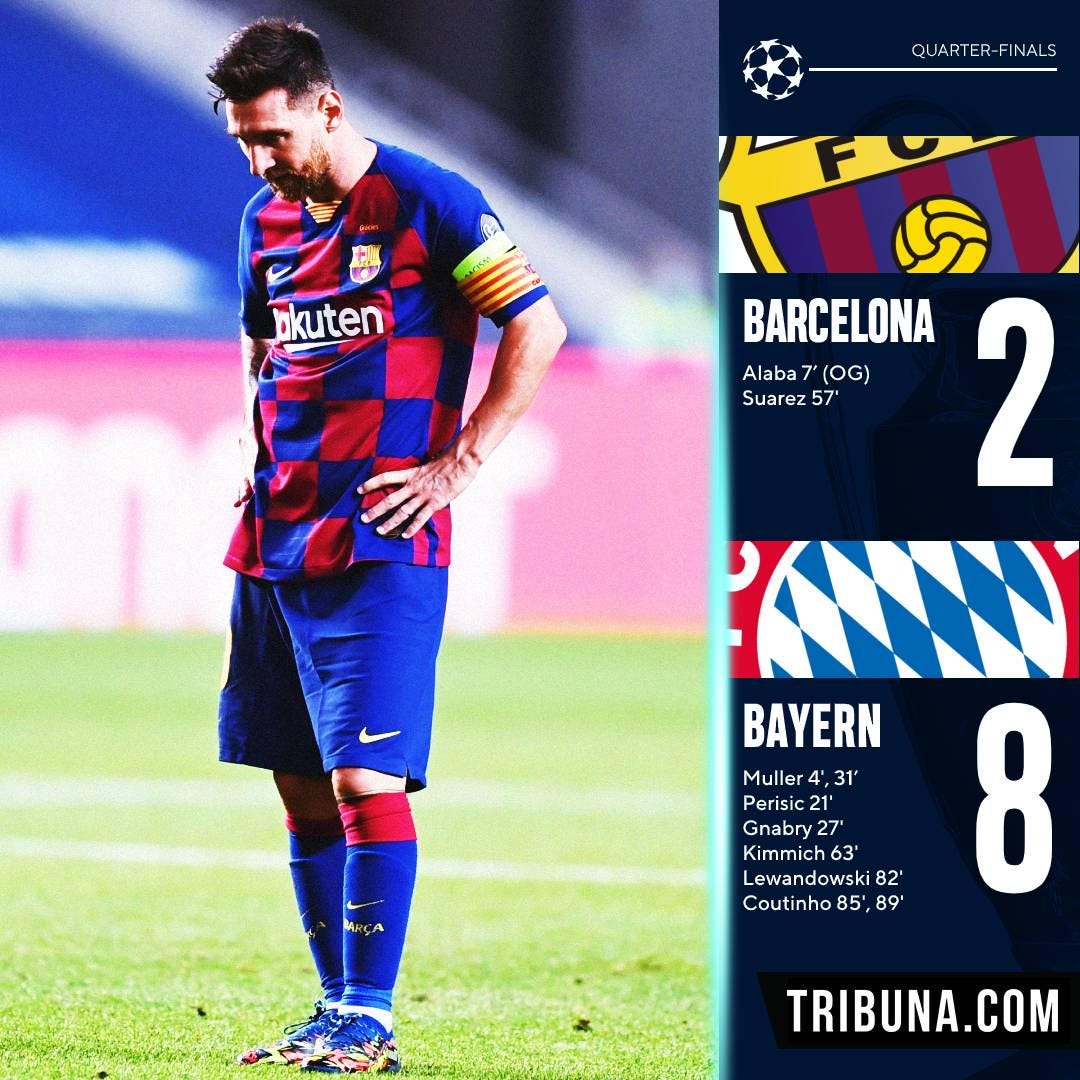 29: Major League Baseball has struggled with COVID-19 outbreaks among its teams, with 29 games postponed thus far.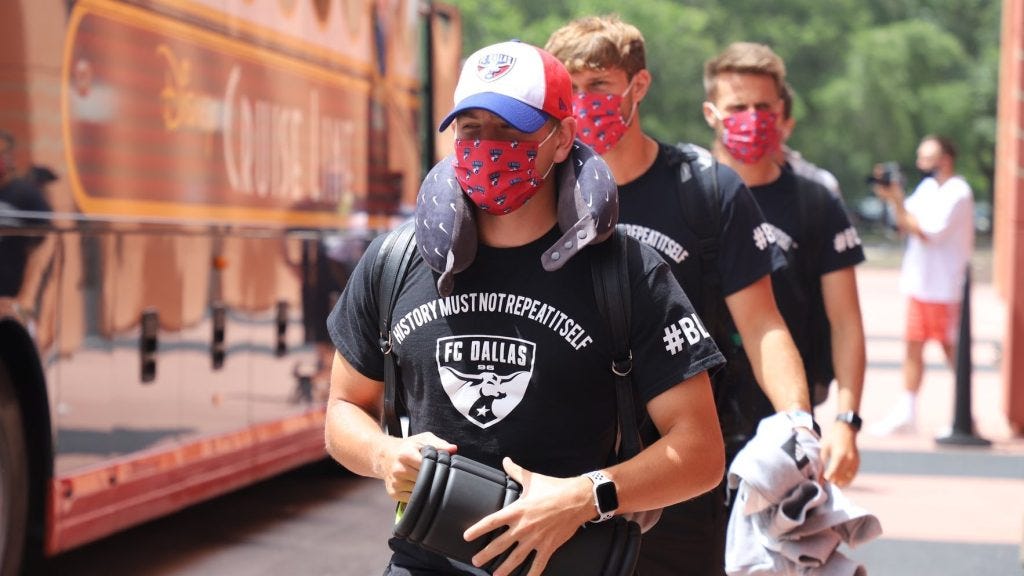 95%: 95% of Chinese Users surveyed would rather give up their iPhones than lose WeChat.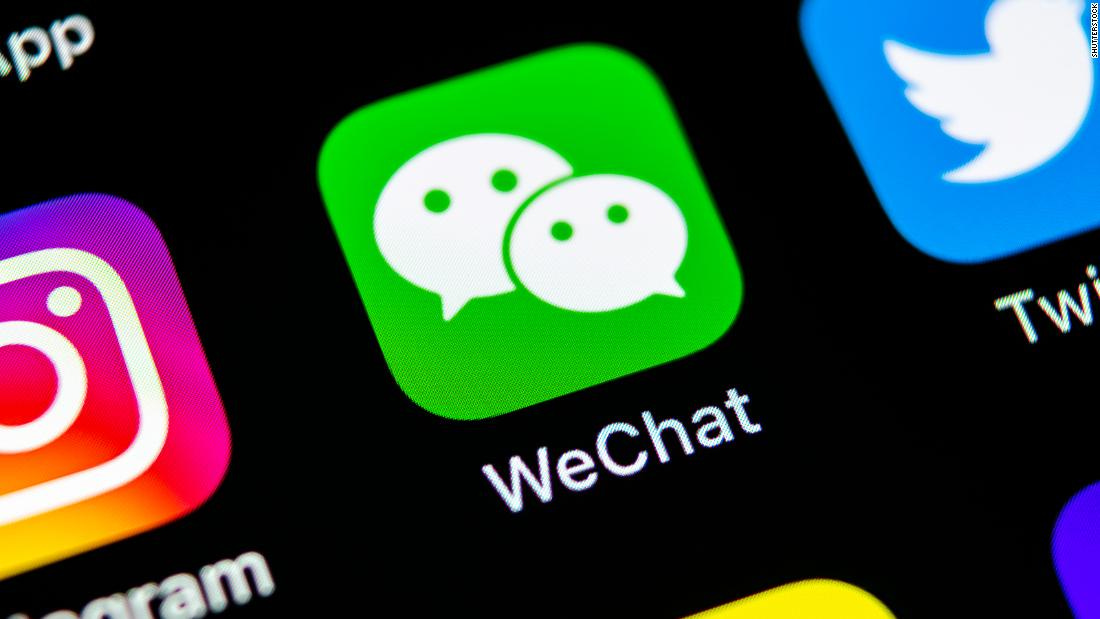 -95%: Liberty Media's quarterly earnings reports gave a peek at the massive loss the coronavirus pandemic dealt Major League Baseball teams. Liberty owns the Atlanta Braves and reported the team suffered a 95% year-over-year second quarter revenue loss. Between April and June, the Braves generated only $11 million, down from 2019's $208 million. There was a 97% drop in baseball revenue and a 40% drop in the team's Battery Atlanta development.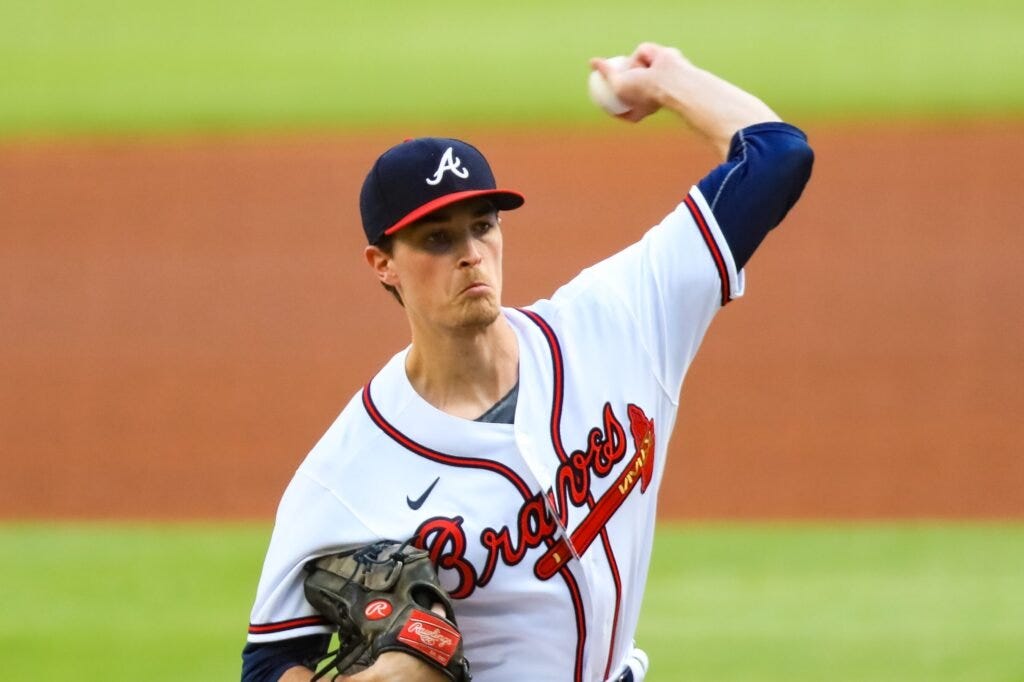 -30%: iPhone Shipments Could Decline Up to 30% If Apple is Forced to Remove WeChat From Worldwide App Store due to the size of the Chinese market
1: For the first time since 2004/05, the UEFA Champions League semifinals will not feature Cristiano Ronaldo or Lionel Messi.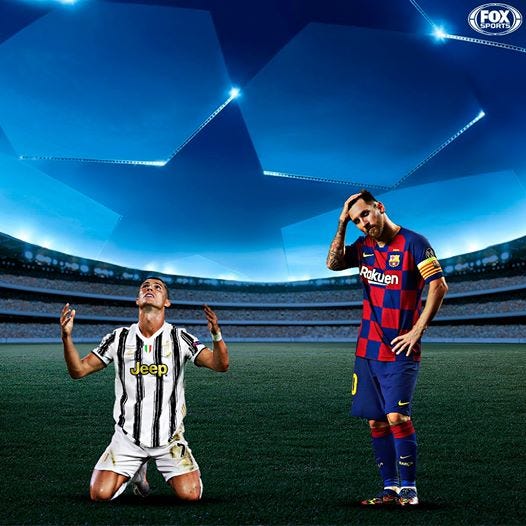 ---
📸 The Upside: Snapshots & video of The Week.
Not a farmer's league: Following Olympic Lyonnais's 3-1 win against Man City, Mbpappe tweeted "Farmers League". This is a direct response to some critics who believe that the Ligue 1 and Bundesliga are "farmers leagues". This year, for the first time in years, there are only Ligue 1/Bundesliga (PSG, OL, Bayern, Leipzig) soccer clubs left in the Champions league finals.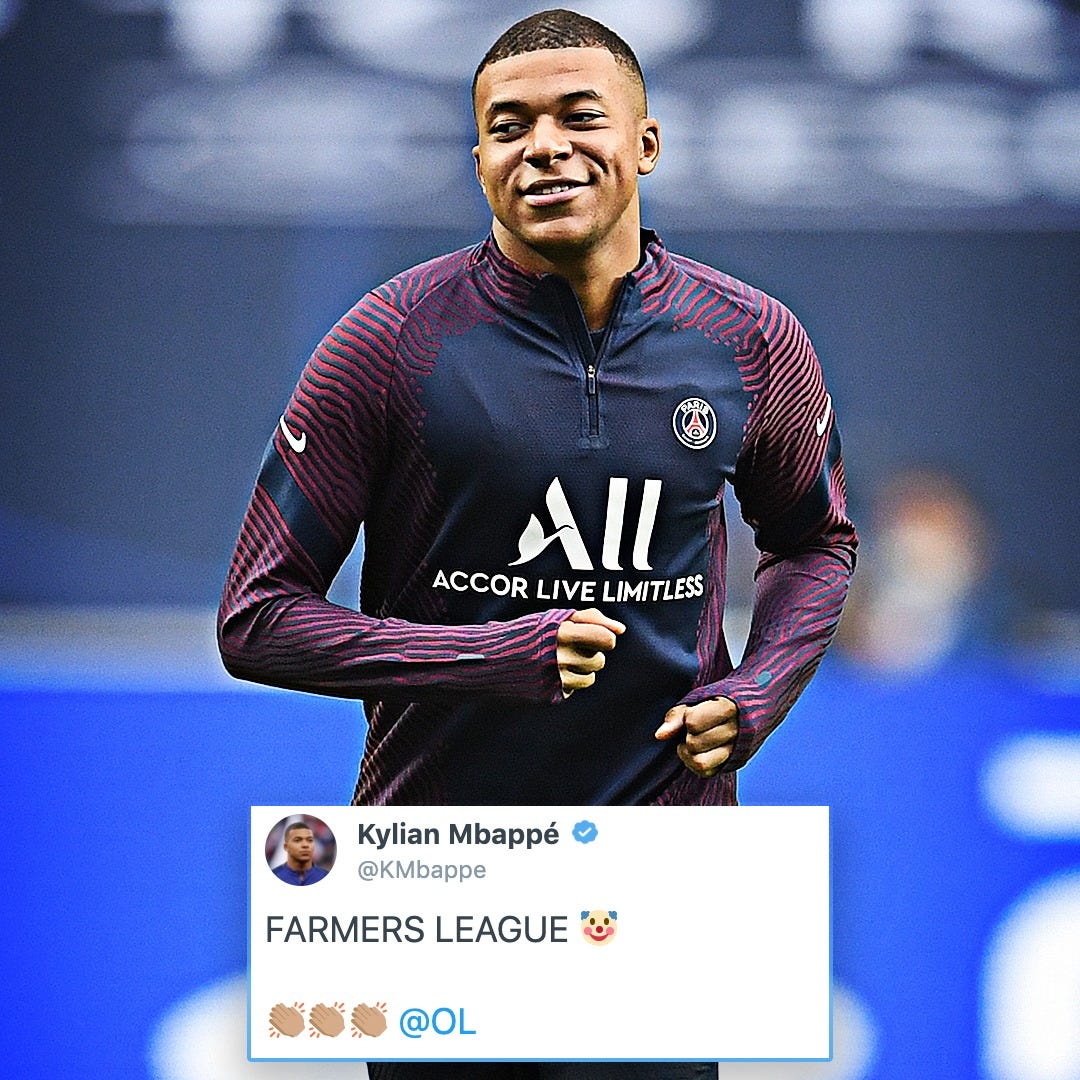 Bayern Munich's video tribute: This week Bayern Munich FC, now in the semi finals of the Champions League, published a new video about the club's legacy, and what makes Bayern Munich's a special club.
Steph following MJ's footsteps: Steph curry is set to build his own UA shoe line.