Discover more from The Upside Newsletter
Data, insights, and stories from the world of sports, business, and technology.
Over 6,000 subscribers
⌚ 🦠 Apple Watch 6, Sports on Hold due to COVID-19
Dear Friends and Members,
Last week, the Coronavirus continued to make headlines throughout the world. Major sports leagues (NBA, MLB, MLS, NHL, XFL, NCAA, Laliga, Premiere League, Calcio..), competitions and tournaments (Pac 12, Champions league..), are now being suspended or postponed for now. The NBA 2K also postponed its season opener, and Riot Games, the developer of League of Legends, also suspended the Mid-Season Invitational until the summer amid Coronavirus concerns. The UEFA is now considering postponing the 2020 European soccer championship to 2021, and the 2020 Tokyo Olympics are now under threats to be postponed for 2022. 
In the world of VR, Chinese cops use AR helmets with thermal capabilities for COVID-19 & temperature screening. In the world of wearables, some reports are already leaking the specs of the Apple Watch 6, and Google officially announced, in association with Adidas, its smart insoles. Tag Heuer and Montblanc also unveiled their latest smartwatches. 
This week, we also published our latest Analysis: COVID-19: How Tech Can Help Save The Game (VR training, MR/AR, Holographic press conferences..), so be sure to sign up for our premium subscription by clicking the "subscribe now" button below.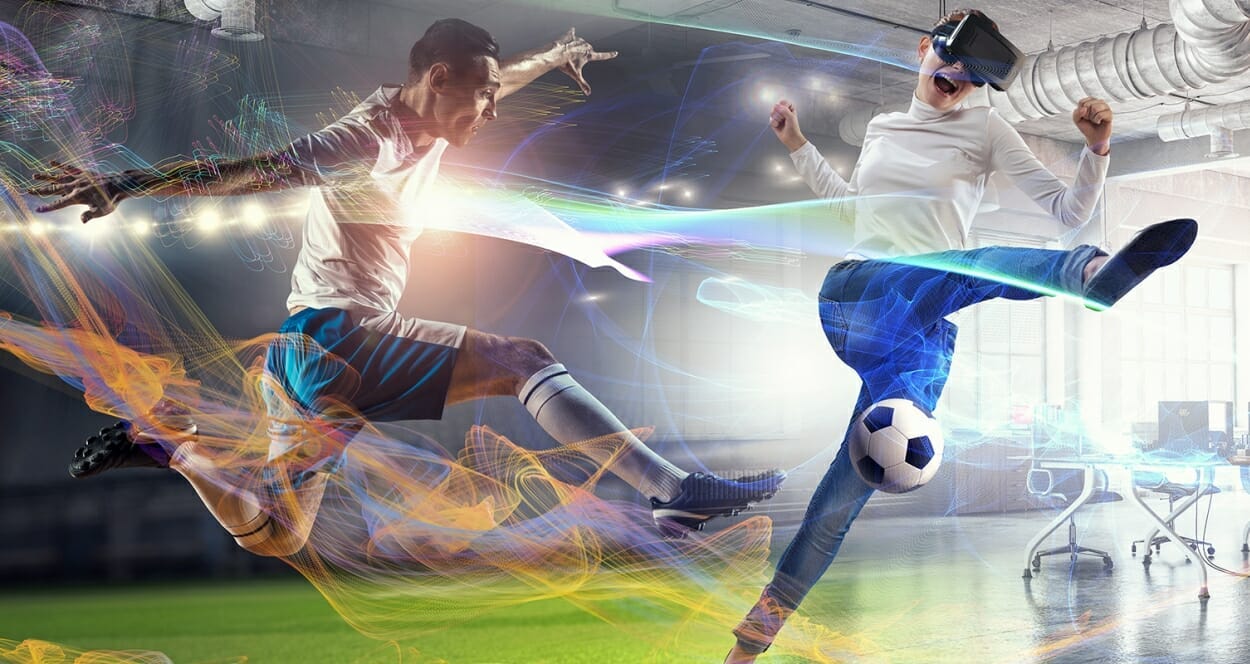 Looking for access all of our previously published analysis, insights, data, podcast interviews, and more? Subscribe now to unlock access!
Next week we will publish our latest weekly newsletter. As a reminder, in 1Q20, we plan to introduce a new major initiative that will better bring our sports tech community of thousands of sports tech execs (Pro teams, leagues, sports startups, VCs/investors, brands, etc.) together, so stay tuned!
If you have any questions about The Upside, need help with business development or fund raising, want to join our community of thousands of sports and tech execs (pro teams, leagues, athletes, investors..), or want to have access to our premium content, please check out Sports Tech Advisors and contact us at info@sportstechadvisors.co
📰 Top Stories We're Reading This Week 
🥽 Chinese Cops Uses AR helmets with Thermal capabilities for COVID-19 & temperature screening 
⌚ The motherlode of Apple Watch Series 6 rumours land 
👟  Google Jacquard is back for epic Adidas soccer insoles collaboration
⌚ Tag Heuer Connected 3rd-gen smartwatch adds heart rate tracking for a sporty upgrade
⌚ Montblanc Summit 2 Plus is an expensive 4G eSIM update
🎮  NBA 2K League 2020 Season Opener Postponed
💸 Latest Investment Trends
📊 Tech Stats of the Week
📸 Snapshots of the Week
Let's jump right into the insights and upside for all of these top stories
---
🎮 AR/VR/Video/Digital Sports News
🥽 Chinese Cops Uses AR helmets with Thermal capabilities for COVID-19 & temperature screening | Via: Line Today
Police and epidemic control units in China can now screen out potential coronavirus carriers with the help of futuristic-looking smart helmets. Shenzhen-based Kuang-Chi Technology introduced police smart helmets that can quickly measure body temperature in crowds. The infrared cameras attached to the N901 helmets enable wearers to measure temperature from up to five meters away. They can scan QR codes and have facial recognition, according to the company. In addition to including AR glasses, the helmets are also equipped with Wi-Fi, Bluetooth and 5G connectivity, the company said when it introduced the product last November. The helmets are already being used in Shanghai and some other Chinese cities. The company says its helmets are light, too, thanks to its specially engineered metamaterials that it's been developing with the Chinese Ministry of Science and Technology.
Other Chinese tech companies have also been developing solutions for smart temperature screening, albeit with less Robocop-like designs. National AI champions Megvii and Baidu both rolled out fever detection systems that are already in use in Beijing's subway system. And DJI recently improved the accuracy of its thermal-imaging drones when measuring temperature just by adding a simple cotton swab.
⬆️ The Upside:  We believe this is a great use case for AR glasses. The coronavirus has become a real global epidemic and these types of AR solution with built in temperature tracking capabilities, can become very valuable for authorities to help mitigate the propagation of COVID-19. However, there are some issues: (1) This type of technology would probably not fly in Europe or the US where privacy is important for citizens. (2) By the time authorities detect that an individual has high temperature, it would probably be too late as many other individuals might have been contaminated by such individual. The COVID-19 patients also typically do not show signs of sickness and high temperature for many days prior to being diagnosed. You can check out our recent analysis on the impact of the Coronavirus on the world of elite sports. 
---
🚑 Wearables, Health, Nutrition News
⌚ The motherlode of Apple Watch Series 6 rumours land | Via: Wareable
Apple Watch Series 6 rumors are landing left, right and centre – and if this avalanche of features actually happens it would be the best smartwatch of all time. The main source of the leaks – spotted by 9to5Mac – is code for iOS14, which is hinting at some of the biggest features we've been craving on the Apple Watch.
First up is Apple catching up with Fitbit and Garmin with pulse oxygen detection – which can be an early warning sign of sleep apnea. Apple has been creating a serious health component for the Apple Watch, so this is one area it's lagging. However, we can't see Apple settling for the compromises around alerting users and labelling blood oxygen readings that Fitbit has made without FDA approval. It's careful not to use the words "sleep apnea" and won't serve any warnings for high levels of blood oxygen variation. We'd assume that Apple would go for FDA certification, and that could take a long time. But there's more. Pulse ox tracking is best done at night, and that means that sleep tracking could be on the way for the Apple Watch for the first time. Sleep durations, for example, might not include the sleep stages we've become accustomed too. Sleep tracking has been a major omission from Apple Watch Series 5, despite plenty of third party apps doing the job on watchOS. Finally, there's also word that watchOS 7 and the new Apple Watch could have a kids mode. This would enable a phone to pair to multiple Apple Watch devices, which in turn can be limited to offer select calling to trusted contacts, and even schedule Schooltime when features could be limited. We're expecting a new Apple Watch to be announced in September 2020, so watch this space for updates. In the mean time, check out our list of upcoming smartwatches.
⬆️ The Upside: We expect Apple to add incremental features to the Apple Watch 6. But do not expect Apple to add many new features right away. This is not Apple's strategy. Apple tends to add a small number of features over time in the hope that Apple Watch users will continue to upgrade to the latest version of the watch overtime. Now we think that Apple needs to add new features such as hydration/electrolyte measurement, sleep tracking, Blood pressure (via Valencell) monitoring to its watch. The recent patent filed by Apple that shows a concept allowing a future version of the Apple Watch to add new sensors with a modular and upgradable approach would be a key part of it.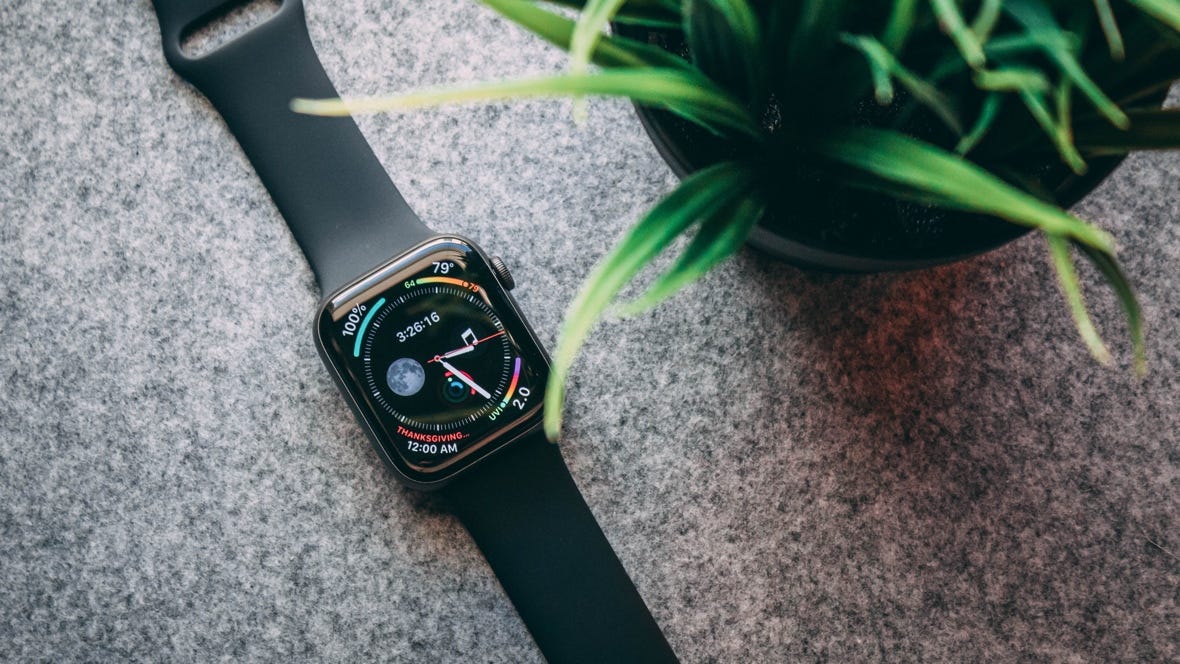 Picture: Apple
👟  Google Jacquard is back for epic Adidas soccer insoles collaboration | Via: Wareable
Adidas, Google and EA have teamed up for the latest installment of Project Jacquard – the Adidas GMR – a pair of connected soccer boot insoles. The Adidas GMR insoles will measure your performance on the pitch offering feedback on ground covered, as well as kicks and ball control metrics. But that's not the full story. The stats will be used within the FIFA Mobile game for player rewards. Adidas states: "The Adidas GMR creates a brand-new category of football innovation that enables players to impact virtual perform." What that means in non-PR speak, we think, is that how you perform on a real soccer pitch will have implications on how you can spend points within EA's mobile version of the popular FIFA franchise; such as completing unique challenges and hitting milestones to improve their in-game teams and getting rewards and ranking in global leaderboards. For the uninitiated that are wondering what on earth Google Jacquard is – it's a smart clothing project from Google's ATAP (Google Advanced Technology and Projects) division. It's seen two product launches so far: a denim cycling jacket made by Levis with touch sensitive controls in the sleeves. This was followed by an Yves Saint Laurent bag that followed in 2018 with touch controls in the straps.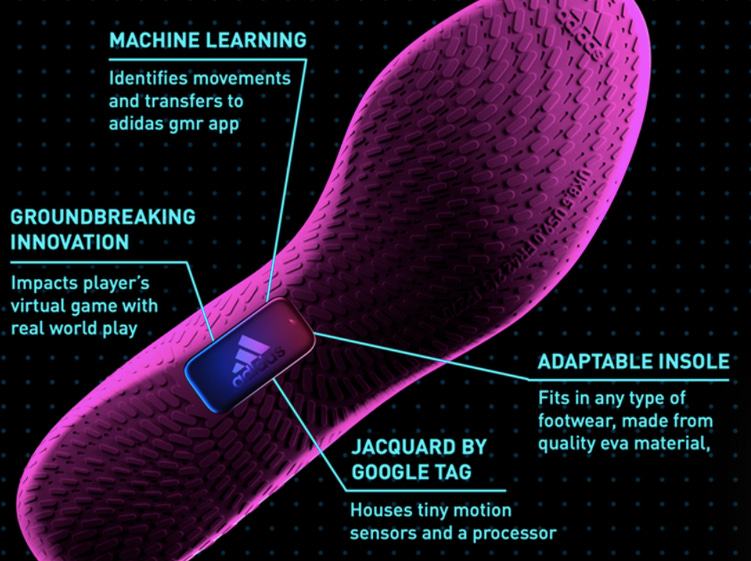 Picture: Adidas, google. 
The feature set here is completely different to previous Jacquard outings, which saw touch controls woven to fabric. For £29.95, you'll get a pair of the smart insoles; one active one for your dominant foot (where the sensor slips in) and a dummy one for the other. The battery is said to be good for a couple of matches before you'll need to charge using Micro USB. It's on sale now, directly through Adidas. You'll have to download the Adidas GMR app first and sync it up with your EA account to start earning the FIFA rewards.

⬆️ The Upside: As we said last week, we believe that this is a great move by both Google and adidas. This will help Google's sensor based Project Jacquard to get a broader adoption among consumers. Google initially teamed up with Levi's to create a smart jacket. We expect Google to team up with other major sports apparel companies (e.g. Under Armour, Pumas) to launch consumer products (smart t-shirts, jackets..shoes). Google's B2B approach is the right approach, but from a sensing capabilities standpoint, Google's smart insole does not seem to be as sophisticated as technologies from companies like Plantiga, Sensoria, NURVV, and others (Nike, Xiaomi..). One of the big key selling point and differentiator is the "gamification" feature tied to EA/FIFA game. To learn more about the smart insole and shoe market, you can check out our smart footwear analysis. 
Picture: Adidas, Google's Project Jacquard
⌚ Tag Heuer Connected 3rd-gen smartwatch adds heart rate tracking for a sporty upgrade | Via: Wareable
Tag Heuer has taken the covers off of its latest Wear OS smartwatch - the 3rd-generation Tag Heuer Connected. On sale from 13 March, with a price-tag starting at $1,800, the 2020 Tag Heuer Connected is the first smartwatch from the Swiss watchmaking giant to add heart rate monitoring to the mix, making it a much more attractive prospect for people looking for a high-end sports watch. That heart rate tracker on the back works alongside some new sporty software on the front - the new smartwatch comes with a dedicated new Tag Heuer Sports app, which provides tracking for golf, running, cycling, walking, fitness and other sessions.
You'll be able to track your activities with key metrics such as speed, pace, distance, heart rate and splits displayed in real time in the Sports app and also as an overview in sports tile widgets. You can then take that data and sync it across popular fitness platforms such as Apple Health or Strava. If you're keeping count, Tag Heuer launched its first Connected smartwatch in 2015, which was followed by the Connected Modular 45 in 2017. In 2018, Tag launched the Connected Modular 41, which took the features of the 45 and put them inside of a smaller body. In 2019, the Tag Heuer Connected Modular 45 Golf Edition went live and the newest member of the family clearly builds on that sports-based platform. Tag is promising 20 hours of standard usage, or 4 hours of GPS-based sports tracking. In terms of physical customisation there's an interchangeable bracelet system, with a choice of durable rubber straps available in a classic black scale pattern with red stitching, bolder perforated red, orange or khaki. There are also core steel and black options. As mentioned, the Tag Heuer Connected 2020 model goes on sale on 13 March. 
⬆️ The Upside: We believe this is a good move by Tag. This will likely appeal to sports enthusiasts and weekend warriors, coaches, and trainers. That being said, the Tag watch is expensive ($1.8K), not very sophisticated from a biosensing capability standpoint. What Tag needs to do moving forward is to focus on adding new capabilities (Hydration/electrolyte, HRV, BP sensing capabilities..) and team up with companies such as Valencell, LifeQ, Sensirion to enable this.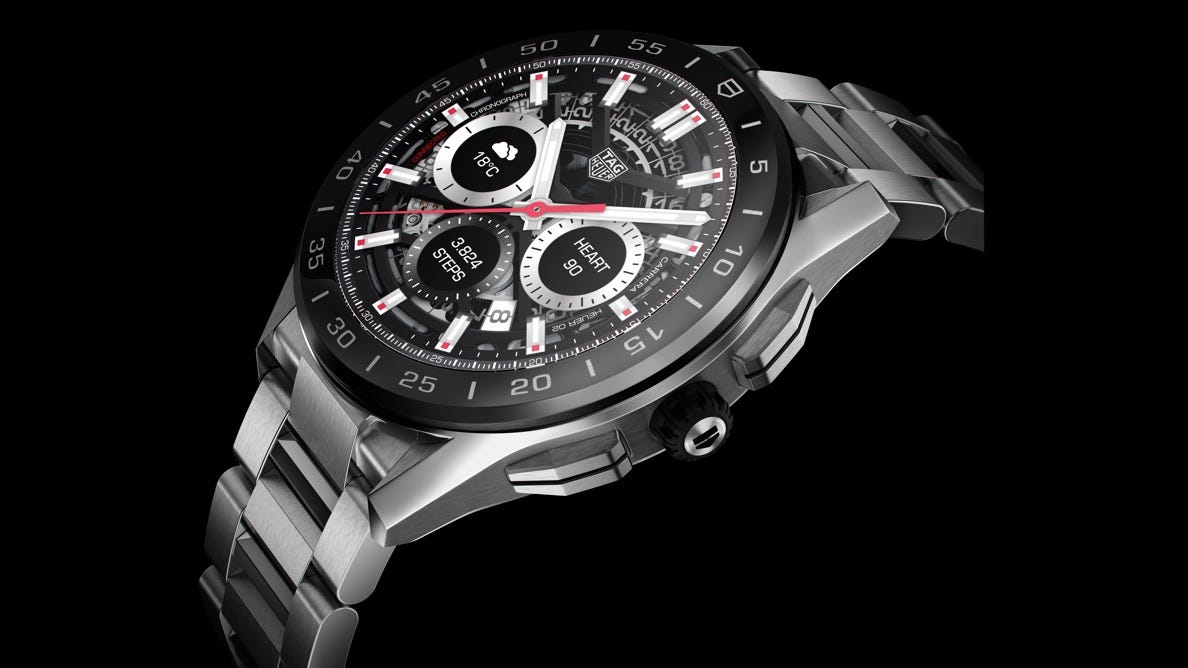 Picture: Tag Heuer
⌚ Montblanc Summit 2 Plus is an expensive 4G eSIM update | Via: Wareable
Let's get the obvious thing out of the way first - we've no idea why this new Wear OS smartwatch is called the Montblanc Summit 2 Plus and not just the Summit 3. If it was just a 4G update, we'd get it, but it isn't and we don't. That's not to say that the strangely priced ($1,170!) Summit 2 Plus isn't similar looking to its non-Plus 2018 brethren but it's definitely different enough to warrant a new series. For one, the case has been bumped up from 42mm to 43.5mm, which takes it out of the 'unisex' band the non-Plus 2 managed to just about squeeze into. The AMOLED display is also a bit bigger; 1.28-inch as opposed to 1.19-inch. There is a gold and pink version amongst the four different new designs on offer (black diamond-like carbon steel, stainless steel and bronze steel and green, as well) so it's clear the Swiss company doesn't want to count female wrists out of its target audience completely though. The big update though is with regards to the connectivity - the latest Montblanc smartwatch takes advantage of the Qualcomm Snapdragon Wear 3100's LTE capabilities to offer a eSIM option to wearers, which will be offered in partnership with Verizon in the US and Vodafone in the UK. Like the TicWatch Pro 4G, LTE support means you'll be able to hook up the Summit Plus with an eSIM that matches your phone's number, and you'll be able to use mobile data as well as answering calls on the move and away from you.
The Montblanc Summit 2 Plus will go on sale in April - so far only US pricing has been announced ($1,170). Watch this space for updates. In the meantime, check out our list of upcoming smartwatches.
⬆️ The Upside: We think that the Montblanc Summit 2 Plus is a good addition to its lineup of smart watches. From a design standpoint the watch has an elegant design. but from a biosensing functionalities standpoint, the watch is fairly limited, and expensive. Adding 4G will also likely impact the battery life. Net net we don't expect Montblanc to sell a large number of units and impact its top line in a big way.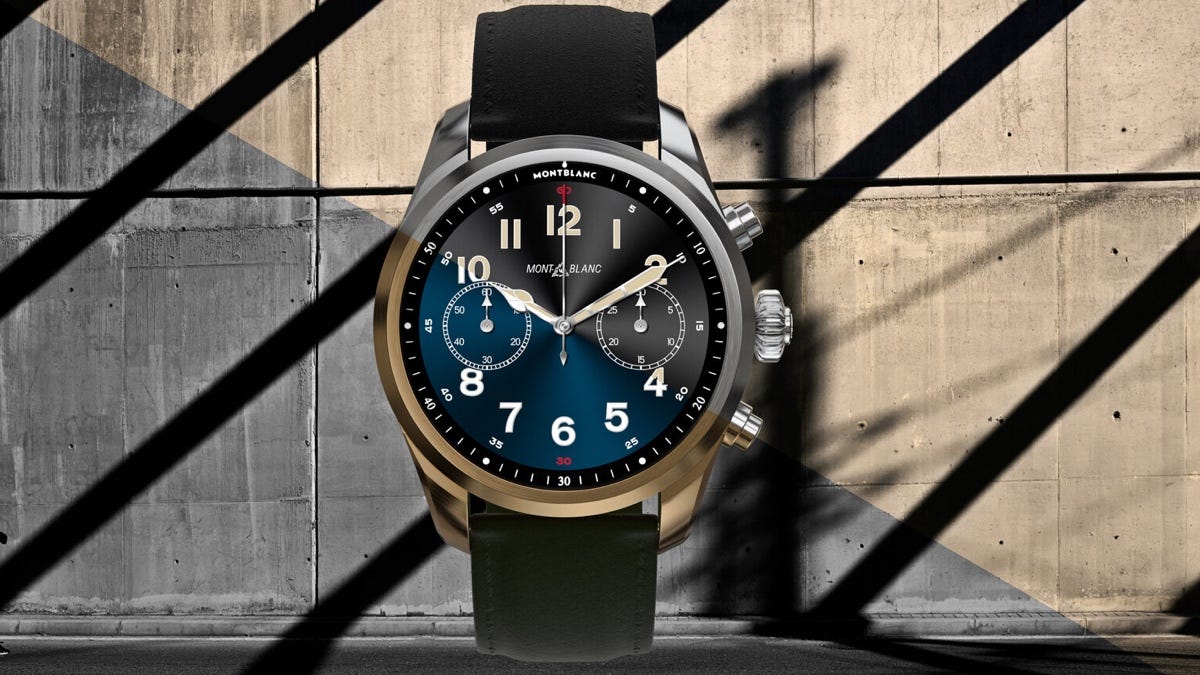 ---
🎮 Esports & Crypto-Currency News
🎮  NBA 2K League 2020 Season Opener Postponed  | Via: Bol News
Just a day after two NBA players tested positive for COVID-19 and the league announced it would suspend activities for at least thirty days, its esports arm followed suit. The NBA 2K League will postpone the start of its season, which planned for March 24th. Of course, unlike the real game, esports can be played online. The league said in a statement that in the coming weeks it will hold preseason competitions remotely.
According to NBA 2K League Managing Director, "We will continue to evaluate the situation and do everything possible to bring the excitement of the NBA 2K League to our fans through remote preseason exhibitions and other content. We look forward to share additional information about these exhibitions and the start of the 2020 season."
Of the major US sports, the NBA is the one with the most visible link to esports. Also, 2K League franchises tied to traditional basketball teams. As we all continue to deal with the effects of this outbreak, other esports like Overwatch League and Call of Duty have also suspended activities. For the NBA, if its games don't come back, remote competition could be another way to keep fans engaged. This league joins a growing list of esports competitions and gaming events that have been postponed. That list includes Overwatch League, Call of Duty League, League of Legends European Championship, Flashpoint 1, China's League of Legends Pro League. Moreover, E3 2020, SXSW 2020, the Game Developers Conference and TwitchCon Amsterdam leagues and events faces suspension. Some teams are going to use the game just that way. The Phoenix Suns tweeted that despite the season's suspension, they plan to play season games on NBA 2K20. They will stream via Twitch, starting with a match tomorrow vs. the Dallas Mavericks.
⬆️ The Upside: We think this is a good move by the NBA 2K. Of note, esports organizations (NBA 2K, eMLS..) are uniquely positioned to keep engaging esports fans during this difficult time. They should look to leverage online platform and emerging technologies (e.g. Live CGI, AR, VR, holograms..) to keep fans engaged and bring sponsors as part of the esports streaming experience.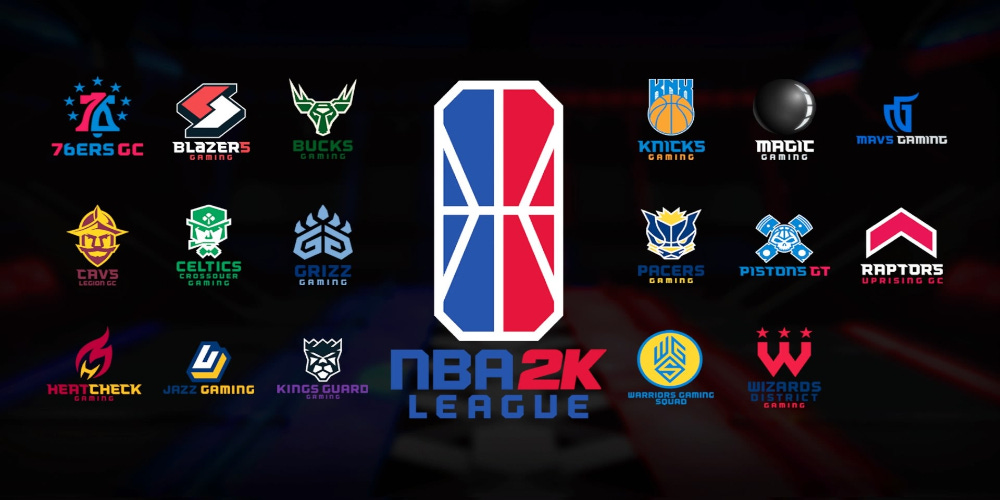 Picture: NBA 2K
---
💸 Sports Investment (Fund raising, M&As) Trends — March 2020
---
📊 Key Tech Sports Stats of The Week
$10B: According to a Bloomberg report, Magic Leap, an early pioneer of AR headsets, is allegedly considering a sale for $10B after having held talks with several potential buyers. To be confirmed.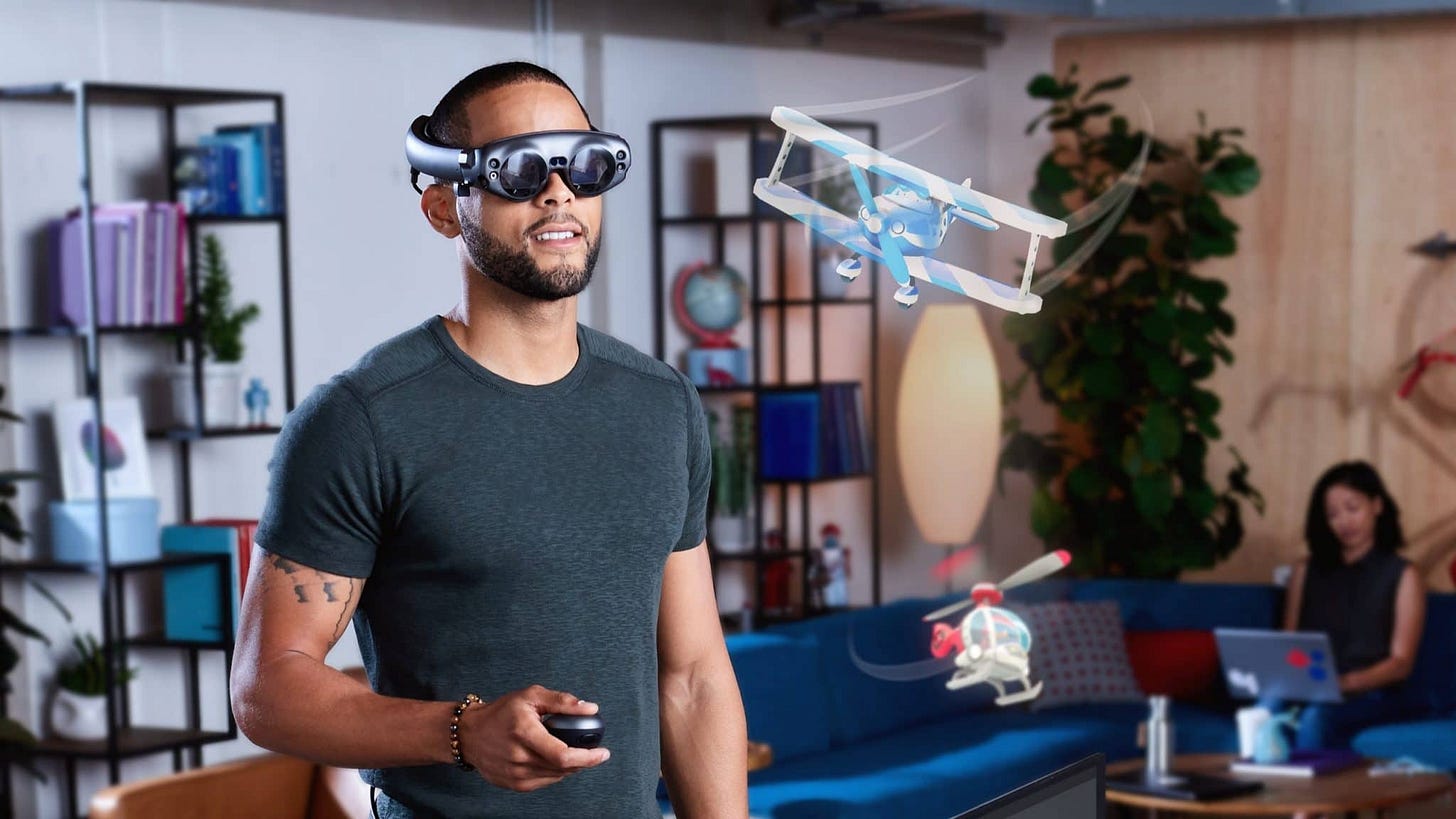 $8.5B: The estimated amount of money bet on March Madness last year, according to the American Gaming Association. This year marks the first where NCAA tournament games will be held in states with legal sports betting markets. With now the March Madness being officially cancelled, the sport betting market will be impacted.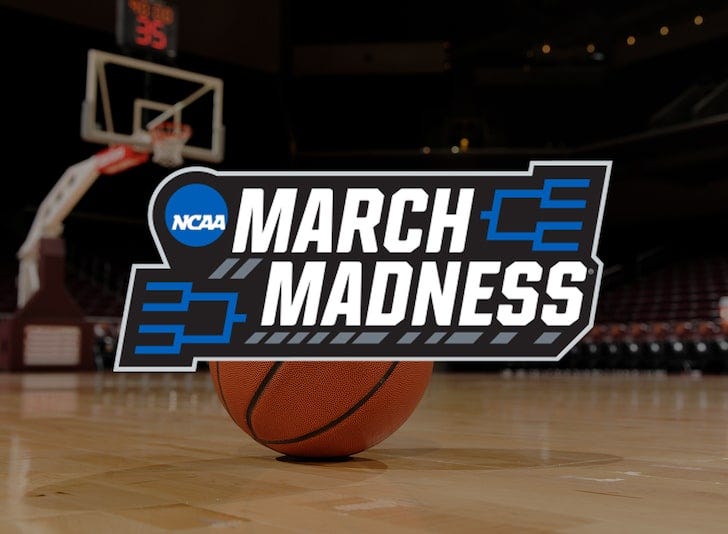 $8B: US Government has allocated $8B to stimulate economy as businesses, workers suffer from COVID-19 impacts.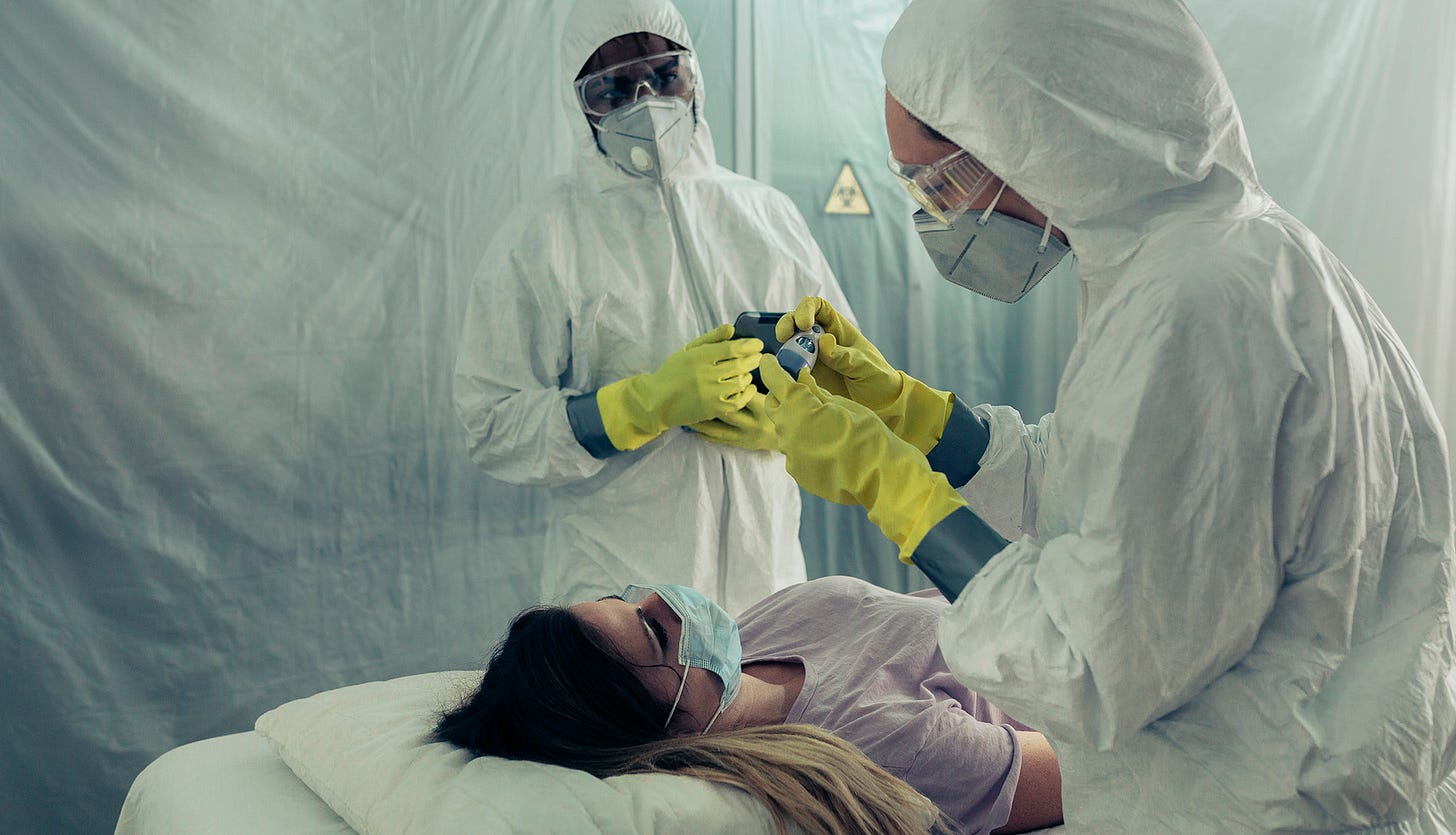 $1.4B: Adidas said that it expected its first-quarter sales to drop by up to $1.14B in greater China and operating profit to decline by between $400M and $500M due to the coronavirus. China represents roughly 20% of Adidas' business, while the country is also one of the biggest producers of its products.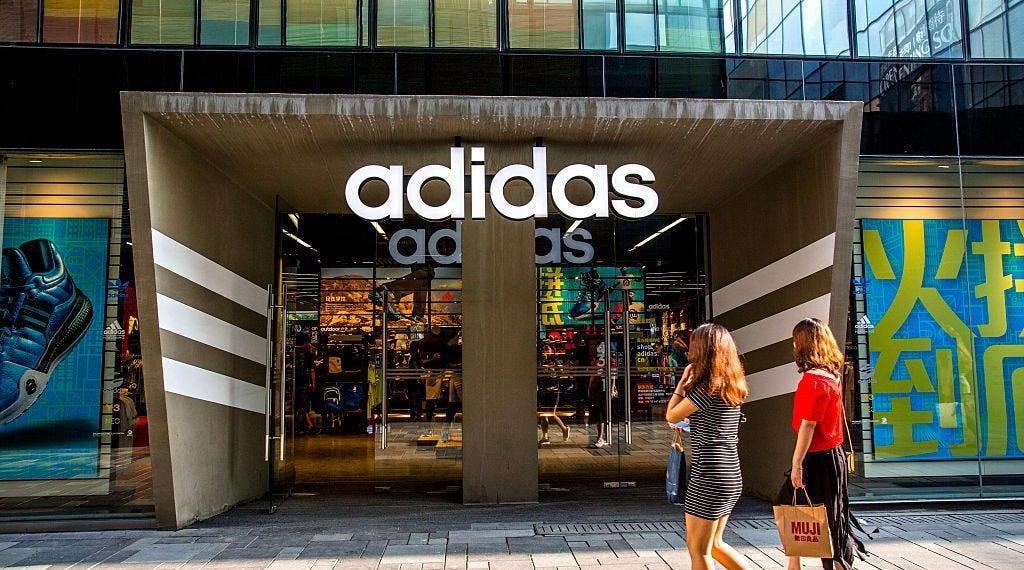 Picture: adidas
118.9M: The worldwide market for wearable devices grew 82.3% in the fourth quarter of 2019 (4Q19), reaching a new high of 118.9 million devices shipped according to new data from the International Data Corporation (IDC) Worldwide Quarterly Wearable Device Tracker. The stunning growth was largely due to the proliferation of hearables, which captured 55.3% of the entire market.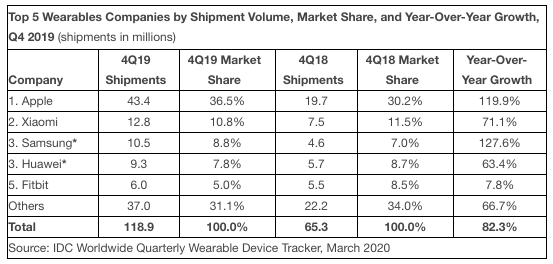 $100K: NBA player (Cavs) Kevin Love pledges $100K for arena workers' lost income, challenges other players to do same. Other NBA players and teams (Bucks/NBA, Dallas Mavericks/NBA) have already committed to donate for arena workers.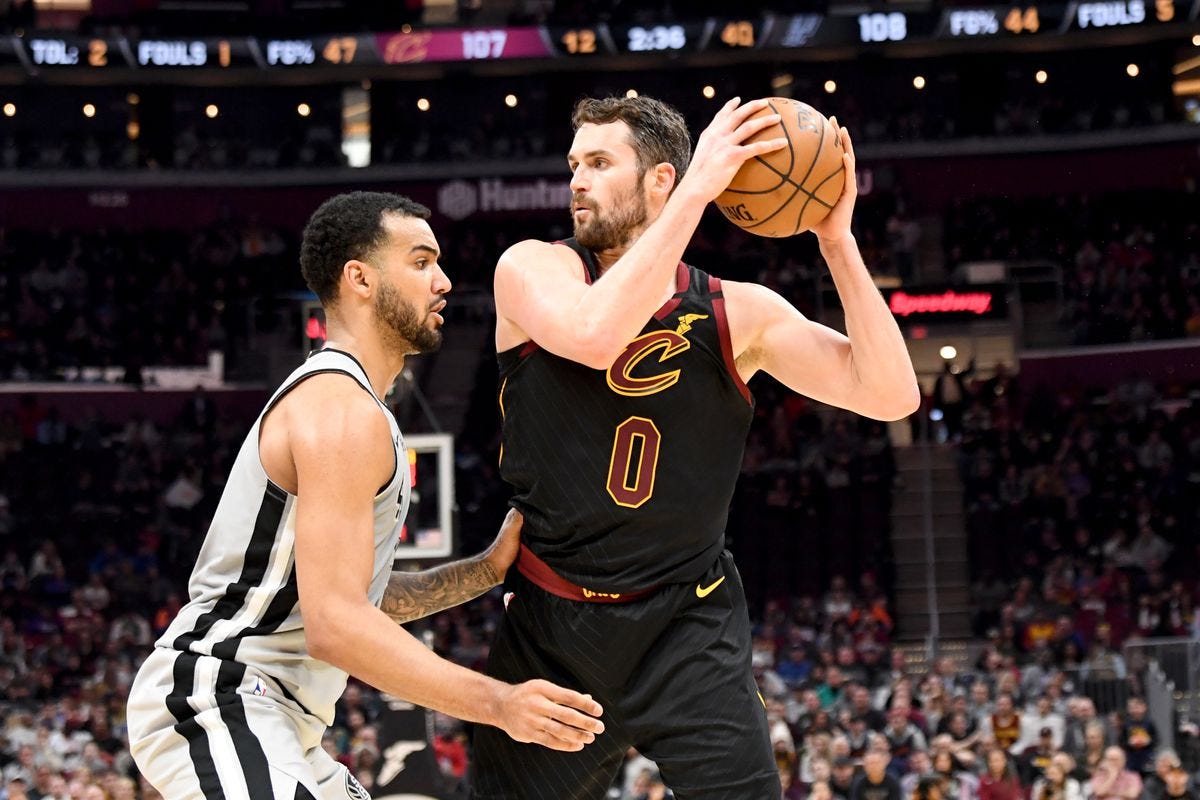 12: More than two dozen people have been charged in a widespread drug case that claims conspirators worked to drug horses to make them faster, according to the Associated Press. The case affected races in Florida, Kentucky, New Jersey, New York, Ohio, and the United Arab Emirates. This major drug case is sending shockwaves through the $100B international horse racing industry.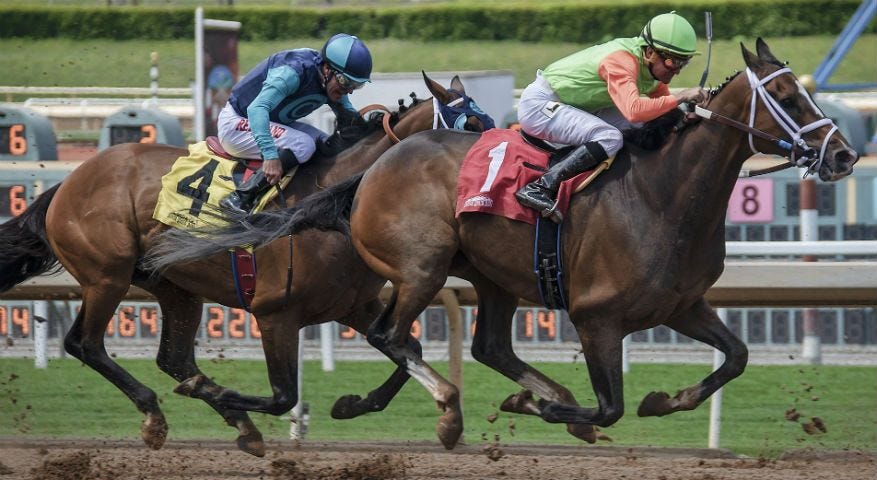 1%: Under the force majeur clause in the NBA CBA, each player on an NBA roster could forfeit about 1% of his pay per game canceled, according to Bloomberg. The formula takes into account preseason, regular season, and potential postseason play.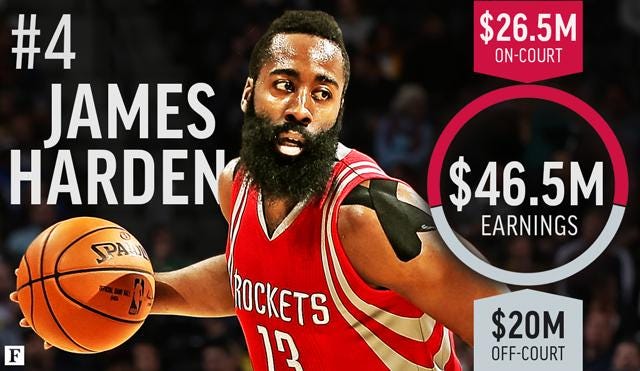 ---
📸 The Upside: Snapshots & video of The Week.
Soccer leagues - Recap: With many soccer leagues (MLS, Premiere League, Ligue 1, Laliga, Serie A..) being suspended throughout the world, here is a nice recap summarizing when the various leagues are supposed to start again.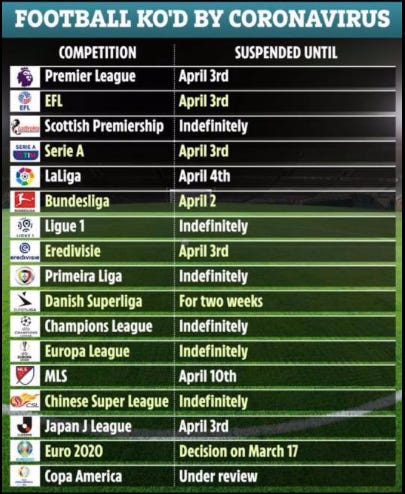 French NBA player Rudy Gobert tests positive to COVID-19 after joking and touching mics during press conference. NBA player tests positive for coronavirus just days after joking about making others sick by touching a bunch of microphones during a press conference.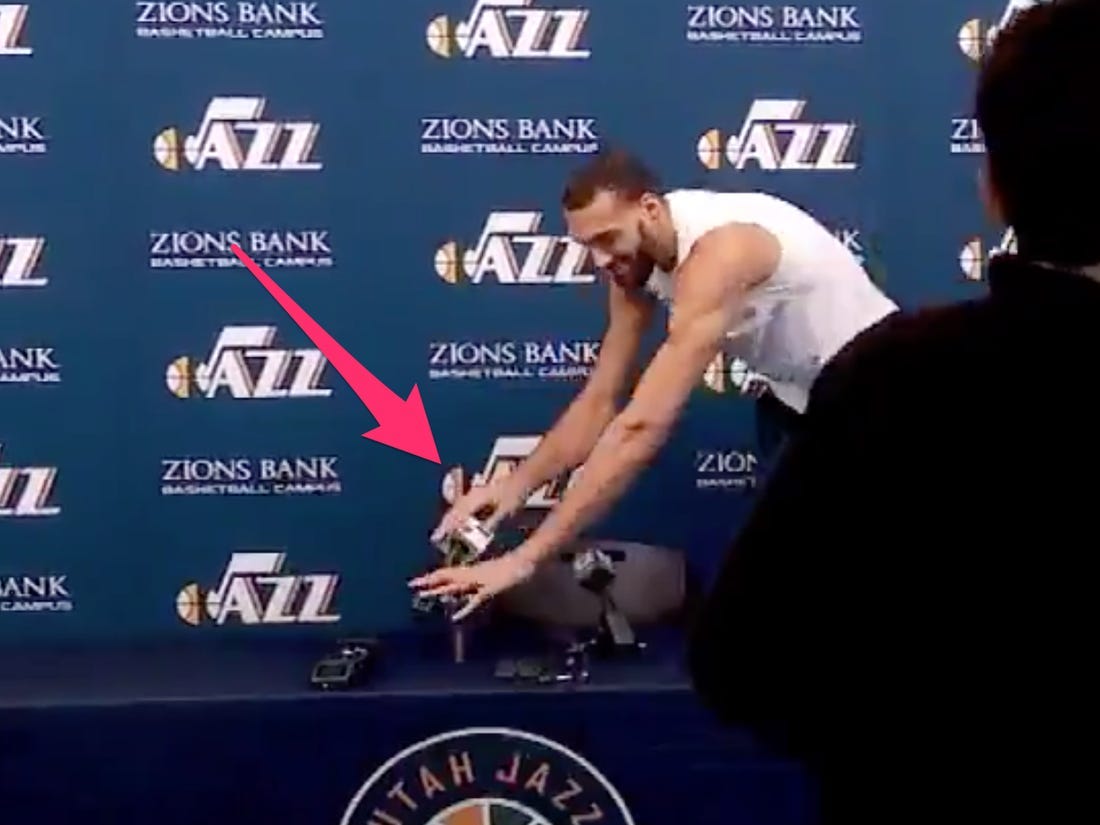 Picture: NBA
Cristiano Ronaldo in Quarantine. Ronaldo is in quarantine back home in Madeira following Juventus team-mate Daniele Rugani's positive test for coronavirus.