Discover more from The Upside Newsletter
Data, insights, and stories from the world of sports, business, and technology.
Over 6,000 subscribers
🧠 CES 2020 recap: Mind controlled AR/VR, smart shoes..BP monitoring.
Dear Friends and Members,
We just published our latest Analysis: Athlete billionaires club, so be sure to sign up for our premium subscription by clicking the "subscribe now" button below.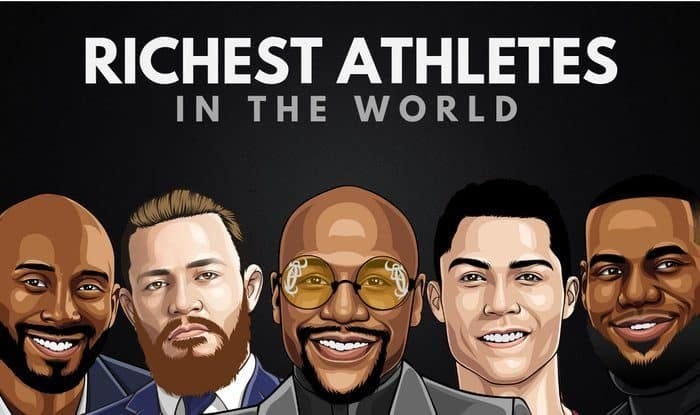 Looking for access all of our previously published analysis, insights, data, podcast interviews, and more? Subscribe now to unlock access!
This week was a busy week with a lot of new products (AR/VR, Wearables, robots, etc..) announced at the Consumer Electronics Show (CES) in Las Vegas.
Next week we will publish our latest weekly newsletter. In 1Q20, we plan to introduce a new major initiative that will better bring our sports tech community of thousands of sports tech execs (Pro teams, leagues, sports startups, VCs/investors, brands, etc.) together, so stay tuned!
If you have any questions about The Upside, need help with business development or fund raising, want to join our community of thousands of sports and tech execs (pro teams, leagues, athletes, investors..), or want to have access to our premium content, please contact us at info@sportstechadvisors.co
📰 Top Stories We're Reading This Week 
👓 Samsung hints at AR ambitions, shows off prototype glasses
 🧠 NextMind Unveils $400 Brain-Computer Interface Developer Kit for AR/VR
👓 CES 2020: Nreal's mixed reality glasses win over skeptics
👓 CES 2020: Panasonic's VR glasses support HDR and look pretty steampunk
👂  Valencell Launches World's first Calibration-Free BP Sensor System
👟  Asics introduces running shoes at CES 2020
👟  Nurvv Run smart insole wants to prevent shin splints for good
🧪 Youcount launches devices measuring hydration, ketones, glucose, Ph
🎮  Former Eagles NFL player Jay Ajayi signed with the Union as pro esports player
💸 Latest Investment Trends
📊 Tech Stats of the Week
📸 Snapshots of the Week
Let's jump right into the insights and upside for all of these top stories
---
🎮 AR/VR/Video Sports News
👓 Samsung hints at AR ambitions, shows off prototype glasses | Via: TechCrunch
At CES 2020 in Las Vegas, Samsung showcased its latest AR glasses.The technology was more hinted at than outright explained. First it took part in the aforementioned GEMS workout, in which the wearer took out her pair of "Samsung AR glasses." That demo involved an AR assistant that was, admittedly fairly creepy.
The subject was dropped a bit, only to come back to it a little while later. First there was an uplifting video featuring Gear VR headsets repurposed to help vision impaired users see their loved ones (definite tear jerker material), followed by what appeared to be a different take on the AR glasses, complete with a camera in the middle of the frames.
⬆️ The Upside:  We believe that it was only a matter of time before Samsung showcased its AR glasses. In our view, Samsung is set to be one of the key players in the AR consumer glasses space. So far, companies like Microsoft, Magic Leap, Google, Vuzix, Nreal are leading the way there, but in the coming years Samsung, along with Apple, Facebook will play a key role bringing AR glasses to the masses. Of note, IDC expects 32M AR glasses to be shipped WW by 2023.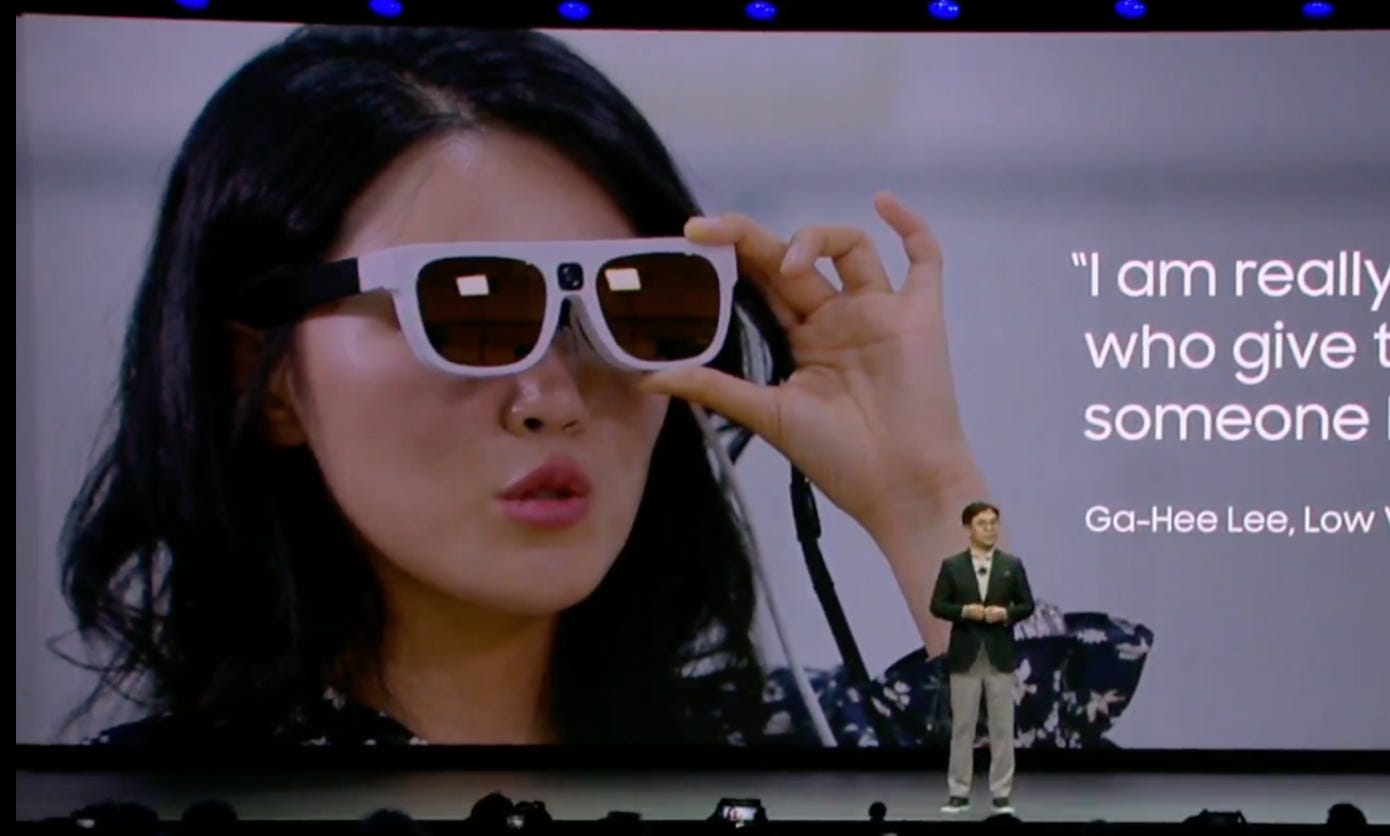 🧠  NextMind Unveils $400 Brain-Computer Interface Developer Kit for AR/VR | Via: Road To VR
NextMind, a Paris-based brain-computer interface (BCI) startup, debuted a $400 neural interface dev kit at CES this week, something the company intends to release to developers in the first half of 2020.
NextMind's device is a non-invasive electroencephalogram (EEG), which is a well established method of measuring the voltage fluctuations of neurons from outside the skull. Attaching to the back of the head with a simple forehead strap, eight prong-like electrodes pick up brain waves from the visual cortex. The company is pitching a number of use cases, one of which was its potential application in VR headsets.
⬆️ The Upside:  We believe that mind controlled AR/VR headsets will become a key trend in 2020 and beyond. As we noted previously, big tech companies like Facebook, which bought CTRL Labs for $1B, is set to enter this emerging space in order to bring this technology to the masses. It will trigger a new paradigm shift in the AR/VR space.
👓 CES 2020: Nreal's mixed reality glasses win over skeptics | Via: bbc.com
Nreal, the Chinese start-up involved, has confounded the expectations of many industry watchers with the quality of the images its Light glasses produces.
The firm still faces issues. One tester said the glasses looked a bit "clunky", and the company is being sued by Magic Leap, a rival. But long-time CES attendee Ben Wood, an influential tech consultant, declared them the "product of the show".
Nreal's Light glasses require a tethered connection to an Android phone and come with their own touchpad controller. Images produced by the device's two displays - one for each eye - cover a 52 degree horizontal field-of-view (fov). That means they only partially cover the 135 degree fov typically available to humans - but do so in a relatively crisp resolution of 1080p. Its second-generation product has a 70-degree fov and works via a self-contained computer. But it is significantly more bulky and several times more expensive than the Light glasses.
Nreal says it aims to sell its glasses for $499. By contrast, HoloLens 2 costs $3,500 and the Magic Leap 1 $2,295.
⬆️ The Upside:  We believe that sunglasses type AR glasses are set to become the norm in the next 24 months. We expect large tech companies (Apple, Facebook..) to follow the footsteps of Nreal. Nreal's pricing ($499) is very attractive. Once most AR glasses will be available in the sub $500 price range, the AR consumer market will take off and reach full potential.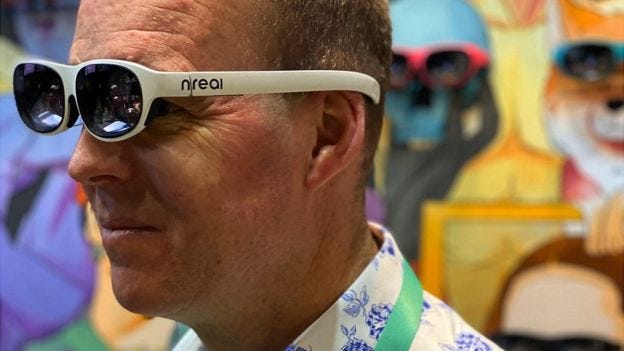 👓 CES 2020: Panasonic's VR glasses support HDR and look pretty steampunk | Via: The Verge
The problem with VR headsets is that they still all look like VR headsets — glorified ski goggles that shut you off from the world. I'm not going to say Panasonic has solved the matter altogether with its own VR glasses at CES this year.
The glasses — and they are glasses, rather than a headset — also offer technical improvements over other solutions in the market. The micro OLED panels, co-developed by Panasonic and Kopin, are extremely high resolution with almost no hint of the "screen-door effect" that plagues most VR hardware. They're also the first VR glasses to support HDR, which was particularly impressive during a CG demo of the interior of a Japanese temple, with light realistically bouncing off golden decorations.
Panasonic has made use of its own audio technology in the headset, with Technics drivers in the earbuds providing rich, dynamic sound. The company says it also used optical designs from the Lumix camera division and similar signal processing technologies as found in its TVs and Blu-ray players.
Panasonic is unlikely to ever sell these glasses as a consumer product. Instead, it's pointing to commercial applications that are likely to spring up alongside the rollout of 5G networks, such as virtual travel and VR sports. Japanese companies are talking about this sort of thing a lot this year, given the Olympic Games in Tokyo and the fact that 5G services are yet to launch in the country.
⬆️ The Upside:  We believe that in the next 24 months, Sunglasses types VR glasses will become the norm. We also expect to see the emergence of hybrid AR/VR glasses as well as AR/VR contact lenses which will allow users to switch from an immersive VR experience to an AR experience. This is where AR/VR contact lenses vendors like emacula, are set to play a key role.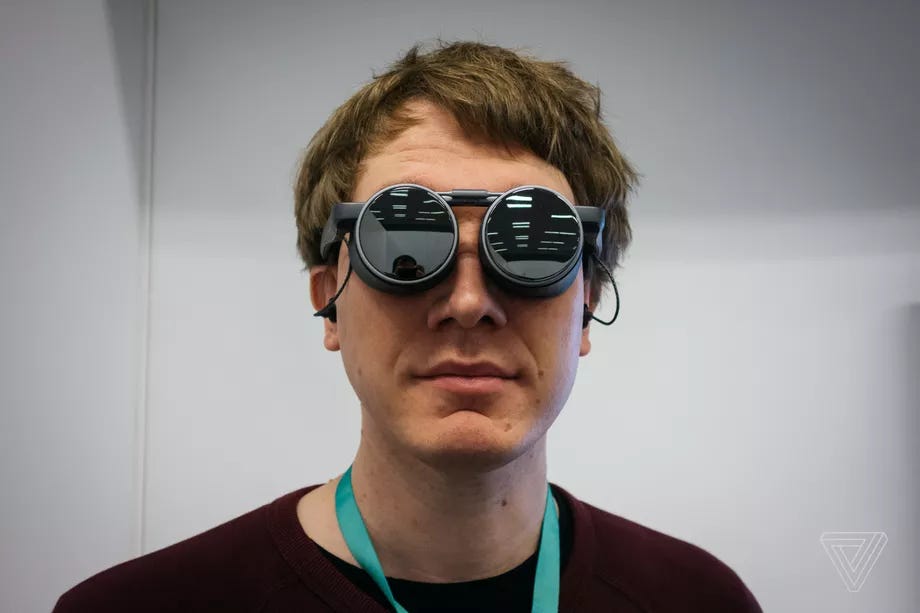 Picture: Panasonic
---
🚑 Wearables, Health, Nutrition News
👂  Valencell Launches World's first Calibration-Free BP Sensor System | Via: MPO
Valencell is launching the world's first calibration-free blood pressure (BP) sensor system for integration in hearables and wearables at CES 2020. Valencell will provide the BP sensor system as a core technology to medical device and consumer electronics manufacturers for inclusion in their products. Embedded in an earbud reference design, the technology has demonstrated BP cuff-like accuracy through rigorous testing on thousands of patients and tens of thousands of datasets.
According to Valencell, the technology can recognize hypertension with 89% accuracy and provides BP readings within +/-8mmHg for qualified datasets. In addition, the sensor system requires no calibration of any kind, meaning no BP cuff is ever needed to use this technology.

The technology uses photoplethysmography (PPG) and inertial sensors – no ECG, pulse transit time or other sensor modalities are used. It allows someone wearing an earbud to get accurate BP readings throughout the day, for example while they are at their desk at work, listening to music, or watching television, all without the hassle of putting on a BP cuff. The BP sensor system was developed in partnership with Valencell's strategic partner Sonion.
⬆️ The Upside: As we noted previously, hypertension is affecting one billion people around the world and in the US the CDC estimates that one-third of those with hypertension don't even know it. Leading earbuds vendors such as Jabra, Panasonic, Samsung, Microsoft, Beats/Apple, and others, are set to adopt Valencell's BP monitoring solution, which will help bring this technology to the masses.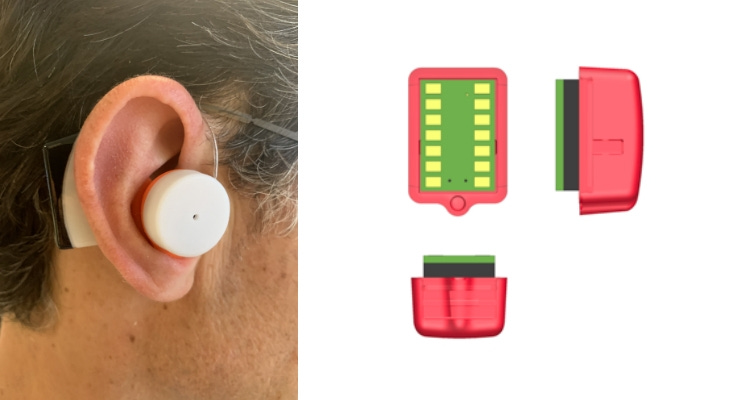 Picture: Valencell's BP
👟  Asics introduces running shoes at CES 2020 | Via: Wareable
Asics looks to be embracing the future of running shoes, debuting a smart prototype at CES 2020 ahead of a full release later this year. It showcased energy-saving running shoes, but the most intriguing is the as-yet-unnamed smart running shoes prototype. In collaboration with Japanese startup No New Folk Studio - a company that specializes in sensor technology - the shoes will feature multi-dimensional sensors around the sole that log the wearer's movements.
Combined with the research of those at Asics' Institute of Sport Science, and the company will be able to offer both data tracking and real-time analysis to help runners. Instead of receiving feedback from a wearable, then, the Asics smart shoes will be able to deliver metrics on kick strength, stability and more.
⬆️ The Upside: We believe that it makes for Asics to enter the smart shoe market. It remains to be seen how much Asics will charge for its smart shoes, but it is likely to find fierce competition from vendors like Xiaomi, Nike, Under Armour, Sensoria, IOFIT, among others. The global smart shoe market is expected to witness 32% CAGR during the forecast period (2017-2023) with which the market can quite satisfactorily exceed the $6.51B valuation by the end of 2023, as published recently in the Market Research Future report on the same market.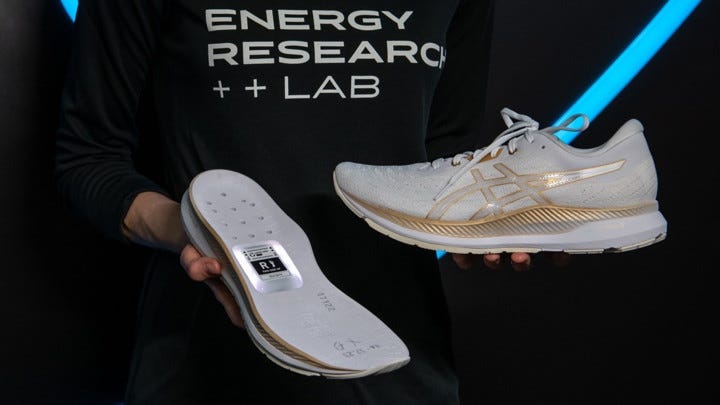 👟  Nurvv Run smart insole wants to prevent shin splints for good | Via: Wareable
New smart running insoles pop up around once a year, and 2020's effort is the Nurvv Run. It promises to help runners understand their gait and run injury free thanks to live coaching and feedback. The Nuurv Run insoles fit into the base of the shoe and connect to a unit, which talks to your smartphone. It uses 32 sensors built into the sole, which can capture data 1,000 per second. The Nurvv Run analyses the usual gamut of advanced running data, including cadence, step length, footstrike, probation and balance.
All this is set back into the Nurvv app, which is analysed and turned into actionable insights before, during and after a run. The most interesting part of this feedback is around injury prevention, and it's designed to figure out elements of running style that could cause issues over the long term. It's not just about form, and Nurvv will also help runners stay on pace targets – using live audio, as well as a partner Apple Watch app for wrist-based glanceable data.
But then there's the cost. At $300 for the insoles, you have to be really into injury prevention to make the investment in Nurvv.
⬆️ The Upside: We believe that at $300 the Nurv's smart insoles are too expensive for consumers. There are better alternatives out there, such as the Zwift Runpod, available for $50. Likewise, there are pods from Garmin and Suunto which will hook up to your existing running watch. Nurvv also misses out on calculating running power, which is we consider to be the next big running stat, and something we've seen from Stryd.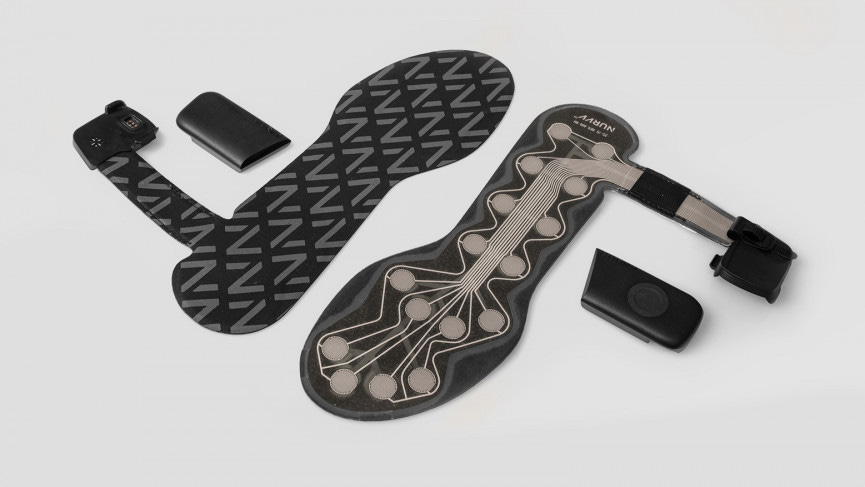 Picture: Nurvv
🧪 Youcount launches devices measuring hydration, ketones, glucose, Ph
At CES 2020, Youcount showcased a new device enabling users to test biomarkers using simple urine tests. Concretely the device measures biomarkers such as hydration, ketones, glucose, Ph. According to our sources, it is worth pointing out that the device is not FDA approved yet.
The device can be used to monitor how users' diet affects their body.  Diets such as Ketogenic, Atkins, Vegan, Alkaline, Paleo and others.
It can also be used to track how users' exercise and fitness affects their body through monitoring their biomarker levels.
⬆️ The Upside: We believe that Youcount device shows a lot of potential. This type of product could appeal to a large number of pro teams and leagues to help coaches better monitor players' diet, recovery, hydration level and more. It is worth pointing out that there are other alternative on the market such as Bisu, which built a smart urine analyzer measuring electrolytes, hydration, ketones, pH & uric acid.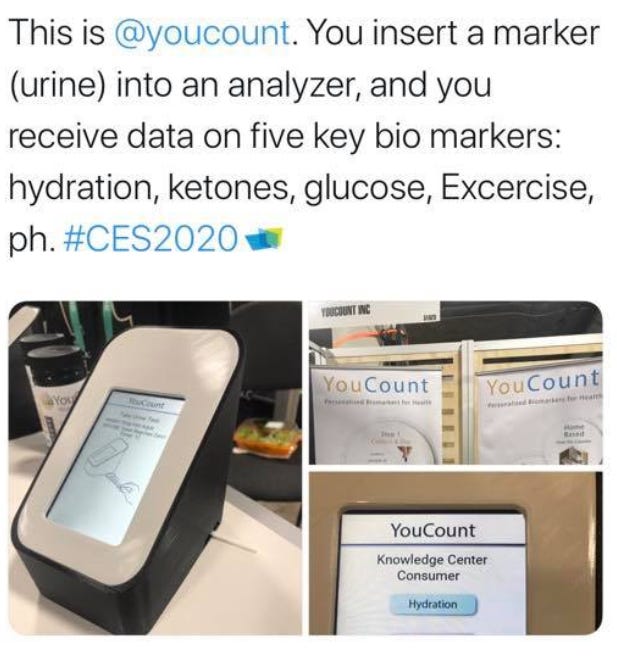 ---
🎮 eSports & Crypto-Currency News
🎮  Former Eagles NFL player Jay Ajayi signed with the Union as pro esports player | Via: Technical.ly
One former Philadelphia Eagles player is taking his game off the field and onto the screen.
Jay Ajayi, who joined the Eagles in 2017 and helped take the team to Super Bowl LII, signed with the Philadelphia Union as a pro gamer for eMLS, the esports and gaming property of Major League Soccer, the team announced this week. Ajayi played with the Eagles for part of the 2019 season and is currently a free agent.
Ajayi will represent the Union during the 2020 eMLS Cup campaign, beginning with eMLS League Series One in Philadelphia on Jan. 10. The event will feature 25 of the best professional FIFA 20 gamers in the world representing different MLS clubs. The winner will get the Series One trophy and $7,500 in cash. The Union took every eMLS league series title in 2019. Ajayi's schedule for opening day of eMLS League Series One, this Friday, Jan. 10, can be found here. Register here to join the watch party at Union Transfer.
⬆️ The Upside: We believe that seeing pro athletes convert themselves and become pro esports gamers could become a new trend and a great way for them to revive their career post retirement. As we know, many pro athletes love playing video games and are very competitive. Granted, not all athletes have the potential to become pro esports gamers, but some will. Ajayi is the perfect illustration of this new trend.
---
💸 Sports Investment (Fund raising, M&As) Trends — January, 2020
London-based eSports betting startup Midnite raises over $2.5M in funding. Read on here.

Indian Esports Livestream Platform Rheo Raises $2M in Seed Funding Round Led by Lightspeed. Read on here.

LGD Gaming and BGoose Invest $11.6M to Create King Pro League Team. Read on here.
---
📊 Key Tech Sports Stats of The Week
$4B: Topgolf International has now selected banks for its expected IPO, which could value the company at about $4 billion, according to Bloomberg News. That IPO could come as soon as this year, sources told Bloomberg.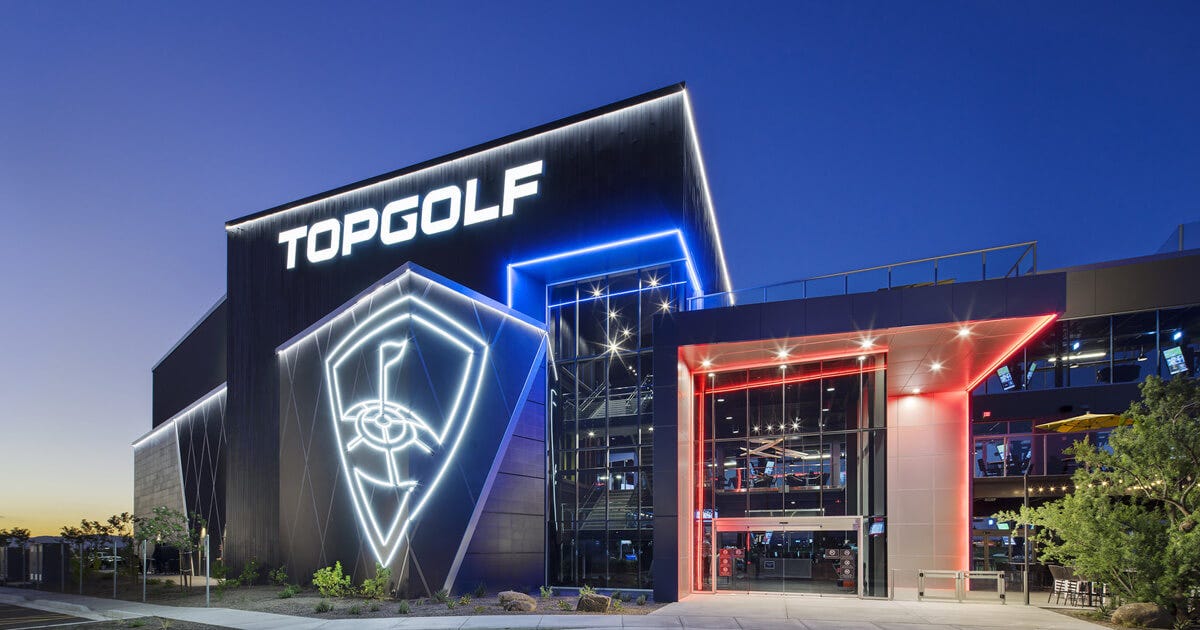 1.2B: In 2019, there were more than 1.2B tweets about gaming, an increase of nearly 20% year-over-year, according to Twitter. Here is what drove the gaming conversation last year, according to the platform.

Most Talked About Esports Teams:
FaZe Clan

G2 Esports

Cloud9

Fnatic

100Thieves

Team Liquid

Team SoloMid

Flamengo

MAD Lions (Formerly Splyce)

OpTic Gaming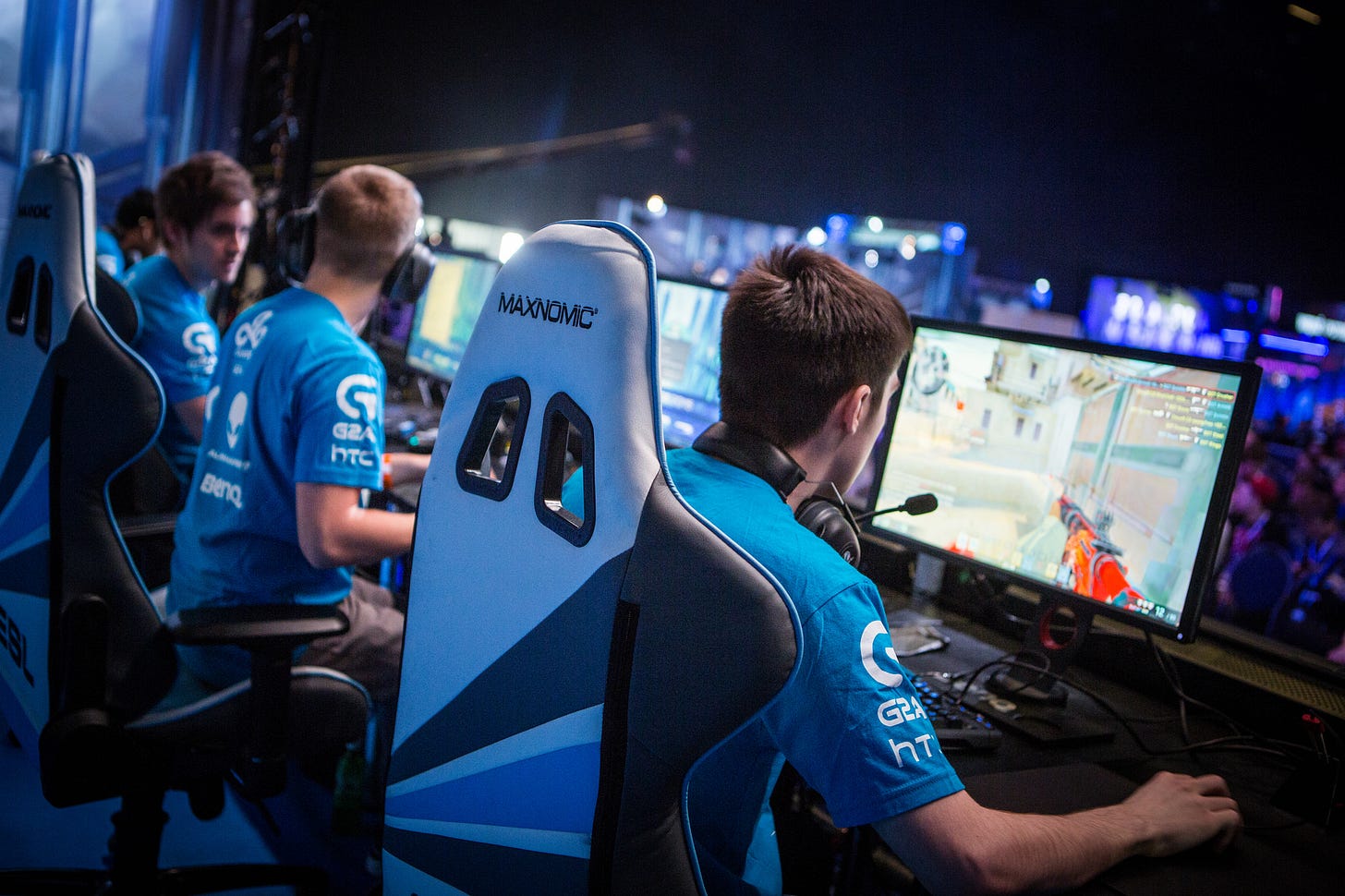 $1B: Roger Federer could join the exclusive sportsperson's billionaire club by the end of the year. Federer's prize money earned through tournament success in tennis, together with his valuable sponsorships and partnerships with blue-chip firms like Rolex, has already earned him $900 million, Tennis.com reports.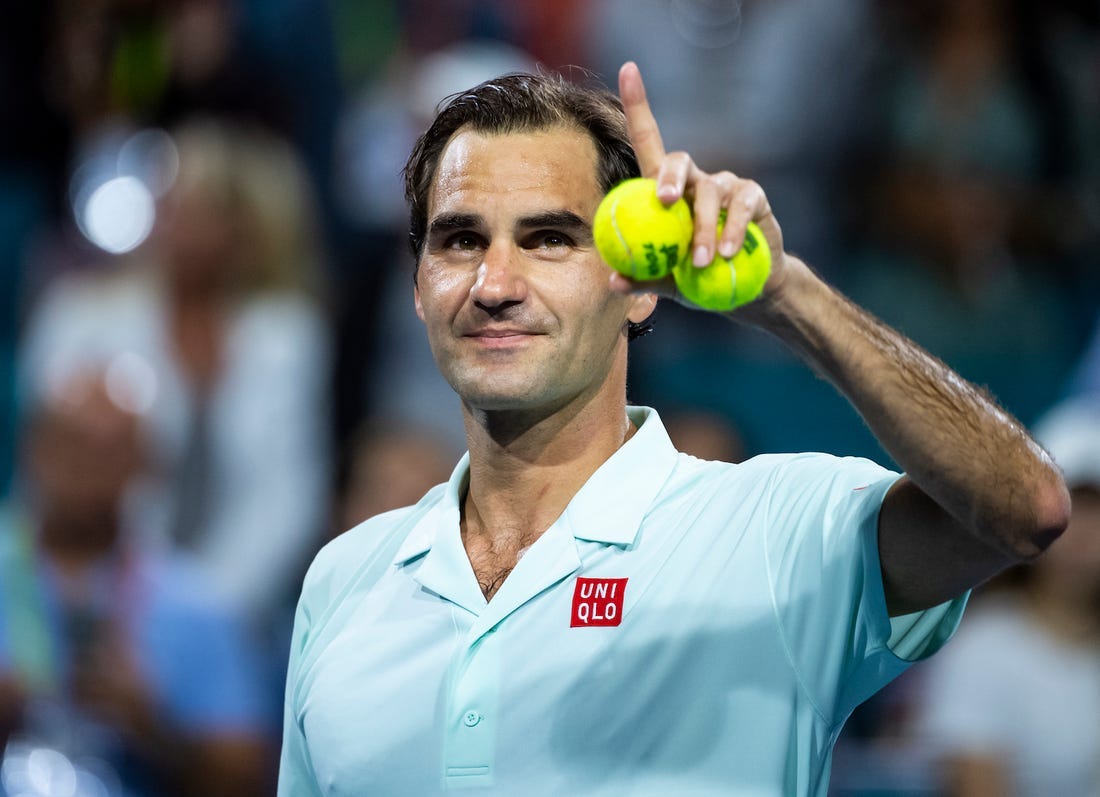 500M: Google now has 500M Google Assistant users globally..Amazon previously announced it had 100M+ Alexa users..the Digital assistant race is on..!!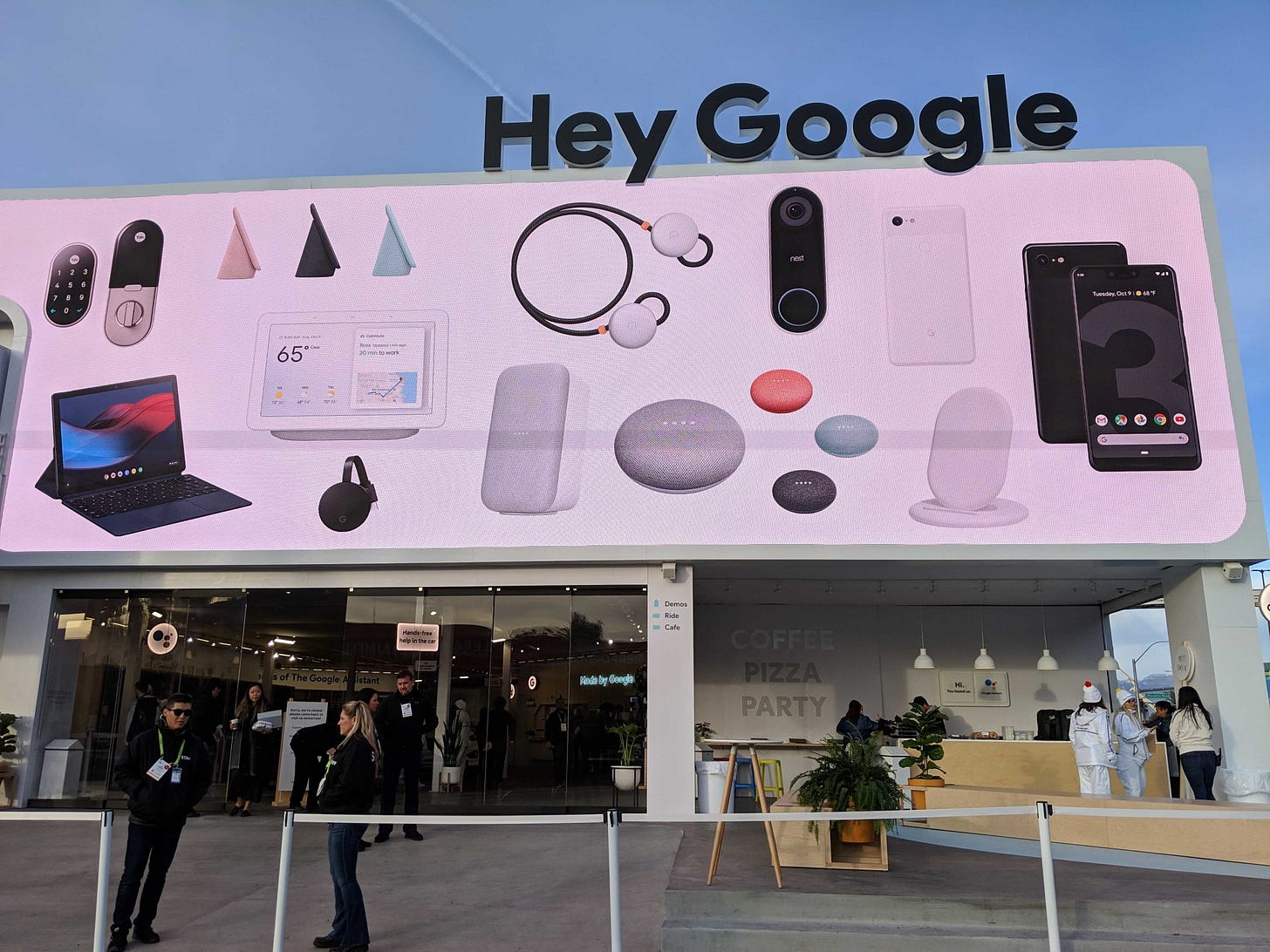 $300M: In 2018, Twitch brought in about $230M in ad revenue, according to The Information. n 2019, it was on track for $300M in ad revenue. However, those figures fell short of an internal goal for the year of between $500 and $600M, according to The Information.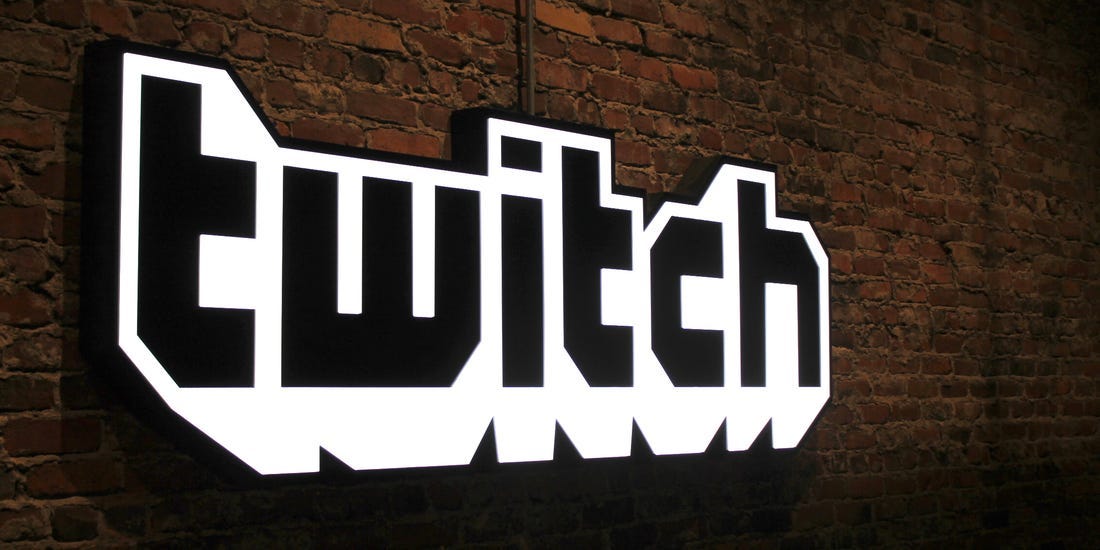 $282M: Mbappe (PSG)has now become the Most Valuable Soccer Player in the world, with its value estimated at $282M (252M Euros), according to CIES.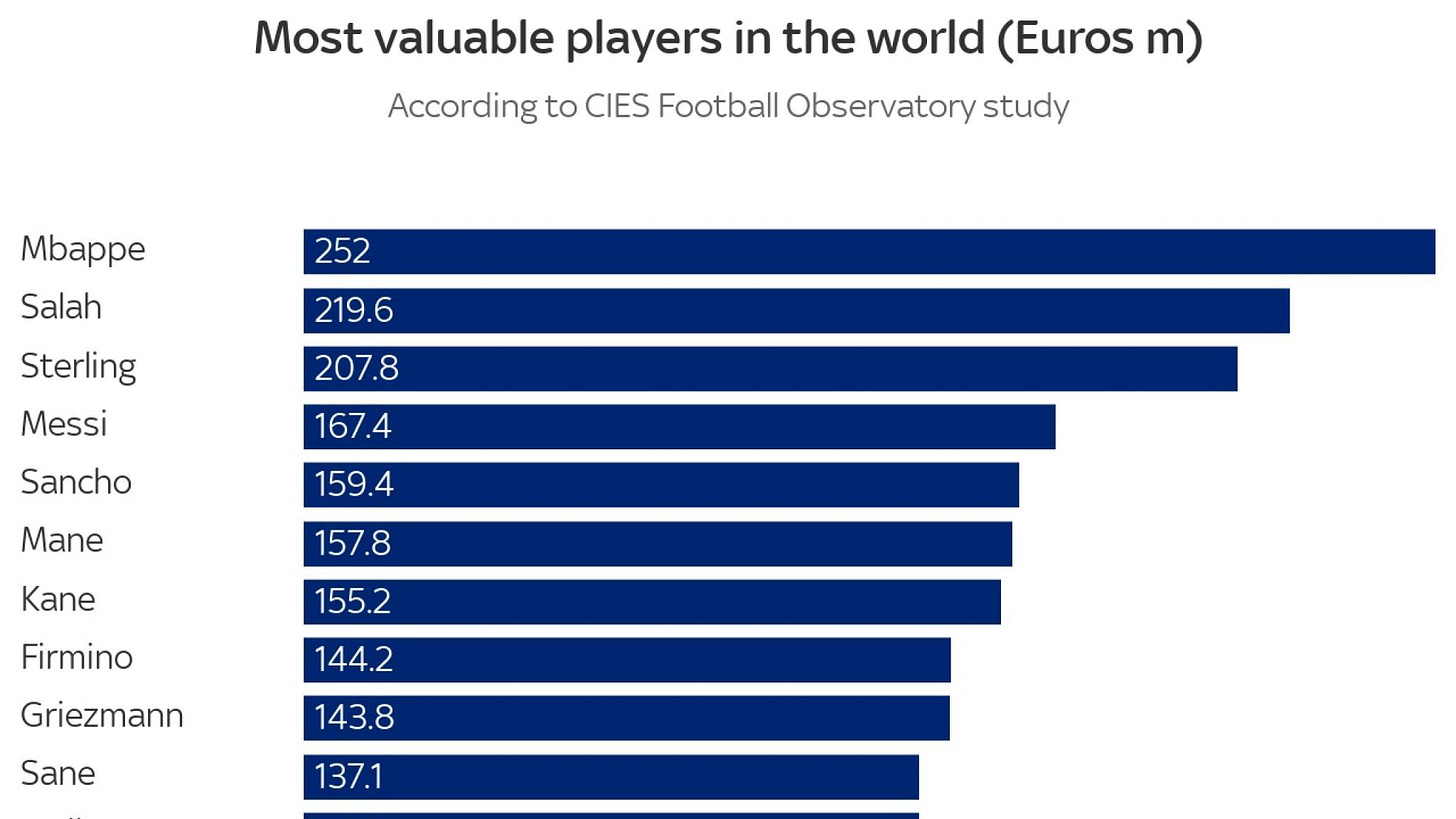 10.5M: The number of NFL fans using their phones to get into games increased from eight million in 2018 to 10.5 million in 2019, which is roughly two-thirds of all tickets, according to The Athletic.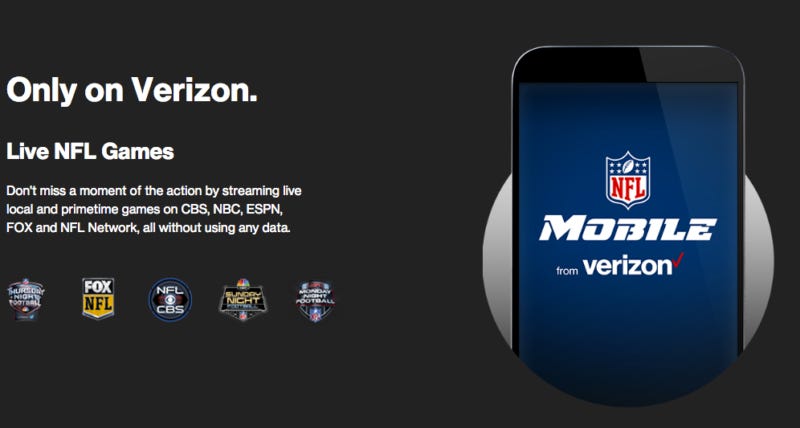 5M: During Sony's press conference at CES 2020 in Las Vegas last week it was revealed that 5 million PlayStation VR's have now been sold.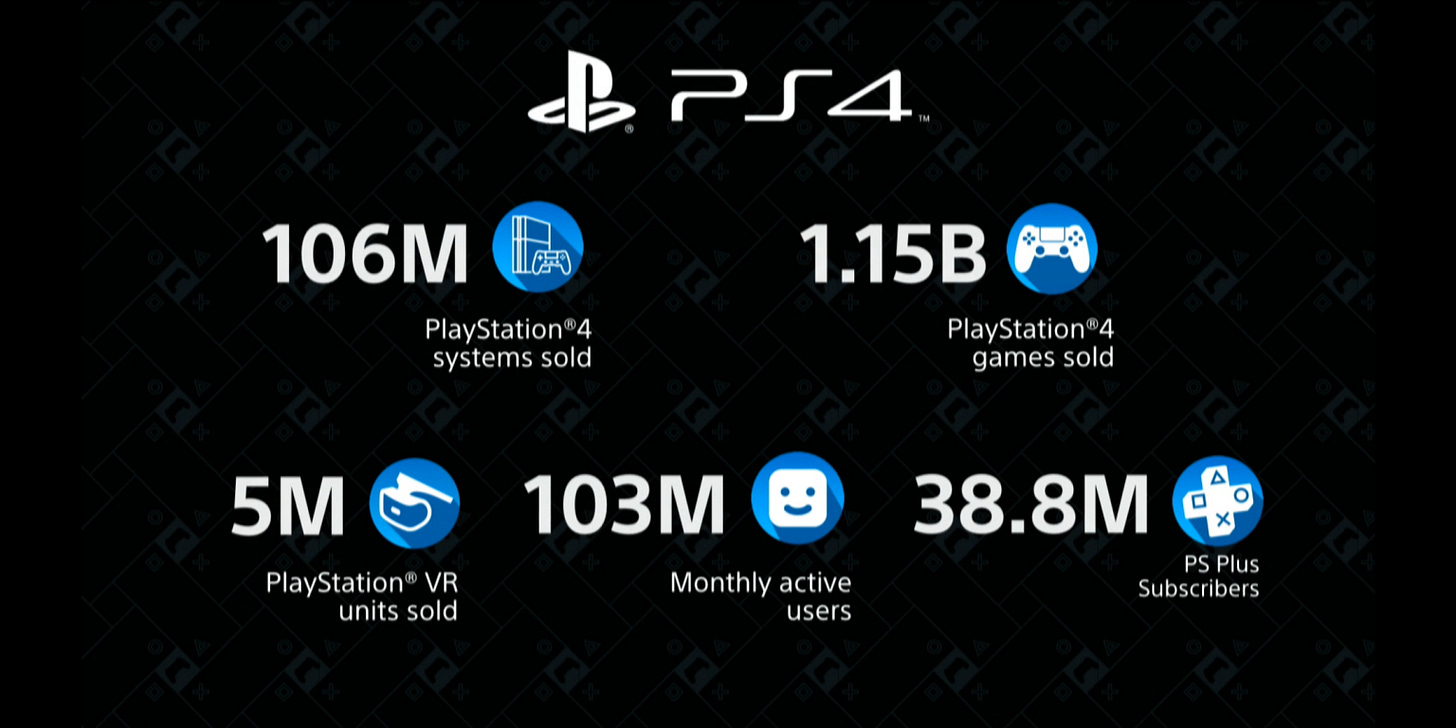 177: The number of colleges giving out scholarships for esports, according to the National Association of Collegiate Esports.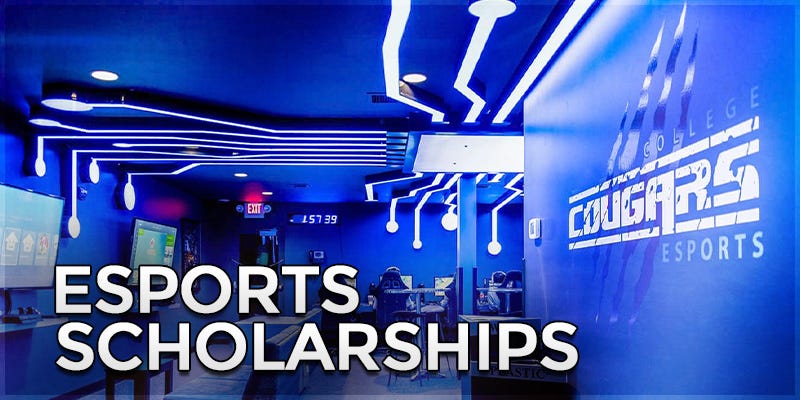 $140: Tennis star Nick Kyrgios will donate $140 per ace this summer to help the victims of Australia's bushfire crisis.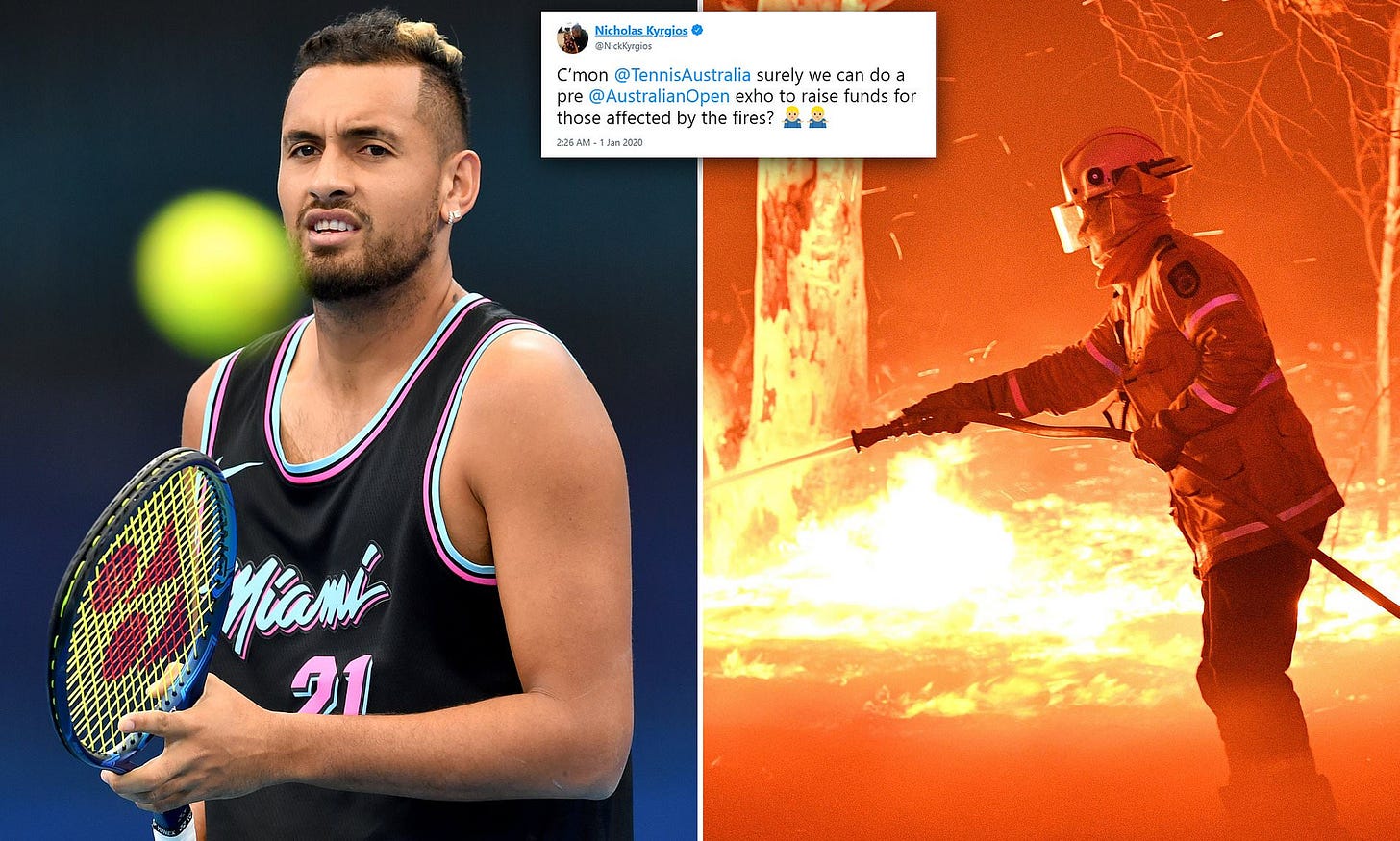 ---
📸 The Upside: Snapshots & video of The Week.
Teslasuit VR gloves spotted at CES 2020. The Teslasuit VR Glove is a VR glove featuring haptic & force feedback with 9 electrodes on each finger, it produces the sensation of touching a nonexistent surface & the exoskeleton creates resistance & vibration to simulate interacting with solid objects.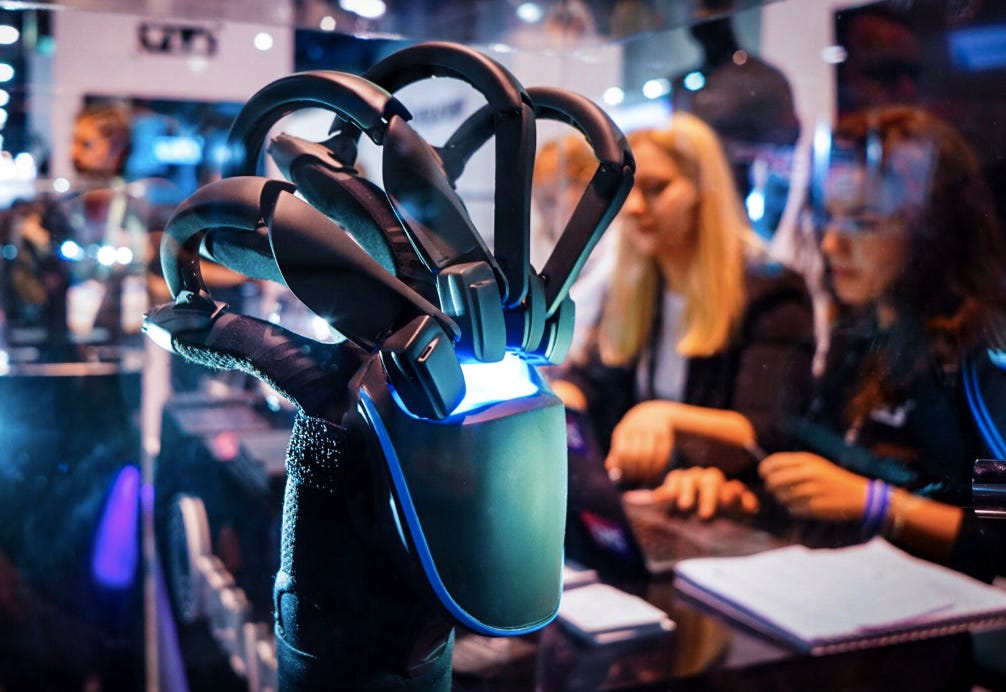 Picture: Teslasuit, CES 2020
Texas Men's tennis Gatorade sweat patch testing. Here is a great video of the Gatorade sweat patch and how it is being used by the Texas Men's tennis men team to provide individualized hydration plan.