Discover more from The Upside Newsletter
Data, insights, and stories from the world of sports, business, and technology.
Over 6,000 subscribers
🎮 ⚽ Laliga & Series A are Back! PS5 is Here...Apple AR/VR Glasses Patent Leaks
Dear Friends and Members,
This past weekend Laliga and Series A resumed their respective seasons. The Premier league is set to be next on June 17 while MLS and the NBA are also set to restart their seasons in July. MLS also plans to restart its season on July 8 at the ESPN Wide World of Sports Complex in Orlando, joining the NBA at the facility. UFC's Fight Island is now on as MMA fights are now planned for next month at the Yas Island in Abu Dhabi. In addition New Zealand looks to be fully recovered from the coronavirus pandemic as rugby will resume play this weekend, with more than 35,000 fans expected at one game.
In the NCAA, Florida Gov. Ron DeSantis signed a bill last Friday morning that will allow college athletes in the state to make money from endorsements starting next summer. We expect other states to follow suit. This is big news for the NCAA as historically NCAA athletes have not been allowed to get endorsement deals. The USTA also proposed the U.S. Open be played without spectators and with players, coaches, and support personnel in a bubble. Lastly NASCAR took swift action last week, banning the display of the Confederate battle flag at all races and events.
In the world of AR/VR and digital, Sony unveiled the new PS5 and Apple filed a new AR/VR patent. In the wearable and connected fitness world, Oppo and Xiaomi launched some new fitness bands and Garmin unveiled a new smartwatch for golfers. In the world of esport, the NBA 2K League announced four new partners in Tissot, Jostens, SAP, and GameStop, bringing its partner roster to 13. PUMA also signed a new esport deal with Gen.G Esports.
As we noted previously, "within the next 2 weeks" we will unveil a new major Upside initiative that will better bring our sports tech community of thousands of sports tech execs (Pro teams, leagues, sports startups, VCs/investors, brands, etc.) together, so stay tuned!
On Wednesday we will publish our recent interview with Marc Rowley, CEO of Live CGI, which recently built the NBA 2K League's virtual studio.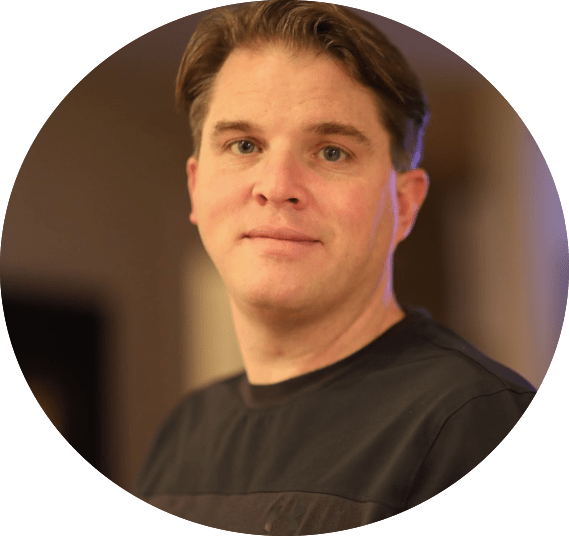 To get access to our paid analysis make sure to become a paid member by clicking on the link below:
If you have any questions about The Upside, need help with business development or fund raising, want to join our community of thousands of sports and tech execs (pro teams, leagues, athletes, investors..), or want to have access to our premium content, please check out Sports Tech Advisors and contact us at info@sportstechadvisors.co
📰 Top Stories We're Reading This Week 
📺 PlayStation 5 console revealed — Here's what the console looks like
👓  Apple wins new patent for AR/VR headset
⌚ Oppo launches new $28 fitness band with 14 days battery and SPO2 
⌚Xiaomi Mi Band 5 is official: $32 tracker packs a punch 
⌚Garmin launches $1,850 Marq Golfer watch made from titanium and ceramic 
🎮 PUMA Signs Multi-Year Apparel Sponsorship Deal With Gen.G Esports
💸 Latest Investment Trends
📊 Tech Stats of the Week
📸 Snapshots of the Week
Let's jump right into the insights and upside for all of these top stories
---
🎮 AR/VR/Video/Digital Sports News
📺 PlayStation 5 console revealed — Here's what the console looks like | Via: Venturebeat
Sony has finally showed off more about the PlayStation 5 console. We've already seen chief architect Mark Cerny break down the components. And today, we got a look at its impressive library of upcoming games. But Sony Interactive Entertainment decided to also show us what the box looks like — or, make that "boxes." The PlayStation 5 design comes in two forms, including one dubbed the Digital Edition.
You can see the PlayStation 5 in the image above. It has the two-tone styling of the DualSense gamepad that Sony showed off earlier this year. But you can also see the PlayStation 5 Digital Edition, which does not have a disc drive. Instead, it has a more symmetrical look. It is likely also going to sell at a more affordable price, but Sony did not provide any info on that at this time. In addition to the box, Sony also revealed a couple of peripherals and accessories. In the image above you can see a new wireless headset, a remote control, a charging dock, and a 3D camera. Each of the accessories matches the aesthetics of the PS5 lineup as a whole. It's like if you could play games on a Star Wars stormtrooper.
The multiple PS5 form-factors and a ready-to-go lineup of consoles might not seem like it says a lot, but it does. This is a sign that Sony is looking to maximize its revenue from these boxes. Previous reports claimed Sony Interactive Entertainment was struggling to get the cost down for the PS5. And now it's clear that Sony plans to deal with that by launching two different versions. Sony would have multiple reasons for launching a Digital Edition of the PS5. One is that people who buy games digitally are potentially worth more money. They don't trade-in games, and they have their credit-card attached to their PSN account. That makes it easier to sell them microtransactions and other digital goods. If PS5 launches at $500 or $600, Sony could release the Digital Edition for $450 or $550. This gives people a mental pathway to convince themselves that they are just paying $50 more for a significantly more capable product instead of the $600 price in a vacuum.
Watch the PS5 video here
⬆️ The Upside:  We believe Sony PS5 will help Sony sustain its lead in the gaming console market. As of March 2020, cumulative sales of Sony's PlayStation 4 gaming console had risen to over 108M units. Sales trends for the PS4 have been somewhat unusual: the device sold more units in the third and fourth years after its release than in the first two. In terms of market share, Sony capture 52% of the OS gaming market in North America Vs 47% for the Microsoft Xbox, according to Statcounter.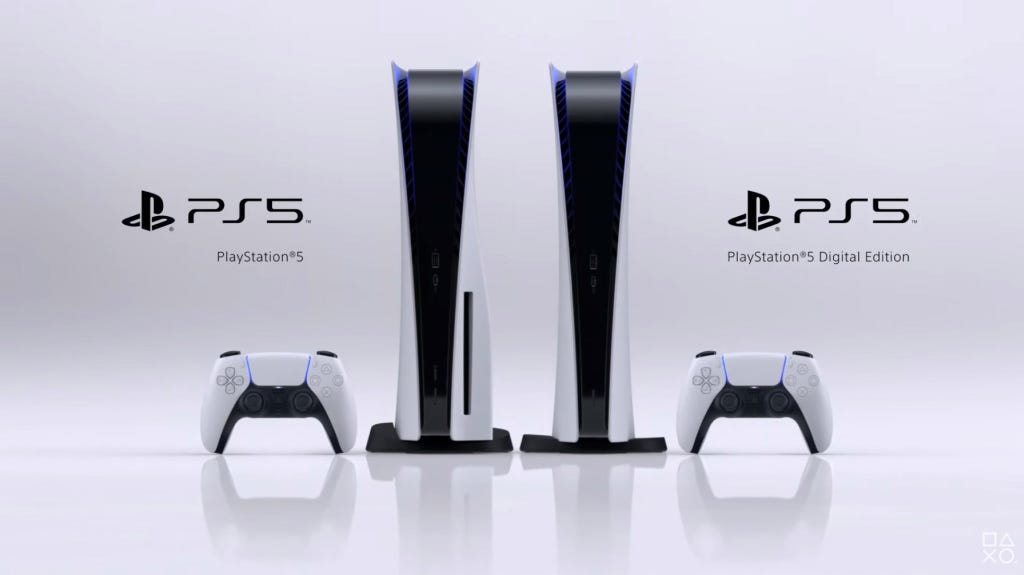 👓  Apple wins new patent for AR/VR headset | Via: Patently Apple
The U.S. Patent and Trademark Office officially published a series of X newly granted patents for Apple Inc. today. In this particular report we cover Apple's patent relating to a mixed reality headset with a Dynamic Focus 3D Display. While Conventional VR systems project left and right images onto screens that are viewed by a subject, Apple new way uses a direct retinal projector system that scans the images, pixel by pixel, directly onto the subject's retinas. According to Apple, conventional virtual reality and augmented reality systems may suffer from accommodation-convergence mismatch problems that cause eyestrain, headaches, and/or nausea. Accommodation-convergence mismatch arises when a VR or AR system effectively confuses the brain of a user by generating scene content that does not match the depth expected by the brain based on the stereo convergence of the two eyes of the user.
⬆️ The Upside:  We believe this is the wrong approach by Apple. Trying to project images into users' retina could backfire quickly for Apple. Other AR vendors have tried to go down that path and failed. Granted this is a patent and this is no guarantee it will ever materialize into a commercial product. According to our sources, Apple is set to introduce a standalone VR headset in the fall 2020.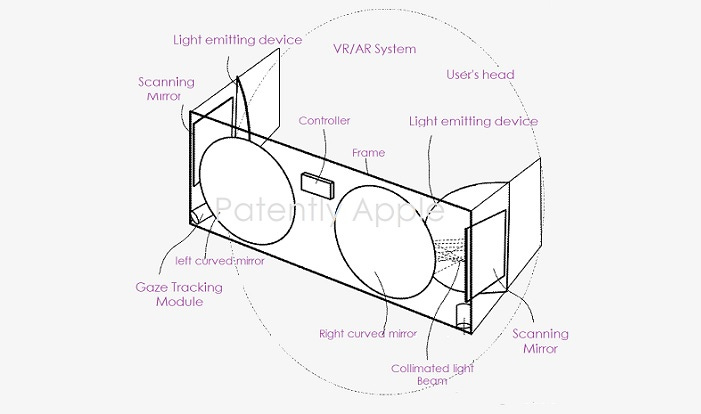 Picture: Apple patent
---
🚑 Wearables, Health, Nutrition News
⌚ Oppo launches new $28 fitness band with 14 days battery and SPO2 | Via: wareable
Oppo has released the Oppo Band, a budget fitness tracker that announces the Chinese company's arrival as a true wearable company. It comes hot on the heels of the long-awaited Oppo Watch, which was unveiled back in March 2020 with an ECG sensor, and a very Apple Watch look. The Oppo Band is the company's first fitness tracker and takes the same tactic as the Oppo Watch by offering big specs for a low price. The design of the standard Oppo Band is pretty mundane and looks much like the Redmi Band and other budget trackers coming out of China right now. However, there are three versions, the Oppo Band and the Oppo Fashion Band, which actually looks pretty classy, with lugs and a thinner strap. Then there's the Oppo Band EVA, which is something to do with an anime series called Neon Genesis Evangelion. We'll guess that' one's never leaving China. The Oppo Fashion Band also features NFC for wearable payments in China. The screen is a 1.1-inch AMOLED colour display, with a 126x294 resolution. That means it's far better quality than the greyscale found on the Fitbit Inspire HR and Charge 4, and the Oppo Band still manages to pack 14 days of battery life.
What's more, it also boasts an SpO2 sensor, which compliments the heart rate monitor on the back. It features 12 sports tracking modes, but there's no GPS on board. It's also waterproof to 50 meters. Seeing the Oppo Watch hasn't made it out of China as yet – despite the company promising it would set out its global plans during its press conference – we doubt we'll see the Oppo Band on Western shores any time soon. But it's available in China for CNY199 (which works out around $28). The Oppo Fashion Band is CNY249 ($35).
⬆️ The Upside: We believe that this is a good move by Oppo which has become more aggressive in the wearable space in the past few years. For $28 Oppo's fitness band offers great value, good biosensing (HR, SPO2..) and battery life. Oppo is likely to gain further traction at the low end of the Chinese fitness band market. It will face fierce competition there from the likes of Xiaomi, which just launched a new fitness band for $32, and other low end Chinese OEMs.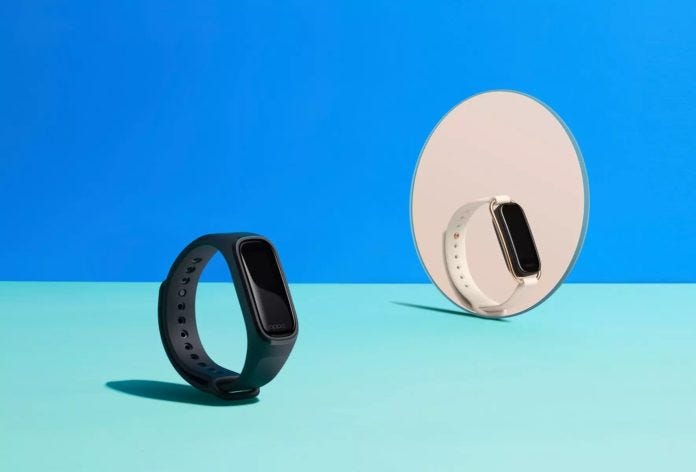 Picture: Oppo
⌚Xiaomi Mi Band 5 is official: $32 tracker packs a punch | Via: Wareable
The Xiaomi Mi Band 5 has been officially announced in China and will go on sale there on 18 June, costing ¥229, which is around $30. That's the price for the NFC version of the fitness tracker, which offers contactless payment in China. There's also a non-NFC Band 5 as well, which will cost ¥189 ($25). It goes head-to-head with the Fitbit Inspire HR at less than half the price, and against upstarts like the Oppo Band and Realme Band. Much anticipated, the fifth-gen Mi Band packs in a lot of the purported features that have been doing the rounds on the rumor-mill for the past few weeks, including a 1.1-inch, 126x294 AMOLED display (450 nits brightness), magnetic charging, sleep analysis, heart rate monitoring and female cycle tracking.
Xiaomi Mi Band 5 specs: 1.1" AMOLED, 126x294, 125 mAh, 14 days, Six-axis accelerometer, PPG heart rate sensor, Bluetooth 5.0, Android 5.0/iOS 10.0, 5ATM, NFC variant only: NFC, microphone, 47.2 x 18.5 x 12.4mm, 11.9g/12.1g, 155-219mm wrist band, ¥189 (~$26)/¥229 (~$32).
There's no sign of Alexa on board, as was touted, although that rumor did mention that would only be on the international version and, at present, it's a China-only device. However, the signs are good as there is voice functionality, courtesy of Xiao Ai, on the NFC version, thanks to a built-in microphone. There's a bigger focus on sports tracking this time around with 11 new modes on offer including yoga, rowing machines and skipping. There are also - Xiaomi's words, not ours - "shaping and fat-reducing" features as well. Over the past few weeks we've seen supposed leaked pictures and renders of the next-gen Mi Band (many of which have proved to be nonsense) but now we can see the new tracker in all of its glory. The design follows the Mi Band 4 closely, but houses an improved 1.1-inch screen – which its makers are saying allows for 20% more visibility compared to the Mi Band 4. There are eight silicon bands to choose from and further personalisation comes from more than 100 built-in themes; including the likes of SpongeBob, Evangelion, Hatsune Miku, and Detective Conan. We're told that battery life, from the new magnetic charger, is 14 days on the NFC model, 20 days on the standard one. It's waterproof to 50m, so would make an excellent swimming companion. As mentioned, you can pre-order now in China, directly from Xiaomi - with shipping starting on 18 June. We eagerly await news on the international version and will, of course, update you as soon as we hear anything.
⬆️ The Upside: We believe that this is a direct response to Oppo's launch of its $28 fitness band. Oppo's fitness band and Xiaomi's fitness band have similar specs in terms of battery life. That being said, Oppo band can measure SPO2 while the Xiaomi band does not have such capability. Of note, Xiaomi's wearable devices still remain the number one product in the fitness band category with a market share of 48.%  and an annual growth of 54.7 % in 2019. Titan mounted a surprise push to emerge in the second spot with a market share of 14. 5% as its shipments grew 24.1% during the year.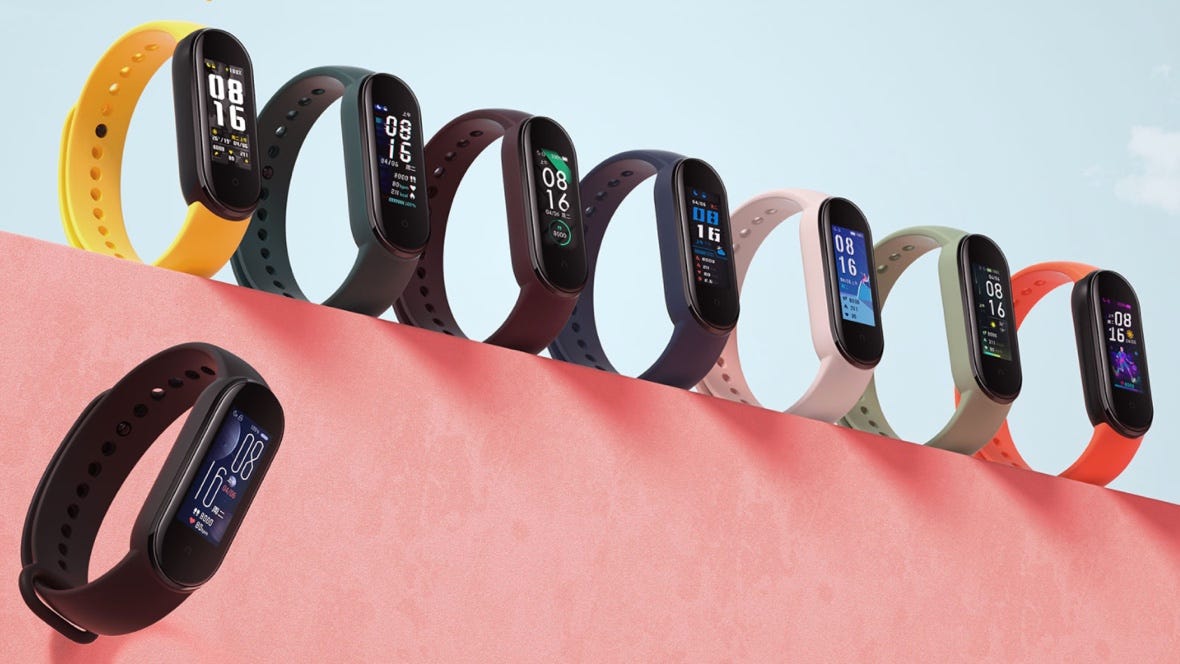 Picture: Xiaomi
⌚Garmin launches $1,850 Marq Golfer watch made from titanium and ceramic | Via: Wareable
Garmin has unveiled the Marq Golfer smartwatch – the latest smartwatch in its elite range of premium, designer range. To the uninitiated, Garmin Marq is an exclusive, super-charged version of the Fenix range with a price tag to match – and Garmin's charging $1,850 for its Marq Golf smartwatch. The new Marq golf watch joins the Marq Driver (the motoring kind), Adventurer, Aviator, Athlete and Commander – and brings the same design ethos with a golfing tilt.
The Marq range is designed for those that won't blink at blowing $2,000 on a sports watch, and likely have a few Rolex or Tags in their collection as well. Essentially, it's a blend of the top-of-the-range Approach S60 and Fenix 6 in a (much) nicer package, and packs in data on 41,000 golf courses, scoring, distances and club-tagging just like the standard range of $200-$300 golf watches. It also features Garmin's cutting edge PlaysLike feature which tells you whether you should club up or down for elevation, Hazard View that gives you a good look at a green, and Virtual Caddy that tries to meld tracked data and conditions for better club selection. That could be wind speed, course layout, and a golfer's speed and club performance.
Aside from golf, you get the full Garmin experience – with everything you'd get on the Fenix 6. That means heart rate, Pulse Ox sensor, VO2 Max, profiles for pretty much every conceivable outdoor activity, 10ATM water resistance, all the Firstbeat extra data such as Race Predictor, Performance Condition, Training Effect, Training Load and all that good stuff. And you also get Garmin Fenix levels of battery life too. 12 days of battery life in smartwatch mode and up to three rounds of golf. That also works out to 28 hours on non-stop GPS tracking (clearly golf tracking pings GPS satellites around 2x more than run tracking) and 48 hours in UltraTrac mode.
The Tag Heueur Connected offers the same features as $150 smartwatches, but the build quality makes it a statement worth paying for. If you're wealthy enough that $1,850 is expendable income, you're getting a hell of a lot of golf watch for the money.
⬆️ The Upside: We believe that while Garmin's new smartwatch for golfers has nice specs and capabilities, we don't expect Garmin to sell a sizable number of units for this particular SKU. At $1850 this watch is simply out of reach for most users. However it is likely to appeal to weekend warriors with high disposable incomes. Of note, in 1Q20, Garmin took the number three position for the first time in two years, shipping 1.1M smartwatches in the first quarter, a 38% increase from 800,000 a year ago. This grew Garmin's share of the global smartwatch market from 7% to 8%, thanks to new models like the Venu with OLED color touchscreen. Apple remains the #1 smartwatch vendor with 50% market share in the smartwatch market, according to Strategy Analytics.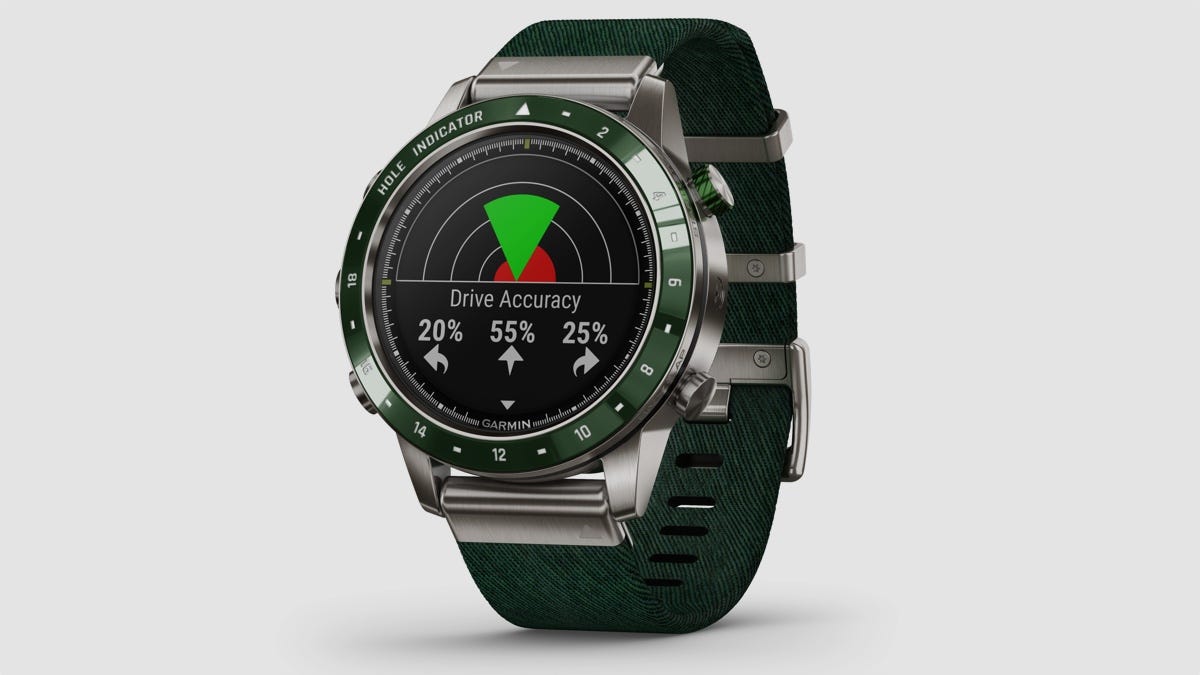 Picture: Garmin 
---
🎮 Esports & Crypto-Currency News
🎮 PUMA Signs Multi-Year Apparel Sponsorship Deal With Gen.G Esports | Via: European Gaming
Gen.G Esports has partnered with global premium sports and lifestyle brand PUMA. Both the companies will cooperate to focus not only on the esports market, but also on other consumer classes. They hope to create a culture that combines the ever-growing esports and sportswear. As part of this partnership, all the teams and content creators under Gen.G will be receiving uniforms and goods manufactured by PUMA. Gen.G's League of Legends roster will be showcasing these uniforms in the upcoming 2020 LCK Summer split. Also, the aforementioned products will be sold to the public, and both Gen.G and PUMA will work together in creating new apparel and accessories.
"I'm very proud that Gen.G has become PUMA's very first esports partner in Asia. Through this partnership with PUMA, I'm very excited about the collaboration between esports, fashion, and lifestyle. Although these are tough times for everyone, the esports industry will continue to grow, and Gen.G will continue to lead the way in popularizing and in growth of this industry," Arnold Hur, COO of Gen.G, said.

"Gen.G is a leader in the esports industry, and we're incredibly happy to have partnered up with them. We will work together in providing continued support in esports by providing the players, streamers and the public with the highest quality products and service," Rasmus Holm, Head of PUMA Korea, said.

⬆️ The Upside: We think this is a great move by PUMA to team up with Gen G, a leading esports organization in Asia. This is part of PUMA's overall strategy to tap into the growing popularity of the esports market which is expected to reach $1.1B in revenue this year.
Picture: Puma
---
💸 Sports Tech & Health Investment (Fund raising, M&As) Trends — June 2020
Esport organization Luckbox raises $2.9M in preparation to go public on the TSXV. Read on here.

BoomTV raises $10M led by BITKRAFT Esports Ventures. Read on here.

Tel Aviv-based medtech startup Binah AI has raised $13.5B in a series B funding round. Binah.ai can measure HR, HRV, BP by using camera phones via algorithms. Read on here.
---
📊 Key Tech Sports Stats of The Week
$1.5 Trillion: Apple (AAPL) shares have crossed another major milestone with the market cap hitting over $1.5 trillion during trading today. The growth makes it the first US company to reach the achievement.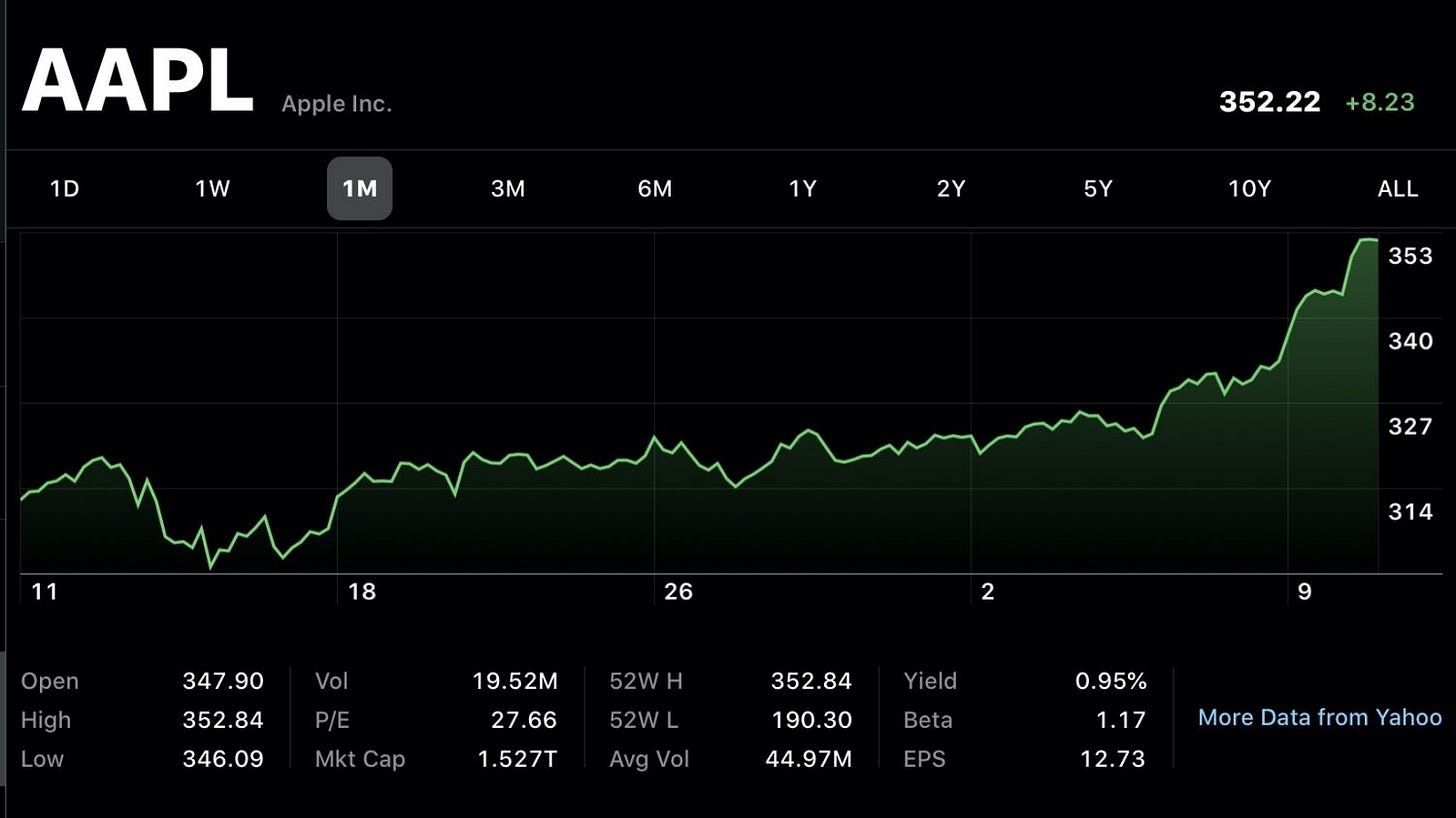 $250M: Roughly a week after NFL Commissioner Roger Goodell publicly condemned social injustice and police brutality, the NFL is making a $250 million pledge. The funds will be spread out over the next 10 years to "combat systemic racism and support the battle against the ongoing and historic injustices faced by African-Americans."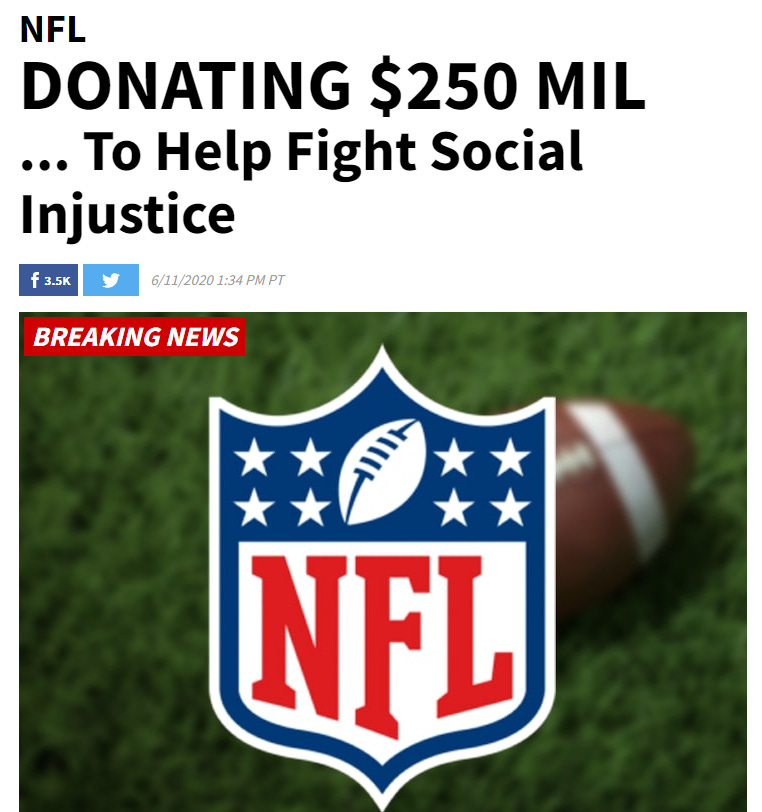 $100M: Apple CEO Tim Cook last week took to Twitter to announce Apple's Racial Equity and Justice initiative, with a $100M commitment.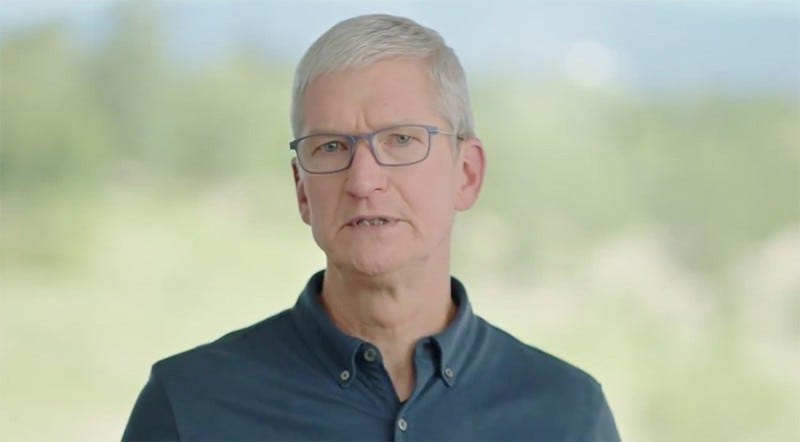 $100M: Media giant Comcast announced Monday that it is donating $100M to battle the "complex issue" of systemic racism, sexism and homophobia in America.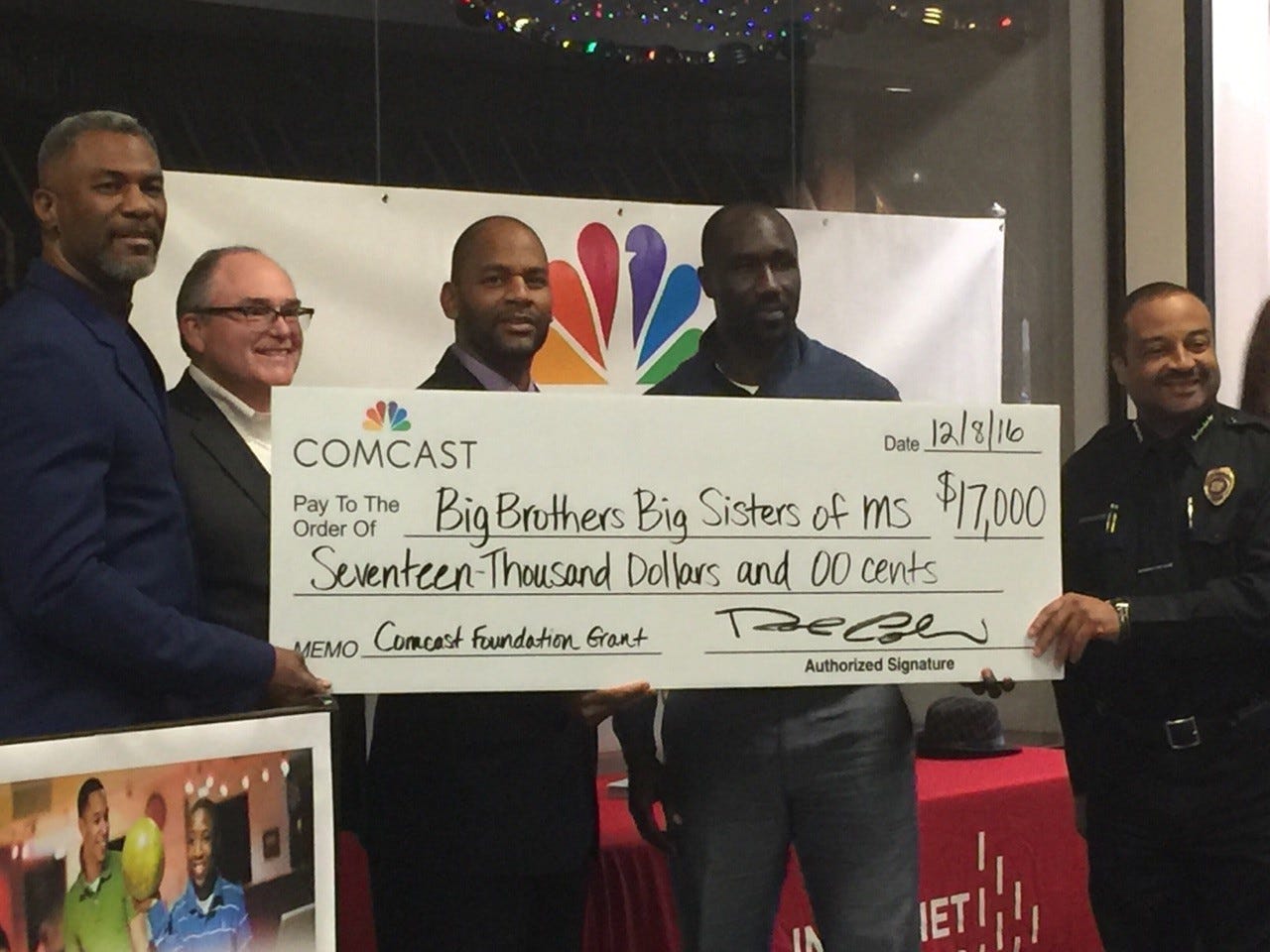 -1.8M: Last quarter, the pay TV bundle business lost 1.8M subscribers. Most of those digital viewers – 17.1 million – are tuning in through multichannel distributors such as Sling TV, Hulu, and YouTube TV.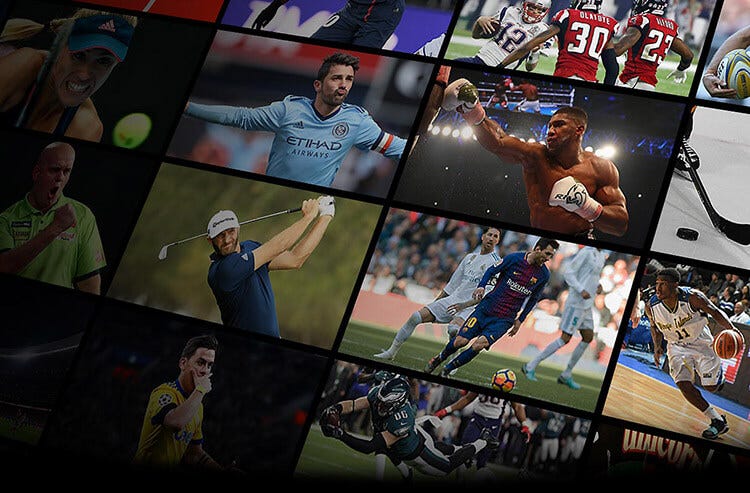 $1M: Sony promises $1M to black communities.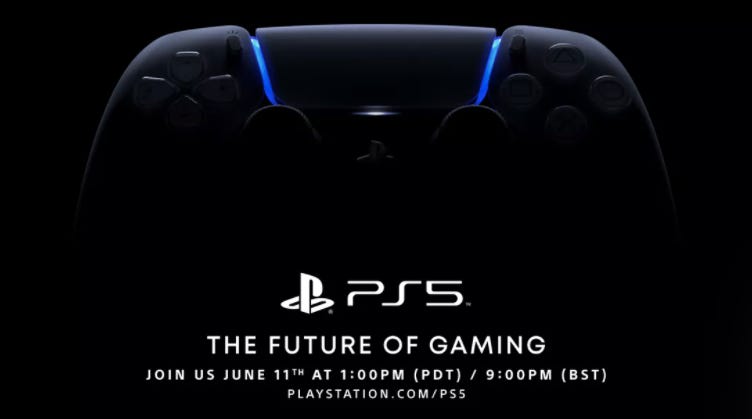 336K: The Brazilian League of Legends Championship (CBLoL), a record-breaking 336K simultaneous viewers watched the match between paiN Gaming and Santos on June 7 on Twitch, due to the COVID-19 pandemic.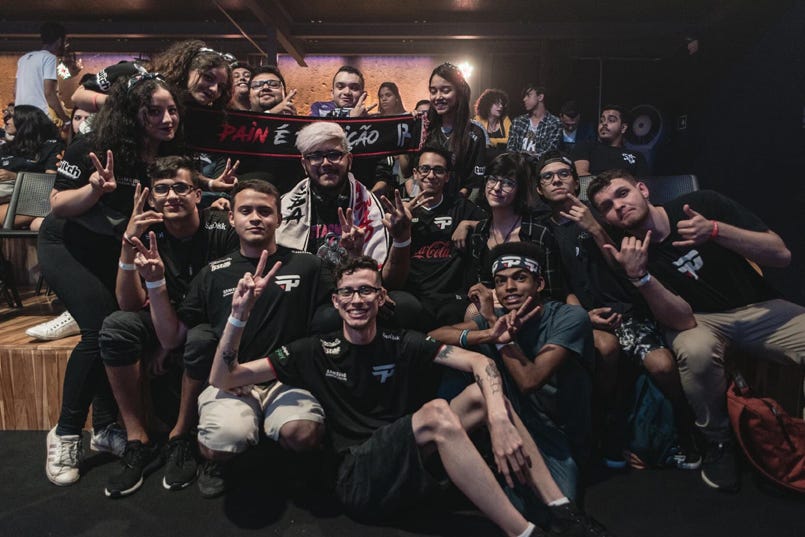 30%: Adidas promised to hire black, latino people for 30% of new U.S. Job. Sportswear giant says it will invest $20M in black communities, after employees complained about company's culture.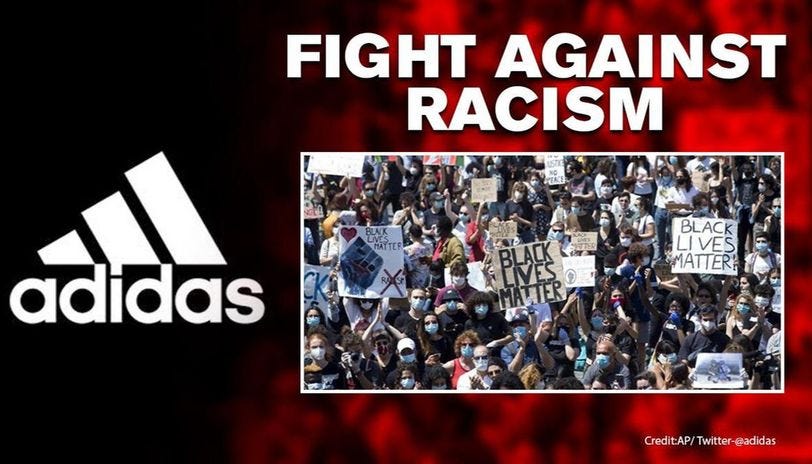 +29.7%: Global shipments of wearable devices grew 29.7% year over year during the first quarter of 2020 (1Q20) as total device volume reached 72.6 million units according to new data from the International Data Corporation (IDC) Worldwide Quarterly Wearable Device Tracker. However, the growth was disproportionately spread across the various form factors as growth in wristbands and earwear/hearables was more than enough to offset the decline from smart and basic watches. Fueled by new product launches such as the Fitbit Charge 4 as well as aggressive price points from mainstays like Xiaomi and Huawei, the wristband category grew 16.2% during the quarter. Meanwhile, hearables grew 68.3% and accounted for 54.9% of the entire market.

Picture: IDC
20%: The U.S. Tennis Association has reduced its staff by 20% and closed its New York office. The cuts are being framed as a "transformational plan" as the organization works to ensure the U.S. Open is held this year while navigating the coronavirus pandemic. The U.S. Open's $400M in revenue accounts for more than 80% of the USTA's annual revenue.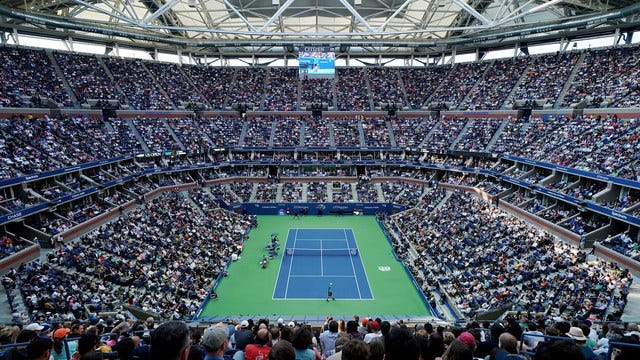 ---
📸 The Upside: Snapshots & video of The Week.
Series A - Black Lives matter: Juventus and AC Milan sent a message during warmups before their Coppa Italia semifinal game.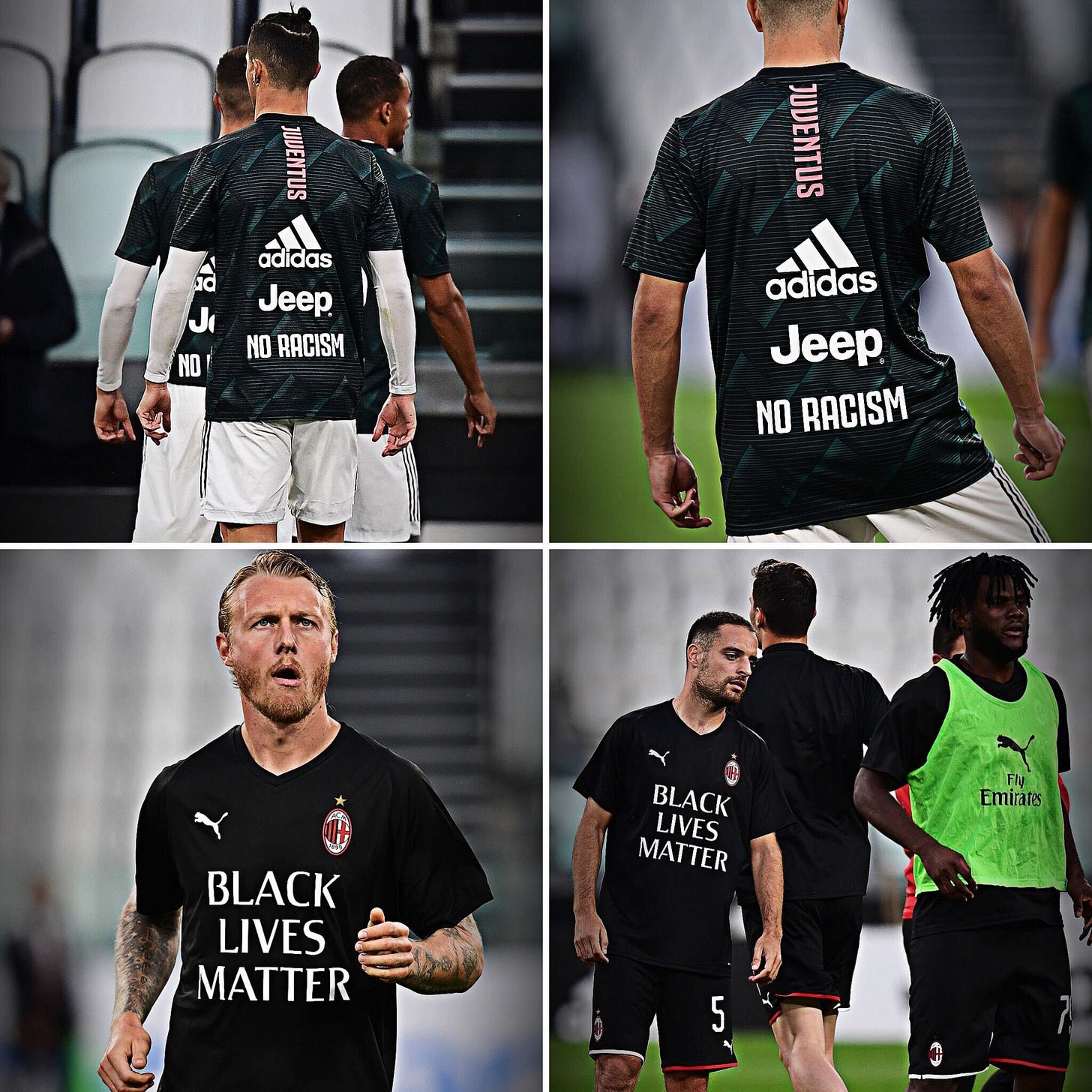 NASCAR & Black Lives Matter: Bubba Wallace wore an "I can't breathe" shirt, and will drive in a car painted with Black Lives Matter art in last week's NASCAR race. He's the only African American driver in NASCAR.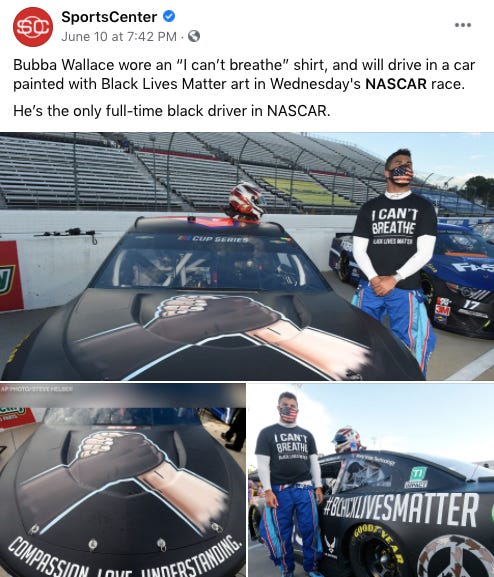 Premier League players have agreed to have their names replaced by Black Lives Matter on the back of their shirts for the first 12 games of the restarted season.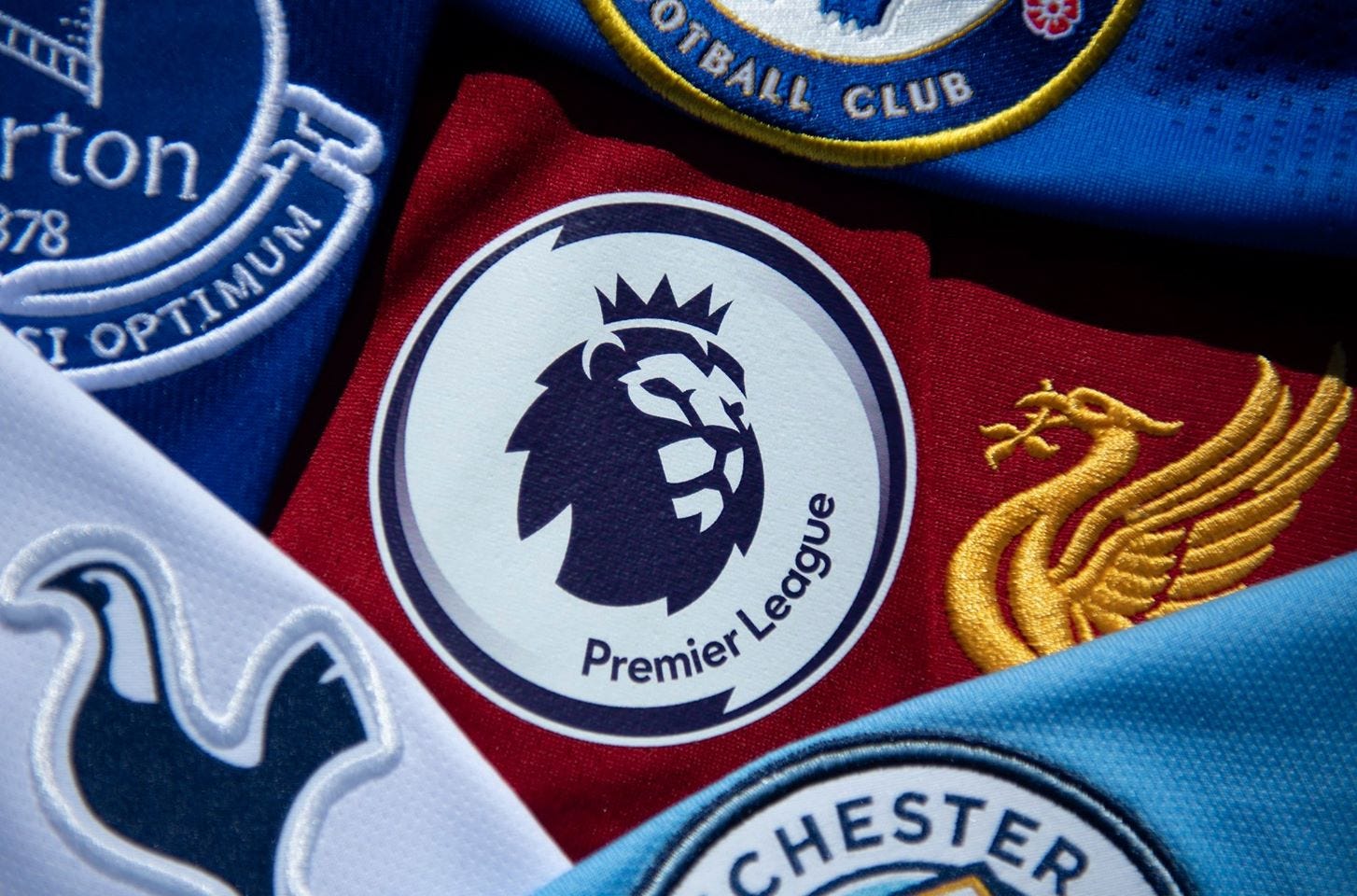 NASCAR Vs NASCAR driver: 1-0...NASCAR driver Ray Ciccarelli announced its retirement from NASCAR due to the recent decision from NASCAR to stop using the Confederate battle flag at all races and events. NASCAR twitter account was quick to respond.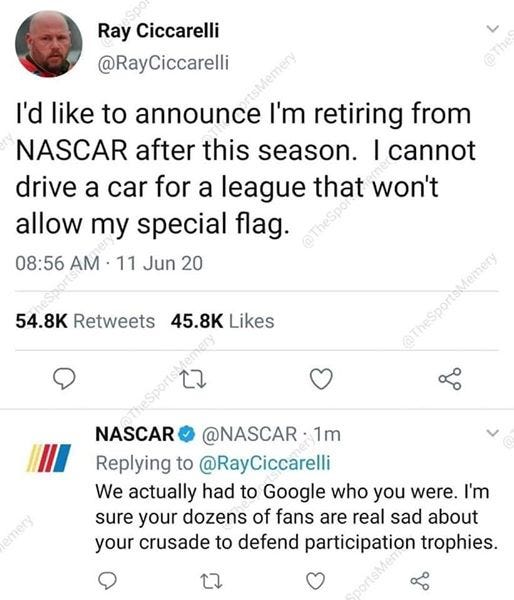 RecoverX's new smart knee brace with electric cold/heat therapy. With RecoverX and completely electric cold and heat therapy, coaches and players can take control of knee pain and inflammation. Of note, the system switches back and forth between heat and cold therapy within seconds.
Santiago Bernabeu's makeover: Real Madrid | Check out the latest Santiago Bernabéu renovation works!