Discover more from The Upside Newsletter
Data, insights, and stories from the world of sports, business, and technology.
Over 6,000 subscribers
🥽⌚ ⚾ Magic Leap's Major Layoffs. Korean Baseball & Soccer, Bundelsiga to Restart
Rumored Cheaper AirPod. Fortnite creator raising up to $1B.
Dear Friends and Members,
Last week for the first time in weeks we started to see sports leagues announcing their plan to restart their leagues next month. In fact, the German Bundesliga is now set to return from its near two-month suspension on 9 May. South Korea also announced its plan to resume its baseball and soccer season last week, giving hope for the MLB. Players will have their temperatures taken before entering the stadium. The team dining room has been partitioned with cubicles. There will be no fans in the stands, and all the umpires - not just home plate - will be wearing masks. But otherwise, its baseball as usual and the South Korean league is looking forward to a short exhibition schedule before starting official league plays the first week of May. 
Arsenal FC also announced its plan to have its players return to training at their London Colney training ground this week, becoming the first Premiere League team to do so. The Serie A has also moved one step closer to resuming its campaign after Italian Prime Minister Giuseppe Conte announced that professional sports teams can return to training on May 18. The NBA is also allegedly reopening team practice facilities beginning on Friday for players in states and municipalities that are loosening stay-at-home restrictions amid the coronavirus pandemic, sources told ESPN. The NHL is also no longer considering finishing the remainder of its regular season at neutral sites, and is instead focusing its plans on restarting the season at arenas its teams already use, NHL Commissioner Gary Bettman told Sportsnet.
In addition, pro teams continue to be very active in the social impact world and the context of the COVID-19 crisis. For example, Barcelona has revealed that it will sell the title rights to the Nou Camp for the first time in its existence in order to raise money for COVID-19 research projects. AS Roma has also revealed that the club's players, coaches and staff will forgo four months of their wages in order to stabilise the side's finances caused due to COVID-19.
In the world of sports tech, the AR industry got shaken up following the announcement by Magic Leap to lay off 1000 employees last week in order to primarily focus on the enterprise space. On the bright side of AR, AR goggles startup FORM announced a new round of funding of $12M. In the wearable space, Apple is now rumored to be launching some cheaper AirPods by the end of the year while Polar announced a new Polar watch. Xiaomi also unveiled a new fitness tracker and Samsung got approval in South Korea for its coming Blood pressure monitoring feature. In the world of esport, Eurosport and ELEVEN both reported new broadcast deals with some eRacing leagues.
On Wednesday we will publish our latest "premium" analysis on the regulations towards wearables (GPS, wearables sensors..) by the biggest sports leagues (MLB, NFL, PGA Tour, NHL, FIFA..). We will talk about the main wearable technologies allowed by pro leagues and teams during live games, and the future trends that we expect to see in the future.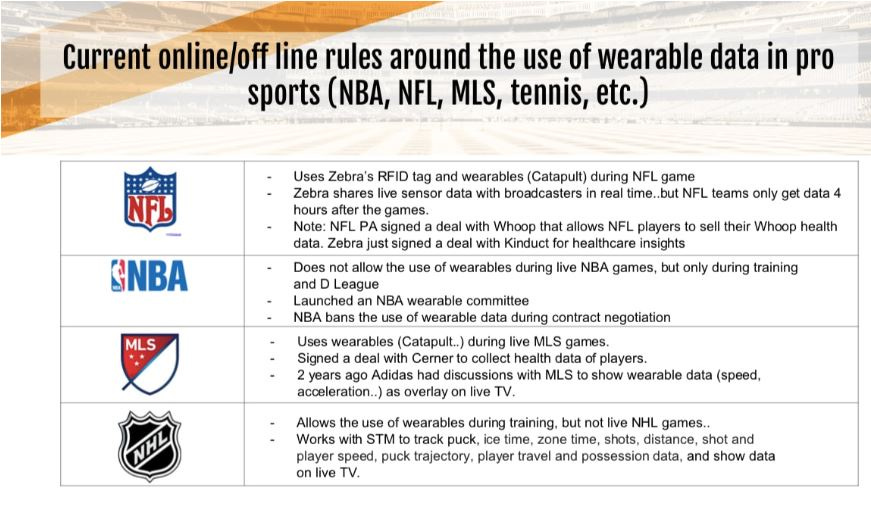 Picture: Sports Tech Advisors, 2020
To get access to our paid analysis make sure to become a paid member by clicking on the link below:
As a reminder, we plan to soon introduce a new major initiative that will better bring our sports tech community of thousands of sports tech execs (Pro teams, leagues, sports startups, VCs/investors, brands, etc.) together, so stay tuned!
If you have any questions about The Upside, need help with business development or fund raising, want to join our community of thousands of sports and tech execs (pro teams, leagues, athletes, investors..), or want to have access to our premium content, please check out Sports Tech Advisors and contact us at info@sportstechadvisors.co
📰 Top Stories We're Reading This Week 
🥽  Magic Leap lays off 1000 employees to refocus on enterprise
🥽  AR glasses startup FORM raises $12M
⌚ New Xiaomi Mi Band 4C fitness tracker leaks – and it's the RedMi band heading West
⌚ Polar Grit X is an endurance watch for those that own the trails
⌚Samsung gets blood pressure approval – and it's coming to new smartwatches
👂  Apple rumored to launch cheaper AirPods in May 2020
🎮  Eurosport signs broadcast deal with eRacing All-Star Series
🎮  ELEVEN expands eRacing portfolio with Formula E Race at Home Challenge
💸 Latest Investment Trends
📊 Tech Stats of the Week
📸 Snapshots of the Week
Let's jump right into the insights and upside for all of these top stories
---
🎮 AR/VR/Video/Digital Sports News
🥽  Magic Leap lays off 1000 employees to refocus on enterprise | Via: Techcrunch
Magic Leap  laid off a "number of employees" this morning and announced they were backing away from their consumer ambitions to focus more heavily on selling to enterprise customers. Bloomberg reports that half of Magic Leap's employees were laid off, roughly 1,000 in total. Magic Leap was in the process of exploring a sale, Bloomberg had also reported, one that could value the company at $10 billion. Magic Leap is one of the most well-capitalized consumer hardware startups ever, having raised more than $2.6 billion from investors, including Google, Alibaba and Saudi Arabia's Public Investment Fund. Citing COVID-19, CEO Rony Abovitz wrote in a blog post that the company needed to shift focus to enterprise applications of its technology. Early-on, Magic Leap had long emphasized that it was a consumer device company.
"Adapting our company to these new market realities and our increased focus on enterprise means we must align our efforts to focus on the areas of our business that advance our technology, ensure delivery of Magic Leap 2, and expand product-market fit and revenue generation," Abovitz wrote.
The Plantation, Flo.-based hardware maker had already adapted its consumer device to enterprise applications. Late last year, it announced the release of the Magic Leap Enterprise Suite, a $3,000 package designed to take on the more lucrative business side of augmented and mixed reality, joining the likes of Microsoft's HoloLens. The company also competed with Microsoft to win a beefy military contract for bringing AR technology to the army; Magic Leap was unsuccessful. Augmented reality has been a heavily hyped technology with few success stories. While Apple and Facebook have long telegraphed their views that they believe it will be the next consumer platform to follow mobile, no fast-moving startup has been able to build a successful business around AR hardware. Last year, a trio of well capitalized AR startups shut down, including ODG, Meta and Daqri, all of which were focusing heavily on courting enterprise customers.
Since its early days, Magic Leap has been the target of frequent skepticism as they quickly amassed cash while offering up only teaser videos of their technology to the public. When they did eventually release a product, it was clear they had been unable to miniaturize some of their more impressive tech advances, leaving them with a device that offered mild advances on Microsoft's first-generation HoloLens. A Magic Leap spokesperson referred us to their blog post and did not comment on the number of layoffs.
⬆️ The Upside:  This should not come as a surprise. The reality is that Magic Leap was not in the best position to succeed in the consumer space for several reasons: (1) Lack of strong brand recognition in the consumer space. (2) Hefty price of its MR glasses. In our view it will be just as challenging for Magic Leap to succeed in the enterprise space as Magic Leap does not have long lasting relationships with large enterprise customers. The company will also face fierce competition from the likes of Microsoft (Hololens), Vuzix, RealWear, Google and others. However we still remain bullish on the AR glasses industry and believe that in the coming years the market will reach its full potential.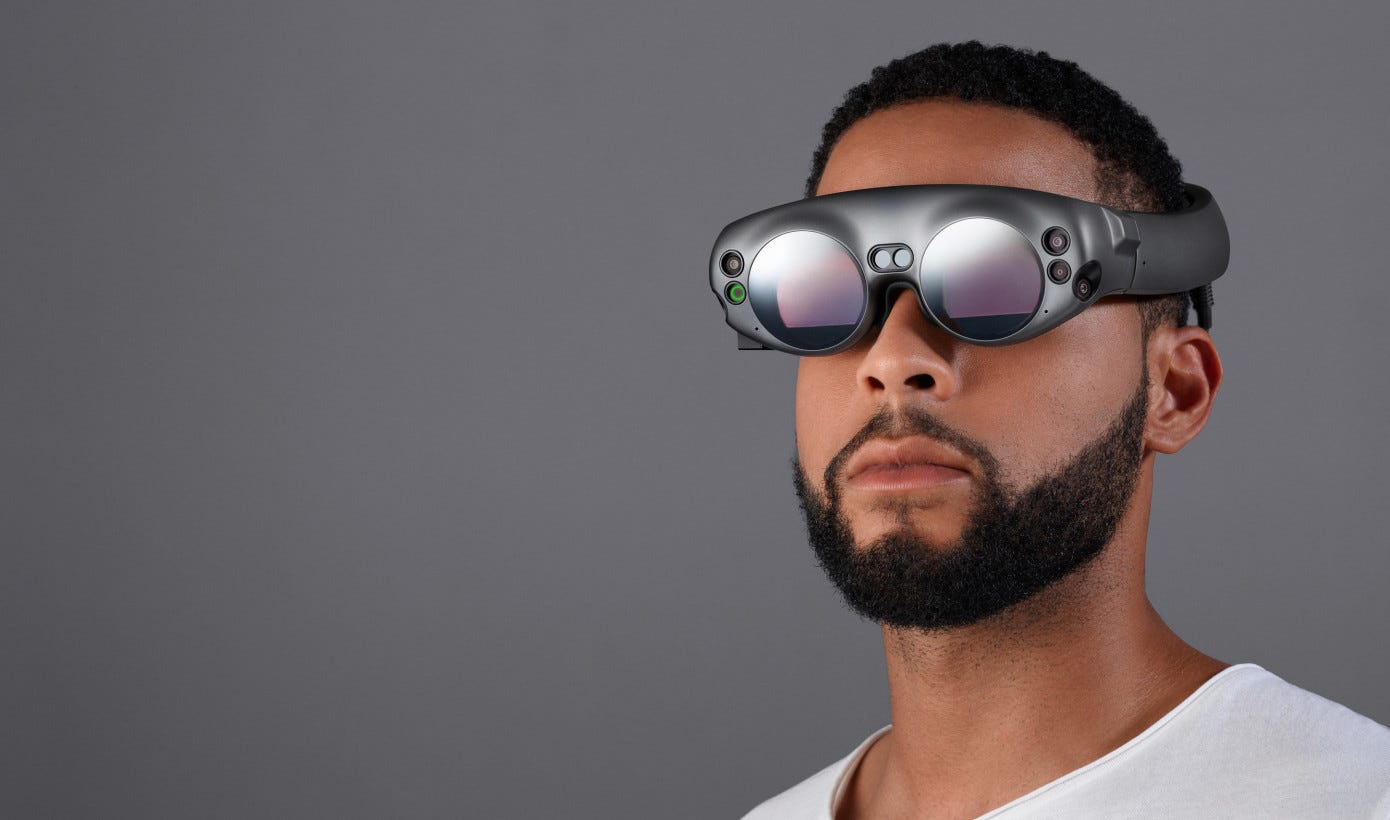 🥽  AR glasses startup FORM raises $12M | Via: Betakit
Vancouver-based Form, a sport technology startup that has developed augmented reality swim goggles for athletes, has raised $12 million CAD in Series A funding. Form's goggles give swimmers real-time performance feedback directly in the swimmer's line of sight.
The funding was led by undisclosed family offices in the United Kingdom and Denmark, and also received participation from Silicon Valley Bank; Form did not disclose the equity to debt ratio of the round. The funding will be used to expand the company geographically, to invest in Form's products and services, and to scale its e-commerce and product teams, as well as marketing and branding efforts.
"Form has grown rapidly since launch last August, and we're proud that we shipped over 10,000 goggles from our website in just the first four months of operations," said Dan Eisenhardt, founder and CEO of Form.
"This investment will allow us to inject funds into the product, brand, and sales expansion, giving even more swimmers seamless access to their performance metrics in real-time, and helping them fulfil their true potential," he added.
The direct-to-consumer brand was founded in 2016. After 14 years as a competitive swimmer, Eisenhardt ventured into sports technology in 2008 when he founded Recon Instruments. Recon launched a smart eyewear product for the sports market in 2010 and was acquired by Intel Corporation in 2015 for $175M.
Form's goggles, which have 16-hour battery life and retail for $199, give swimmers real-time performance feedback, with metrics like split times, distance, stroke rate, and calories displayed directly in the swimmer's line of sight. The startup uses artificial intelligence to ensure the metrics are tracked and delivered accurately. Data from the Form goggles can sync with the Form Swim App, where swimmers can customize metrics, review progress after each swim, analyze performance, and engage with their coaches. The goggles have received endorsements from pro-athletes like Olympic medalist Brent Hayden and world champion triathlete Lionel Sanders. The company also partnered with sports training computer manufacturer Polar to allow swimmers to see their heart rate in real-time during their swim.
⬆️ The Upside:  We believe that FORM has an interesting product. The company is well positioned for several reasons: (1) Experienced management team: The CEO already sold a previous AR company (Recon Instruments) which also focused on sports oriented AR glasses. (2) CEO is also a VC. The CEO also leads a VC which definitely helped him this new round of funding. (3) FORM build a good product at a reasonable price.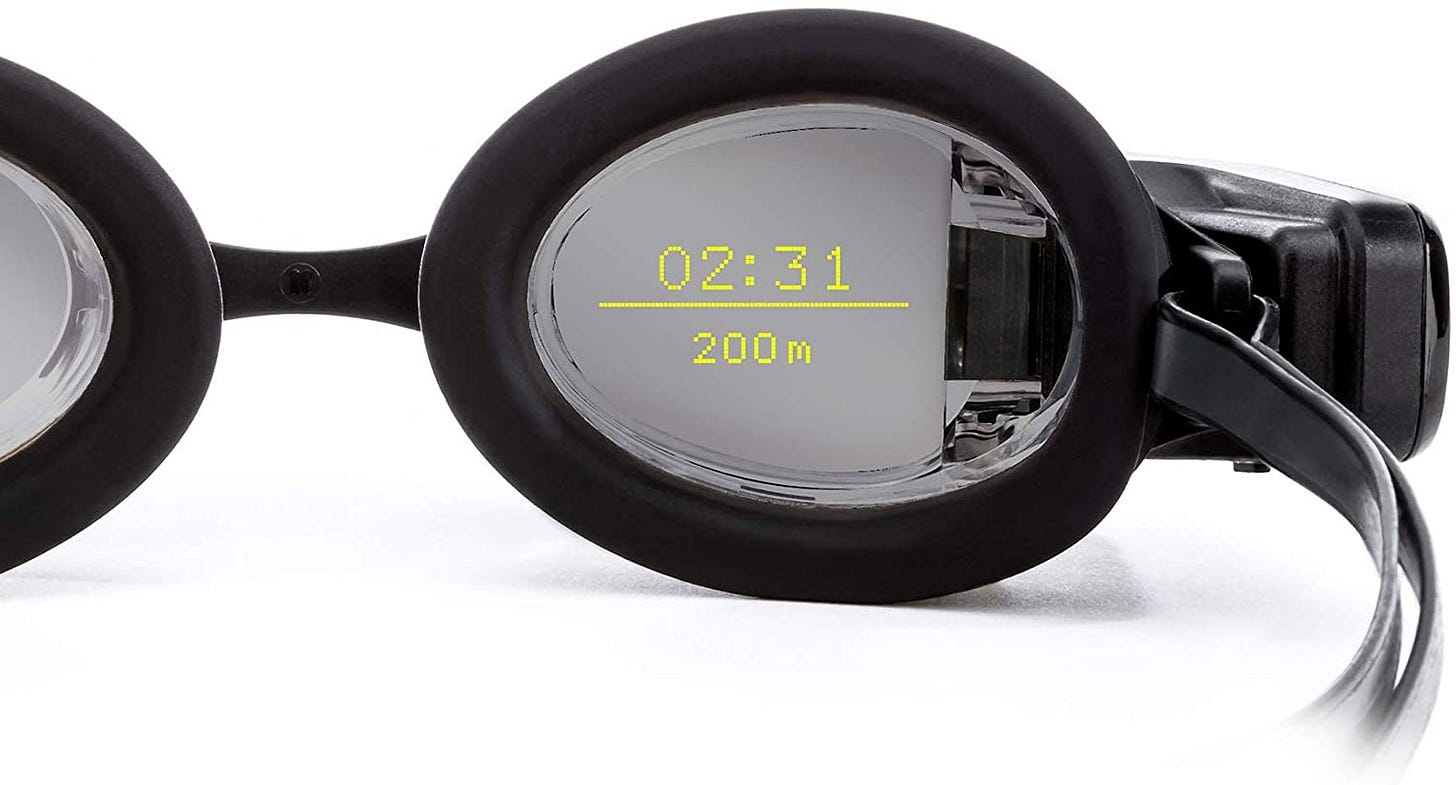 ---
🚑 Wearables, Health, Nutrition News
⌚  New Xiaomi Mi Band 4C fitness tracker leaks – and it's the RedMi band heading West | Via: Wareable
If Xiaomi's fitness trackers weren't already cheap enough, it's set to launch the Xiaomi Mi Band 4C, an even more wallet friendly version of its big selling wearable. We're all eagerly waiting for the Xiaomi Mi Band 5, which is set to launch at some point this year, but it seems the Mi Band 4C will come first. Eagle-eyed Xiaomi watcher Xiaomishka spotted that a forthcoming model number matched that of the Xiaomi-made RedMi band, that launched for the Chinese market in April 2020. The RedMi band really is a no-frills fitness tracker with a large rectangular 1.08-inch color LCD (128x220), heart rate monitor and 5ATM water resistance. It also has five built in profiles for sports tracking, though of course, no GPS.
The screen is larger and the band itself is bulkier than the Mi Band 4 – though for some people, that will be part of the attraction. It will also boast a battery life of around 14 days – and you won't need a charger. The band actually integrates USB into the module itself – so just plug and charge.
But naturally, it's all about price. The RedMi band has been retailing for as little as $20 on reseller sites, so expect the Xiaomi Mi Band 4C to fetch about the same. By way of comparison, the standard Mi Band 4 costs around $35. Xiaomi's bands have always undercut the likes of the Fitbit Charge 4, but over the four generations prices have crept up to keep pace with every-expanding feature sets. And it's indicative of the state of the fitness tracking market that a $35 price tag now seems mid-range. We've seen the likes of RealMe and RedMi surge in popularity in the developing world, and now the likes of Xiaomi can simply rebadge those for launch in the West.
⬆️ The Upside: We believe this is a good move by Xiaomi. Xiaomi has a history of selling very low cost products as a way to own the low end of a product segment. They also have a strong install base of customers in China. However, we believe this type of fitness tracker is not highly differentiated. Xiaomi should go one step further and offer advanced biosensing capabilities like hydration/electrolyte measurement, BP monitoring, and more.
⌚ Polar Grit X is an endurance watch for those that own the trails | Via: Wareable
Polar has unveiled its most advanced sports watch to date – the powerful Polar Grit X, which is aimed at ultrarunners and outdoors enthusiasts. The Polar Grit X GPS running watch takes aim at the Garmin Fenix 6 and Suunto 9, with promises of long battery life and a new focus on performance, nutrition and recovery for endurance athletes. It was described by the company as the "Vantage V with outdoor features", meaning it has the company's most potent performance insights, but a new focus on endurance activities. But let's start with the hardware. It features a 1.2-inch color screen, with a 240 x 240 resolution, packed into a 47mm case that's water resistant to 100m. Built to MIL-STD-810G military toughness, the Polar Grit X weighs in at 64g, making it around 30% lighter than the Garmin Fenix 6 (83g). Of course, there's the company's Precision Prime Optical HR sensor too. It promises 40 hours of continuous tracking, which can be boosted up to 100 hours with power saving modes – making a direct play for multi-stage runners and hikers who will be away from power for long periods.
But it's the software features that really put the Grit X apart from the competition. The Hill Splitter feature puts an onus on ascents, helping you to plan for hilly runs and work to maintain pace both on the ups and downs, and post workout reports will inform you if you're losing time. Along with Hill Splitter, the Grit X also logs running power, so you have the option to run by effort rather than pace. Running power is increasingly catching on as a GPS watch metric, especially for ultrarunners who like to be guided by effort, rather than have pace scuppered by terrain.
And for those who are spending hours on the trails, the FuelWise feature will remind you when to take on fluids or nutrition, and the required amounts of carbs – so you can stick to carefully planned nutritional intake, when things get a little addled mid-run. Nutrition also feeds into post workout analysis, and recovery will also report the amount of carbs, proteins and fats burned, to help you replace what you've lost faster. Polar has also partnered up with Komoot for GPS tracking and routes on the watch itself - plus two days worth of local weather. FitSpark was a big part of the Polar Ignite, and the company's training plans also make an appearance here on the Grit X, which use the watch's recovery and training data to adapt around how your body is feeling. And biometric analysis is also integrated into the sleep tracking – which measures and recovery, as well as offering a nightly sleep score, just like Fitbit, Garmin and other mainstream sleep tracking programs. The Grit X is on sale now for $429 and will be sold exclusively by Polar until hitting other retainers in May 2020.
⬆️ The Upside: While we believe that the polar watch is a good product we do expect polar to get significant traction in the smartwatch market for several reasons: (1) Lack of strong brand recognition in the smartwatch market: Polar is not a strong player in the smartwatch market where Apple is the most dominant player. (2) Hefty price: At $429 it will be very difficult for Polar to effectively compete against Apple. (3) Lack of advanced biosensing capabilities: The Polar watch does not offer advanced biosensing capabilities. Net net Polar should lower the price of its watch and offer advanced biosensing capabilities to have a chance to get traction there.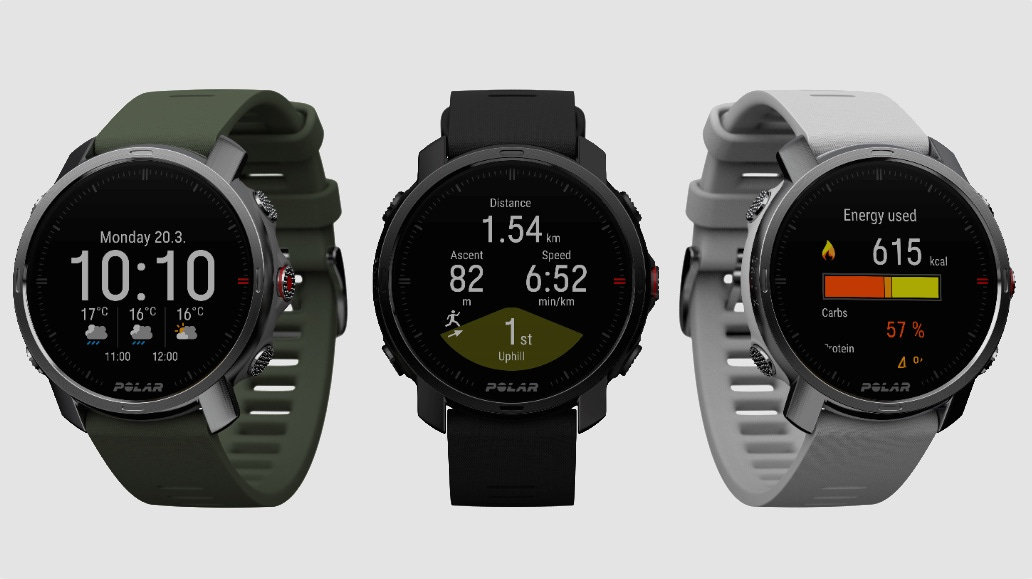 ⌚Samsung gets blood pressure approval – and it's coming to new smartwatches | Via: Wareable
Samsung has got approval for its blood pressure monitoring sensor, and will start offering the feature as early as Q3 2020. The sensor has been present on the Samsung Galaxy Watch Active 2 since launch, and beta trials have taken place in select countries, with an app developed in partnership with the University of California San Francisco. However, without medical approval, Samsung had to temper expectations that blood pressure monitoring was to be relied upon, by warning it was "not intended as a medical device or for use in the diagnosis of disease or other conditions, or in the cure, mitigation, treatment, or prevention of disease." That's changed with regulatory approval from the South Korean Ministry of Food and Drug Safety (MFDS), as a Software as a Medical Device (SaMD). However, it looks like only wearable devices make the grade, as there's no mention of the Samsung Galaxy S9 smartphone.
The company has confirmed that the feature will land on the Samsung Galaxy Watch Active 2 in Q3 "and will progressively expand to upcoming Galaxy Watch devices." We're expecting a Samsung Galaxy Watch Active 3 soon, and that could even include the Galaxy Watch 2. However, that doesn't mean we'll automatically see the feature available in the US or Europe quite yet – as it will likely need to be approved by relevant regulatory bodies including the FDA. But there are some quite large caveats in the approval, which make it a little short of ideal for the general consumer.
⬆️ The Upside: We believe this is a great move by Samsung. Recently Valencell launched the world's first BP monitoring solution for wearables (e.g. earables). In our view there is a tremendous potential for BP monitoring enabled smartwatched as there is an estimated 1.13 billion people worldwide have hypertension, most (two-thirds) living in low- and middle-income countries. In 2015, 1 in 4 men and 1 in 5 women had hypertension. Fewer than 1 in 5 people with hypertension have the problem under control. We also expect other OEMs like Apple to offer BP monitoring capabilities on the Apple watch in the near future.
Video: Samsung
👂  Apple rumored to launch cheaper AirPods in May 2020 | Via: Wareable
New Apple AirPods could be on the way, offering the much-improved form of 2019's Apple AirPods Pro smart earbuds, but much kinder on the wallet. According to tech analyst and reliable source Jon Prosser, the new AirPods were set to launch at Apple's postponed March event. We've seen the updated iPad Pro, and iPhone SE launched without fanfare, and it seems new AirPods might get the same treatment. Prosser says that it could launch with a new Macbook Pro, which has also been rumored. There's not much detail in the tweet, so we've been looking back to previous rumors.
Earlier this year Digitimes touted a rumor than Apple was working up AirPods Lite – a new product, but one that clearly suggests a pared-back feature set. The AirPods Pro feature active noise cancellation and pass-through, along with a feature to ensure to great fit from the re-designed tips. It's a big physical upgrade from the original AirPods, ditching the awkward moulded plastic in favor of squidgy buds that make it easier to get a solid, secure fit. But these great features come with a hefty $299 price tag. That does make it tough for Apple to compete with the huge array of true wireless buds that are dominating the market. David Phelen of Forbes believes it would stand to reason that a cheaper version of the AirPods Pro, without the active noise cancellation, would slot nicely into Apple's product range – and we concur.
⬆️ The Upside: We believe this is a good move by Apple which is already dominating the earbuds market today. In fact, Apple sold nearly 60 million of its Airpods wireless earphones in 2019, according to a new report. Analyst house Strategy Analytics found Apple dominates the wireless earphones space, boasting more than 50% market share in terms of both sales and revenue. Some cheaper AirPods would help Apple further increase its dominance in this market.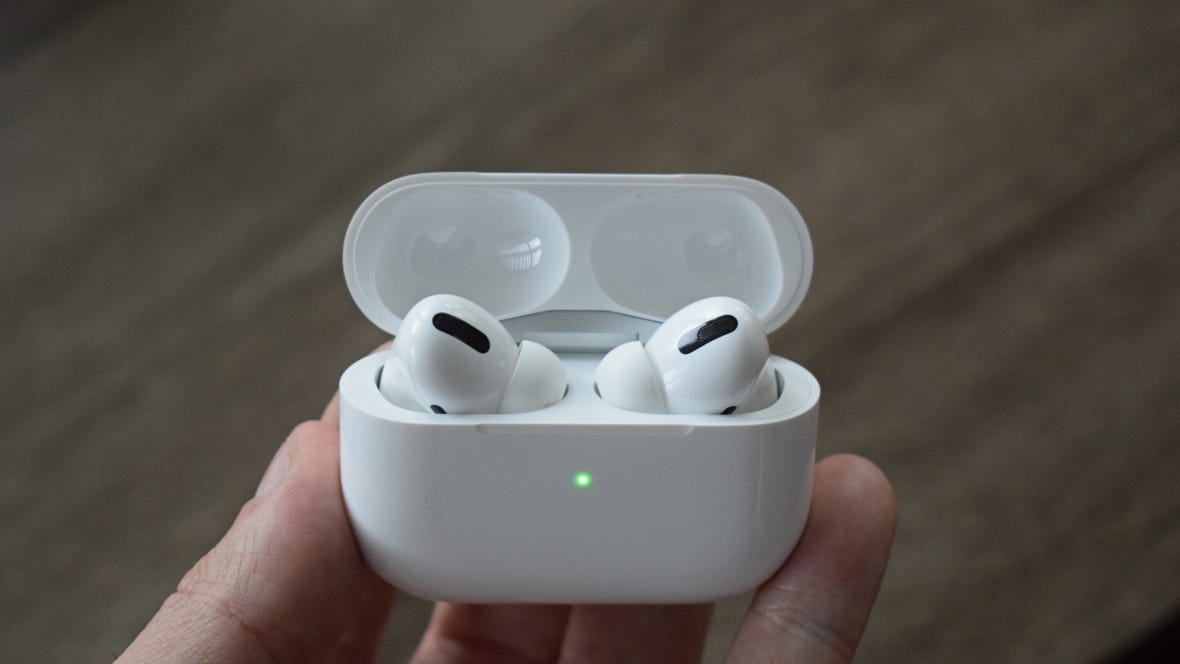 Picture: Apple
---
🎮 Esports & Crypto-Currency News
🎮  Eurosport signs broadcast deal with eRacing All-Star Series | Via: Insider Sport
Eurosport has enhanced its esports coverage by partnering with Torque Esports to showcase its all-star esports racing championship.
The Race All-Star Series, which sees the world's leading professional racers battling against top international virtual racers, was recently announced as part of ESPN's broadcasting schedule as the competition attempts to fill the void left by motorsport postponements.
Torque Esports President and CEO, Darren Cox stated: "We're thrilled to welcome Eurosport as one of our broadcast partners. Having live coverage, direct into European homes is a great step forward for the All-Star Series. We had a fantastic reaction to our initial ESPN broadcasts and we're thrilled to expand our live television reach throughout Europe.
"Our esports series is just going from strength to strength; new commercial partners in ROKiT Phones, television networks like ESPN and Eurosport, millions of impressions on social media, and more and more drivers wanting to take part."
The championship features over 80 weekly competitors which are joined together, in their homes, using the rFactor 2 racing platform. Torque Esports' recent deal with Eurosport will see its All-Star Series broadcasted in more than 150 countries and territories across a variety of channels from cable to social media platforms. Moreover, the organisation has additional highlights content partnerships making the All-Stars esports events available to more than 70 additional networks, resulting in a potential reach of 610 million homes.
As part of the deal, Eurosport will also have access to the All-Star series' Legends Trophy, which brings together some of racing's biggest names including ex-Formula 1 world champions Emerson Fittipaldi, Jacques Villeneuve, and Jenson Button.
During the COVID-19 outbreak a variety of live-sporting events were postponed with eRacing being identified as a substitute to broadcasters during the traditional sports hiatus. Various organisations including NASCAR, Formula 1 and Formula E have released esport variants with much success in terms of viewership and fan engagement.   
⬆️ The Upside: This does not come as a surprise to see Eurosport increasing its coverage of eRacing types events. The truth and the matter is that many major sports racing leagues (NASCAR, Moto GP, F1..) are experiencing great traction and moving virtual by launching esports events to continue to stay connected to their fans and increase fan engagement during this challenging environment. Eurosport's goal here is to take advantage of its new trend.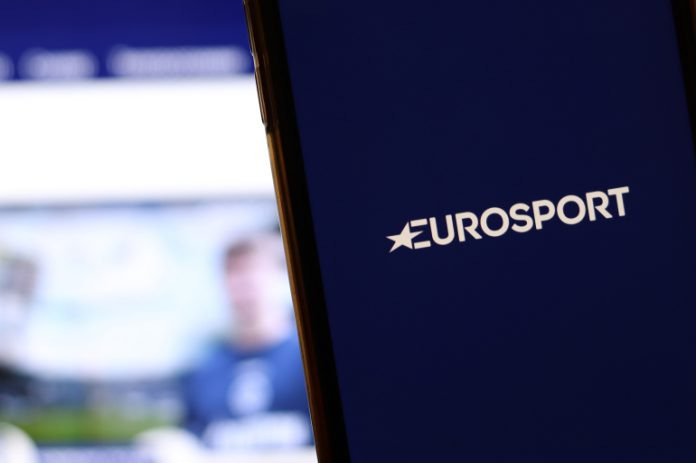 🎮  ELEVEN expands eRacing portfolio with Formula E Race at Home Challenge | Via: Insider Sport
ELEVEN Sports has revealed that it will broadcast the ABB Formula E Race at Home Challenge to its channels in Belgium, Luxembourg, Portugal, Italy and Myanmar. The eight-week event, which has been created to support UNICEF, will feature all ABB FIA Formula E Championship teams and drivers alongside a selection of top gaming athletes.
Danny Menken, Group MD, ELEVEN SPORTS, said: "During this unprecedented time ELEVEN SPORTS is dedicated to continuing to serve its fans with exciting and innovative LIVE content. Leading eSports events like the E Race at Home Challenge offer something new and fresh for our motorsports fans around the world, we hope everyone enjoys what should be an exciting competition!"
The ABB Formula E Race at Home Challenge will feature two separate grids running in parallel, one comprising of Formula E drivers with the other filled with gamers and influencers. Both races will be staged each Saturday, culminating in June 13's Grand Final. Eleven joins a whole host of other broadcasters who have identified virtual Formula racing as a valuable substitute to replace live-sporting events. ELEVEN Sports most recently created its own Virtual Race of Portugal, featuring pro drivers competing with motorsports fans in a virtual race. With the broadcaster committing to an eight-week online Formula E schedule, it highlights the success of the firm's eRacing event.  The broadcaster also has subsidised its schedule with other esports titles such as EA Sports' FIFA 20 Stay and Play Cup and the Digital Swiss 5 elite cycling series.
⬆️ The Upside: This does not come as a surprise to see Eleven focus on eRacing events. Just like Eurosport the company wants to capitalize on the great momentum experienced by racing leagues right now. We expect many other broadcasters to follow suit and adopt a similar strategy in the coming weeks and months as a way to increase revenue and mitigate the impact of the COVID-19 crisis.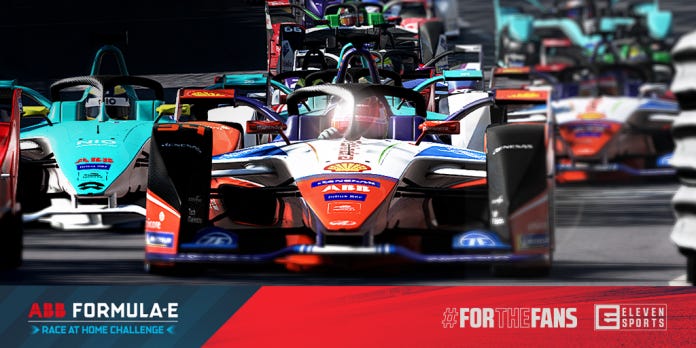 ---
💸 Sports Investment (Fund raising, M&As) Trends — April 2020
Riot Games Acquires Hypixel Studios. Read on here.

AR Goggles startup FORM raises $12M. Read on here.

Moshi, a sleep and mindfulness app for kids, raises $12M Series B financing. Read on here.
---
📊 Key Tech Sports Stats of The Week
$10B: Digital video game spending hit a record high in March as consumers around the globe turned to gaming amid lockdowns to combat the coronavirus pandemic. Revenue topped $10 billion last month, the highest-ever total for a single month and an 11 percent increase year-over-year, Nielsen's SuperData reports.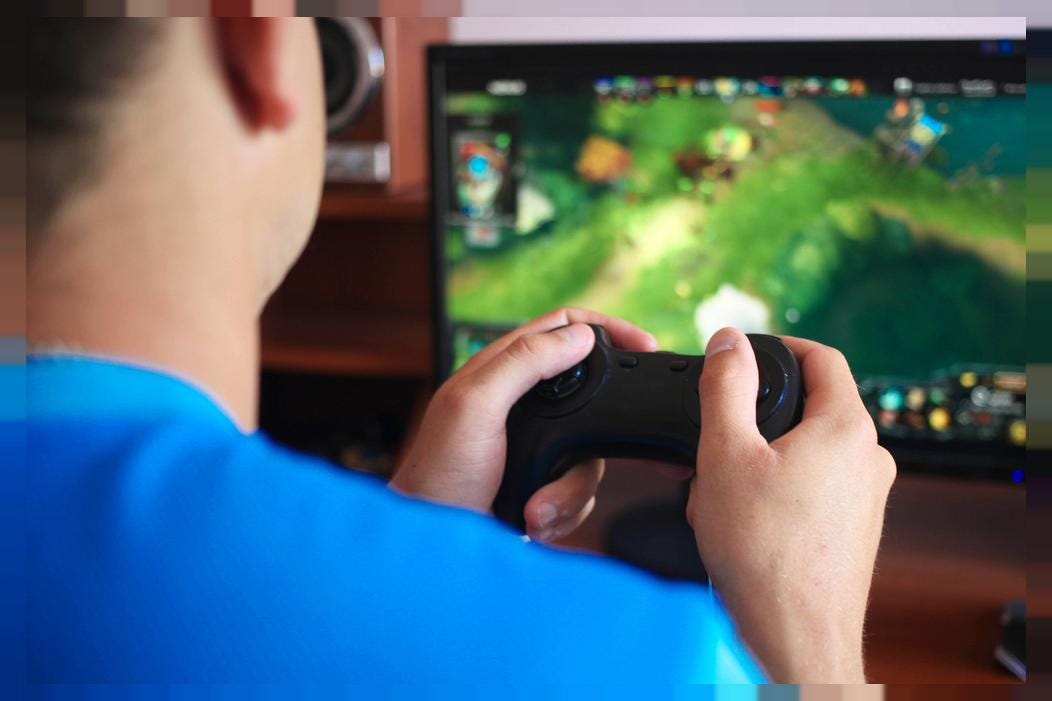 $1B: Epic Games, the creator of Fortnite, is looking to raise between $500 million and $1 billion, according to Bloomberg. This would bring the company's valuation to $15B.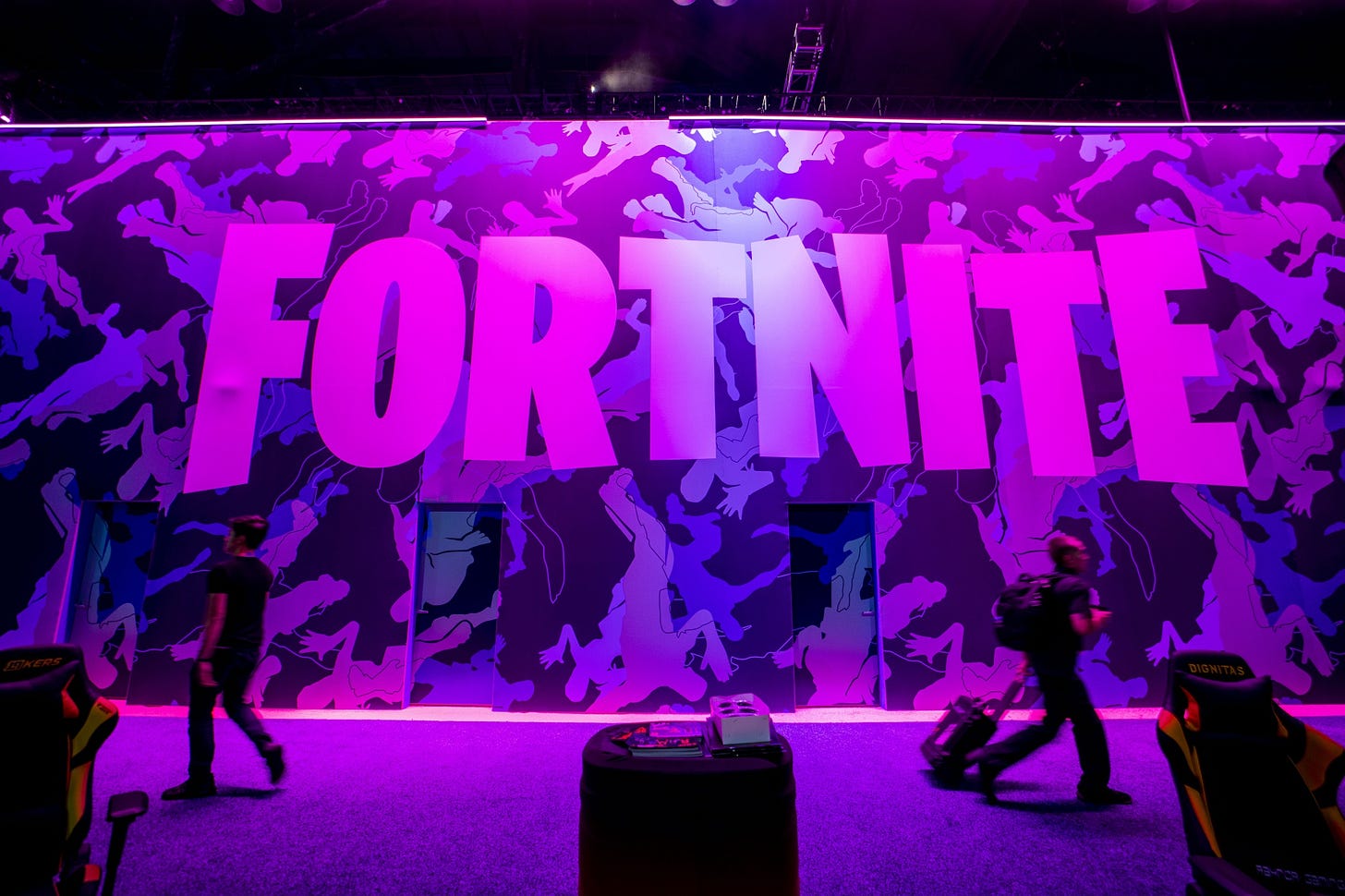 $700M: A-Rod and J-Lo, who have an estimated combined net worth of more than $700M, are alledgedly looking for few well-funded partners to pull off a purchase of the NY Mets team (MLB).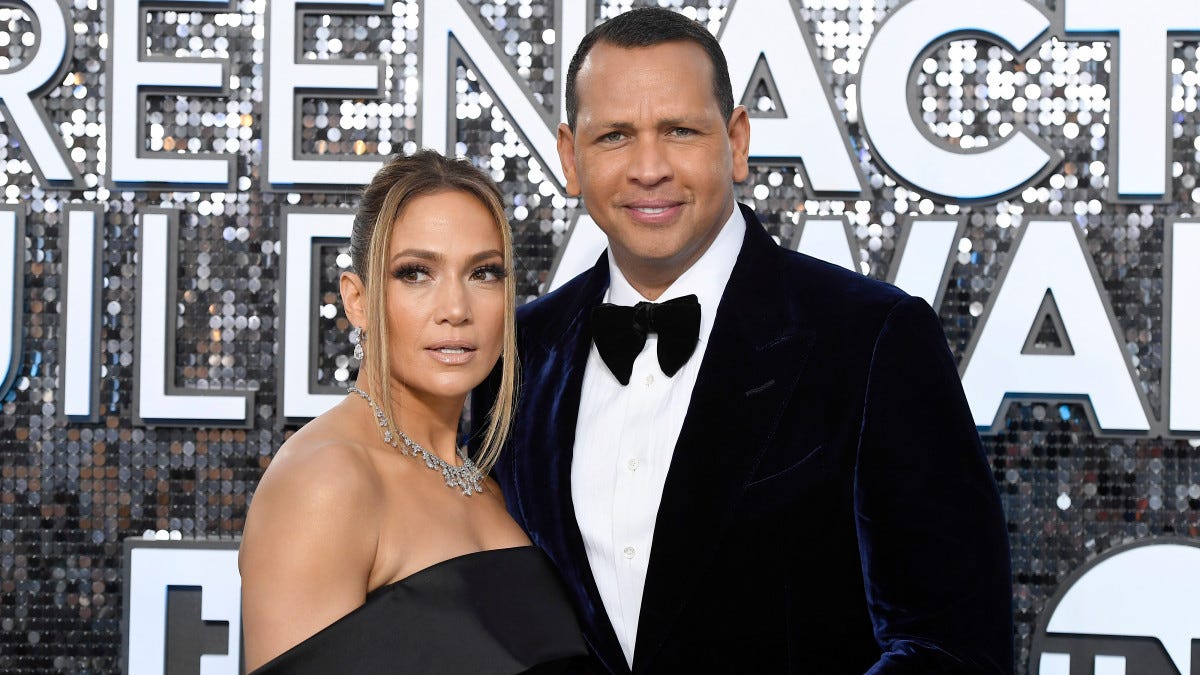 15.8M: Streaming giant Netflix has added 15.77M subscribers in the first quarter, as more people around the world turn to the platform to keep entertained during lockdowns . This was ahead of the company's forecast.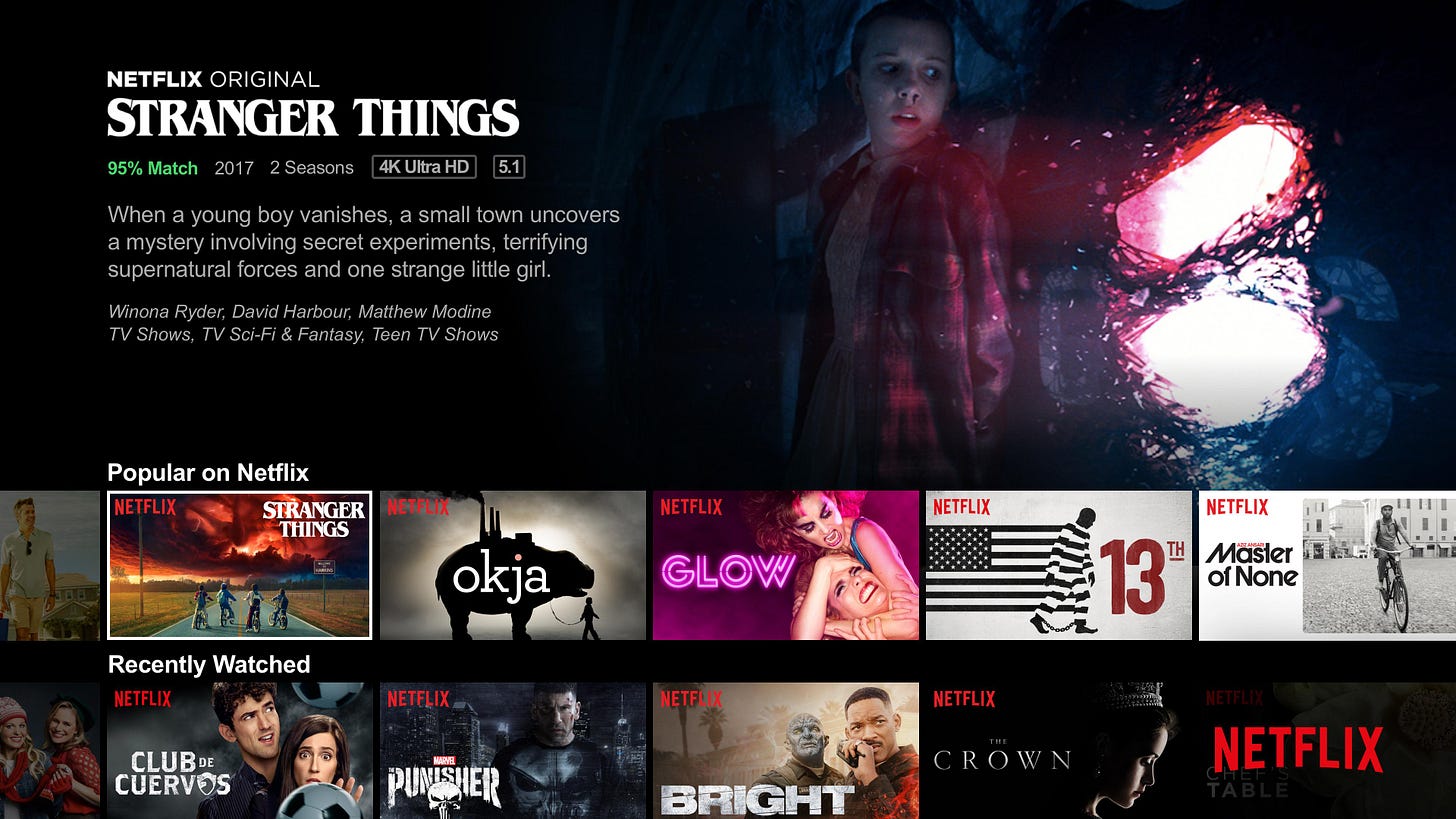 6.1M: Following weeks of build-up, ESPN's Chicago Bulls-focused "The Last Dance" debut was a rating slam dunk. Parts one and two of the ESPN 30 For 30 documentary series averaged 6.1M viewers across ESPN and ESPN2 on Sunday night. How it stacks up:

The most-watched 30 For 30 premieres:
"The Last Dance Part 1" (4/19/20) - 6.30 million

"The Last Dance Part 2" (4/19/20) - 5.80 million

"You Don't Know Bo" (12/8/12) - 3.60 million

"O.J.: Made in America, Part 1" (6/11/16) - 3.42 million

"The Fab 5" (3/13/11) - 2.75 million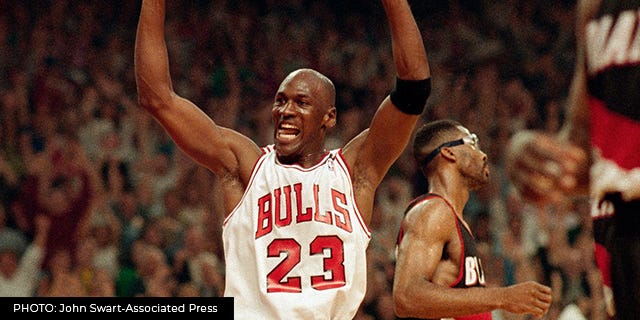 2 mn: The NFL ran through a two-round mock of its virtual draft last week, and that fear came to fruition on the first pick - the Cincinnati Bengals had a 2-and-a-half minute delay before picking, according to ESPN. See here.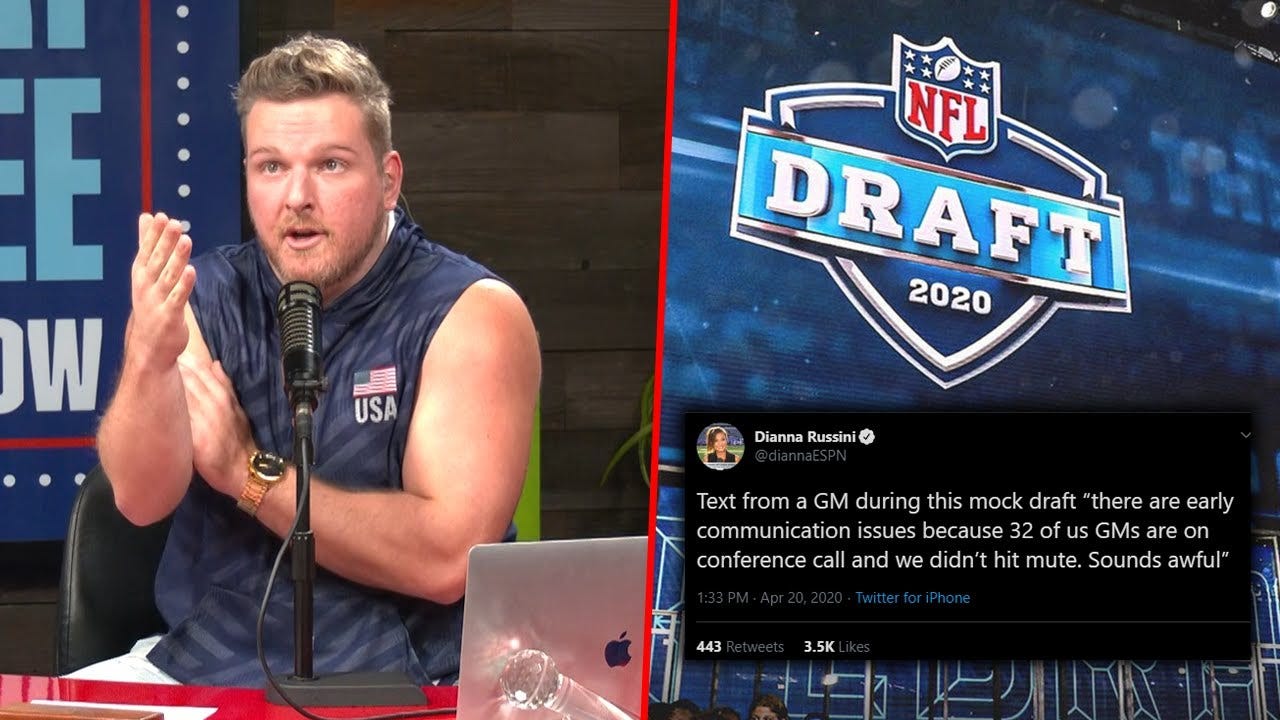 +123%: The Women's National Basketball Association (WNBA) Draft has recorded a 123% increase in viewership on ESPN compared to last year's event. The 2020 WNBA Draft averaged 387,000 viewers on ESPN on Friday, making it the most-watched WNBA Draft in 16 years and the second most-watched in ESPN's history.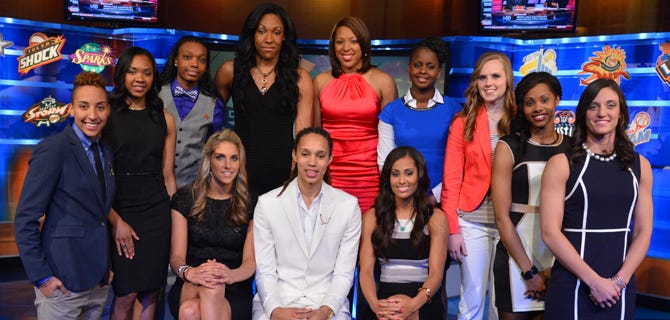 +44%: Snap reported a surge in growth in users and revenue in the first quarter, as homebound users turned to its chat app for connection with friends amid the pandemic. The results mark a surprise as many analysts estimate sharp decreases in digital ad spending in the quarter, the first to show the impact of the coronavirus crisis. The company said its daily user base rose 11M from the previous quarter to 229 million, marking the fifth consecutive quarter of growth. Snap's revenue rose 44% in the first quarter to $462.5M.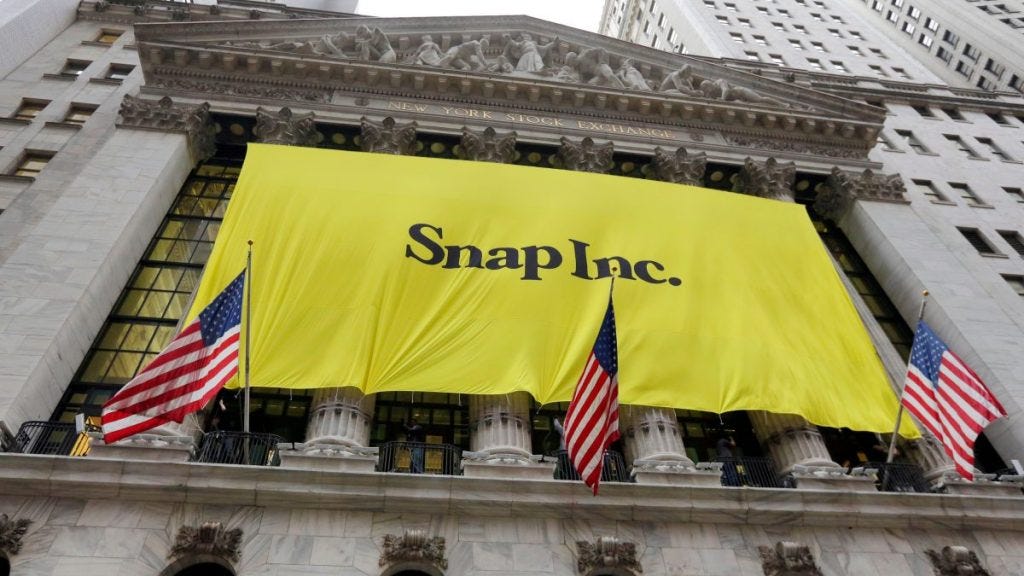 40: According to multiple reports, the proposed cut of 40 minor league teams, taking the minors from 160 to 120 teams, could be moving forward soon. Baseball America and the Associated Press both reported yesterday that the minor leagues are prepared to agree to Major League Baseball's proposed cuts heading into a negotiation session last Wednesday.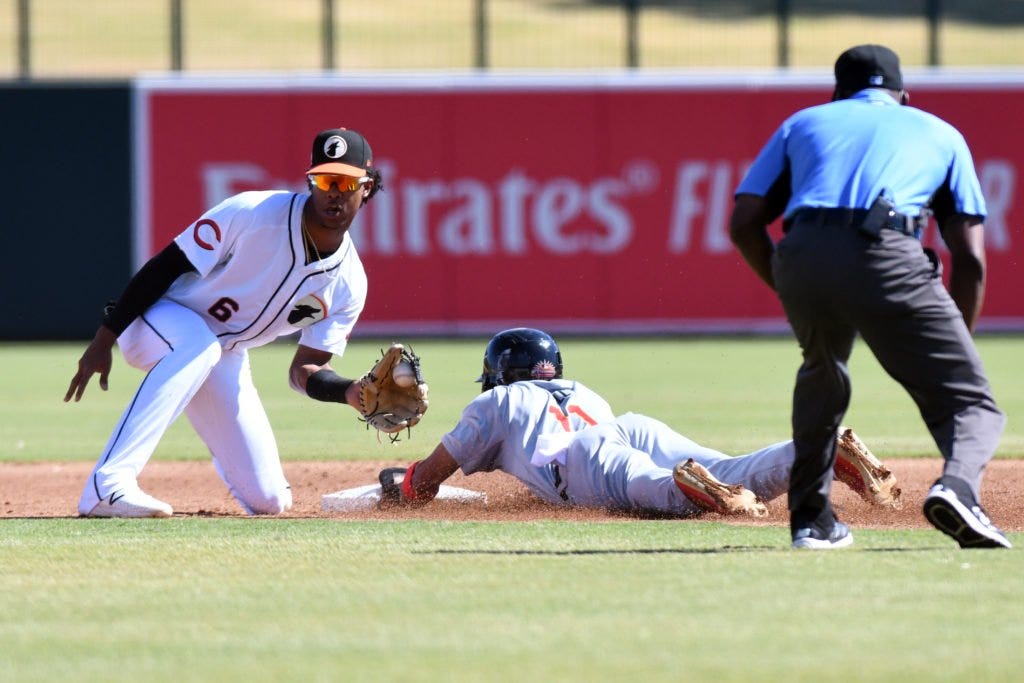 11%: Sports intelligence provider Sportradar has released figures highlighting an 11 per cent increase in its available sports content for April 2020 compared to the same period last year, despite COVID-19 postponing a multitude of sporting competitions.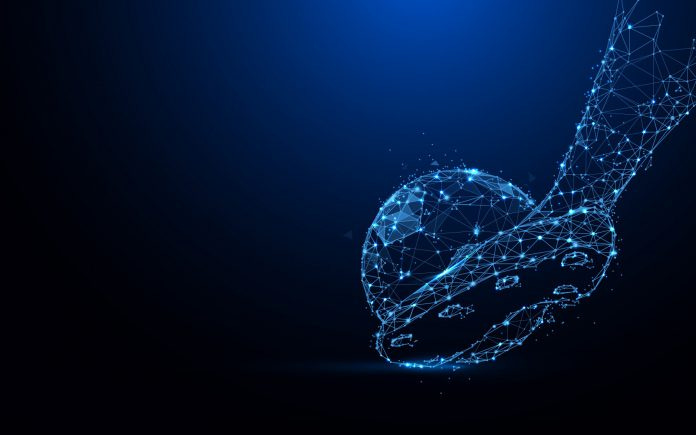 -35%: Amid a significant decline in crowdfunding projects, Kickstarter is closely eying layoffs, The Verge reports, citing an internal company memo. "Projects are down by about 35 percent," it reports. "Conversations are now starting with Kickstarter's union organizers about 'potential layoffs.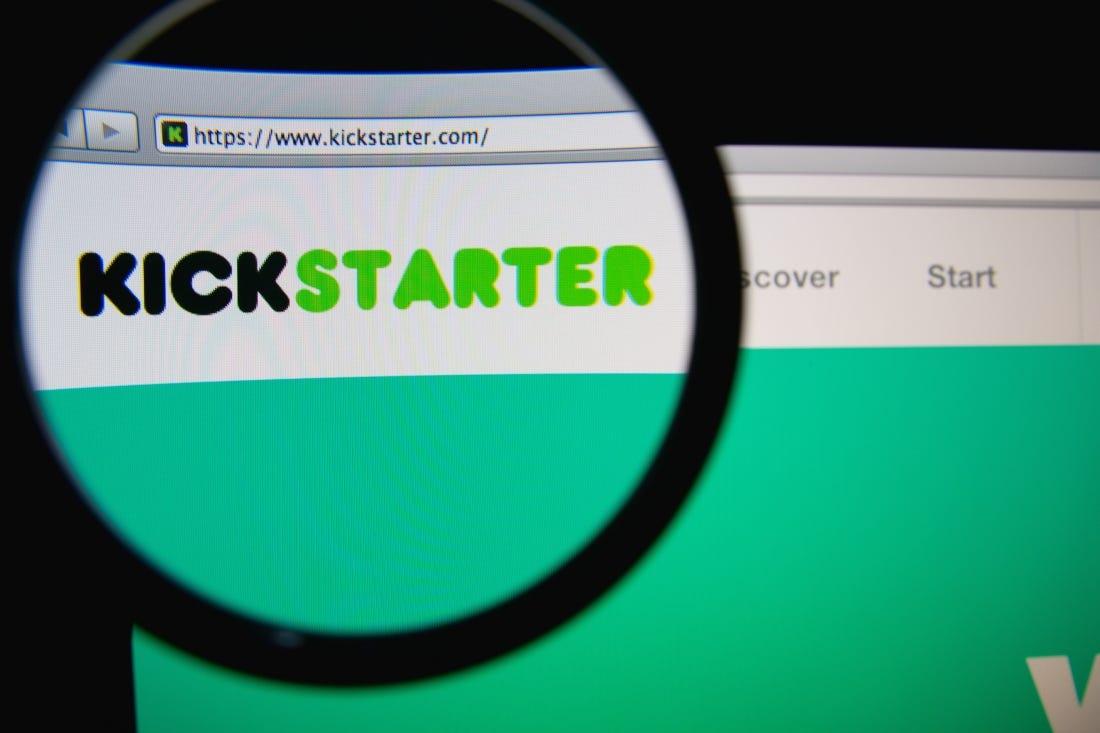 -12.5%: Arsenal FC's first team players and its core coaching staff, including Mikel Arteta, have reached a 'voluntary agreement' to take a 12.5% wage reduction due to the COVID-19 crisis.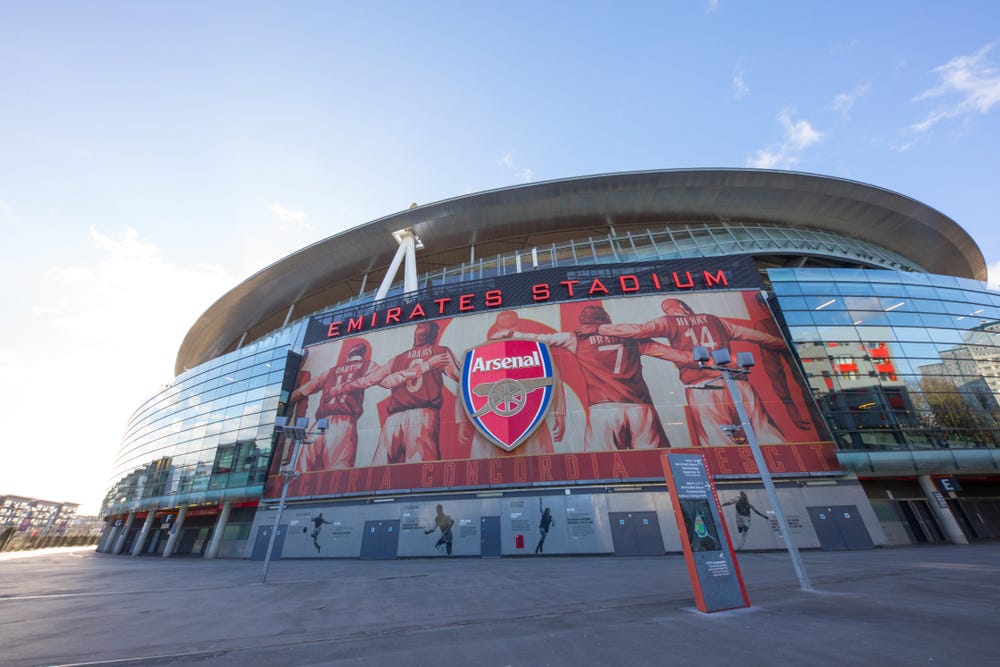 -$13M: Cricket Australia's (CA) chief executive Kevin Roberts has revealed the organisation has already suffered an estimated $13M financial hit due to COVID-19.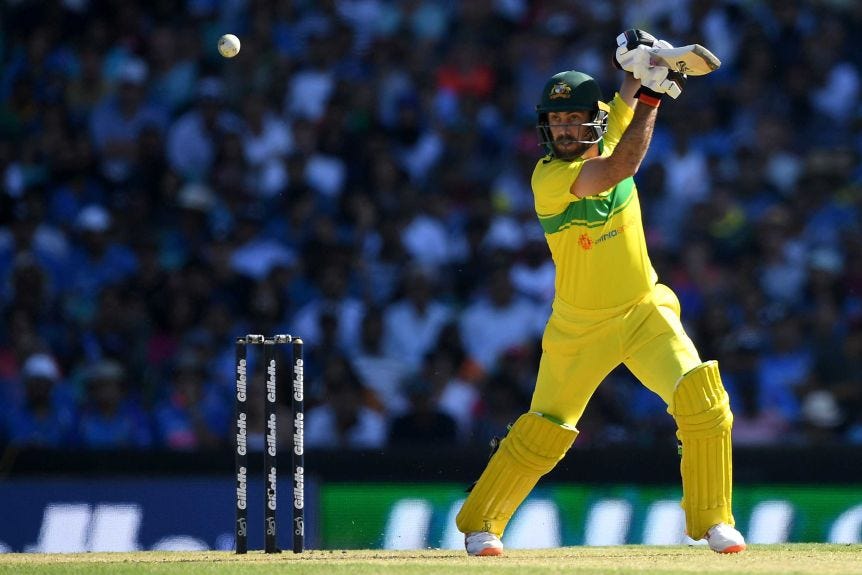 -$40M: Newzoo has adjusted its Global Esports Market Report due to the impact of COVID-19 with the sector expected to generate revenues of $1.06B in 2020, $40M less than the previously announced $1.1B figure.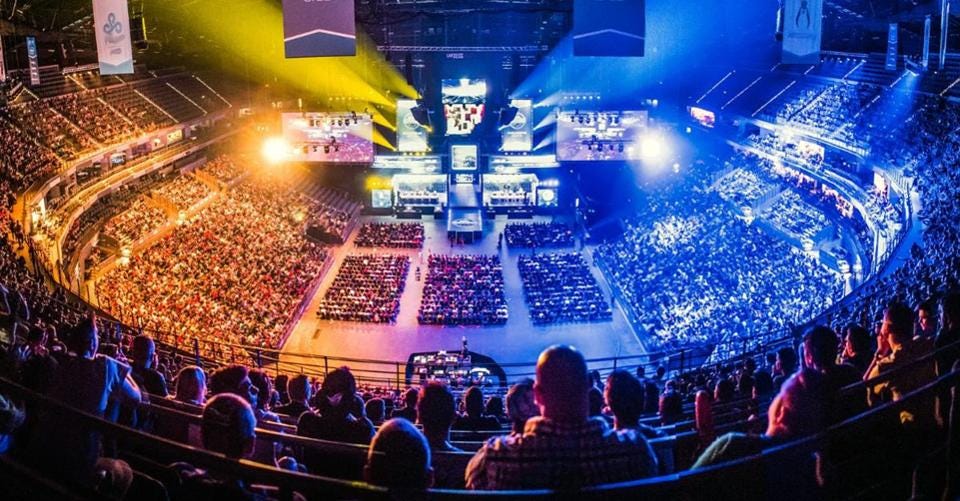 ---
📸 The Upside: Snapshots & video of The Week.
Rafa and Roger Federer's Goat chat: When 2 GOATS go on Instagram to have a little chat about COVID-19, their respective family, tennis academy.
South Korea resumes Baseball season. It's late April, and spring training is kicking off - in Korea. But the restart of competitive exhibition games last Tuesday may provide a blueprint, or at least some real-world lessons- for Major League Baseball to do the same. "For the most part people here are living a relatively normal life," Hank Conger, in his first year as the catching coach for the Lotte Giants, told the New York Post.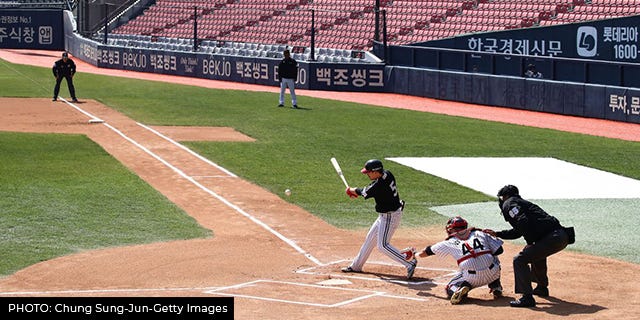 COVID-19 Shelter in place: More sleep, less snoring: In this analysis, Sleep tech vendor Fullpower Technologies looked at sleep data of 300K+ nights and observed that since sheltering-in-place we snore less. That's true for females and males. Males tend to snore more than females as the analytics shows and Snore is a precursor to apnea and COPD. Scientifically, we learned that snoring tends to happen more during deeper sleep phases. Therefore less deep sleep could correlate to less snoring although we sleep longer with shelter-in-place. You can read the full analysis from Fullpower Technologies here.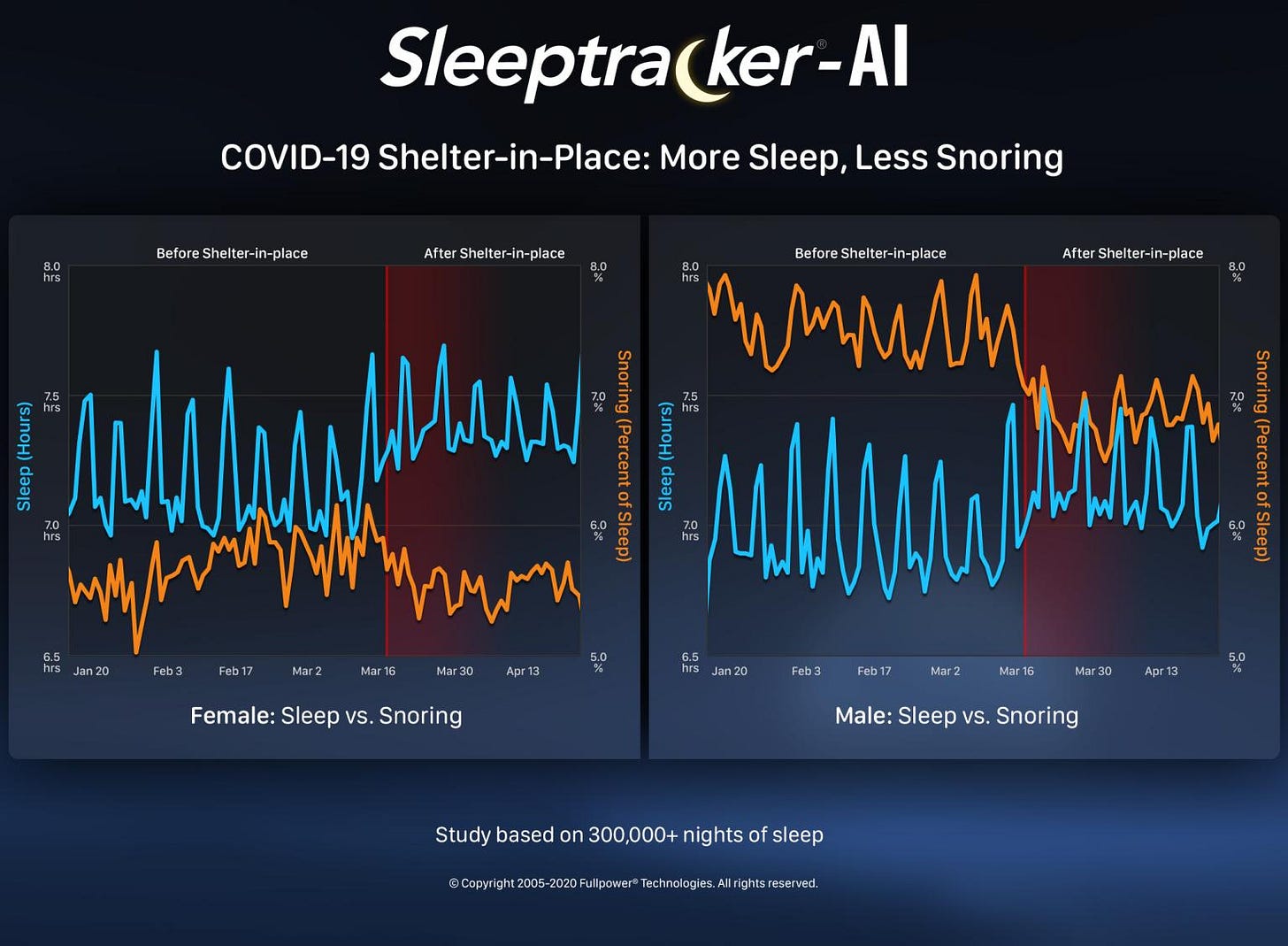 Picture: Fullpower Technologies
Inter Miami FC and DJ star Guetta team up. Last weekInter Miami CF announced a partnership with DJ star David Guetta as part of a 'United at Home' Fundraiser Concert.