Discover more from The Upside Newsletter
Data, insights, and stories from the world of sports, business, and technology.
Over 6,000 subscribers
🎮 Latest NFL team to enter eSports? The Vikings..
Dear Friends and Members,
We just published our analysis on why NCAA athletes should get paid, so be sure to sign up for our premium subscription by clicking the "subscribe now" button below.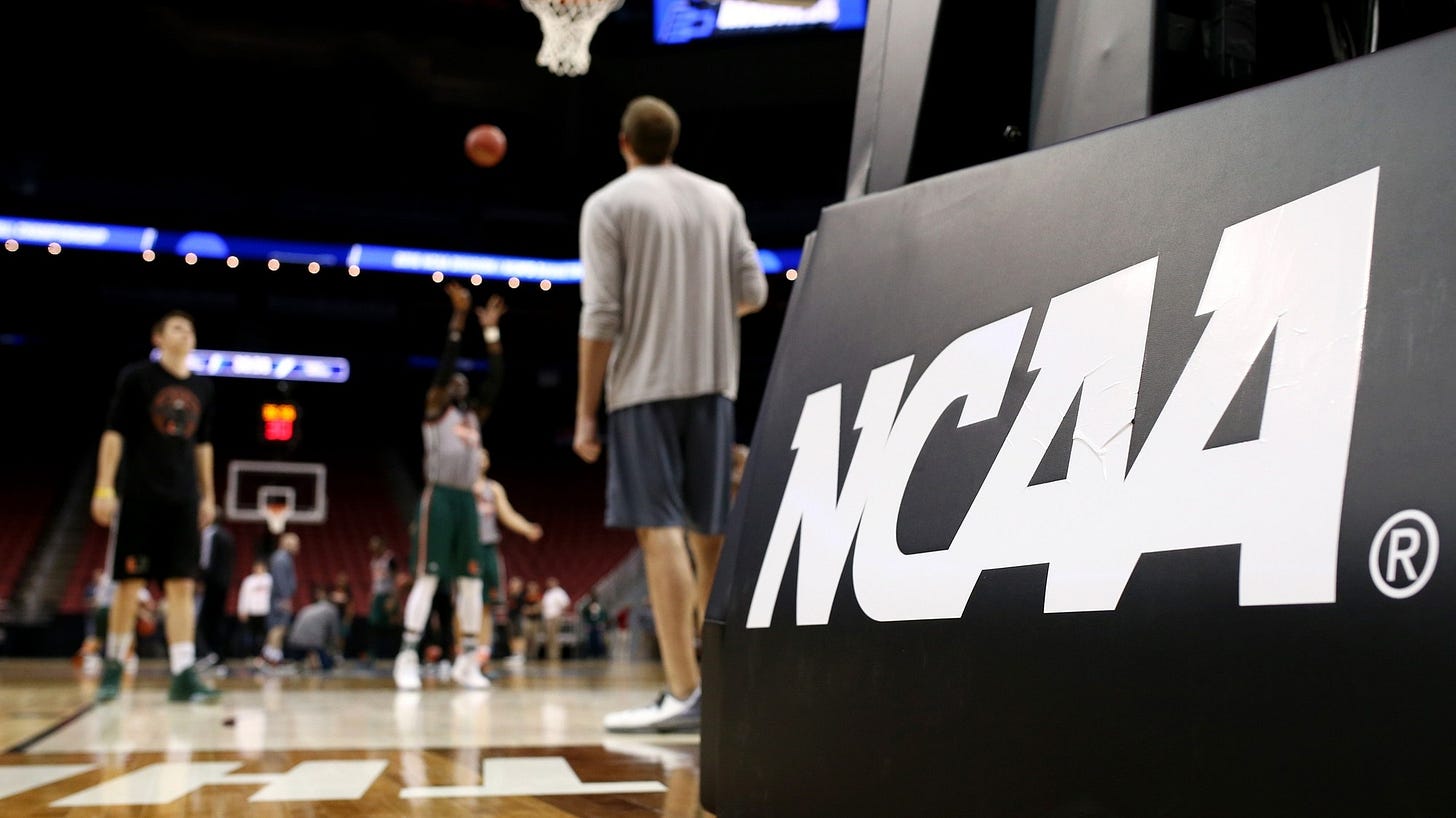 Looking for access all of our previously published analysis, insights, data, podcast interviews, and more? Subscribe now to unlock access!
Next week we plan to publish our next weekly sports and tech analysis. 
📰 Top Stories We're Reading This Week 
👓 Apple AR glasses: Latest details on Apple's augmented reality ambitions
🥽  Tilt Five is bringing AR glasses into your home through tabletop gaming
⌚Xiaomi smartwatch: Everything we know
⌚ It's official - Fitbit to be acquired by Google
🎮 Vikings owners unveil e-sports team, the Minnesota Røkkr
💸 Latest Investment Trends
📊 Tech Stats of the Week
📸 Snapshots of the Week
Let's jump right into the insights and upside for all of these top stories
---
🎮 AR/VR/Video Sports News
👓 Apple AR glasses: Latest details on Apple's augmented reality ambitions | Via: Wearable
It's the rumor that won't go away. Apple is making AR glasses. At least that's what the constant speculation points towards.
Since Apple jumped into AR in a big way with ARKit way back in June 2017, it has continued to make improvements to the framework that could well form the foundations of Apple's first AR smartglasses.
But how could they work? What will they look like, and what kind of features can we expect? We've pulled together all the rumors, patents and other evidence that suggests Apple firmly has its sights set on launching smart eyewear.
Apple and AR: The story so far
We've been hearing rumbles about AR and Apple for years. In 2017, with the launch of ARKit, people started to assume that the folks from Cupertino were working on some actual hardware despite its AR platform only working on its smartphones and tablets.
Since then, there's been numerous reports that have suggested Apple is working on an AR wearable. But so far nothing has materialised. We've heard that projects have been put on hold or were even cancelled.
The latest evidence to suggest Apple is still working on the idea comes courtesy of hints in beta versions of iOS 13 that suggest a pair of smartglasses, codenamed Project Garta are in the works. The emergence of new patent applications also continue to add fuel to the Apple AR fire.
Apple AR glasses: Design
The look and feel of Apple's smartglasses is a topic that has had almost no detail attached to it, even with time. Though we've heard a lot about features they could boast, the design of the glasses isn't something we don't really have any indication about.
That said, we've got some tidbits to work with. For example, starting with recent info from reliable Apple analyst Ming-Chi Kuo's, this suggests that Apple may have looked at the success of the Apple Watch and decided the best way to launch AR smartglasses was to make it an iPhone accessory first.
Then, as it gets easier to miniaturize parts, it could build an all-in-one standalone device when the time is right. And if there's one thing Apple is generally good at, it's timing.
Apple AR glasses: Features
We know there's the possibility of Apple's glasses being designed with different control methods in mind.
According to Bloomberg, in late 2017 Apple was reportedly unsure about how users will actually control the device. It looked at Siri, touch panels and head gestures to get around the interface. At the time, it appeared Apple hadn't settled on any of them yet.
That Bloomberg report partially corroborated a 2017 leak from alleged Foxconn insiders on Reddit. The leak claimed that the device would have a microphone, accelerometer and magnetometer. It would also use bone conduction for audio and sport a 428 x 240 resolution in champagne and black designs for both men and women.
The interaction methods were on par with the Bloomberg report. There would be a capacitive touch strip on the arm for volume and call functions, and head gestures to control apps and Siri.
The Siri claim seems natural given the rise of AirPods, and backed up with updated patents that included references to the voice assistant as a remote for smartglasses. Also in the world of patents, Apple seems to have made plans for a finger-mounted device that would let you interact with objects, kind of like North's ring for its Focals smartglasses. Details of Apple's smart ring were fleshed out by another patent recently, too.
We've also found out that the glasses might have adaptive transition lenses, allowing them to adapt to harsh sunlight or glare, much like reactive glasses currently available without smart features. In fact, this makes it sound like the glasses could potentially double up as sunglasses.
Another fresh development comes in the form of Apple's new U1 chip, present in the iPhone 11 smartphone range. This chip introduces the potential for spatial awareness in devices, and could let your other devices, like an Apple Watch or your phone, become controllers that your smartglasses can track in space, an enticing proposition.
The chip could also let you much more quickly build a map of the area surrounding you in AR, using your phone's cameras or some embedded in the smartglasses.
There's a limit to how crazy Apple can go with its designs - they'll still be smartglasses, with lenses and arms. How chunky they might be, or exactly what shapes they'll be available in, though, is something we'll have to wait to find out.
Apple AR glasses: The software
And then there's the software. The glasses are reportedly going to run a new fork of iOS called rOS, which stands for Reality Operating System. Apple has been prototyping AR applications for this new headset for some time, according to reports.
These apps are both rebuilt versions of Apple apps, like Maps and Messages, and brand-new apps like virtual meeting rooms and 360-degree video playback. We don't yet know how the interface will look or what rOS will be capable of, though.
We are told that rOS will have an App Store where you can download applications built for ARKit. And interestingly, Apple is internally using an HTC Vive and developing a Samsung Gear-like device to test AR applications for the headset.
This matches up with an earlier Bloomberg report, which says Apple had been in talks with potential suppliers for components of a glasses-like device late in 2016, and "has ordered small quantities of near-eye displays from one supplier" for testing purposes.
The device would connect to the iPhone and present images over the wearer's vision. It would show images and other information in the wearer's field of vision, and may use augmented reality, the anonymous sources said.
Obviously, if Apple is looking to build an AR device they're going to need test devices to work out interface and app development. Using virtual reality, a more advanced medium at this stage, is a good step toward doing that.
Apple AR glasses: The potential tech partners
But how will Apple go about actually making these glasses? It appears to be leveraging a range of established partnerships to build the hardware for its glasses.
For instance, all the way back in 2018 Nikkei reported that Catcher Technology, which makes metal framing and cases for the iPhone, was going to start making lightweight framing for augmented reality devices. It didn't confirm saying it's doing this for Apple, but the fact that it's a key partner for Apple makes it an easy leap.
By the way, "lightweight" framing indicates a form factor more like actual glasses, rather than a headset or visor. This would fit in with Apple's obsessiveness with building the most svelte gadgets possible. It would also match with Apple's desire to make wearables that are also fashionable, like the Apple Watch.
The display, according to Digitimes in 2018, is going to be on the first mainstream products to utilize MicroLED. That's a technology that uses half the power, is brighter and higher contrast than regular AMOLED displays. Plus, it's thinner, which makes it easier to fit into lighter frames.
Apple is rumored to include MicroLED tech in future Apple Watches
However, this is far from a sure thing. Apple has been planning to debut MicroLED on the Apple Watch but hasn't been able to yet. Still, MicroLED appears to be the go-to tech for AR smartglasses, and it's likely they'll make their way into Apple's smartglasses at some point.

Back in early 2017, Robert Scoble said an anonymous Carl Zeiss employee told him the company was working with Apple on a light pair of augmented reality smartglasses. Carl Zeiss experiments on lenses for augmented reality, so if this is true it's likely that's where Apple's lenses could come from.In terms of the glass itself, that will likely come from Corning, a big Apple supplier. Corning actually patented something called a Wide Field Display in late 2018, which is used for AR and enables a field of view between 40 and 70 degrees. A good number of AR glasses sport a field of view of 45 degrees, so that's not too bad, but it could be better.Apple is looking to power this new device with a custom system-on-a-chip, much like it does with the Apple Watch. These chips would be able to power an 8K display for each eye. It would also be wireless tethered to a box that houses these chips, kind of like the Magic Leap One.Fast-forwarding to more recent times, though, Apple recently had a patent discovered by Variety (above), showing a headset with facial recognition softwarebuilt in. It was only filed in March 2019, showing that Apple is still making progress on AR in the background.There is a bit of a wrinkle. Ming-Chi Kuo says Apple is readying an Apple Watch-like pair of smartglasses for an early 2020 release. As mentioned above, these glasses would be an accessory that lean heavily on your phone for power.Apple
AR glasses: The team
That would be the same team behind ARKit, led by former Dolby hardware head Mike Rockwell, who has assembled a team consisting of veterans from Oculus, Microsoft's HoloLens team, Amazon's Lumberyard VR platform, Google Earth, and, perhaps unexpectedly, Hollywood special effects studio Weta Digital, which was behind movies like The Lord Of The Rings trilogy and Avatar.Apple has also moved over people from its camera team to work on the project, which makes sense because the camera is vital for AR. The medium not only needs to be good at displaying virtual objects on top of real ones, it needs to be able to see and understand the world around you to do it properly.
Apple has also been snapping up augmented reality companies to bolster its talent. In November 2017, it bought startup Vrvana, who previously developed a mixed reality headset called the Totem.

Though it went unreleased and was mostly used for demos, the Totem used pass-through cameras on the outside to view the world and display it on OLED displays inside the headset. Then it would overlay things on top of it, and could even switch to VR if needed. It's likely that Vrvana and the Totem are being used to develop Apple's AR glasses, rather than become a consumer product.It also purchased augmented reality company Metaio, which was reportedly so sold on Apple's pitch for AR that it threw the bankers out of the room and wanted to sell itself to Apple for cheap. More recently, Apple has been picking up patentsthat Metaio had been working on.Apple is also beefing up ARKit's abilities in iOS so that developers can do more things, like allow apps to remember where you placed virtual objects – so that if you close and open them everything is exactly where you left it.
Apple AR glasses: Challenges
Augmented reality is not easy, and there are a number of technical challenges that need to be overcome in software, AI, graphics and manufacturing before a true mass-market pair of glasses is available. CEO Tim Cook has been very up front about Apple's challenges in the space. Speaking with The Independenta couple of years ago, he explained them."There are rumors and stuff about companies working on those – we obviously don't talk about what we're working on," Cook said. "But today I can tell you the technology itself doesn't exist to do that in a quality way. The display technology required, as well as putting enough stuff around your face – there's huge challenges with that. The field of view, the quality of the display itself, it's not there yet."Cook continued: "We don't give a rat's about being first, we want to be the best, and give people a great experience. But now anything you would see on the market any time soon would not be something any of us would be satisfied with. Nor do I think the vast majority of people would be satisfied." He did conclude, however, that "Most technology challenges can be solved" but said it's "a matter of how long."
Apple everything
For a while, Apple was still trying to figure out compelling use cases for AR moving forward, according to Financial Times and Wired. It's also got multiple prototypes around, with some as simple as Snap Spectacles, recording video and relying on the iPhone as a display.One thing is for sure: Apple has a real pair of AR glasses, according to AR-focused VC Matthew Miesnieks, who says he's spoken to people who have held them in their hands.Even if Apple has figured out use cases, the Foxconn leak revealed there could be trouble behind the scenes. Chiefly, the employees noted there's currently a 65% chance that "Project Mirrorshades" is completely scrabbled. The 2017 leak said the smartglasses could be delayed until 2018 or 2019. We're in late 2019 now, and haven't seen anything yet.However, that timeline was even more aggressive than the reported "aggressive" timeline of revealing the glasses in 2019 and releasing them in 2020. Even then, that seems ambitious as the tech doesn't seem fully ready, as per Cook's comments.
Apple AR glasses: Release date
The reports of a 2020 release date for Apple's AR glasses will just not go away. AppleInsider reported that Apple was among the many industry giants meeting with AR suppliers at CES 2019, which perhaps means that a 2020 release isn't completely out of the realms of possibility.Moreover, this autumn a leak from the iOS 13 beta has indicated that Apple is still working on smartglasses, after all.Now, it's no secret that Tim Cook is excited for AR, and the launch of ARKit proved that Apple is serious about this space. As does the fact that Apple purchased a number of companies that are well-versed in AR software. Take companies like SensoMotoric Instruments, which specialize in eye tracking. Doesn't that sound like it would be helpful for a pair of AR glasses?
Apple has clearly invested a lot into this project, but it's also not afraid of dropping a project or scaling back if it's not working out. Take a look at Apple's big self-driving car project, which saw it hire a number of car engineers before eventually sputtering out.If we do see the glasses launched, it would be the third major new hardware category launched under Tim Cook, after the Apple Watch and HomePod. The Apple supremo has also gently nudged away speculation that Apple would be going first to VR, saying that he sees more value in augmented reality.
⬆️ The Upside:  Ultimately Apple is uniquely positioned to create a mass market for consumer AR glasses. They will be able to convert a large portion of their 1B+ iOS users to the Apple AR glasses. Now let's not forget that Apple is is typically not first to market. They want to make sure that the AR Apple glasses will have a very sleek design that will meet Apple's standards. We expect Apple to introduce those AR glasses in 4Q 2020.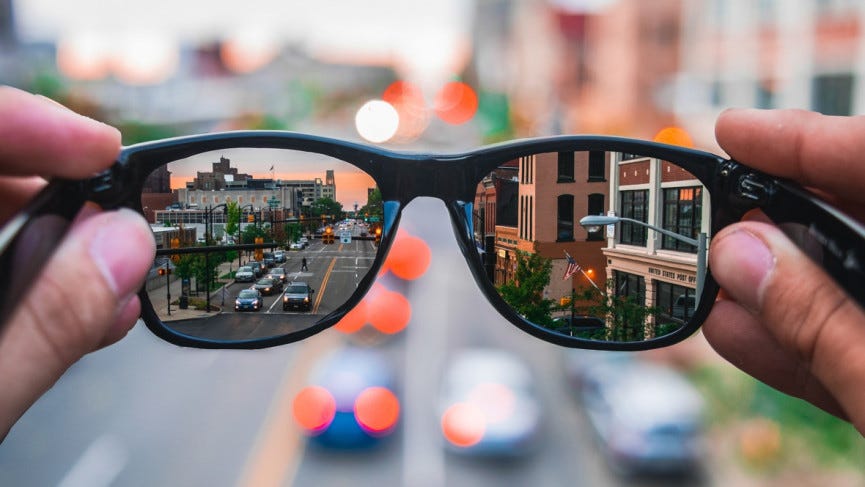 🥽  Tilt Five is bringing AR glasses into your home through tabletop gaming | Via: Wearable
Tilt Five, a Silicon Valley-based startup that took to Kickstarter to makes its AR idea a reality, has joined the $1 million crowdfunding club.
It now lives with the likes of Oculus Rift, Bragi Dash and the Avegant Glyph as a Kickstarter project that has convinced thousands of backers to part with big bucks. This time for a tabletop gaming system that uses a pair of augmented reality glasses to bring your board games to life.
The tech minds behind Tilt Five are largely the same ones that brought us CastAR, another crowdfunding success story that we covered back in 2016.
Now that it has considerably more money than it aimed to raise, Tilt Five's team is hoping to learn from previous mistakes to ensure it hits its estimated June 2020 delivery date.
The concept behind Tilt Five is straightforward, even if the tech behind it is the opposite: to bring augmented reality into your home, and use it to improve your experience of tabletop gaming with vivid visuals and graphics.
The idea has been pursued by the startup through multiple companies. CastAR was the first attempt, and while it made huge leaps technologically, things fizzled out.
"It's not my first time doing this," says Jeri Ellsworth, Tilt Five's cofounder who also worked on CastAR and previously worked as an electrical engineer at Valve. "I learnt a lot of lessons before, and as in life you gotta get a couple of black eyes along the way."
⬆️ The Upside:  We believe that Tilt Five is an interesting concept. The Tilt Five glasses are available for $299 which is a compelling price. It will appeal to gamers. That being said, these are not AR glasses that can be used to enhance users' daily life, but instead they can be used for a specific use case.
---
🚑 Wearables, Health, Nutrition News
⌚Xiaomi smartwatch: Everything we know | Via: Wearable
We know Xiaomi knows how to make good fitness trackers, but it's yet to fully show its cards on the smartwatch front.
It's built smartwatches for kids, but only launched them in China. Its foray into wearables has largely been led by the Mi Band.
That looks like that will soon change though, as the company is expected to launch a new smartwatch at a special 5 November event being held in China.
Here's a short video of the Mi Watch in action. Lots of talking points here. But it has a full blown app drawer with apps like MX player, torch, calc, TikTok and many more. #MiWatch#xiaomi#redmi#micc9pro

In terms of other possible features, the original report about the possible existence of a Xiaomi smartwatch suggested that the watch could include a smart assistant and have NFC. The watch was also rumored to come packing eSIM card support for LTE/4G connectivity.
Those details have now been confirmed by Xiaomi's latest leaked images, along with further info. They also show that the watch has a good range of hardware on board, including Wi-Fi and Bluetooth, GPS connectivity, along with a haptic motor for vibration feedback, and a speaker. That would be a useful addition if that smart assistant is indeed on board.
So it sounds like we can expect a pretty feature-packed smartwatch when Xiaomi fully takes the wraps off the watch.
⬆️ The Upside: We think that it makes total sense for Xiaomi to enter the smartwatch market. Xiaomi will likely price its smartwatch at a very aggressive price. Ultimately Xiaomi could disrupt Apple's dominance and become a leading smartwatch vendor at the low end of the market.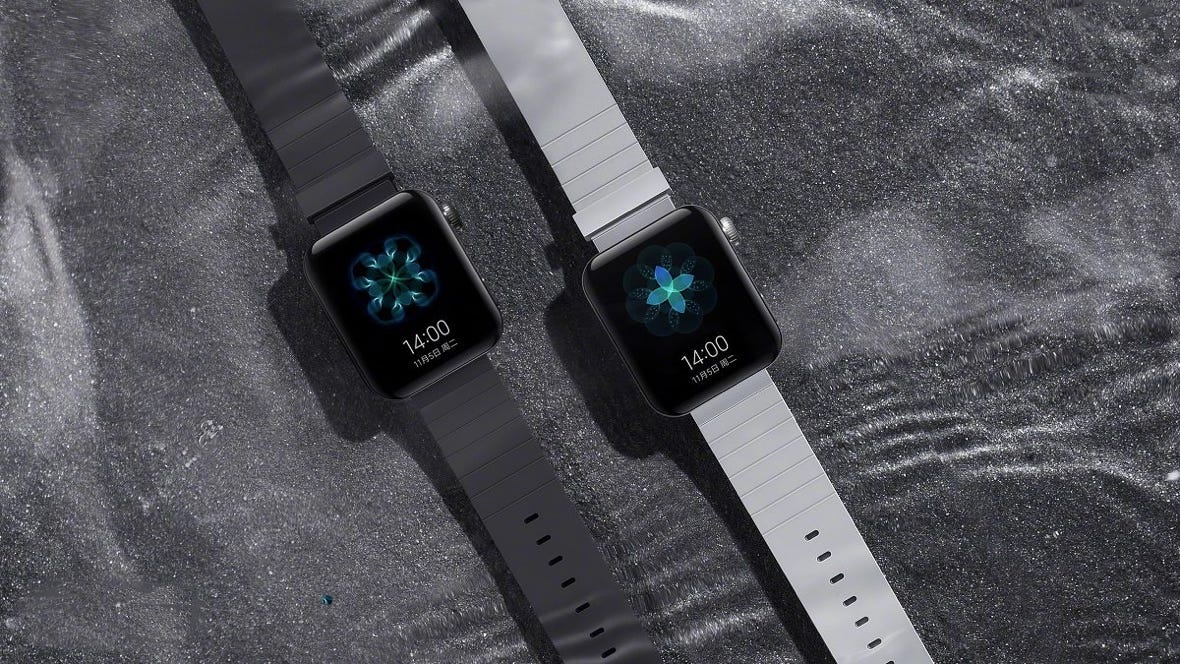 ⌚  It's official - Fitbit to be acquired by Google | Via: Wearable
It's been highly anticipated for the past few weeks and now it's official - Google is to buy Fitbit, with the official statement from the fitness tracking brand quoted at $2.1billion.
"More than 12 years ago, we set an audacious company vision – to make everyone in the world healthier," said James Park, co-founder and CEO of Fitbit.

"Today, I'm incredibly proud of what we've achieved towards reaching that goal. We have built a trusted brand that supports more than 28 million active users around the globe who rely on our products to live a healthier, more active life.

"Google is an ideal partner to advance our mission. With Google's resources and global platform, Fitbit will be able to accelerate innovation in the wearables category, scale faster, and make health even more accessible to everyone. I could not be more excited for what lies ahead."
We learned back in September from our own sources that Fitbit was exploring a sale and reports last month suggested it could be Google - well, Alphabet - who would take the punt.
None of this comes as a huge surprise, with Fitbit being squeezed at both ends. It's struggling to gain a foothold in smartwatches, where Apple continues to dominate the market share; while its fitness tracker business is being eaten into by companies like Xiaomi, who continue to offer functionally comparable devices for less money.
Further to this, sources inside the company speaking to Wareable in recent months have expressed concern over Fitbit's leadership. Some told us there had been increasing pressure from investors for CEO James Park to step down, and for the company to appoint another leader to take on its biggest rivals.
Fitbit's Versa smartwatch was a successful product, and signaled the company might be able to turn things around after the poor performance of the Ionic; its debut smartwatch.
But sales of the follow-up Versa Lite were also disappointing, forcing Fitbit to cut its 2019 revenue forecast. The company recently launched its latest product, the Versa 2, which adds Alexa and a new design. While the watch's reception has been positive (including our review) it's difficult to predict how well it will perform.
"Fitbit has been a true pioneer in the industry and has created terrific products, experiences and a vibrant community of users," stated Rick Osterloh, SVP, Devices & Services at Google.

"We're looking forward to working with the incredible talent at Fitbit, and bringing together the best hardware, software and AI, to build wearables to help even more people around the world."
The deals is expected to be finalised next year, subject to customary closing conditions, including approval by Fitbit's stockholders and regulatory approvals.
⬆️ The Upside: We think this is an interesting move by Google for several reasons: (1) With the acquisition of Fitbit, Google is strengthening its hardware ecosystem (smartphone - tablet - laptops - cameras / thermostats). Fitbit devices will be seamlessly connected to Google Home devices (2) Google smartwatches have been fragmented. Now they will focus most of their efforts on Fitbit (3) Some argue that Fitbit acquiring Pebble was a steal because the pebble firmware was the reason for the high quality of Versa watch. Google will benefit from Pebble firmware as well. (4) Google will present a more serious threat to Apple in the smartwatch space. Ultimately Google will compete with Apple at scale with an affordable Google smartwatch (5) Fitbit will strengthen Google's advertising strategy: Google will be able to target users to advertise Fitbit with Google search, Youtube, and on mobile via Admob. Fitbit will be another vertical for Google to target high touch advertising.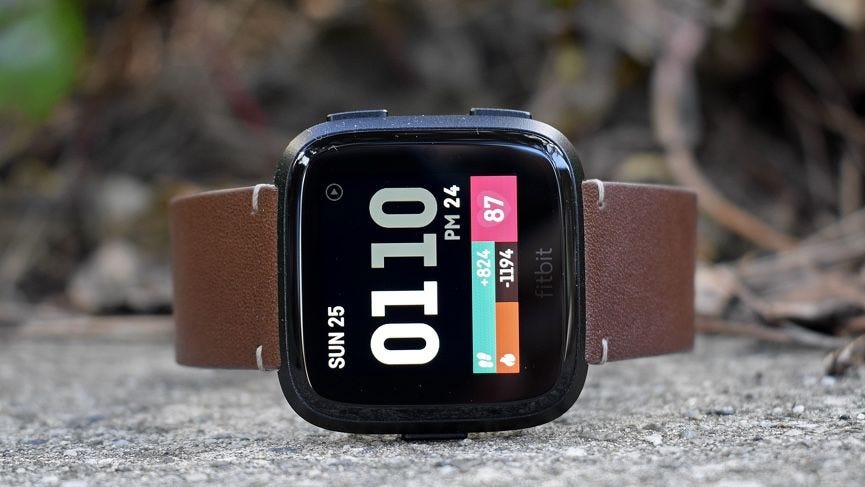 ---
🎮 eSports & Crypto-Currency News
🎮 Vikings owners unveil e-sports team, the Minnesota Røkkr | Via: SC Times
The owners of the Minnesota Vikings debuted their new e-sports franchise Tuesday in a hat tip — quite literally — to Norse mythology and their Vikings football brand.
The logo of the new Minnesota Røkkr (pronounced "rocker") team portrays a menacing figure clad in a horned helmet and shadowed in dark purple, blue and black.
The Røkkr team of gamers is one of a dozen teams that will play in Activision Blizzard's new e-sports league for its popular first-person shooter game "Call of Duty" early next year. The Minnesota Røkkr will train near the Vikings' practice facility in Eagan.
"We wanted a name that would be unique. … We also wanted to find ways to create subtle ties to the Vikings," said Brett Diamond, chief operating officer of WISE Ventures Esports that manages the Røkkr franchise.
The Wilf family who owns the Vikings launched the WISE Ventures investment fund last year. The Wilfs are part of a wave of Minnesota sports team owners that have recently entered into the growing professional video games, or e-sports, world as more sports fans embrace streaming platforms and gaming.
⬆️ The Upside: We think this is a great move by the Minnesota Vikings. The Minnesota Timberwolves along with Minnesota United FC have also e-sports teams that play for their video game equivalents. As we noted previously, globally eSports has been gaining strong momentum. In fact, global eSports revenue are expected to reach $1B+ by YE 2019, with 250M+ frequent eSports viewers, according to Statista.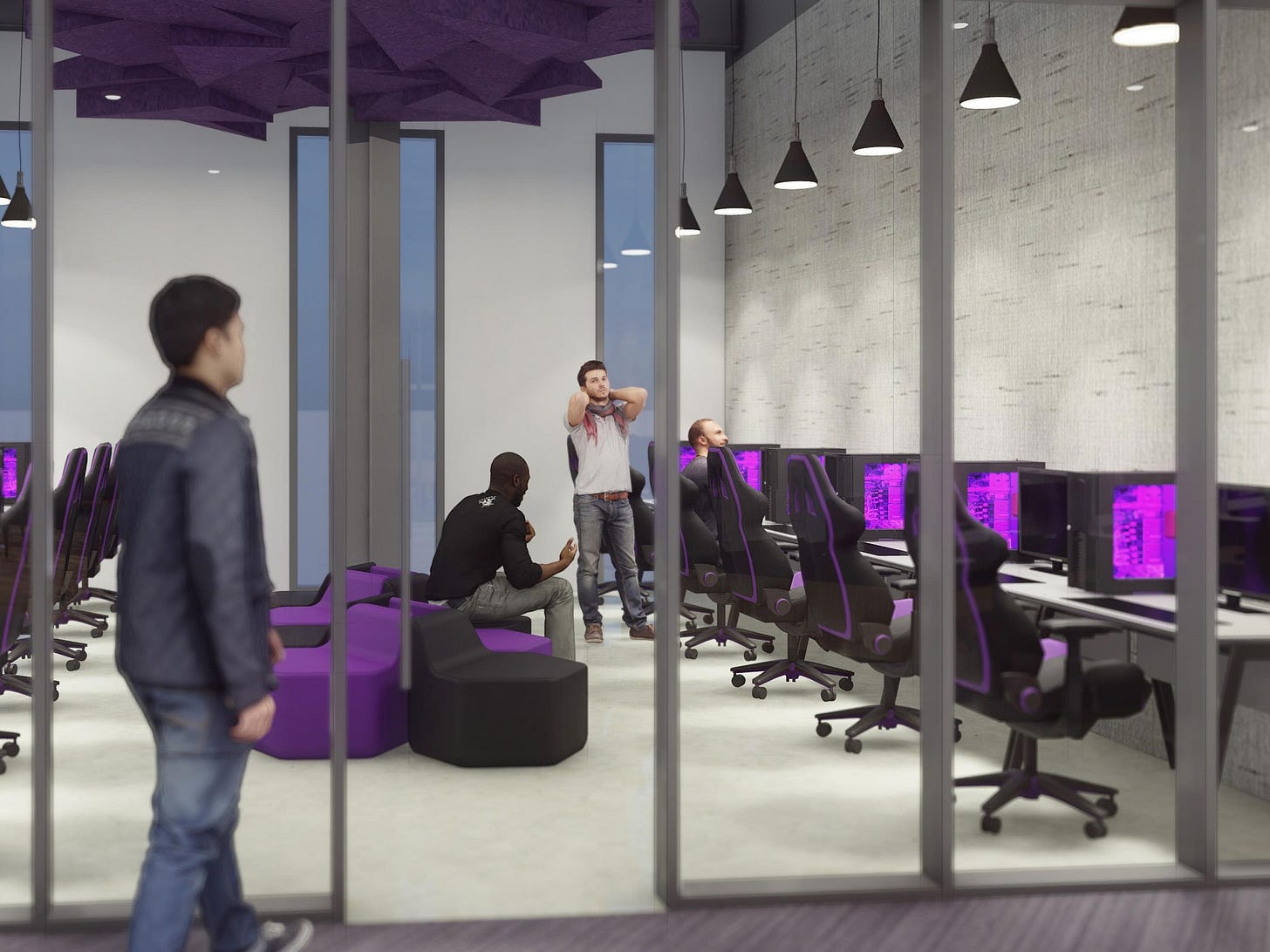 Picture: Minnesota Vikings
---
💸 Sports Investment Trends — November, 2019
Connected fitness startup Mirror raises another $34M, from Lululemon and other prominent investors. Read on here.

Esports Tournament Company Mainline secures $6.8M in Series A funding round. Read on here. 

Vindex Launches with Initial Funding of $60M, Integrates Next Generation Esports and Esports Engine. Read on here. 
---
📊 Key Tech Sports Stats of The Week
$656B: Global media spending will grow 6% to $656 billion next year, helped by sponsorships for the Summer Olympics in Tokyo and political advertising going into the U.S. presidential election, according to a forecast by the World Advertising and Research Center (WARC).
$52B: A report from market analysts Gartner has indicated that overall spending on wearable products including smartwatches will rise to $52B in 2020. That's a rise fo 27% compared to 2019, according to the firm's forecasts. This year, spending should reach $41B , an already fairly staggering number.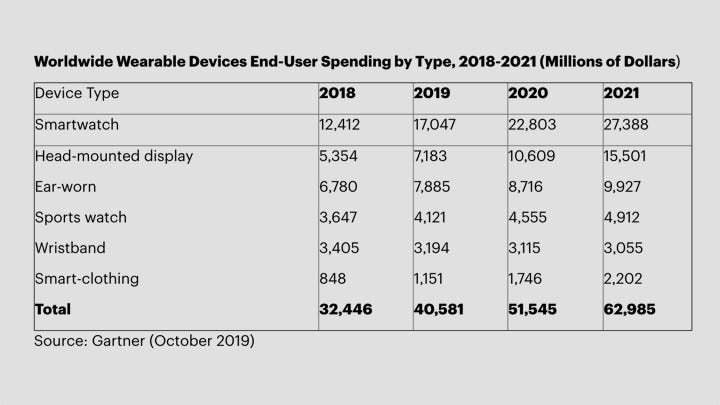 $2.1B: Google acquired Fitbit for $2.1B last week.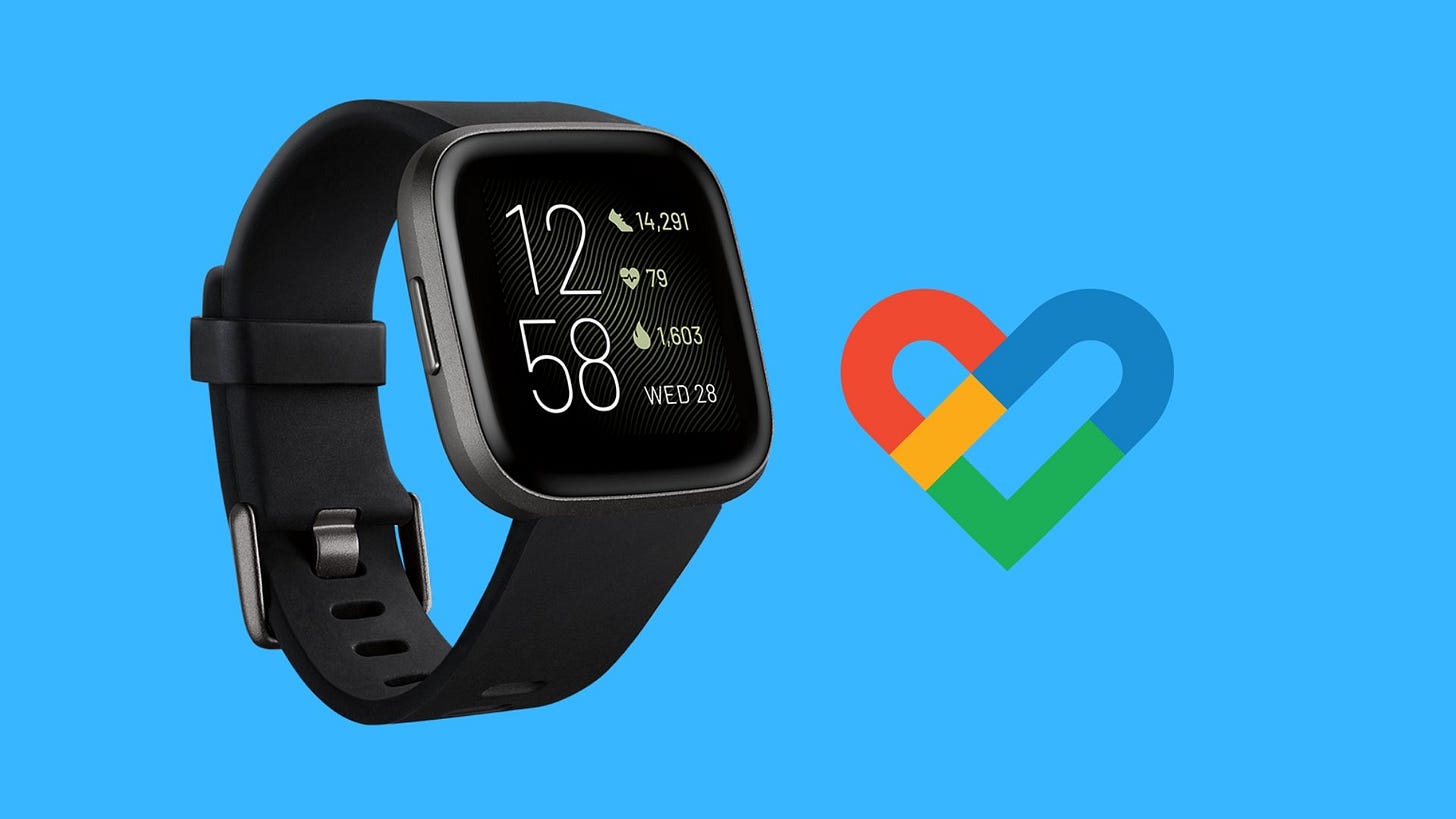 $500M: An updated master plan of the Orlando Magic's Orlando Sports + Entertainment District is expected to double its initial $200 million budget, according to a report from the Orlando Sentinel. New projections for the project are more than $500M.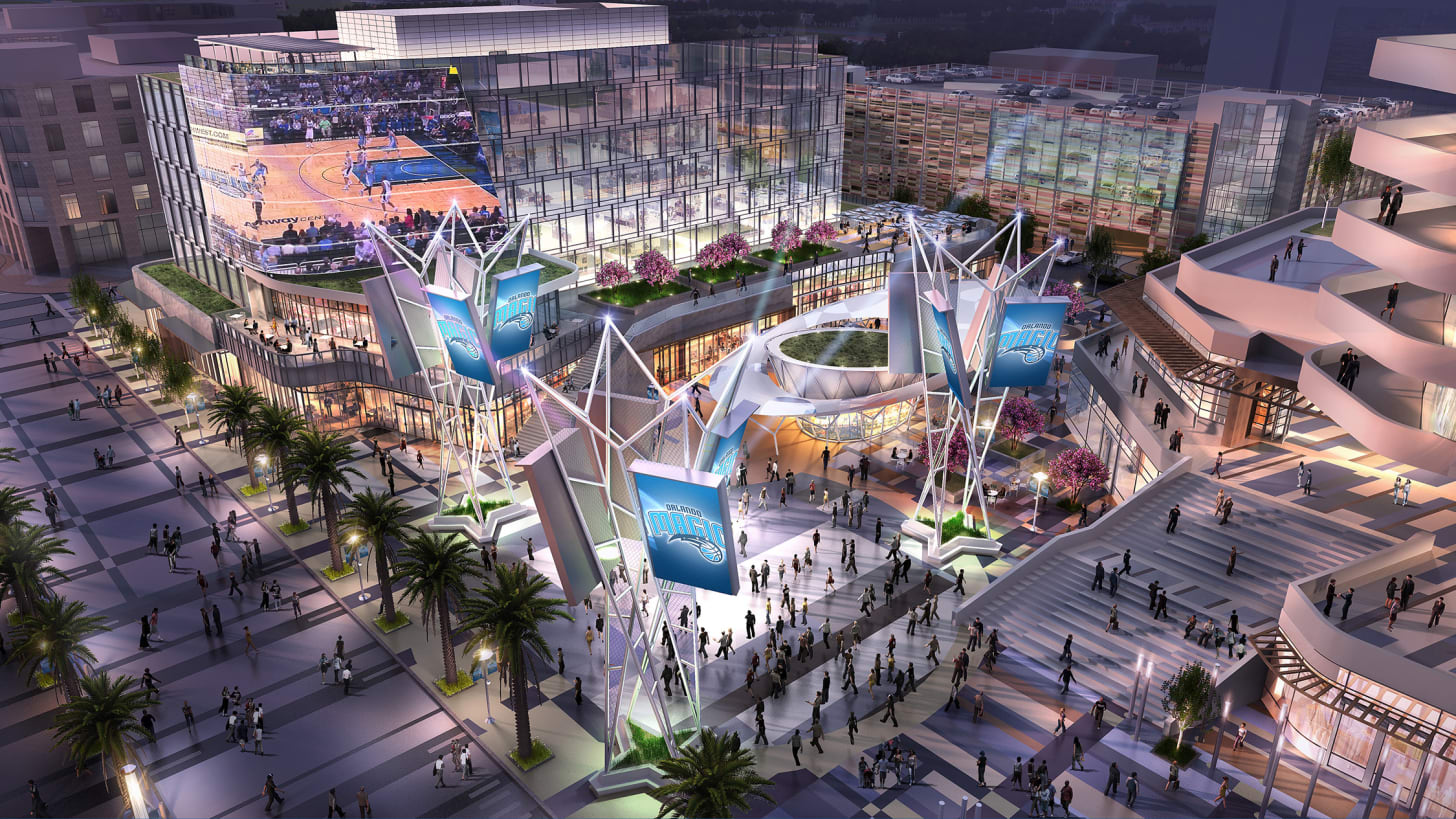 180,000: Nielsen's SuperData market research firm said that Oculus sold 180,000 units of the Oculus Quest in the third quarter ended September 30. Lifetime sales of the Quest, which is a wireless version of the Oculus headset, are now at 400,000 units. In the grand scheme of things, that's not that many.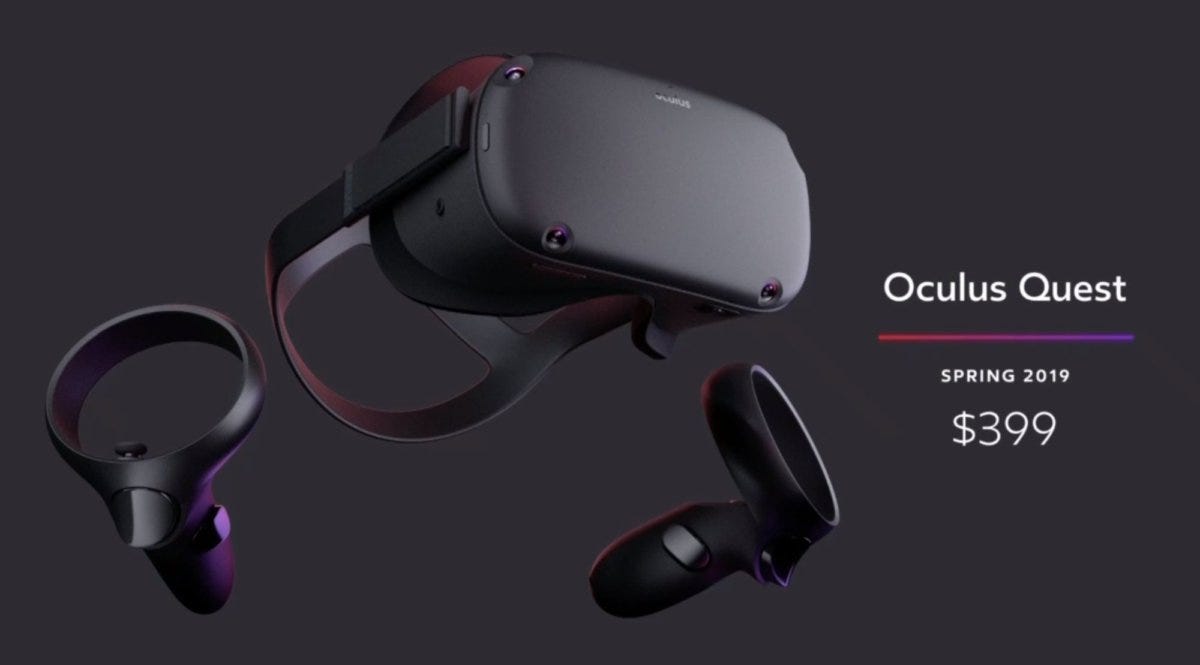 10 sec: Former Manchester City legend Yaya Toure was sent off just 10 seconds into Qingdao Huanghai's final game of the season on Saturday.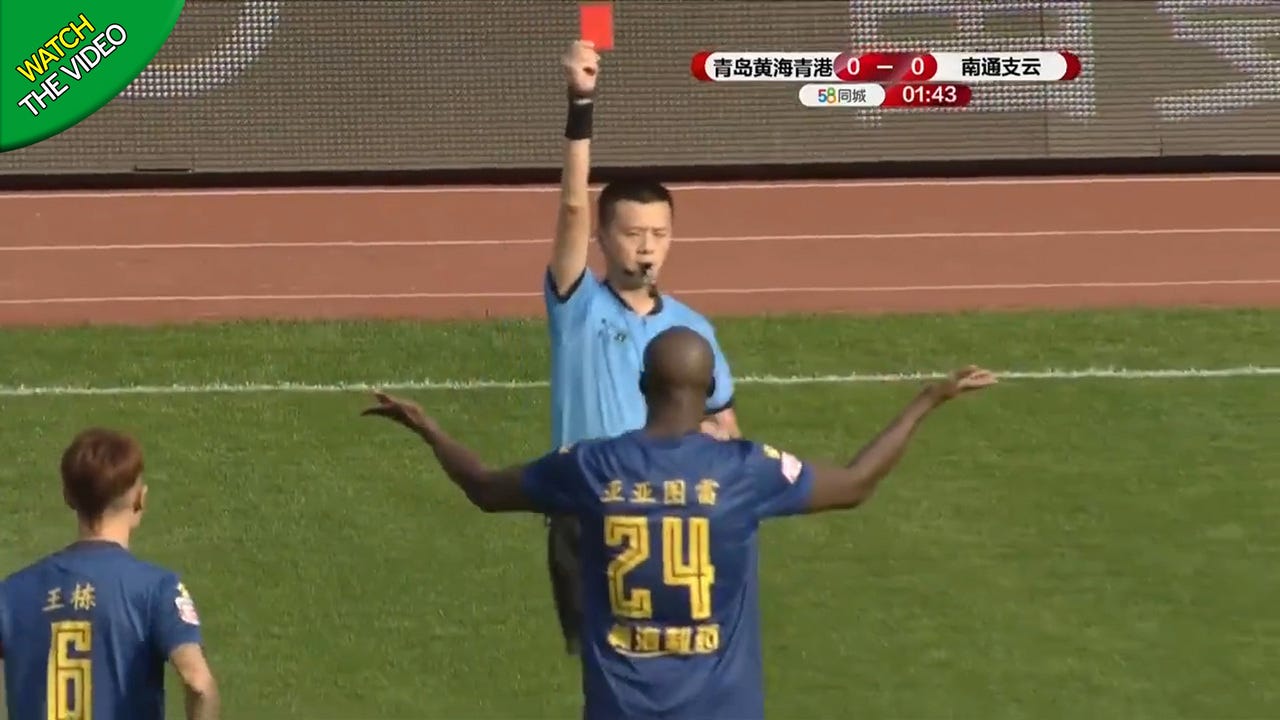 +6%: The NFL grew its TV audience 6% to 16M viewers during the 1st half of the season. You can partially thank legal sports betting, according to experts.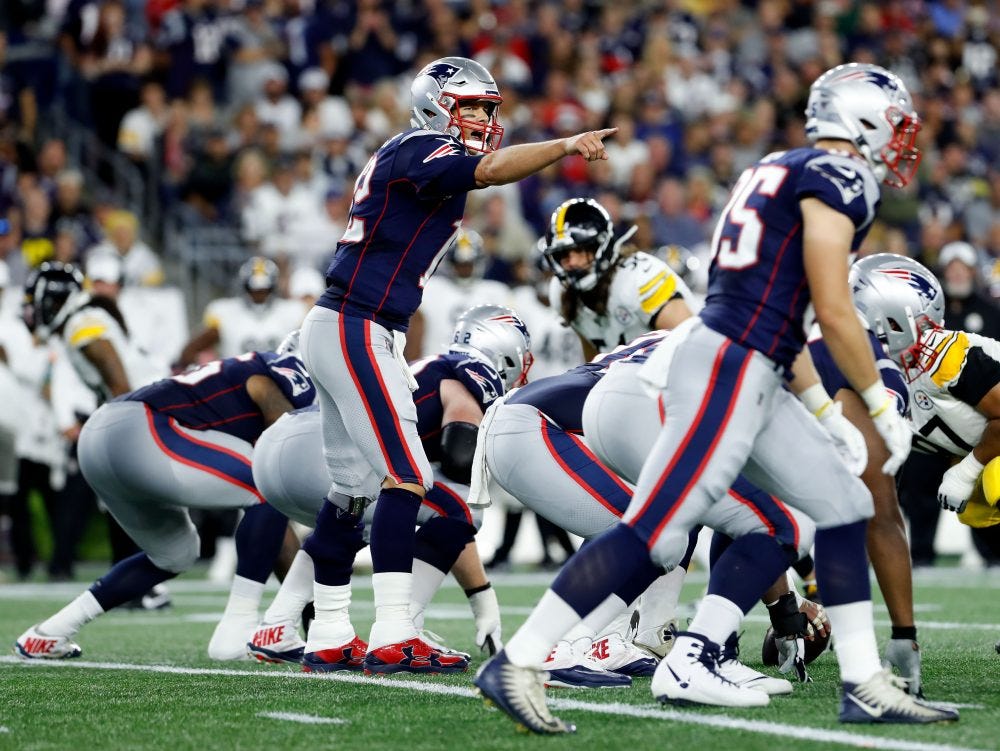 -1.1%: Total revenue for WWE decreased 1.1% in the three months ending September 30, according to company SEC filings.  A dip in attendance for events in North America – down $4.1M in sales for the quarter – was a big factor in the decline.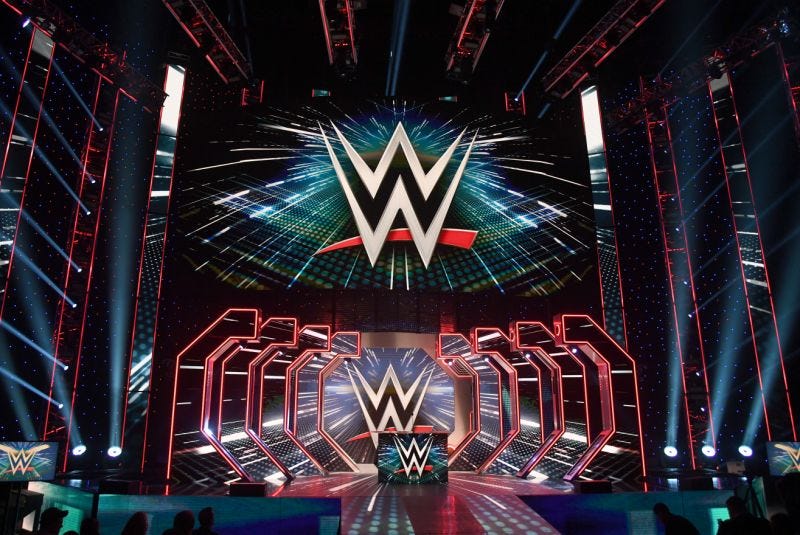 Picture: WWE
📸 The Upside: Snapshots of The Week.
Warriors (NBA) starters: Nov 2, 2018 VS Nov 2, 2019. Injuries have hit the Golden State Warriors hard this season.