Discover more from The Upside Newsletter
Data, insights, and stories from the world of sports, business, and technology.
Over 6,000 subscribers
💦 Latest tech in sports?Gatorade's New Sweat Patch
Dear Friends and Members,
We just published our analysis on the controversy around load management, so be sure to sign up for our premium subscription by clicking the "subscribe now" button below.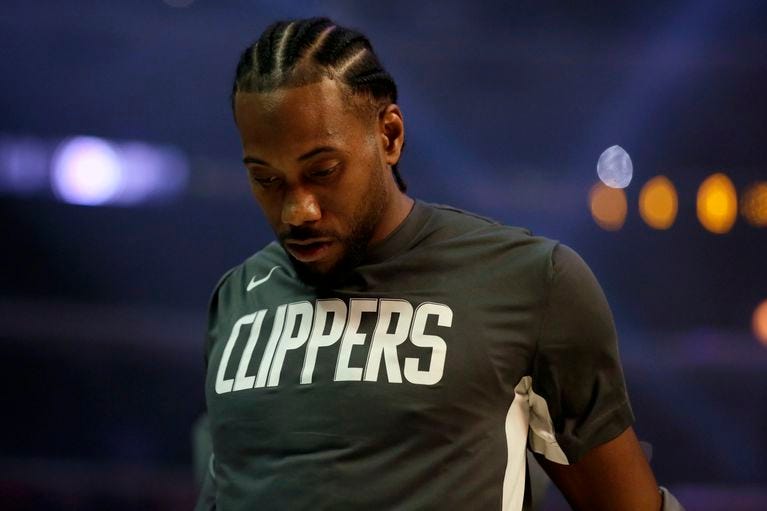 Looking for access all of our previously published analysis, insights, data, podcast interviews, and more? Subscribe now to unlock access!
Next week we plan to publish our next weekly sports and tech analysis. 
📰 Top Stories We're Reading This Week 
👓 Lenovo plans sleek AR glasses that let PC users see multiple workspaces
⌚The Apple Research app is live – and there's three studies to jump in with
💦   First Look: Gatorade's New Sweat Patch Technology
🎮 Washington Redskins Player Landon Collins Invests in ReKTGlobal
💸 Latest Investment Trends
📊 Tech Stats of the Week
📸 Snapshots of the Week
Let's jump right into the insights and upside for all of these top stories
---
🎮 AR/VR/Video Sports News
👓 Lenovo plans sleek AR glasses that let PC users see multiple workspaces | Via: VentureBeat
Nreal captured plenty of attention with the January reveal of its smartphone-tethered Light AR glasses for consumers, and now Lenovo has revealed a similarly small alternative targeted at PC business users. While these glasses won't be confused with sunglasses, the Lenovo AR Concept Glasses are small enough to carry anywhere and wear — a bit awkwardly — in public, where the company expects they'll help workers access virtual workspaces from the road.
The goal, Lenovo explains, is to use AR to give a user visual privacy while working in a public space, as well as the option to view multiple screens at once. Rather than trying to create an entirely new platform or set of apps, the company wants PC users to be able to access the work, social media, and game software they already own, but within the glasses as needed.
Lenovo hasn't disclosed the full specs for the glasses yet, but they appear to include three front-facing cameras, support for prescription lenses, and a wire to connect to a laptop. In a video, Lenovo shows them working with a ninth-generation Intel Core i7- and GeForce GTX-powered PC; the minimum specs are not yet clear.
The company's approach may well be prescient. Rivals such as Magic Leap and Microsoft have attempted to develop entirely new platforms around their AR headsets, requiring the purchase and actual wearing of new computing hardware to experience the benefits of augmented reality. While companies such as Nreal, Qualcomm, and Apple have seemingly focused on smartphone-tethered solutions that might be used everywhere — and require full-room mapping to prevent accidents — Lenovo's approach would narrow the scope of user movement to a chair, and focus largely on simpler use cases.
⬆️ The Upside:  In our view, we believe that this is a great move by Lenovo. We like the slim factor factor of the AR glasses and the use cases that they are focusing on. Now it is still unknown what the retail price will be for those AR glasses but if the retail price ends up being in the $500-$1000 Lenovo could get some traction there.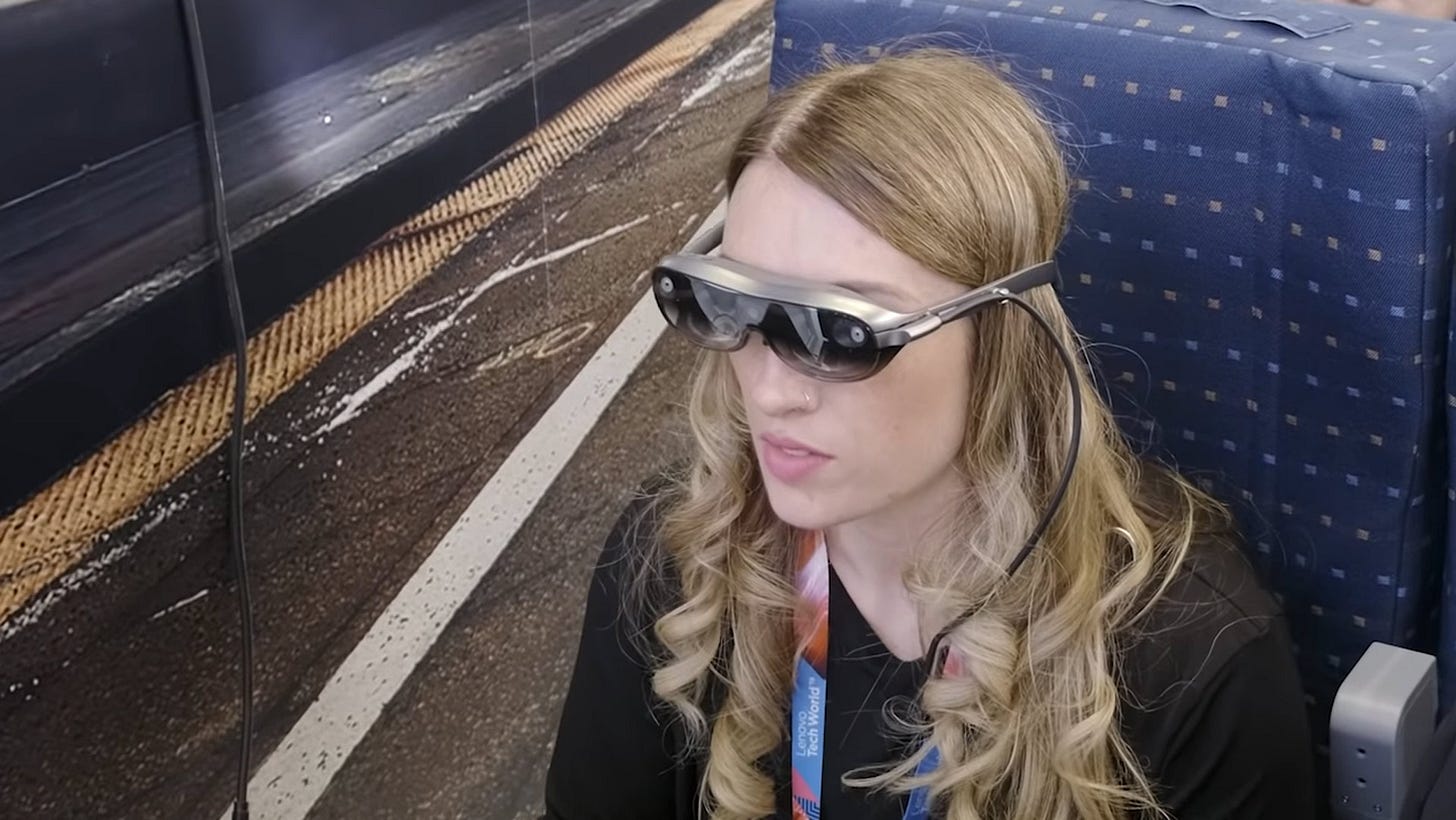 ---
🚑 Wearables, Health, Nutrition News
⌚The Apple Research app is live – and there's three studies to jump in with | Via: Wearable
The new Research app is rolling out to Apple Watch and iPhone users, promising to revolutionize large-scale health studies.
Announced back in September, the new Research app allows iOS users to opt into health studies, which leverage the scale and ubiquity of Apple's devices and the sensors. Of course, the Apple Watch is a key device for this initiative, with its ability to record movement, heart rate and other data points.
There are three opt-in studies to begin, covering female health, heart health and hearing. The latter takes advantage of the new Noise app that rolled out with watchOS 6 and iOS 13.
"Participants on the Research app have the opportunity to make a tremendous impact that could lead to new discoveries and help millions lead healthier lives," said Jeff Williams, Apple's chief operating officer.
The hearing study is a partnership with the University of Michigan and the World Health Organization. Noise data is collected via Apple Watch and iPhone and augmented with hearing tests and surveys. The study also aims to look at the behaviour of users when confronted with loud noises.
The female health study is being carried out in conjunction with Harvard T.H. Chan School of Public Health and National Institute of Environmental Health Sciences to try and further understanding of menstrual cycles.
Finally, there's a fitness and heart health study with American Heart Association and Brigham and Women's Hospital. This will leverage the data from Apple Watch sensors during workouts and general 24/7 heart rate tracking to try and look for early warning signs of atrial fibrillation and heart disease.
The app is rolling out now to users in the US. It's all opt-in, so, if you don't do anything, your data won't be beamed off to far-flung universities.
Apple has promised that data won't be sold, committing to full transparency over data collection and how it's used – and you can opt back out at any time.
It's clearly an ambitious and unique program, but it could do serious good. With Apple Watch dominating the smartwatch sales market - it's now estimated to have nearly 50% of the market share - there's potential to undertake studies at a scale never seen before. And that's truly exciting.
⬆️ The Upside: We think that this is a part of Apple's overall healthcare strategy to become a trusted player there. Apple is uniquely positioned here as it can leverage its 1B+ of iOS users to collect and try to make sense of users' health data. It is worth pointing out that other large tech companies (Google, Facebook, Amazon..) are also focusing their efforts on digital health. It is still unclear who will win there but Apple could end up being the big winner there.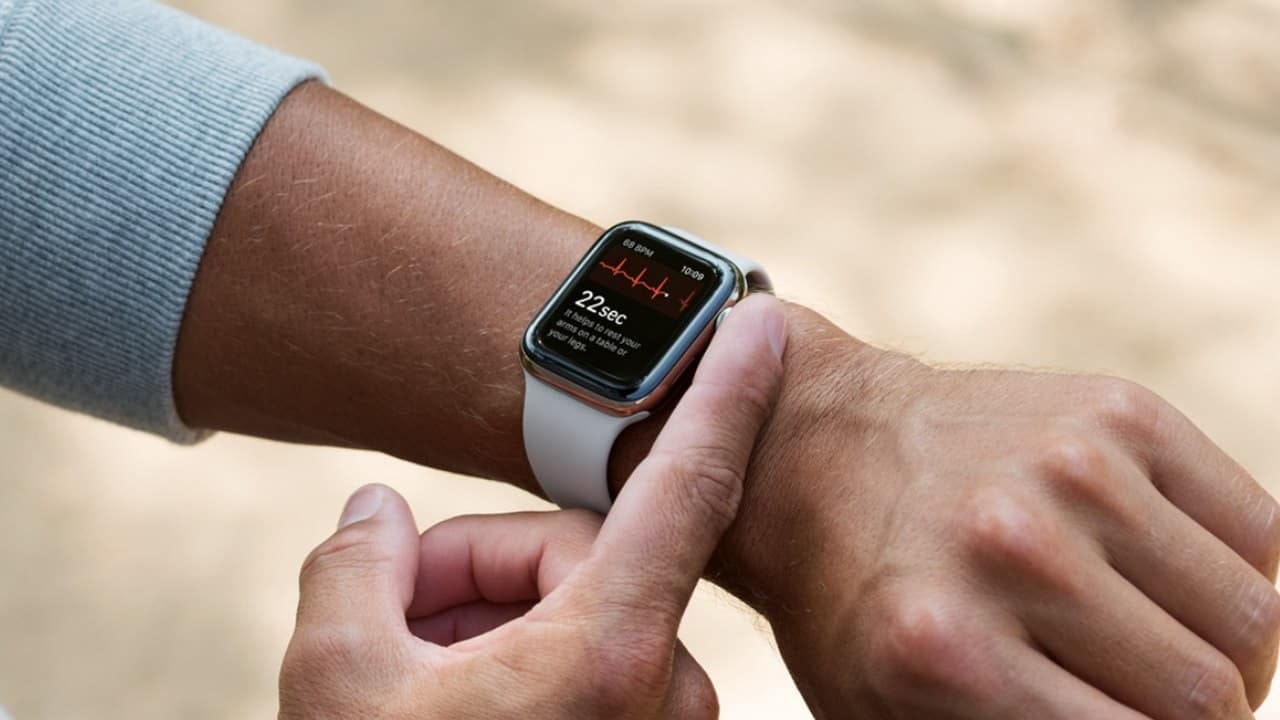 💦   First Look: Gatorade's New Sweat Patch Technology | Via: Triatlete
We got an exclusive first look at Gatorade's newest invention—and it isn't fuel. It's a sweat-collecting patch worn on the forearm during a training session. When you're done, you scan it with your phone so a special Gatorade app can tell you your sweat rate and sodium concentration. The app will then tell you what you need to take in now to recover, what you should use on a workout of similar intensity and weather conditions—for one or three-hour sessions—and what you should do nutritionally to prep for your next bike or run. Each sweat patch is single-use.
⬆️ The Upside: We think this is a great move by Gatorade. Now getting a measurement of the sweat rate and sodium concentration can sometimes be a challenge. Many companies have tried to crack the code. This is not what Gatorade is doing here. This patch's main goal is to enable athletes to understand how much they need to take to fully recover. This is where Gatorade comes in.
---
🎮 eSports & Crypto-Currency News
🎮 Washington Redskins Player Landon Collins Invests in ReKTGlobal | Via: eSports Observer
Landon Collins, a safety for the Washington Redskins and five-season NFL veteran, has joined Rogue parent company ReKTGlobal as an investor.
Collins is another high-profile addition to ReKTGlobal's ownership group. The esports infrastructure services company has a number of celebrity investors, including NBA player Rudy Gobert and musicians including members of the band Imagine Dragons, DJs Steve Aoki and Nicky Romero, and Latin music producer and songwriter Marco "Tainy" Masís.
According to a release, Collins and ReKTGlobal plan "strategic integrations and partnerships" during the NFL offseason, and he will also help with the company's continued expansion.
"Esports is one of the most lucrative industries right now and its future is bright," said Collins, in a release. "As a professional athlete and a passionate gamer, I understand and appreciate what ReKTGlobal is doing to further connect the worlds of traditional sports and esports. I love competition and the competitive nature of the gaming industry, and I'm excited to enter a new realm of competition through my investment with ReKTGlobal and Rogue."
⬆️ The Upside: Landon Collins is one of the latest pro athletes that are being involved in the world of eSports. We expect a lot of more athletes to jump on the bandwagon and endorse and or invest in eSports franchises.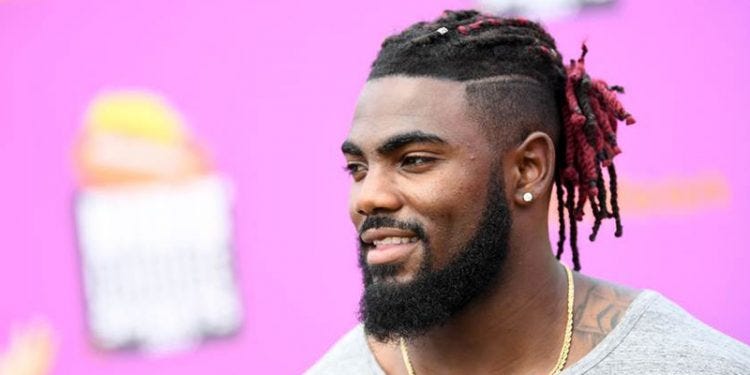 ---
💸 Sports Investment Trends — November, 2019
Wearable startup Whoop raises $55M, bringing its total to $100M. Read on here. 

Artist Capital Management raises $100M for esports fund. (Adam Fitch / Esports Insider)

Sports AI startup Fan AI raises $8M. Read on here.
---
📊 Key Tech Sports Stats of The Week
3.9B: Fox Sports finished October with 762M video views and 3.9 billion minutes consumed across live streaming and social platforms. Those are all-time monthly highs for Fox Sports, surpassing the previous records set in June 2018 when the network had FIFA World Cup content.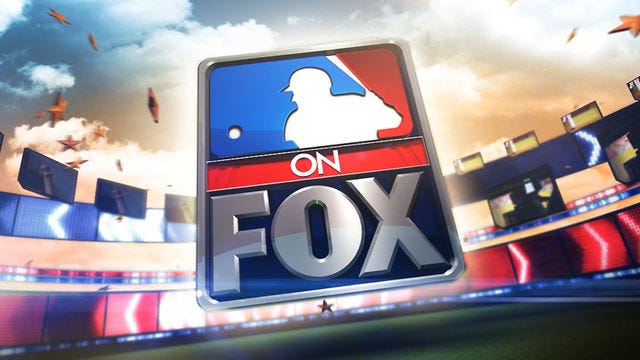 $400M: Real Madrid is considering a bid of $442M for PSG soccer star Kylian Mbappe, according to French newspaper Le Parisien.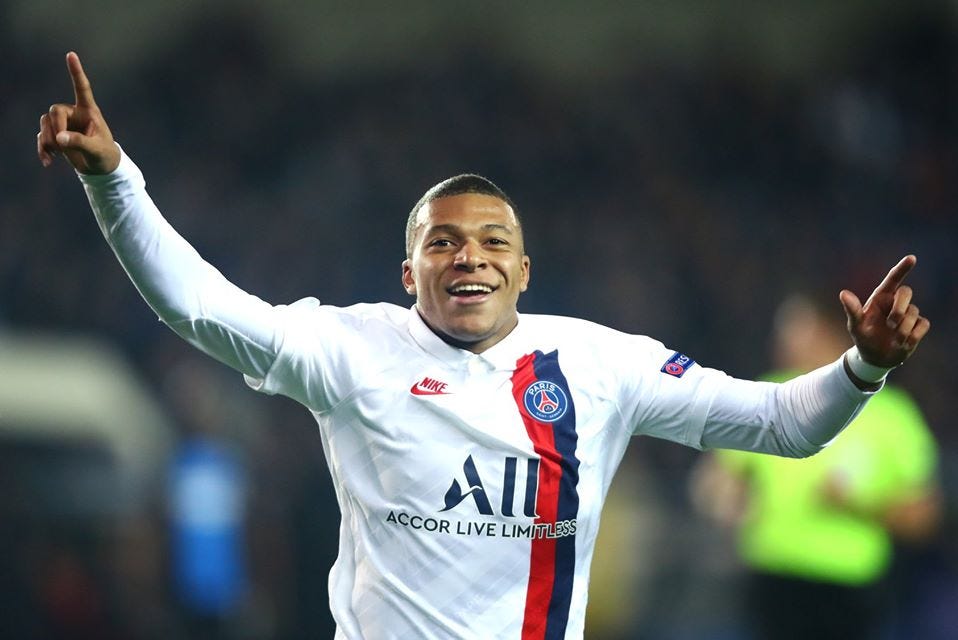 $212M: The Atlanta Braves saw a jump in total revenue in the third quarter, according to financial filings from parent company Liberty Media. The team had $212 million in revenue from July to September, up 6% over the same period last year, according to the Atlanta Business Chronicle.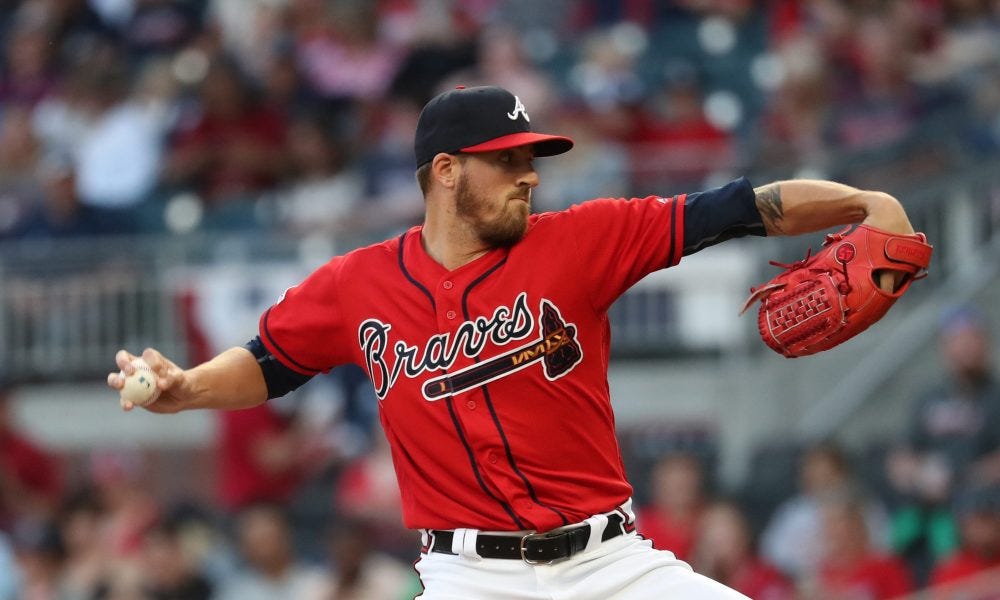 $20M: The amount of money the Rockets have lost in sponsorship money since Daryl Morey's Tweet, according to Kevin Arnovitz of ESPN.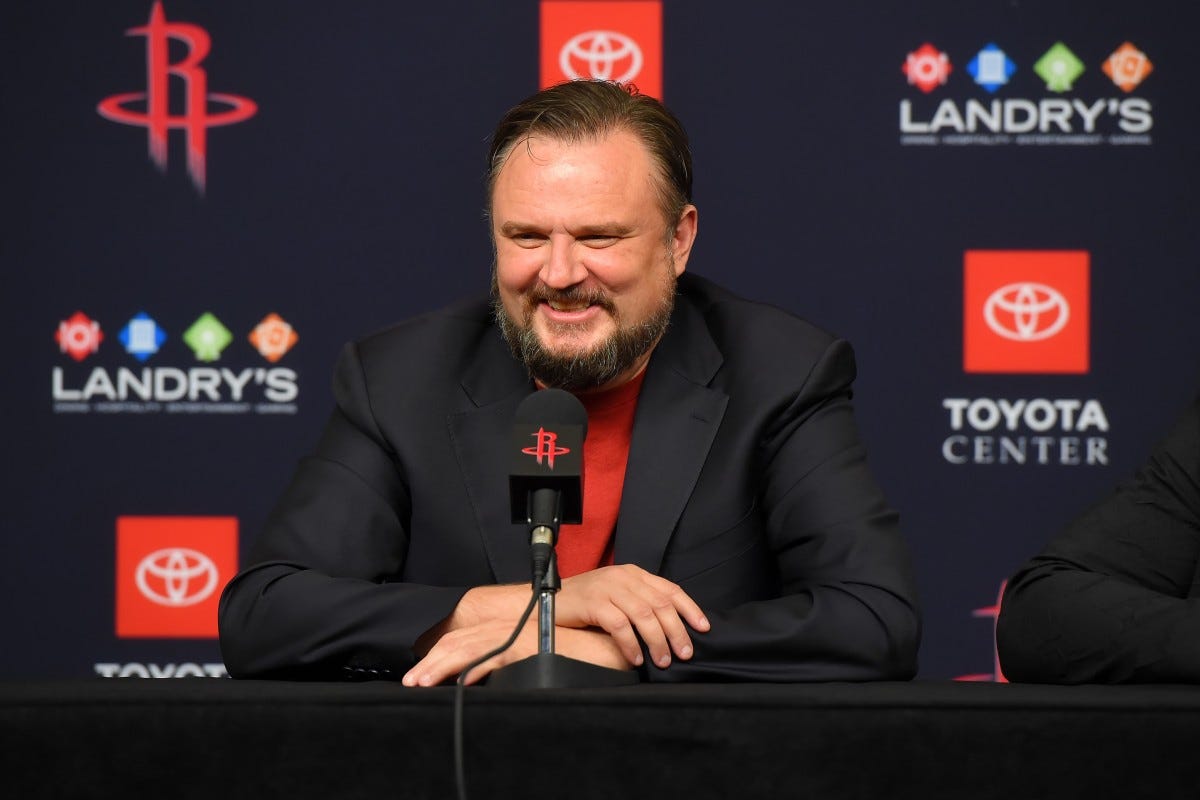 10M: In just 24 hrs following the launch of its Disney + video streaming service last week, Disney signed up 10M subscribers. By comparison, Netflix has 62M subscribers in the US Vs 28M for Hulu.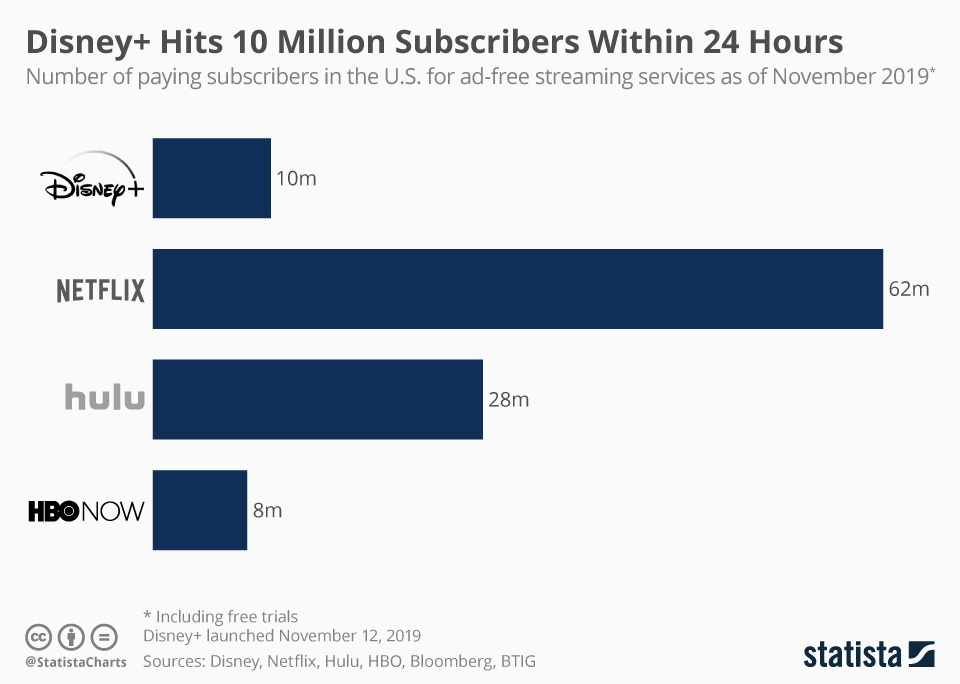 $8M: Stephen A. Smith's new five-year contract will make him ESPN's highest-paid sportscaster with an annual salary that will approach $8M per year, according to Andrew Marchand of the New York Post.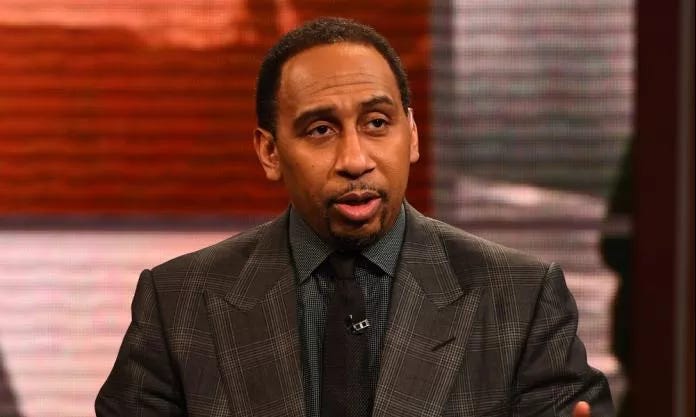 x 3.5: NBA viewers that engaged with Budweiser content were 3.5x more likely to have an affinity for gaming than the average NBA Viewer in 2019. Interestingly, in July Anheuser-Busch announced Bud Light's first season as the NBA 2K league's official beer partner.
-2.1%: In its 2019 Racial and Gender Report Card, MLS received an overall score of 82.9% - a 2.1% drop from 2018.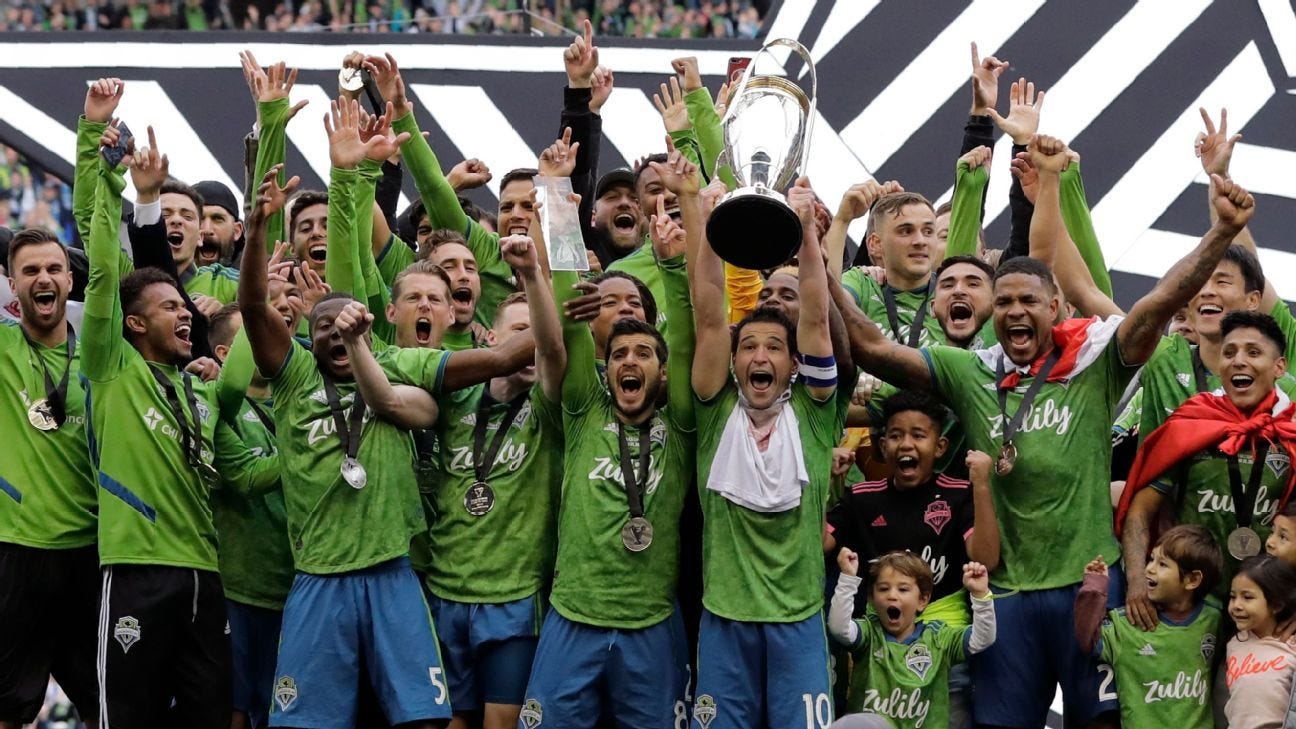 ---
📸 The Upside: Snapshots of The Week.
X-Ray: Leaked X-ray images of Steph's left hand have surfaced.