Discover more from The Upside Newsletter
Data, insights, and stories from the world of sports, business, and technology.
Over 6,000 subscribers
⚽ 🤝⚡🏀 Launching The New Upside Platform Today. Join to Find Great Technologies, New Investors and Connect with Top Teams, and More!
Dear colleague,
Today we are launching Upside Global to bring together our sports, tech & health community of 2,500 executives under a single web platform.
Members include executives from the NBA, NFL, NHL, MLS, MLB, Laliga, English Premiere League, Ligue 1, Bundesliga, Series A, Brazilian soccer league, Olympic teams, Pro tennis, as well as representatives of startups, brands, VCs, and athletes.
I have the pleasure to invite you to join this elite community.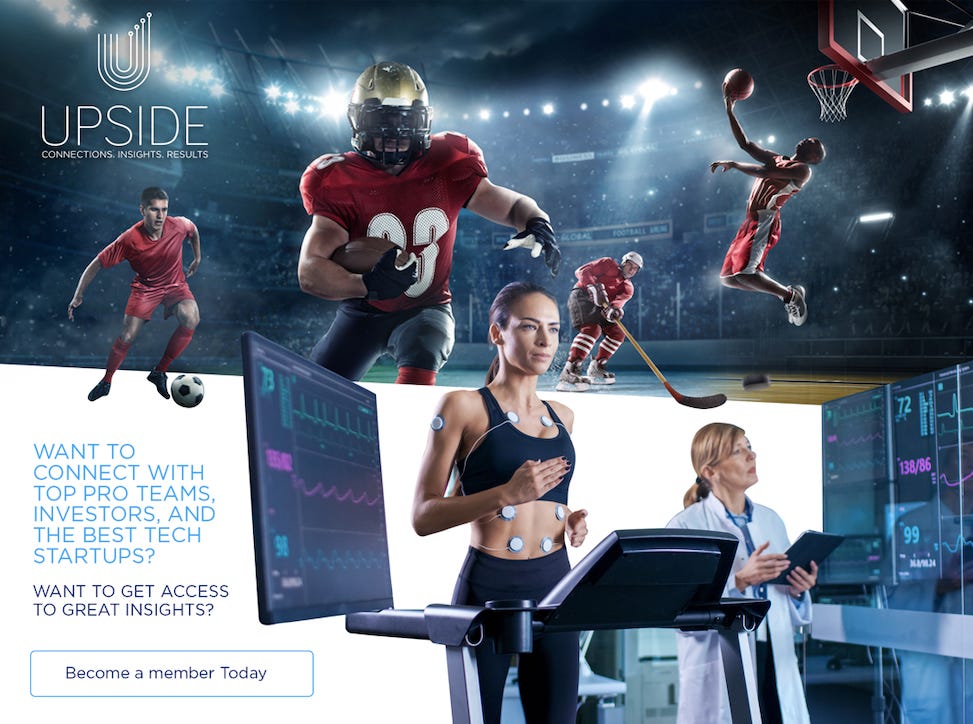 Here is why you should join our Upside Global platform:
To network with our members through 1-1 discussions, groups and forums focused on our industry to facilitate business and relationships.

To connect with the Upside team to land new deals with teams or leagues, shape your marketing or product strategy, create a fast prototype, or raise money for your business.

To promote your emerging technologies in front of top decision makers.

To get access to vetted and cutting-edge sports tech and health startups and vendors and their products.

To remain up-to-date on the latest trends and analyses in sports and tech (AR/VR, esport, injury prevention tools, nutrition, AI, sleep tech, neurotech..).

To connect with top VCs/investors.
Click on the "become a member today" button below to become an Upside member. As a member you will have access to: Weekly Upside newsletter, industry networking, and podcast interviews. We also offer Upside Pro, which gives you access to our premium analyses, reports, access to top coaches, leagues, teams, VCs, and a directory of vetted tech vendors.
When you submit the "become a member today" form, please check the activation email. If you don't see the activation email, please check your spam box.
If you face any problems during the registration process, please click on the live support button on our website.
Click on the video below to see what the Upside platform can do for you and what startups and teams are saying about the Upside platform: