Discover more from The Upside Newsletter
Data, insights, and stories from the world of sports, business, and technology.
Over 6,000 subscribers
⚽ 🎧 🏎️ MLS & F1 Go Virtual, New Apple Beats Headphone coming?
Next: Upside Interview with Matt Arden, Head of Content & Media at the NBA 2K League
Dear Friends and Members,
Last week many sports teams and leagues continued to work around the clock on various options to restart the competition and stay connected to their fans. For example, the NBA office is allegedly working on a 25 days plan to come back to play. The NHL is in a similar situation. However, NHL officials already said that in 25 of the league's 31 markets, local health directives would not make it possible for team facilities to re-open, as stay-at-home orders run through the end of April.
A statement released by the MLS has also revealed that it is 'extremely unlikely' that the league will resume play in mid-May, as was originally targeted. The NFL also made a statement saying that it plans to start the NFL season in September 2020 with full stadiums. European football's governing body UEFA is also reportedly working on plans that would see the 2019/20 season be concluded with its Champions League final on August 29. The PGA Tour also announced that its campaign will resume on June 8 after releasing its revised schedule which concludes on September 8 with the Tour Championship.
Lastly the Formula 1 announced that Real Madrid goalkeeper Thibaut Courtois will be the latest name to take part in the organization's F1 Esports Virtual Grand Prix. The organization's third installment also featured George Russell, Antonio Giovinazzi, Lando Norris, Alex Albon, Nicholas Latifi and last event's winner Charles Leclerc in the Virtual Chinese Grand Prix yesterday. Speaking of esport, MLS and Fox Sports are launching a five-week tournament that will see players and pro FIFA players compete together against other clubs.
On Wednesday we will publish our podcast interview with Matt Arden the head of content and media at the NBA 2K League. Throughout our conversation, we touched on the main reasons behind the launch of the NBA 2K League's Three For All Showdown tournament, the new studio in New York, what the NBA 2K League has learned so far since the beginning of the tournament, where the content and broadcast experience for the 3 by 3 tournament is likely to evolve in the coming years.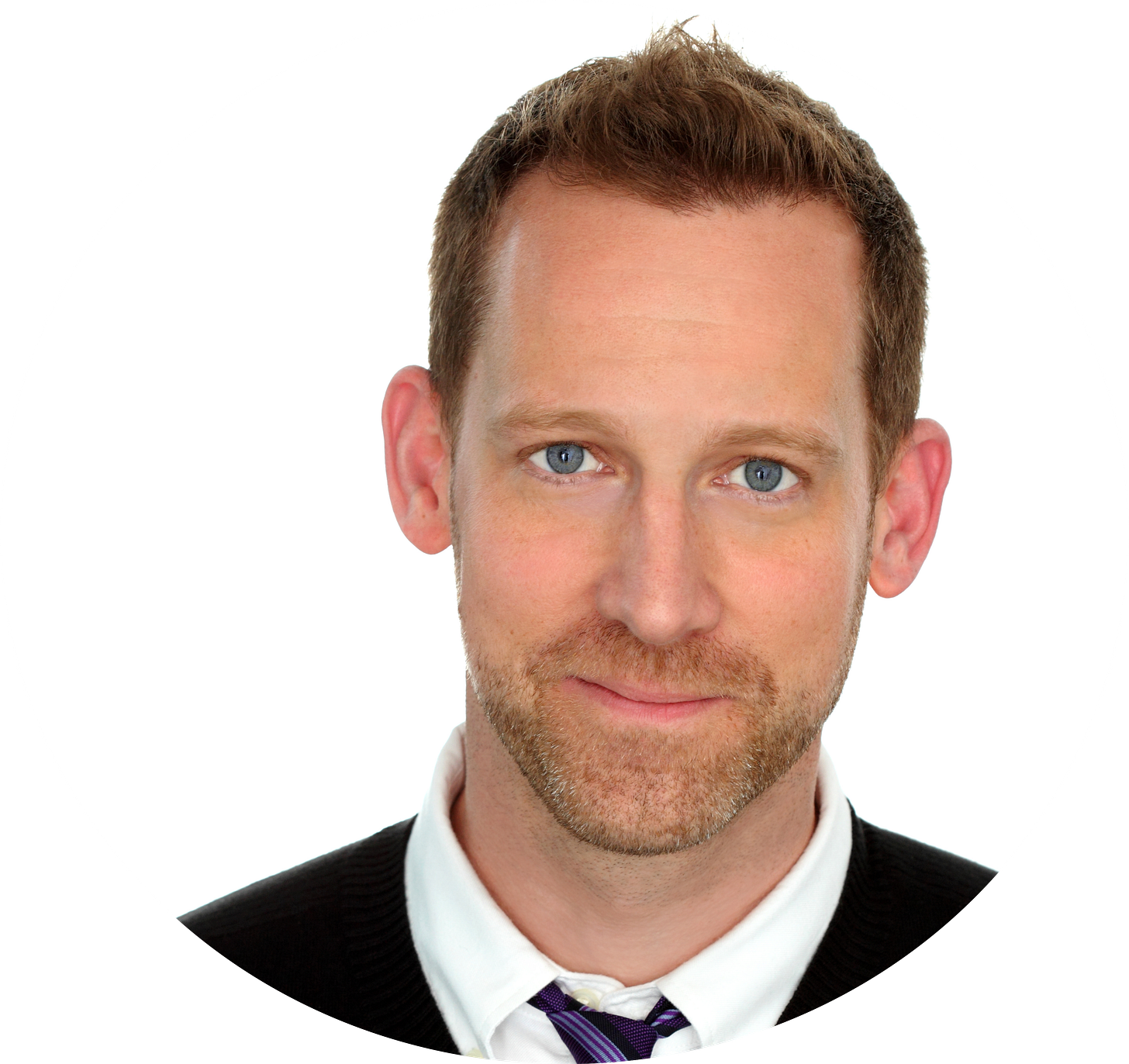 To get access to our paid analysis make sure to become a paid member by clicking on the link below:
As a reminder, we plan to soon introduce a new major initiative that will better bring our sports tech community of thousands of sports tech execs (Pro teams, leagues, sports startups, VCs/investors, brands, etc.) together, so stay tuned!
If you have any questions about The Upside, need help with business development or fund raising, want to join our community of thousands of sports and tech execs (pro teams, leagues, athletes, investors..), or want to have access to our premium content, please check out Sports Tech Advisors and contact us at info@sportstechadvisors.co
📰 Top Stories We're Reading This Week 
🧠 A new machine can translate brain activity directly into written sentences
🎧 Apple said to be working on modular, high-end, noise-cancelling over-ear headphones
⌚ Garmin data reveals how the world is working out during the lockdown
⌚Apple Watch Series 6 rumors reveal anxiety and sleep tracking – and Kids Edition
💦 A Sweat Sensing Patch Aimed at Athletes Takes on COVID-19
🎮  F1 adds Thibaut Courtois to its Virtual Grand Prix
🎮  Major League Soccer, Fox Sports partner for new esports competition
💸 Latest Investment Trends
📊 Tech Stats of the Week
📸 Snapshots of the Week
Let's jump right into the insights and upside for all of these top stories
---
🎮 AR/VR/Video/Digital Sports News
🧠 A new machine can translate brain activity directly into written sentences | Via: Massive Science
You′ve probably been there: wanting to text someone quickly, but your hands are busy, maybe holding the groceries or cooking. Siri, Alexa, and other virtual assistants have provided one new layer of interaction between us and our devices, but what if we could move beyond even that? This is the premise of some brain-machine interfaces (BMIs). We covered these at Massive before, and some of the potentials and limitations surrounding them. Using BMIs, people are able to move machines, and control virtual avatars without moving a muscle. This is usually done by accessing the region of the brain responsible for a specific movement and then decoding that electrical signal into something a computer can understand. One area that was still hard to decode, however, was speech itself. But now, scientists from the University of California in San Francisco have now reported a way to translate human brain activity directly into text. Joseph Makin and their team used recent advances in a type of algorithm that deciphers and translates one computer language into another (one that is the basis for a lot of human language translation software). Based on those improvements in the software, the scientists designed a BMI that is able to translate a full sentence worth of brain activity into an actual written sentence. One of the reasons why this new BMI is more efficient than past attempts is a shift of focus.  
This interface was able to translate 30 to 50 sentences at the time, with an error rate similar to that of professional-level speech transcription. The team also ran another test in which they trained the BMI on the speech from one person before training on another participant. This increased the accuracy of the overall translation, showing that the whole algorithm could be used and improved by multiple people.
⬆️ The Upside:  We believe this is an important news. As we mentioned before some large tech companies such as Facebook are moving in that direction as they bought CTRL-LABS for $1B las year. We expect Facebook to introduce a mind controlled AR/VR device in the next 24 months. So this type of technology breakthrough will help accelerate this trend moving forward.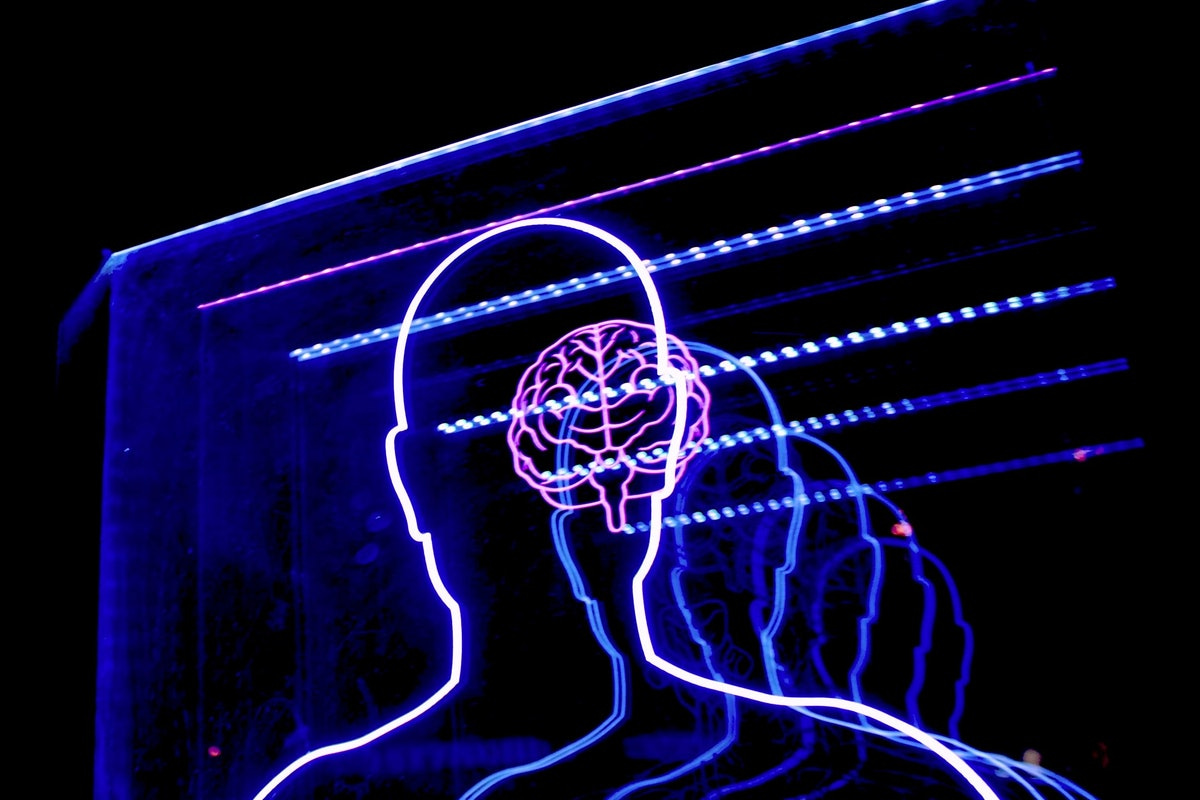 ---
🚑 Wearables, Health, Nutrition News
🎧 Apple said to be working on modular, high-end, noise-cancelling over-ear headphones | Via: Wareable
Apple is said to be developing its own competitors to popular over-ear noise-cancelling headphones like those made by Bose and Sony, Bloomberg reports, but with similar technology on board to that used in the AirPod and AirPod Pro lines. These headphones would also include a design with interchangeable parts that would allow some modification with customizable accessories for specific uses like workouts and long-term wear, for instance.
The prototype designs of the new headphones, which are set to potentially be released some time later this year (though timing is clearly up in the air as a result of the ongoing COVID-19 crisis, and Apple's general tendency to move things around depending on other factors), are said to feature a "retro look" by Bloomberg, and include oval ear cups which connect directly to thin arms that extend to the headband. The swappable parts include the ear pads and headband cushion, both of which are said to attach to the headphone frame using magnetic connectors.
These will support Siri on board, along with active noise cancellation and touch controls, but most importantly for iOS and Mac users, they'll also feature the simple connection across multiple devices that are featured on AirPods and some of Apple's Beats line of headphones.
⬆️ The Upside: We believe this is a good move by Apple. Apple is simply addressing a need in the market and trying to offset the impact of the competition. It will help Apple strengthen its leadership position in the wireless headphone market. In fact, per Hearables Market Tracker, AirPods had a whopping 60% share of the wireless headphones market in Q4 2018. The AirPods were followed by Jabra's Elite Active 65t and Samsung Gear Icon X. The remaining market was shared by JLab, QCY, Huawei, Bose, Sony, and some other companies.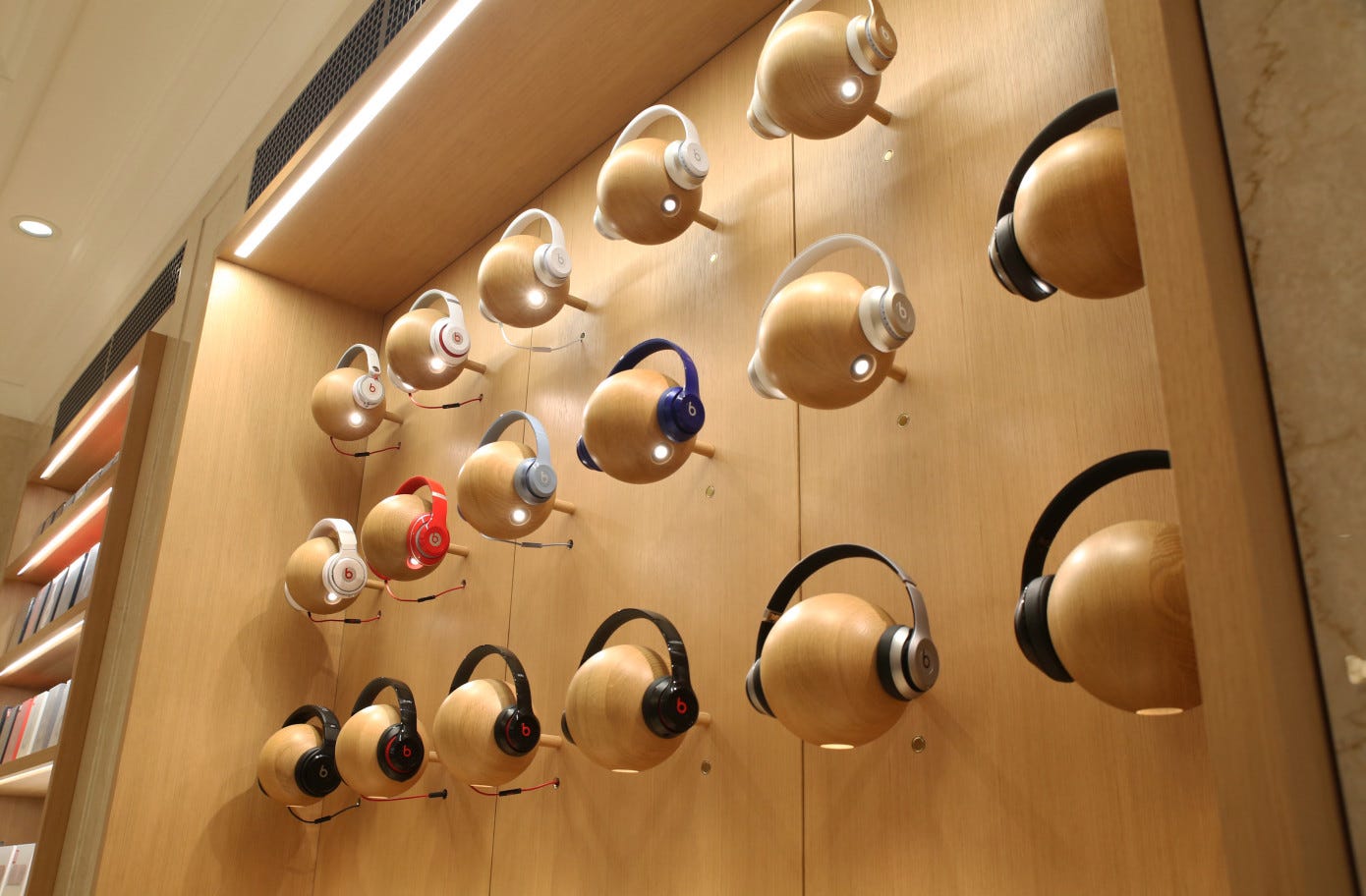 ⌚ Garmin data reveals how the world is working out during the lockdown | Via: Wareable
With over a quarter of the world's population now in lockdown, our activity habits are changing. But it seems that the world isn't quite ready to sit on the sofa and get out of shape, according to data released by Garmin. Our habits have changed dramatically, and we're embracing home workouts and relishing the chance to take exercise within the guidelines set by the government. And unsurprisingly, the data from Garmin sports watches and wearables, is showing how our lives are changing. It's published data from March 2020, showing the effects of the Covid-19 lockdown – and compared it with 2019 for good measure.
And it's startling, as people pause their normal workout routines, but we also get to see the types of exercise replacing it. So let's take a look at what they found: Unsurprisingly, the amount of daily steps recorded by Garmin devices has plummeted over the period, not just in the US but around the world. This came down from an average of around 8700 steps per day at the start of March to 7700 by the end.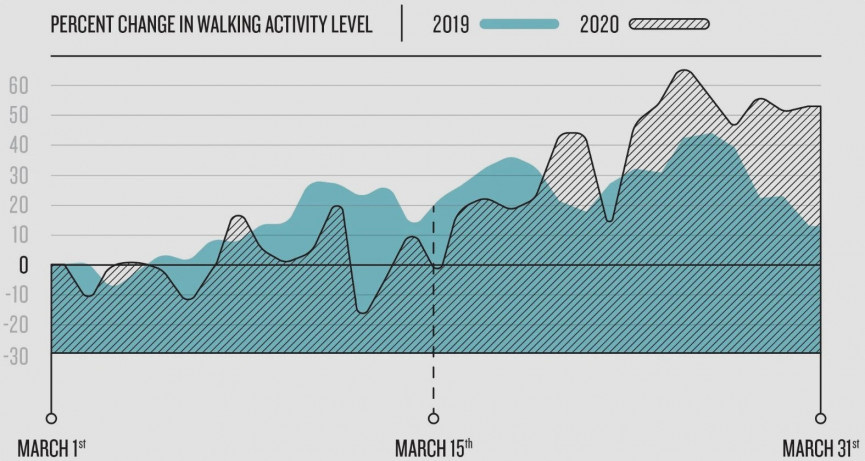 However, Garmin has seen a huge boost in walking tagged workouts – which surged as the lockdown took hold around 20 March, with 31 March data 40% year-on-year. This likely shows that people are relishing their exercise time, and determined to make it count.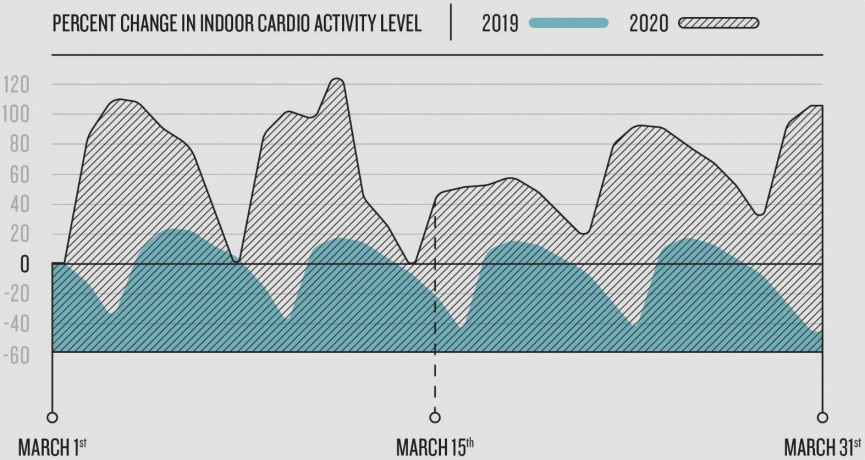 Indoor cardio workout tracking has soared, tracking 150% up year-on-year as people embrace home workouts, HIIT classes and the like. You can also see the numbers increasing, while March 2019 stayed pretty flat. This also accounts for a 50% uptick in yoga tracking as well.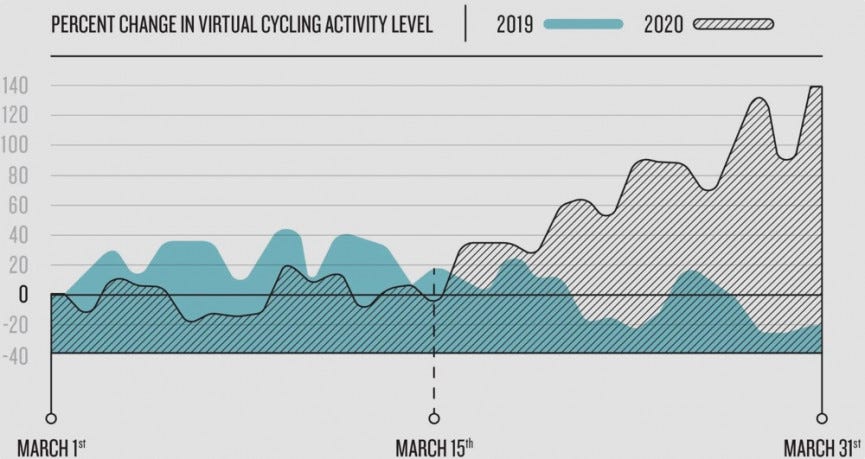 Garmin also has seen a huge spike in virtual workouts. Both virtual cycling and running, using services like Peloton and Zwift, with cycling in particular 63% up. You can also see those numbers dropping off in March 2019 as the improving weather started to lure people from their homes.
But the data also shows the effects of gyms shutting down, as tracked treadmill runs are hugely down overall. None of this data is hugely surprising, but it is kind of intriguing to see it manifest itself across the population. And while the lockdowns will end eventually, it could be that this period is a watershed moment for the way we workout – and some of these habitual changes could stay with us forever.
⬆️ The Upside: This data should not come as a surprise. It was highly expected to see a spike in indoor cardio workouts and virtual workouts as a lot of people are on quarantine or staying inside their home for a long period of time. As a result of such trend, Fitbit and Fullpower technologies also reported a spike in the average sleep duration per user. At the end of the day the COVID-19 is impacting humans' behaviors. We expect this trend to continue for the next 2 months.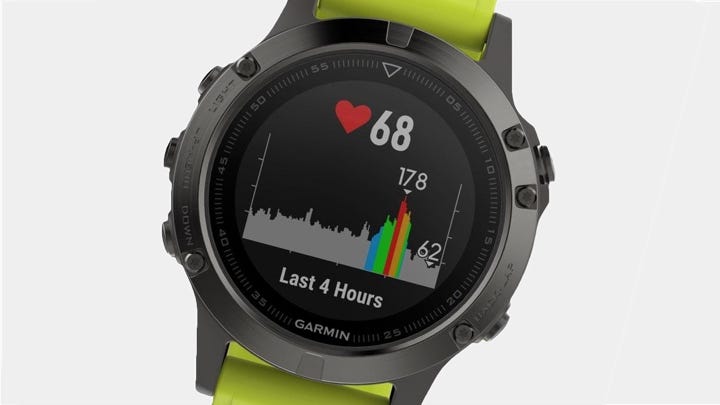 ⌚Apple Watch Series 6 rumors reveal anxiety and sleep tracking – and Kids Edition | Via: Wareable
The Apple Watch Series 6 rumor mill has officially gone into overdrive mode, and we seem to be getting a clearer picture of what's coming both on the Series 6 and watchOS 7. A range of features are incoming, both hardware and software, but all feeding into making the Series 6 an even better sports and wellness device – building on the new features debuted on the Series 5. The most eye-catching rumour is the addition of stress and panic attack alerts arriving on Apple Watch, which would join abnormal heart rate, afib and fall detection as a suite of preventative features.
Read on for our in-depth look (and analysis) of the latest Series 6 rumors.
Quick look rumoured Apple Watch Series 6 features:
Stress and panic attack tracking

Blood oxygen monitoring

Sleep tracking

Better battery life

Kids mode

New Apple Watch Kids Edition

Improved waterproofing

Touch ID

New tachymeter watch face

Watch face sharing
⬆️ The Upside: We believe these features (better sleep tracking, blood oxygen monitoring, stress/panick attack tracking..) make sense for Apple to add into the Apple Watch 6. However, we believe that Apple needs to go one step further when it comes to biosensing capabilities. As we noted before, Apple needs to be more innovative when it comes to biosensing (Hydration, electrolyte, BP…) for its future wearable fitness offering. It will help increase. its dominance over time. It would fit nicely into a recent report that Apple filed a patent to build an Apple Watch with a modular sensor approach which will allow the tech company to easily upgrade the biosensing capabilities of the Apple Watch moving forward.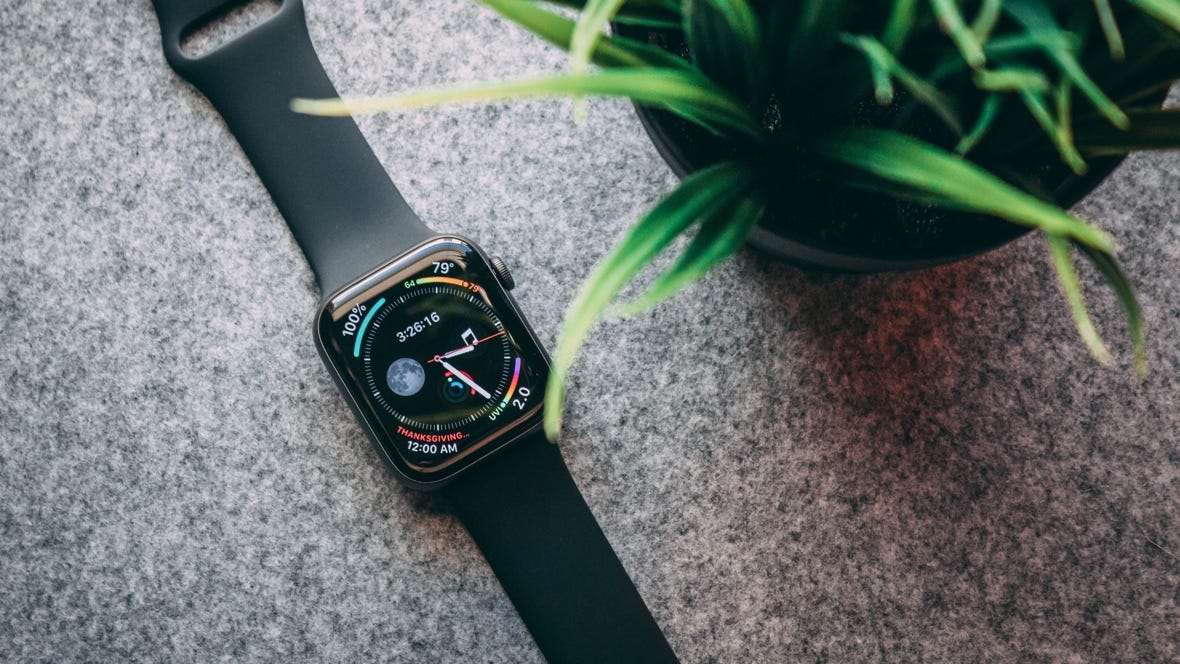 Picture: Apple
💦 A Sweat Sensing Patch Aimed at Athletes Takes on COVID-19 | Via: Spectrum IEEE
We have seen many companies (Oura..) pivoting due to the COVID 19 crisis. Gatorade is now following a similar path. The beverage company, which built the so-called Gx, which has been in beta testing since early this year. Gatorade parent Pepsi expects to release it to consumers in the second half of this year.
It turns out, however, that Epicore's sweat-sensing technology may have several roles to play much sooner in the response to the coronavirus pandemic, including monitoring patients' electrolyte levels and fatigue and non-invasively measuring their sweat cytokine levels. Physicians could use that information to predict cases in which COVID-19 will become life-threatening. And—if the technology were built into an N95 respirator mask—it could also track the health and fatigue of medical staff.
⬆️ The Upside: We believe this is a good move by Gatorade that could help address the COVID-19 crisis. Tracking sweat volume, electrolyte volume is an important metric that can help medical professional better track the health of COVID-19 patients in hospitals as well as at home. We expect other vendors (e.g. Kenzen, Nix Biosensors) to follow suit to take advantage of this challenging environment.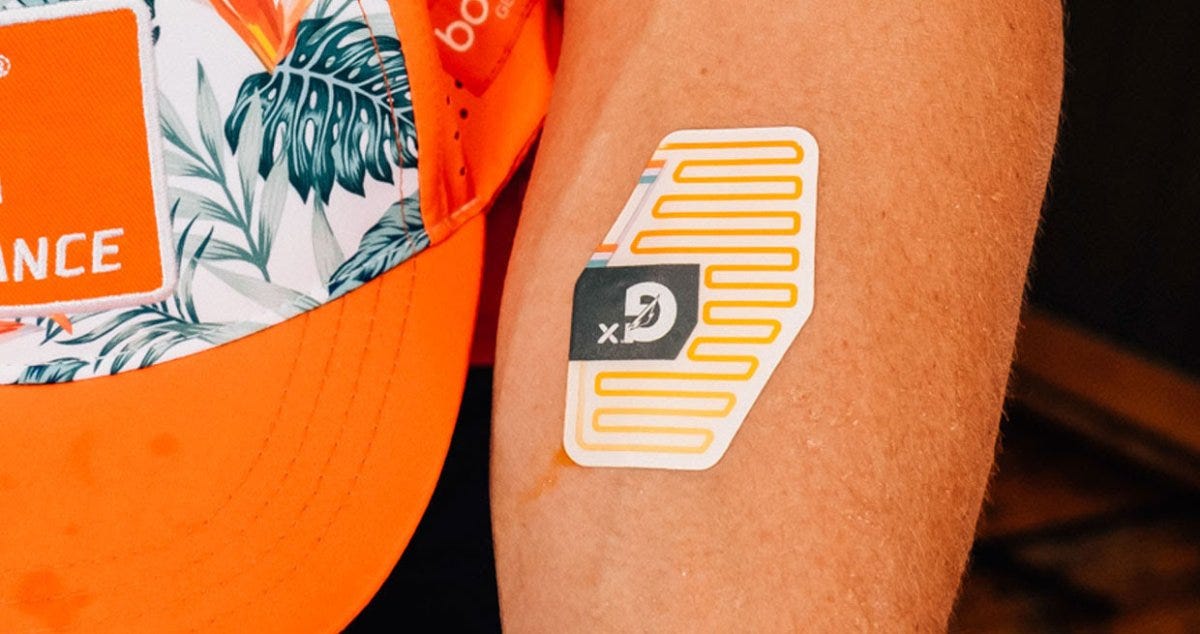 Picture: Gatorade
---
🎮 Esports & Crypto-Currency News
🎮  F1 adds Thibaut Courtois to its Virtual Grand Prix | Via: Insider Sport
Increasing the organisation's fan engagement, Formula 1 has announced that Real Madrid goalkeeper Thibaut Courtois will be the latest name to take part in the organisation's F1 Esports Virtual Grand Prix. The organisation's third instalment will also feature George Russell, Antonio Giovinazzi, Lando Norris, Alex Albon, Nicholas Latifi and last event's winner Charles Leclerc in the Virtual Chinese Grand Prix this Sunday. Julian Tan, F1 Head of Digital Business Initiatives and Esports stated: "From an esports perspective, the last Virtual Grand Prix was one of our most successful events we've ever put on, so it's great to be back and be able to continue building something that has proven hugely popular. 
"It's very important to us that we can give our fans something to look forward to in these uncertain times, so to see such an impressive list of returning drivers is fantastic. We hope the racing action is just as thrilling and fun as last time out!"
The Belgium international's inclusion follows on from Ben Stokes' appearance at the previous event, as fans continue to look for alternatives to traditional live-sport broadcasts due to COVID-19's impact postponing most competitions.  With each edition, F1's virtual tournament continues to increase in popularity with the event being picked up by various broadcasters including Sky Sports in the UK and in the US on ESPN along with over 100 international broadcast partners. The esports event will also be streamed live on Formula 1's YouTube, Twitch, Weibo and Facebook channels replacing the official F1 Heineken Chinese Grand Prix 2020 that would have originally taken place. In addition to the Chinese Virtual Grand Prix, the F1 Esports Series China Championship will host a Pre-season event, whilst also introducing the Esports Pro League in which competitive gamers will have the chance to sign for an official F1 esports team.
⬆️ The Upside: This does not come as a surprise to see Thibaut Courtois being part of the F1 Virtual competition. The Real Madrid goalkeeper is a well known die hard esport and gaming fan. For the F1 Federation, it is a natural move as many sports leagues (NASCAR, Laliga, Moto GP, NBA..) have moved virtual to continue to stay connected to their fans and increase fan engagement during this challenging environment. Over time this will help these leagues' digital strategy.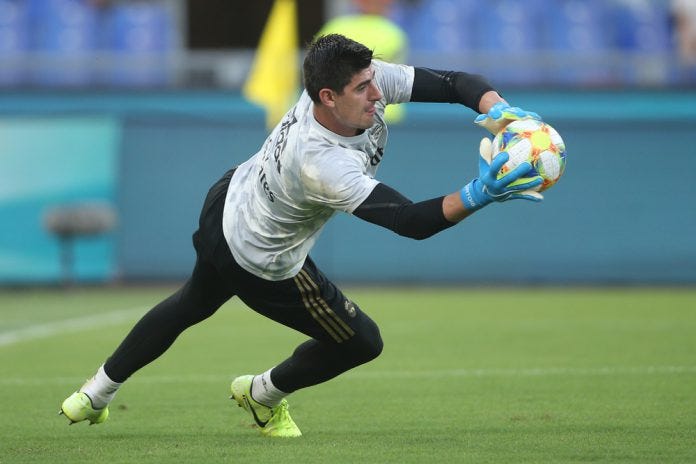 🎮  Major League Soccer, Fox Sports partner for new esports competition | Via: SportBusiness
Major League Soccer is teaming up with domestic broadcast partner Fox Sports to create a new esports competition, which is designed to help fill the sports competition void amid the global Covid-19 pandemic. MLS teams had played just two games before the season was suspended because of the health crisis last month. The eMLS Cup was also called off due to the coronavirus crisis. The league is hoping to play as many games as possible if and when action returns, and could push back the MLS Cup final to December.
In the meantime, MLS has created the eMLS Tournament Special, which will be participated in by both MLS and eMLS players. Among the competitors are Los Angeles Galaxy's Javier "Chicharito" Hernandez, Orlando City's Nani, and New York Red Bulls' Aaron Long. MLS players will team up with the eMLS professional from their club in the 16-team EA Sports' FIFA 20 competition, which will be remotely contested, with competitors playing from their homes.
In two-legged matches, MLS players will compete in the first legs and eMLS professionals will take part in the second legs. The club with the best aggregate score will progress to the next round of the knockout tournament. It runs from April 19-May 17 and will be broadcast on cable network FS1 and the Spanish-language Fox Deportes on Sunday evenings. Coca-Cola and PlayStation will be presenting partners. There is also a charity element which will include donations to Feeding America and Food Banks Canada on behalf of winning clubs.
⬆️ The Upside: This does not come as a surprise to see the MLS launch this type of players oriented esport tournament. This remind us of the players-only NBA 2K Tournament that the NBA launched recently. The bottom line is that fans wants to continue to be engaged with their favorite players and this type of tournament is a great to achieve that.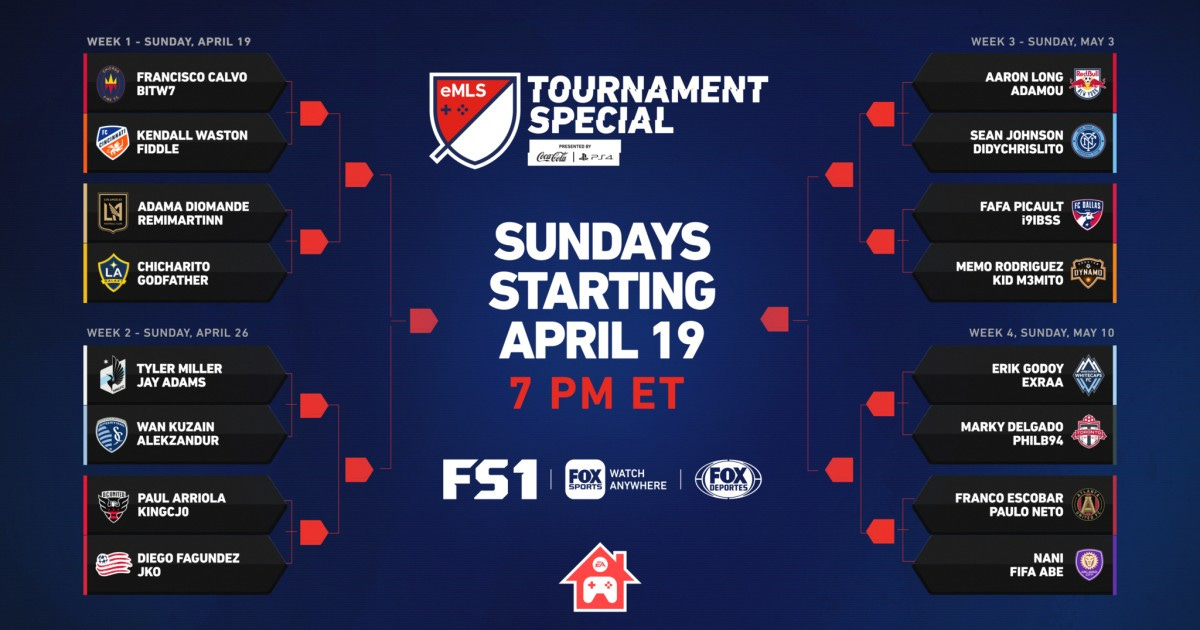 ---
💸 Sports Investment (Fund raising, M&As) Trends — April 2020
China's video platform Bilibili announces $400M investment from Sony. Read on here.

Fitness startup Aaptiv — a Netflix-style fitness app, raises new round of funding, Insight Partners and others. Read on here.

Sports gaming startup Nifty Games raises a $12M Series A round of fundraising led by March Capital Partners.  Defy Partners, aXiomatic Gaming, Vulcan Capital,  Courtside Ventures, and others participated. Read on here.
---
📊 Key Tech Sports Stats of The Week
$4.1B: The schools of the Power Five conferences stand to lose a total of $4.1B if there is no college football season - an average of more than $78 million per school, according to USA Today, which analyzed the schools' financial reports to the NCAA.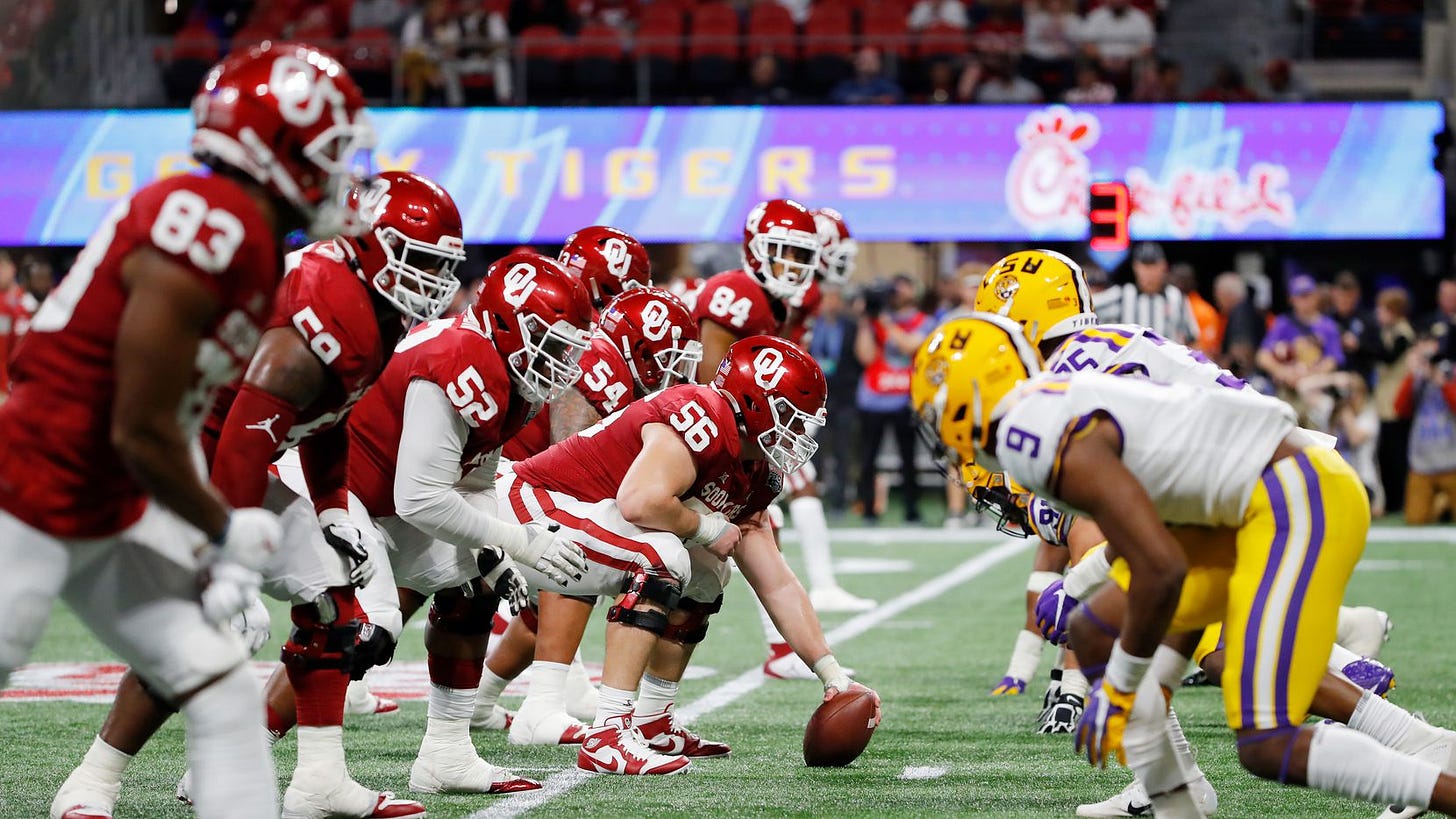 $1.2B: Spanish telecommunications company Telefonica has seemingly secured broadcast rights to the UEFA Champions League for $1.2B starting in 2021, a first for the company.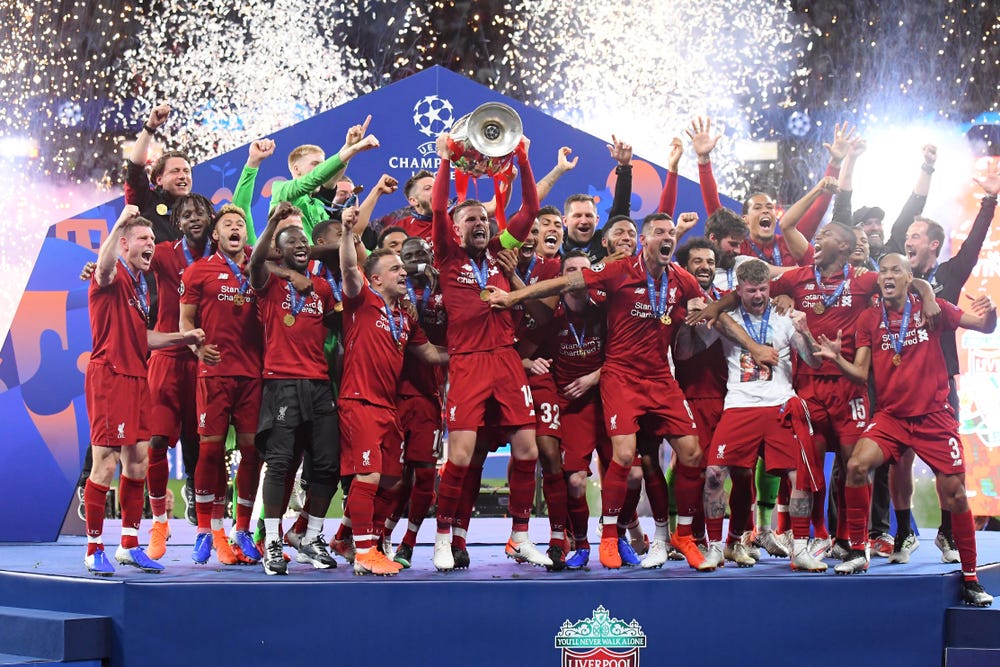 $310M: The total MLS league payroll is estimated to be north of $310M. The MLS is looking to cut as much as 50% of players salary for those making over $100k annually due to the COVID-19 crisis.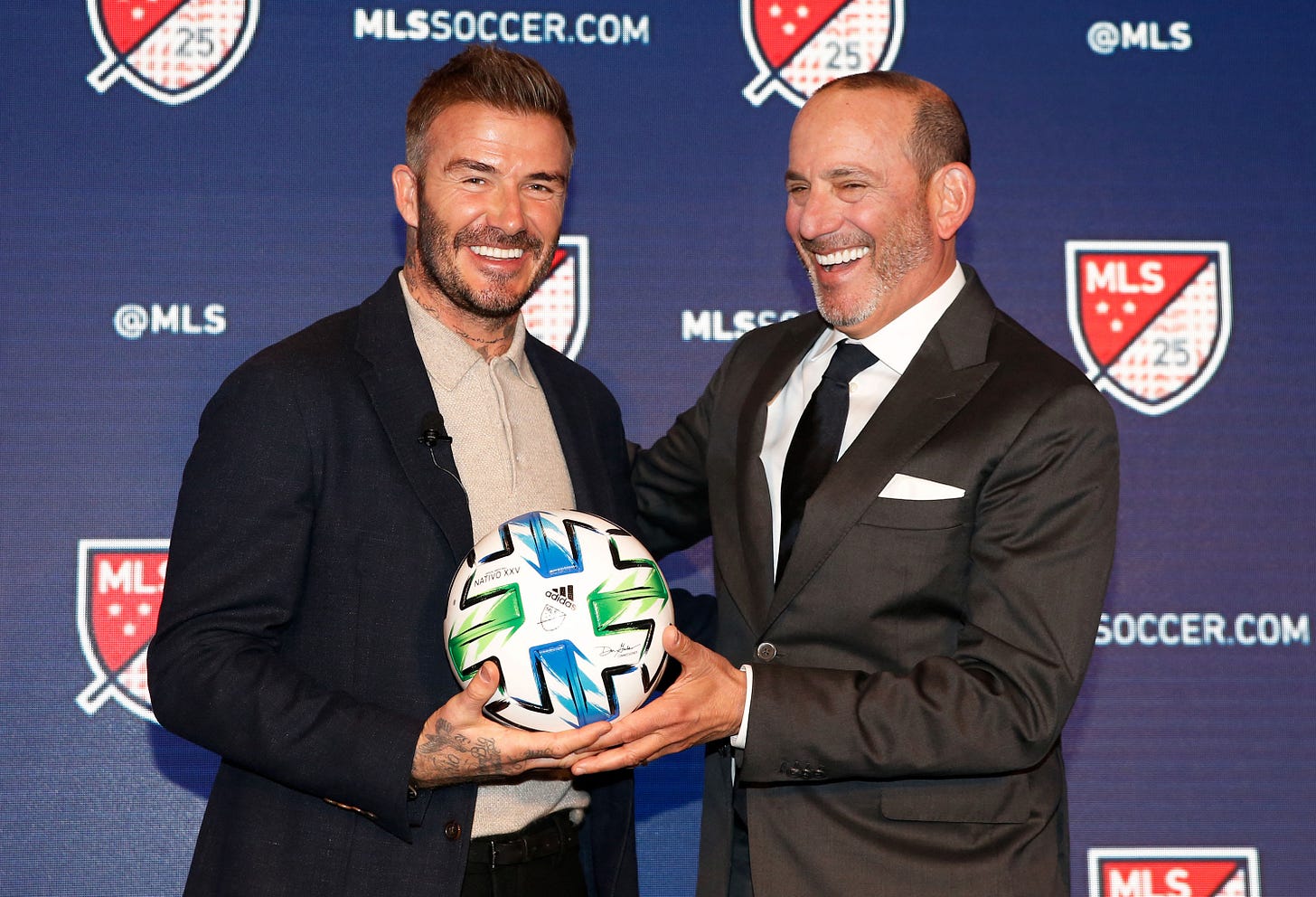 $50M: The XFL has filed for bankruptcy just three days after suspending operations and laying off nearly its entire staff. The Chapter 11 bankruptcy filing listed both assets and liabilities in the range of $10M to $50M.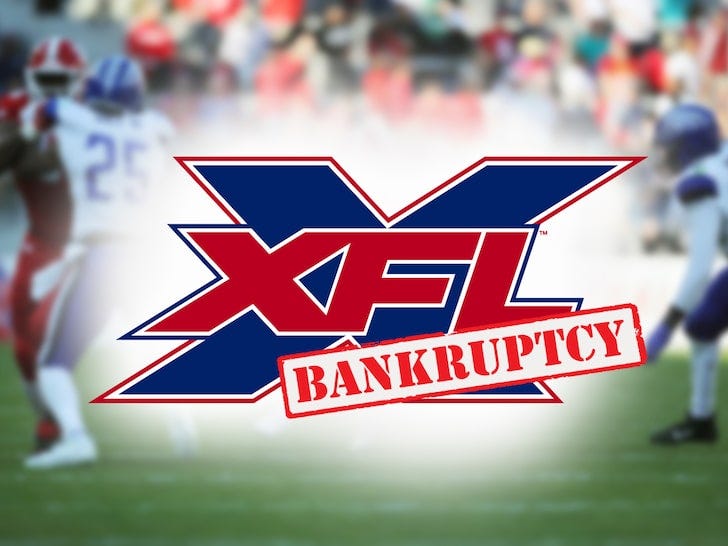 34M: Riot Games' new tactical shooter Valorant is already taking the video game world by storm. On April 7, the first day the game was available, it broke Twitch's record for the most-watched hours for a single game with 34M and had a peak concurrent viewership of 1.7M. Now the game's developer is laying out its first plan for the game's esports landscape.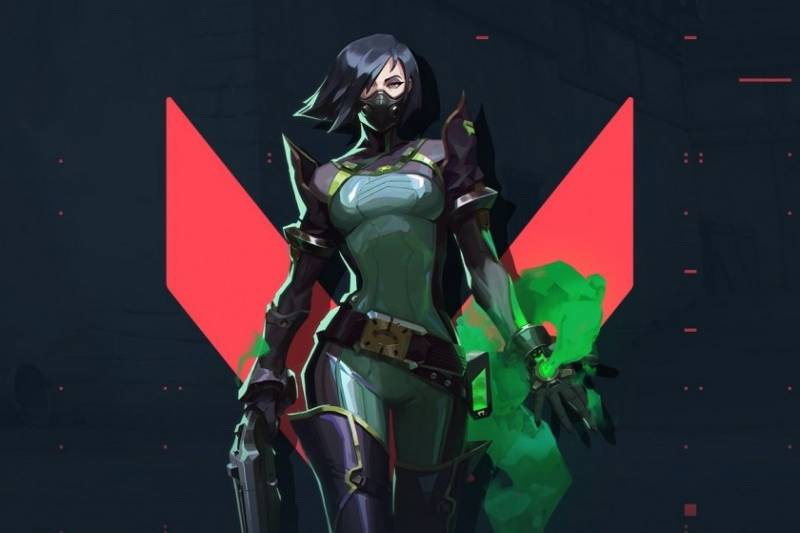 3M: Roku added nearly three million accounts in the first three months of the year and reported revenue growth ahead of Wall Street projections.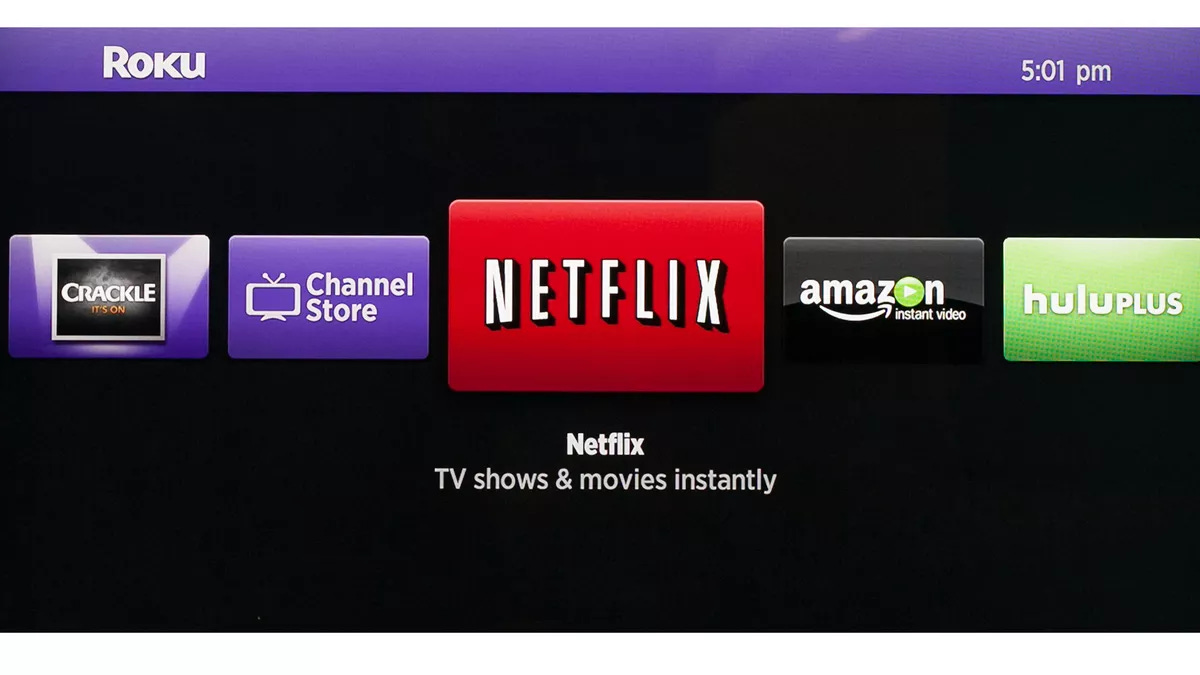 $2.7M: An Hermès boutique in China made $2.7M in one day after it reopened following COVID-19 crisis.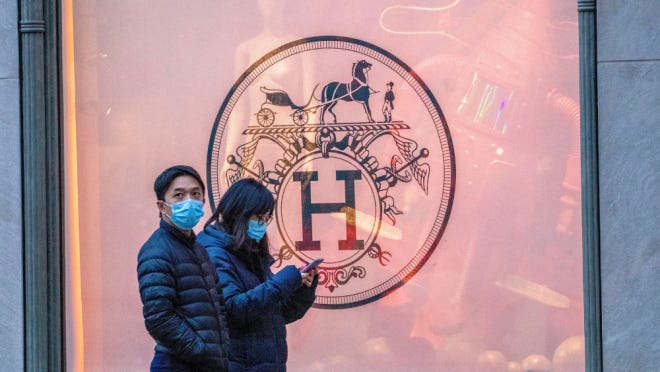 686,000: The NBA's H-O-R-S-E competition averaged 686,000 viewers on ESPN on Friday night, according to Nielsen data. In the same week last year, nine NBA games averaged over one million viewers during the first round of the playoffs.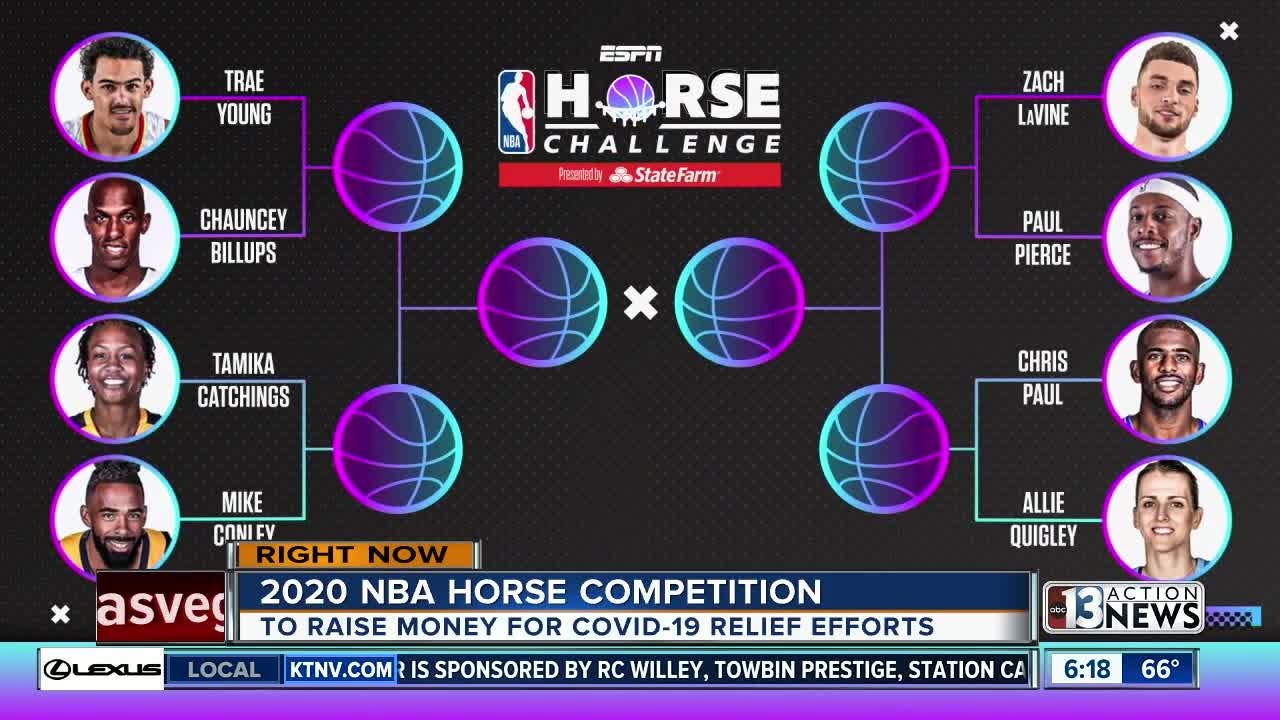 500,000: According to BleepingComputer, which spoke to cybersecurity company Cyble, there are currently over 500,000 Zoom account credentials being sold, and while most of them seem to stem from earlier, unrelated hacks, some of them are genuing.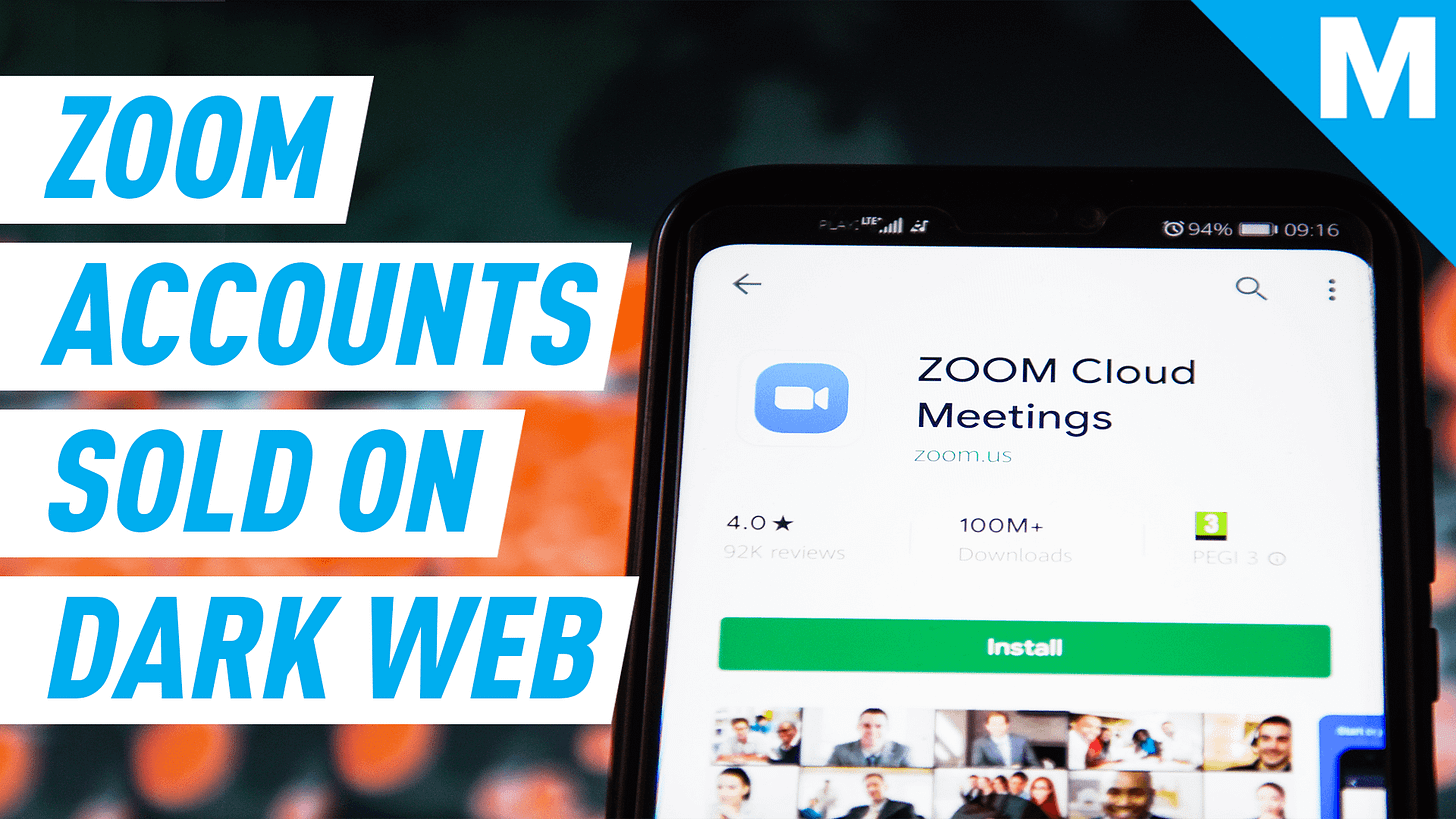 $200,000: According to a post by Serena Williams coach Patrick Mouratoglou, tennis players outside of the top 100 are in a financial crunch right now due to COVID-19. Patrick posted on social media "Per former top 10 Tim Mayotte, you would have to make about $200,000 a year from prize money and/or endorsements to make a living wage".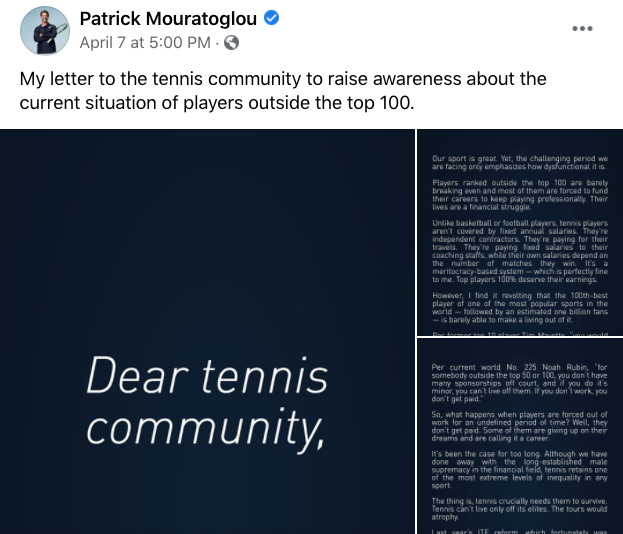 $2,283.32: Amazon's stock hit a new all-time high Tuesday as the coronavirus pandemic catapults the company into an unprecedented spotlight.  The stock closed the trading day at $2,283.32, up more than 5% from its previous close. Amazon last reached an all-time high in February, when it closed at $2,170.22 per share. Amazon's market cap is now more than $1.1 trillion.
120%: StubHub is offering ticket buyers for events postponed or canceled by the coronavirus pandemic a credit for 120% of the value of an order to another event, a policy initially announced for events through the end of 2020. That is despite the company's "Fan Protect Guarantee" that calls for a cash refund of tickets to canceled events, according to the Los Angeles Times.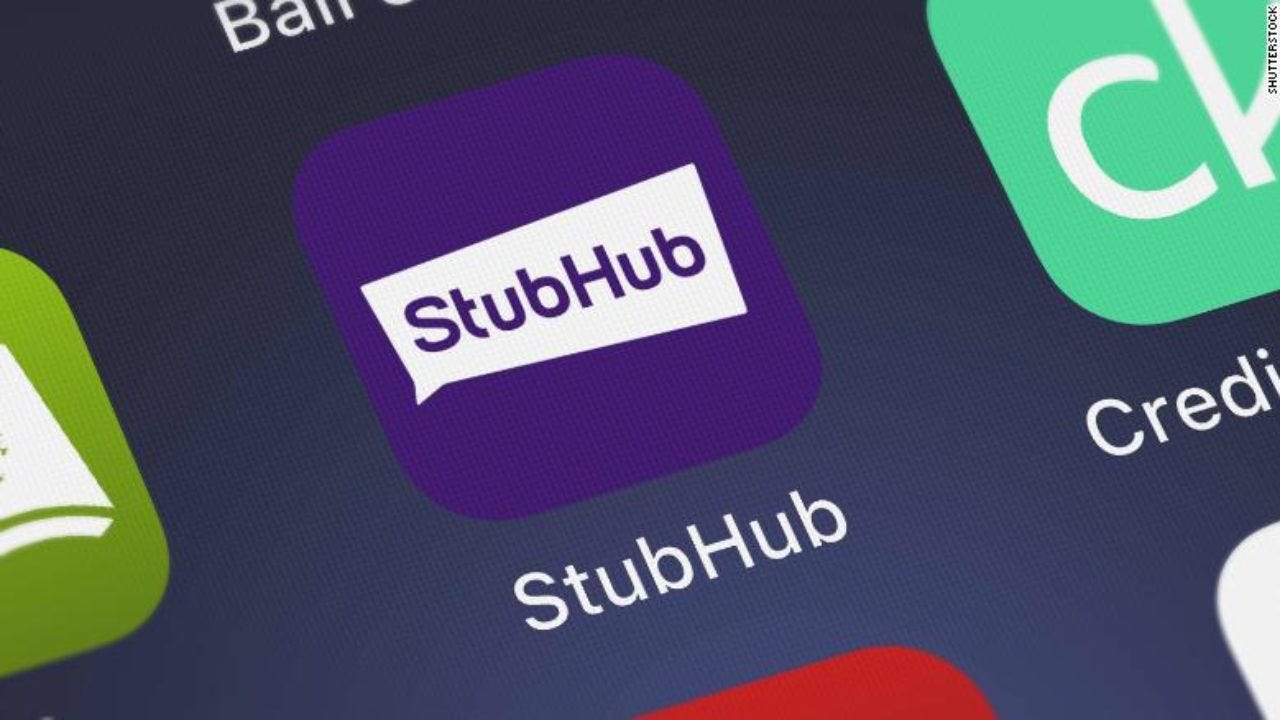 25: The NBA league office is currently preparing a 25-day, "back-to-basketball plan," according to ESPN's Brian Windhorst.  Individual workouts would last 11 days under the NBA's potential plan, and teams would then come together for a 14-day training camp. , per Windhorst. If parts of the nation begin to re-open, the NBA could begin a four-week program to resume the 2019-20 season.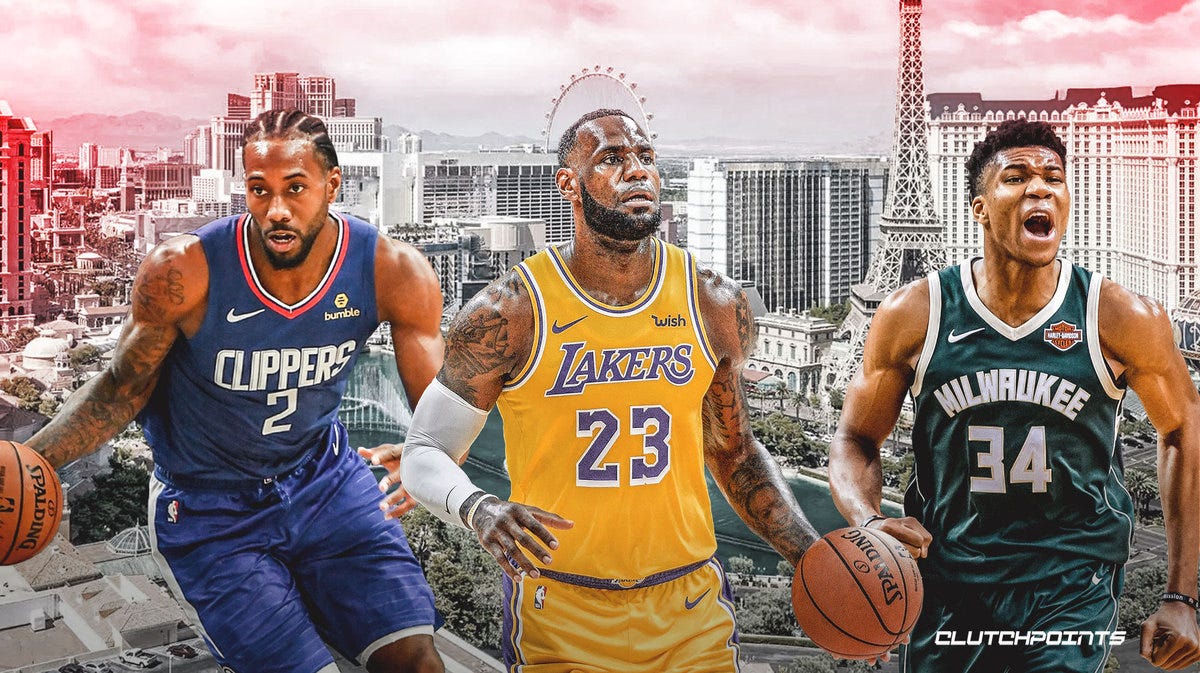 -8%: Crunchbase projects that around $63.8B was invested worldwide in Q1 2020, down from the last quarter by -17% and down year over year by -8%. This is projected to be the lowest amount going back for two years in venture funding with the peak happening in the fourth quarter of 2018 at $83.6B (Source: Crunchbase)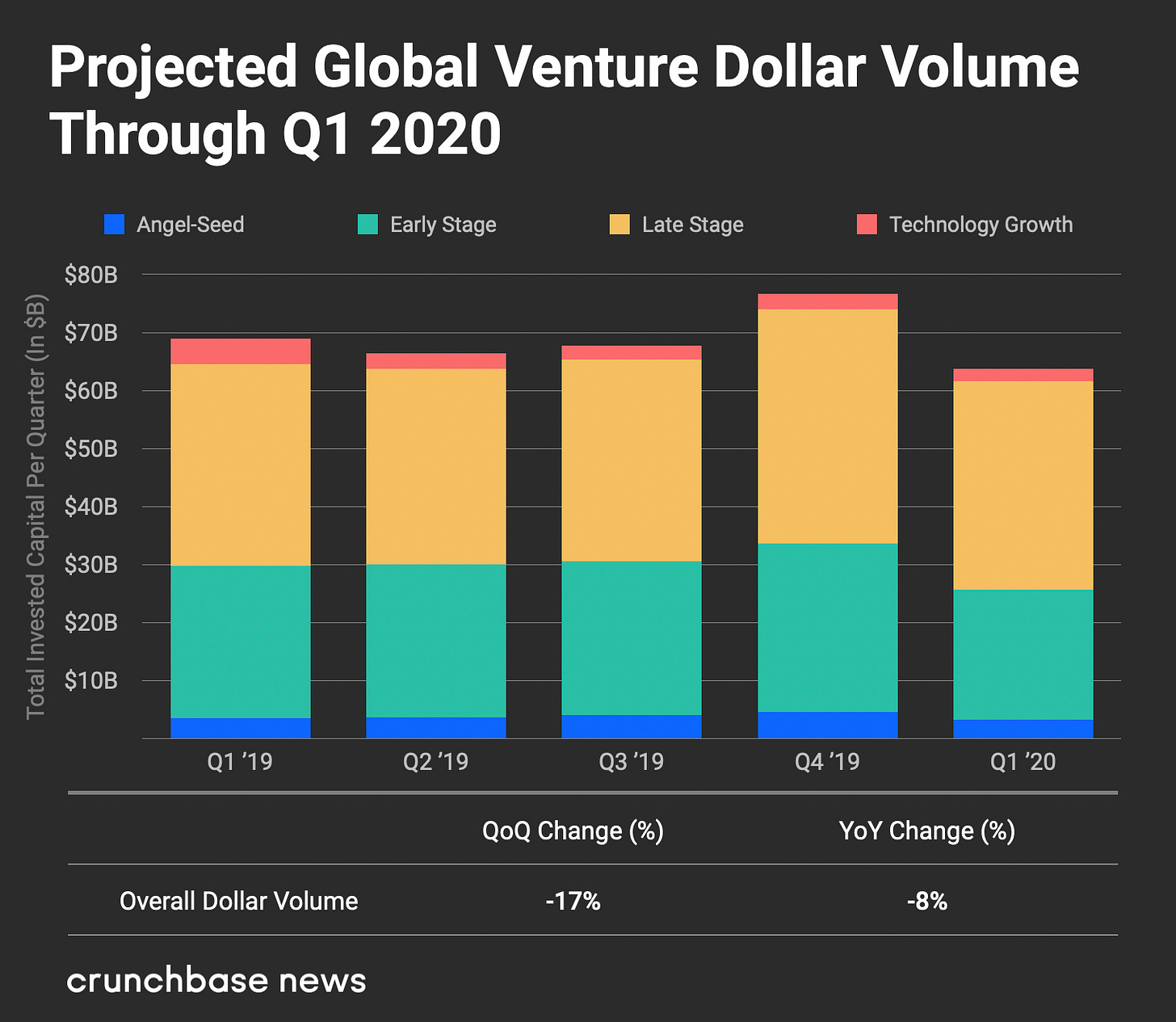 -75%: Sales at the world's biggest sneaker companies are taking a big hit due to the coronavirus pandemic. Sales for the week ending on April 4 are down roughly 75% compared with the same period last year, according to data from NPD Group. In the fourth week of March, sales were down 76% year-over-year.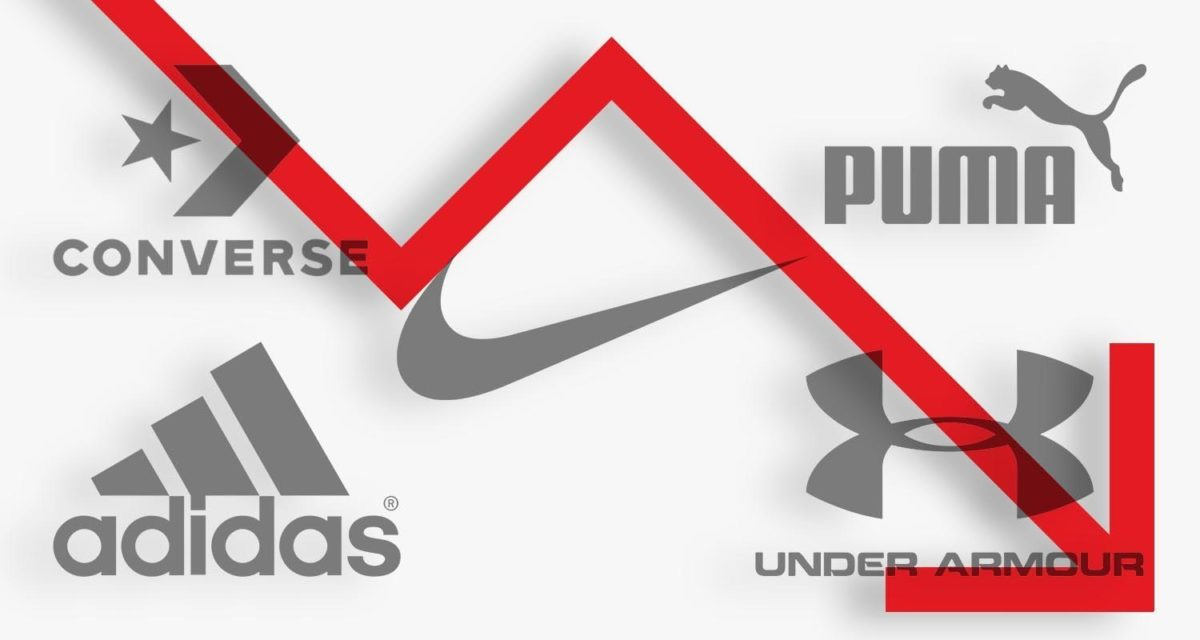 ---
📸 The Upside: Snapshots & video of The Week.
Ajax FC's virtual cycling training: We previously talked about the Spurs' virtual training session, but here is another great way to get athletes of different sports to train together during this challenging period for all of us! Here is a picture posted by Ajax FC fitness coach Alessandro Schoenmaker where Ajax FC players are going through a group cycling session.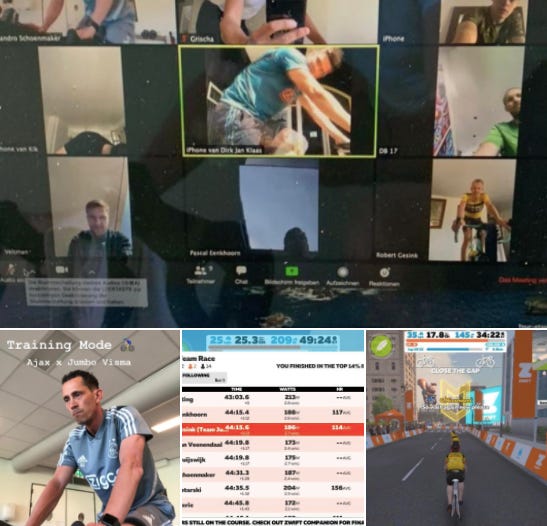 Liverpool FC star Sadio Mane giving back. What a lot of people may not know about Sadio Mane is that he is a generous man. He has helped build schools, stadiums and provided clothes and food for people in extreme poverty.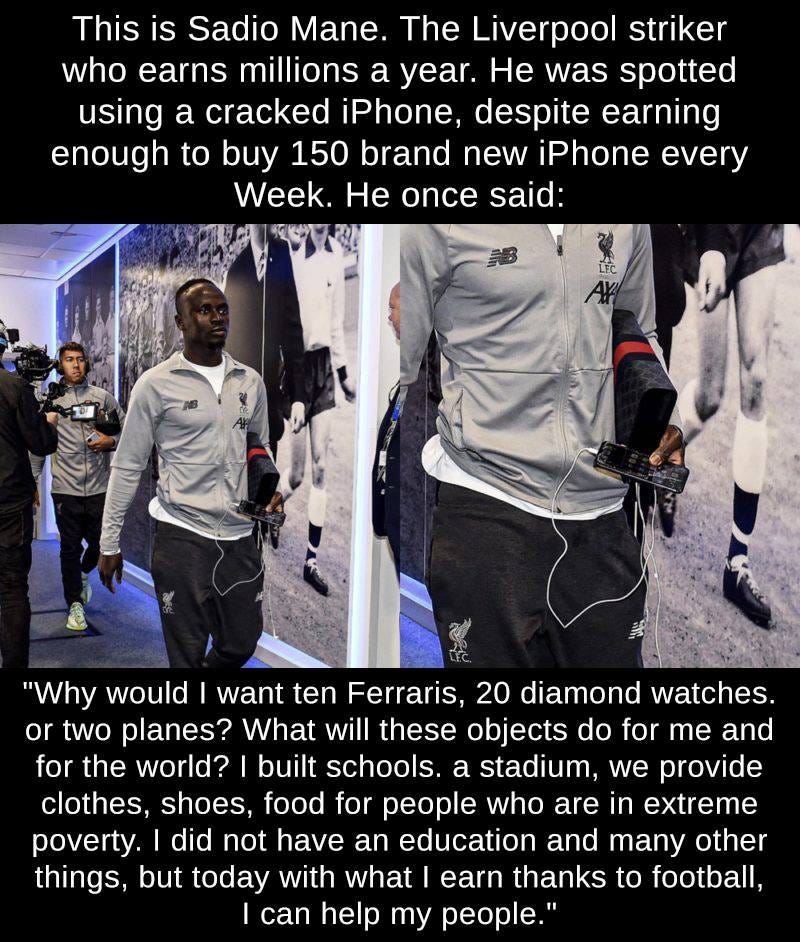 Mamba Mentality. While sales of basketball sneakers have been sluggish, Nike quietly released its first addition to Kobe Bryant's shoe line since his passing in January. The sneaker, which retails at $99.99, sold out nearly instantly on Nike's official channels. It is reselling for more than $250 on resale site GOAT.