Discover more from The Upside Newsletter
Data, insights, and stories from the world of sports, business, and technology.
Over 6,000 subscribers
🏈 New player in injury prevention space? Amazon
Dear Friends and Members,
We just published our analysis on why athletes are focusing on Instagram, so be sure to sign up for our premium subscription by clicking the "subscribe now" button below.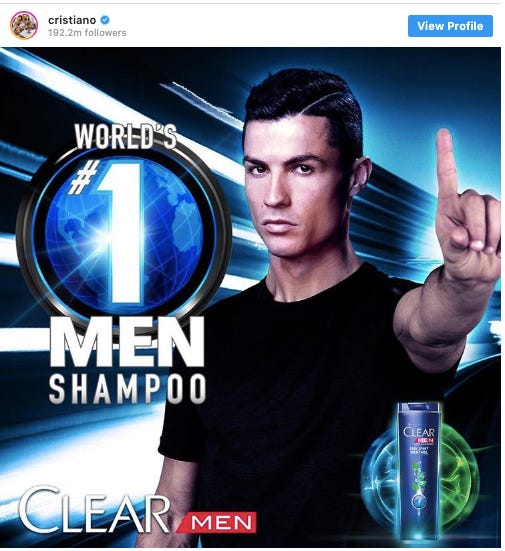 Looking for access all of our previously published analysis, insights, data, podcast interviews, and more? Subscribe now to unlock access!
Next week we plan to publish our next weekly sports and tech analysis. 
📰 Top Stories We're Reading This Week 
👓 Pokemon Go maker Niantic is working with Qualcomm to build AR glasses
👓 Magic Leap reportedly only sold 6,000 AR headsets in six months
🏈   Amazon Deal With N.F.L. Primes the Cloud to Help Treat Player Injuries
⌚  How Whoop wearable device could solve NBA's load management problem
🎮  Cavs Legion GC to open new recreational esports facility
💸 Latest Investment Trends
📊 Tech Stats of the Week
📸 Snapshots of the Week
Let's jump right into the insights and upside for all of these top stories
---
🎮 AR/VR/Video Sports News
👓 Pokemon Go maker Niantic is working with Qualcomm to build AR glasses | Via: NextWeb
Pokemon Go creator Niantic announced last night it's collaborating with Qualcomm to build AR glasses. The announcement, made at Qualcomm's annual tech summit in Hawaii, meant both companies will join hands to create reference hardware, software, and cloud-components for AR-based wearable devices.
The project will have two main components: Qualcomm's newly announced 5G-supported mixed reality platform Snapdragon XR2, and Niantic's Real World Platform, which has powered games such as Pokemon Go, Ingress, and Harry Potter: Wizards Unite.
In June, Niantic announced it's accepting applications from developers to gain access to its Real World Platform. The company added the collaborative platform built in partnership with Qualcomm will also be a part of the dev kit slated to be released sometime next year.
Qualcomm's XR2 platform packs several improvements in areas like video bandwidth, resolution, and CPU performance over last year's Snapdragon XR1. The platform also supports hardware with seven concurrent cameras, and a dedicated computer vision chip for enhanced head and hand tracking.
It's quite early to say if we'll see folks in the street wearing glasses and throwing invisible pokeballs to catch em' all, but one can dream, right?
⬆️ The Upside:  We think that it makes sense for Niantic to be working on some 5G enabled AR smart glasses. Ultimately Niantic could convert a good portion of its 147M Pokemon Go active monthly users to these AR glasses. It would help create a mass market for AR glasses. The key there is going to offer some 5G smart glasses at a reasonable price.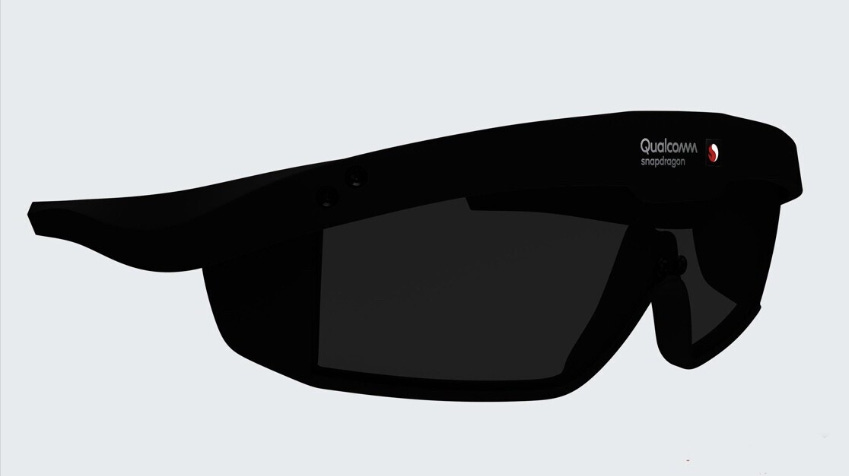 👓 Magic Leap reportedly only sold 6,000 AR headsets in six months | Via: Engadget
After years of hype, it looks like reality is starting to catch up with Magic Leap. According to a report from The Information, the augmented reality startup and Silicon Valley darling only sold approximately 6,000 units of its $2,300 Magic Leap One Creator Edition mixed-reality headset through the first six months that it was available.
While 6,000 is a modest sales figure by almost any metric, it's made worse by Magic Leap's initial targets. The Information writes CEO Rony Abovitz had told investors he hoped the company would sell "at least" 1 million units of the Magic Leap One in its first year of availability. Eventually, he was reportedly convinced that 100,000 was a more realistic goal. Sales of the headset, however, have been so poor that the company recently started giving employees free units.
Understandably, poor sales have strained Magic Leap, with The Information reporting that the company recently laid off "dozens" of employees across multiple departments. The company has instituted other cost-saving measures as well, such as freezing work travel for some departments and slowing the pace at which it hires new employees. Unsurprisingly, it also appears Magic Leap has a long road towards sustainability; the company apparently burned through between $40 and $50 million per month through much of 2018.
It also appears several notable executives have left the company's board of directors -- though it's not clear if any of shakeups are directly related to Magic Leap's fiscal troubles. Newly-minted Alphabet CEO Sundar Pichai reportedly left the company's board sometime last year. The Information says it was told by a source Pichai vacated his position due to "the demands of his schedule," so the change may not have been a judgment of Magic Leap. It's also worth noting Google, which led a reported $542 million investment in the company in 2014, still has a voice on Magic Leap's board. Pichai's position was taken over by Google Maps vice-president Jennifer Fitzpatrick.
When asked to comment on the article, a spokesperson for Magic Leap told The Information its reporting was "littered with inaccuracies and misleading statements, and erroneously portrays Magic Leap's operations, internal plans and overall strategy." Engadget has reached out to Magic Leap for additional information and comment.
Before writing Magic Leap off, there are a couple of points to keep in mind. The first and most important is that The Information attributes its 6,000 unit figure to a single source. There are a lot of reasons why the publication may have been unable to verify the number -- one of which is that it seems Magic Leap hasn't talked sales numbers with its own rank-and-file employees. All the same, we just don't know how accurate that number is. However, what we do know for certain is that a lot of AR and VR companies, both big and small, have struggled recently. For example, Google recently discontinued Daydream View. Jaunt, another startup that had a lot of hype behind it, recently sold all its tech to Verizon (Engadget's parent company). Even if it sold more units, Magic Leap is likely feeling the same pressure that almost everyone else in the industry is.
⬆️ The Upside:  This type of report has to be taken with a grain of salt as it has not been confirmed by Magic Leap execs. That being said, it is fair to say that currently it remains challenging for most AR smart glasses vendors to create a mass market for smart glasses. In the enterprise space, many enterprise customers are still in the pilot stage for many reasons: (1) Poor batter life of AR glasses. (2) Low usage rate (3) Limited FOV. (4) Hefty price of AR smart glasses.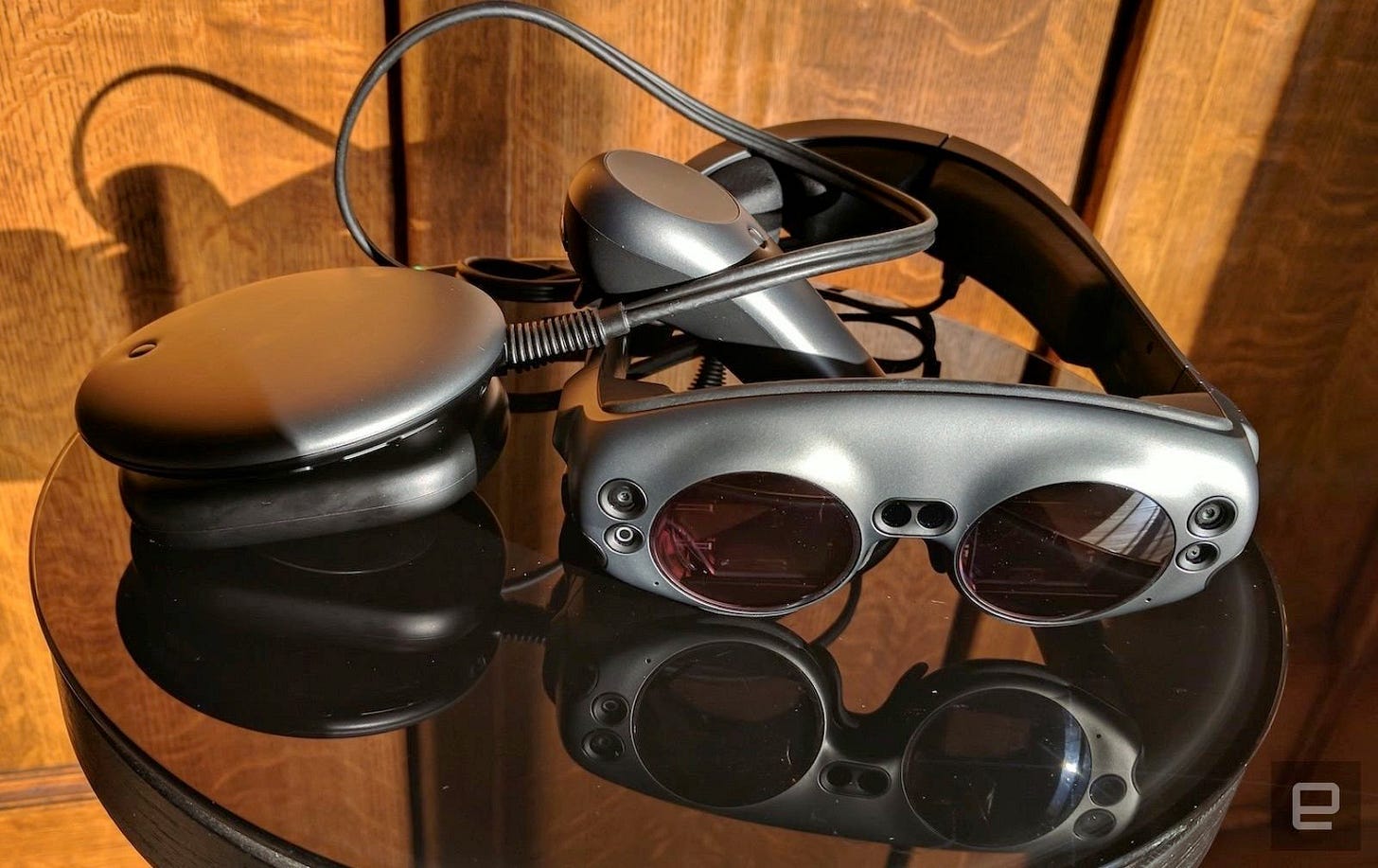 ---
🚑 Wearables, Health, Nutrition News
🏈   Amazon Deal With N.F.L. Primes the Cloud to Help Treat Player Injuries | Via: Fortune
Amazon and the National Football League announced a deal to use the tech giant's cloud-computing services to help solve the epidemic of injuries—and especially concussions—afflicting the sport.
Amazon's cloud unit will provide software to gather volumes of player health data, as well as analyze information and scan video images to better treat and rehabilitate injuries. The league and company hope to eventually use the software tools, which include a new "digital athlete" platform, to predict and prevent injuries. 
It's the latest agreement between Amazon and the most-watched U.S. sports league. The company is in the second year of a $130 million deal to show Thursday night NFL games on its Prime video service. 
While Amazon Web Services chief Andy Jassy talked up the partnership's potential to help with player safety, it will also strengthen the relationship between Amazon and the NFL at a key moment for Amazon's video aspirations. The league's billion-dollar TV deals expire in the next few years, and streaming services like Amazon Prime and its competitors have been experimenting with live game feeds. Amazon is likely to be among the bidders for a larger package.
Proponents of artificial intelligence and machine learning say the technology could revolutionize a wide array of medical and health fields. Still, such work is early and some systems have shown issues with bias or unreliable results. Amazon's own Rekognition software for image scanning and facial recognition has struggled to identify subjects with darker skin. 
Player safety, particularly head injuries, has been a major point of focus for the league in recent years. Dwindling participation at the youth levels, plus evolving research and a lawsuit brought by former players has forced the sport to address the issue more forcefully. 
Those efforts have taken on urgency as former players continue to speak out about the affect of head injuries on their post-retirement life. Former New England Patriots tight end Rob Gronkowski, who retired earlier this year, has said he sustained around 20 concussions playing football.
The league unrolled new concussion protocol in 2016, then made major revisions again in 2017, all aimed at diagnosing players in a safer and more efficient manner. The league also recently launched a $3M challenge to create a safer helmet.
The number of concussions sustained by NFL players varies widely by year. In 2018, the NFL reported 214 total concussions in the preseason and regular season, the second lowest total since 2011. In 2017, it was 281, the highest in that time frame.
⬆️ The Upside: We think that this move by Amazon should not come as a surprise as the Amazon AWS team has good expertise leveraging the power of AI to analyze data. Now it remains to be seen if Amazon will end up becoming a solid competitor to the likes of Kitman Labs in the injury prevention software space. It is also unclear if Amazon intends to become a key player in this emerging space. For the NFL, it is a good move in its quest to be more vocal about injury prevention to help improve players' safety.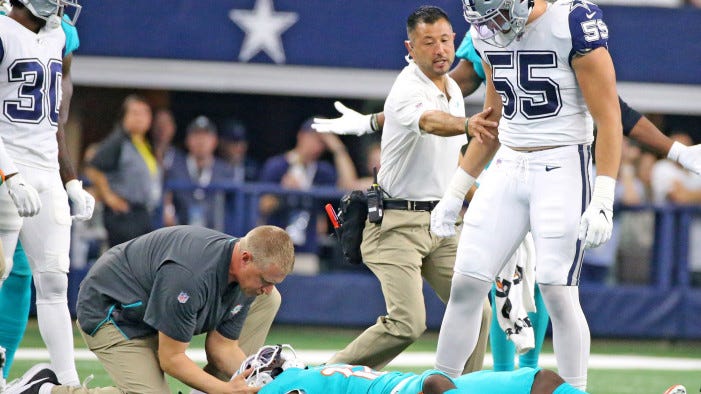 ⌚  How Whoop wearable device could solve NBA's load management problem | Via: Fox Business
As the NBA and other pro sports leagues increasingly treat biometric data as a competitive advantage, the executives behind the wearable device Whoop are aiming to establish their subscription service as the technology of choice for high-performing athletes.
Founded in 2012 by former Harvard University squash captain Will Ahmed, Whoop tracks the biometric data and provides recommendations designed to guide wearers on their sleep schedule, exercise intensity and when to ramp up or slow down their workouts. The latest investors in Series D round led by Foundry Group joined existing backers such as former NBA Commissioner David Stern, NBA superstar Kevin Durant and the NFL Players Association.
Whoop's connections in pro sports should prove valuable as leagues modernize their policies on wearable technology and navigate issues such as load management – a divisive practice in NBA circles in which teams selectively rest players based on a close study of their workload and biometric data. Ahmed and his investors are confident that Whoop is positioned to capitalize on the trend.
"I think you'll look back on this time period of professional athletes not measuring sleep as sort of this insane moment in the history of sports," Ahmed told FOX Business. "It'll just seem so fundamental in the future. People will compare to when baseball players were smoking cigarettes in the dugout – it will just seem crazy that professional athletes weren't measuring sleep and recovery."
Whoop has raised more than $100 million in its four investment rounds to date. Rather than charge users for the Whoop bracelet itself, the company operates on a subscription model starting at $30 per month. Subscribers receive the Whoop 3.0 wearable device for free as part of the signup process.
Aside from its applications for athletes and other active individuals, Stern, a prominent Whoop investor, said the device has legitimate business value for sports leagues. By making use of actionable data that warns them when to rest to avoid injury and maximize their training, star athletes can extend their playing careers – providing leagues with a greater talent pool to lure fans.
"That is my goal," Stern said. "My overarching philosophy, aside from the load management, which is manifested by Whoop, is that if we could extend everyone's career by a year, can you imagine the value of that? I think that can be done."
⬆️ The Upside: We think that Whoop belongs to a growing number of wearable startups that could benefit from the growing debate around load management in the world of pro sports. Now Whoop is specialized in sleep and recovery but GPS tracking companies who also track load, are another group of startups that could benefit from this growing trend.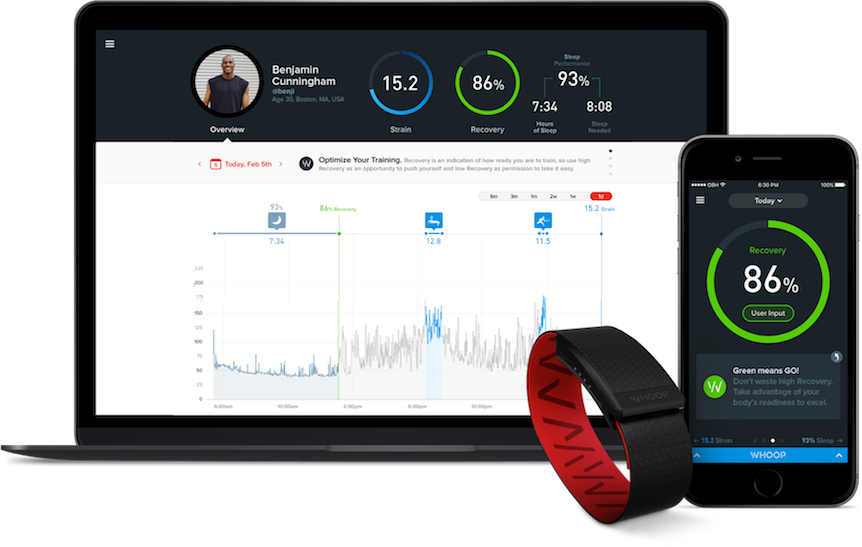 ---
🎮 eSports & Crypto-Currency News
🎮  Cavs Legion GC to open new recreational esports facility | Via: ginx.tv
Cavs Legion, the NBA 2K League team of the Cleveland Cavaliers, announced plans last week to open a new state-of-the-art esports facility to serve local youth community members.
The 2,700+ square foot facility, which will be located in Cleveland's Battery Park neighborhood, will host the new Cleveland Rec Esports Club and will feature 40 gaming stations, an analysts' desk, soundproof streaming pods, and a confessional-booth style studio for visitors to create their own content.
Gaming stations will feature Alienware and MSI gaming desktops, as well as Raynor gaming chairs, SteelSeries peripherals, and portable WebAround green screens, presumably for content creation and live coverage backdrops.
The organization plans to begin hosting NBA 2K tournaments, watch parties, birthday parties, and corporate outings before opening to the facility to the general public sometime in 2020.
The Cleveland community is no stranger to esports, as Cavaliers majority owner Dan Gilbert completed a multimillion-dollar investment in League of Legends team 100 Thieves, a brand that has since become one of the most successful and prominent organizations in esports.
Shortly after the investment, Gilbert and the Cavaliers launched Cavs Legion GC, became members of the NBA 2K League, and grown the league to 21 franchises before the end of its second season.
The Cavaliers are said to be the lone investors in the new facility and cost the organization roughly half a million and didn't request any aid from the city of Cleveland. 
Though the ultimate goal of the facility is to provide more tools for Cavs Legion GC to succeed, owner Dan Gilbert also hopes to introduce the Cleveland area to esports, while simultaneously introducing the world to Cleveland's growing esports community.
⬆️ The Upside: We believe that this move by the Cavs Legion GC makes a lot of sense. It will help attract new youth local talent into the Cavs Legion GC's eSports program. Ultimately the future of eSports depends on the youth population. We believe that long term a growing number of pro teams will end up launching eSports program as a way to source and attract local talent.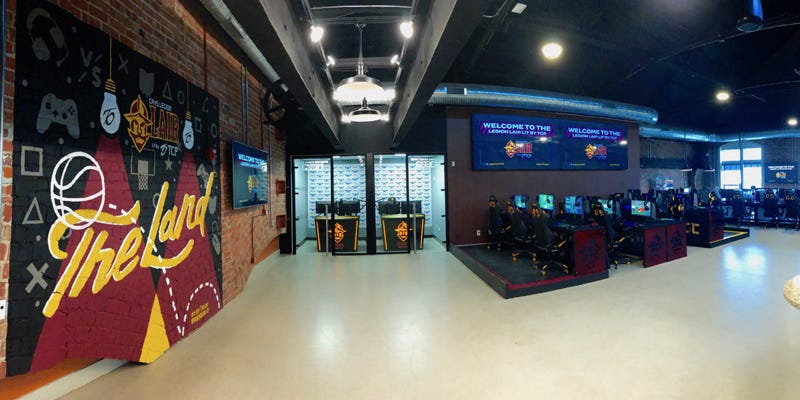 ---
💸 Sports Investment Trends — December, 2019
Esports organization Genvid Technologies raises $27M Series B Investment to accelerate Interactive Streaming tools & services. Read on here.

Noida-based Sportido raised an undisclosed amount of funding from IP Ventures in its second round of funding led by Inflection Point Ventures and SucSEED Venture Partners. Read on here.

Portland CBD startup Mendi has raised an $800,000 round of seed capital. CEO Rachael Rapinoe, twin sister of US Soccer star Megan Rapinoe, said the money will be used to expand the business, sign athletes and get ready for the 2020 Olympics. Read on here.
---
📊 Key Tech Sports Stats of The Week
$1.5B: Peloton's stock plunged 15% in three days this week, wiping more than $1.5 billion from its market capitalization. The connected-fitness startup is facing backlash over a holiday ad that has been widely panned as sexist, tone-deaf, and dystopian.
$343M: $343M got invested in Esports (Esports funds, licensing, and growth capital) in November 2019.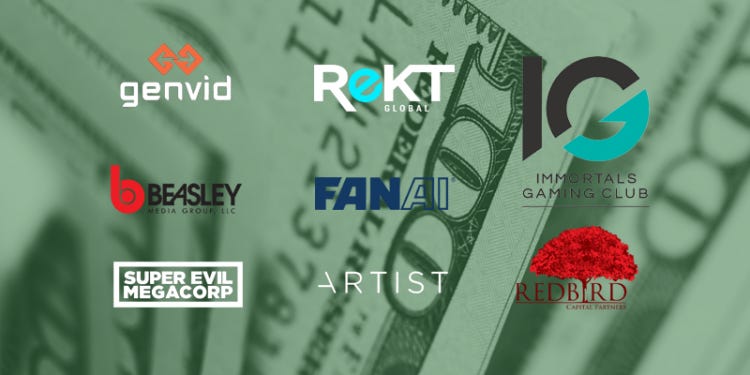 $325M: Charlotte will be MLS's 30th club, according to multiple sources. Carolina Panthers owner David Tepper is expected to pay an MLS league-record $325M expansion fee for the club, which could be announced as early as December 17, according to sources. However, that could bleed into 2020, sources also said.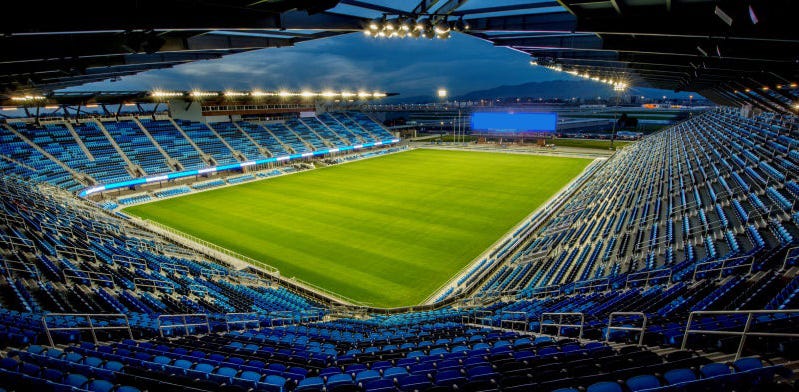 130M: Instagram launched its Checkout feature in the U.S. in March 2-19, which lets users complete purchases without leaving the app. An Instagram spokesperson told the WSJ that more than 130 million people tap to reveal product tags in shopping posts every month. In recent months, athletes like Serena Williams, James Harden and teams like the Los Angeles Clippers, among others, have also utilized the Instagram Checkout feature to sell items.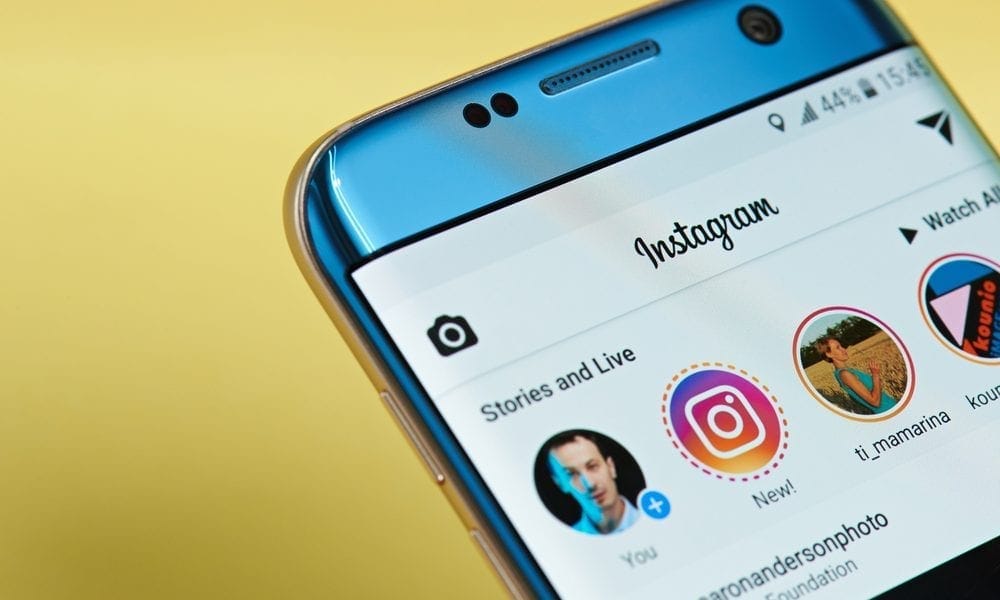 $113M: What Bilibili will pay over 3 years to Riot Games for the exclusive Chinese broadcasting rights of League of Legends Worlds, according to reports.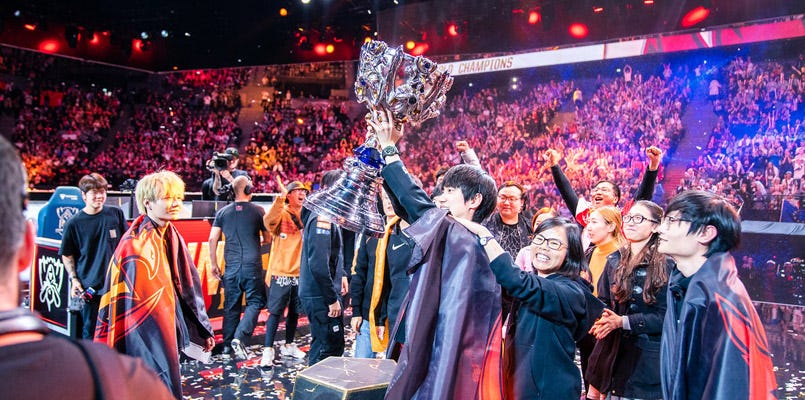 $895,000: NFL could terminate Arizona Cardinals Josh Shaw's $895,000 contract for betting on games.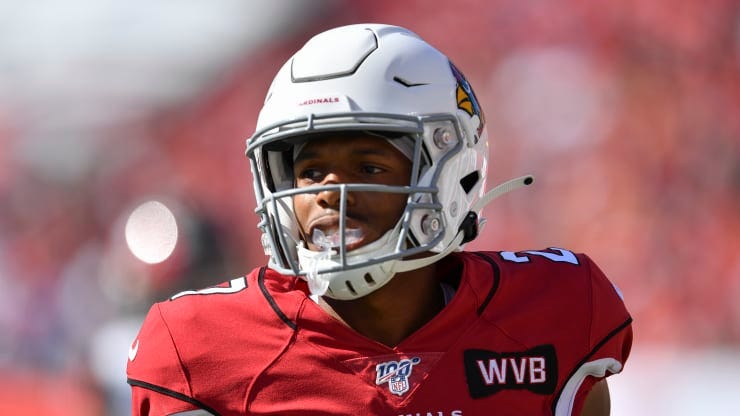 14,000: Tokyo will be short an estimated 14,000 hotel rooms each day of the 2020 Olympics, and the city is scrambling to find alternatives for the flood of visitors.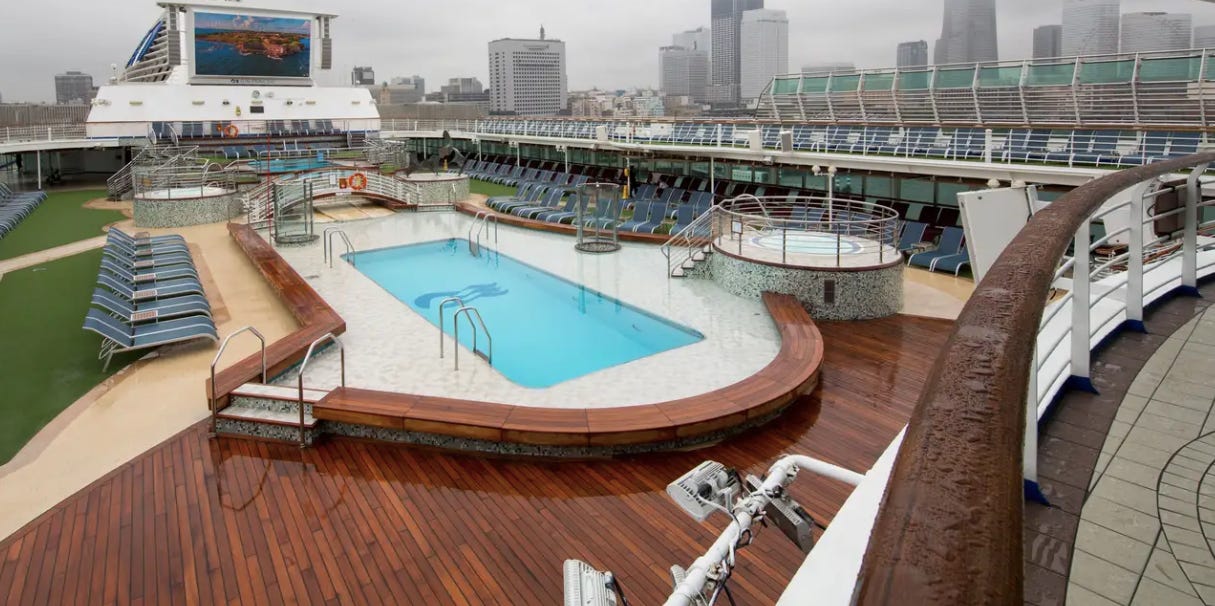 80%: Billionaire financier Steve Cohen is in talks to acquire up to 80% of the New York Mets, according to a report from Bloomberg.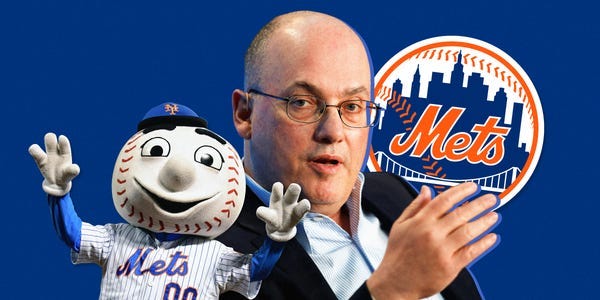 50%+: When Serena Williams released a new sequin jacket for her S by Serena fashion brand on November 20, Instagram drove more than 50% of the sales for the brand in the week following the jacket's release, Stephanie Lim, head of e-commerce for SerenaWilliams.com, told the WSJ.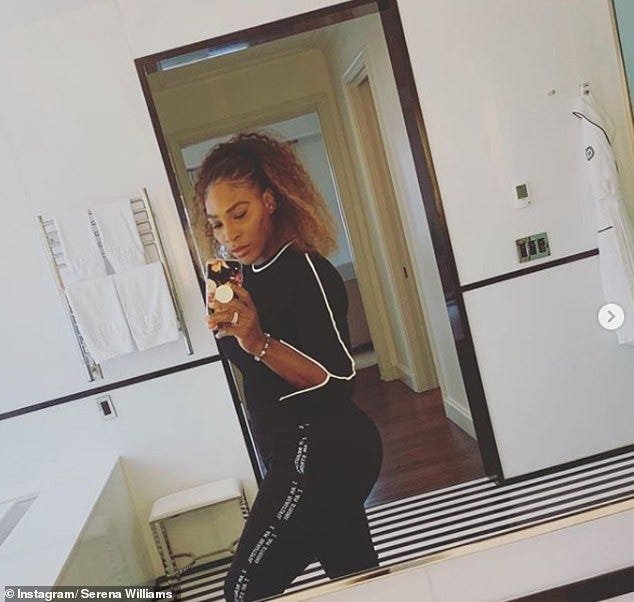 22: Twenty-two of the NBA's 30 teams are currently on TikTok.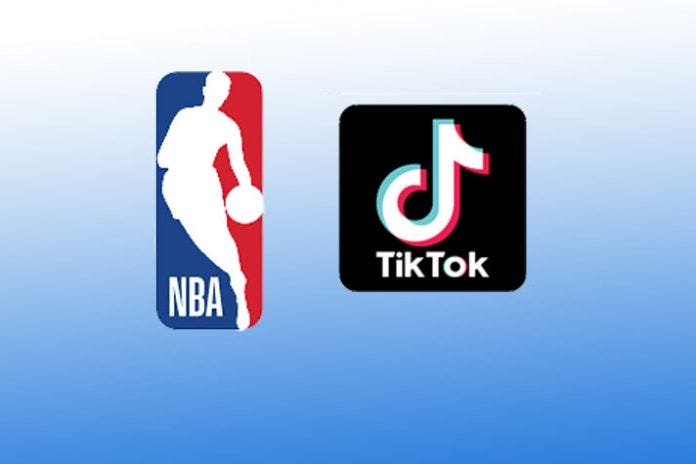 ---
📸 The Upside: Snapshots of The Week.
Fencing + AI+ Live data. Dentsu Lab and Rhizomatiks have just developed the "Points of a sword visualization system", a technology to visualize the trajectory of the points of sword leveraging deep learning and AR. With this system, sword tips can be visualized in real time (and without markers), making it easy for the audience to fully appreciate the game. It was officially adopted for the first time at the 72nd Japan Fencing Championship a few months ago. The technology will be used again at the coming Fencing World Cup on 14th and 15th December.