Discover more from The Upside Newsletter
Data, insights, and stories from the world of sports, business, and technology.
Over 6,000 subscribers
🏈 NFL offers $3M to create a safer helmet
Dear Friends and Members,
Last Friday, we published our Tech boxing market, in which we discussed the current tech boxing technologies. To access this analysis be sure to sign up for our premium subscription by clicking the "subscribe now" button below. 
Looking for access all of our previously published analysis, insights, data, podcast interviews, and more? Subscribe now to unlock access!
On Friday we plan to publish our next weekly sports and tech analysis.
📰 Top Stories We're Reading This Week 
🥽 Google could be planning VR headset for Stadia
🥽 Does the iPhone 11 Pro hint at Apple's AR plans?
👓  HTC confirms that the Vive Cosmos is coming on 3 October
⌚ Apple slashes price of Apple Watch Series 3 – now it's a steal at $199
⌚Huawei Watch GT 2 watch faces leak ahead of big reveal on 19 September
🎮 Twitch Announced as Founding Partner of NFL's New Raiders Stadium in Las Vegas
💸 Latest Investment Trends
📊 Tech Stats of the Week
📸 Snapshots of the Week
Let's jump right into the insights and upside for all of these top stories
---
🎮 AR/VR/Video Sports News
🥽 Google could be planning VR headset for Stadia | Via: Wearable 
Google's streaming platform, Google Stadia, could eventually get the option of VR, a new patent filing suggests.
The filing shows off what Google's calling a "head mounted display", which we'd just call a headset, and a set of handheld controllers like those used by its previous Daydream View system.
Given the barrier of entry for high-powered VR, which often requires a gaming PC, the idea of Google bringing its streaming tech to the table makes a lot of sense. For now, though, this is just a patent filing - don't put any bets on it actually making it to market.
⬆️ The Upside:  This move by Google would make a lot of sense given that gaming is the most popular VR use case. Getting high-grade performance in VR without needing your own graphical powerhouse is an attractive proposition. Ultimately this could help Stadia become the ultimate VR gaming platform out there.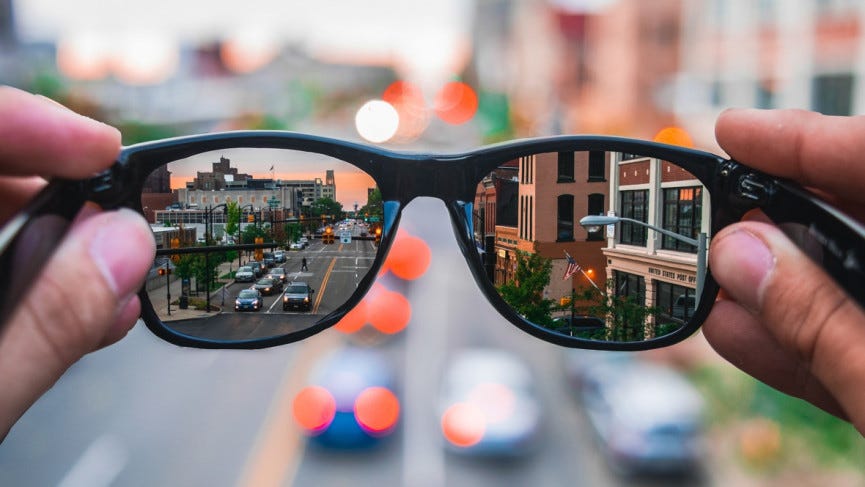 🥽 Does the iPhone 11 Pro hint at Apple's AR plans? | Via: Wearable
Alongside the many announcements Apple made at its big hardware event, the company didn't take any time to look at augmented reality.
But one of the upgrades spotted by Next Reality coming to its next-generation phones could be really significant - the new U1 chip coming for the iPhone Pro models is adding "spatial awareness" to the phones. Apple said this will allow users to point to where they want to AirDrop files, but the applications are unlikely to stop there. This could well be used for even more accurately-tracked AR experiences.
It's clear that Apple's commitment to AR hasn't changed - its new iPad is "perfect for immersive augmented reality experiences", in its own words, and smartglasses still seem to be a long-term aim for the Cupertino design wizards. This is one we expect to bubble away for months to come.
⬆️ The Upside:  We believe that the new U1 chip coming for the iPhone Pro models to add "spatial awareness" to the phones, is a natural evolution. Apple is essentially laying the foundations of its AR spacial computing platform and is expected to launch its smart glasses in 4Q20, according to our sources.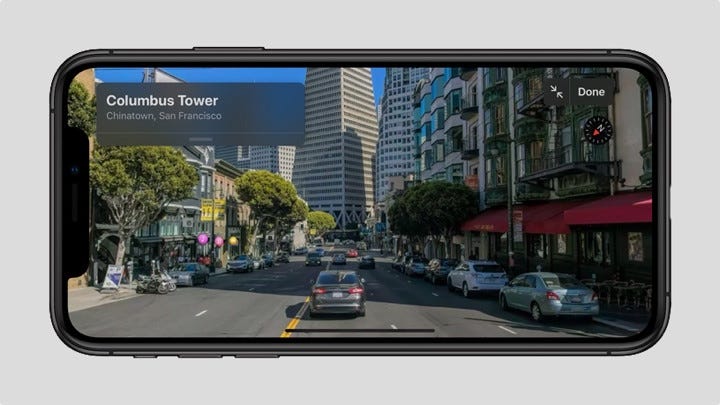 Picture: Apple
👓  HTC confirms that the Vive Cosmos is coming on 3 October | Via: Wearable
We've been waiting for the Vive Cosmos for quite some time now. After it first showed off the headset early 2019, the release date has shifted from summer to fall. Now, the company has confirmed in a blog post that it will launch on 3 October, starting at $699.
The Cosmos is essentially the new standard-setter from HTC, with a huge resolution of 2880 x 1700, 88 percent higher than the original Vive, and LCD panels to improve viewing angles.
We're also big fans of the flip-up visor design, a straightforward mechanical way of letting you jump out of VR for a moment when needed. That faceplate is also modular, letting you swap features in as HTC releases them - an interesting concept. You can pre-order the headset now, and we'll be sure to get our hands on one when it releases to give our full verdict.
⬆️ The Upside: We believe this is a great move by HTC. The taiwanese OEM continues to be aggressive in the VR space with this new SKU. However, despite this new product we believe that HTC will have a hard time competing with Facebook and Sony in the VR space.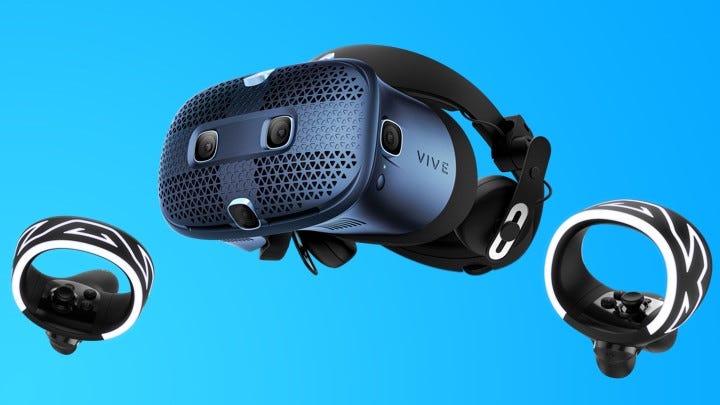 Picture: HTC
---
🚑 Wearables, Health, Nutrition News
⌚ Apple slashes price of Apple Watch Series 3 – now it's a steal at $199 | Via: Wearable
Apple has cut the price of the Apple Watch Series 3 to just $199, after the launch of the Series 5 at its event in Cupertino.
While Series 5 is now the flagship with an always-on display, Apple evidently still sees a lot of value in the Series 3 – which some observers thought was due for retirement.
Now, picking up an Apple Watch Series 3 for less than $200 isn't totally unheard of - since the Series 4 was released last year, there has been plenty of tasty Apple Watch deals hitting Black Friday and Prime Day.
But Apple slapping an official new price tag could drive prices down even further with time.
The Series 5, the newest Apple Watch, will cost $399 when it releases on 20 September, so you're looking at a $200 swing in cost if you don't need the most cutting-edge features.
You'll also be keeping up in some key ways, as watchOS 6 is confirmed to be coming to the Series 3 on 19 September. For that matter, it's coming for the Series 1 and 2 at some point in the coming months.
We updated our Series 3 review not long ago, and confirmed that even in 2019 it's still a seriously impressive smartwatch.
Of course, you'll be missing out on some of the newer functions brought to the Series 4 and Series 5, from the ECG monitor that the Series 4 introduced to the ability to make international emergency calls as brought to the Series 5.
The Series 3 with GPS is now available at $199 direct from Apple, while the LTE-enabled version sells for $299 at full price.
⬆️ The Upside: We believe that price cut by Apple for the Series 3 makes a lot of sense. We expect many iOS users or first time smart watch users to go for the Series 3 based on its attractive price point ($199). It will also help Apple improve its dominance in the smartwatch market and put more pressure on the competition.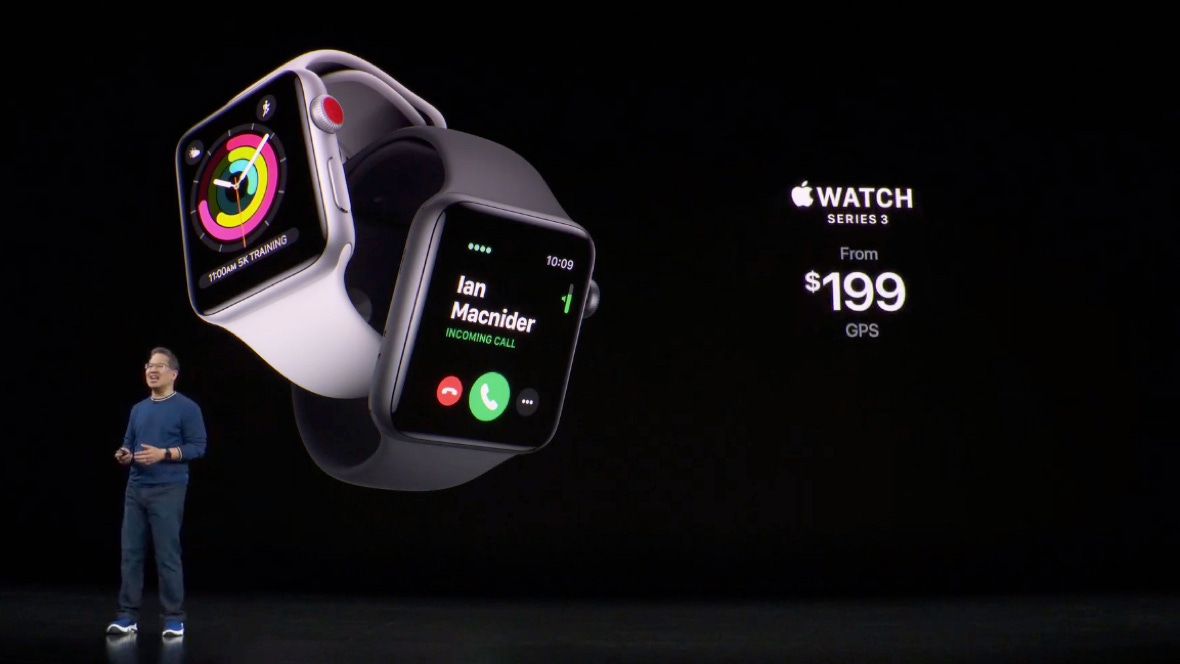 Picture: Apple
⌚Huawei Watch GT 2 watch faces leak ahead of big reveal on 19 September | Via: Wearable
Huawei is getting ready to take the wraps off its latest smartwatch, the Huawei Watch GT 2. The Chinese company already confirmed the GT 2's existence in a video on Weibo recently. It also announced that it will be shown off on 19 September in Munich, and will be powered by the new Kirin A1 chip. Now more images have surfaced of the watch and some of its faces to give us a taste of what to look forward to.
New patents filed by Huawei, and spotted by LetsGoDigital, show a range of new designs for watch faces, showing a range of interface options. Some are in full color, and others have a more grayscale look.
These fairly striking face designs have surfaced hot on the tails of another big leak, after WinFuture got hold of what are apparently marketing images of the successor to the Watch GT, which launched back in 2018.
The images suggest there will be a couple of different looks, which would mirror Huawei's decision to launch Watch GT Elegant and Active editions earlier this year.
The back of the watch reveals that it will be waterproof up to 50 meters once again and there will be a heart rate monitor in tow with a similar sensor array. Apparently new features include a microphone and speaker, which would give the watch the ability to make and receive calls. It's probably safe to assume that GPS will be on board, just like the first Watch GT, too.
One of the most appealing aspects of the Watch GT was its big battery life, and it sounds like things are getting even better. The new GT will apparently jump up to a 450mAh battery to help it track longer. That's slightly up from 420mAh one included in the first Watch GT.
There will of course be big question marks over what software this new Huawei smartwatch could run on. The first watch ran on the company's own Lite OS, which previously only featured on its fitness trackers. It could be that Huawei will continue to run on an updated version of Lite OS.
Huawei, though, recently revealed that HarmonyOS, its operating system alternative to Android, would run on smartwatches in the near-future. So, we could be looking at our first Harmony OS-running smartwatch right here.
Either way, we now know that we're not too far from finding out more about the Huawei Watch GT 2. We'll be watching for further news on the new smartwatch on 19 September.
⬆️ The Upside: We believe that this will likely be Huawei's first smartwatch that will be using Huawei's proprietary OS (HarmonyOS). That being said, it remains to be seen if developers will heavily focus on this new OS. This will be critical to help drive the popularity of this new smartwatch over time.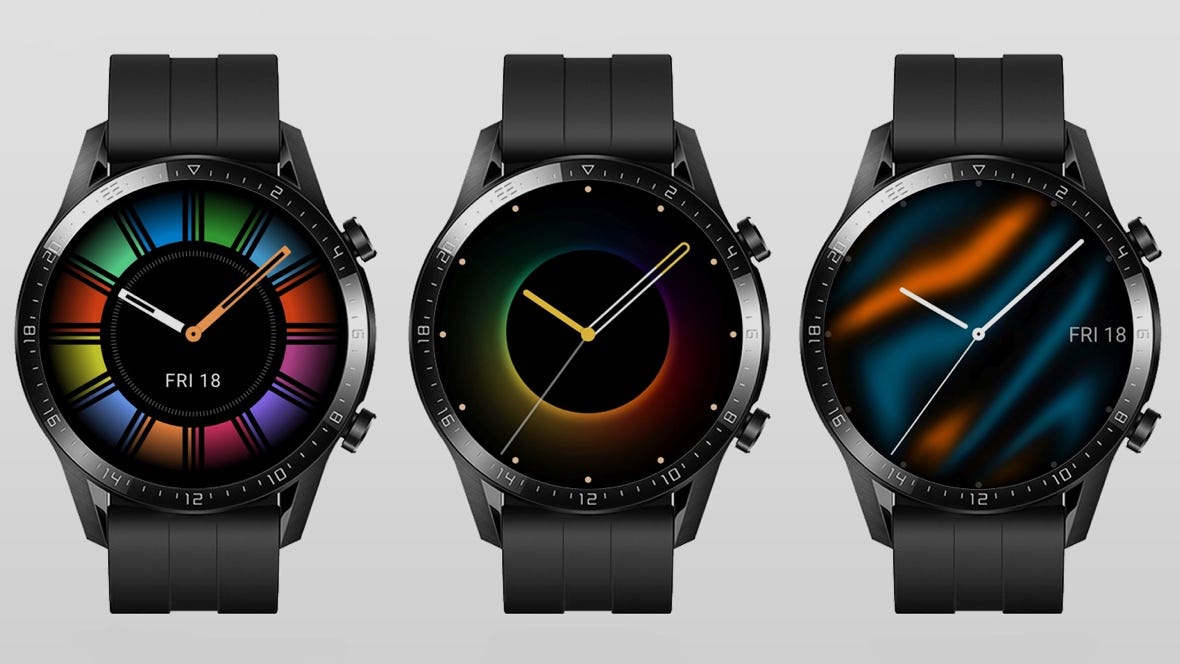 Picture: Huawei
---
🎮 eSports & Crypto-Currency News
🎮 Twitch Announced as Founding Partner of NFL's New Raiders Stadium in Las Vegas | Via: eSports Observer
The NFL's Oakland Raiders are moving to Las Vegas for the 2020 season, and they'll do so with streaming platform Twitch as a founding partner of the newly-constructed Allegiant Stadium.
The partnership—which makes Twitch the official streaming platform of the Raiders and Allegiant Stadium—will encompass onsite activations including a Twitch-branded lounge with interactive elements, as well as plans to host events at the enclosed, 65,000-seat stadium.
The Twitch Lounge on the lower level of the stadium will feature streaming stations, screens showing live Twitch streams, and esports competitions.
"At Twitch, we are constantly looking for new ways to engage with our community online and IRL. Being a founding partner at Allegiant Stadium is a perfect opportunity for Twitch to converge our passionate gaming and live esports community with the world of traditional sports," said Twitch chief operating officer Sara Clemens, in a release. "As part of our long-term vision for multiplayer entertainment, we are excited to elevate the spectator experience at live events in the heart of the entertainment capital of the world."
⬆️ The Upside: We think this is a great move by Twitch, which has become a key player in esports space as well as the sports streaming space. Since 2017, Twitch has made a number of traditional sports partnerships including the NBA, NFL, and Lucha Libre AAA Worldwide. Twitch plans to host events at Allegiant Stadium to "cement Las Vegas as the global hub for esports,".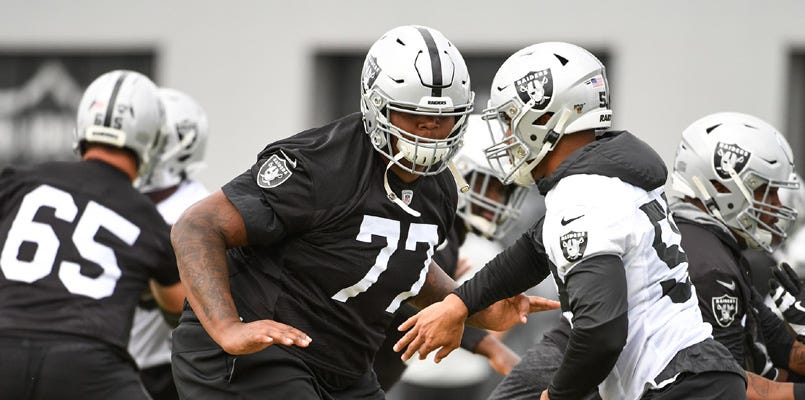 Picture: Raiders (NFL)
---
💸 Sports Investment Trends — September, 2019
Indian esports platform SoStronk parent company Archetype Entertainment raises Pre-Series A round funding. Read on here.
---
📊 Key Tech Sports Stats of The Week
3B: US Open winner Bianca Andreescu's performance generated over 3 billion impressions worth over $19.8 million in social impression value, according to Zoomph.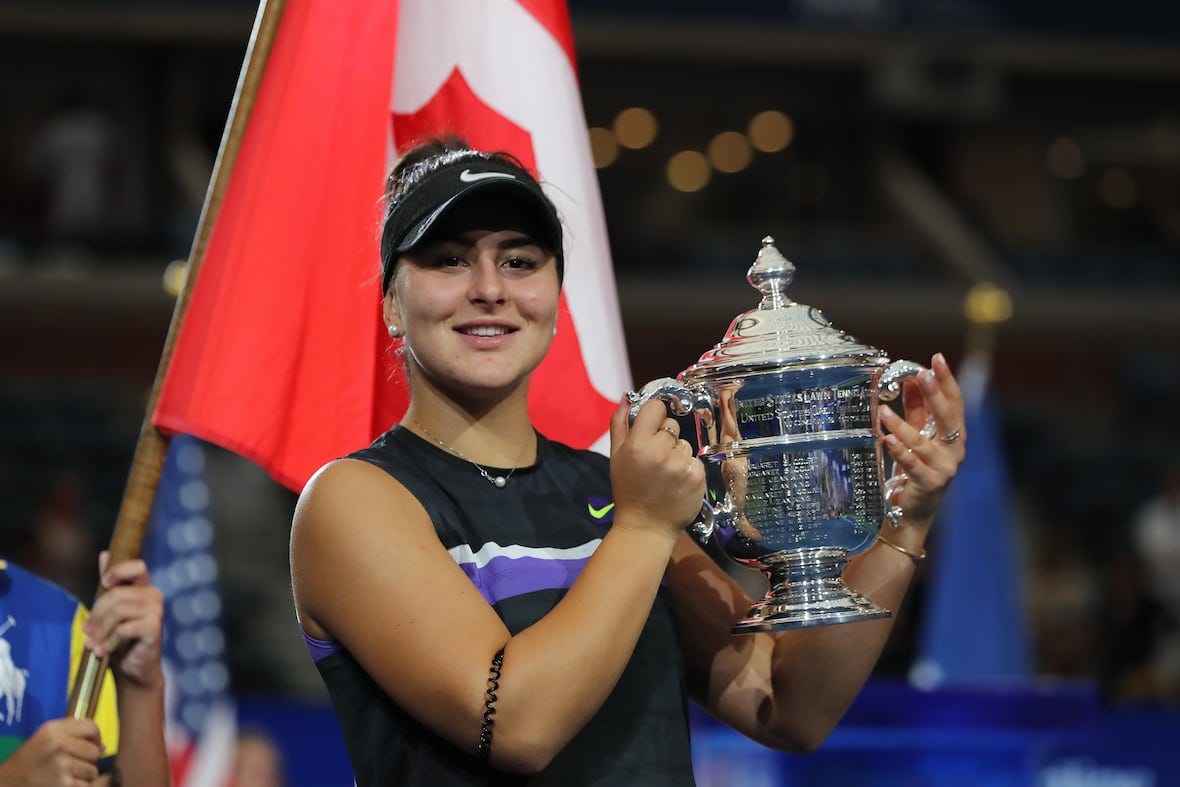 109M: Opening its 100th season, the NFL was looking to start week one with a bang - especially with down years on TV in 2016 and 2017 not far out of the rearview mirror. With more than 109 million viewers tuning in to game action and each game averaging more than 17 million, up 5% from 2018, it certainly did so.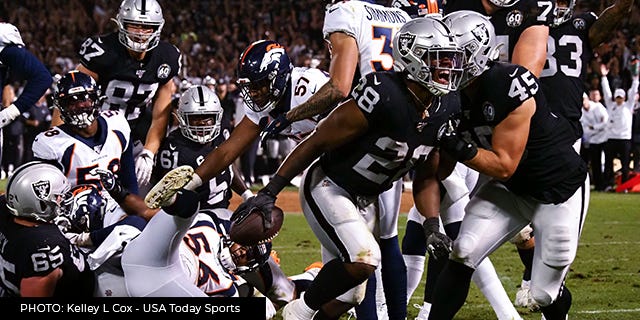 $100M: What Fanatics spends annually on digital marketing, according to Executive Chairman Michael Rubin.
$2.18M: The amount of equivalent brand value, as of 7 pm est yesterday, from the media & social buzz around OBJ wearing the $250k+ Richard Mille 11-03 McLaren watch during the Browns game against the Titans, according to Apex Marketing.
737,872: This year's U.S. Open set the all-time attendance record, with 737,872 fans coming to the USTA Billie Jean King National Tennis Center during the two weeks of the main draw, according to the USTA.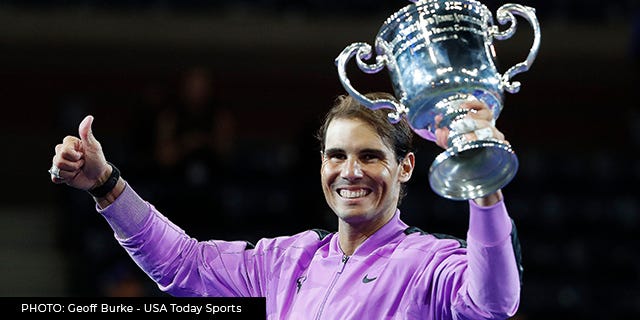 24%: The NFL and TikTok partnership has already generated benefits in week 1, with the campaign seeing an increase of 24% greater female engagement and 20% greater GenZ engagement, according to Zoomph. 
---
📸 The Upside: Snapshots of The Week
Putting on a better helmet. The NFL received plenty of attention, for better or worse, about its helmets this summer during the Antonio Brown fiasco. Now the league is offering an incentive for someone to create a better helmet - $3M, to be exact. 

"There's been an evolution in helmet design," NFL EVP for Health and Safety Innovation Jeff Miller told Bloomberg. "We think there's room for some revolutionary change as well."