Discover more from The Upside Newsletter
Data, insights, and stories from the world of sports, business, and technology.
Over 6,000 subscribers
👟 ⚽ Latest tech? Google powered adidas smart insoles
Dear Friends and Members,
Last week, the Coronavirus continued to spread globally with now many games cancelled or played behind closed doors to protect players' and fans' safety. The NBA has recommended that players replace that most common staple of sports celebrations, the high-five, by the fist bump (or elbow bump). In addition, some reports indicate that Google Wear OS could soon get a major overhaul. Google is also launching, in association with adidas, some smart insoles. Samsung also introduced 2 new smartwatches. Lastly, Oppo is set to introduce next week a Smartwatch clone and Esports organization OG launched a cryptocurrency powered fan token.
This week, we also published our latest Analysis: How 5G will Change the Game of Sports, so be sure to sign up for our premium subscription by clicking the "subscribe now" button below.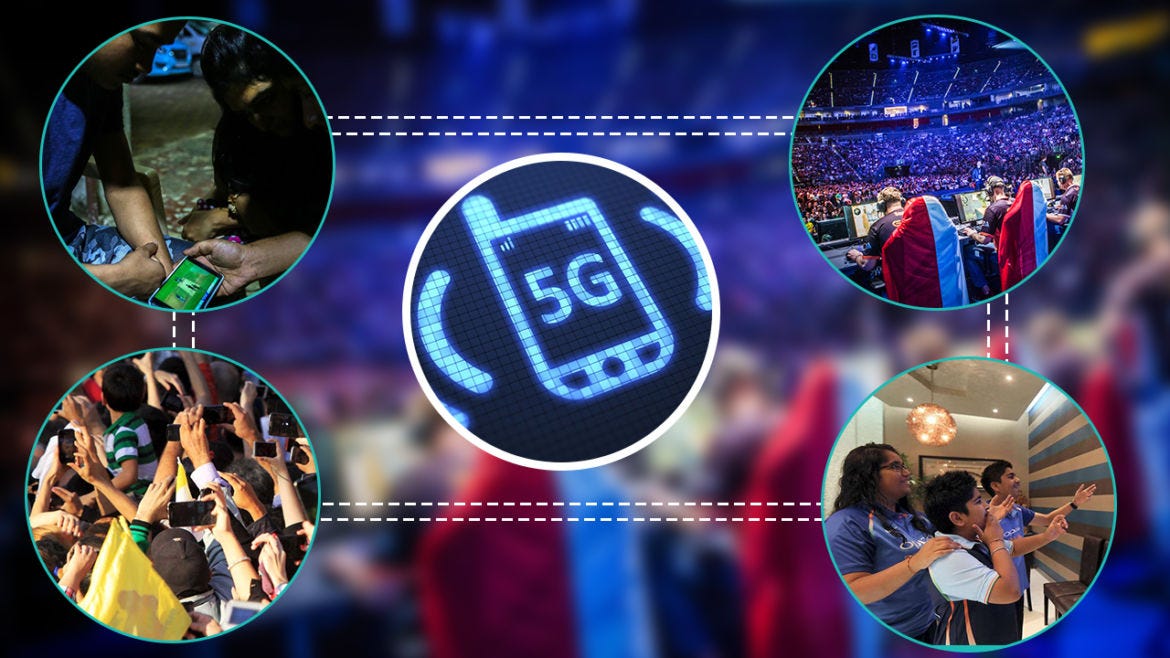 Looking for access all of our previously published analysis, insights, data, podcast interviews, and more? Subscribe now to unlock access!
Next week we will publish our latest weekly newsletter. As a reminder, in 1Q20, we plan to introduce a new major initiative that will better bring our sports tech community of thousands of sports tech execs (Pro teams, leagues, sports startups, VCs/investors, brands, etc.) together, so stay tuned!
If you have any questions about The Upside, need help with business development or fund raising, want to join our community of thousands of sports and tech execs (pro teams, leagues, athletes, investors..), or want to have access to our premium content, please check out Sports Tech Advisors and contact us at info@sportstechadvisors.co
📰 Top Stories We're Reading This Week 
🥽 How VR And AR Could Be A Solution To Coronavirus Cancellations For Conferences
👟 Google Jacquard-powered 'Adidas GMR Insoles' for soccer tracking leak
⌚  Wear OS could get a big fitness overhaul
⌚  Samsung unleashes Active 2 LTE and Golf Editions
⌚  The Oppo Watch is official with WearOS and ECG – but only for China
🎮  Esports Organization OG Launches Cryptocurrency Powered Fan Token
💸 Latest Investment Trends
📊 Tech Stats of the Week
📸 Snapshots of the Week
Let's jump right into the insights and upside for all of these top stories
---
🎮 AR/VR/Video/Digital Sports News
🥽 How VR And AR Could Be A Solution To Coronavirus Cancellations For Conferences | Via: Forbes
As a technology industry analyst, I travel a lot for my line of work and attend many industry conferences and talk to a lot of people about the inner workings of the industry. One thing that I've started to notice is that many of the conferences I'm usually attending are being cancelled due to coronavirus and its spread around the world. Because companies are taking a cautious approach to the spread of coronavirus and what it could mean for their employees and partners, many are pulling out of conferences and cancelling events. However, I believe this presents an interesting opportunity for many of the telepresence and conferencing solutions out there and one of the technologies that is ready to address this is immersive computing with AR and VR.
Schools and conferences around the world are closing and many are looking for solutions to enable large groups of people to gather and learn without physically being present. A lot of people have been talking about telepresence video solutions like Zoom, however there are better opportunities to do a lot more with solutions from companies like Spatial or HTC. Both Spatial and HTC Vive Sync have remote collaboration solutions, in fact, Spatial announced major updates to their collaboration solutions, which couldn't have been better timing. Spatial announced a partnership with multiple cellular operators for 5G from around the world as well as a partnership with AR headset manufacturer Nreal, which makes extremely thin and light AR glasses that attach to your phone. There are many other enterprise collaboration platforms that I have used in the past that work in VR like Arvizio, MeetinVR, Vizible and many more.
⬆️ The Upside:  There is no question that the Coronavirus has become a major problem for conference organizers throughout the world. The travel industry is expected to lose $29B in revenue this year due to the virus and many travelers cancelling flights. You can check out our recent analysis on the impact of the Coronavirus on the world of elite sports. This is where AR and VR could help events organizers offset this trend and organize virtual conferences all over the world.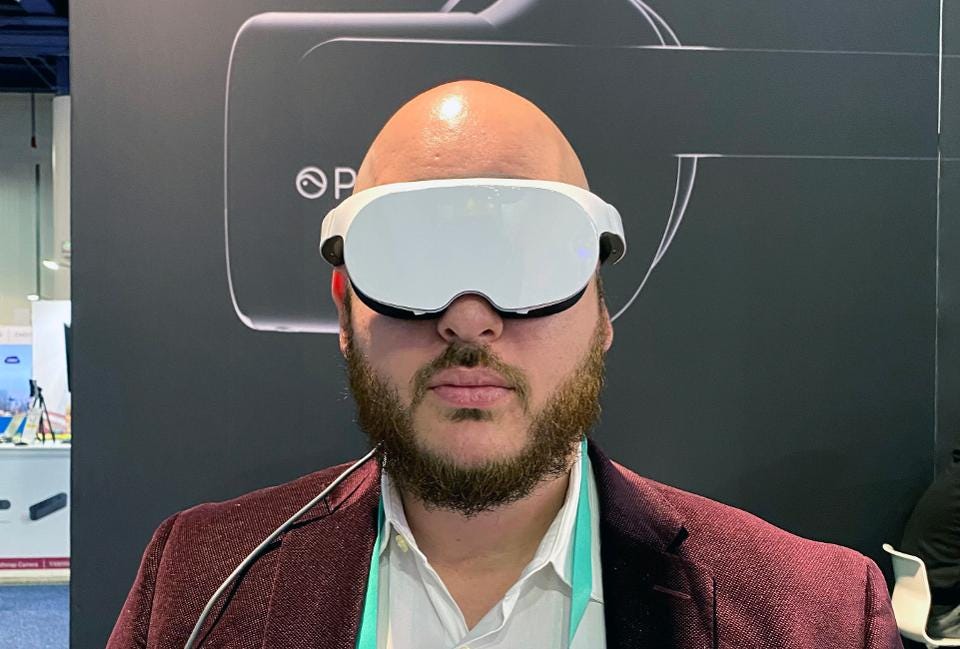 ---
🚑 Wearables, Health, Nutrition News
👟 Google Jacquard-powered 'Adidas GMR Insoles' for soccer tracking leak | Via: 9to5google.com
Google yesterday teased nearly everything about its upcoming collaboration with Adidas and EA Sports except for the actual functionality. The Google Jacquard product has now fully leaked as smart Adidas insoles that track you on the soccer pitch and integrate with the FIFA Mobile game. Footy Headlines, a website covering football kits and boots, already acquired the "Adidas GMR Insoles." Complete with retail packaging, we see insoles that have a cutout on the underside for the second-generation Jacquard Tag that launched last fall.
This thumb-sized "tiny computer" processes inputs and relays commands to your phone over Bluetooth. However, instead of gestures on a jacket cuff or backpack strap to control music playback and command Google Assistant, what's communicated is "your touch, control, speed & kicks" when playing soccer. It's unclear if there's any additional technology embedded into the insoles or whether everything is housed in the Adidas-branded Jacquard Tag.
Besides physical stats, that data integrates with the FIFA Mobile game for Android and iOS to improve your team's virtual performance. There's also the ability to "compete in real-world football challenges," and "dominate the leaderboards and unlock exclusive rewards." The tagline for GMR — which stands for "gamer" — is to "play connected."
The package features two insoles made by Adidas, with the included Jacquard Tag able to slot into either. A "Symmetry Tag" — to fill the empty space on the other — and charging cable round out GMR, while exclusive in-game content is also offered.
To set-up, a companion Adidas GMR app is required. Pricing is not yet known, but we now have a pretty good picture into what Google is announcing on Tuesday, March 10. It very much fits with Jacquard's vision of infusing everyday objects with technology to make them more useful.
⬆️ The Upside: We believe that this is a great move by both Google and adidas. This will help Google's sensor based Project Jacquard to get a broader adoption among consumers. Google initially teamed up with Levi's to create a smart jacket. We expect Google to team up with other major sports apparel companies (e.g. Under Armour, Pumas) to launch consumer products (smart t-shirts, jackets..shoes). Google's B2B approach is the right approach, but Google will face competition from companies like Plantiga, Sensoria, NURVV, and others (Nike, Xiaomi..). To learn more about the smart insole and shoe market, you can check out our smart footwear analysis.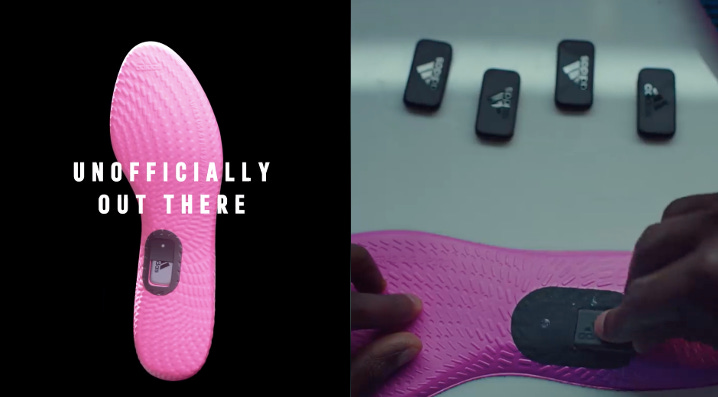 Picture: adidas smart insole, powered by Google
⌚  Wear OS could get a big fitness overhaul | Via: Wareable
Google's Wear OS smartwatch platform has fallen pretty far behind its competitors, but it seems the company has a plan to even things up. Hot on the heels of its acquisition of Fitbit, the company has launched a survey to poll users about the features they'd like to see included on future Wear OS devices, or within Google Fit.
This list isn't limited to, but is dominated by, fitness features. The list was spotted by Droid Life, which has the full list of features that Google is seeking feedback on.
What's striking is how normal many of these features have become on top wearables, and it's sobering to think that Google is so far off things like auto activity detection, sleep analysis and even smart alarms. That's before we even get to SpO2 detection for sleep apnea detection or ECG, which can be found on the Fitbit Versa 2 and Apple Watch Series 5.
There's no guarantee that these features are coming to Wear OS or Google Fit, but it does show that the company has acknowledged how far behind it's become in terms of health and wellness.
⬆️ The Upside: We believe that it is time for Google to shake things up. Granted Google is moving in the right direction with the acquisition of Fitbit, but when it comes to the wearable OS war Google seems to have fallen behind. Google needs to leverage its decade of experience in AI/ML and its Google Life Science division to create a OS for wearables capable of analyzing the wearable data to generate meaningful insights to users, and detect early signs of chronic conditions (e.g. Parkinson's). This is where Google will win.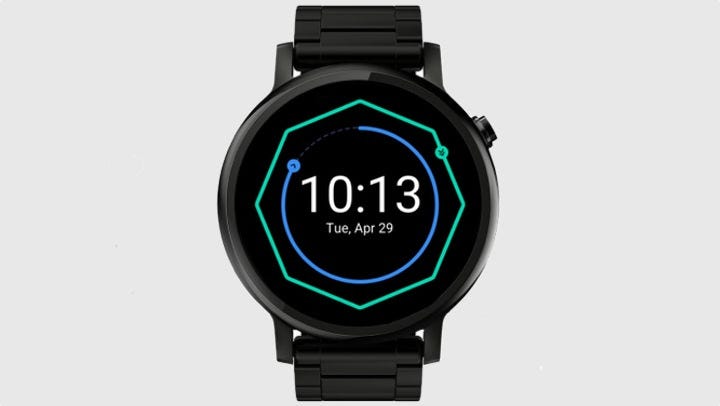 Picture: Wear OS, Google
⌚  Samsung unleashes Active 2 LTE and Golf Editions | Via: Wareable
Samsung may be gearing up to launch a new smartwatch, but it has taken the wrappers off two special editions of its Active 2 smartwatch. The first is a new Golf Edition, which adds upgraded shot measuring smarts and also a new caddy app that includes the standard 40,000 courses found on proper golf wearables. The company previously launched golf editions of the Samsung Galaxy Watch.
It's set to come in two versions – with 44mm and 40mm case sizes – with the larger in black and the smaller in pink gold. No gender typecasting there at all. It will cost $325 for the 44mm and $295 for the smaller model – and is coming to the UK and US after its initial release in South Korea. The Smart Caddy app will show you distances to the pin and a map of the hole. You'll also be able to measure shots off the tee. The quality of the Smart Caddy app will be critical here, and we've seen great efforts from the likes of the Tag Heuer Connected Modular 45 Golf Edition, which offered a superb tracking experience. Of course, dedicated wearables such as the Garmin Approach S40 have long been a lure for golfers – but none have made a case for being worn away from the course. Now devices like the Apple Watch Series 5 and even Garmin Vivoactive 4 now offer good golf tracking as part of a wider mix of features.

⬆️ The Upside: We believe this is a good move by Samsung. This is part of Samsung's overall strategy to beat the competition by launching multiple SKUs. That being said, Samsung is still far behind Apple today in the smartwatch market, with 13% of market share in 3Q19, Vs 48% for Apple, according to Strategy Analytics.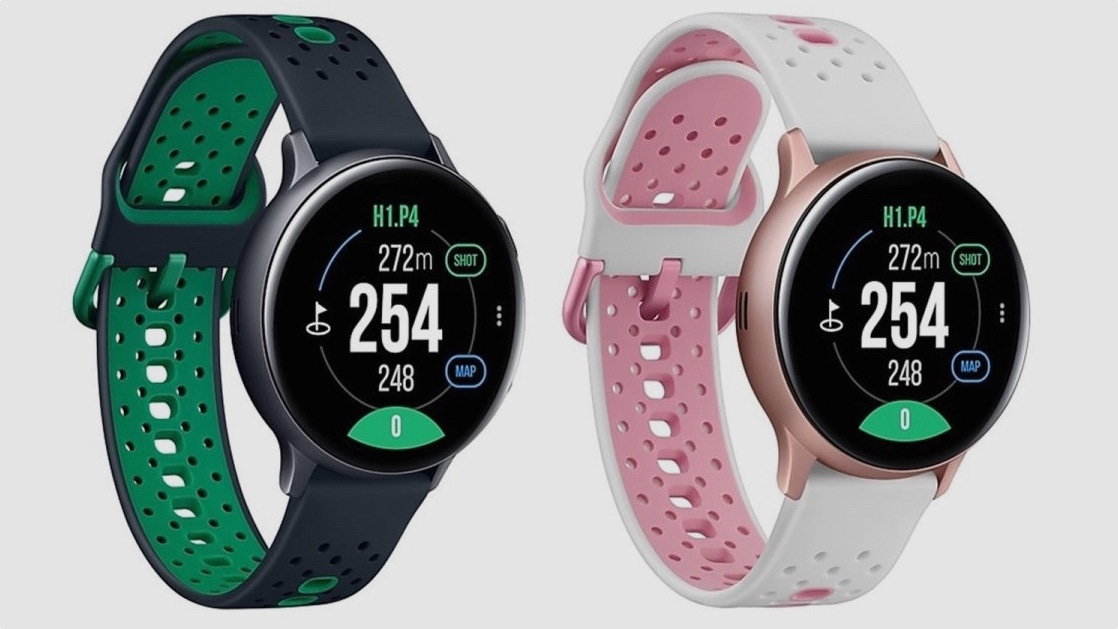 Picture: Samsung
⌚  The Oppo Watch is official with WearOS and ECG – but only for China | Via: Wareable
We've been tracking the progress of the much-leaked Oppo Watch - and now it's been officially confirmed by the company's Twitter account. The company had a smartphone event on 6 March, but it was only announced for the Chinese market – and will launch on 26 March. A company spokesperson said on stage in the Western presentation that the "Oppo Watch deserved its own event, so you will have to wait." However, from the Chinese press conference and a little help from GSMArena, we now have the full specs. We've had a good look at the Oppo Watch with all the leaks – but now we have the detail.
Yes it's a massive Apple Watch clone – just look at the examples above with the silicone sports bands – absolutely shameless stuff. We doubt most people would be able to tell the difference. It has a curved AMOLED display, and ships in 1.6-inch and 1.9-inch sizes – that's roughly 41mm and 46mm – so quite a difference between the two. It will have a decent specced 326ppi resolution, so it looks pretty smart. It's also waterproof to 50 metres. And the reports were correct: the Oppo Watch has a heart rate monitor and it will take electrocardiogram (ECG) readings – again, just like the Series 5. We're also not sure how much the Oppo Watch will when it hits the West, but in China the larger Oppo Watch will cost CNY 1,999 (around $288) while the 41mm will be CNY 1,499 ($215). That's more than the Amazfit GTS (they look fairly similar) which retails at around £109.99.
⬆️ The Upside: We expect the Oppo watch to do fairly well in China where it can rely on its strong smartphone business and large customer base. From a feature standpoint, the Oppo watch is very similar (HR, ECG) to the Apple watch or other watches (Withings, Xiaomi..). This is the typical example of a Chinese OEM who is essentially a fast follower and is trying to compete on price against incumbents. That being said we do not expect Oppo to take significant shares away from Apple in the smartwatch market.
---
🎮 Esports & Crypto-Currency News
🎮  Esports Organization OG Launches Cryptocurrency Powered Fan Token  | Via: Esports Observer
Chiliz ($CHZ), a cryptocurrency that fuels blockchain-backed platforms and products, has announced that the first OG poll on fan engagement and rewards app Socios.com is open. OG is asking fans to choose which in-game banner will be used by the team's Dota 2 roster this season and in The International using $OG Fan Tokens to vote in the poll. This marks the first time that esports fans have influenced a team using this method.
"We are honored to work closely with Socios.com so that our fans have the opportunity to participate in building OG's story," said Johan Sundstein, CEO of OG esports. "Socios.com gives fans a voice, so the link with OG was quite natural. Enhancing the connection with our community has always been part of OG's DNA. We want to push the experience further, by offering them the opportunity to have a real impact in some of OG's decisions."
Only those in possession of $OG Fan Tokens are eligible to vote, which fans must purchase in the OG Token Offering. Each $OG Fan Token will be priced at around $1 USD depending on the exchange rate of Chiliz $CHZ at the time of purchase.  Once acquired, $OG Fan Tokens cannot be spent, but can be used to take part in all future OG votes on the app. Fans will earn reward points for taking part in OG polls and engaging with the team through Socios.com, giving them the opportunity to access event tickets, VIP meet-ups, OG merchandise – including signed jerseys –  and other experiences linked to OG. 
⬆️ The Upside: We think this is a good move by OG. This is part of a growing trend among pro teams to team up with blockchain organizations to provide exclusive benefits and rewards to their fans as a way to increase fans loyalty, drive their top line, and try to tap into the fast growing global blockchain technology market expected to reach $57B by 2025.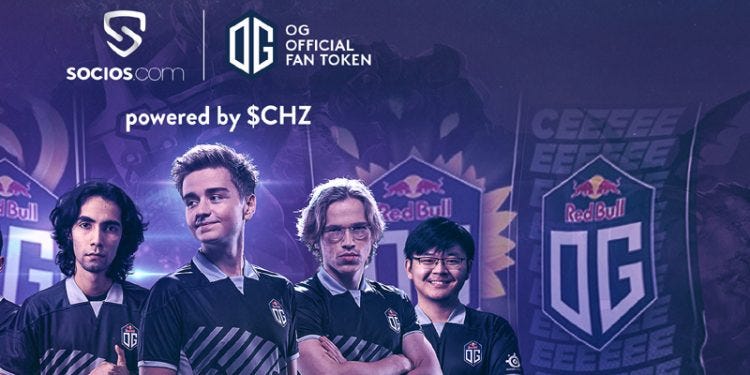 ---
💸 Sports Investment (Fund raising, M&As) Trends — March 2020
Esports Media Platform DBLTAP's Parent Minute Media raises $40M. Read on here.

Tempo Storm Raises $3.3M, plans to launch card game and establish interactive media franchise. Read on here.
---
📊 Key Tech Sports Stats of The Week
$29B: The outbreak of the new virus threatens to erase $29B of this year's revenue for global airlines, mostly for Chinese carriers, as travel crashes worldwide, according to the International Air Transport Association.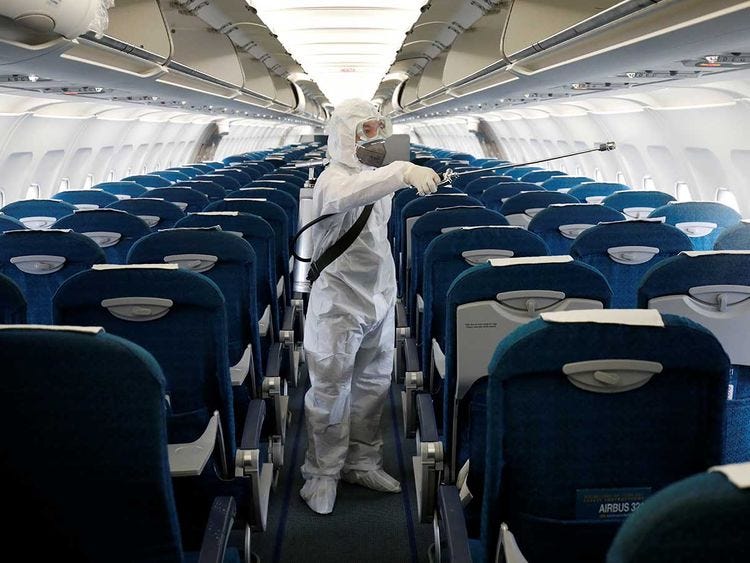 $600M: Floyd Mayweather says he needs $600M to fight McGregor or Khabib, "The Eagle" responds.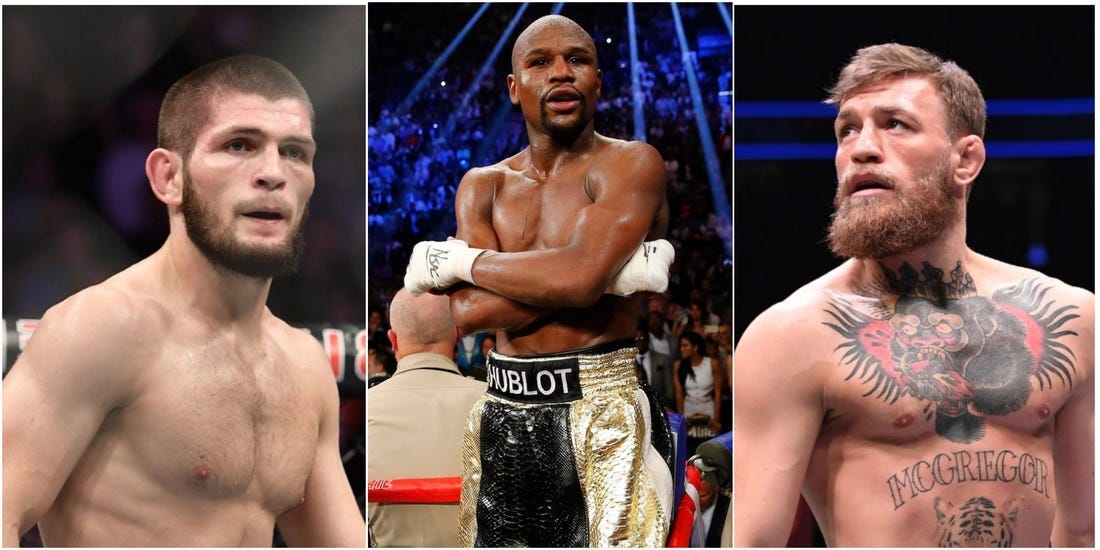 $300M: The UFC last month made a $300M payout to the organization's investors- including celebrities Mark Wahlberg, Charlize Theron, Gisele Bündchen, Ben Affleck and Venus and Serena Williams- but the league's talent is fuming over its comparatively low pay and a lack of equity, the New York Post reports.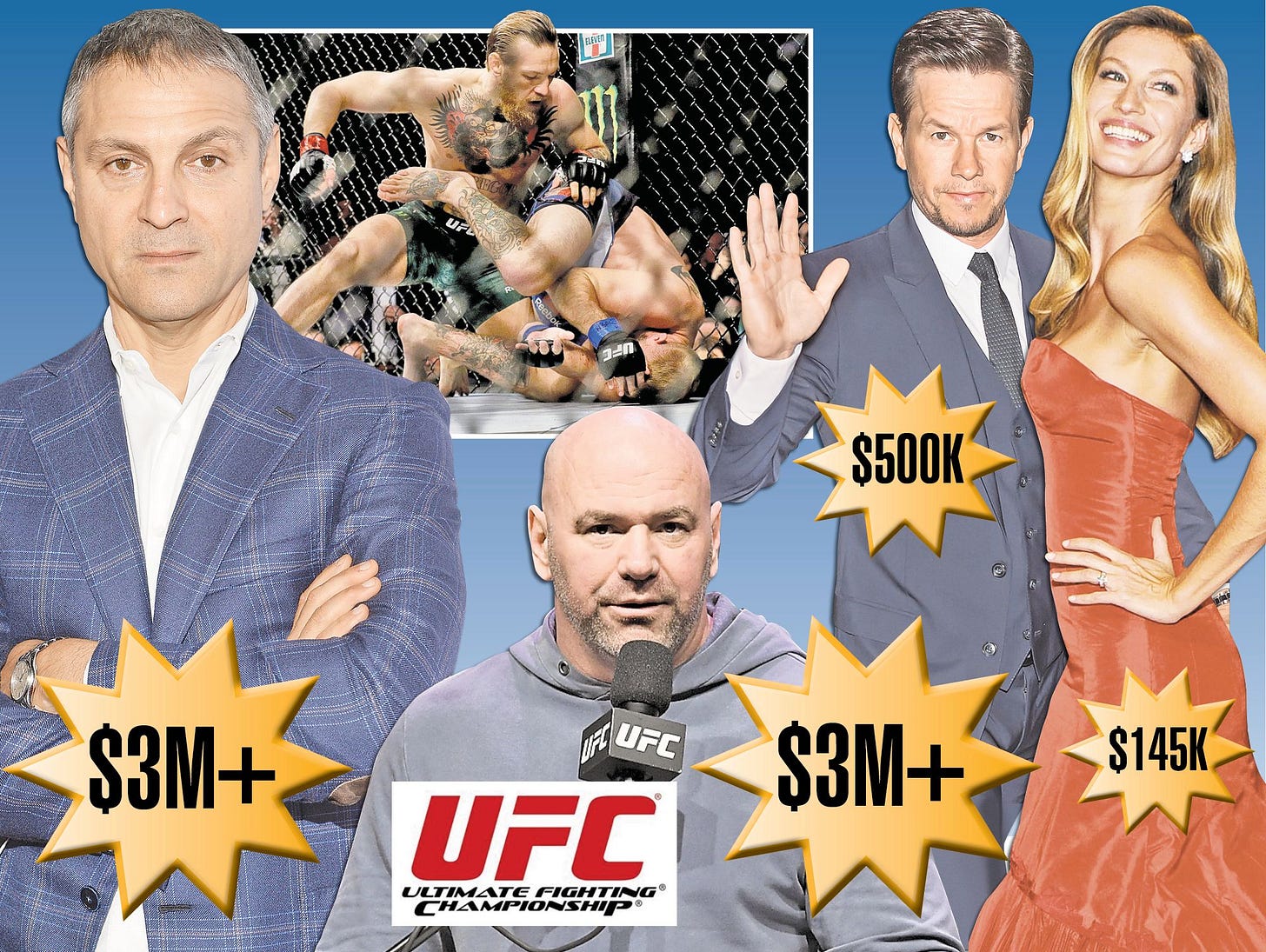 $18-$20M: ESPN is preparing to offer Peyton Manning a record $18M to $20M a year to serve as lead analyst for "Monday Night Football. Is he worth it? Tony Romo is going to get paid $17M per season by CBS. Clearly there is a new TV analysts war going on…between sports broadcasters.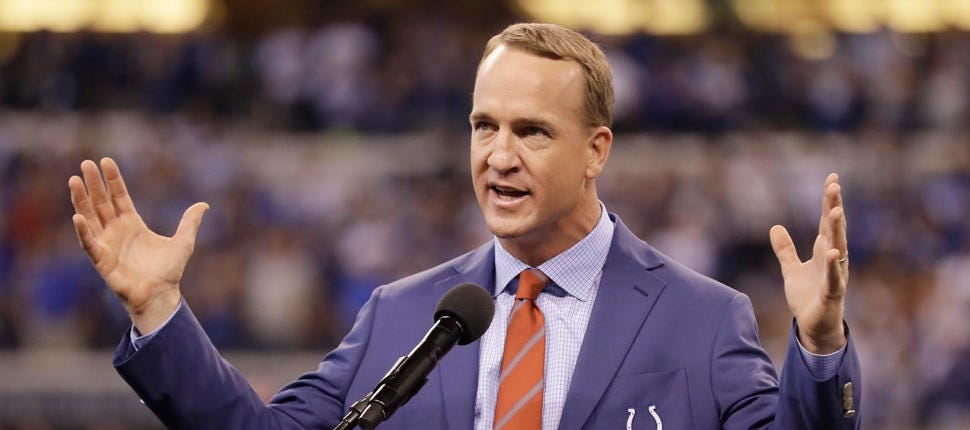 $10.3M: Chelsea FC was the most charitable football club in Europe in 2017/2018, with the Chelsea FC Foundation spending $9.9M and having the highest income at $10.3M. The charitable foundations for Manchester United ($5.6M), Norwich City ($5.6M) and Everton ($4.6M) made up the rest of the top-four biggest charitable spenders in the league.
Video: Chelsea FC Foundation
$8M: DAZN has about 8M paid subscribers, according to the Journal. DAZN, which is offered in nine countries, doubled its number of subscribers since June - by roughly 4M - after it launched in Brazil and Spain, according to London-based SportsPro Media.In contrast, Disney-owned ESPN+ had 7.6M as of February, Disney Executive Chairman Bob Iger said on the company's earning's call.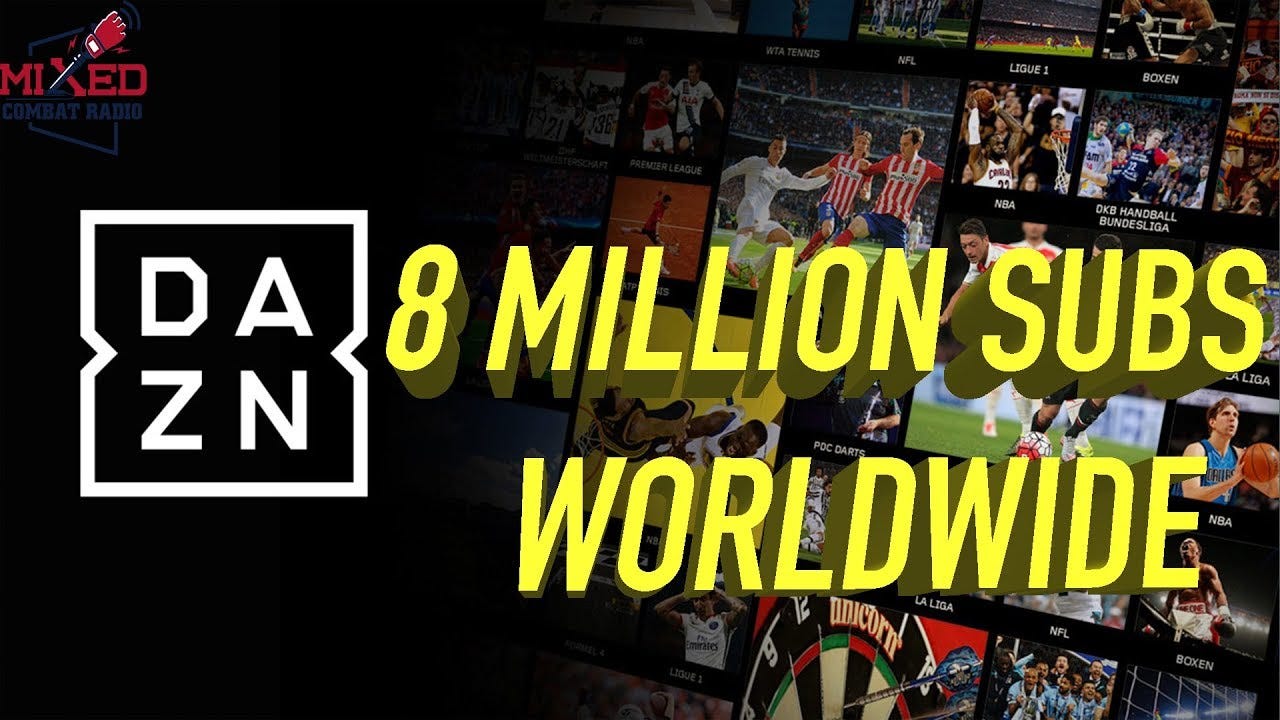 24,735: MLS averaged 24,735 fans per match during the league's 2020 opening weekend. That is a 16.1% increase compared to the league's average attendance during the 2019 season, which was 21,310.
Week One Attendance

Club / Announced Attendance / % of Capacity / Vs. 2019 Average
Nashville SC - 59,069 - 85.4% - N/A

Seattle Sounders FC - 40,126 - 106.4% - -0.3%

Orlando City - 25,527 - 100.1% - +12.2%

Portland Timbers - 25,218 - 100% - 0%.

LAFC - 22,121 - 100.6% - -0.6%

Vancouver Whitecaps - 22,120 - 100% - +13.4%

Houston Dynamo - 22,039 - 100% - +40.6%

Montreal Impact - 21,006 - 107.1% - +29.9%

San Jose Earthquakes - 18,000 - 100% - -4.2%

Columbus Crew SC - 17,473 - 87.5% - +17.6%

DC United - 16,932 - 84.7% - -4.6%

FC Dallas - 16,219 - 79.1% - +9.3%

New York Red Bulls - 15,703 - 62,8% - -9.1%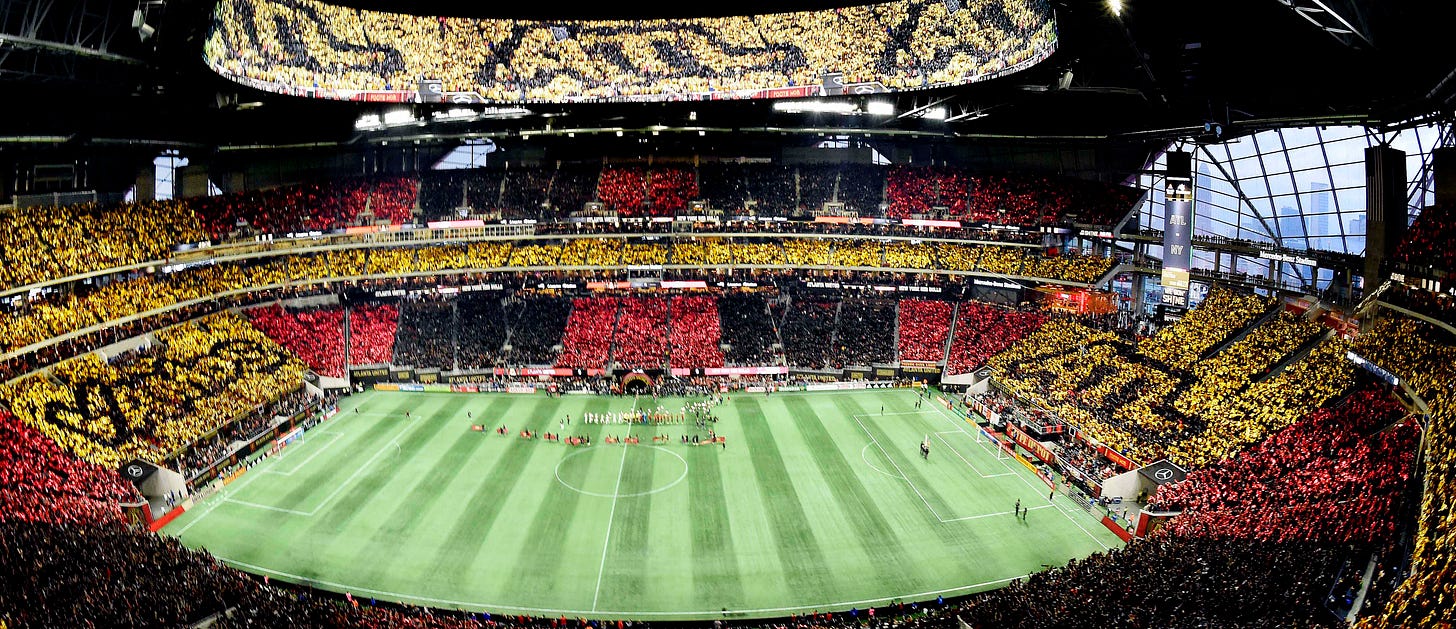 Picture: MLS
1000: This weekend, Cristiano Ronaldo brought up 1000 career first team appearances for club and country.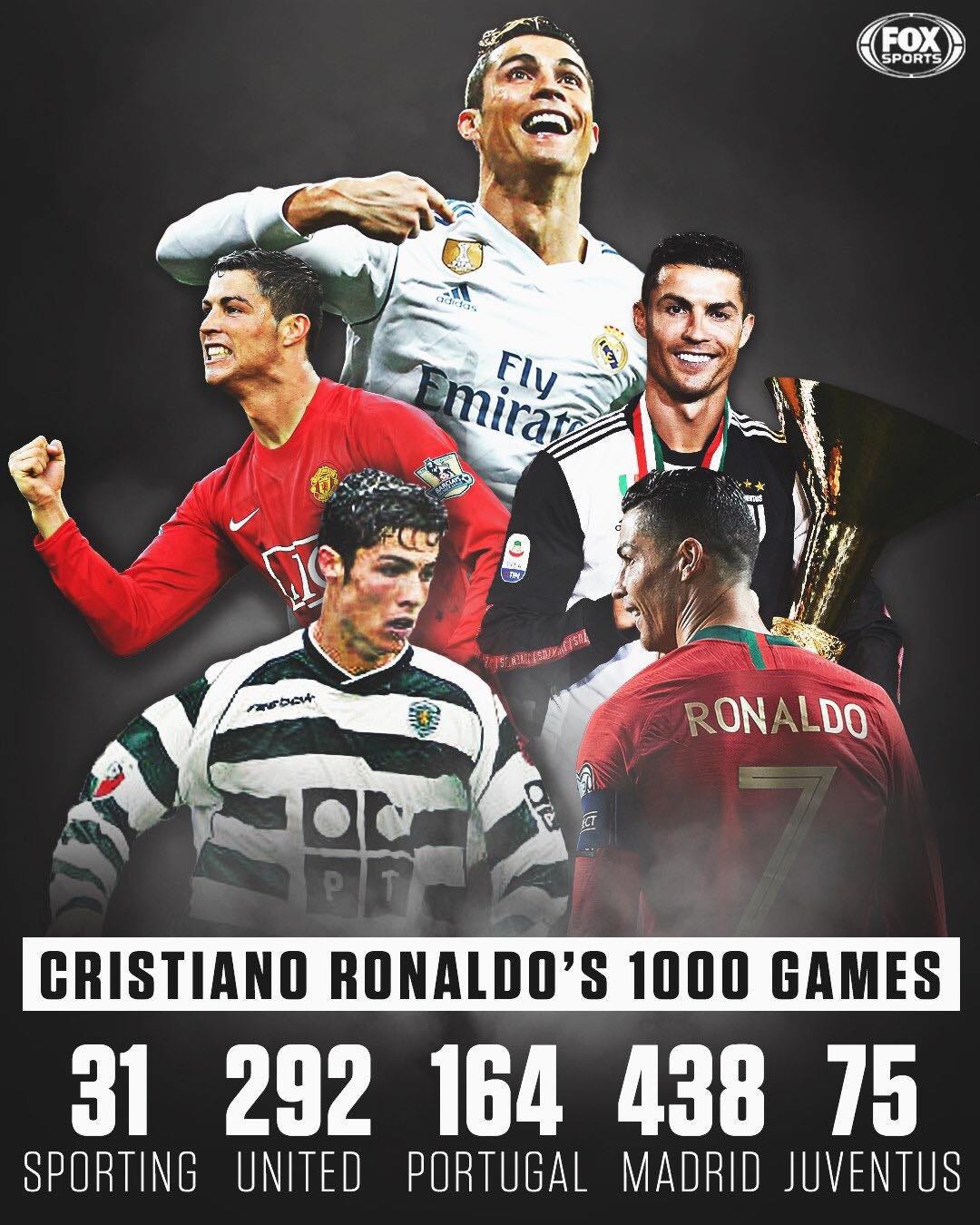 47%: Forty-seven percent of NFL fans are women, a new all-time high, according to data from the NFL. There are now 88M female NFL fans, and more women watched Super Bowl LIV than the Grammys, Oscars, and Emmys combined, according to the league.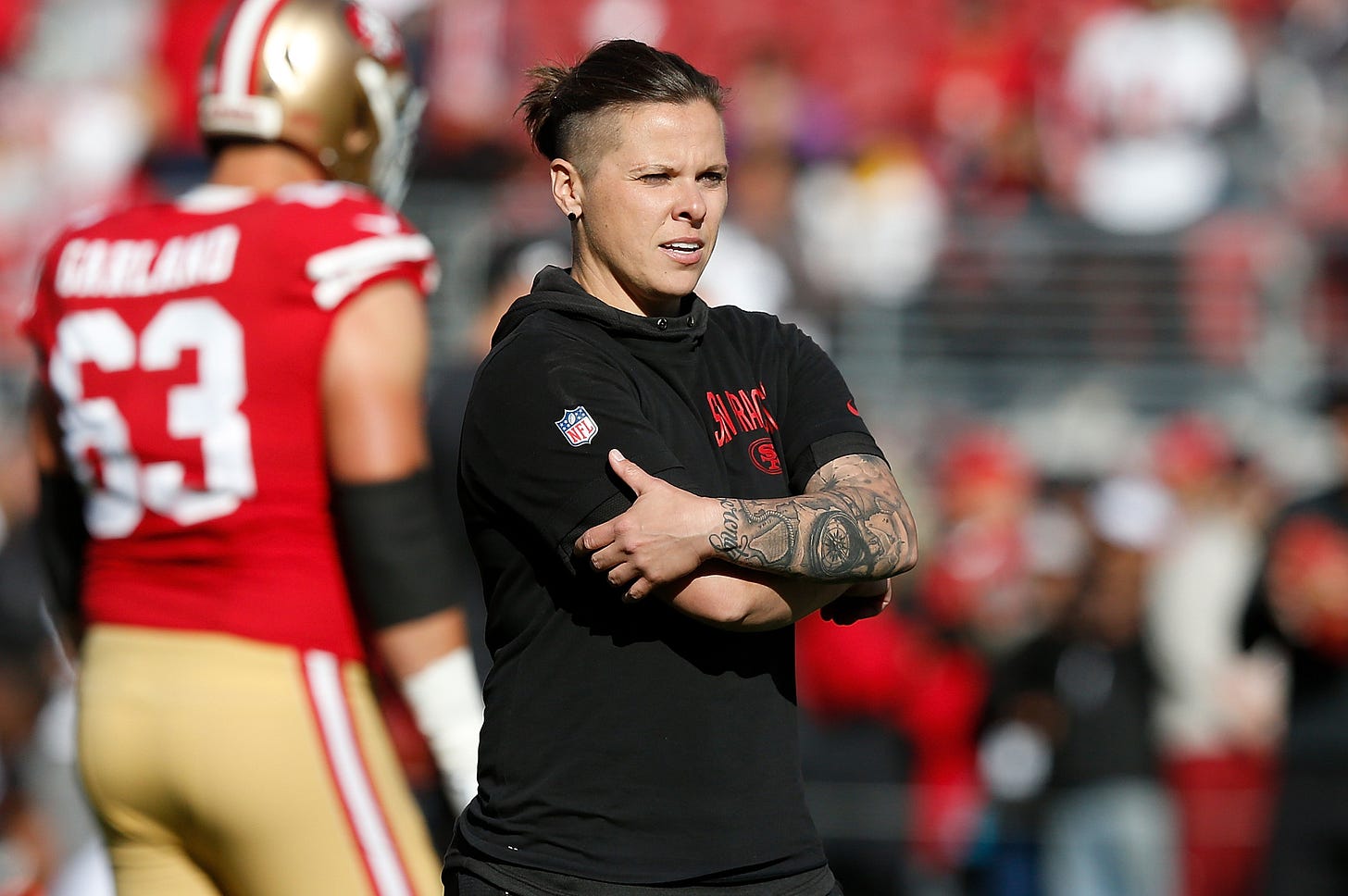 ---
📸 The Upside: Snapshots & video of The Week.
NBA Suggests Fist-Bumps Over High-Fives Amid Coronavirus Fears. The NBA told players to stop high-fiving fans and to fist bump them instead as a coronavirus precaution.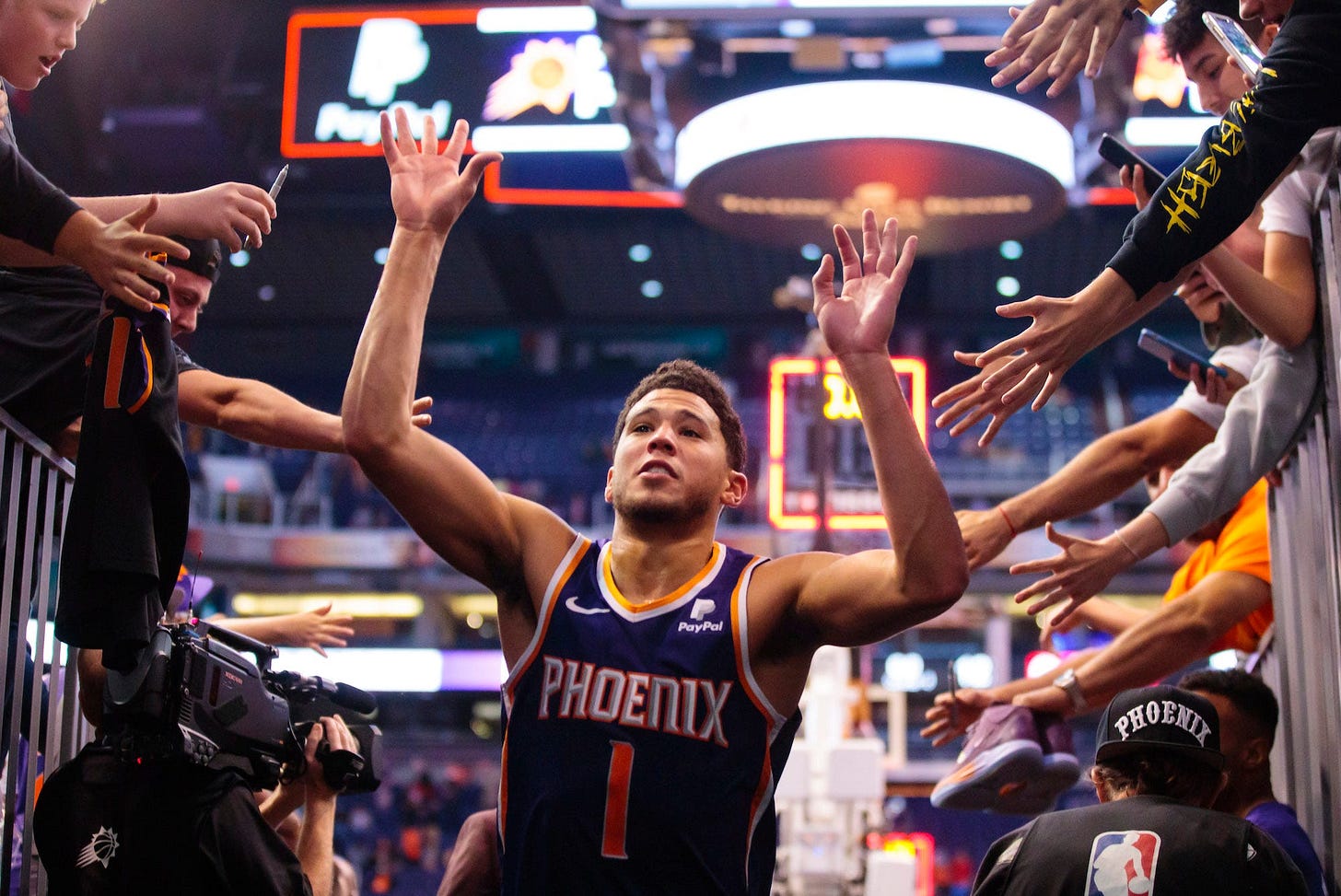 Picture: NBA