Discover more from The Upside Newsletter
Data, insights, and stories from the world of sports, business, and technology.
Over 6,000 subscribers
🚴 Peloton was not the first. Remember Perceptronics?
Dear Friends and Members,
Last Friday, we published our Tech volley market, in which we discussed the current technologies technologies used in the world of volleyball. To access this analysis be sure to sign up for our premium subscription by clicking the "subscribe now" button below. 
Looking for access all of our previously published analysis, insights, data, podcast interviews, and more? Subscribe now to unlock access!
On Friday we plan to publish our next weekly sports and tech analysis.
📰 Top Stories We're Reading This Week 
👓 Facebook's teaming up with Ray-Ban for smartglasses project
🥽 North lets you size up its Focals smartglasses by scanning your face
⌚ Fitbit is considering a sale, with Google named as a potential buyer
⌚Huawei Watch GT 2 acts more like a smartwatch than the first Watch GT
🎮 NBA Goes Global With New 2K Tournament
💸 Latest Investment Trends
📊 Tech Stats of the Week
📸 Snapshots of the Week
Let's jump right into the insights and upside for all of these top stories
---
🎮 AR/VR/Video Sports News
👓 Facebook's teaming up with Ray-Ban for smartglasses project | Via: Wearable
Facebook is working with Ray-Ban on a pair of smartglasses, according to a new report. CBNC reports that Facebook has sought external help after struggling to make headway with its internal smartglasses projects, which have yielded the odd patent sketch and leak over the last couple of years, but no actual products. 
The partnership with Luxottica-owned Ray-Ban might well accelerate Facebook's progress, and it's now hoping that smartglasses could be in the hands of consumers sometime between 2023 and 2025. In other words, this isn't exactly imminent in terms of the market.
Codenames are always fun, though, and Facebook's come up with a doozy - the glasses are called Orion for now, according to CNBC's sources.
In more grounded terms, though, apparently the glasses will allow users to take calls, and would project information to the wearer with a small display.
You'll also apparently be able to livestream your viewpoint on social media sites - something that even Snap's latest Spectacles can't do in real-time.
Most current smartglasses, if they have cameras, send images or clips captured to your smartphone for sharing and viewing.
It's become clear over time that Mark Zuckerberg is particularly interested in the idea of consumer smartglasses, and Facebook's reportedly had hundreds of employees working on the project in recent years.
But, as Google Glass demonstrated, it's difficult to fit technology into an attractive consumer product. This partnership could change that - we'll continue to keep track of Facebook's movements on smartglasses moving forward.
⬆️ The Upside:  This move by Facebook should not come as a surprise. Facebook understands that for consumer AR glasses to become mainstream the industrial design of those AR glasses needs to improve dramatically. AR glasses need to look like something that users would want to wear. It will also be critical for Facebook to bring truly contextual capabilities to those glasses.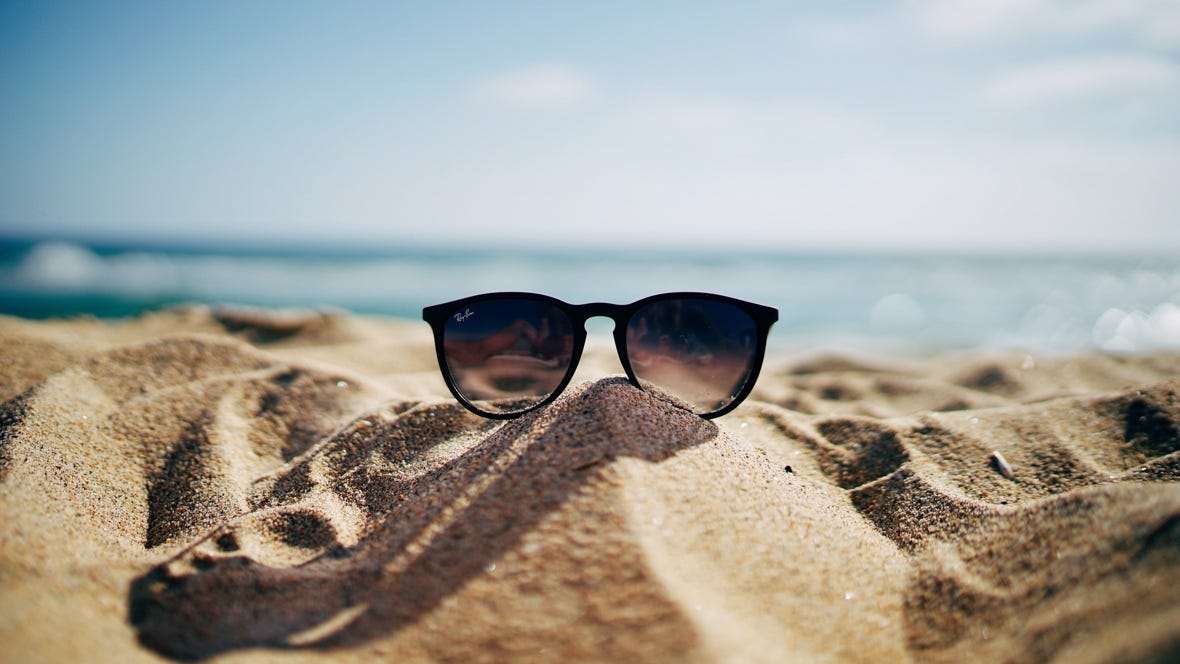 🥽 North lets you size up its Focals smartglasses by scanning your face | Via: Wearable
Startup North is rolling out a new feature to let shoppers scan their faces through smartphone cameras to choose the right size of its Focals smartglasses. 
Previously, you'd have had to visit one of its incredibly scarce retail stores in New York or Toronto to be certain that the specs were going to actually fit your face. Now, so long as you've got access to an iPhone with TrueDepth camera functionality, you can take a scan of your face to cut that legwork out.
For the avoidance of doubt, that means any of the following iPhone models: X, XS, XS Max, XR, 11, 11 Pro, or 11 Pro Max. The new Focals Showroom app houses the feature, and allows users to order glasses to their address after sizing themselves up. They'll come in a few weeks, with instructions for final sizing adjustments.
North isn't stupid - it knows not everyone's got one of those premium phones, but says that you could always borrow a pal's if you're short of one.
After opening the app, you'll be prompted to take a scan - be warned, we found it pretty pernickety. You can't be in too bright a room, and compared to taking a FaceID scan it's pretty painful. Once it's done, though, you'll get an Animoji style try-on option, where the glasses will be mapped to your face, letting you try on different sizes and color options.
⬆️ The Upside:  We believe that this is a good move by North. Using this app instead of going to a retail store will improve the process dramatically. That being said we still believe that the North glasses have limited capabilities. Plus the recent financial troubles and layoffs at North should be a concern for many observers or even potential buyers.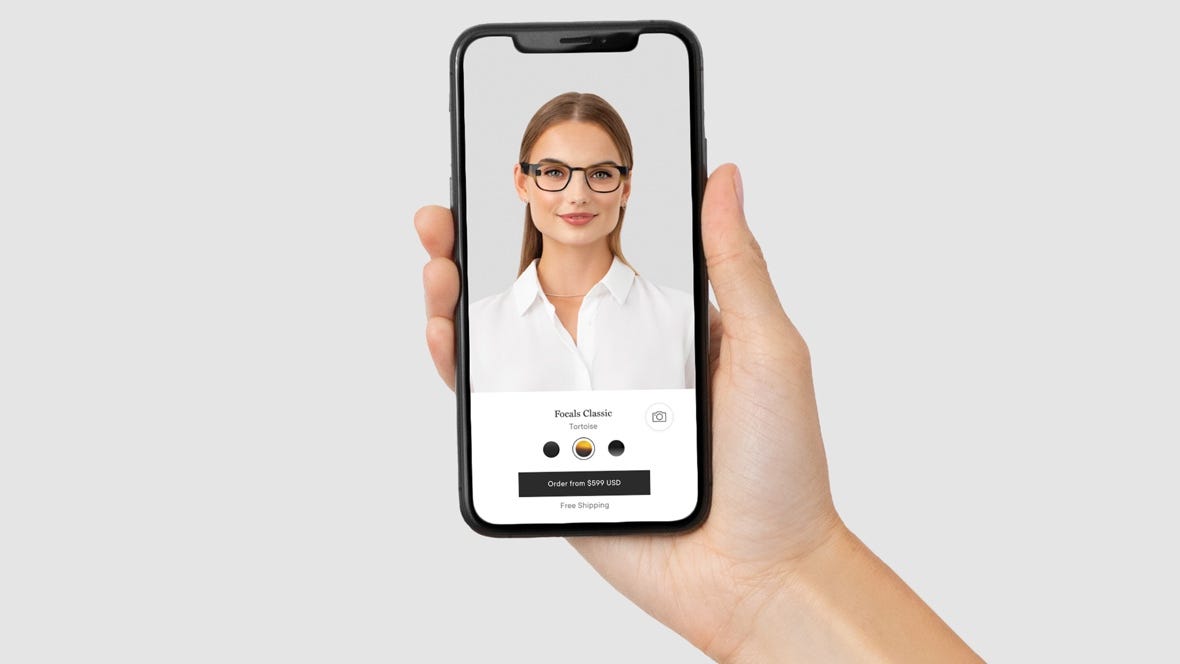 Picture: North
---
🚑 Wearables, Health, Nutrition News
⌚ Fitbit is considering a sale, with Google named as a potential buyer | Via: Wearable
Fitbit is exploring a sale of the company as it continues to lose market share to its rivals, a new report claims.
Reuters says the company hired investment firm Qatalyst Partners to explore a sale, with Google parent Alphabet one of the names suggested by the firm as a potential buyer.
Qatalyst has reportedly also suggested Fitbit consider private equity firms, according to sources speaking to Reuters. (Update: Fitbit told us it doest not comment on rumors or speculation).
According to the report, Fitbit hasn't decided to pursue a sale, and may choose not to do so. 
But none of this comes as a huge surprise, with the company being squeezed at both ends. It's struggling to gain a foothold in smartwatches, where Apple continues to dominate the market share; while its fitness tracker business is being eaten into by companies like Xiaomi, which continue to offer functionally comparable devices for less money.
Further to this, sources inside the company speaking to Wareable over the last few months have express concern over Fitbit's leadership. Some say there has been increasing pressure from investors for CEO James Park to step down, and for the company to appoint another leader to take on its biggest rivals.
Fitbit's Versa smartwatch was a successful product, and signaled the company might be able to turn things around after the poor performance of the Ionic – its debut smartwatch.
But sales of the follow-up Versa Lite were also disappointing, forcing Fitbit to cut its 2019 revenue forecast. The company just launched its latest product, the Versa 2, which adds Alexa and a new design, and while initial feedback is positive (including our review) it's difficult to predict how well it will perform.
Apple is the ever-growing threat for Fitbit, having just launched its Series 5 and cut the price of the Series 3 down to $199, which could pose a major problem for sales of the Versa 2.
⬆️ The Upside: If true, it should not come as a surprise to see Fitbit looking for a sale. Fitbit's financial challenges, coupled with the fierce competition (e.g. Apple at the high end and Xiaomi at the low end), are likely the main reasons why Fitbit is looking for an exit.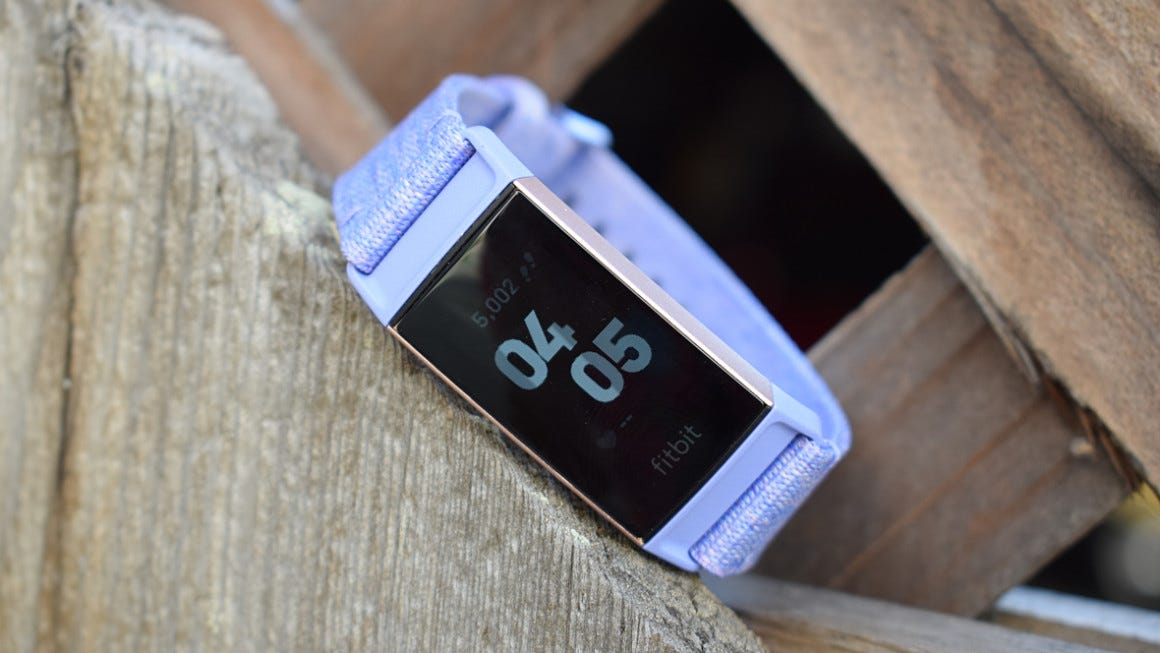 Picture: Fitbit
⌚Huawei Watch GT 2 acts more like a smartwatch than the first Watch GT | Via: Wearable
After all of the leaks, Huawei has officially unveiled the Watch GT 2, a successor to its Watch GT, a sporty smartwatch that launched in 2018.
Unveiled at its event in Munich, The new GT comes in 46mm and 42mm size options, with both featuring a new full round "3D glass design" that Huawei claims allows for a wider look and feel.
The 46mm model features a 1.39-inch screen, while the smaller model has a 1.2-inch equivalent. Those are both AMOLED displays, and 454 x 454 and 390 x 390 in resolution respectively.
There were a whole host of leaks ahead of Huawei's event, but the facts are now confirmed - the watches will run off its new Kirin A1 chip.
Two models, AMOLED displays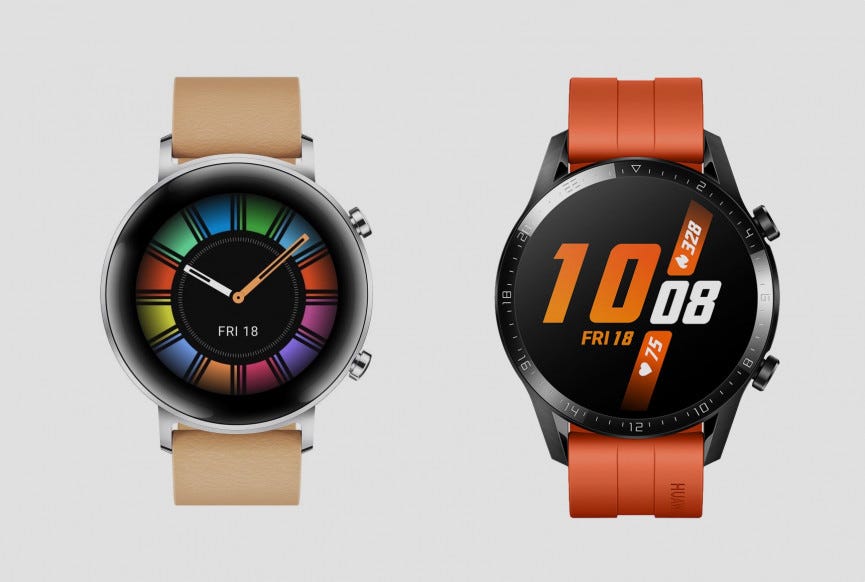 That smaller size is a new addition to the GT watch lineup, and welcome for those with smaller wrists. It'll also have 20mm straps compared to the larger model's 22mm bands.
The differences between the models aren't purely on size, though - the smaller model is quite distinct. It's got a really small bezel, and a narrower profile overall. The bigger size is much chunkier with bigger accents and a more metallic look.
Previous leaks confirmed that there are a range of watch face options for the GT 2, including some really attractive gray-scale options to give you a monochrome look, and with a range of colored bands available you'll have a decent amount of control over the look of your timepiece. 
Going big on battery life again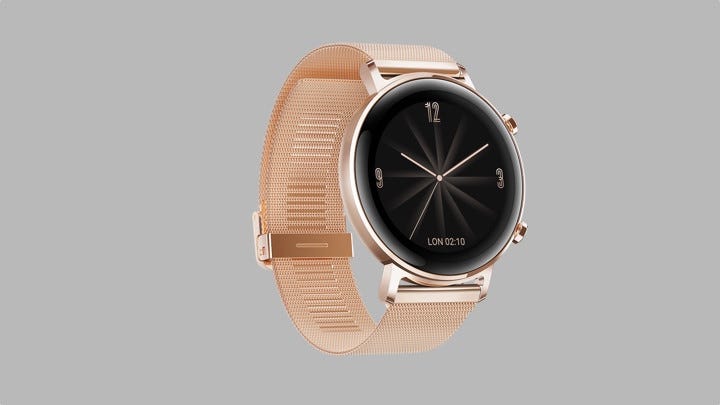 Huawei's got a lot to say about the GT 2's battery life, and no wonder - from the sounds of it, it's hugely impressive. Huawei says you'll get up to two weeks of life from the larger version watch, with heart rate monitoring and notifications on and normal use.
It says the smaller version will offer one week in the same circumstances, indicating that the bigger body is allowing Huawei to sneak a significantly bigger battery in. You'll also get a very respectable 30 hours of GPS tracking in the larger model, and 15 hours for the smaller watch.
The original Huawei Watch GT offered up to two weeks with normal use, a complete day of GPS tracking and up to a month with features like always-on display and GPS turned off. Getting a bigger battery life performance seemed to be part of the reason Huawei decided to not use Google's Wear OS for the Watch GT.
Better sports tracking and Bluetooth calling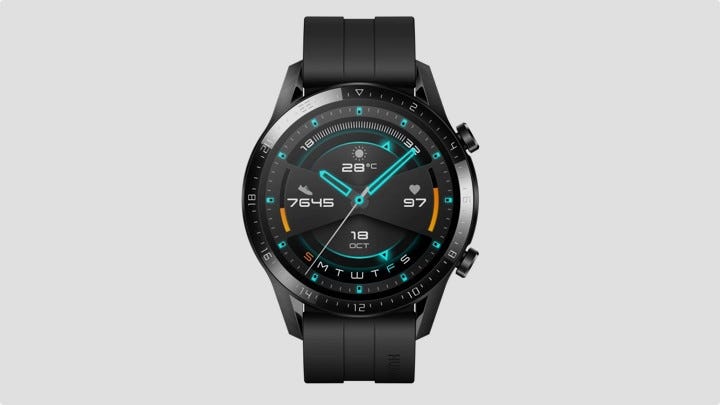 Huawei has also shone a spotlight on the attention it's paid to sports tracking for the GT 2. The watch can store 500 mp3 files on its 2GB of storage, apparently, to let you untether from your phone, and will be able to take Bluetooth calls up to 150 meters from your handset, according to its makers.
That's because of a speaker and microphone combo that the Huawei has added to the watch - which we'll be very curious to test out for call quality.
It doesn't sound like the GT 2 is coming in an LTE or cellular version at first, so you won't be streaming audio from your wrist, though.
There's 15 sports tracking modes covering running, various walking and hiking options, swimming in pools or open water, and more. The GT 2 will apparently be able to supply you with advice based on your performance, muscling in on any companion apps you may be using for guidance.
The watch is waterproofed up to 50 meters, like its predecessor, and also packs in a heart rate monitor with a familiar sensor array that will now have serious health tracking abilities to help monitor bradycardia and heart failure. That HR sensor will apparently dish out metrics when you're swimming too. Though how accurate that will be is clearly going to be up for debate.
You'll also get 24/7 activity tracking including sleep monitoring and stress tracking features also in tow.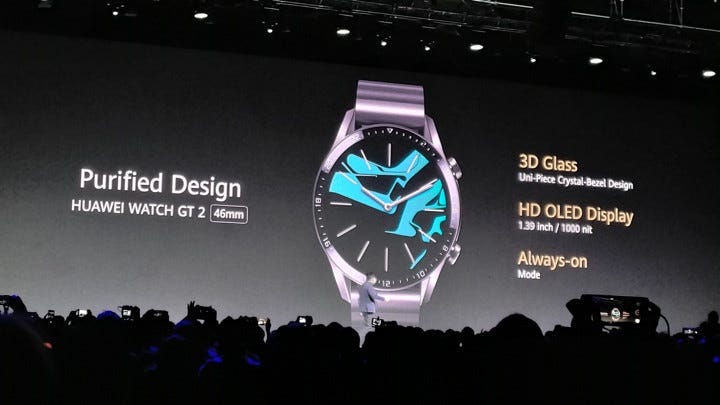 There were of course, big question marks over what software Huawei's new smartwatch would run on having recently unveiled its new HarmonyOS would run on smartwatches. The first watch used the company's own Lite OS and it looks like the same here again.
The Watch GT is set to cost around $275 for the 46mm model and around $250, so still reasonably priced like its predecessor. It will be available from October and we'll be getting our hands on the Watch GT 2 very soon to see what Huawei has come up with its latest smartwatch.
⬆️ The Upside: We believe that the Huawei Watch GT is a great addition to Huawei's smartwatch portfolio. We also believe the GT offers great improvements (improved battery life, sports tracking and bluetooth calling and design) compared to its previous lineup. Now will it be enough for Huawei to take share away from Apple? This remains to be seen.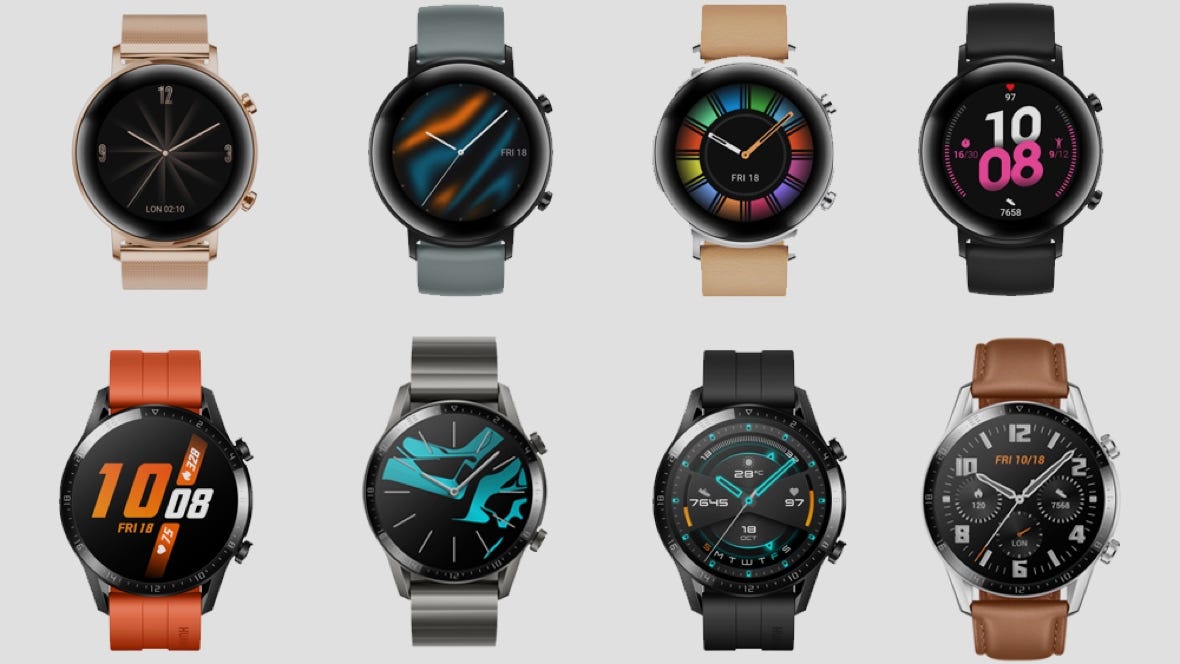 ---
🎮 eSports & Crypto-Currency News
🎮 NBA Goes Global With New 2K Tournament | Via: Front Office Sports
The new NBA2K video game was only released earlier this month, but players are now getting a chance to take their game international thanks to a newly launched competition.

Called the NBA 2K20 Global Championship, players will compete for more than $100,000 in prize money.

Created in conjunction with the NBA, the NBPA, game developer Take-Two Interactive and esports competition company ESL, the new circuit will be a series of both online and offline events running from October to February.

Players will also compete in live regional events in Los Angeles, Paris, and Sydney, concluding in a championship event at the ESL Studio in Los Angeles with the winner taking home $100,000.

The new tournament is an extension of the NBA 2K League, which finished its second season last month. The Global Championship, which will be played head-to-head, will take place during the offseason of the NBA 2K League, which is played by five players on each team controlling their character.

Last season, 21 teams owned and operated by their respective NBA counterparts competed in the NBA 2K League. The Charlotte Hornets are launching their team in the league next season, which will be called Hornets Venom GT.

It's also an extension of the overall NBA ownership group's investment into esports - currently, 17 NBA teams or their owners have invested in esports teams or consumer products.
⬆️ The Upside: We think this move by the NBA makes a lot of sense and is not surprising. The NBA's 2K League, according to our recent conversations with the head of their division, has high hopes to expand the 2K league globally, hire local talents and more.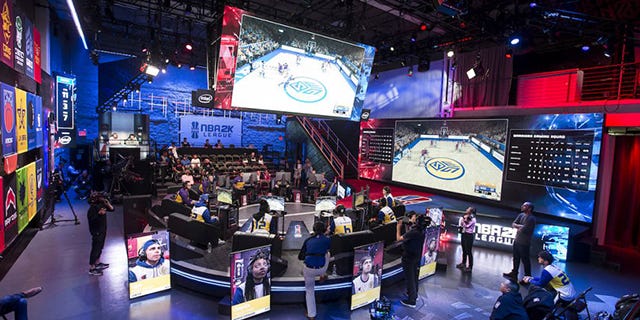 Picture: NBA
---
💸 Sports Investment Trends — September, 2019
Esports Tournament Platform XY Gaming secures $2.5M seed investment. Read on here.

eSports company PlayVS closes $50M Series C investment led by New Enterprise Associates, Expands to 50 U.S. States. Read on here.

eSports Streaming Network VENN Raises $17M in funding round led by BITKRAFT. Read on here.
---
📊 Key Tech Sports Stats of The Week
1.09B: According to UEFA, there were 1.09B social media interactions and video views around last season's final, which saw Liverpool defeat Tottenham Hotspur on June 1. That figure represents a 110% growth year-over-year.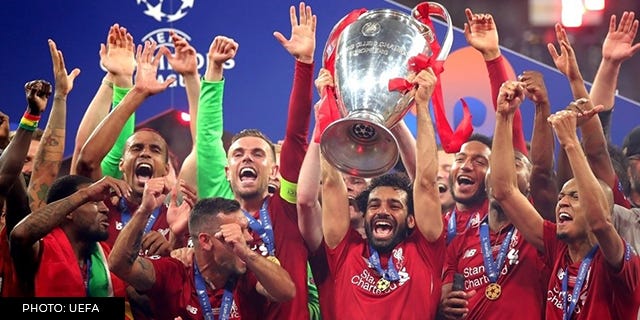 $700M: BodyArmor has signed a four-year, multi-million dollar partnership with MLS and will make it the league's official sports drink partner in the U.S starting in 2020. The beverage company is now expected to eclipse $700M in retail sales by the end of 2019. Coca-Cola Company purchased a minatory stake in BodyArmor in August 2018.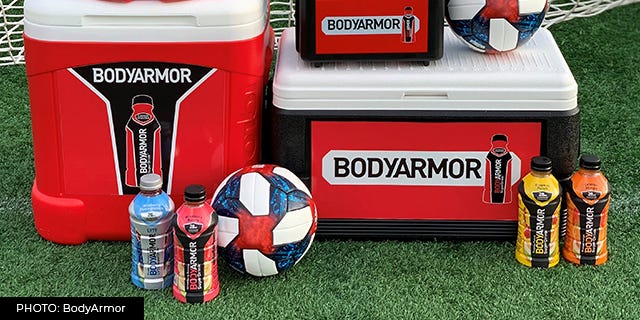 $300M: The amount of money music publishers are seeking in damages from Peloton for using unlicensed music and lacking the correct synchronization licenses.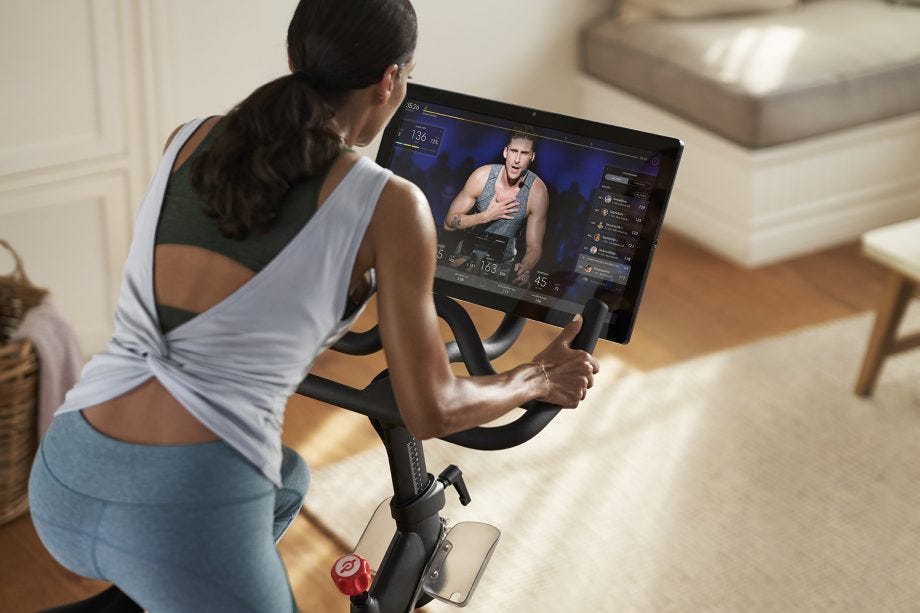 149.5M: There were 149.5 million interactions generated by content on UEFA's owned platforms around the draw for the competition last month, which was more than four times the amount compared to the previous year.
$96M: The amount of money that advertisers shelled out on U.S. TV commercials in and around the 2019 FIFA Women's World Cup, according to The Wall Street Journal.
$100k: At the NBA 2K20 Global Championship, the NBA's new global eSports competition, eSports players will compete for more than $100,000 in prize money.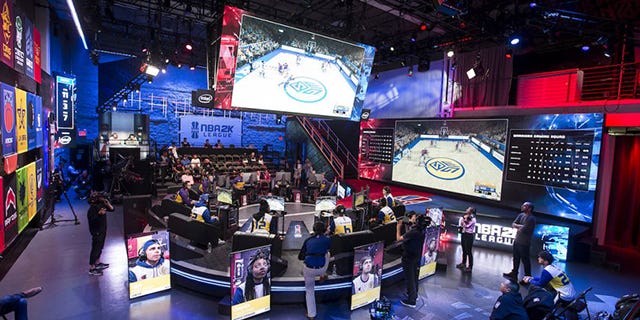 ---
📸 The Upside: Snapshots of The Week
Warriors' new performance center. The Golden State Warriors cut the ribbon on the Biofreeze Performance Center yesterday, which will be the new home of the team's practice facility and its player campus, as well as its basketball operations facilities.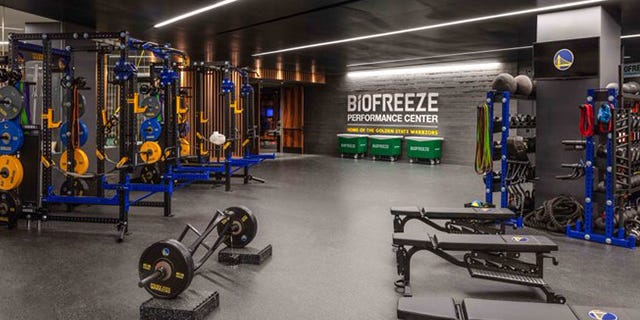 Peloton was not the first. It turns out that Peloton was not the first startup of its kind. For those who remember years ago, there was Perceptronics which built a Peloton type fitness equipment. Back then the faster users pedalled, the faster the scenery went by.