Discover more from The Upside Newsletter
Data, insights, and stories from the world of sports, business, and technology.
Over 6,000 subscribers
👓 Samsung working on AR glasses
Dear Friends and Members,
We just published our analysis on the Warriors' new arena: Chase Center, so be sure to sign up for our premium subscription by clicking the "subscribe now" button below.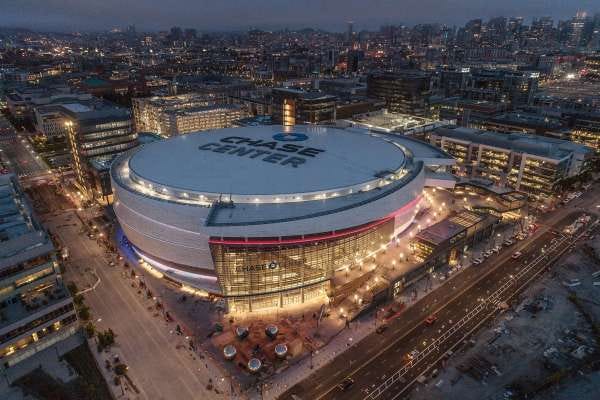 Looking for access all of our previously published analysis, insights, data, podcast interviews, and more? Subscribe now to unlock access!
On Friday we plan to publish our next weekly sports and tech analysis. 
📰 Top Stories We're Reading This Week 
🎮 Golden Knights unveil virtual reality experience at City National Arena
👓 Samsung seems to be working on AR glasses
🥽  Microsoft shows off DreamWalker VR rig
🥽  Snap confirms AR is still part of its future
⌚Huawei Band 4 officially unveiled, joins the USB charging club
⌚  Playr brings its in-depth football tracking to the Apple Watch
🎮 HyperX Adds NHL Player Filip Forsberg as Brand Ambassador
💸 Latest Investment Trends
📊 Tech Stats of the Week
📸 Snapshots of the Week
Let's jump right into the insights and upside for all of these top stories
---
🎮 AR/VR/Video Sports News
🎮 Golden Knights unveil virtual reality experience at City National Arena | Via: Las Vegas Sun
The Vegas Golden Knights are bringing virtual reality into their hockey education programs. The Golden Knights recently installed a Sense Arena training installation at the team's practice facility, City National Arena. It's the first NHL training facility installation for Sense Arena. The technology, which includes more than 80 drills, will be open to the public seven days a week.

"Sense Arena's cutting-edge technology will provide hockey players of all skill levels with an innovative way to develop their skills while giving fans a perspective like never before," Golden Knights President Kerry Bubolz said.

FOS chatted with Sense Arena CEO Bob Tetiva in January at CES in Las Vegas, where New Jersey Devils great Patrik Eliáš was demonstrating the technology. Boston Bruins forward David Pastrnak is a partner in the company. Sense Arena isn't the Golden Knights first foray into the virtual world. 

On Black Friday in 2018, the team released the "VGK Inaugural Season Book" which was filled with content relieving the historic run to the Stanley Cup Final, including augmented reality pieces.
"There's an untapped potential in AR and VR as a teaching tool, especially as we grow youth hockey," Golden Knights CMO Brian Killingsworth told Front Office Sports. "We're talking to some vendors and hope to put something together to help kids play the game. But it's really something that can be used from training and development to just bringing content to life. Whatever we can deliver to help engage fans better, we'll look at."
Here is a quick video of the VR experience:
⬆️ The Upside:  We believe this is a great move by the Golden Knights to leverage VR as a way to better educate and engage hockey fans. VR has been used across a wide variety of pro sports and teams (NBA, MLS, NFL..) to increase fans engagements but also improve the training of athletes. We expect other NHL teams to follow the footsteps of the Golden Knights.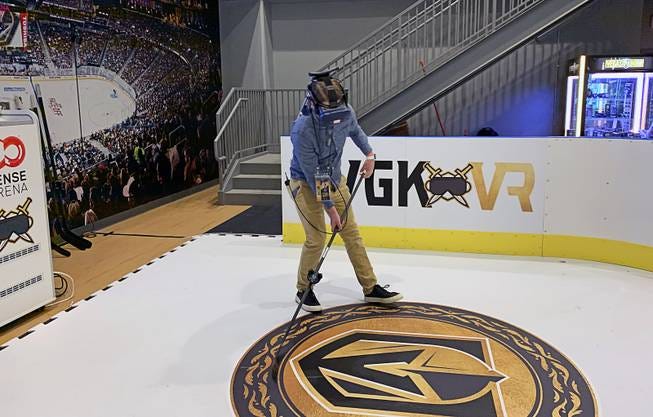 👓 Samsung seems to be working on AR glasses | Via: Wearable
It's not often that a patent filing includes something more concrete than just sketches and design documents, but Samsung has obliged us with an actual render of the augmented reality eyewear that it's seemingly building at the moment.
The design patent application from South Korea, Samsung's heartland, describes a headset that Samsung's working on with a screen in each lens, although there are a lot of unconfirmed angles to cover. We don't know if the headset is for pairing with a smartphone, or indeed whether it's actually wire-free or wired.
Samsung has acknowledged before that it's working on multiple AR and VR products, so this isn't the biggest surprise of the year. But with continuing speculation that Apple will launch AR glasses in 2020, maybe we could see Samsung bring something similar to the market too.
⬆️ The Upside:  We believe it would make a lot of sense for Samsung to launch this type of AR glasses. At the end of the day, Samsung is one of the few OEMs in the world that can help create a mass market for AR glasses. They are uniquely positioned to convert a good portion of its smartphone users to AR glasses. This holds true for Apple as well. We expect Samsung to introduce those AR glasses in 2020.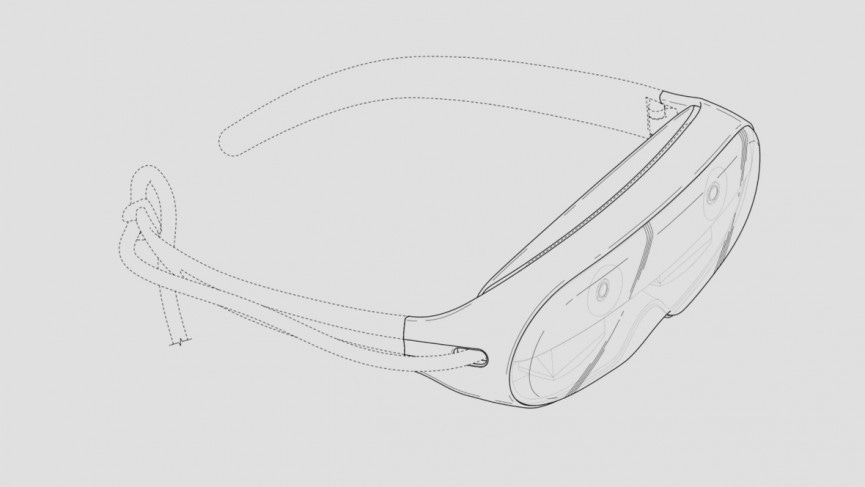 🥽  Microsoft shows off DreamWalker VR rig | Via: Wearable
Microsoft has shown off one of the more ambitious VR projects it's working on - DreamWalker, a walking virtual reality rig.
As the video above shows, it's basically a massive backpack that you wear as you walk about, powering the VR headset and controllers you wear, and pairing with your mobile phone to access GPS and mapping information about your surroundings.
By plotting a path to walk, you can let the software then create a virtual world for you amble through, replacing the mundane sights you might otherwise see. It can even generate pedestrians and obstacles to represent real-world hurdles you could walk into, by using on-board cameras and depth sensors.
⬆️ The Upside:  We believe that this VR project from Microsoft is interesting. It remains unclear what the actual practical VR use case would be. In the recent months Microsoft has been more active in the VR space. It recently showcases a VR simulator based on the Xbox, which is set to be at the core of Microsoft's VR strategy. As we noted previously, while Microsoft has become a leading player in the AR space with Microsoft Hololens, we believe that Microsoft is also likely to build an hybrid AR/VR headsets in the future. Other players such as Facebook/Oculus are set to have a similar strategy in the future.
Picture: Microsoft
🥽  Snap confirms AR is still part of its future | Via: Wearable
It hasn't passed us by that Snap is investing in AR - it's been crowing about it for a few years now, and is already on the third generation of its Spectacles.
Well, the plan continues - on its latest earnings call, the business confirmed that it still sees AR as integral to its future. CEO Evan Spiegel said that it aims to integrate wearables like the Spectacles into its offering over the next decade, to go with the significant AR systems it already has in the form of lenses and filters for smartphone cameras.
It's no surprise that AR is important for the company, but is interesting to hear that the timeline is a long one. Snap's decade-long planning suggests that it still thinks it'll be some time before AR wearables are truly mainstream.
⬆️ The Upside:  We believe that Snap is still well positioned to be a key player in the AR glasses space. Today with its AR mobile app, it has built one of the largest mobile AR platform. The Spectacles have not been a true success so far but we believe that Snap will eventually get it right.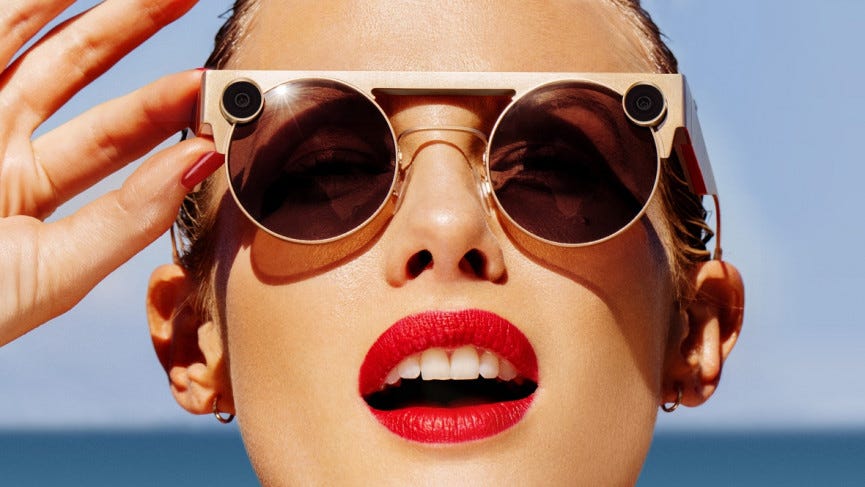 ---
🚑 Wearables, Health, Nutrition News
⌚Huawei Band 4 officially unveiled, joins the USB charging club | Via: Wearable
Hot on the heels of the Honor Band 5i, parent company Huawei has unveiled its next generation fitness tracker in the form of the Huawei Band 4.
We initially thought we'd get a look at the Huawei Band 4 at Huawei's big event back in September, but the Chinese tech giant has waited until now to fully detail the new fitness tracker.
The Band 4 looks near identical to Honor Band 5i while the two trackers share very similar specs sheets too. It's available in three color options - graphite black, sakura pink and amber sunrise.
One of the big changes from the Huawei Band 3 Pro, in line with the Honor Band 5i, is the arrival of USB charging. So instead of gathering power through a cable or cradle, the tracker has a USB-A connector built into the band's design that you can plug straight into USB-A sockets.
Huawei's unveils the Band 4, with new pill-shaped button
Elsewhere, the Band 4 has a 0.96-inch screen with a resolution of 160 x 80 pixels - that's identical to the display on the Honor Band 5i, too. There's a noticeable difference underneath that display, though.
Where the Honor Band 5i has a circular button, the Huawei Band 4 has a pill-shaped one, which is arguably a little sleeker and more subtle.
The Band 4 also has the same size of battery, offering 7-9 days depending on how you use it. It packs a heart rate sensor, counts steps, monitors sleep and offers a modest range of sports tracking modes including ones for running and cycling.
That heart tracking was pretty spotty on the Band 3 Pro, so we're hoping Huawei has improved things on that front this time around.
If you want to take it swimming that's fine too. It's been slapped with a 5ATM waterproofing rating to make sure it's safe to be submerged up to 50 metres depth. One feature it does seem to lack is NFC to unlock contactless payments though.
The Huawei Band 4 is already on sale in Indonesia and Thailand, and it will go on sale in China on 1 November, for around $30, which makes it a bit more expensive than the similarly specced Honor Band 5i.
The question now is when (or if) it will land further afield. We'll obviously keep you posted should we get more details on whether Huawei decides to launch its latest fitness tracker to other territories.
⬆️ The Upside: We think that with the Huawei 4, Huawei has not pushed the boundaries in terms of innovation. Moving forward Huawei should add biosensing capabilities to the next gen Huawei fitness bands so that the device will be able to measure and track users' biometric data (e.g. stress level, blood pressure..). This will help Huawei further differentiate its offering and gain market share.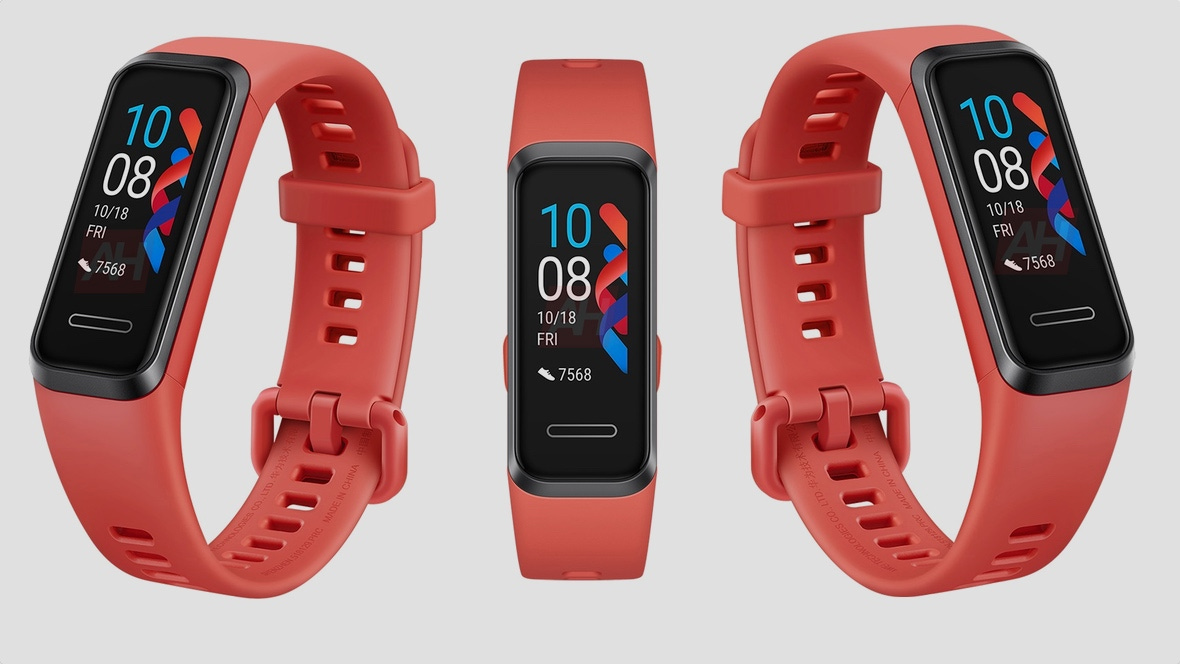 ⌚  Playr brings its in-depth football tracking to the Apple Watch | Via: Wearable
Playr has launched a new app for the Apple Watch, letting players track their football positioning and activity during matches and training.
The app means there are now two tiers to Playr's tracking system - the Apple Watch version, and its in-house tracking vest, which costs $199.99 and offers more detailed monitoring.
The app is simple, allowing you to begin either a training session or a match tracking session on you wrist, and to pause that match for half-time when needed, before resuming.
During play, you can glance at your wrist to see total distance, top speed and average heart rate on screen. Once the session concludes, your Apple Watch will sync with your smartphone for more detailed metrics, including heatmaps and comparisons to other players.
You can link accounts to your teammates to create a team account and track your stats against each other, and measure personal bests and targets to beat.
However, some of the features that you can access using Playr's smart tracker unit and vest are not available for the Apple Watch. These include load and intensity metrics and the ability to compare your stats to a pro's equivalent details.
We were really impressed with Playr's tracker when we tried it out, but that cost of entry was undeniably high, so the Apple Watch app makes a lot of sense, as far as getting more users is concerned. It's built on a subscription model, with a much lower up-front cost.
Playr's offering a month's free trial for users to try out the service, and we'll certainly be having a go with it at our weekly five-a-side games to see how well it works. After that month, it costs $9.99 monthly. You can download the app here if you want to give it a try out.
⬆️ The Upside: We think this move makes sense for Playr. It will enable Playr to tap into the large Apple Watch install base. Long term it could allow Playr to convert some Apple Watch users to its in-house offering. We think that the Apple Watch Playr app is well designed with some compelling features (heatmaps, comparisons to other players).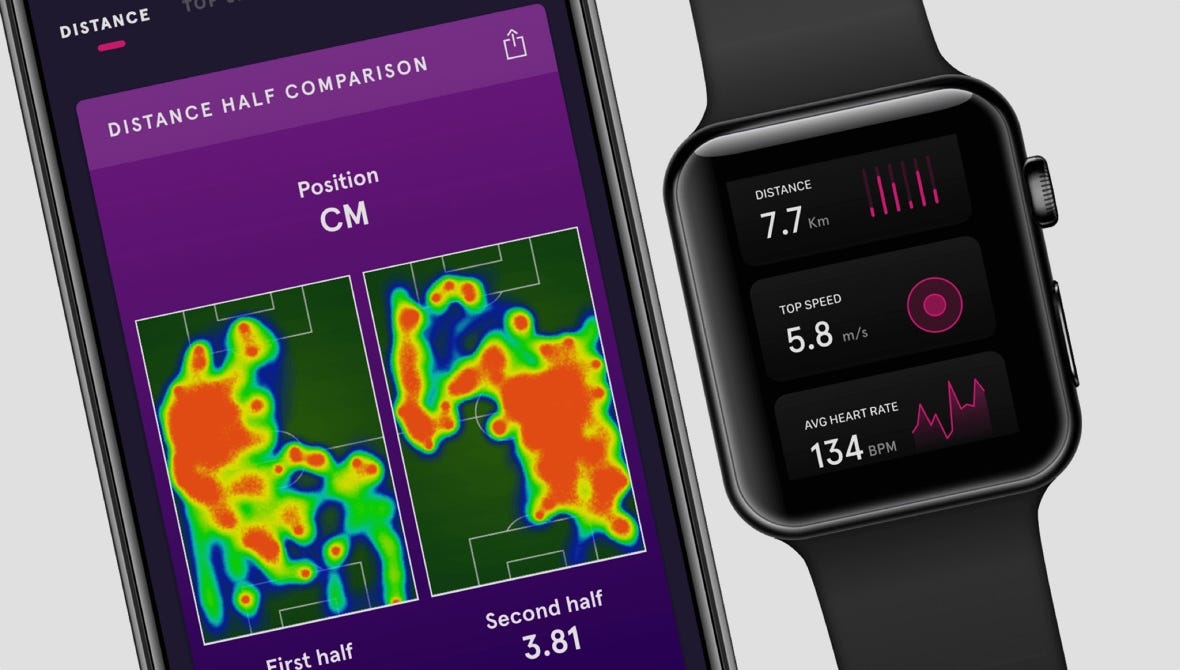 ---
🎮 eSports & Crypto-Currency News
🎮 HyperX Adds NHL Player Filip Forsberg as Brand Ambassador | Via: eSports Observers
Nashville Predators assistant captain Filip Forsberg has been announced as a HyperX brand ambassador. He joins other traditional sports brand ambassadors such as JuJu Smith-Schuster and Dele Alli. Forsberg will join HyperX's "We're All Gamers" marketing campaign, which includes rapper Post Malone and soccer player Marco Reus.
"As we continue to grow and become the number one gaming lifestyle brand, our ambassadors are key to introducing new audiences to our products," said HyperX EMEA Vice President Paul Leaman, in a release. "HyperX is already the go-to brand for recognized gamers Pokimane and Lachlan, and esports teams NaVi and Cloud9, who are great ambassadors for our headsets, keyboards, and mice. We now want to expand our audience and offer quality products to more casual gamers who play in their free time, and Filip is a great representative of this audience."
⬆️ The Upside: We think this is a great move by both HyperX and Filip Forsberg. Over the past few years, many athletes have joined eSports organizations as brand ambassadors. As we noted previously, globally eSports has been gaining strong momentum. In fact, global eSports revenue are expected to reach $1B+ by YE 2019, with 250M+ frequent eSports viewers, according to Statista.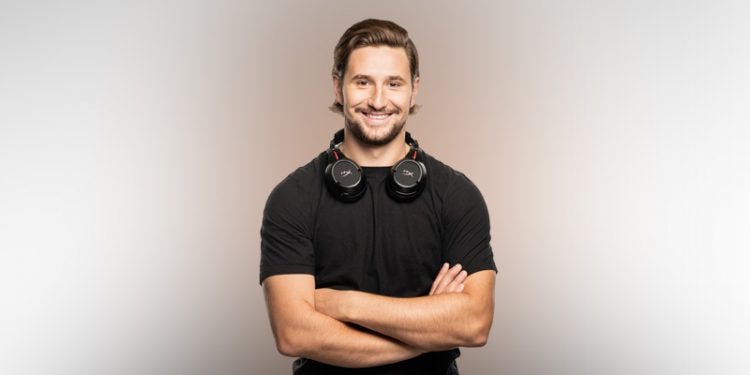 Picture: Filip Forsberg
---
💸 Sports Investment Trends — October, 2019
Billionaire Len Blavatnik seeks to raise $500M for DAZN. Read on here.

Competitive gaming eSports platform nicecactus.gg has closed a $5.5M Series A from a group of private investors. The company also launched the $1.1M Nicecactus Grassroots Esports Fund to support amateur and semi-pro players in the early stages of their careers. Read on here.
---
📊 Key Tech Sports Stats of The Week
$150M: The NBA's jersey patch program has now entered the third year and final year of its trial program. It is estimated that the program has helped generate $150M+ in new revenue for the NBA, headlined by the $20M that Rakuten is paying the Golden State Warriors to be on the team's jersey.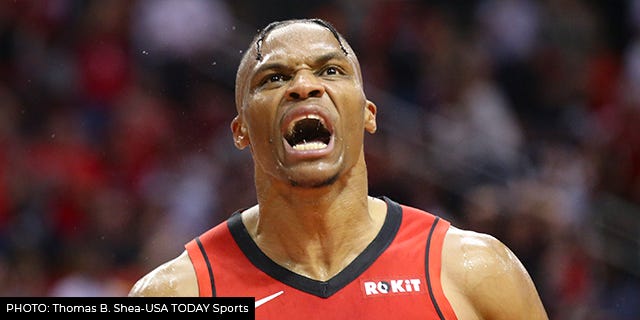 $106M: The NBA jersey patches program also drove $106 million in sponsorship value during U.S. TV broadcasts last season, according to data compiled by Nielsen. Now, new data from MVPIndex says that of the $1.1 billion in value generated by NBA league and team social accounts for brands, 3% of that was directly provided to jersey patch sponsors.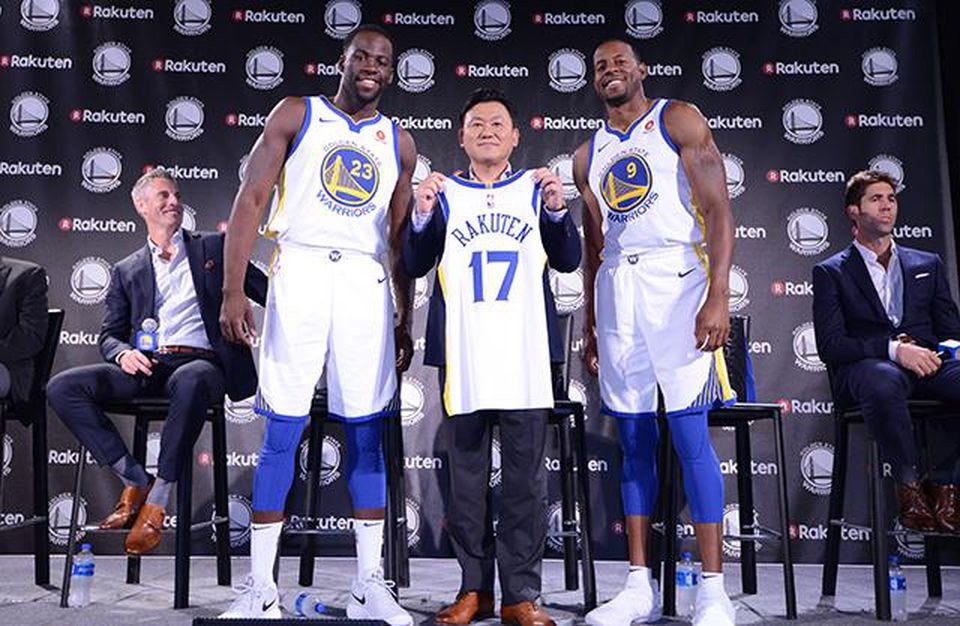 9.4M: The number of viewers who tuned into the Notre Dame - Georgia game in September, making it the most-watched college football game of the season thus far.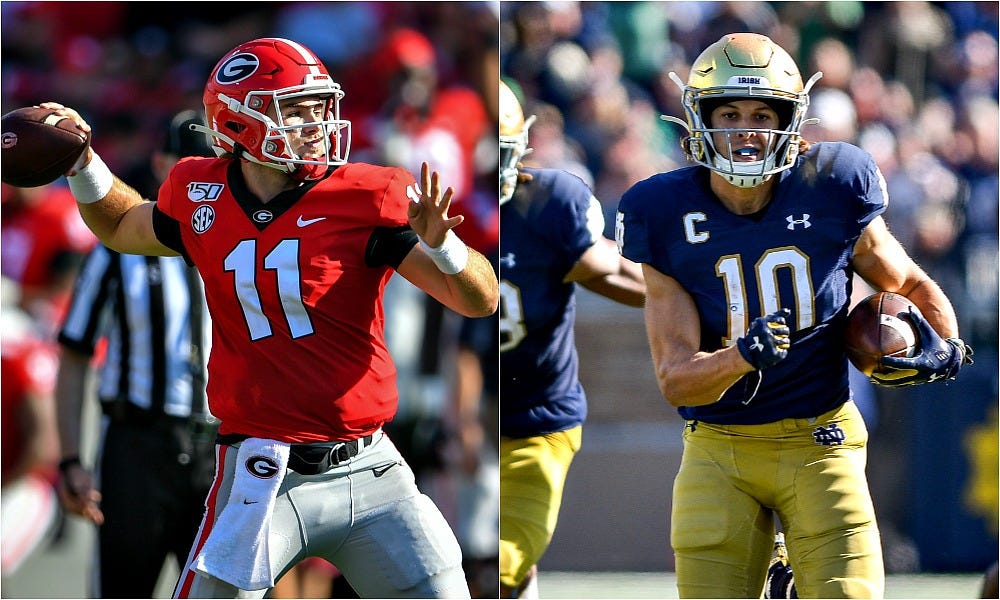 $6M: Ten coaches across major-college football will make more than $6 million during the 2019-2020 season, according to data compiled by USA TODAY Sports. The average total pay of the 122 FBS coaches' salaries obtained by the newspaper is $2.67 million, up 9% compared to last season and the largest increase that it has tracked in the last four years.

In total, USA TODAY Sports obtained the salaries of 122 of the 130 FBS coaches.

The Highest Paid Coaches
Dabo Swinney - $9,315,6001

Nick Saban - $8,857,000

Jim Harbaugh - $7,504,000

Jimbo Fisher - $7,500,000

Kirby Smart - $6,871,600

Gus Malzahn - $6,827,589

Tom Herman - $6,750,000

Jeff Brohm - $6,600,000

Lincoln Riley - $6,384,462

Dan Mullen - $6,070,000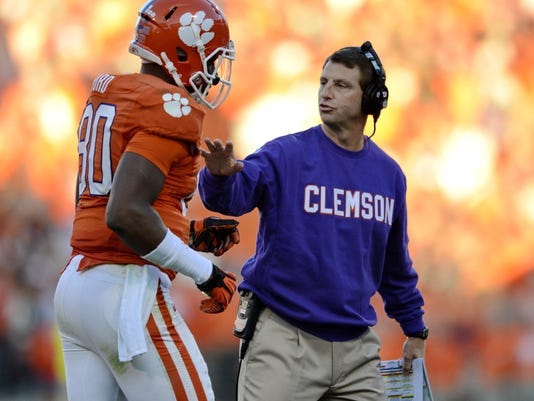 15%: Kevin Plank, the founder and top executive of Under Armour, announced last week that he is stepping down as the company's CEO at the end of the year.

Plank, who started Under Armor in 1996 in his grandmother's basement, will remain as the company's executive chairman and take a new role as brand chief. He also owns a roughly 15% stake in the company.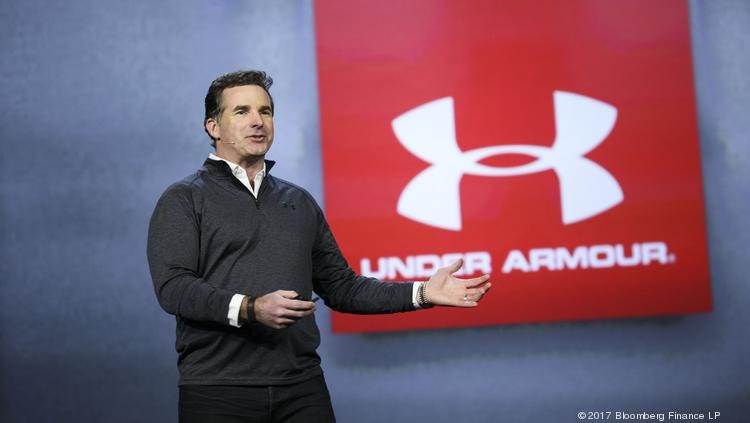 ---
📸 The Upside: Snapshots of The Week.
LA Clippers (NBA) brings Kawhi to life via AR. The new Clippers mural in LA brings Kawhi Leonard to life thanks to this Snapchat AR integration.