Discover more from The Upside Newsletter
Data, insights, and stories from the world of sports, business, and technology.
Over 6,000 subscribers
🌆 This Week's Biggest winners? Nets and Clippers
Dear Friends and Members,
Last Friday, we published our Soccer tech market, in which we discussed the segments, key players, and current and future trends in the soccer tech market for the coming years. To access this analysis be sure to sign up for our premium subscription by clicking the "subscribe now" button below.
Looking for access all of our previously published analysis, insights, data, podcast interviews, and more? Subscribe now to unlock access!
On Friday we plan to publish an analysis on the Cycling tech market. To access this analysis be sure to sign up for our premium subscription by clicking the "subscribe now" button above.
📰 Top Stories We're Reading This Week 
👀 NBA TV integrates VR and AR tech into new content platform in Australia and Singapore
⌚️ Samsung Galaxy Watch Active 2 may rival Apple Watch with ECG support
⌚️ Report: Jony Ive fought to make the Apple Watch 'a fashion accessory
🎮 The Chinese Island Province of Hainan announces a $145.6M Esports Development Fund
🎮 OG Partners with Blockchain Platform Socios.com for Fan Token
💸 Latest Investment Trends
📊 Tech Stats of the Week
📸 Snapshots of the Week
Let's jump right into the insights and upside for all of these top stories
---
🎮
AR/VR/Video Sports News
👀 NBA TV integrates VR and AR tech into new content platform in Australia and Singapore | Via: SportsPro
The NBA has signed a content partnership with Australian technology company, Unbnd, which will see mixed-reality broadcasts distributed to NBA TV subscribers in Australia and Singapore.
As part of the agreement, Unbnd is launching a new platform called Missing in Action (MIA) on the NBA's dedicated linear channel, which will integrate virtual reality (VR) and augmented reality (AR) features into its content ahead of the 2019/20 season.
Antony Arena, Unbnd's founder and chief executive, said: "With the AR and VR industry set to reach a value of US$20 billion in 2019, we know MIA will really appeal to fans and open doors for brands looking to attract and retain consumer attention.
"As a big fan of the game, this partnership with the NBA is a huge deal for me on a personal and professional level, and we're excited to take fans from being spectators to actively engaging with the content in a meaningful, relevant and exciting way."
By adopting mixed-reality technology, the NBA is planning to simulate a 360-degree 'virtual theatre' that displays real-time game statistics and interactive branded content. Immersive coverage will incorporate live NBA matches, game highlights, as well as original shoulder content.
Ramez Sheikh, the NBA's head of global content and media distribution in Asia, said: "As content consumption continues to evolve, the NBA has been at the forefront of technological innovations that enrich the viewing experience.
"This partnership with Unbnd will allow us to provide another next generation viewing option to our fans. By combining NBA content with Unbnd's enhancements, we will deliver an immersive and unique experience to further engage fans of the NBA."
⬆️ The Upside: We think this is a great move by the NBA as part of its overall global AR/VR strategy. The NBA has been one of the early adopters among sports leagues to embrace new emerging media like AR and VR. This new AR/VR partnership will help the NBA grow its brand internationally. The league has opened up 12 international offices, establishing seven academies on four continents and started broadcasting games to more than 200 countries and territories. According to one recent study that measured online engagement, the NBA is six times more popular in some Asian countries like China than the three largest European soccer leagues combined.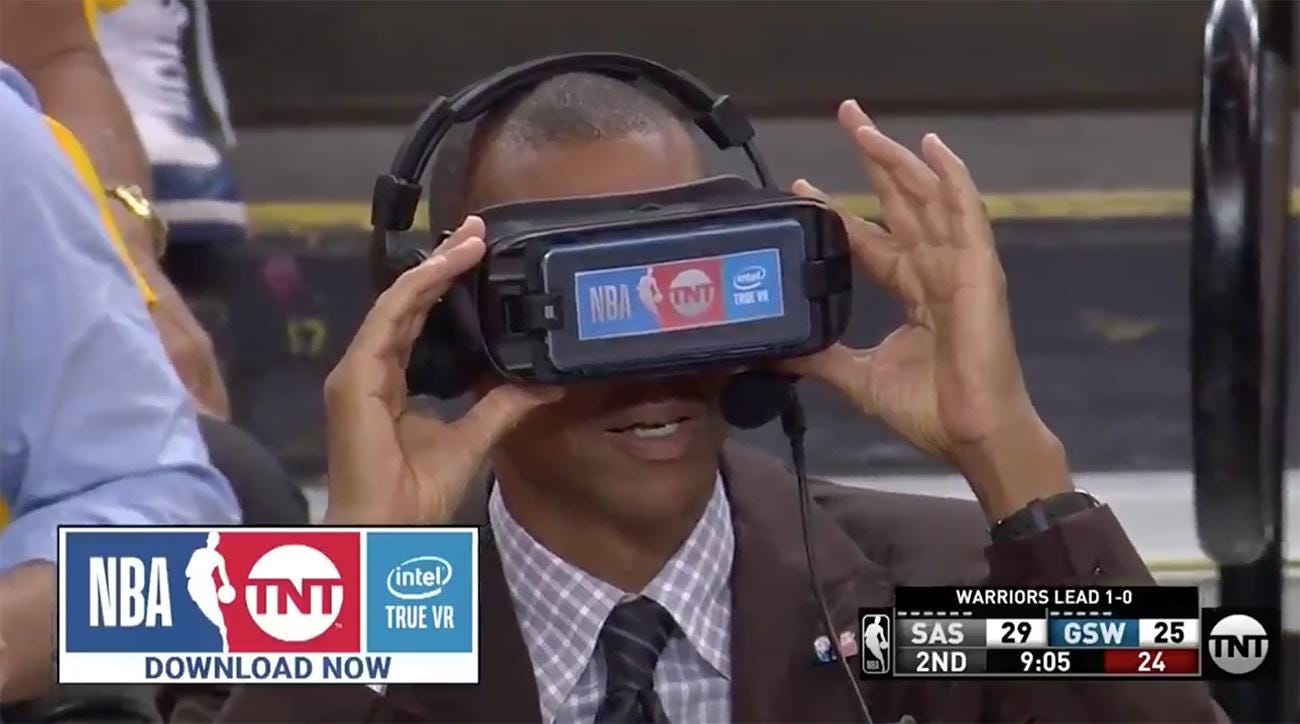 Picture: NBA, TNT
---
🚑 Wearables, Health, Nutrition News
⌚️ Samsung Galaxy Watch Active 2 may rival Apple Watch with ECG support | Via: Wearable
Samsung's next smartwatch looks set to match the Apple Watch by introducing an ECG feature for clinical-grade heart health monitoring, along with a new fall detection support.
The two features will land on the Samsung Galaxy Watch Active 2, according to Sammobile, who were the first to catch wind there was a new Samsung smartwatch on the way. It previously believed that was the Galaxy Watch 2, though the evidence now points to it being the successor to the Watch Active, which was only announced back in February.
Bringing an electrocardiogram to the wrist would enable users to capture more serious heart rate data, which can then be shared with physicians to offer insights into health-related issues. Like Apple, Samsung will need to get the necessary regulatory approval to roll a feature like this out. We'll be intrigued to see whether this will be available when the new watch launches.
The Active 2 will also apparently be able to offer atrial fibrillation notifications by monitoring heart rate rhythms in the background. Again, this is something Apple is offering through multiple models of its smartwatch.
It sounds like the Apple mirroring won't end there, either, with a fall detection feature also tipped to be included. This means that the watch can detect when the wearer has experienced a hard fall activating an alert and even contacting emergency services or assigned emergency contacts.
While these details have come from Sammobile's trusted sources, that's not absolute confirmation they will definitely make an appearance when the Active 2 is revealed.
If Samsung is ready to go down the health monitoring route, we sincerely hope it does a better job than it did with the blood pressure tracking feature it promised with the first Samsung Galaxy Watch Active. This was meant to offer the ability to take blood pressure readings without the need for the cuff-style setup you'd normally use. Except a lot of people (including ourselves) had problems getting the feature to work at all.
We are, however, starting to build a picture of the Active 2, which is expected to be available in two model sizes, much like the flagship Samsung Galaxy Watch. One of those models is expected to offer LTE connectivity, while it looks like that rotating bezel will be absent, like it was on the first Watch Active.
We may well see the new watch at Samsung's next Unpacked event, which takes place on 7 August, where Samsung's next Note smartphone is likely to be hogging the limelight. Maybe a new smartwatch will share some of that attention next month, too.
⬆️ The Upside: We believe it is a good move by Samsung to add ECG feature to its new smartwatch. Samsung is playing catch up with Apple here. But Apple is set to sustain its lead there, especially as it is rumored to add new features like fall detection or glucose measurement. Many other vendors (e.g. Withings) have added an ECG feature and we expect other vendors to follow suit.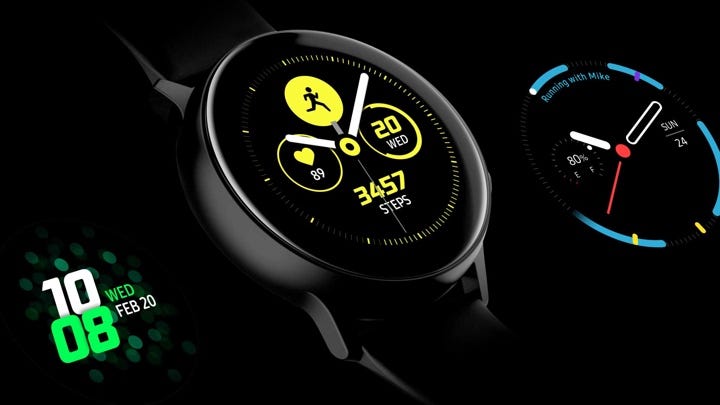 ⌚️ Report: Jony Ive fought to make the Apple Watch 'a fashion accessory | Via: Wearable
After Apple confirmed that Jony Ive was leaving Apple after more than 20 years, stories about the design leader's final stretch at the company are starting to surface. The latest shines some light on how Ive pushed to make the Apple Watch and reveals some interesting not-heard-before tidbits.
We already knew the Apple Watch was very much Ive's passion project for Apple, but a new report from The Wall Street Journal details how Ive was "intrigued" by the potential to keep shrinking the iPhone's technology into a wearable.
The report says that some executives pushed back against the idea of a smartwatch, with concerns such a device would lack a compelling "killer app". However, Tim Cook approved the project and Ive began work in 2013.
So goes the report:
"He met with the team almost daily and immersed in detail, helping dream up the distinctive, hexagonal grid of apps that morphed as people scrolled. He worked with Apple's acquisitions team to hire industrial designer Marc Newson, his friend, who had developed designs for rectangular watches. He pushed Apple to hire the chief executive of Yves Saint Laurent to run the business side of the project."
The piece goes on to claim some Apple leaders wanted to position the Watch as "an extension" of the iPhone, while "Mr. Ive saw it as a fashion accessory". The result was, reportedly, a compromise. What would Ive's non-negotiated vision have looked like? It's hard to say, considering the Apple Watch went out the door with both a $17,000 gold version and a Hermès design. Interestingly, the report says "Thousands of the gold version went unsold." Little surprise there.
The final interesting nugget is this: "The company sold about 10 million units in the first year, a quarter of what Apple forecast, a person familiar with the matter said." Apple clearly had bigger expectations for the Watch from day one, but it took until the Series 2 for the wearable to hit its stride and help make it the smartwatch success it is today.
⬆️ The Upside: This should come as no surprise that Jony Ive wanted to position the Apple Watch as a "fashion accessory" rather than an "extension" of the iPhone given Ive's passion for the world of fashion. Ultimately the Apple Watch ended up becoming a global success. The truth is that some people see it as a fashion accessory and others see it as an extension of the iPhone. Regarding the departure of Jony Ive we believe that this is a good thing and that it was planned a while back as Ive has been working on non Apple core products (e.g. Apple Campus) over the past few years. And the fact that Apple will be one of Jony Ive's new design firm's main customers is a smart move from Apple as it will help prevent Ive from working for Apple's main competitors.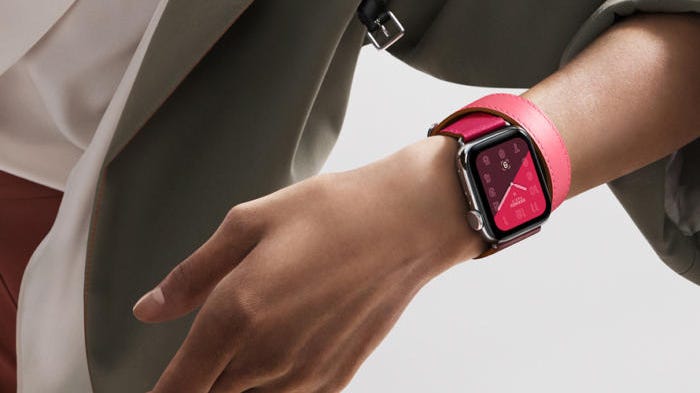 Picture: Apple
---
🎮 eSports & Crypto-Currency News
🎮 The Chinese Island Province of Hainan announces a $145.6M Esports Development Fund | Via: eSports Observer
The Chinese province of Hainan has announced an esports development fund, providing details on talent development, tax rates, international visa applications, tournaments, and esports streaming.
Hainan's government plans to use $145.6M for esports development in the province, including support for esports companies and Hainan-located esports tournaments, with a maximum $1.46M for top tier international level events.
The future Tencent Global Esports Arena (TGA) Winter Championship, League of Legends Annual Summit, and Tencent Digital Culture Festival will also take place in Hainan.
⬆️ The Upside: We think this is a great move by the Chinese province of Hainan to enter the eSports space and start investing in the fast growing eSports market. We expect other government agencies to follow suit in order to try to get a solid ROI, attract local talent, and bring more awareness towards eSports in their local market.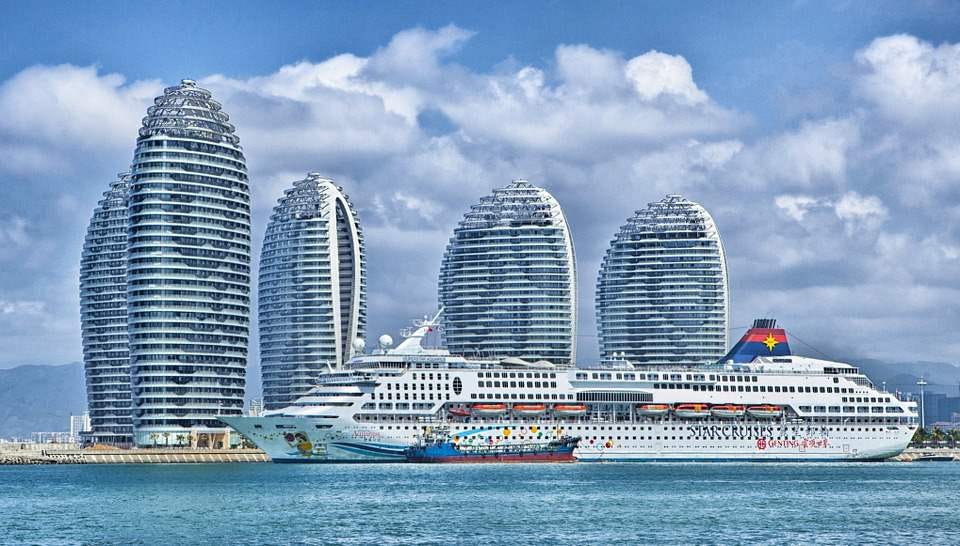 Picture: Pixabay
🎮 OG Partners with Blockchain Platform Socios.com for Fan Token | Via: eSports Observers
The International 2018 winner OG has signed a multi-year deal with blockchain platform Socios.com. Socios.com will create OG Fan Tokens that are tradeable against the Chiliz ($CHZ) digital currency, and let fans enter contests, vote on team decisions, and more. Socios.com previously announced the Fan Token in partnership with soccer clubs Paris Saint-Germain, West Ham United, and Juventus.
⬆️ The Upside: We think that this is a great move by both OG and socios.com. We expect pro teams to utilize those type of token technologies to enable fans to enter contests, vote on team decisions, and more. PSG, Juventus and West Ham United have already taken the lead there and other pro teams will follow suit.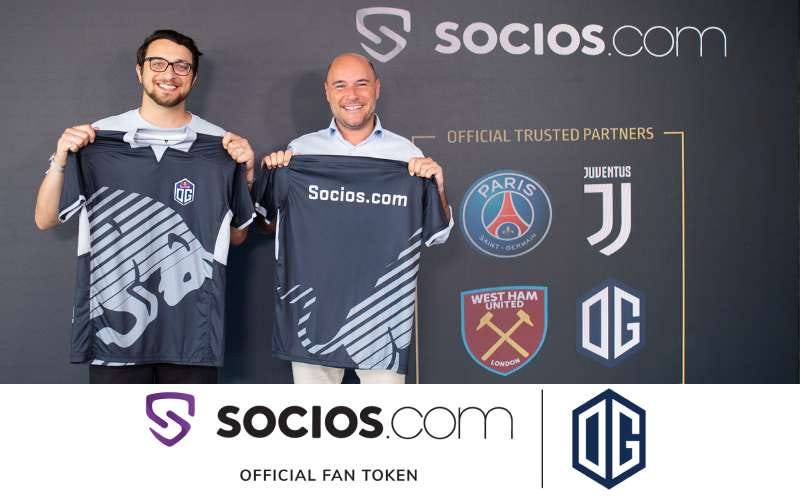 Photo: OG, Socios.com
---
💸 Sports Investment Trends — July, 2019
Chinese Island Province of Hainan announces a $145.6M Esports Development Fund. Read on here.
---
📊 Key Tech Sports Stats of The Week
$1.1B: According to esports data company Newzoo's projection, the global esports industry generates $1.1B USD total revenues, including sponsorship revenue $456.7M (+34.4%), and media rights revenue of $251.3M (+41.8%). 
25M: According to FIFA, the United States Women's National Team World Cup squad has a combined following of approximately 25M followers across Twitter, Facebook and Instagram.
1.4M: Fox Sports says FIFA Women World Cup is averaging 1,401,000 viewers across big Fox, FS1 and FS2 through the Semifinals. That's up 6% from 2015 — and 50% from 2011.
600,500: In the last six hours following the signing of Leonard to the LA Clippers (NBA), there have been 600,500 tweets sent about Kawhi, according to Trendsmap. At the peak during that time, users sent 16,300 Tweets per minute.
17,500: Riding Zion Williamson excitement, Las Vegas Summer League has sold out 17,500 seats for Friday's Pelicans vs. Knicks. - General admission day passes are being scalped for $80. - Lower bowl tickets re-selling for $400+. - 1,000 media credentials have been issued, a new record.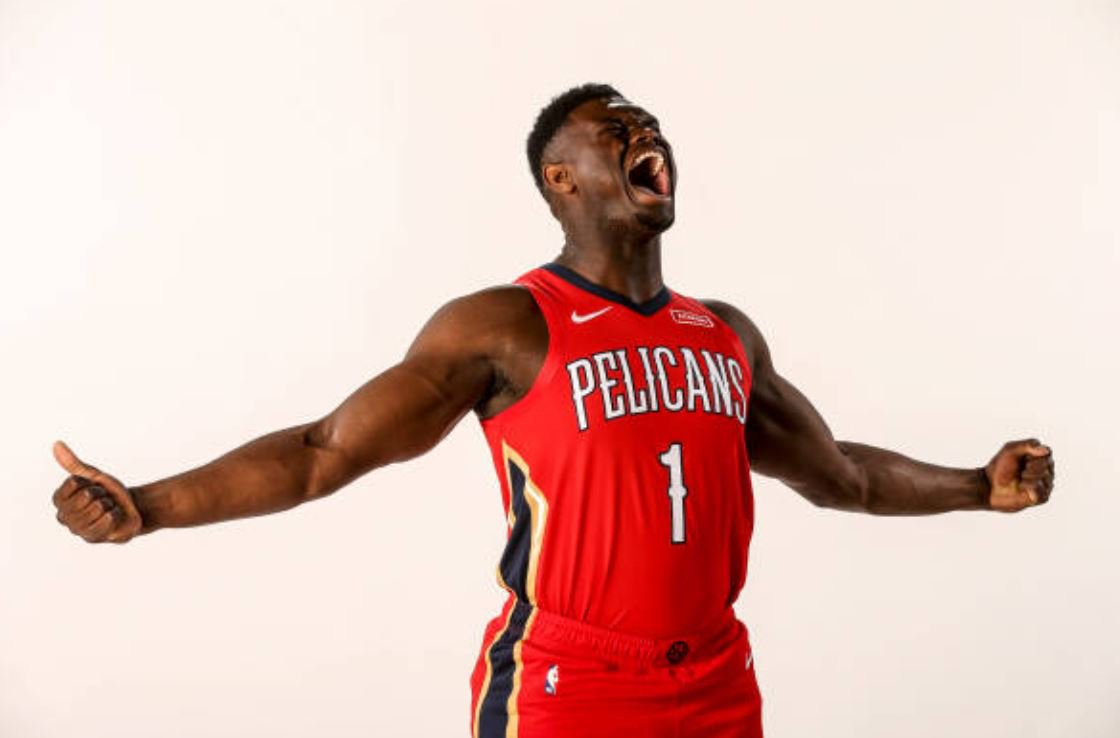 10-15%: According to the report, the Nets (NBA) expects to see revenue grow by between 10-15% this year alone following the signature of Durant and Irving. Based on the most recent Forbes valuation of the team, the organization brought in $290 million in revenue last year. At a 10-15% bump, the team is expecting to add between $29M and $43M to their top line revenue.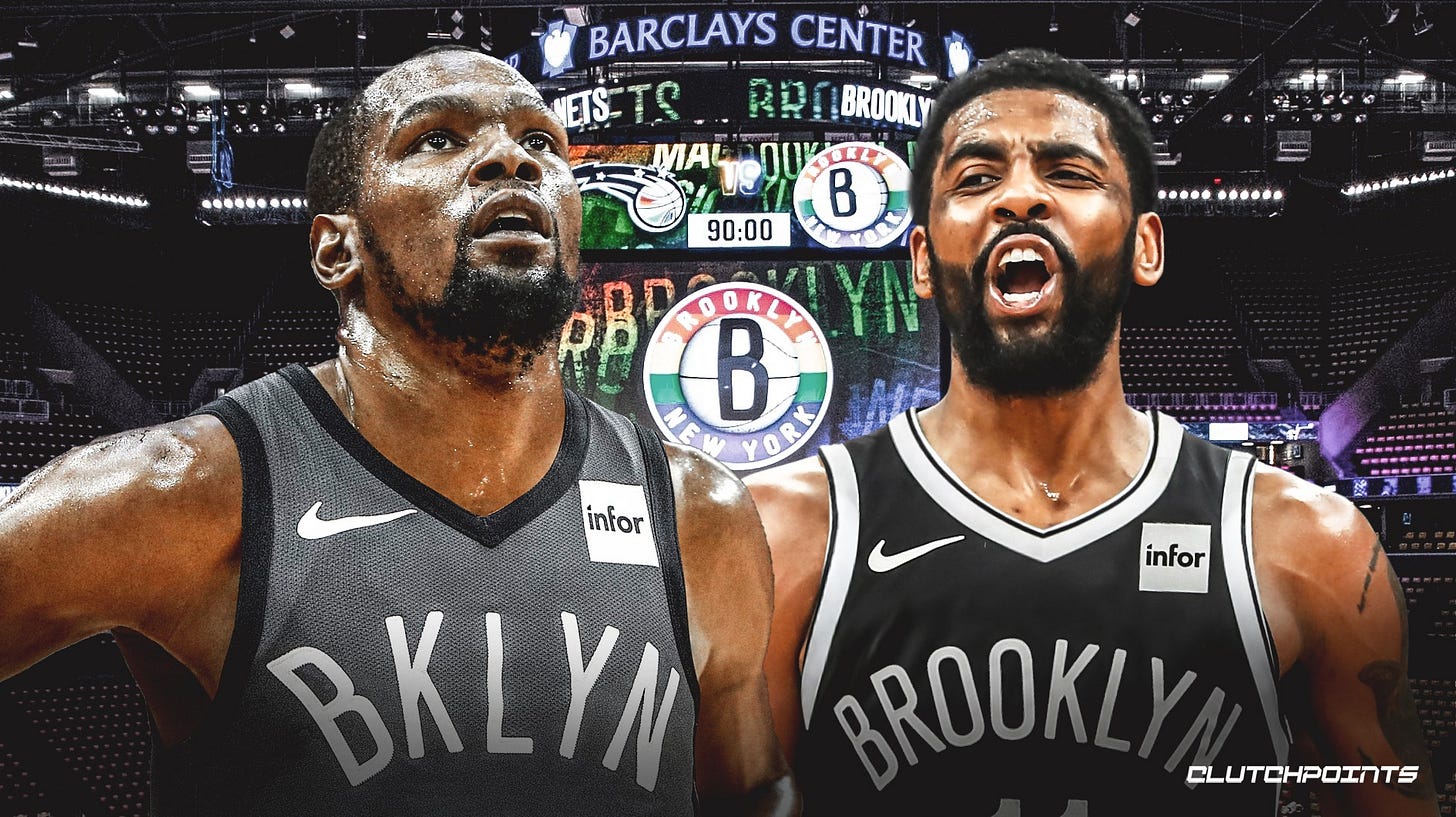 -6%: According to Bloomberg, shares of MSG Networks fell more than 6% during Monday's trading, largely because of the fact that the team missed on marquee free agents like Durant and Irving. Since the NBA Draft lottery, shares of MSG Networks and MSG are both down, with the former being down 13% and the latter being down 8.9%.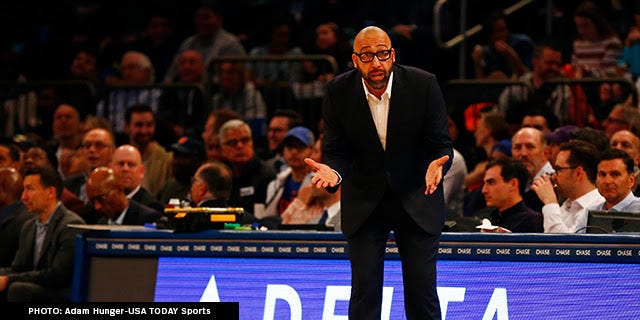 ---
📸 The Upside: Snapshots of The Week
Just Don't Do It. Nike found itself in another precarious position this week after Colin Kaepernick, one of its most visible endorsers, told the company it shouldn't sell a shoe with a symbol that he and others consider offensive, according to news first reported last Monday by the Wall Street Journal.