Discover more from The Upside Newsletter
Data, insights, and stories from the world of sports, business, and technology.
Over 6,000 subscribers
🎤🏀⚽ Upside: Testimonials from Top coaches/trainers/Startups on what to do during COVID-19 crisis
How to keep athletes fresh physically and mentally, and engage fans during COVID-19 crisis
In this difficult time we are seeing many coaches, trainers, sports execs in forced isolation. With that being said, coaches have to make sure that their players remain fit physically and mentally. On the other end, fans also want to be connected to teams and their favorite players. In this article we talked to some top sports performance experts, sports scientists, heads of physiology, and neurofeedback experts in the MLS, MLB, NBA, NHL, FIFA, Olympic teams, as well as tech vendors who can help players better manage their sleep, stress and help teams stay connected to their fans while generating revenue. We are entering into a new era and it is time for coaches, teams, players and sports tech execs in general to adapt their business models and way of thinking.
A. Testimonials from top sports performance, sleep and neurofeedback experts:
Use players' wearable data to prescribe an undulating running plan. Have the team nutritionist meet players monthly (Derek Lawrance, Director of Health & Performance at SJ Earthquakes (MLS):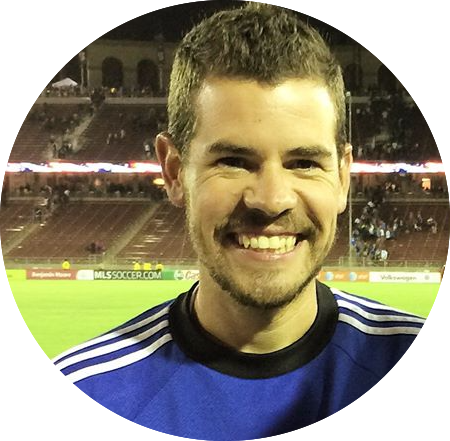 "From our team's perspective, first and foremost, the health of the players and their families take precedence.  We are in constant contact with players to ensure everyone is staying healthy. After the initial shock wore off, we knew it was going to be awhile until we gathered back together as a team, training. It was important from a Performance Department that we provide our athletes with a detailed workout plan, including gym work and/or body weight exercises for those who do not have access to a gym.  In order to determine a cardiovascular prescription, we utilized our data collection from STATsport to prescribe an undulating running plan. This methodology ensured the players did not taper off their chronic loads in case we returned to training sooner than expected. We will continue to monitor the timeline and adjust the prescriptions as needed because if there is one thing we know right now, things change constantly. 

As for nutrition, our athletes meet with our Team Nutritionist on a monthly basis, so they have a firm grasp on what is expected of them in terms of dietary needs.  The athletes know how to alter their intake in accordance with the intensity that is prescribed, based on their own RPE. We can hope that our athletes are doing everything in their power to maintain their fitness but ultimately, we will have to return them to full 90 minute fitness over the course of a shortened preseason when games resume.  As a Performance Department, we trust in our prescriptions and previous education on nutrition to guide our athletes through these tough times while mentally and physically preparing them to return", said Derek Lawrance, Director of Health & Performance at SJ Earthquakes (MLS) during an interview with The Upside.
"Work out at home to get ready to play when season resumes" (Daniel Hayes, MiLB Performance Coach, at the LA Dodgers (MLB)):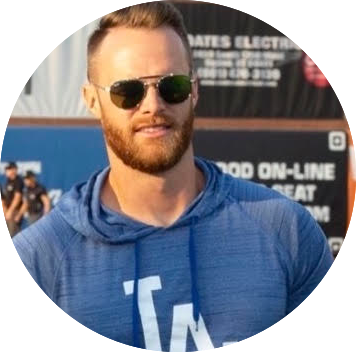 "Life is more important than sport, but our jobs are to put these guys in the best spots possible for when the game resumes while working around their schedules and current social limitations. Gyms may be closed, but weight is weight and gravity is everywhere. Work can be done.", said Daniel Hayes, MiLB Performance Coach, at the LA Dodgers (MLB), during an interview with The Upside.
"Transform existing sports performance technologies into remote monitoring tech to maintain players' fitness and training" (Skylar Richards, Director of Physiology & Performance, Orlando City FC (MLS):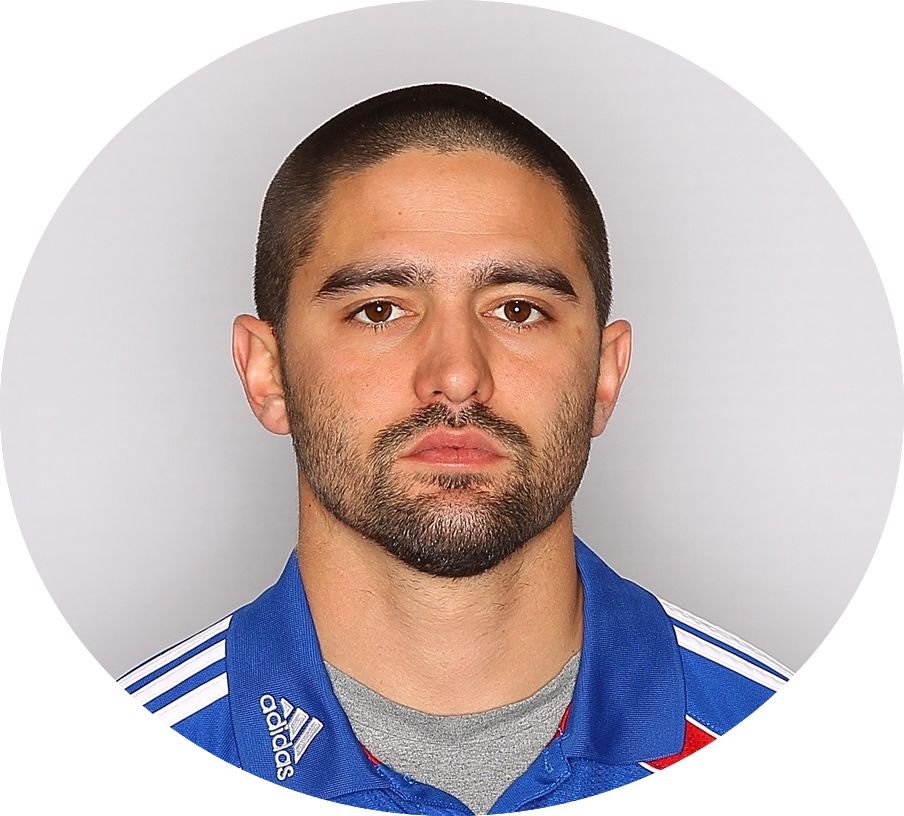 "An interesting dilemma was utilizing the tech we had to transform it into remote monitoring tech. This dilemma is faced by many other sports due to long off season cycles, but is not often the case in professional soccer. I think the furniture of monitoring technologies will be able to handle both situations well", said Skylar Richards, Director of Physiology & Performance, Orlando City FC (MLS), during an interview with The Upside.
Adapt yourself to the situation but the art of doing the job without working directly with athletes remains the same:
"Our careers are special as they give us unique puzzles to try to achieve our goals. This is no different. These goals are: How to maintain fitness without working directly with your athletes, how to monitor their physiological well being, how to provide guidance and leadership. The science remains the same, but the art of doing the job remains the challenge", Skylar Richards, Director of Physiology & Performance, Orlando City FC (MLS), during an interview with The Upside.
Design a realistic and achievable training program based on players' feedback and environment (Pierre Barrieu, High Performance Expert, Consultant. Ex USA National Team, EPL and MLS (Ex LA Galaxy) Head of Performance ):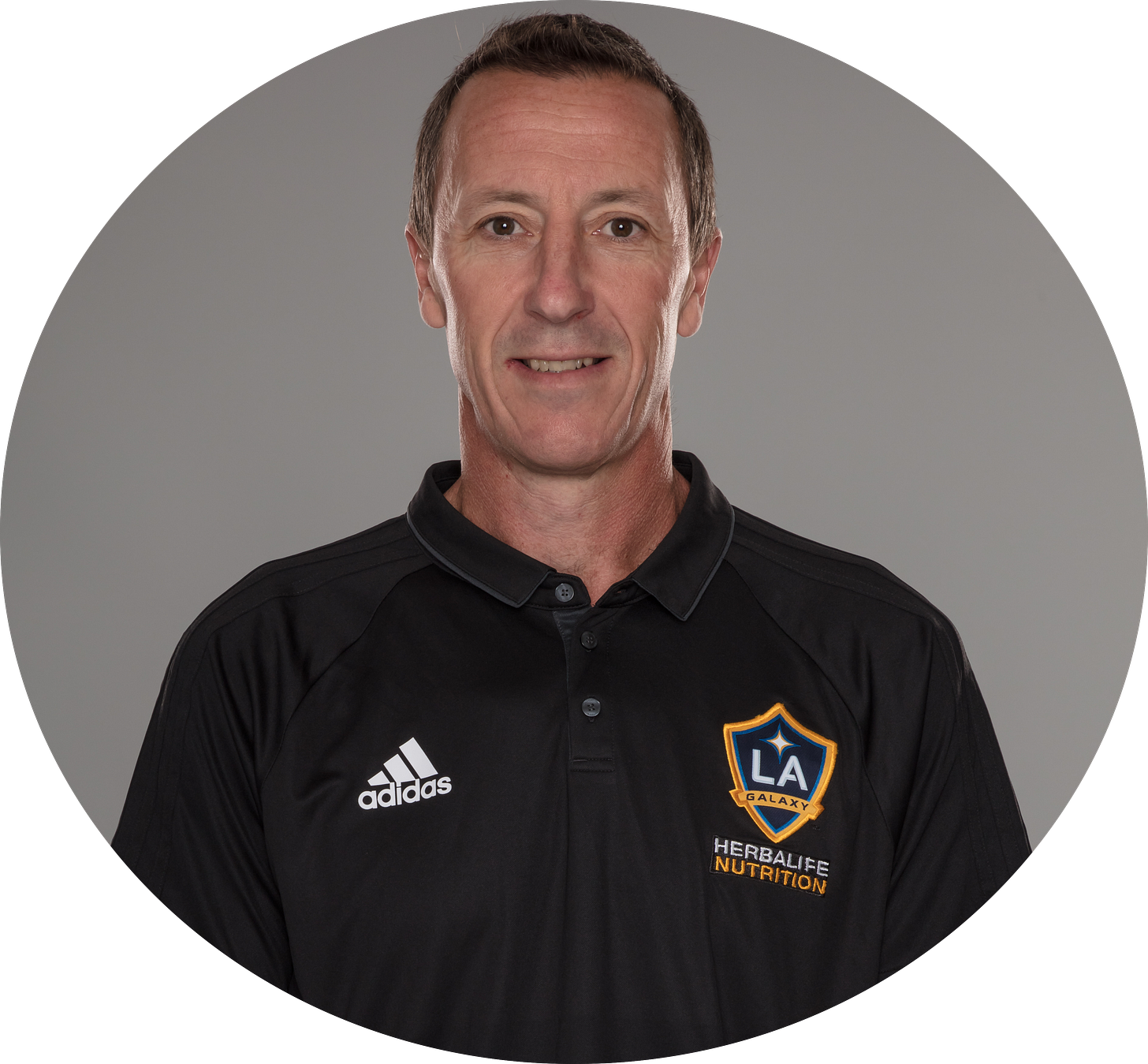 "The Challenge is not to design a training program, but really to design something realistic and achievable. In terms of physical goals as well as in terms of facilities available. Concretely, I like to put the player back in the center of his program. Get his input, decide together with the player. Having him give his input I think guarantee us a higher chance of better compliance. Players like to do what they are good at. A little less of what they either do not like and/or are not good at (Most of the time, this goes hand in hand but not always). For example: Do they live in a house or an apartment. Do they have access to a garden or not? Do they have access to outdoor facilities or not? Do they have a home gym, etc.?", said Pierre Barrieu, High Performance Expert, Consultant. Ex USA National Team, EPL and MLS (Ex LA Galaxy), during an interview with The Upside.
Leverage players' existing data to focus on their strengths or weaknesses:
"Do I/we decide to focus on his Strengths or weaknesses? What do we do in terms of timing and reasonable expectations for the return to train (Not play) date? From experience, I have designed programs with milestones to hit. It can be a time on a shuttle run, a target Heart Rate to reach on a certain exercise. We have to use all the data that we already have available from their time in their clubs. We have target zones, specific muscle groups that we need to focus on. It could be strengths and flexibility", said Mr Barrieu.
Build a flexible training program. Focus on mental training:
"Speaking of flexibility and seeing the glass half full, which is always my recommendation when it comes to coaching…No matter what phase/period the club and the player are in. The actual situation is an opportunity to spend more time than usual on areas that we usually don't. Flexibility is one of them. Yoga for Sports tutorial online is one example. Mental training is another one. Many apps exist now to improve in this area. It may sound stupid but loading up on sleep at a period (February/March) where we are usually walking the tight rope considering the accumulation of stress of organisms", continued Mr Barrieu.
Focus on video training and group chats:
I like the idea of doing a team video training session if possible. But this is only possible in the best-case scenario of players having home gyms. Even before this, group chat is a must for players to stay in touch and feel the affiliation to a group and maintain the team spirit. In any case, in these challenging times, we are doing "damage control". Also in any case, this will be based on Trust as much as Technology. The body of a professional / high level player is a well-tuned machine. The absence of competition and high-level training will lead to a very rapid drop in baseline physical fitness", said Mr Barrieu.
Do not stop training to avoid drop in VO2 max levels:
"My message is do not stop training. We know from studies that the V02 max levels significantly drop after as little as a 2 weeks hiatus. Training reversibility is a fact, therefore it is essential to maintain a regular (daily) physical activity. Especially in the current situation where there will be a transitional period once training resumes to get back to shape but it will be very short (compare to a regular preseason). Lastly, in this period of (relative) inactivity, it is crucial to reduce the caloric intake", concluded Mr Barrieu.
Focus on rest, recovery and mental health (Richard Hanbury, CEO of Sana Health):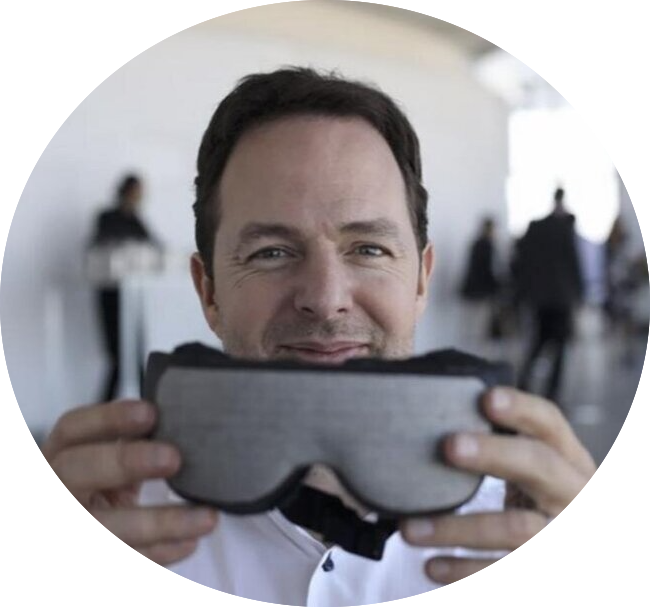 "Rest, recovery and mental health are all interconnected.  In times of high stress, if one of these three pillars of wellness are disrupted, an imbalance in the other pillars can occur.  Sana, a bio-therapeutic audio visual device is used to help accelerate mental and physical recovery.  Using a 16 minute cycle of light pulses and sounds, the Sana device is able to induce deep relaxation and often puts users to sleep, providing patients the opportunity to relax, leading to recovery and restoring the patient's wellness", said Richard Hanbury, CEO of Sana Health, during an interview with The Upside.
"As the world is reborn from this crisis there is an opportunity to put an emphasis on how Medtech can help improve the quality of sleep" (Philippe Kahn, Founder, CEO of Fullpower Technologies):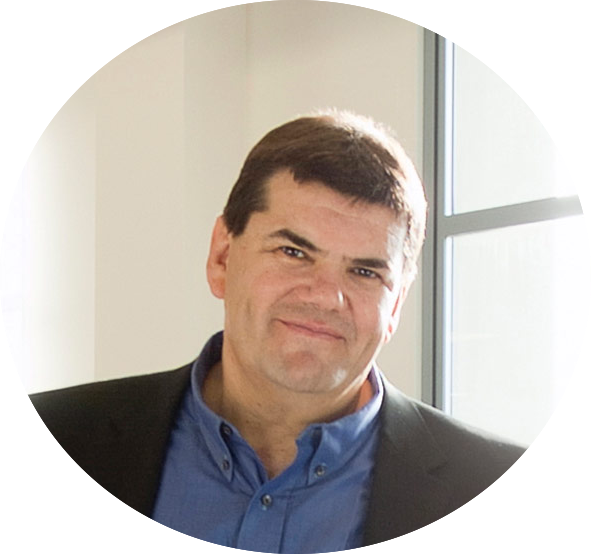 "One positive element about the Coronavirus crisis is that the general public now understands better the benefits of wellness and sleep in particular, which is 1/3 of our lives. This means that as the world is reborn from this crisis there is an opportunity to put an emphasis on how Medtech can help improve the quality of sleep. The approximately 8 hours we spend in bed nightly is also a fantastic opportunity for optimizing recovery through continuous non-invasive monitoring of key vital signs. For example, Fullpower contactless AI-powered bio-sensing monitors continuously heart rate, respiration rate, and sleep stages throughout the night. This rich information provides deep insights into your health and fitness status, as well as trends and changes. 

Better sleep may be one of the best ways to strengthen everyone's immune system, together with exercise and an optimized diet. As we all brace for the full impact of Coronavirus, one thing we can all do is optimize our sleep performance", said Philippe Kahn, CEO of Fullpower Technologies, during an interview with The Upside.
Stay home, stay safe, stay fit (Iñigo Mujika, Ph.D, Associate Professor University of the Basque Country; Sports Science Coordinator Royal Spanish Swimming Federation):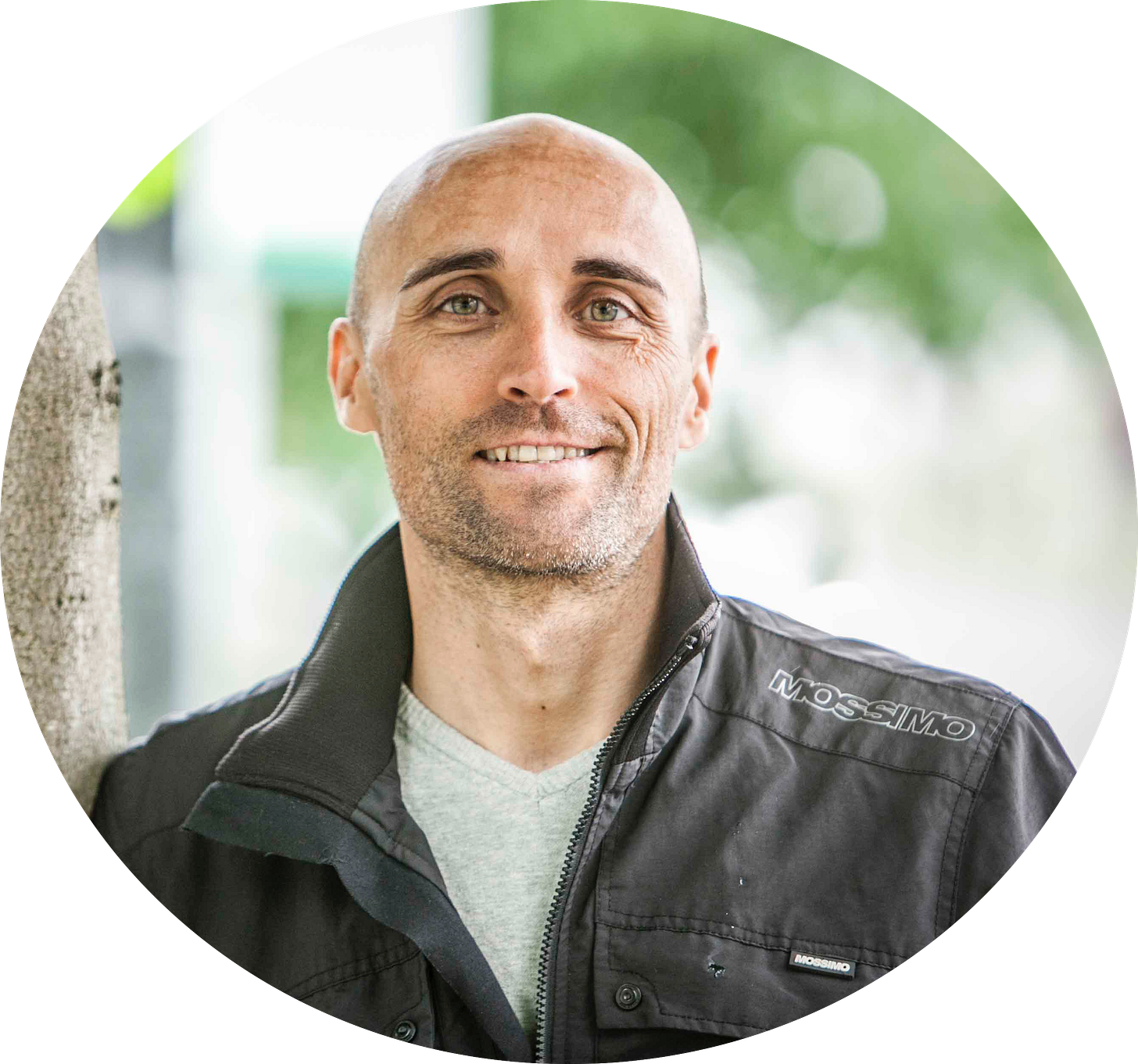 "On Robben Island I would do my exercises in my own cramped cell, but now I had room to stretch out. At Pollsmoor, I would wake up at five and do an hour and a half of exercise in our communal cell. I did my usual regimen of stationary running, skipping rope, sit-ups, and fingertip press-ups." Nelson Mandela

If Nelson Mandela could do it in his own cramped cell for 27 years, any of us can do it for a few weeks in the relative comfort of our own homes! Seven days ago I was at one of the world's best altitude high performance centers, helping elite swimmers prepare for the Tokyo 2020 Olympic Games in the best possible training conditions, with unlimited access to magnificent training facilities, and surrounded by beautiful mountains and ski runs. For the past week those swimmers, like me, have been stuck at home, unable to go out, and nowhere near a decent size pool to continue their Olympic preparations, said Iñigo Mujika, Ph.D, Associate Professor University of the Basque Country; Sports Science Coordinator Royal Spanish Swimming Federation, during an interview with The Upside.
—- Reduced training and/or cross-training programs can help athletes retain training adaptations for a very long time:
"We are all aware that this unfortunate situation that is affecting elite and recreational athletes worldwide is far from ideal, especially because we don't really know how long it could last. However, it should be no excuse to give up Olympic dreams and more modest performance goals. Yes, sport science research has clearly shown that even a short-term (e.g. 2-4 weeks) discontinuation of a systematic program of physical conditioning can result in a partial or complete loss of training-induced anatomical, physiological and performance adaptations. That's the bad news: if we stop training, we are going to detrain, and fairly quickly too! The good news is that reduced training and/or cross-training programs can help athletes retain training adaptations for a very long time. So look at the bright side and keep training at home, use those stationary bikes, turbo trainers, treadmills, rowing ergometers, dumbbells, elastic bands, suspension trainers, swiss balls, bosus, medicine balls, etc. Don't have any training material? Be creative: Nelson Mandela did not have any either! Stay home, stay safe and help flattening the curve!", concluded Iñigo Mujika, Ph.D.
Focus on circuit training, gamification, group challenges between players via group chats to help keep players motivated during training at home (Maxime Coulerot, Former Head Sports Performance & esport at PSG and AS Monaco (Ligue 1 pro & academy)):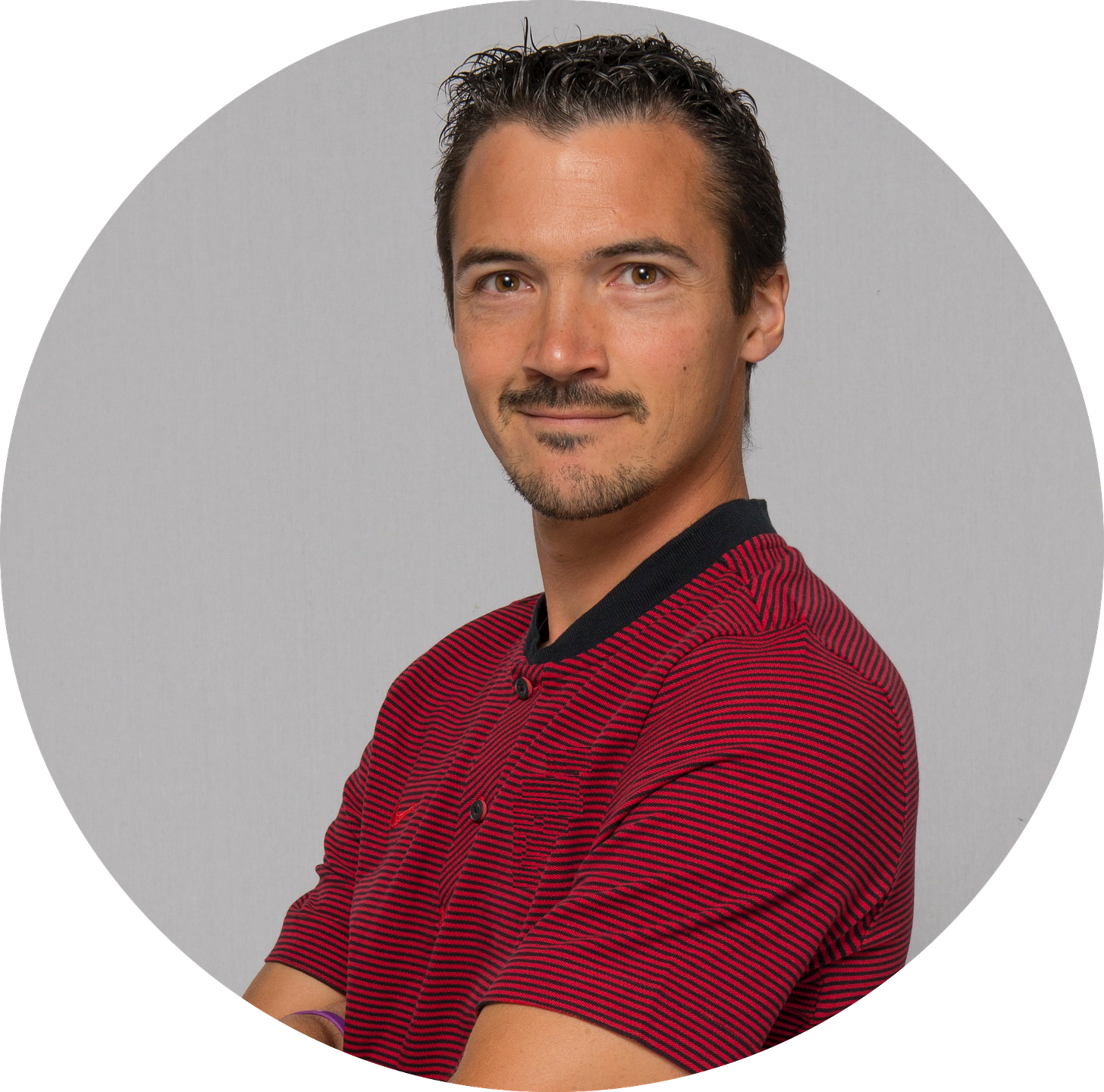 "When the federations or leagues relaunch the calendars of the various sports, the clubs or individual sportsmen will have no other choice than to be present. Consequently, coaches must at all costs maintain contact with their athletes.

The creation of programs depends on the sensitivity of everything to everyone. However, it will certainly be necessary to sit on certain personal and scientific convictions during this period. The reason is simple: "necessity rules", in other words "we do as we can". For high-level athletes who are lucky enough to have equipment available, the creation of classic sessions or workshops of the "circuit training" type is easier. Why do a "circuit training"? Quite simply because the variation of the exercises limits the boredom as well as the associated problems (cf. above). Circuit training is a form of gamification of efforts. Gamification thus makes it possible to obtain commitment from athletes who will be more assiduous. In this logic of gamification, it is important to set end of cycle / weekend goals. Top-level athletes are conditioned by this weekend performance standard. If they cannot create their own vision of why they do things, then they must be helped. A collective challenge, duels between partners via modern means of communication (such as Skype, FaceTime, WhatsApp, Teams, etc.) will help them keep the motivation of training at home.

In order not to feel alone, it is important to create discussion groups, via applications or social networks (WhatsApp, Instagram, Telegram, Teams, Facebook, Strava, etc.). The animation of these discussion channels is also important: setting appointments, the times of the sessions, the animation of certain exercises, for example by turning upstream the tutorials explaining the exercises, in which the key points will be explained. the right position during stretching,… The purpose of all these measures having various objectives. Even if it is essentially a question of maintaining the physical qualities specific to each sport, another element is important: limiting the isolation that each person may feel over the course of the days and the need for psychological escape. Top athletes are "beasts" of social interaction and this drop in interaction is very mentally trying. Going from a day where you meet 40 to 100 people to just your family unit is very violent if it was not prepared beforehand. If certain studies including E. Grebot & S. Berjot in 2016 have shown that being unemployed has the same impact as post-traumatic stress syndromes, we must prepare athletes as well as citizens to live a collective test almost alone and we will also have to prepare to "fix" tomorrow. Anyway, the things that will be applied during this health crisis will certainly be saved to change our practices of tomorrow", said Maxime Coulerot, former head of performance for PSG and AS Monaco (Ligue 1), during an interview with The Upside.
Focus on body composition, readjust players' diet with new load of exercises during the COVID crisis (Manoel Coutinho, Sports Science Manager for Botafogo FR, a leading Brazilian soccer team):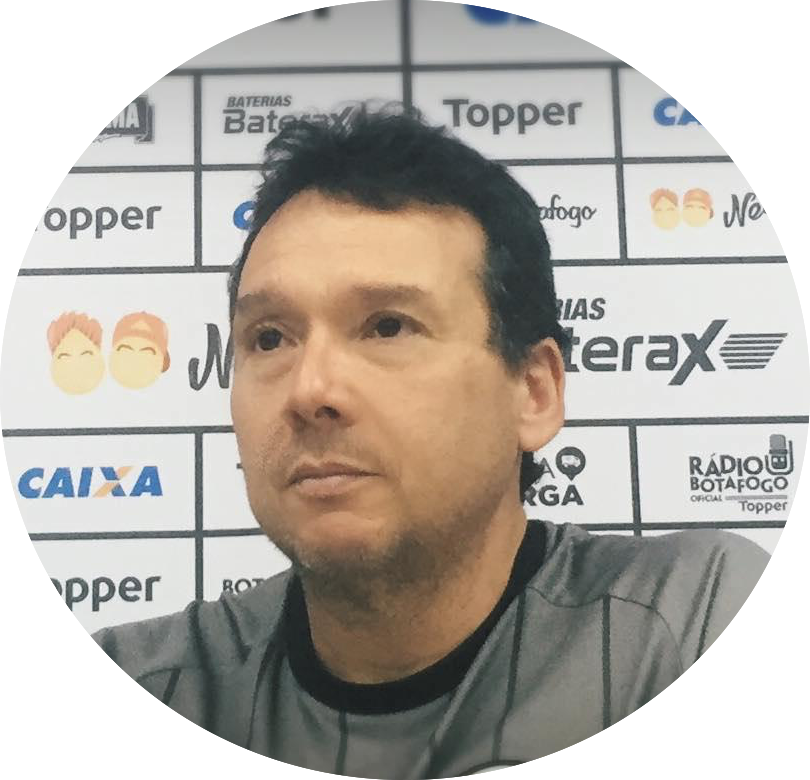 "Although we are experiencing an unprecedented situation in the history of elite sport, this moment in time presents very little similarities with a typical offseason experience by sports teams, when activities in clubs are suspended during that time period. Based on this situation, the first priority to take care of athletes' health should be to focus on their body composition, readjust their diet with a new load of exercises that will be performed in this period. This regiment will be essential to mitigate the effects of physical activity restrictions during this time period. It is important that the athlete schedule workouts that create stimuli for the main physical exercises, such as endurance, strength, agility, coordination and flexibility. 

The minimum maintenance of these training sessions will be fundamental for a better preadaptation when the training sessions get back to normal and consequently reduce injury risk", said Manoel Coutinho, Sports Science Manager for Botafogo FR a leading Brazilian soccer team, and former Fitness Assessment Member for 1990 FIFA World Cup at the C.B.F. (Brazilian Football Federation) during an interview with The Upside.
Try to preserve physical conditioning and maintain lean body mass while in quarantine (Manoel Coutinho (Botafogo FR) and Leticia Azen, sports nutritionist, PhD, owner at Nutrição Esportiva):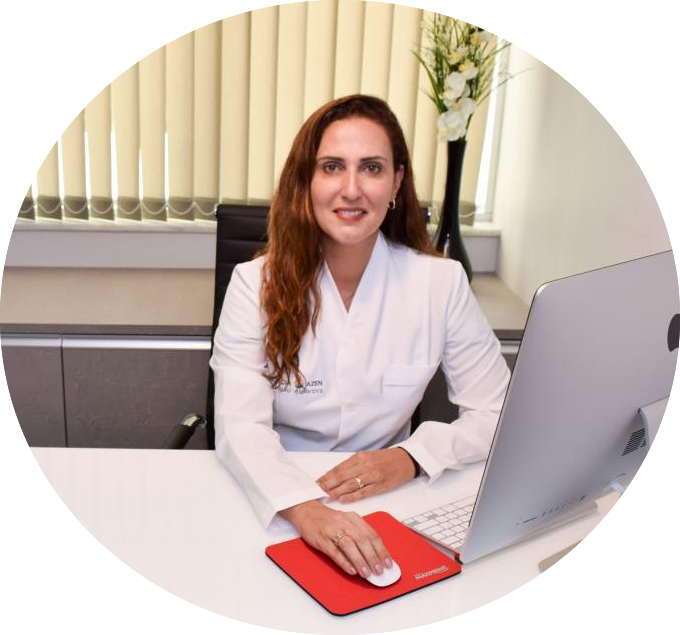 "1 - Always hydrate yourself. The amount of liquids depends on how much we sweat, that is, the losses, so when it becomes difficult to measure, always pay attention to the color of your urine. It should always be almost transparent. The best drink is always water, but all the liquid consumed will also contribute.  

2 - Avoid prolonged fasting and restrictive diets. To avoid increasing body fat too much it will be necessary to adopt a more "low carb" dietary pattern. However, as quantifying carbohydrates can be difficult, reduce the amounts of food you regularly consume and opt for whole, fruit and vegetable versions.

3 - Listen to the "signs" of your body and eat only when you are hungry. In general, when we reduce the volume and intensity of training, we start to feel less hungry. It is as if the body knows that we need less energy (..) Do not forget that your energy expenditure is now reduced, but, on the other hand, to avoid loss of muscle mass, try to eat about 4 meals daily, noting if there are sources of protein in all of them.  

4 - Use supplementation only if you need to supplement what the food is not able to supply. It is not a priority.

5 - What to consume to strengthen immunity? Don't believe in miracle potions! Your immunity is a reflection of what you have done over time. No food / nutrient alone guarantees "immune boosting", and it is necessary to sustain a healthy, varied and colorful diet, rich in vegetables, fruits and adequate in proteins", said Manoel Coutinho (Botafogo FR) and Leticia Azen, sports nutritionist, PhD, owner at Nutrição Esportiva, and former researcher at the Brazilian Army Physical Training Research Institute (IPCFex), and one of the authors of the book "Sport Nutrition and Supplementation Strategies" (3rd ed., Manole, 2015), during an interview with The Upside.
Work on players' self-regulation of their stress response due to COVID-19 to make them strong mentally: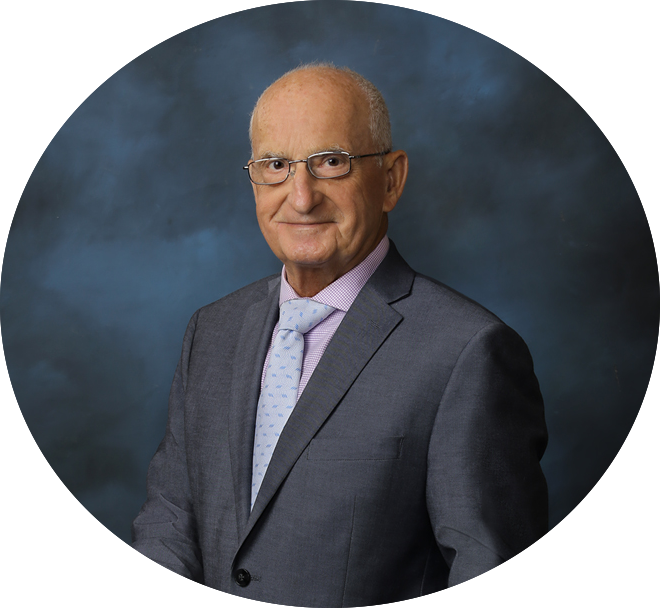 "Because athletes are required to stay prepared while keeping "social distance", they are essentially on their own.  Here are a few tips on what they might do. This is a great time to work on the self-regulation of your stress response, stress that is occurring within your family and teammates because of the virus, but also the stress and anxiety you encounter daily as an athlete.  Perhaps the single best way to measure and train your stress responses is with "heart rate variability" (HRV). HRV trains you to regulate your breathing and respiration rate. A number of companies have tablet/phone apps that can be downloaded and you can start training immediately. Some companies like Elite HRV, and Thought Technology also have an inexpensive small piece of hardware that accompanies the App. 

GameSense sports is a technology company that has developed an app for baseball and softball that measures and teaches pitch recognition using the scientifically validated method of "visual occlusion. It utilizes live video from a large library of pitchers at different levels of ability. Again your phone or tablet is all you need to improve your perceptual/cognitive decision making skills in baseball. Unfortunately the other major professional sports do not have a comparable training system at this time.

In my recent book, "The Playmakers Advantage", I discussed the importance of training decision-making skills in elite performers along with ideas on how this might be done. So reading of books for self-improvement would also be a something athletes, and coaches alike could engage in during these uncertain times", said Leonard Zaichkowsky, PhD, retired Boston University professor, and consultant to professional sports leagues, during an interview with The Upside.
Transform your house into a training facility (Donato Campagnoli, Technical consultant for the Italian tennis Federation (FIT), and CEO & Founder of Mas-Tech):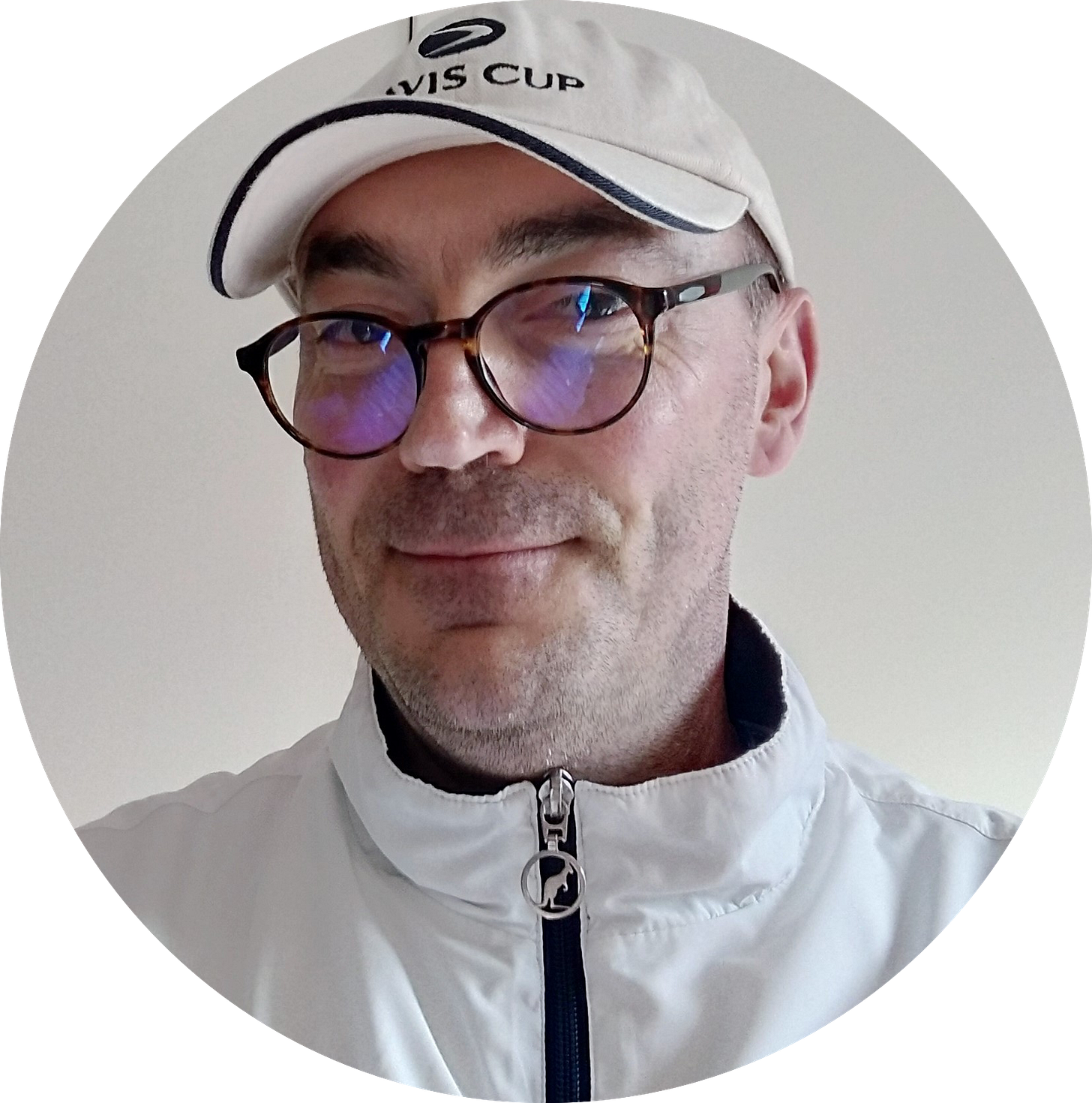 "Can tennis players on lockdown for weeks still get ready and be physically fit for the season to come? Yes, never mind if you don't have a big space, the coach just has to help them "rediscover" the spaces they normally live in. So, I just used a bit of imagination "to transform a home into a country club" for my players. The living room can be the place for players to have an early morning routine (between 5.30 and 6.00 AM) and the place to have the right nutrition and hydration during breakfast, but also the place to enjoy their rollers for muscle relaxation and for muscular stretching at the end of the day. Players should also have a stationary bike and follow elastic bents routines: with a decent internet connection they can have 30'/40 minutes of pure fun in their living room. The bedroom is also the perfect place to practice tennis techniques: there is nothing better than seeing yourself simulating tennis gestures and reproducing tactical situations in front of a mirror. My players play all their shots at very low pace 3 times a week for 45' each session: focus on footwork, feelings and mental toughness.  Players should also use their courtyard as an "outdoor gym", which is the ideal place for footwork tennis-like intensity circuit-trainings, jumping rope and playing tennis against the wall.

If players have a big garden and and a big house, they should also focus on laps of 250/300 meters long with regular change of running direction which is basically the cardio vascular training they would need. The best set-up ever for a warehouse is to have a basketball or a tennis table court inside for  one vs one "street-ball" matches or best-of-five ties up to 21 points. Last but not least, the players that I coach watch tons of tennis on TV! In Italy, in fact we do have "Super Tennis" (24/7 only Tennis matches and tennis entertainment). TV sport programs are perfect for athletes to improve problem-solving and decision-making skills on tactics and strategy thanks to active questioning. There are of course many other ways to keep everybody active and moving during the Coronavirus time: I like the idea that these days can be very productive and  that sportsmen can show their commitment and their passion.", said Donato Campagnoli, a Technical consultant for Italian tennis Federation (FIT), during an interview with The Upside.
Stay healthy and optimize your immune system (Erik Peper, Ph.D):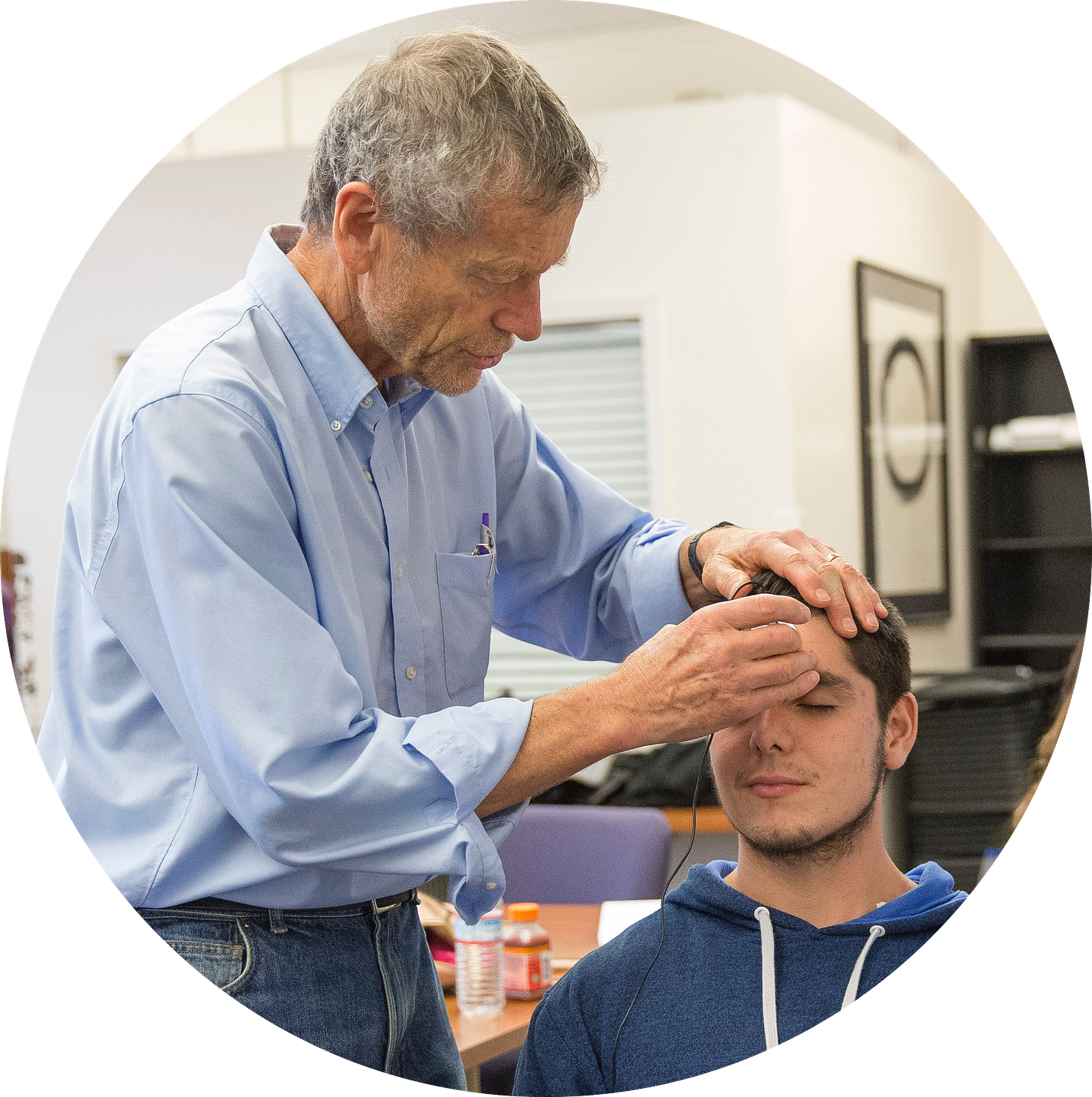 "The first step is to stay healthy and optimize your immune system:
Implement social distancing which means physical distancing and increasing social connectiveness.

Allow enough rest and recovery after exercise since excessive training and workouts suppress the immune system

Get enough sleep to restore the body

Eat healthy foods (vegetables and fruits) and eliminate sugars and simple carbohydrates. See the article here.

Identify stressors and implement strategies to resolve them.
The second step is how to maintain and increase performance: Use mental rehearsal/visualization to practice your skill.  When practicing the mental rehearsal sense the dynamic movement in your body.  It should take just as long as the actual performance. When mentally rehearsing and you do not sense that you are performing the movement but it is more an outside view, then wear the clothing you use for your performance and role play in actual movement the performance.  For detailed example see here", said Erik Peper, Ph.D, from the Institute for Holistic Health Studies/Department of Recreation, Parks, Tourism and Holistic Health, at the San Francisco State University, during an interview with The Upside.
Practice visualizations, and slow breathing (Vietta Sue Wilson, PhD, BCB, BCN, retired professor, from York University):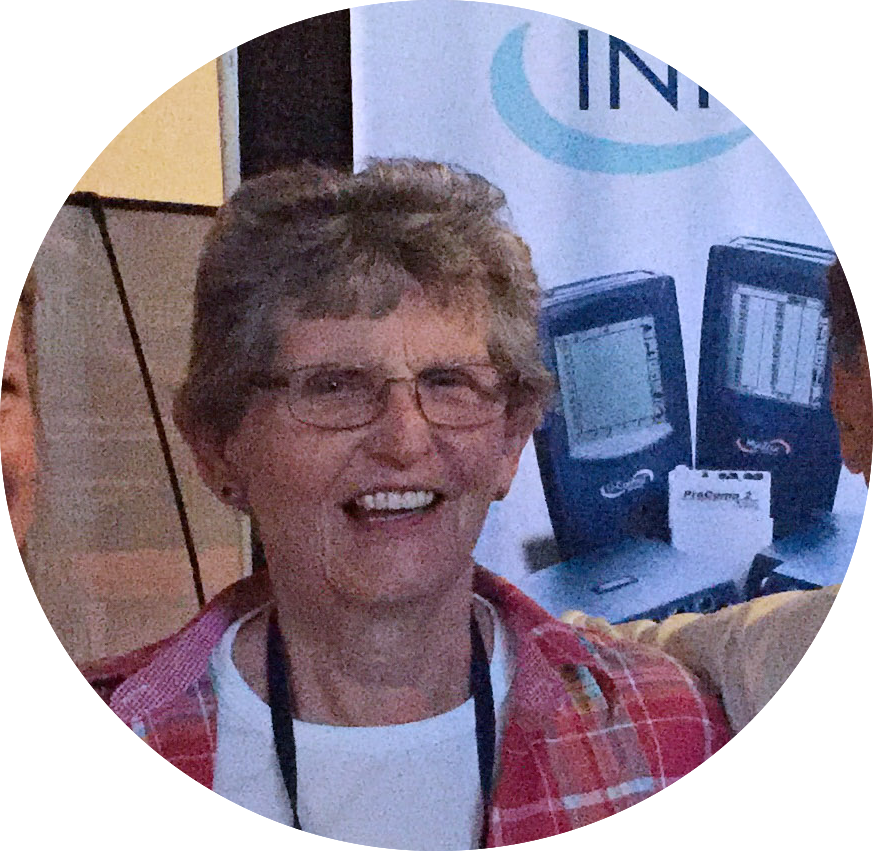 "Here is how to help athletes practice for success:
Nothing works unless practiced, and quality comes with intention before you practice.

It takes approximately 66 days to get a skill into some form of a habit.

Recommended time for practice is approximately 90 minutes a week. Create a daily routine.

Choose the skill you least skilled in. Athletes tend to practice what they are good at.

Practice in an environment that is relevant to your training.  For example, some athletes are highly focused during competition but less so during practice sessions:  so practice paying attention in situations that are more similar to practice, eg, more boring, not stimulating, circumstances. For those who have more trouble focusing on the task during competition (distraction, anxiety), it may be more beneficial to focus on the skill in an environment with lots of distractions that require you to focus on what you should be doing at that moment.

Initially, it is helpful to be aware of your physical and mental state. Awareness is critical to being able to adapt to circumstances.  For example, when you are practicing a mental skill, what is your body doing (is there tension in the shoulders? Are you holding your breath?   If you are practicing your breathing, did you set an intention before beginning? Is your mind staying on the body motion, or counting? You can learn to quickly scan your mind/body and thus choose how you want to change or be.
Some of the most impactful exercises are simple, those include:
1.    Do visualizations of your myriad of sport skills: Do a mimic if you can't actually practice the skill.  Repeat the visualization.

2.    Slow breathing—let exhalation be slower than inhalation.  Release facial and shoulder tension as they exhale! As you exhale feel the shoulder and arms relaxing and then relax even more.

3.    Watch videos of yourself:  only watch once if it is poorly done, watch multiple time if performed well. If you have no films of yourself, watch experts from internet whose style matches yours.  Watch once and then role model how they are doing it", said Vietta Sue Wilson, PhD, BCB, BCN, retired professor, from York University (Toronto), during an interview with The Upside. Check out her website here.
B. Testimonials from tech startups for head of digitals, director of technologies of pro teams and leagues:
Stay connected with your fans via "live virtual studios" and bring advertisers on board in this difficult time (Marc Rowley CEO of Live CGI):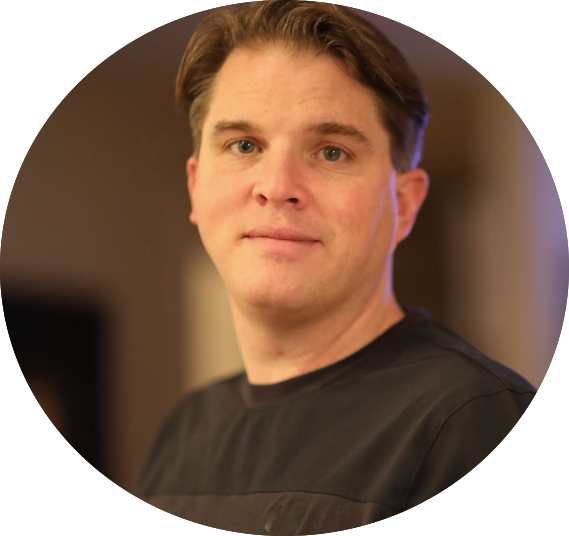 "We are Live CGI, we are a virtual studio built to have people work remotely to create branded content.  We built a product to help people create branded content for this changing time.  We have a virtual studio product that is super easy to use and works with all streaming services and video conference solutions.  Works for schools, bloggers, tv shows, just about anything you want.  We just signed our first partner today, SugarGamers.  We have more coming in", said Marc Rowley CEO of Live CGI, during an interview with The Upside.
"This is a product to help solve an issue teams are dealing with.  The loss of the connection between their players, fans, and their advertising partners during this time of uncertainty.  All teams have sold in-stadium advertising, yet with the games being canceled that connection is not present.  With our solution, you can have people streaming independently or recording videos and they will all be in your studio with your advertisers,

Since many of the players are already streaming on Twitch and other programs this would help you strengthen the message and keep informing fans of the status updates without having to go to a physical studio.  Right now teams are missing out on connections when the players just open a camera and stream, branding is key to keeping the continuity for the fans.  It is just software and we can help people set it up remotely.  No need to leave the house.  It is as easy as a screen share for folks on Zoom, Twitch, Google Classroom + Hangouts, OBS or anything else", concluded Mr Rowley.
Here is a video that shows what the virtual studio experience looks like:
Video: Live CGI, virtual studio for teams and players

Take advantage of social media to stay connected to your fans (CJ Davis, Creative Director at Quince Imaging a leading projection mapping company):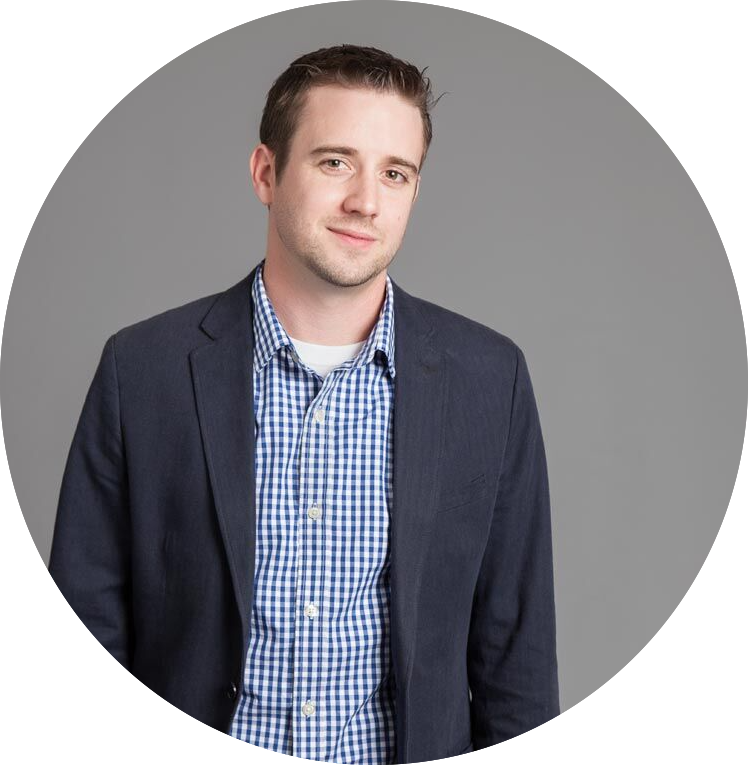 "It is absolutely critical that players and teams take advantage of social media and share quick bites out to their fans. Even if it not relevant to the sport alone, people are looking for ways to relate. Sharing stories of "doing my part" will continue to inspire hope and encourage others to take the actions necessary for us all to get though this as fast as possible.

Traditional sports players and coaches could begin to engage more actively via their video game counterpart. Players should host video game play with fans recreationally or even in semi competitive formats. This will help keep people engaged while also growing competitive esports", said CJ Davis during an interview with The Upside.
Video: Quince Imaging, Home Run Derby 2018 Field Projection
Increase communications and ways of bringing new and amazing experiences to your fans. Let's go virtual! (Albert Palay, CEO of The Dream VR):
"Difficult times are what tend to brings us together not being afraid about the future. Although we have to take hard measures at the moment, we are lucky to be able to keep working remotely while we wait for this ordeal to end. We must carry on and hold it together! Now more than ever it's time to stand together, raise our voices to speak louder and embrace each other no matter where they are or who they are. Technology makes it ever more possible to stay connected and share our warmth and support for each other.

We have to increase our communications and ways of bringing new and amazing experiences to the consumers. To the teams and brands! The world is going to change and there is going to be a new way to live, to communicate, to consume content and to shop! A new whole world of opportunities is before us!! let's give to our people the best we have! Let's make it happen! ! Let's go virtual!", said Albert Palay CEO of The Dream VR, during an interview with The Upside.