Discover more from The Upside Newsletter
Data, insights, and stories from the world of sports, business, and technology.
Over 6,000 subscribers
🧠Brain controlled AR/VR glasses set to become the norm?
Dear Friends and Members,
Last Friday, we published our analysis on the recent Peloton IPO, and the potential outcomes for Peloton in the future. To access this analysis be sure to sign up for our premium subscription by clicking the "subscribe now" button below.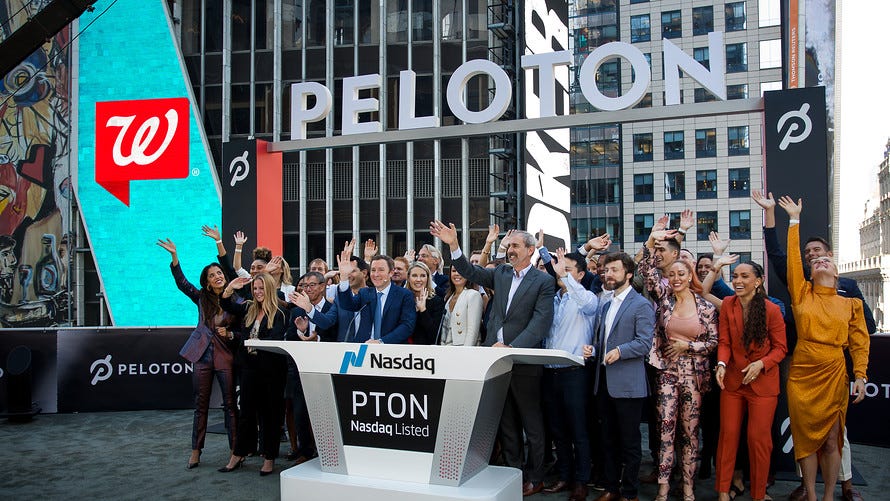 Looking for access all of our previously published analysis, insights, data, podcast interviews, and more? Subscribe now to unlock access!
On Friday we plan to publish our next weekly sports and tech analysis. 
📰 Top Stories We're Reading This Week 
👓 Amazon Echo Frames are smartglasses that bring Alexa to your face
🧠Facebook acquires neural monitoring startup CTRL-labs
🔊  Amazon Echo Buds are coming to take on Apple's AirPods
⌚Amazon announces Echo Loop smart ring, bringing Alexa to your finger
🎮 NBA 2K League Heads Overseas
💸 Latest Investment Trends
📊 Tech Stats of the Week
📸 Snapshots of the Week
Let's jump right into the insights and upside for all of these top stories
---
🎮 AR/VR/Video Sports News
👓 Amazon Echo Frames are smartglasses that bring Alexa to your face | Via: Wearable
In its quest to put Alexa into seemingly every smart device under the sun, Amazon has announced a pair of smartglasses with the voice assistant living inside.
The Echo Frames work through four directional speakers built into each temple of the normal-looking glasses, letting you talk to Alexa without the people around you hearing the responses.
When paired with an Android smartphone (there's no iOS support at launch), the speakers and mics combo built into the Frames will be able to perform functions like reading out notifications, playing music, making phone calls and turning smart lights on and off.
Amazon is also including what it calls a "VIP Filter", which lets you customize the notifications from the contacts and the apps you care about most.
The Frames will also offer support for Google Assistant letting you double up on smart assistants to expands its uses letting you get directions and even schedule appointments.
Unlike Snap's Spectacles, there's no built-in cameras here, or a display fashioned into the lenses like the North Focal. It's clearly all about the audio and keeping your interactions with Amazon's assistant relatively discreet.
Amazon says you can visit most eyewear professionals to get a set of prescription lenses so the Frames can replace your existing pair of specs.
The glasses themselves are made from carbon fibre and titanium, which should make them a lightweight pair of glasses to wear. They're also rated IPX4 for fending off sweat and water and splash-resistant.
However, if you don't mind drawing a bit more attention to yourself, Amazon also indicates that the Frames will be able to handle gesture controls from the touchpad, for responding to messages and other notifications.
There's also a physical volume and action button and an LED status button that can indicate when the microphones are turned on. Yes, you can choose to turn those mics off when you don't want them listening into your conversations.
When it comes to battery life, Amazon has a very interesting way of explaining how long you'll be able to use these off a single charge. It says you can get a day of intermittent use with volume at 60%. That intermittent use includes 40 Alexa interactions, 45 minutes of music, 20 minutes of phone calls and 90 incoming notifications over a 14 hour period.
It adds that a full charge will last up to 3 hours of continuous audio playback at 60% volume and that they'll take 75 minutes to fully charge. Powering up is done via a proprietary cable, so there's no fancy charging case here.
The Frames will be priced at $179.99, however, so they don't come cheap. But this is also an introductory price. After which they'll retail for $249.99.
⬆️ The Upside:  We think this is an interesting move by Amazon. The design of the Frame looks appealing. However we believe that its functionalities are still fairly limited and it has a poor battery life. Bose built a similar concept around AR audio but like with the Amazon Frames, it had limited functionalities. The key for Amazon there will be to keep adding value and functionalities to the Frame over time to help drive its future adoption.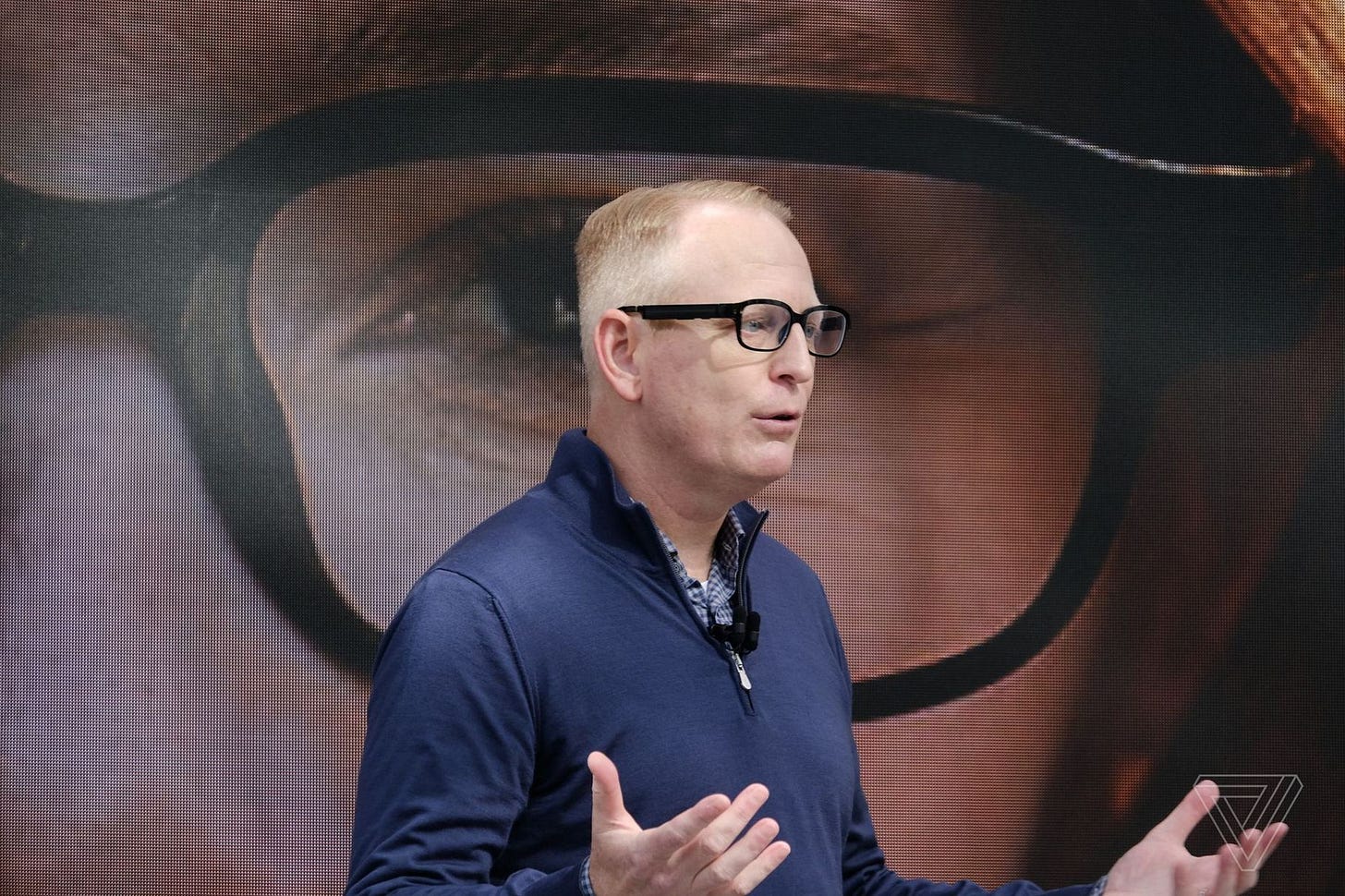 🧠Facebook acquires neural monitoring startup CTRL-labs | Via: Engadget
A neural interface startup that's hard at work on a bracelet you can use to control computers with your thoughts is the latest Facebook acquisition. Bloombergreported today that Facebook acquired four-year old CTRL-labs for somewhere between $500 million and $1 billion. The social media giant may decide to pair the technology with VR or AR glasses.
Facebook's Andrew Bosworth, who serves as vice-president of the company's augmented reality and virtual reality divisions, announced the acquisition in a post on the social network. The New York-based startup will become a part of Facebook Reality Labs, the social media company's AR and VR division that was formerly known as Oculus Research. Bosworth said the goal was to "build this kind of technology at scale" and "get it into consumer products faster."
CTRL-lab's flagship product is a wrist-worn device that measures neuron activity in a subject and then imitates the same motion on a computer screen. The device made by CTRL-labs doesn't read minds or detect neural impulses. Instead, it picks up on electrical impulses that come from muscle fibers as they move with an EMG wristband. The computer then imitates the movement on the screen. The company claims it has advanced this capability to individual muscle cells. In other words, you won't have to physically move your arm to move the arm on the screen. You'll only have to think about physically moving your arm.
Bosworth wrote that the vision for the project was a wristband that let people control their devices as a natural extension of movement: "You have neurons in your spinal cord that send electrical signals to your hand muscles telling them to move in specific ways such as to click a mouse or press a button. The wristband will decode those signals and translate them into a digital signal your device can understand, empowering you with control over your digital life. It captures your intention so you can share a photo with a friend using an imperceptible movement or just by, well, intending to."
Facebook has been working on brain computing projects for a while now. Back in 2017, it announced it was developing brain computer interfaces that will allow users to type using just their minds. While it may sound like another example of real life imitating events from Black Mirror, the technology is still very much in its early stages. The company itself admitted this summer at F8 that the technology was "bulky, slow and unreliable" and doesn't expect it to be ready for consumers for several years.
⬆️ The Upside:  We believe that this is a good move by Facebook as it will help Facebook accelerate its efforts around building brain computer interfaces. Facebook is well positioned to bring brain controlled AR/VR glasses to the masses. It is also worth pointing out at CTRL Labs also acquired patents associated with Myo, a similar wearable created by North (formerly Thalmic Labs) that enables control of robotics and PCs via gestures and motion. We expect other AR/VR vendors (e.g. Samsung, Sony, Google, etc.) to follow suit and develop brain controlled AR/VR glasses in the near future as well as it becomes the norm in the industry.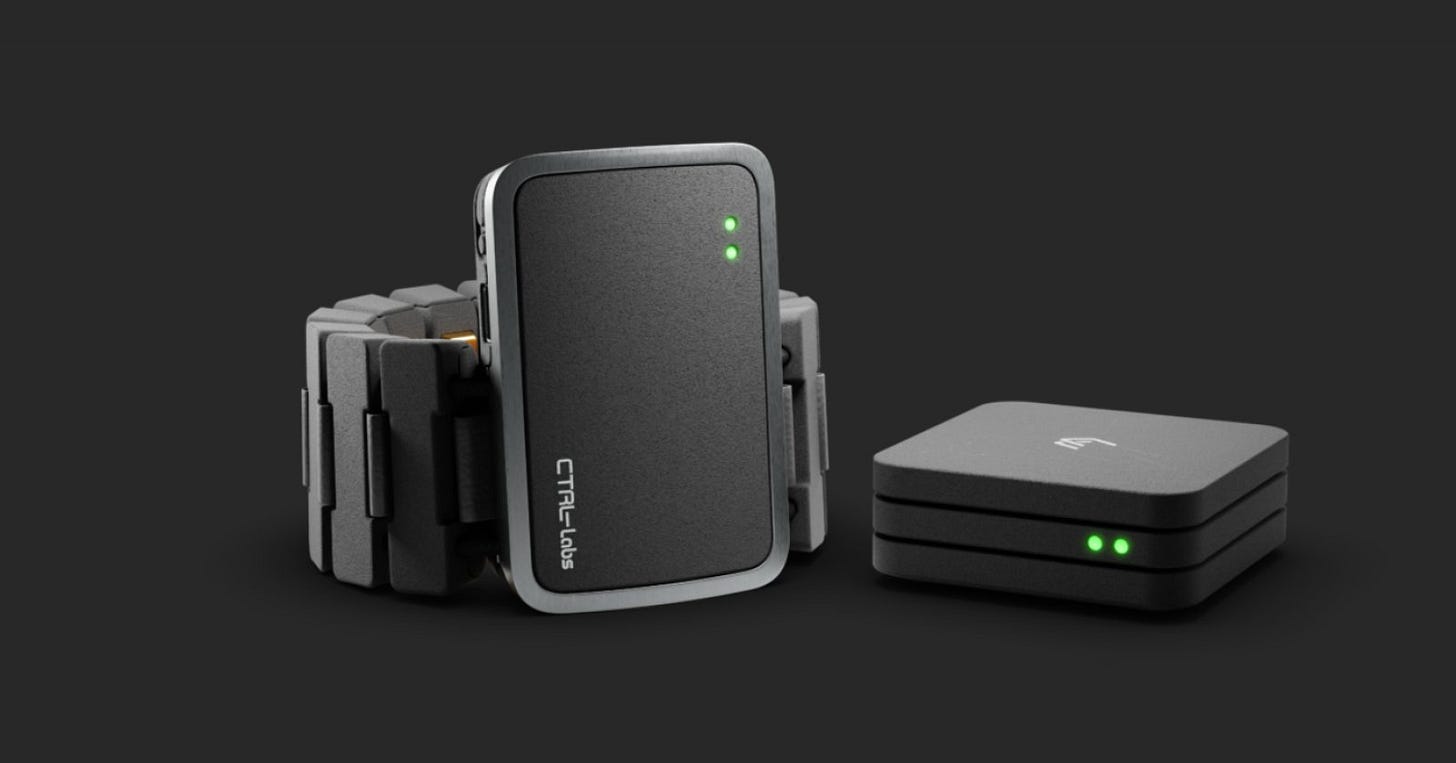 Picture: CTRL-Labs
---
🚑 Wearables, Health, Nutrition News
🔊  Amazon Echo Buds are coming to take on Apple's AirPods | Via: Wearable
Amazon has officially unveiled its first truly wireless earbuds and they're called (surprise surprise) Echo Buds. The Buds were announced at the company's big hardware event in Seattle alongside a host of new Echo devices, which included more wearables in the shape of a smart ring, called the Echo Loop, and Echo Frames smartglasses. It marks the company's first move into the hearable space.
Like its fellow Echo counterparts, Amazon's Alexa smart assistant is at the heart with each earbud featuring two outer microphones and one inner microphone to ensure you can hear Alexa without getting drowned out by ambient noise.
Amazon says you can also mute those mics, if you're worried about them picking up conversation's you don't want to share. It will also let you delete voice recordings at any time in another measure to ensure the Buds protect your privacy.
Connecting to Alexa is done through the smartphone app and will utilize your phone's existing data plan to access features like music, navigation via Google Maps and making calls. Alexa will be able to perform functions like play your favorite playlist, check your calendar or order an Uber when beckoned by your voice.
It will also support Amazon skills to add extra functionality like requesting an Uber or launching guided workouts without having to reach for your phone.
If Alexa is not your bag, you can still access Siri through your iPhone or Google Assistant on your Android phone, which is done by pressing and holding one of the earbuds.
On the sound front, Amazon is using two premium, balanced armature drivers in each bud that Amazon says is inspired by the kind of in-ear monitors that professional musicians use. It says those drivers should help deliver crisp, clear vocals and dynamic bass.
Amazon is also packing in Active Noise Reduction Technology from Bose that seeks to minimise the sound around you letting you double tap on either bud to turn Active Noise Reduction on. So, essentially, it's a Pass-through mode that we've already seen on other truly wireless earbuds.
Amazon is bundling in three different sized ear tips and wing tips with the Echo Buds and says each earbud is sweat resistant and IPX4 certified to withstand splashes or light rain. They should be good for a run in the rain, but not ones to go swimming with.
In terms of battery life, the Echo Buds will apparently give you up to five hours of music playback or four hours of call time of a full charge. That's the same battery life you can get from fully charged Apple AirPods and Samsung's Galaxy Buds
It's no surprise to hear they'll come with a charging case that can hold up three additional charges, which equates to 15 additional hours of music playback or 12 hours of call time. A quick 15 minute charge will also get you 2 hours of play time if you're in a rush and forgotten to charge them up.
The Amazon Echo Buds will be priced at $129 and are available to preorder now. The Echo Buds will be released on 30 October.
⬆️ The Upside: We expect the Amazon Echo buds to do well and disrupt the earbuds market. The Echo Buds ($129) are cheaper than the Apple AirPods ($199). Over time we expect Amazon to add biosensing capabilities (e.g. HR measurement) to the Echo buds which will appeal to fitness lovers in particular.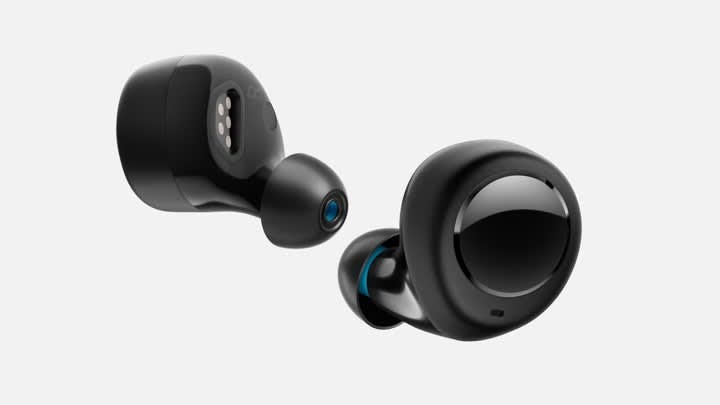 Picture: Amazon Echo Buds
⌚Amazon announces Echo Loop smart ring, bringing Alexa to your finger | Via: Wearable
In what quickly became a tsunami of hardware announcements at its 25 September event, Amazon has surprised everyone with the Echo Loop - an Alexa-powered smart ring wearable.
The 2.5mm thick piece of smart jewelry is made from titanium and stainless steel and much like the Motiv and Oura requires a fit kit to ensure your ring is the right size.
Packed inside of that ring is an ARM processor, 4GB of Flash memory, a haptic sensor with two microphones and a speaker to bring Alexa to your finger.
Using the internet connection or Wi-Fi from your compatible Android phone or iPhone, you can press the solitary physical action button to activate the speaker and mics. Then you can raise the ring towards your mouth to quiz Alexa about things like your calendar appointments or items that are on your shopping list. You can listen in on the response through the onboard speaker.
That physical action button can also be double clicked to speed dial your favorite contacts, though it's not clear if you can take calls from the ring as well.
Battery life for the Loop is a day based on intermittent use according to Amazon. That means using a mix of Alexa interactions, quick phone calls, and the haptic vibrations that let you know Alexa is listening. When your ring is flat, it'll take 90 minutes to get back up to a full charge.
The big catch is that the Echo Loop will only be available by special invitation as, by the sounds of things, quantities will be limited. The Echo Loop will cost $129.99 as part of an introductory price. It will usually retail for $179.99.
The Loop also joins the Echo Frame in forming Amazon's Day1 Edition products. Like the Loop, the Frame smart glasses will only be available by invitation.
Amazon says the Day1 Edition range will put products that aren't quite ready for wider consumption into the hands of early testers, which sounds to us a bit like beta testing. We won't know for sure until we have both in our hands.
The Echo Frame smartglasses and Loop smart ring were also joined by Echo Buds, Amazon's first hearable that brings Alexa to the ears. Clearly Amazon is ready to go all in on wearables.
⬆️ The Upside: This move by Amazon makes sense. This is part of Amazon's big plan to build a coherent and sticky hardware ecosystem leveraging Alexa. That being said, It remains to be seen how much traction the loop smart ring will get. Should Amazon decides to add biosensing to its smart ring, this could become a key capability that will help drive the adoption of such product in the future.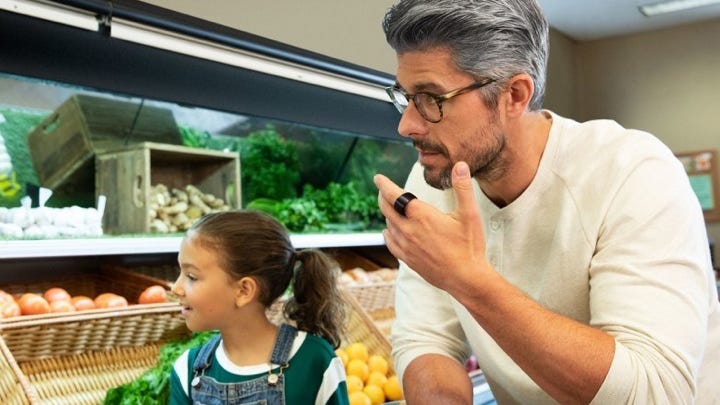 ---
🎮 eSports & Crypto-Currency News
🎮 NBA 2K League Heads Overseas| Via: Front Office Sports
The NBA 2K League announced last Thursday night Gen.G will launch a team from Shanghai for the 2020 season. The league's 23rd team will be the first from outside North America. 

The team will train at Gen.G's Los Angeles studio during the season and act as the centerpiece to a long-term partnership between Gen.G and 2K League to expand the league's global footprint. The partnership is also expected to grow the game's international player pool and development.

"Gen.G is the ideal organization to launch our first team from outside North America, and we look forward to working with Gen.G to reach new fans in Shanghai and identify elite talent across Asia," said NBA 2K League Managing Director Brendan Donohue. 

The Shanghai team will be the first 2K League team without an NBA affiliation, however, an investor in Gen.G is Los Angeles Clippers alternate governor Dennis Wong.

In February, the NBA 2K League held the APAC Invitational in Hong Kong, the first international qualifying event, featuring 20 players from Australia, China, New Zealand and the Philippines. 

This summer, the league partnered with China's leading Internet service provider, Tencent, to stream condensed NBA 2K League playoff and finals games across Tencent channels.
⬆️ The Upside: We think this move by the NBA makes a lot of sense and is not surprising. Basketball is popular in China, that should be a well-known fact at this point, but 2K is well-established as well. With more than 40 million registered users, NBA2K is the No. 1 PC sports game in the country.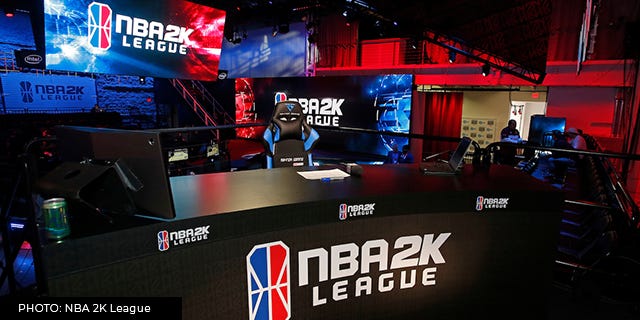 Picture: NBA 2K league
---
💸 Sports Investment Trends — September, 2019
Esports organization Dignitas Secures $30M round of funding. Read on here. 

Logitech Enters into an Agreement to Acquire Streamlabs for $89M. Read on here.
---
📊 Key Tech Sports Stats of The Week
$10.6B: What Nike did in revenue in fiscal Q1 2020, up 7.2% from $9.95B a year ago and topping expectations of $10.44B.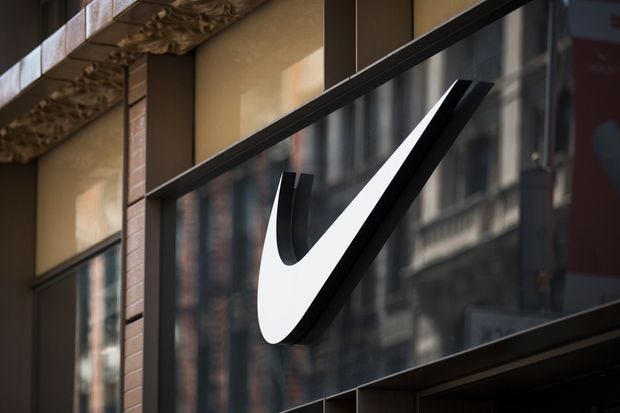 $783M: Manchester United reported that the club had record revenues of £627.1 million, or roughly $783M, in its 2019 fiscal year, up from £589.8m a year earlier. However, amid the club's continued struggles on the pitch, it is forecasting that its revenues will drop next year for the first time in more than a decade.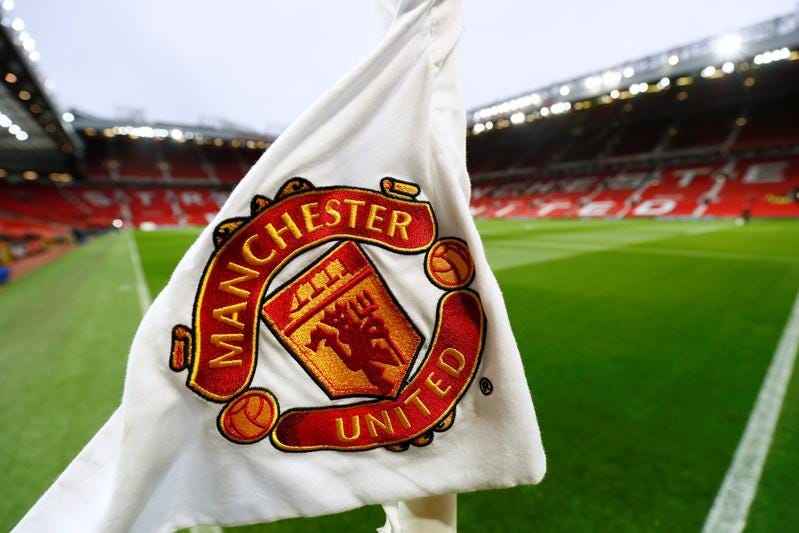 90M: Since Nicholas Horbaczewski created the Drone Racing League in 2015, its races been viewed by more than 90M viewers in more than 90 countries.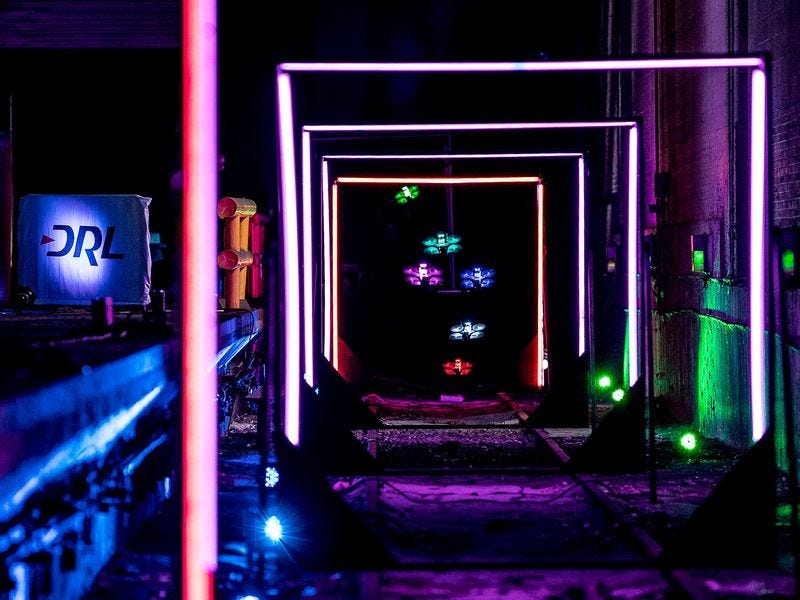 Picture: Drone Racing league
$328: Barcelona only got fined $328 (€300) for tapping up Antoine Griezmann.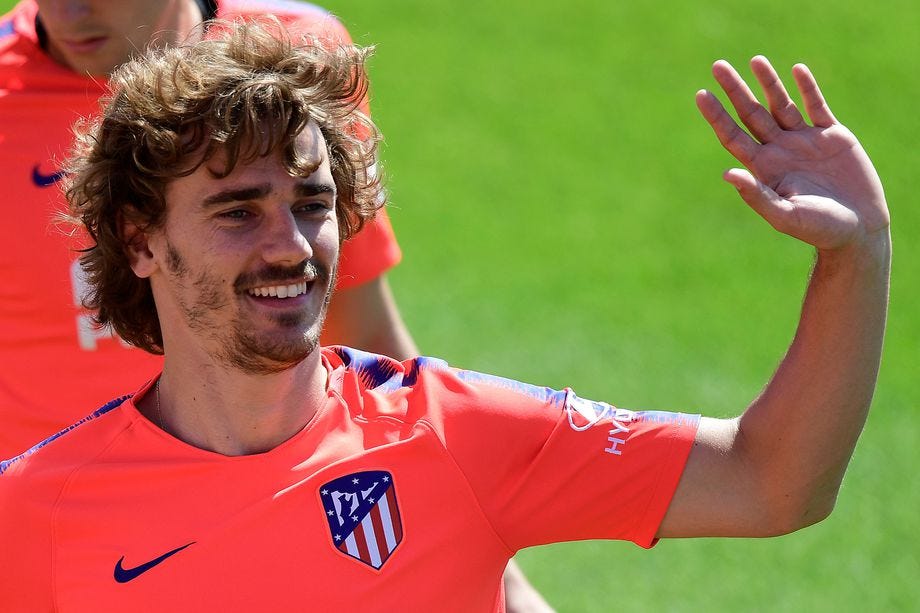 ---
📸 The Upside: Snapshots of The Week
Columbus Crew Plot Plan For New Stadium. The MLS club released new renderings for its downtown stadium project yesterday, as well as details of what fans will experience in 2021 when it is expected to open. Columbus will break ground on the $230M project on October 10.