Discover more from The Upside Newsletter
Data, insights, and stories from the world of sports, business, and technology.
Over 6,000 subscribers
🏀 Kawhi, ManCity Make History
Historic Buzzer-Beater for Raptors, Man City Atop Premier League Again
Dear Friends and Members,
Last week we published our Neurotech sports analysis and provided an overview of the key neurotech sports segments, the key players, and current and future trends.
Looking for access to our analysis, insights, data, podcast interviews, and more? Become a premium member to unlock access now!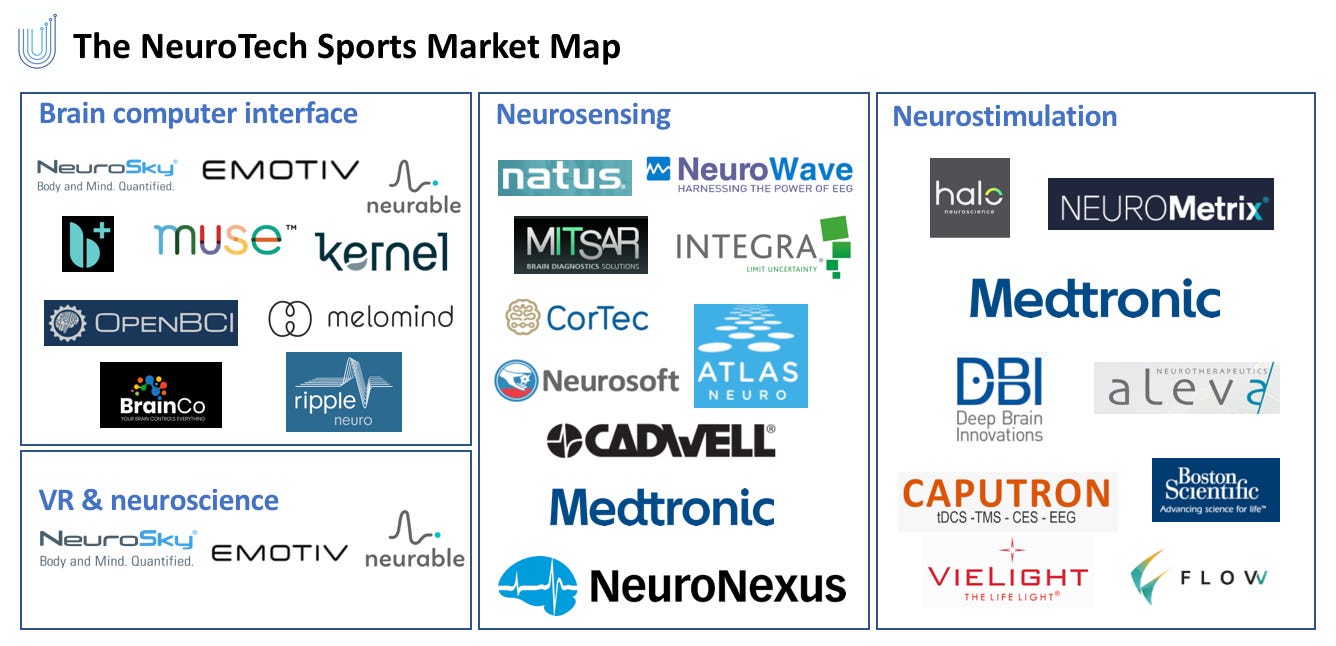 Photo: The Upside, Sports Tech Advisors, 2019.
Coming up this Wednesday, we'll publish our podcast interview with Wayne Kimmel, Managing Partner of SeventySix Capital.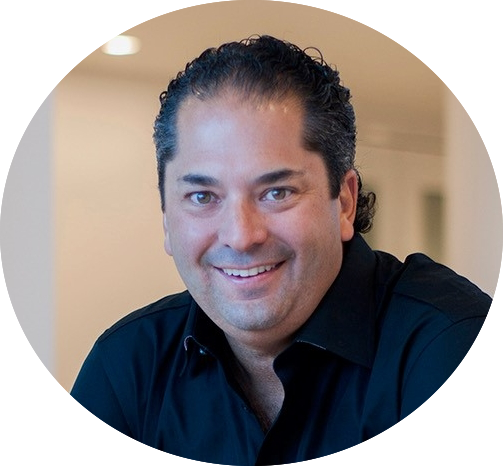 To listen to these full interviews be sure to sign up for our premium subscription by clicking the "subscribe now" button above. This Friday premium members will also be able to get access to our special analysis of the "sports tech" investment trends, top M&As, current and future areas of investments.
📰 Top Stories We're Reading This Week 
🚨 Breaking News: University of Michigan Coach Heads South to (oh no) Ohio
👟 Nike wants your sneakers to fit better using AR
👓 Nike's new Snapchat Lens lets you virtually wear the U.S. women's soccer kit
🍻 Bud Light kicks off live soccer with VR activation
👓 Oculus has sold through its first week of Quest pre-orders
👓 HTC's new Valve Index VR a high quality VR headset, shipping June 28
🔮 Weekly Sports Tech Prediction: eSports in Olympics
📈 Weekly Sports Startup Case Study & ROI: Plantiga
⌚️ Polar launches new smartwatch: Vantage V Titan
⌚️ Michael Kors smartwatches set to get sportier in 2019
✮ Complexity Gaming unveils Dallas Cowboys-inspired rebrand
🎮 Danish government publish eSports strategy, creates panel to encourage industry growth and diversity
🙋🏽 The Grizzlies deliver on diversity
🏀 NBA commissioner wants half of new NBA referees and coaches to be women
💸 Latest Investment Trends
📊 Tech Stats of the Week
📸 Snapshots of the Week
Let's jump right into the insights and upside for all of these top stories
---
🚨 BREAKING NEWS: Michigan Fans Awake to Shocking News
In the past 12 years, nothing has been more a sure thing than the University of Michigan basketball team producing winning, championship-calibre teams.
Today, Big Blue nation woke to the shocking news that their legendary coach, John Beilein was departing. Where he was departing made the news a big hard to swallow.
This morning, NBA scoop-master extraordinaire Adrian Wojnarowski announced the news Monday morning:
To many — nay, all Michigan fans, there's a bit of a lifelong rivalry with the state of Ohio, mainly the rivalry with Ohio State. So when your beloved coach departs the mitten state to work south, it's a bit unnerving.
Beilein's agreement with the Cleveland Cavaliers will be for five years. In the past, he has been courted by a few other NBA teams, including the local Detroit Pistons, but this year, the ability to work with point guard Collin Sexton and the team's relatively higher chance of securing the top-overall draft pick (and likely number one pick Zion Williamson) made the choice a bit easier.
The call within the Cavs front office for Beilein had a lot to do with the team's culture:
The Cavaliers have been using the term "culture driver" internally when discussing the possibility of hiring Beilein, sources said. He's considered one of the elite offensive tacticians and teachers in basketball, a coach who has never been an assistant and climbed almost every level of basketball -- coaching high school, junior college, Division III, II and I. The final step in an odyssey that's brought him an 829-468 college record has been the NBA, and now Beilein makes the leap.
🎮
AR/VR/Video Sports News
👟 Nike wants your sneakers to fit better using AR | Via: Wired
Starting in July, if you walk into any Nike retail store in the U.S., an employee will be able to scan your feet and tell you exactly what size you are, for any shoe Nike makes. If you're at home, you'll be able to do it yourself from within the Nike app, courtesy of your smartphone and the AR capability contained therein.
⬆️ The Upside: We believe this is a great move by Nike for the following reasons:
1) Mobile AR is taking off. It generated $2B in revenue in 2018 and there were a total of 1B mobile AR users in 2018. This number is expected to grow to 2.5B users by 2023, according to BI.
2) This is a very practical AR use case: Nike points to research showing that a staggering three out of five people are wearing the wrong shoe size and also cites the high costs of returning merchandise to retailers.
3) They're leveraging the power of ARkit and Apple's PrimeSense technology along the way.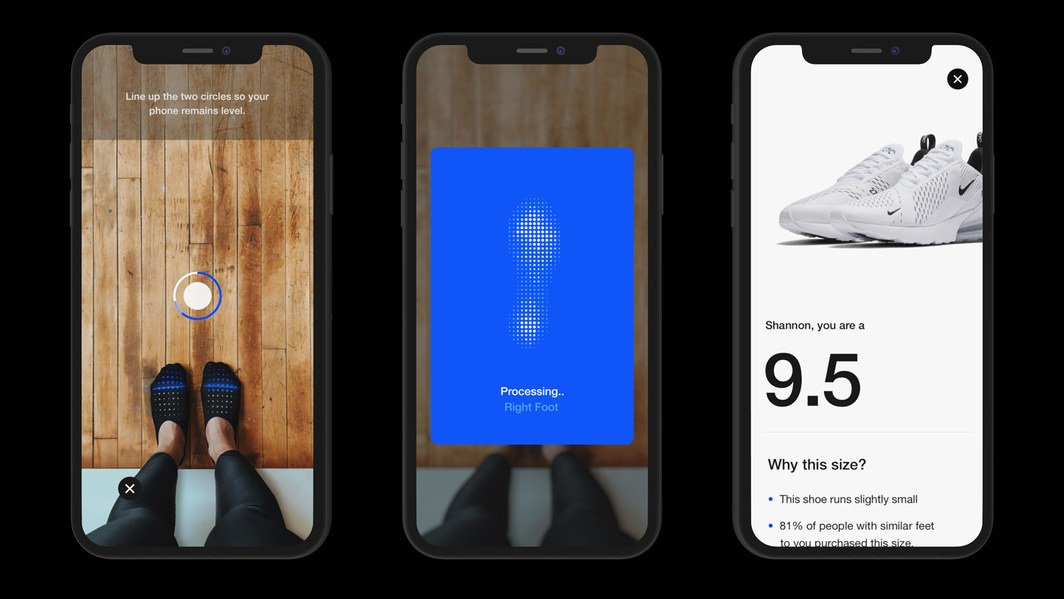 Picture: Nike's AR app
👓 Nike's new Snapchat Lens lets you virtually wear the U.S. women's soccer kit | Via: Fast Company
Nike launched last week a new Snapchat Lens that allowed fans of the U.S. women's national soccer team to try on and buy the squad's new kit before it kicks off the 2019 Women's World Cup in France on June 11. 
How does it work? The lens is shoppable. Once used, a link out/swipe up opportunity to buy the jersey will appear, allowing users to go from trying it on to purchasing it in only a few clicks. According to a Nike spokesperson, it's the first time that the brand has ever delivered a shoppable activation for Nike apparel on Snapchat. 
⬆️ The Upside: This is a great move by Nike. A recent study revealed that 55% of US users would be willing to buy something from a Snapchat or Instagram post. The AR commerce segment is expected to reach $61B in revenue by 2022, according to ARtillery Intelligence. Nike is looking to take advantage of this expected revenue to help drive its top line and fully monetize the AR opportunity. We expect other major sports apparel companies and brands to follow suit.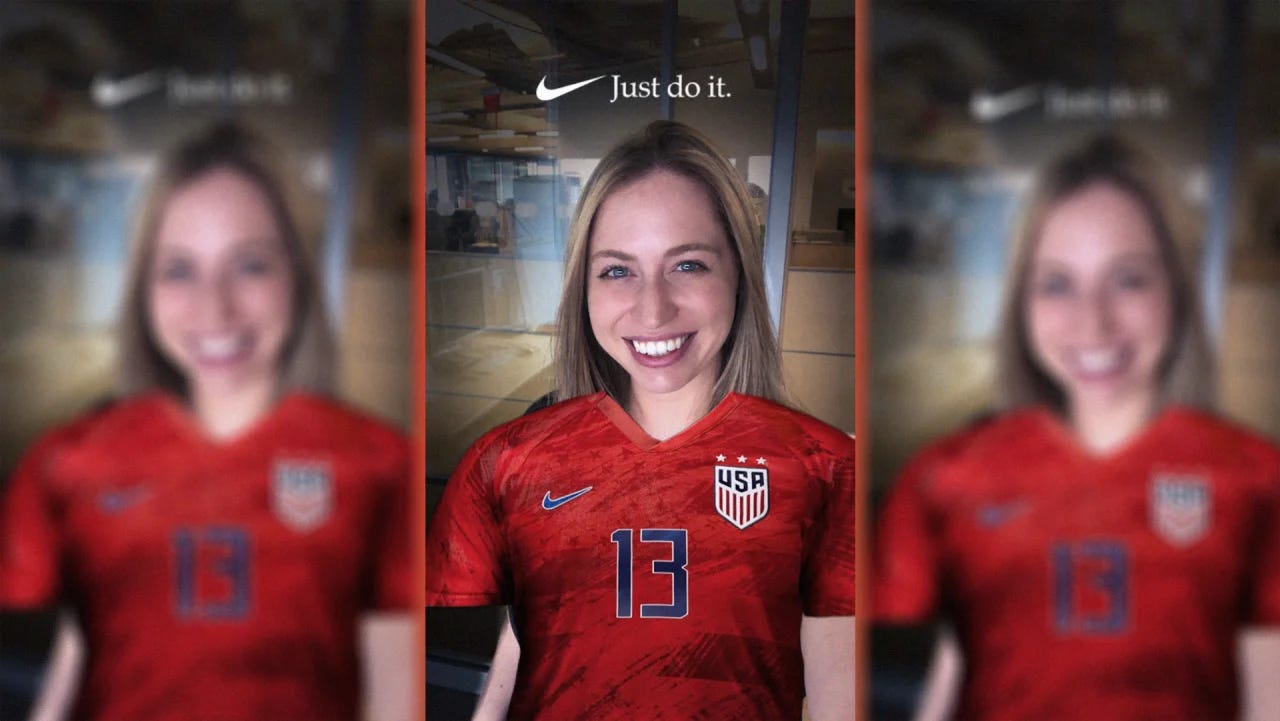 Photo: Nike's Snap Lens
🍻 Bud Light kicks off live soccer with VR activation | Via: Mobile Marketer
Bud Light is giving soccer fans in Las Vegas a chance to virtually experience a game 1,500 miles away with immersive technology, according to an announcement shared with Mobile Marketer. The beer brand procured four seats from Mexico City's famed Estadio Azteca, the only stadium in the world to host two FIFA World Cup finals, for fans to sit in while they wear a VR headset to watch a live game.
The four "Seats of Glory" will be featured at Beerhaus, a beer hall on the Las Vegas Strip, for tonight's Liga MX playoff match between Club América and Cruz Azul. Every fan over age 21 who visits the bar can watch part of the game in VR.
Wieden+Kennedy, 3PM Agency, and Bud Light's parent company AB InBev developed the VR activation in partnership with Liga MX.
⬆️ The Upside: What a great move by Bud Light! They're basically trying to leverage a fast growing new medium like VR to better engage its audience, promote its brand, and help drive sales. They're not the only food and beverage company to leverage the power of VR and AR. Big beverage companies like Coca-Cola also unveiled a Christmas campaign in New York City that allowed users to see a hidden Santa in addition to some hidden scenes at branded bus stops across the Big Apple. We expect more food and beverage companies to follow suit. It remains to be seen if they can generate a solid ROI from VR and AR worth the initial investment.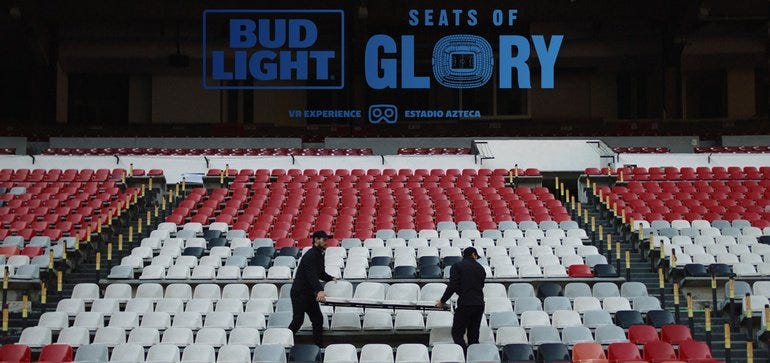 Picture: Bud Light's VR experience
👓 Oculus has sold through its first week of Quest pre-orders | Via: Wearable
Recently, Oculus Rift S and Oculus Quest pre-orders opened on 30 April, giving you a chance to secure Oculus' VR headsets in time for their release on 21 May.
But, as noticed by UploadVR, it looks like it's taken just four days for the Facebook-owned Oculus to sell through the first-week allocation of the Oculus Quest.
Currently, if you pre-order directly from the Oculus Store in the US, your shipping estimate is now 29 May, pushed back from the initial 21 May listing.
It's not known how many units were set aside for that first week, however, so it's not clear what this means for actual sales numbers - but these are hopefully positive signs.
It's not all bad news if you're in a rush for an Oculus Quest, however. Other retailers are still able to ship on, or near the 21 May release date. Amazon, for example, still lists the Quest without any delays and with its pre-order price guarantee.
⬆️ The Upside: This should not come as a surprise to see the Oculus Quest selling out after just 4 days based on the affordable price and great capabilities of such VR headset. That being said we do not know how many units were initially allocated for the launch. At the end of the day this is great news for the entire VR industry as it shows that with the right pricing strategy and feature set there is a solid demand for VR headsets. We expect other competing VR vendors to follow suit in order to drive future sales.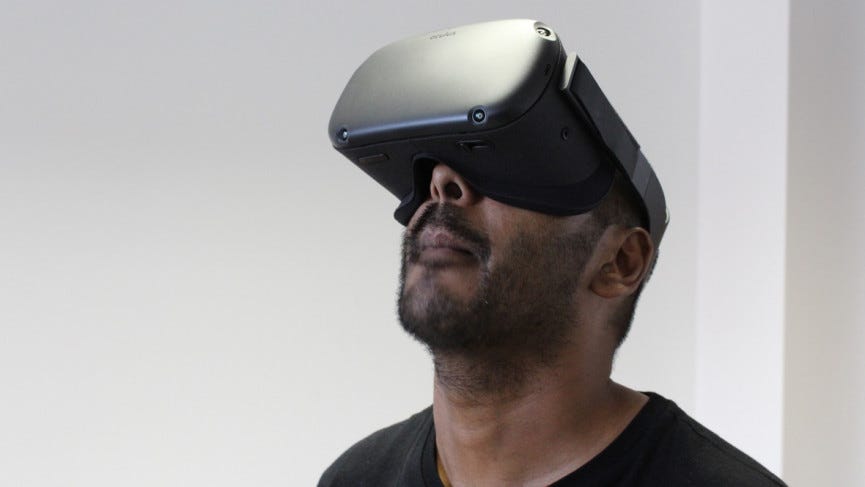 Picture: Oculus
---
🔮 Our weekly Sports Tech Prediction
Each week we'll make one sports tech prediction based on conversations we've had with top sources and our vision of the market.
This week we touch on the growing popularity of DNA testing in sports.
We believe that eSports will be part of the 2024 Olympics in Paris.
Last year the International Olympic Committee (IOC) and the Global Association of International Sports Federations (GAISF) brought together 150 representatives from the esports and gaming industries to meet at the Olympic Museum in Lausanne, including pro players/teams, game publishers, and media professionals, among others. Various representatives from National Olympic Committees, International Sports Federations, and even Olympic athletes, partners, and broadcasters attended as well.
OC Sports Director Kit McConnell commented on the overall goals of the meeting.
"The Esports Forum was a unique opportunity to hear from a wide variety of stakeholders, including some of the top players themselves," McConnell said. "There was a consensus that future collaboration will be based on ensuring that any activity supports and promotes the Olympic values; and while the goal was not to develop a pathway towards the inclusion of esports on the Olympic program, we have a strong plan for ongoing dialogue and engagement, and are in a strong position to coordinate and support the wider engagement of the Olympic Movement with esports."
Players in the eSports space believe that it is time for esports to become an Olympic discipline and would help the sports get to the next level.
"Gaming has become a universal sport celebrated across global communities," said Seven Volpone, CEO of Subnation and Big Block Capital Group. "But becoming an Olympic competition would take esports to a next level of endorsement, proving that it's supported by the world's biggest and most prestigious sports organization. That would overcome the last reservoirs of skepticism among some brands, pushing esports to a new level while helping the Olympics connect to a new generation of fans."
The earliest esports could make it to the Olympic games appears to be 2024, during the games to be held in Paris. The planning for which sports will be held at the 2024 games starts in 2019, and Tony Estanguet, co-president of the Paris Olympic bid committee, has confirmed in an interview with The Associated Press that he will ensure gaming will be discussed as an option by the IOC and esports representatives.
For now the plan seems to include eSports as a demonstration sports at the 2024 Olympics in Paris.
"It won't be possible to be an official discipline," said IeSF acting secretary general Leopold Chung. "But to be a demonstration title within the Paris Olympics."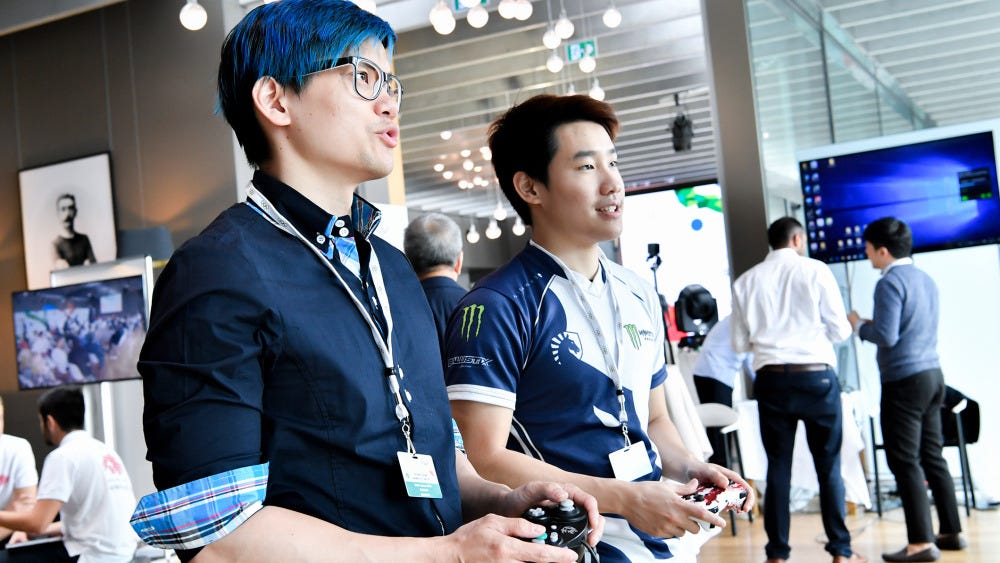 ---
📈
Our weekly Sports Tech Case Study / ROI
Each week we'll highlight a sports tech case study with a technology that helped sports teams get a solid ROI (injury reduction, ticket sales improvement, cost savings, diversity improvement, etc.).
So what's our weekly sports tech case study?
Every time an athlete's foot hits the ground when they are engaging in their sport- specific activity—sprinting, changing direction, or performing a highly-specialized movement like pitching or kicking—they accumulate force on their body that could contribute to overuse injuries.

Picture: Plantiga's smart insole
The good news is these injuries are preventable. The best methods of prevention include flagging athletes who have experienced a spike in accumulated forces and designing training programs to help athletes better prepare for the demands of their sport.
One of the key players in this area is Plantiga, which built some insoles embedded with advanced sensors and algorithms. Using the Plantiga platform, pro teams can flag lower limb asymmetrical loading strategies after injuries like ACL tears, fractures, ankle sprains, hip injuries, soft tissue injuries, lower back/pelvis injuries. They can also create asymmetry norms/baselines to characterize bandwidth of normal function; They can also flag athletes who exit normal bandwidth by player, position, team and sport.

Picture: Plantiga's dashboard
Plantiga has gained good traction as they now work with NBA teams, the USTA, the US military. We expect pro teams to adopt this type of technologies to help better prevent injuries.
---
🚑 Wearables & Health News
⌚️Polar launches new smartwatch: Vantage V Titan | Via: Wearable
Polar has sneaked out an update to its Vantage V sports watch – and the Polar Vantage V Titan adds a new lighter build, which the company says makes it the lightest running watch on the market.
The headline change is the use of titanium and the Polar Vantage V Titan – which actually belies its name – is 7g lighter than the original. It also comes with new strap options, with a two-color premium wristband. "Titan" is etched onto the case – and there's a protective layer on the screen, as well.
You'd really be hard pressed to tell the difference from the standard Vantage V at first glance, but, if you're wooed by a premium feel, then it will cost you an extra $100.
⬆️ The Upside: We find the design of this new Polar watch elegant. The light weight of the watch is also a plus. However like most smartwatch, Polar did not push the envelop in terms of innovation. What Polar should go is build a smartwatch with advanced sensing capabilities (hydration level, HRV, blood pressure…). This is what will help Polar better compete against the Apple and Fitbit of the world in the wearable space.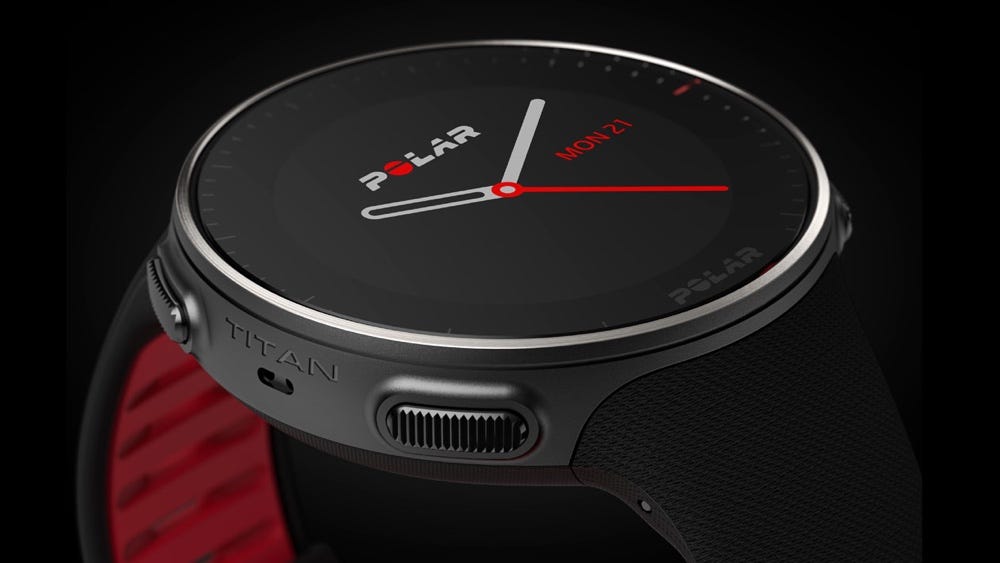 Picture: Polar
⌚️Michael Kors smartwatches set to get sportier in 2019, sys Fossil Group | Via: Wearable
While the Fossil Group's entry into the world of smartwatches has largely focused around fashion, it looks like the company is ready to shift to a more sporty approach with its connected timepieces.
In the Q&A section of its Q1 2019 earnings call, Kosta Karsotis, chairman and chief executive at Fossil Group, was responding to a question regarding the performance of its Kors brand when he revealed that it would begin to offer Michael Kors smartwatches that are more focused on keeping active.
"In wearables, we've got more platforms coming this year than last year and one of them is a sport version, health and wellness oriented," Karsotis said. "It could be a game changer in the wearables business; so new function and features and we'll be talking more about that later in the year, it could be good."
That move to sportier models seems to be driven by the popularity of the Fossil Sport, which launched at the back end of 2018.
⬆️ The Upside: It would make sense for Fossil to focus more on sports / fitness oriented smartwatches. Right now Apple and Fitbit are dominating this space but Fossil could disrupt those incumbent and leverage its strengths in terms of elegant design, and affordable pricing. It could also put to good use the Misfit acquisition it did a few years ago. Like with Polar, we believe that Fossil should go beyond the HR/activity tracker capabilities and offer smartwatches with advanced capabilities (hydration, HRV, blood pressure..) in order to take share away from Apple and Fitbit.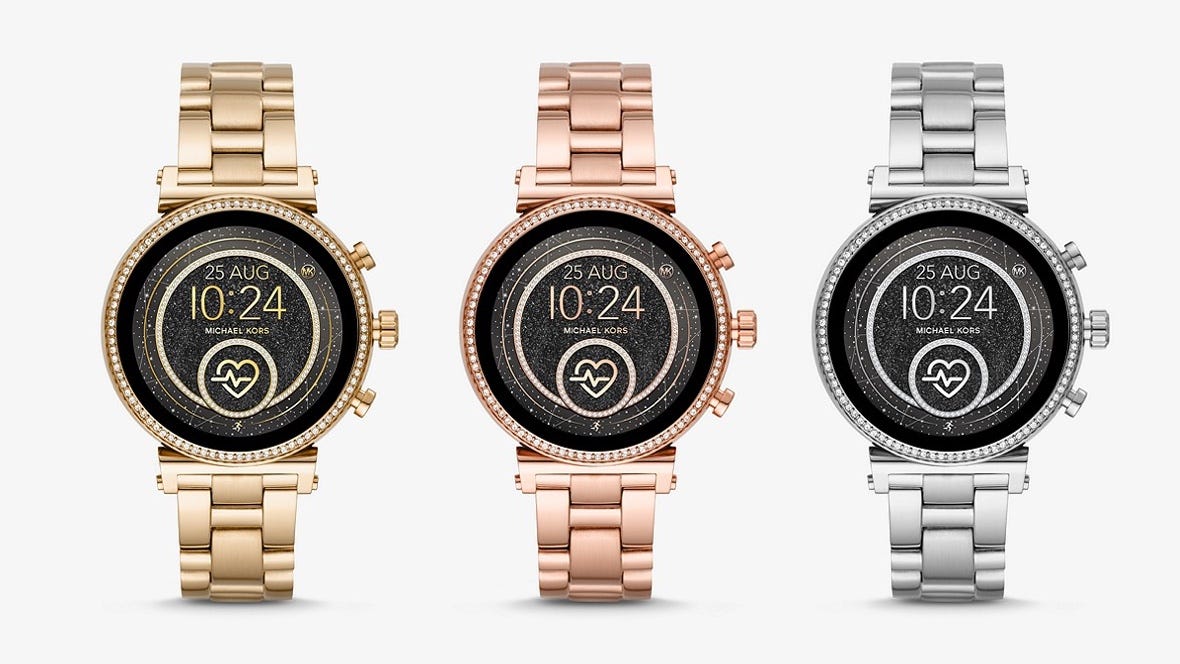 Photo: Fossil
---
🎮 eSports & Crypto-Currency News
🏟 Complexity Gaming unveils Dallas Cowboys inspired rebrand | Via: eSports Observer
Complexity Gaming has introduced a rebranding effort that closely mirrors the look of its sister team, the Dallas Cowboys.The new blue-and-white jerseys and other apparel are now available for purchase. Complexity Gaming was purchased by Cowboys owner Jerry Jones and investor John Goff in November 2017.
"We're not just changing a logo. We are building upon Complexity's legacy as an innovator in the space by paving the way yet again," said CEO Jason Lake, in a release. "This expanded vision takes everything we have learned over the course of the last 16 years as a premier esports organization and levels it up—setting a new standard and revolutionizing how esports organizations should operate."
⬆️ The Upside: It makes sense for Complexity Gaming to do so as it can leverage the strong brand of the Dallas Cowboys one of the most well known NFL team. Plus this decision was also probably driven by Cowboys owner Jerry Jones and investor John Goff who bought this eSports company in 2017. Ultimately it should help Complexity Gaming attract more fans in the long run.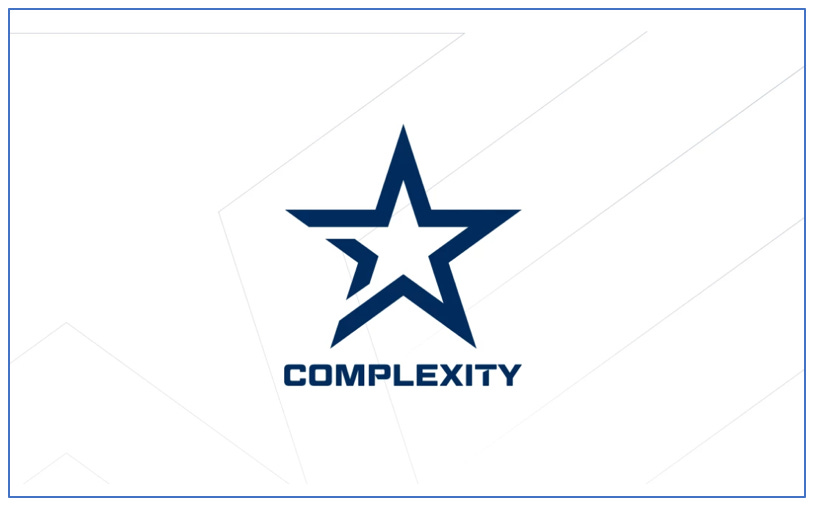 Photo: Complexity Gaming
🏒Danish government publish eSports strategy, creates panel to encourage industry growth and diversity | Via: eSports Observer
Last week, the Government of Denmark has revealed a new strategy to support pro players from the region, pursue revenue opportunities, consider revision of applicable laws, and address problem areas.
A dedicated Esports Panel will be formed "prior to the summer holiday" that will be tasked with creating a sustainable esports infrastructure in Denmark. This includes the development of Danish talent, attracting more women to the sport, and pursuing commercial opportunities.
In addition to taking advantage of all the positive aspects that esports bring to the country, the Esports Panel will also address concerns such as cheating, skin betting, community toxicity, and parental concerns about their children's involvement.
In a press release outlining the government's plans, the Ministry of Culture cited a number of statistics about esports in the region. Among them was that 96% of Danish teenage boys play video games, half of which on a daily basis. In addition, nearly half of all Danish adults play on computer, mobile, and consoles.
⬆️ The Upside: We believe that this is a great initiative by the Danish government. Denmark has a long history with esports. Denmark is a country of only 5.7 million but has contributed some of the best esports talents of this generation. Esports has become a part of Denmark's DNA. The nation's most successful gamers are some of Denmark's biggest celebrities. Through government action and public reception, the Danes are supporting their current stars, and building infrastructure to help their young talent flourish. We expect other countries to follow suit and build a similar infrastructure to drive the popularity of esports in their country.
Picture: Danish
---
🙌🏻 Social Impact Sports Tech News
❤️ The Grizzlies (NBA) deliver on diversity | Via:  Memphis Business Journal
According to the league's office, the Memphis Grizzlies is one of the top teams in terms of female representation at the senior level among NBA front offices.
"I think people believe in our ownership group," Leonsis said April 3 of Monumental Sports & Entertainment, the company that runs the team. "We have the most diverse, one of the most powerful ownership groups, and we're very, very focused on trying to make everything that we touch world class."
If diversity holds significance for the owners of Monumental Sports & Entertainment, a collection that includes Laurene Powell Jobs and Sheila Johnson (the only African American woman to hold ownership stakes in three professional sports teams), then the Wizards could consider bucking a trend for their top front-office executive.
⬆️ The Upside: The Grizzlies is the perfect example of what an NBA franchise should be in terms of diversity with strong female representation. The NBA recognizes that there is a lack of diversity in the league…and should learn from the Grizzlies. Female executives are just as competent as male executives and it is time for the NBA to have its first female head coach, and more female executives across its NBA teams.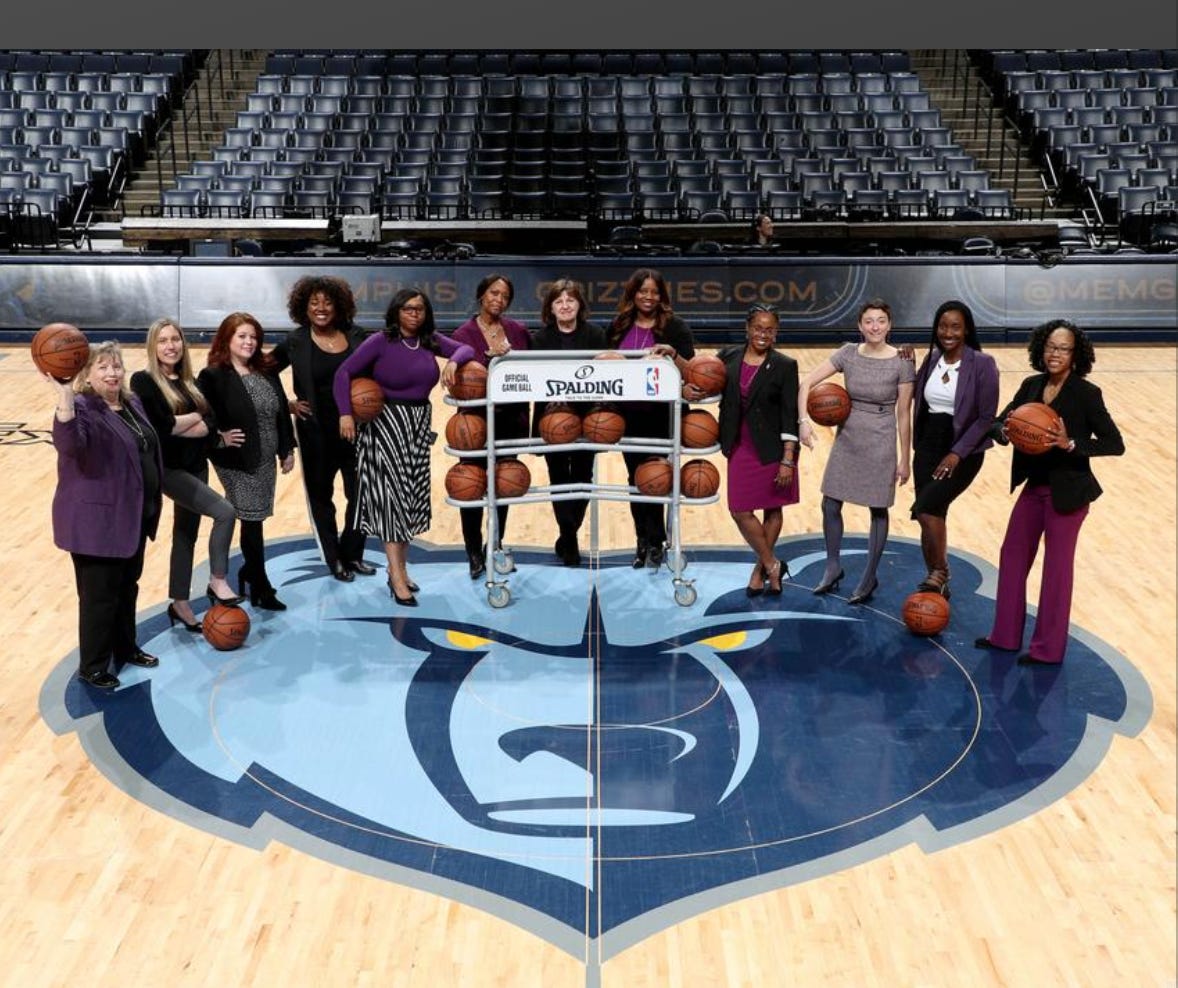 Picture: Grizzlies (NBA)
❤️ NBA commissioner wants half of new NBA referees and coaches to be women | Via:  Reuters
NBA Commissioner Adam Silver last Thursday made a call for more gender diversity among referees and head coaches in a league he has overseen for five years.
Silver, speaking during a moderated discussion at The Economic Club of Washington, D.C., said two of the last five referees brought into the NBA from its developmental league were women, which brought the total number to three.
"I'm not sure how it was that it remained so male-dominated for so long, because it's an area of the game where physically, certainly, there's no benefit to being a man, as opposed to a woman, when it comes to refereeing," Silver said in a video posted on the club's website.
Silver, who was unanimously elected commissioner by the NBA's Board of Governors in February 2014, has long been a proponent for diversity and last year sent a memo encouraging team owners to increase the number of women at all levels.
⬆️ The Upside: We think this is a great move by the NBA commissioner. As we mentioned before, even though the NBA was composed of 74.4% African American players in 2015, yet there are only three African American general managers currently running the 30 NBA teams.
The following numbers, outside of MLB, come from 2018 reports put together by The Institute for Diversity and Ethics in Sports (TIDES) at the University of Central Florida. MLB is the first league to have a report done on it this year.
1. NBA - 31.6% of team management are women / 37.2% of team professional admins are women.
2. NFL - 22.1% of team senior admins are women / 35% of team professional admins are women.
3. MLB - 28.6% of team senior admins are women / 26% of team professional admins are women.
4. MLS - 26.5% of team senior admins are women / 31.6% of team professional admins are women.
5. WNBA - 48.6% of team VPs and above are women / 58% of team managers to senior directors are women.
It is great news to see the NBA commissioner become more vocal about such issue. As we noted before, we expect the NBA to announce its first female head coach in the next 24 months so this is part of the NBA's long term plan to bring more diversity to its league which is great news for the league but also for sports in general.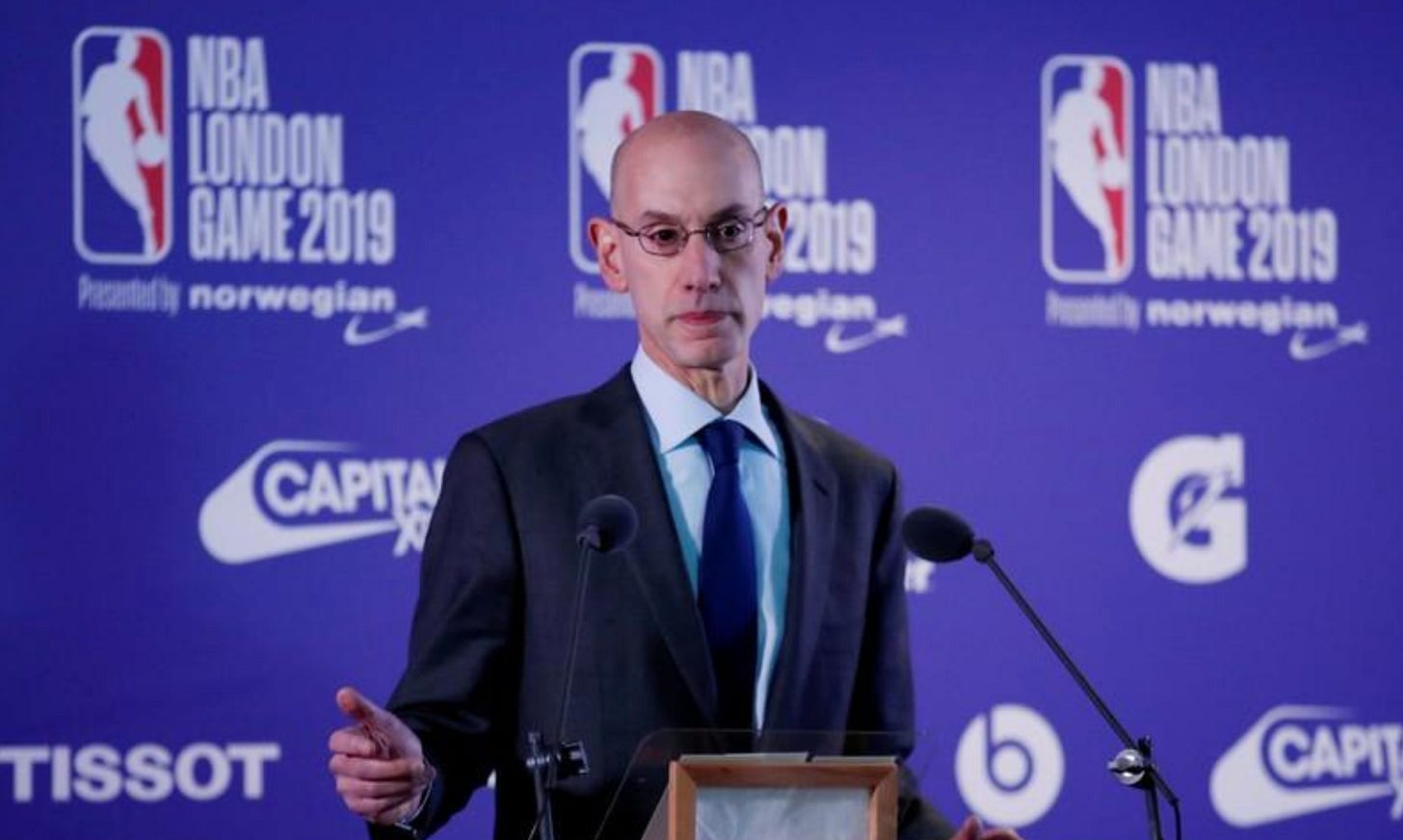 Picture: NBA
---
💸 Sports Investment Trends — May, 2019
Indian fitness Fitternity startup raises $4M. Read on here.

Indian health and fitness startup CureFit raises $75M in Series D round from Accel, Kalaari and others. Read on here.

Jawbone Health, founded by Hosain Rahman, has raised $65M. Read on here.
---
📊 Key Tech Sports Stats of The Week
$115B: The sportswear market is valued at $115B. Of note, once you add both skincare and footwear market, you are looking at $600B market.
$6B: ARtillery Intelligence projects that $6.1B in annual transaction value (value of goods purchased) will flow through AR interfaces by 2022.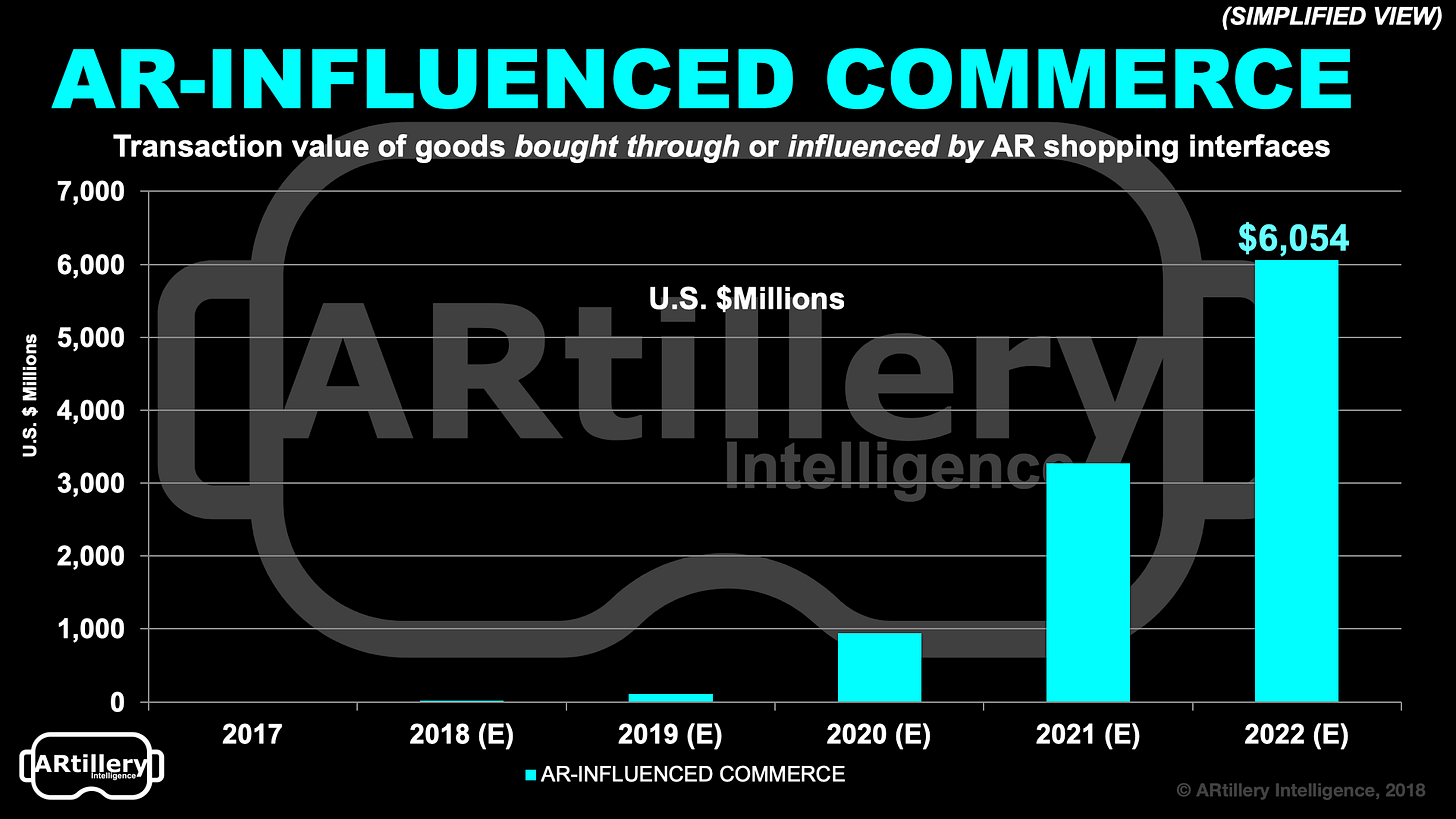 2.5B: The number of mobile AR users is expected to reach 2.5B users by 2023, up from 1B in 2018, according to BI.
$2B: Global AR ad revenues are expected to surpass $2B by 2022, according to ARtillery.
$236M: Fox is diving deeper into the sports betting game with its $236M investment into The Stars Group.
$20M: The NFL Network will see a different lineup of shows next season after having to cut $20M off of its budget, according to Andrew Marchand.
$3.6M: According to Pierre LeBrun, the Carolina Hurricanes have sold $3.6 M in new tickets for next season. This time last year that number was only $500,000.
20k: The Dodgers will be the ones breaking records tonight thanks to selling 20,000 tickets for their Mexican Heritage Night, an MLB record.
1072: Premier League soccer players combined to score 1,072 goals in the 2018-19 season – the most EVER in a season
243: Kawhi put himself in some elite company, scoring 243 points in a single playoff series (Toronto Raptors Vs Denver Nuggets) following the Raptors win in game 7 against the Nuggets this weekend.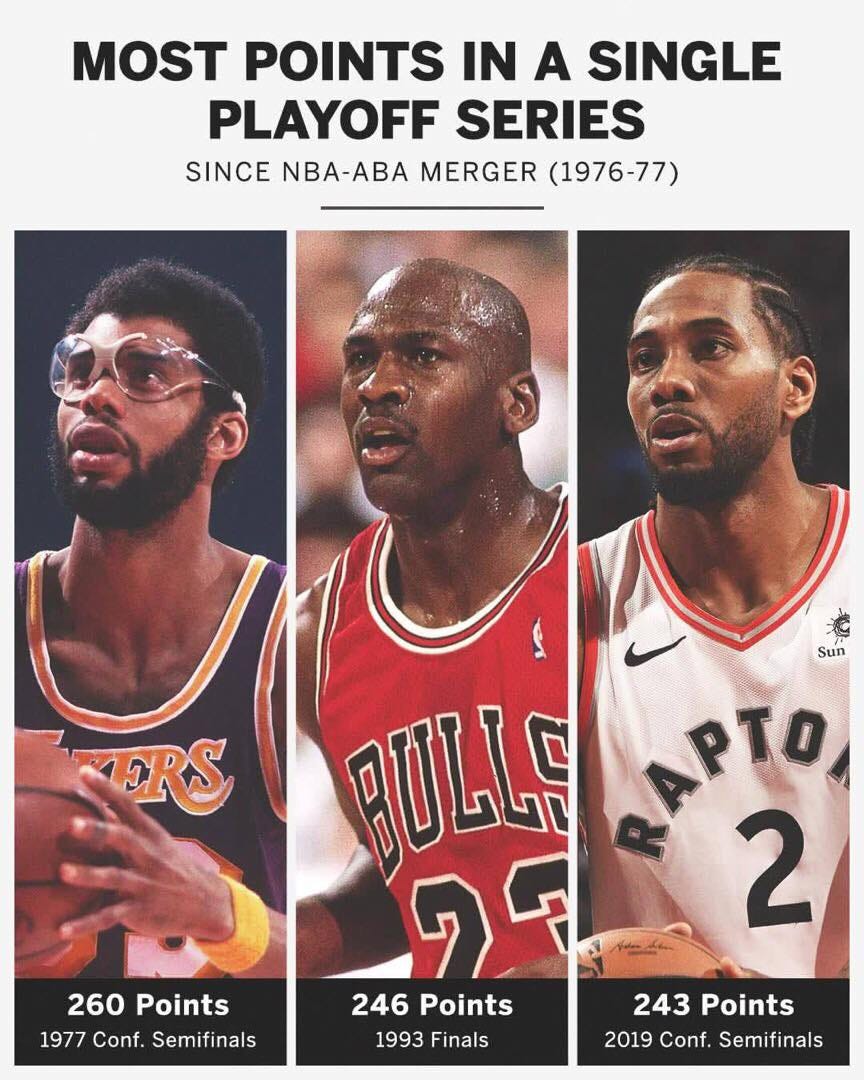 40%: In March, adidas became one of 19 brands that were able to take advantage of Instagram's new checkout feature. According to CEO Kasper Rorsted, in Q1 of 2019, adidas saw its online sales jump 40% YoY, compared to 24% growth in Q4 of 2018.
16: NBA star Steph Curry scored 16 points (3 x 3 pts) in the last 4 minutes of game 6. By comparison, the Rockets went 6/12 and scored 16 points in the same time period.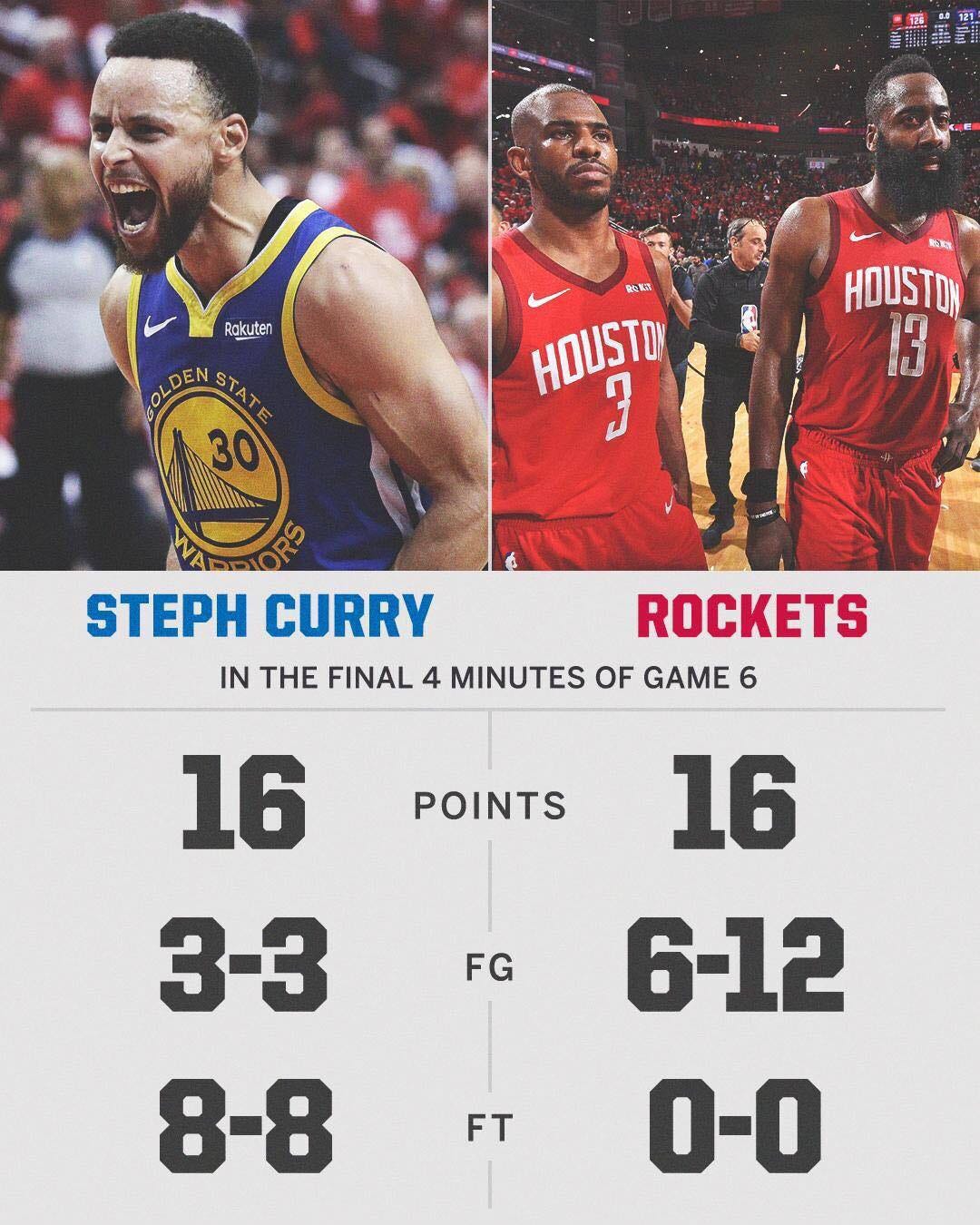 -14%: The NBA is without the league's biggest star in the playoffs this year and it might be one of the reasons why through the first 48 games of the NBA postseason, telecasts are averaging 2.92M viewers and a 1.9 household rating, a 14% decline compared to last year.
10: Manchester City is the first club to retain the Premier League title in the last 10 years.
4: There are only 4 NBA teams left in the NBA playoffs: The Warriors, Toronto Raptors, Blazers and Bucks.
4: The number of bounces it took for Toronto Raptors star Kawhi Leonard's shot to fall, ousting the Nuggets and allowing Toronto to move onward to the Eastern Conference Finals against the Milwaukee Bucks.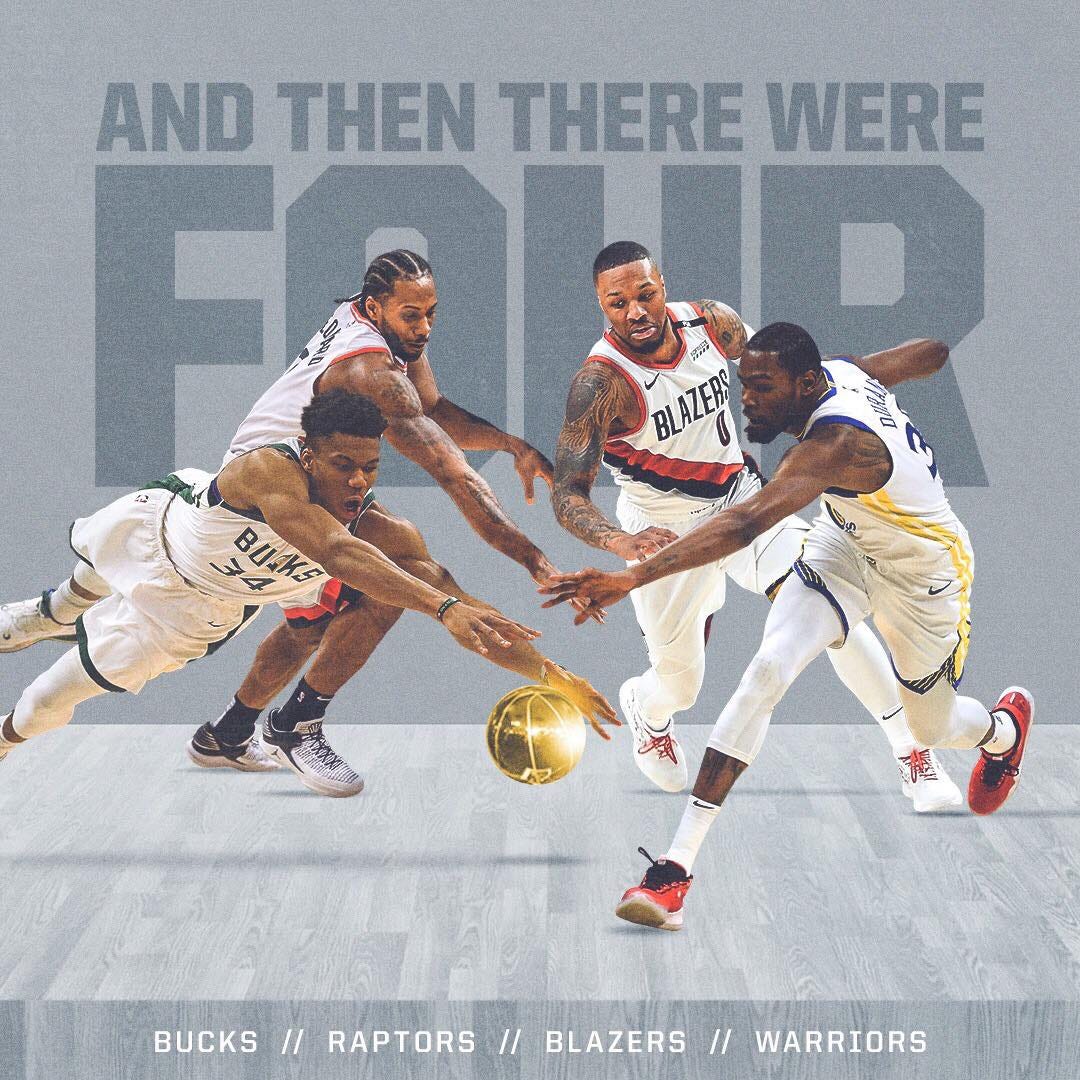 3: History was made this weekend as three players  – Mohamed Salah, Sadio Mane (both from Liverpool) and Pierre-Emerick Aubameyang (Arsenal) finished the season as the top-scorers, with 22 goals each in the Premiere League.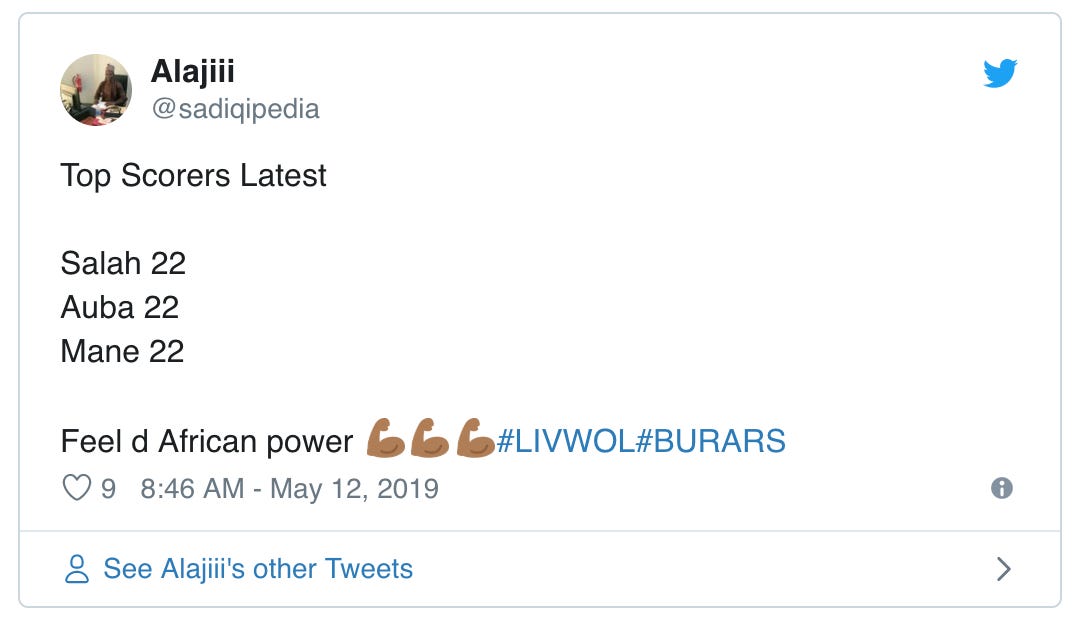 1: Manchester City successfully retained the title beating out Liverpool FC by 1 point.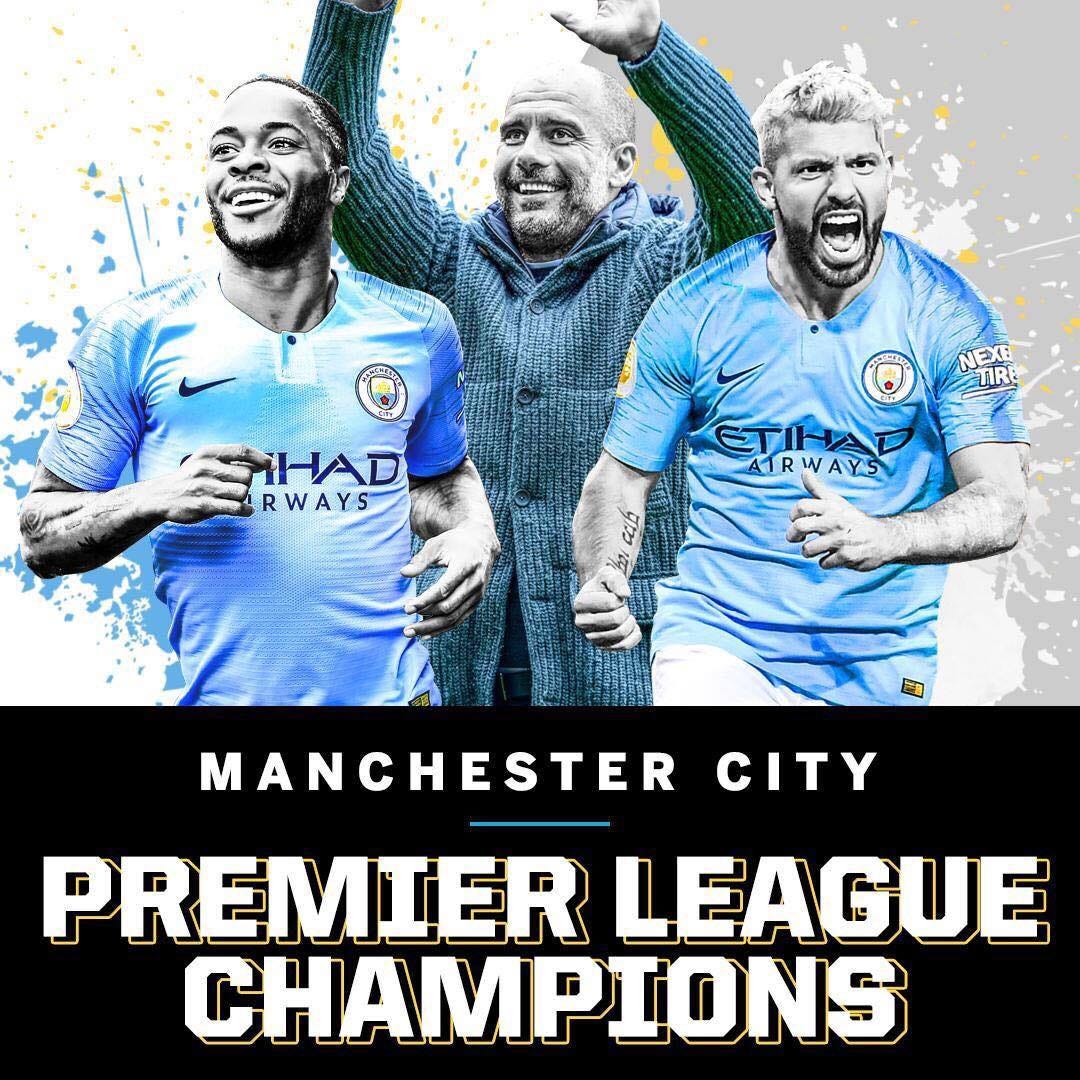 ---
📸 The Upside: Snapshots of The Week
What's the killer fans experience? Ask the Padres (MLB) and the Super Mario Bros video game that some of its fans had a chance to play with last week at Petco Park in downtown San Diego.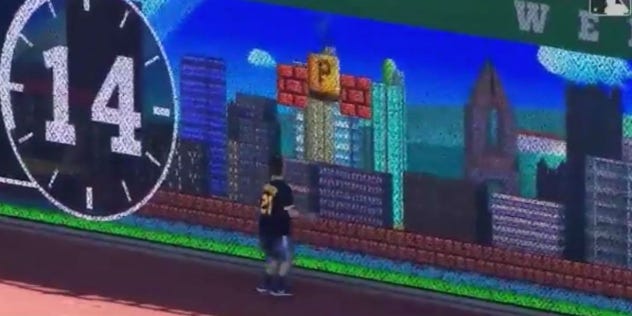 Winning shot. Kawhi Leonard's shot against the Nuggets was the first ever Game 7 buzzer beater in NBA history.