Discover more from The Upside Newsletter
Data, insights, and stories from the world of sports, business, and technology.
Over 6,000 subscribers
🍏What's next for Apple? A smart ring..
Dear Friends and Members,
Last Friday, we published our analysis on the NBA's crisis in China and how important China is for the NBA, so be sure to sign up for our premium subscription by clicking the "subscribe now" button below.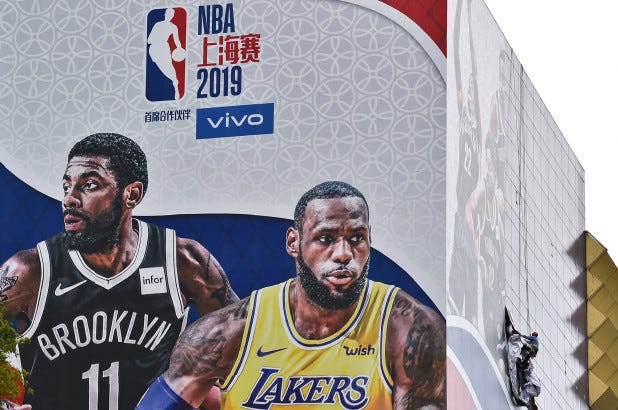 Looking for access all of our previously published analysis, insights, data, podcast interviews, and more? Subscribe now to unlock access!
On Friday we plan to publish our next weekly sports and tech analysis. 
📰 Top Stories We're Reading This Week 
👓 Varjo Technologies claims "human-eye" resolutions
🥽  Microsoft says it will try to bring Flight Simulator to VR headsets
🔈Google Pixel Buds 2 will take on Apple AirPods from spring 2020
⌚  Hublot is launching another football-themed smartwatch, this time for Euro 2020
🍏Apple smart ring could bring smartwatch features to your finger
🎮 LAFC (MLS) announces its eSports team
💸 Latest Investment Trends
📊 Tech Stats of the Week
📸 Snapshots of the Week
Let's jump right into the insights and upside for all of these top stories
---
🎮 AR/VR/Video Sports News
👓 Varjo Technologies claims "human-eye" resolutions | Via: Wearable
VR headsets aren't all about resolution, but at the same time, it's a pretty pivotal metric. Finnish company Varjo Technologies has two headsets it's excited about, the VR-2 and VR-2 Pro, which it claims have resolution to make the gods weep - up to 4K resolution per eye.
Of course, in the world of VR basically only the Oculus Quest marries good specs with accessible pricing. The VR-2 Pro costs a staggering €5,995, while the VR-2 is a lower but still super expensive €4,995. With those prices, the headsets are obviously more of an enterprise solution, but pack some interesting tech that could trickle down to consumers.
The headsets have eye-tracking of Varjo's own design, with hand-tracking provided by UltraLeap built-in, making controllers unnecessary. Eye-tracking is still far from widespread, so makes for an intriguing VR headset package.
⬆️ The Upside:  This move by Varjo should not come as a surprise. Varjo has been primarily focused on building high resolution VR headsets but we believe that these types of VR headsets are out of reach for most consumers. That being said we believe that we are a few years away before seeing affordable high resolution VR headsets on the market.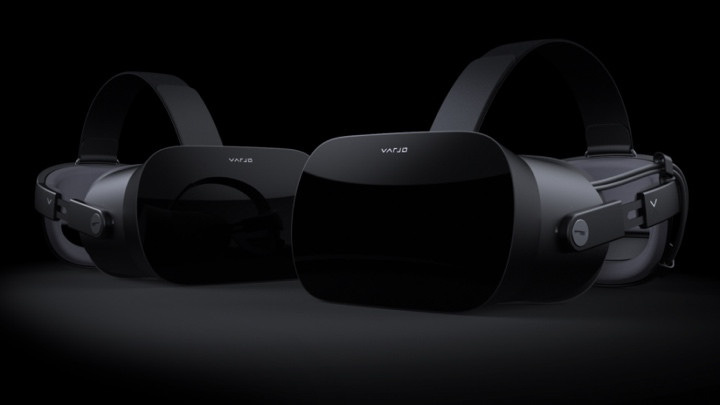 🥽  Microsoft says it will try to bring Flight Simulator to VR headsets | Via: Wearable
Microsoft's latest generation of the storied sim Flight Simulator looks, unsurprisingly, like its most photorealistic yet, with live weather patterns and light conditions determined by sophisticated AI. 
Now, the team has stated that it's going to be pulling out the stops to try to get support for VR headsets into the game. It says that it will be working to get in in time for launch, but if not that it could come afterwards. 
For now, we'd assume that means for the PC version of the game, although, as we discovered last week, Microsoft does look like it has plans for virtual reality on the next Xbox.
⬆️ The Upside:  We believe that the Xbox is set to be at the core of Microsoft's VR strategy. While Microsoft has become a leading player in the AR space with Microsoft Hololens, we believe that Microsoft is also likely to build an hybrid AR/VR headsets in the future. Other players such as Facebook/Oculus are set to have a similar strategy in the future.
Picture: Microsoft XBox
---
🚑 Wearables, Health, Nutrition News
🔈Google Pixel Buds 2 will take on Apple AirPods from spring 2020 | Via: Wearable
Google has officially unveiled its first pair of truly wireless earbuds, but you won't be able to own them until spring 2020.
The 'New Pixel Buds' were unveiled at the Made by Google event in New York, and, following in the footsteps of Apple, Samsung, Amazon and others, Google is ditching the headphone cable.
Pricing for the second generation model of the Pixel Buds is $179, which makes them cheaper than the latest Apple AirPods. Amazon Echo Buds are still cheaper, though, coming in at $129. When they are available, you'll be able to pick from four colors: Clearly White, Oh So Orange, Quite Mint and Almost Black. And, unlike before, the earbuds sit flush inside the ear, which Google say will ensure you get full, rich sound that minimizes sound leak. The company has packed in custom sensors, speakers and batteries inside of the Pixel Buds 2 to ensure they can be worn discreetly, too.
The wireless headphones are also now sweat and water resistant, making them suitable for the gym, and there's touch controls built into the earbuds. Those controls give you the ability to tap to play or pause music or swipe to adjust volume.
The buds will feature an adaptive sound feature that can automatically adjust the volume, depending on the kind of environment you're in. Google says the buds include long-range Bluetooth connectivity, as well, so can stay connected to a paired device from three rooms away.
There's the promise of clearer call quality through the dual on-board microphones, real-time translations and hands-free access to Google Assistant just by saying, "Hey Google".
A built-in voice accelerometer is able to detect speech through the vibrations of your jawbone. This means you can be heard in windy conditions. Handy, if you're out for a run, we imagine.
Battery life for the new Pixel Buds is five hours off a single charge, which isn't anything out of the ordinary in comparison to other truly wireless earbuds. It will also come with a wireless charging case that gives you 24 hours of battery to top up your buds.
The bad news, obviously, is that the second generation Google Pixel buds are not launching until next year. That's an odd move by Google, but it might mean it's planning to bring additional features, or refine current ones, before the full launch.
The first Pixel Buds launched in 2017, and it's fair to say they were an abject failure. The $159 headphones were oddly designed, with sound leaks and plenty of issues with the headline feature, translation.
The hearable landscape has changed since Google entered it, so we hope it's got it right this time when the new Pixel Buds are finally up for grabs.
⬆️ The Upside: We think that the Google Pixel Buds 2 is a great product overall. We particularly like features such as real-time translation, Google Assistant-built in, as well the the wireless charging capability. In the recent years, the smart earbuds space has become a crowded space with large tech companies (Apple, Amazon, Microsoft, Samsung, etc.) offering smart earbuds. Moving forward we expect Google to add biosensing capabilities to the Google Pixel Buds so that the device will be able to measure and track users' biometric data (e.g. HR, HRV, stress level, blood pressure..). This will help Google further differentiate its offering and gain market share.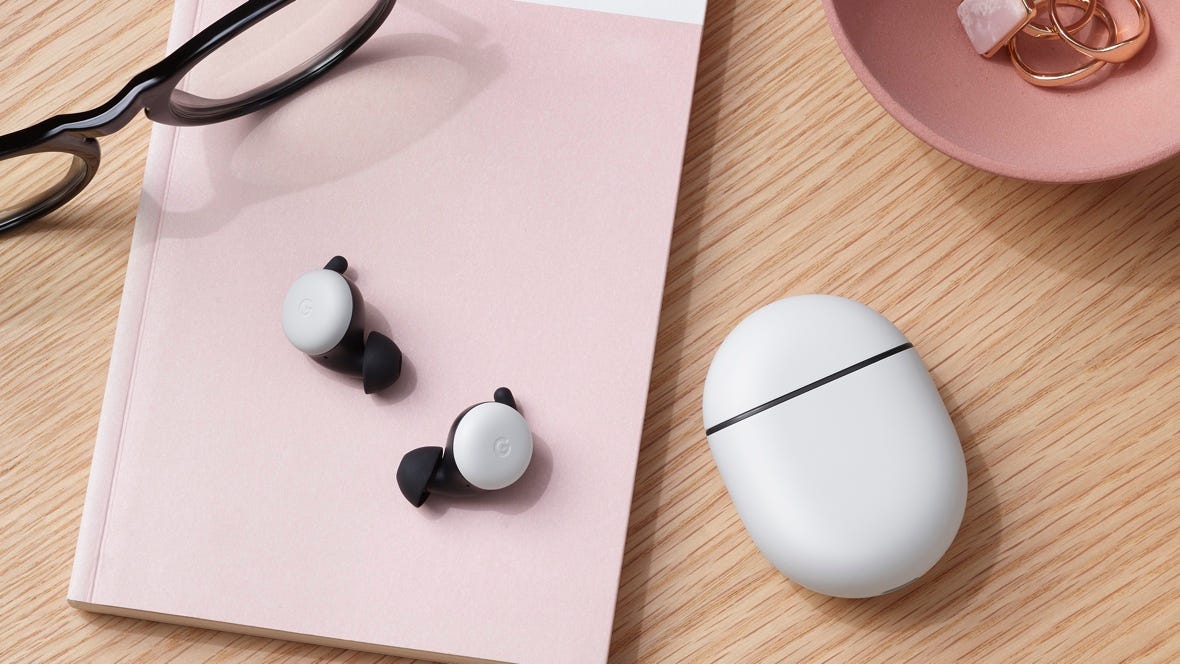 ⌚  Hublot is launching another football-themed smartwatch, this time for Euro 2020 | Via: Wearable
Hublot is set to launch another smartwatch and like its first, it's going to be a tie-in with a major football tournament. Speaking in an interview with Fortune India, Hublot's CEO Ricardo Guadalupe confirmed that the Swiss watchmaker will be going connected again for the UEFA European Football Championships, which takes place across twelve venues across Europe between 2 June and the 12 July.
"We brought out a smartwatch during the football world cup in Russia in 2018 and will be launching a new smartwatch next year during the Euro Cup," confirmed Guadalupe.
Guadalupe didn't get into any specifics about what we can expect from its next smartwatch, though we imagine it'll be very similar to the ridiculously named Big Bang Referee 2018 Fifa World Cup Russia smartwatch it launched back in 2018 months before the action kicked off.
The World Cup watch was worn by referees during the tournament while Hublot also made a limited 2,018 pieces available for the princely sum of 5,000 francs (around £3,700) if you wanted one too.
It ran on Google's Wear OS to offer that core smartwatch experience along with some extras for the refs to keep track of games. There was also a handy interactive watch face that notified you about action from all of the games as they were taking place in real time.
We managed to get the big, expensive Wear smartwatch in to try out during the World Cup and it offered a familiar experience in a watch design that it's fair to say was an acquired taste.
It was suggested that its first smartwatch would be a one-off, though clearly Hublot thinks there's a place for a connected timepiece in its bold watch collection. "We believe Hublot has to invest in new technologies and that there is a space for luxury smartwatches, he said. "We won't produce smartwatches en masse like Apple but will do a select few and price them at a premium."
There's no details when the Hublot Euro 2020 smartwatch will drop or whether it'll have a similarly long name as the first Hublot smartwatch. The Big Bang Referee was shown off at the Baselworld watch fair in March 2018, before being made available a couple of months later.
We think it's safe to assume that Hublot will have similar plans for its next watch and it'll be another expensive (and limited) one to get hold of.
⬆️ The Upside: We think this move makes sense for Hublot. We expect Hublot to continue to adopt such strategy in the future and build smartwatches for special sporting events (2022 Qatar Soccer World Cup). As Hublot CEO pointed out, this type of smartwatch won't be a smartwatch for the masses as it will be priced at a premium, but Hublot has done well and this is the kind of product that will continue to appeal to its customers.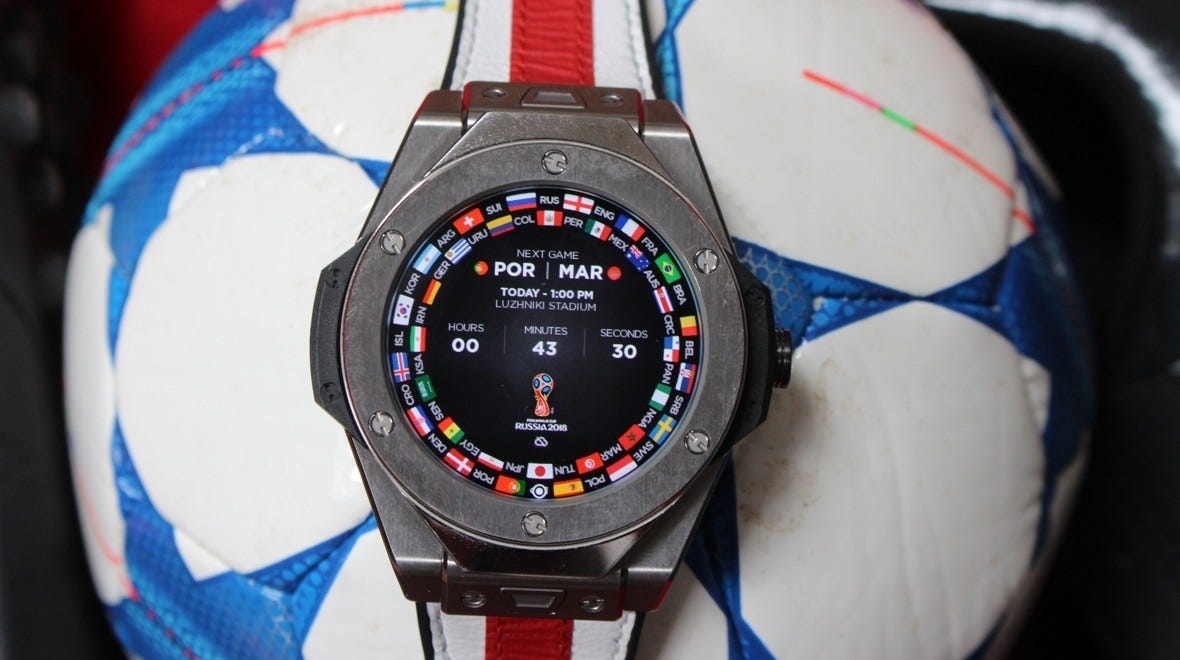 🍏Apple smart ring could bring smartwatch features to your finger | Via: Wearable
Apple is exploring building a smart ring after a it won a patent that indicates it's looking at a new wearable tech form factor.
The folks at VentureBeat spotted the revealing patent (pictured below) that showcases a few different versions of a possible smart ring.
The patent however doesn't describe the ring as a standalone device like the Oura Ring (pictured above) or Motiv smart rings. Instead it would work by pairing with other Apple devices to offer control-like features with gestures and input tech built into the piece of jewelry.
This could mean moving the ring through the air to use gesture-based control, although Apple's also hints that other versions of the ring could include a voice assistant to receive instructions from users. That's a feature we've already seen promised by the recently announced Amazon Echo Loop smart ring.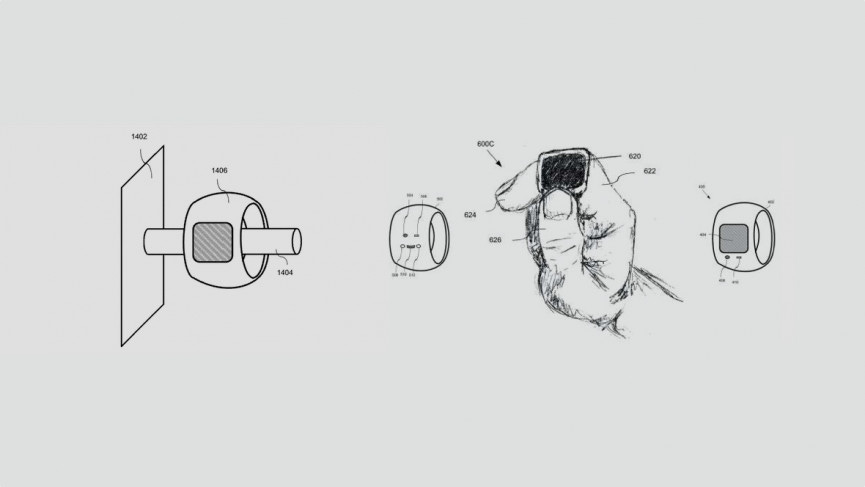 Apple's ring could also feature a small touch-sensitive input area enabling users to swipe and tap to access features. There are also indications the ring would offer haptic feedback to give users directions as they navigate, or a small dial like the Apple Watch's digital crown for physical input. There are also mentions of a motion sensor to detect sophisticated gestures like a page-turn or the twist of a wrist.
Apple's clearly at least partly in blue-sky thinking mode here. Elsewhere in the patent it details the potential for a small display on the ring, along with the option of a telephone module for taking and making calls. That's the sort of thing that we'd imagine won't be possible for some time, given the battery constraints of the form factor.
Still, battery life is firmly on the agenda; the patent shows a few possible charging methods including mats, wireless stands like that in the image above, and the option of a charger that could actually power up more than one ring at a time.
As we always say about patents, there's a good chance that nothing comes of this at all. Smart rings do already exist though, and a handful of startups have proved that the form factor can work. Amazon's entry into the space signals the first major tech company to explore the smart ring space. So maybe Apple will be the next big tech name to smarten up our fingers.
⬆️ The Upside: This move by Apple would not come as a surprise for several reasons: (1) Tim Cook made it clear that they will be offering new types of wearables in the future. There is already speculations about a potential Apple smart t-shirt so a smart ring would be a nice addition to Apple's wearable product portfolio. (2) The level of competition in the smart ring market has increased in the past few months with large tech companies like Amazon entering the market with an Alexa enabled smart ring. (3) An increasing number of tech companies are building new devices leveraging gesture technologies. Google announced the pixel 4 which uses Google's Soli, a finger based gesture technology. So an Apple smart ring using gesture technology to control other devices would be a good move for Apple.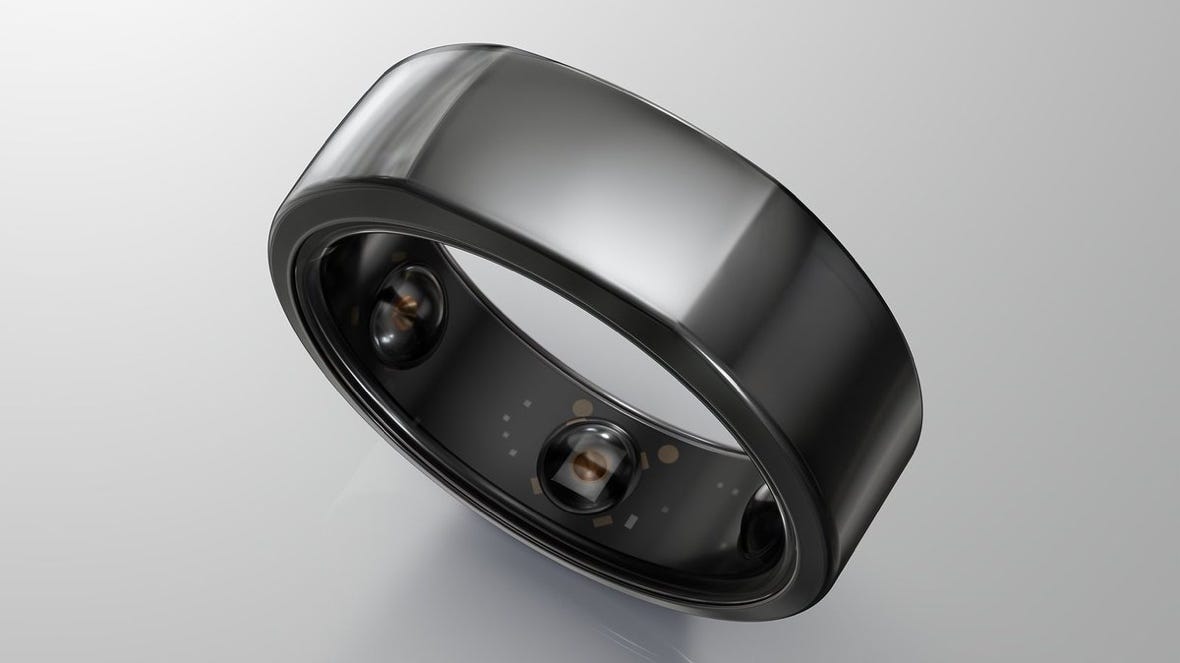 ---
🎮 eSports & Crypto-Currency News
🎮 LAFC (MLS) announces its eSports team | Via: LAFC
LAFC announced last week its official entry into eMLS, Major League Soccer's competitive gaming league competing in the EA SPORTS™ FIFA franchise.
The Black & Gold are the latest addition to eMLS, which includes 25 eMLS competitors, each representing different MLS clubs. Austin FC and Nashville SC will also join eMLS.
LAFC will host an online selection qualifying tournament in search of the club's first-ever esports player to represent the club in eMLS competitions. Three qualifying round competitions will take place on October 26, November 1 and 3, before the top performers of the first three rounds battle in the final on Wednesday, November 6.
MLS announced the creation of eMLS in January 2018, a dedicated esports league with professional EA SPORTS™ FIFA players representing MLS Clubs. eMLS activates via a competitive season – inclusive of eMLS League Series and eMLS Cup Presented by PlayStation – and other gaming programming.
⬆️ The Upside: We think this is a great move by the LAFC for several reasons: (1) LA is a key city when it comes to the world of eSports with local eSports events, and leading eSports organizations (Redbull). With that in mind the LAFC will be able to attract LA based eSports fans. (2) Soccer teams have been early adopters of eSports, especially in Europe. (3) Globally eSports has been gaining strong momentum. In fact, global eSports revenue are expected to reach $1B+ by YE 2019, with 250M+ frequent eSports viewers, according to Statista.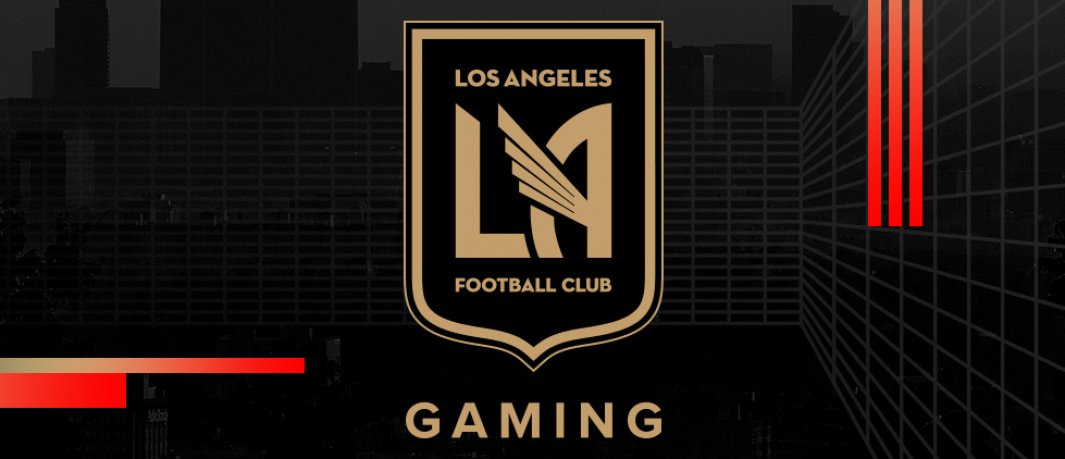 Picture: LAFC
---
💸 Sports Investment Trends — October, 2019
Chinese eSports organization Victory Five raises over $14M in Series A funding, and announced plans for a venue. Read on here.

The British investment firm Hiro Capital announced the launch of a $110M VC fund to back games, esports, and digital sports companies in the EU and UK. Read on here. 
---
📊 Key Tech Sports Stats of The Week
$445.6M: The total amount wagered on sports in New Jersey in September, beating the previous record month by $60M, according to the New Jersey Division of Gaming Enforcement.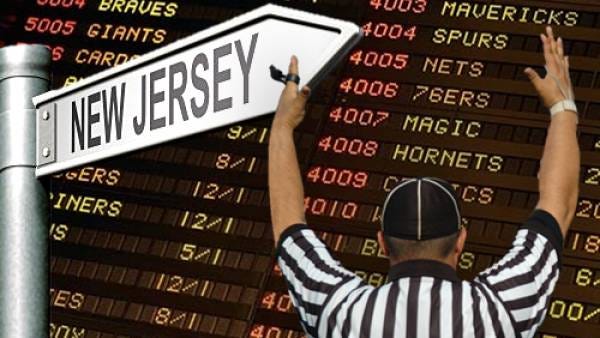 $400M: The annual estimated economic impact from hosting a Formula One race in Miami, according to Dolphins CEO Tom Garfinkel and Sean Bratches, F-1's managing director of commercial operations.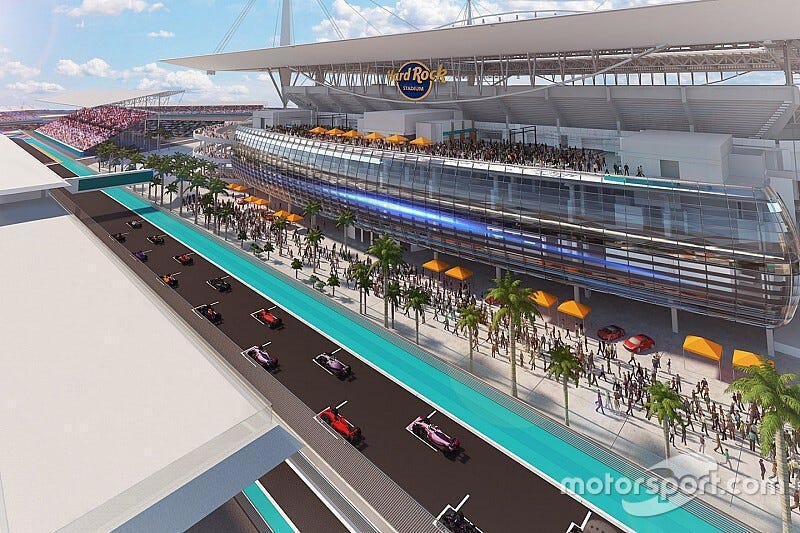 300M: 300 Million people play basketball recreationally in China.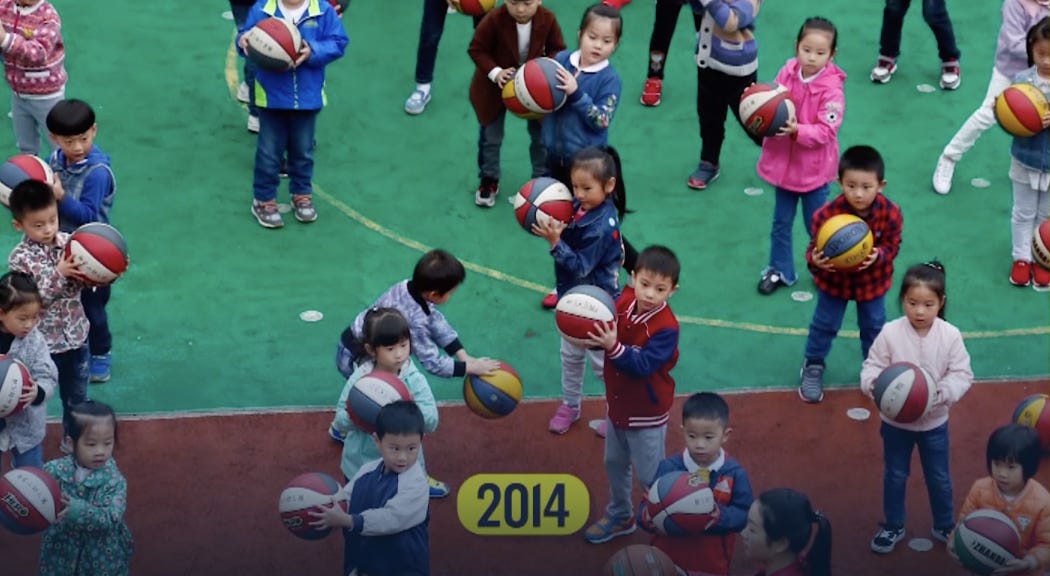 249M: Real Madrid is leading the way among top soccer teams with a total of 249M social media followers. FC Barcelona came as a close second with 246M followers.
Real Madrid - 249 million

FC Barcelona - 246 million

Manchester United - 130 million

Juventus - 85 million

Chelsea - 82 million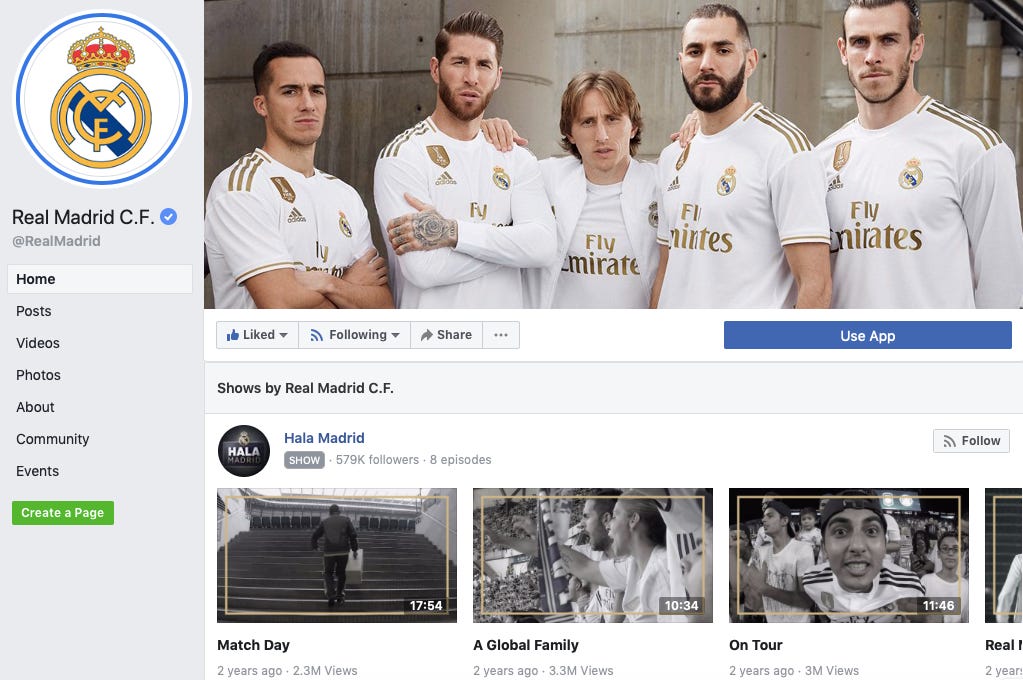 141M: The number of followers each of these properties had across Facebook, Instagram, Twitter, and YouTube as of October 10, according to KPMG:
UEFA Champions League - 141 million

NBA - 119 million

Premier League - 95 million

LaLiga - 87 million

FIFA World Cup - 68 million

NFL - 63 million

UFC - 54 million

International Cricket Council - 48 million

Indian Premier League - 31 million

MotoGP - 27 million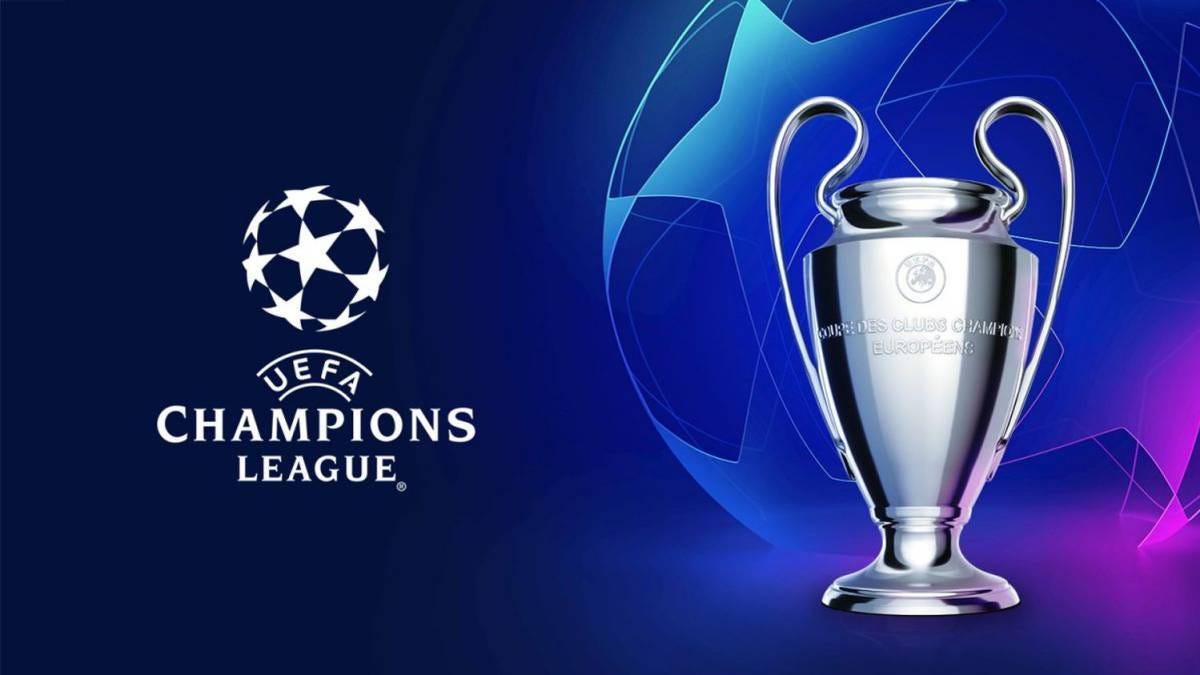 $25M: According to a report from the New York Times' Marc Stein, the controversy with China could cost the Rockets that much this year.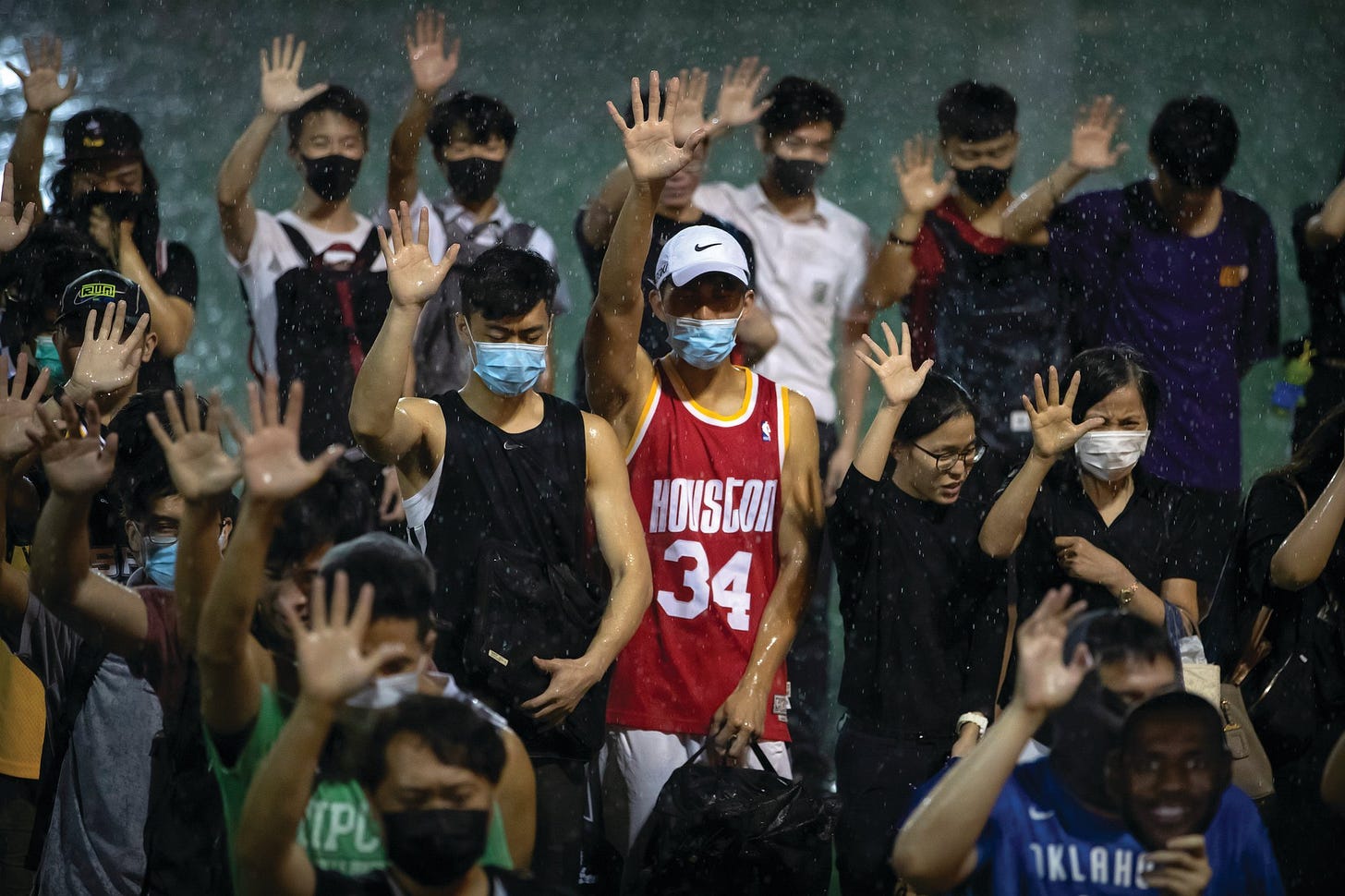 62%: Since Cristiano Ronaldo joined Juventus in July 2018, Juventus FC has seen its social media followership increase by 62%, making it the fourth most popular soccer club in terms of social media following in the world with 85M fans on social media.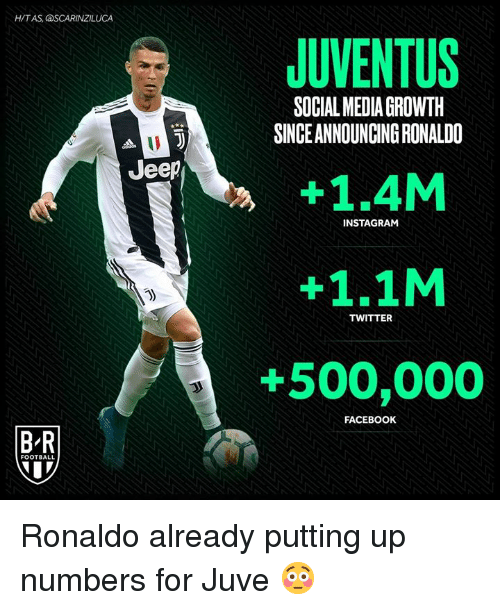 ---
📸 The Upside: Snapshots of The Week
MLS coming to Sacramento? Major League Soccer is expected to announce this week that it is awarding an expansion team to a Sacramento investor group, making the California capital city the 29th franchise in the fast-growing league, sources with direct knowledge of the deal told The Sacramento Bee last Tuesday.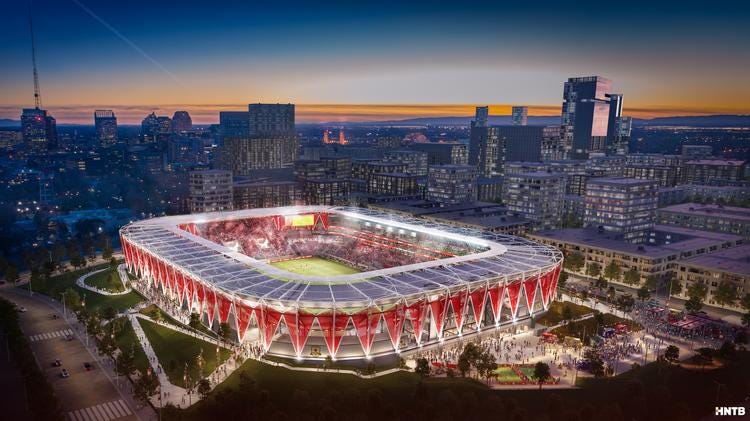 Virgin Galactic and Under Armour team up on spacesuits. Under Armour unveiled last week the spacesuits it is making for people to wear on flights to the edge of space with Richard Branson's Virgin Galactic.
The companies are collaborating on a full line of spacewear for Virgin Galactic, which the companies claim as the first collection "created specifically for private astronauts." The collection includes the spacesuit, a training suit, footwear and even a limited edition jacket.