Discover more from The Upside Newsletter
Data, insights, and stories from the world of sports, business, and technology.
Over 6,000 subscribers
🥽 💰 AR Buy Button, New Killer AR feature? Esports to reach $15B by 2023.
Global esport market is expected to reach $15.5B in revenue by 2023
Dear Friends and Members,
This weekend, we saw another epic game between Barcelona FC and Real Madrid. Apple launched an AR buy button while AR smart glasses MAD Gaze vendor raised $20M. Casio introduced a new smartwatch for weekend warriors. The global esports market is also now expected to reach $15B in revenue by 2023 with 646M esports viewers by then. Lastly, the International Olympic Committee (IOC) has now allocated a $897M reserve fund for potential canceled games.
This week, we also published our latest Analysis: Where the Sports OTT Market is Heading, so be sure to sign up for our premium subscription by clicking the "subscribe now" button below.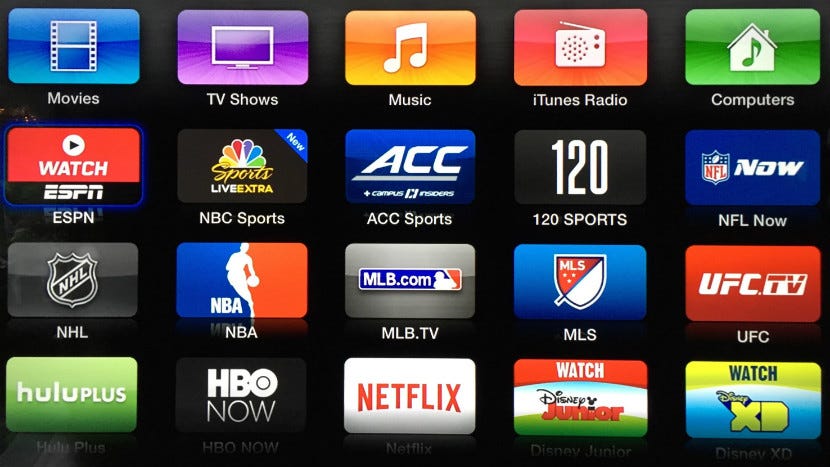 Looking for access all of our previously published analysis, insights, data, podcast interviews, and more? Subscribe now to unlock access!
Next week we will publish our latest weekly newsletter. As a reminder, in 1Q20, we plan to introduce a new major initiative that will better bring our sports tech community of thousands of sports tech execs (Pro teams, leagues, sports startups, VCs/investors, brands, etc.) together, so stay tuned!
If you have any questions about The Upside, need help with business development or fund raising, want to join our community of thousands of sports and tech execs (pro teams, leagues, athletes, investors..), or want to have access to our premium content, please check out Sports Tech Advisors and contact us at info@sportstechadvisors.co
📰 Top Stories We're Reading This Week 
🥽 AR smart glass maker MAD Gaze snags $19M Investment
🥽 Apple launches purchase button for AR Quick Look feature with Home Depot and Wayfair on board
⌚  All-new Casio G-Shock GBD-H1000 aims at Garmin with HRM and GPS
⌚  Wyze Band brings Alexa to a fitness tracker
🎮  Esports revenue to reach above $1B in Newzoo's esports report
💸 Latest Investment Trends
📊 Tech Stats of the Week
📸 Snapshots of the Week
Let's jump right into the insights and upside for all of these top stories
---
🎮 AR/VR/Video/Digital Sports News
🥽 AR smart glass maker MAD Gaze snags $19M Investment | Via: Forbes
AR smart glass maker MAD Gaze announced it has received a 130M yuan ($19M) Series A round investment from DNS Capital and Black30 Ventures. In 2018, the Chinese augmented reality (AR) smart glasses developer was named one of Fast Company's 50 Chinese technology companies to watch. This was soon followed by an $11M pre-A round. MAD Gaze then made news in 2019 when the Indiegogo campaign for their new $399 GLOW smartglasses raised over $650,000. These fashionable GLOW smart glasses from MAD Gaze will be available in the spring. 
CEO Jordan Cheng founded MAD Gaze in 2013. Over the past four years, the company has launched seven AR glasses: Ares, X5, X5S, X5P, Vader, GLOW, GLOW Plus, and a smart watch, MAD Gaze Watch, which was launched at CES in January. The watch uses bone conduction technology and has gesture control, which also controls their new GLOW glasses. The company plans to do an Indiegogo campaign for the watch before the end of March. 
⬆️ The Upside:  We believe that $20M to build a successful AR glasses business is not enough. Long are the days when AR glasses startups (Meta, ODG..) could raise $50M. We believe there is a lot of skepticism from most investors and VCs to fund AR glasses startups these days because of recent failures (Meta, ODG..). From a product standpoint, the MAD Gaze glasses look like a copy of the Nreal glasses. $400 is a good price point but there needs to be a solid AR app ecosystem around it to be a success. It also remains to be seen how good the battery life of the device will be which will another critical factor to make it a mass market product.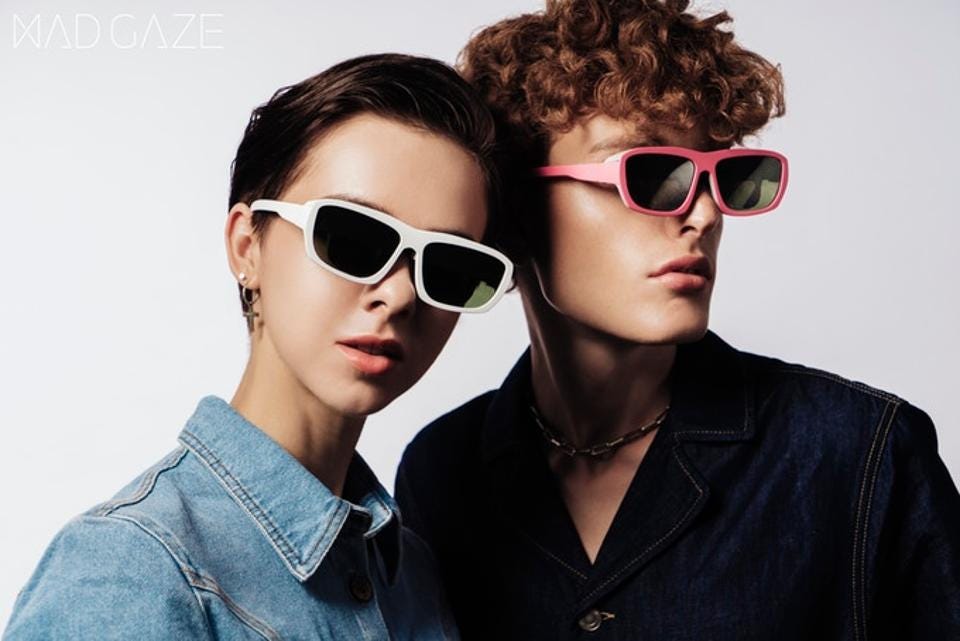 Picture: Ubisoft
🥽 Apple launches purchase button for AR Quick Look feature with Home Depot and Wayfair on board| Via: 9T5mac.com
Apple's update to its augmented reality Quick Look feature to let retailers sell their products and more right within the AR experience is starting to roll out from major brands like Home Depot, Wayfair, Bang & Olufsen, and more.
Reported by TechCrunch, not only can companies use the new Quick Look button allows customers to make purchases via Apple Pay, they can also send a user to a support chat, or a number of other options.
Apple is expanding upon the concept a bit, allowing developers to bring a customizable button into the mix. It could be a purchase button, triggering an Apple Pay prompt on the spot. Or it can be wired up to do just about any other single action a retailer might want. It could initiate a customer support chat to let a customer ask about color options — or it could point them to local retailers who have it in stock so they can see it in person.
Since Quick Look originally debuted with ARKit back in 2018, companies have seen some impressive results. TechCrunch notes some data from Houzz and Build.com.
In 2018, Houzz CEO Adi Tatarko said that users of their AR tools were 11x more likely to make a purchase. Build.com found that people who checked out an item in AR were 22% less likely to return it.
Starting today, big brands like The Home Depot, 1-800-Flowers, Wayfair, Bang & Olufsen, and more are rolling out their new Quick Look integrations.
If you're a developer interested to add an Apple Pay or another custom button to Quick Look, check out Apple's developer guide here.
⬆️ The Upside:  We believe this is a good move by Apple to launch this new AR functionality. Apple will be able to tap into the fast growing AR in retail market, valued at $1.16B in 2018 and projected to reach $7.9B by 2023, at a CAGR of 47.1% during the forecast period. The AR commerce market is also expected to reach $12B by 2023, according to ARtillery Intelligence. Generally speaking, this is a great strategic move for Apple which will help the company further drive its services revenue, a top priority for Apple.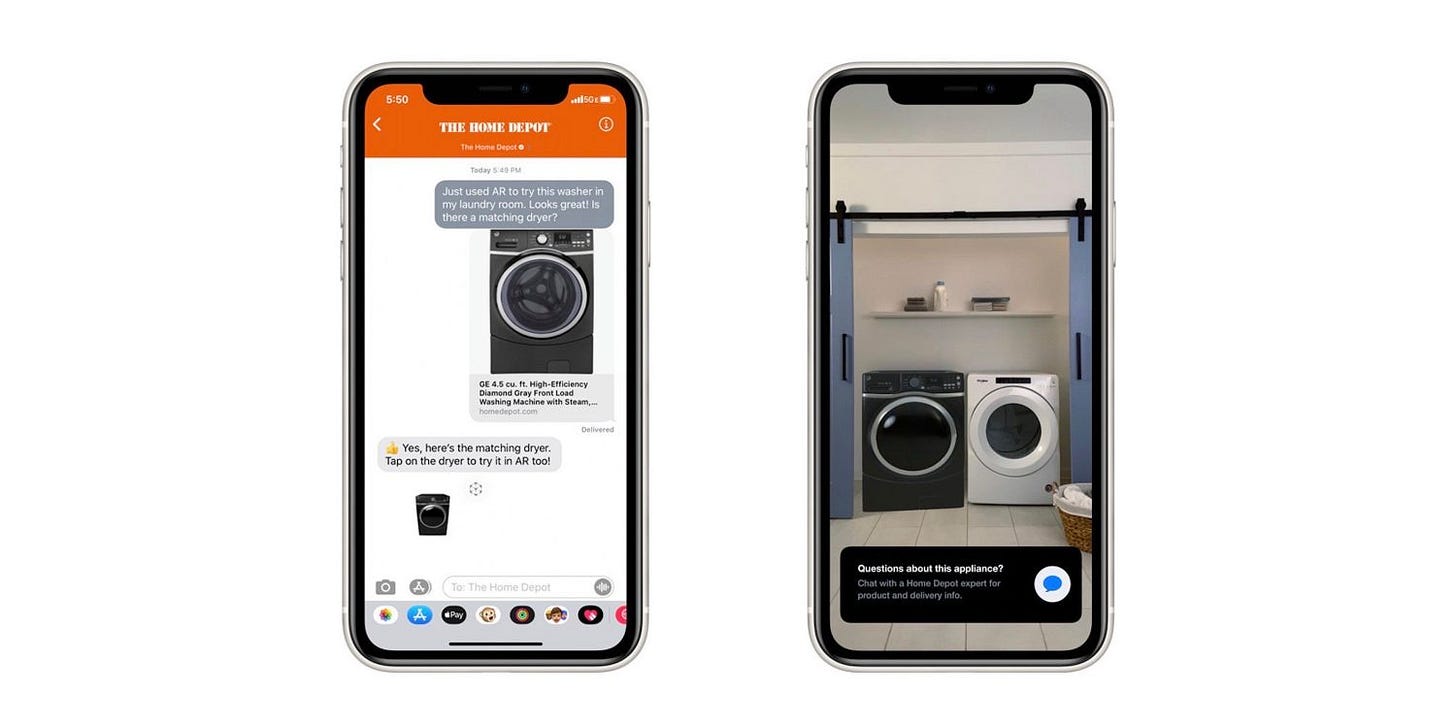 Picture: Apple
---
🚑 Wearables, Health, Nutrition News
⌚  All-new Casio G-Shock GBD-H1000 aims at Garmin with HRM and GPS | Via: Wareable
Casio has launched a new G-Shock smartwatch, and it's got Garmin in its sights with a big focus on fitness. It's called the Casio G-Shock GSQUAD GBD-H1000, and unlike previous efforts from the G-Shock range, it's a true fitness power house. On board is GPS (including GLONASS support which boosts accuracy and connection speed), a heart rate monitor as well as altitude/barometric pressure, compass, temperature and acceleration sensors. As you'd expect from a G-Shock it's all about toughness, so there's 200 metres of water resistance just to take it to the likes of Garmin's sports watches, which mostly feature 50 metres, and have a handful that max out at 100 metres water resistance.
And the features don't end there. The H1000 will estimate VO2 Max by blending data from the heart rate and GPS, although there's no word yet on which algorithms are doing the hard work. However, aerobic training effect and anaerobic training effect are on the list and those are two fixtures of advanced Garmins such as the Fenix 6 and Forerunner 945.
Then there's the battery life. 14 hours of GPS tracking is the stated longevity, which puts it up with midrange Garmins. That's fairly impressive, although given it weighs in at 110g – the Fenix 6 is 83g – there's a slight mismatch. However, if you just use it as a watch without getting GPS, you can get a year of battery life according to Casio.
And finally, price. We have no idea on that either. The Fenix is the lazy comparison which starts at around £500. We'll have to wait to see how it stacks up.
⬆️ The Upside: We believe that this is a nice upgrade for Casio. This smartwatch is meant to be for weekend warriors who love outdoors. It is not meant to be very sophisticated in terms of biosensing capabilities (HR, VO2 Max..). The price is also quite expensive but it comes with the territory. Ultimately we do not expect Casio to sell this device in very large volume. This is just a SKU that is addressing a specific user persona and a targeted niche.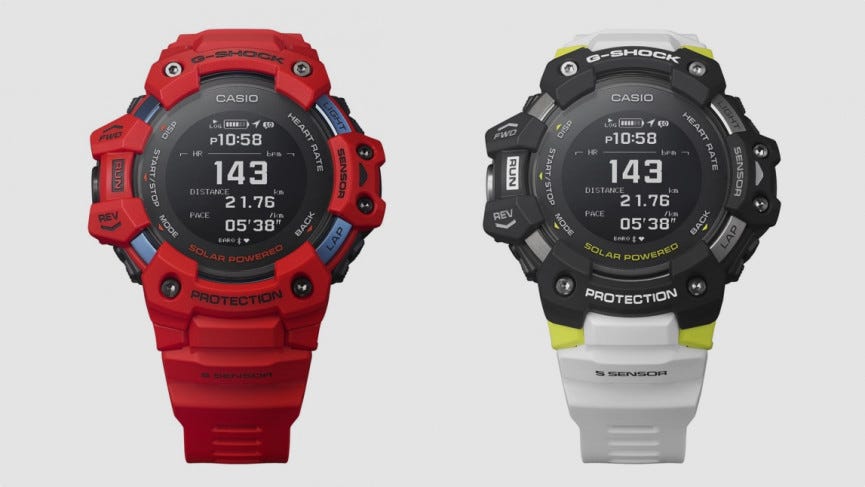 Picture: Casio
⌚  Wyze Band brings Alexa to a fitness tracker | Via: Wareable
Seattle-based Wyze is launching an Alexa-connected fitness tracker, as it looks to blend the wearable tech and smart home worlds.
For the uninitiated, Wyze has been churning out budget smart home devices since 2017, and has launched cameras, bulbs and door locks from as little as $37.
Wyze was founded by former Amazon product people, and brings much the same ethos as the company's Fire devices: simple design, strong features, low prices.
From the leaks the Wyze Band itself looks like a pretty run-of-the-mill affair – and that continues in terms of fitness tracking specs: heart rate, sleep, steps are all part of the mix – according to Zatz Not Funny. However, the built-in microphone that enables Alexa on the wrist sets it apart from the competition. But details on how that will be implemented are scant.

⬆️ The Upside: We see this type of product has a niche product. In fact we don't believe there is a mass market for this. We've seen Alexa integrated onto the wrist via the Fitbit Versa 2 – which uses tap-to-wake functionality, and a more limited set of features. Without a speaker, there's no way for Alexa to respond to requests, so it's all a little underwhelming.
Picture: Wize
---
🎮 Esports & Crypto-Currency News
🎮  Esports revenue to reach above $1B in Newzoo's esports report | Via: Insider Sport
Newzoo's 2020 Global Esports Market Report has reported that esports revenue will grow to $1.1B this year, a 15% increase from 2019's $950.6M figure.
The annual 100-page report, which has been providing analytical data on esports' growth for the last six years, also states that $822M of the revenues will come from media rights and sponsorships. This will be the first time that specifically esports revenue will reach over $1B, previously the figure has been passed but with platform revenues also included.
The esports sector has benefited from some major sponsorships already this year with Nike signing a four year deal with China's League of Legends competition, the LPL, and Excel Esports entering an agreement with British Telecommunications (BT). The report claimed that by 2023 media rights and sponsorship revenue will increase to $1.2B, equalling 76% of esports' total revenue. China has recorded the largest market revenues in 2020, totalling $385.1M, followed by North America ($252.6M) and Western Europe ($201.2M).

In terms of viewership, 2020 is expected to see a significant growth with the scene anticipated to reach a global audience of 495M people an increase 11.7%. Newzoo also mentioned that 222.9M of that audience would be classed as 'esport enthusiasts' showing that along with securing a solid fanbase, casual esports viewers are starting to become more common.
⬆️ The Upside: It should come as no surprise that media rights and sponsorship revenue captures the majority of esports revenue at a global scale. In 2020 and beyond we expect major brands (US Navy..) to continue to focus their efforts on esports. We also expect major sports leagues to create esports academies to attract local talent.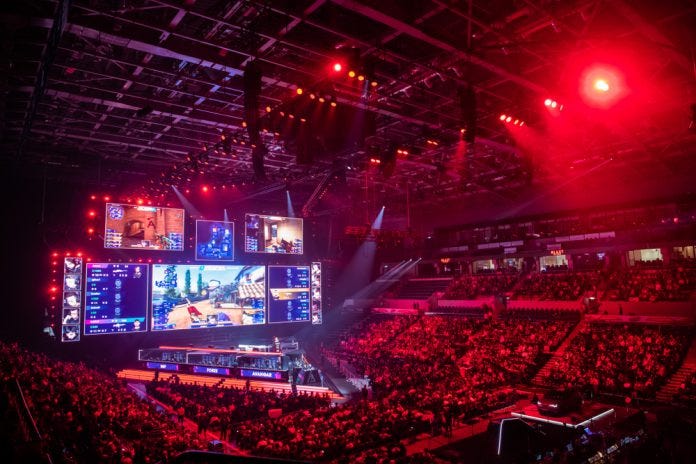 ---
💸 Sports Investment (Fund raising, M&As) Trends — March 2020
AR smart glass maker MAD Gaze snags $19M investment. Read on here.

Tempo lands $17.5M Series A for AI-powered home workouts. Read on here.

AI analytics startup Kitman Labs secures nearly $551K from Sony's venture arm. Read on here.
---
📊 Key Tech Sports Stats of The Week
$84B: According to Fior Markets, the global AR market is expected to grow from $5.25B in 2017 to $84.46B by 2025 at a CAGR of 41.5% during the forecast period 2018-2025.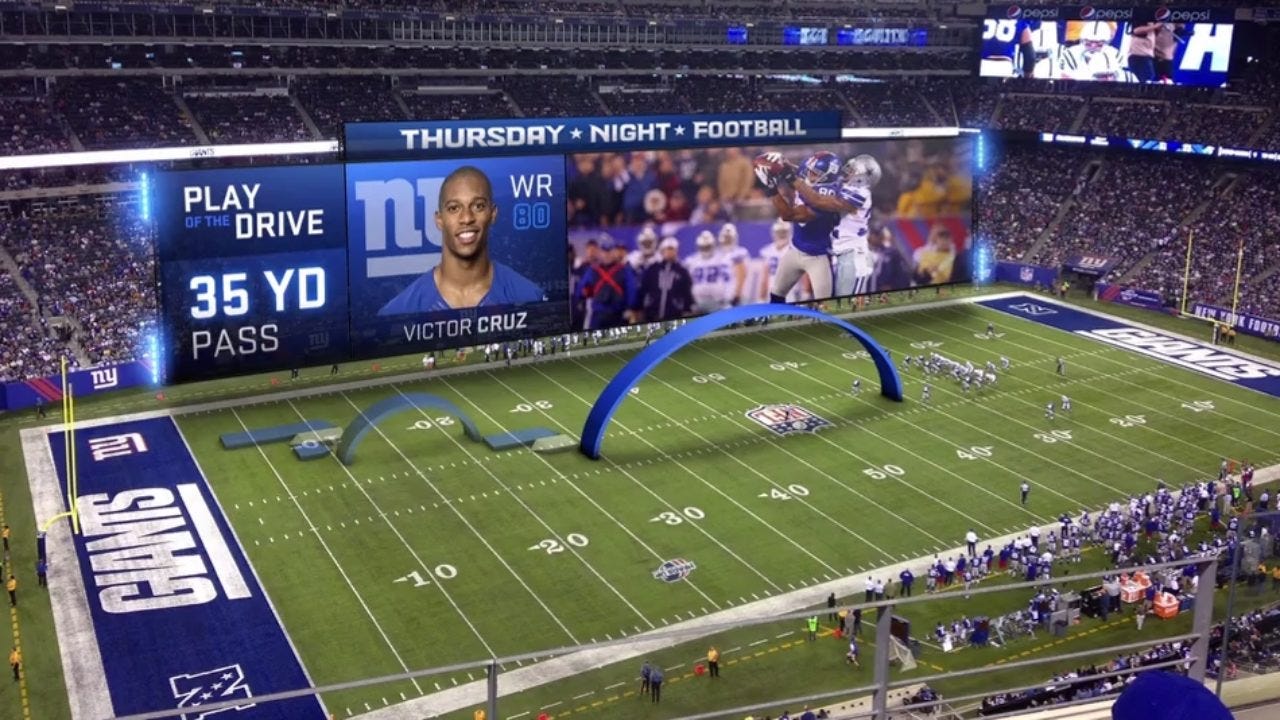 $15.5B: The global esport market is expected to reach $15.5B in revenue by 2023, up from nearly $1B in 2019, according to Newzoo.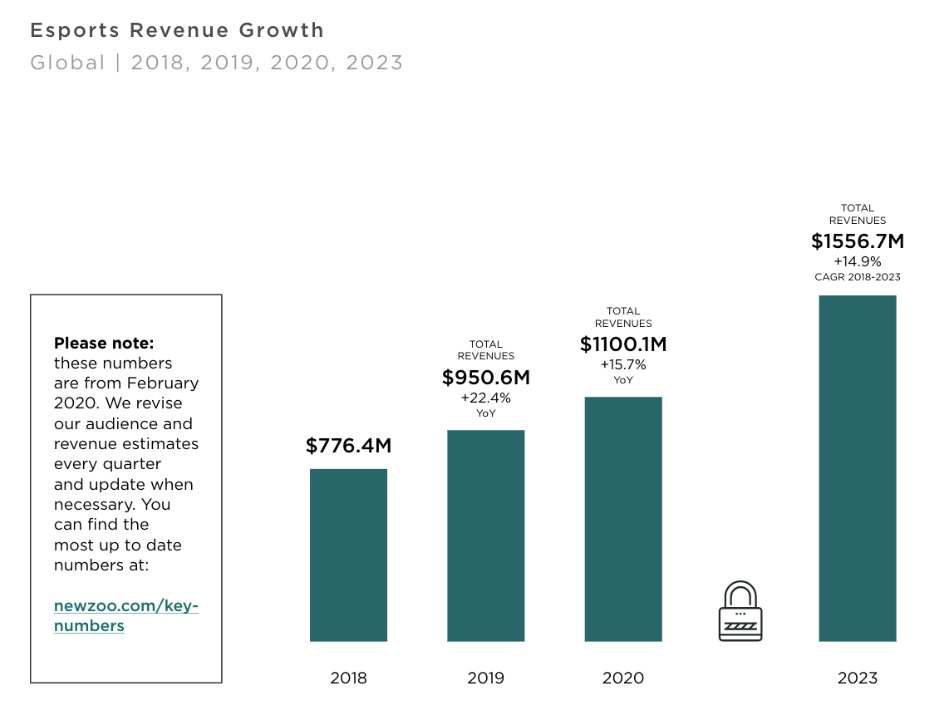 Picture: Newzoo, 2020
$5.7B: The International Olympic Committee (IOC) made $5.7B in last four-year Olympic cycle.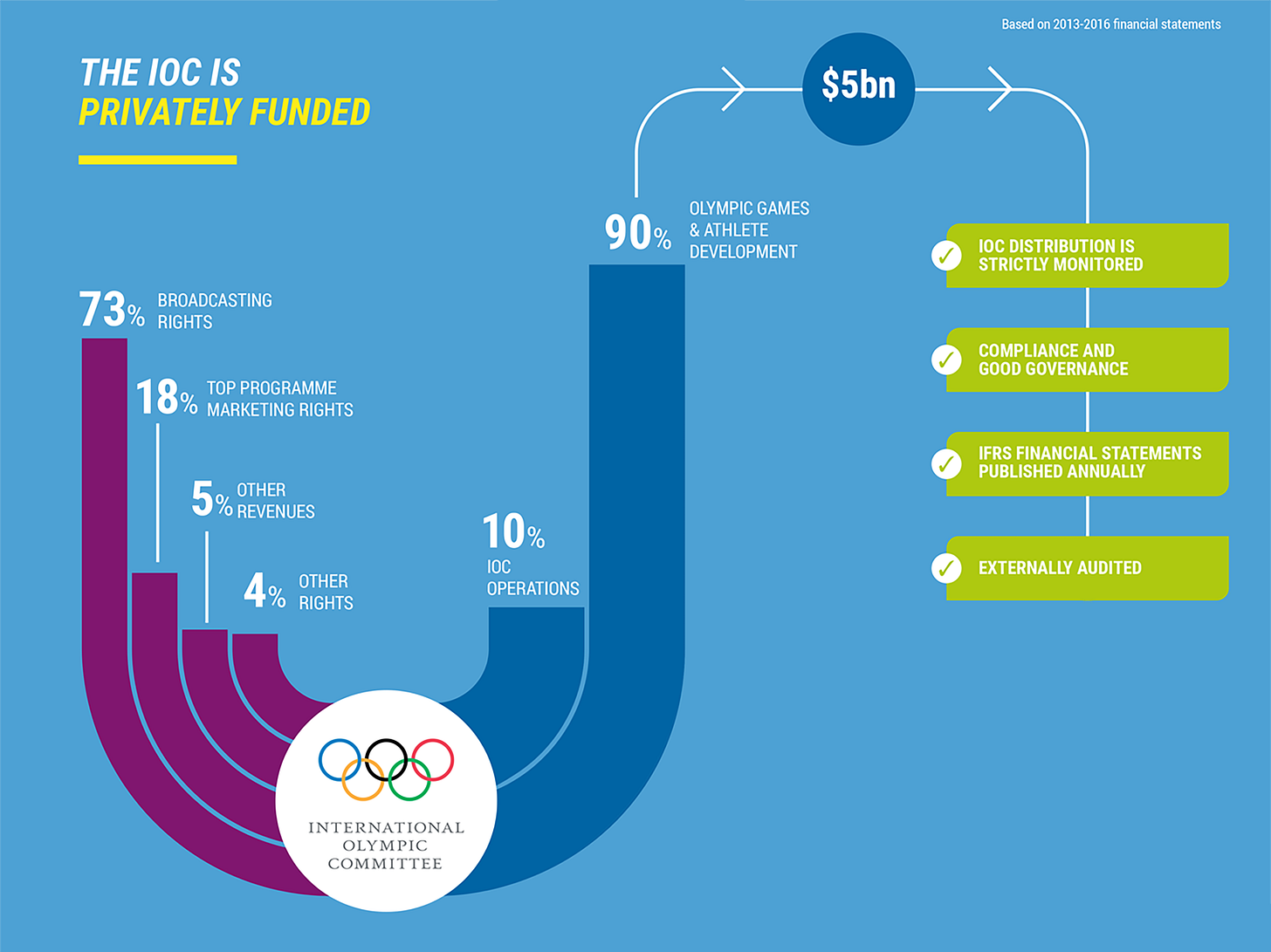 $1B: FIFA has turned to an American financial advisory firm to jump-start its efforts to secure the $1B it will require to successfully launch its inaugural 24-team Club World Cup next year, the New York Times reports.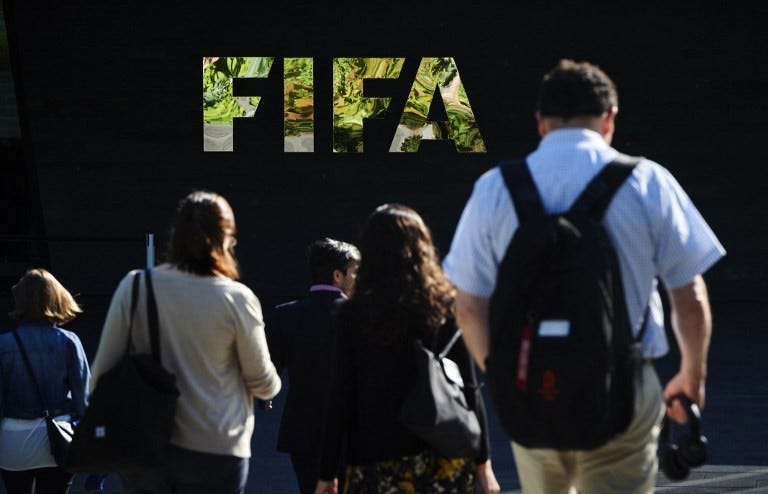 $897M: The IOC has a $897M reserve fund for canceled games. Many are now wondering how the Coronavirus outbreak might effect the 2020 Summer Games in Tokyo.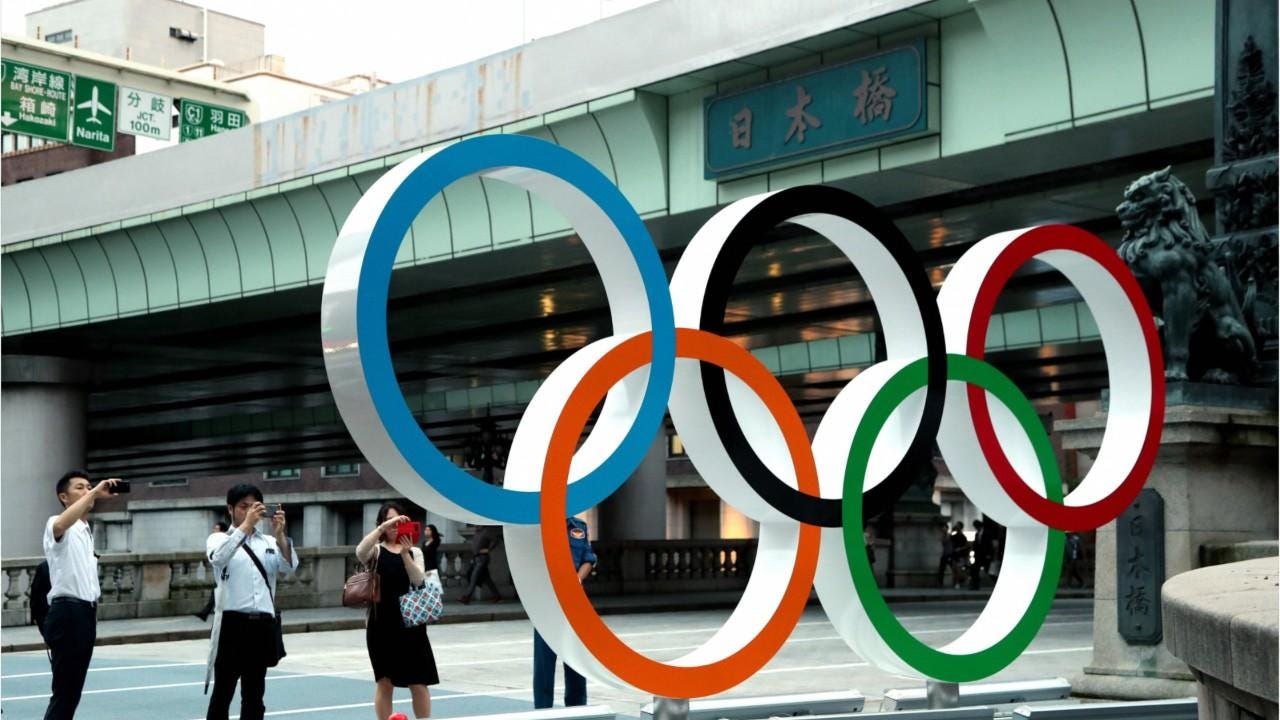 696M: The number of esports viewers is expected to reach 646M by 2023, up from 443M viewers in 2019, according to Newzoo.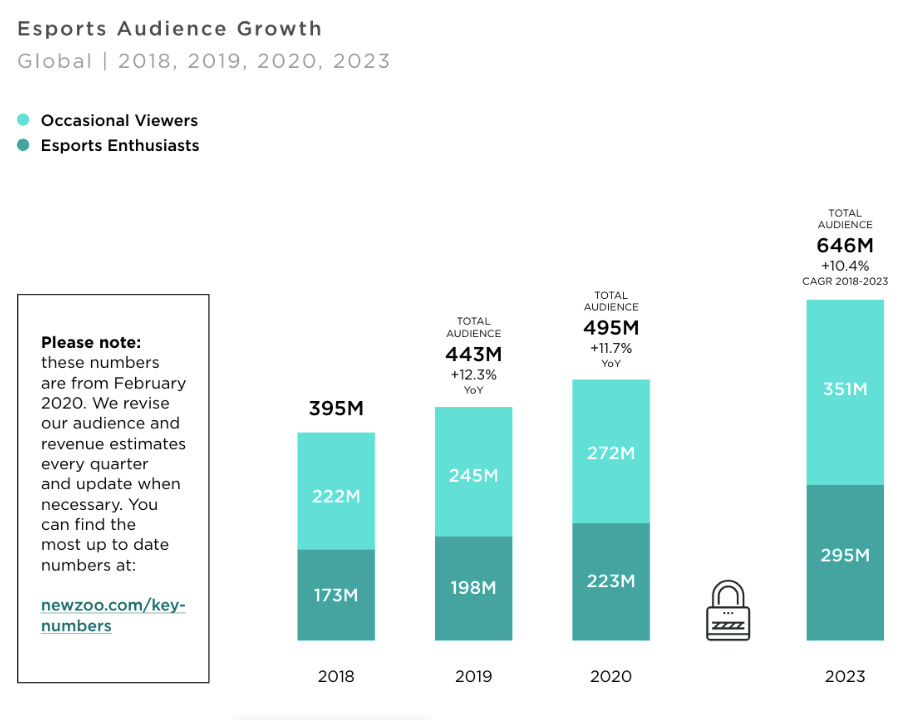 Picture: Newzoo, 2020
$686M: Premier league soccer team and Champions league champion Liverpool announced record revenue of $686M in 2019.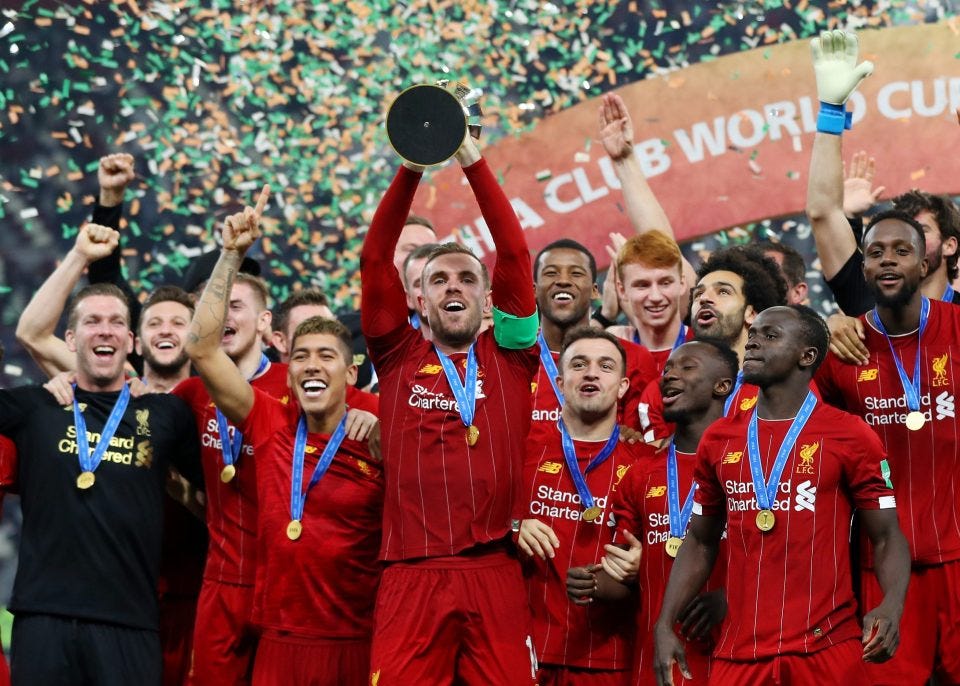 $17M: Tony Romo agreed to a multi-year deal worth $17M per season and be worth more than $100M total, which will make Romo the highest paid NFL analyst in TV history.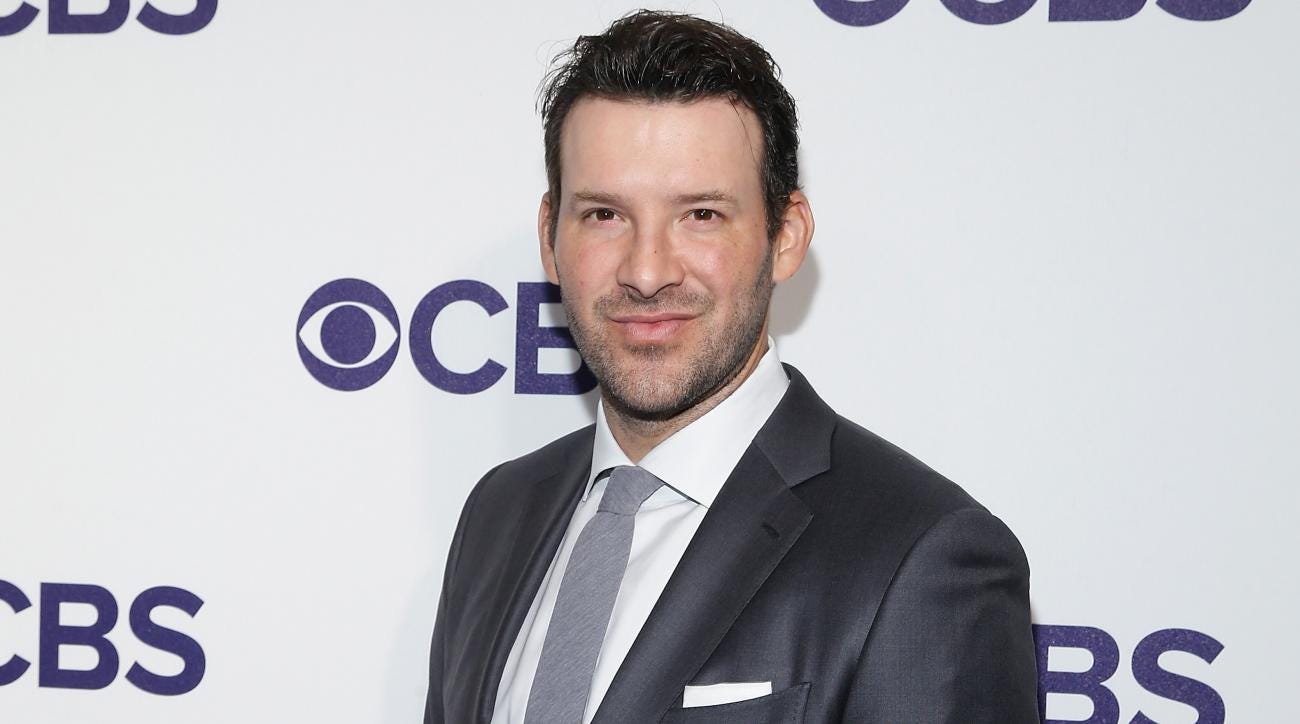 $7.2M: Neymar Jr is taking Barcelona to court again, this time for $7.2M.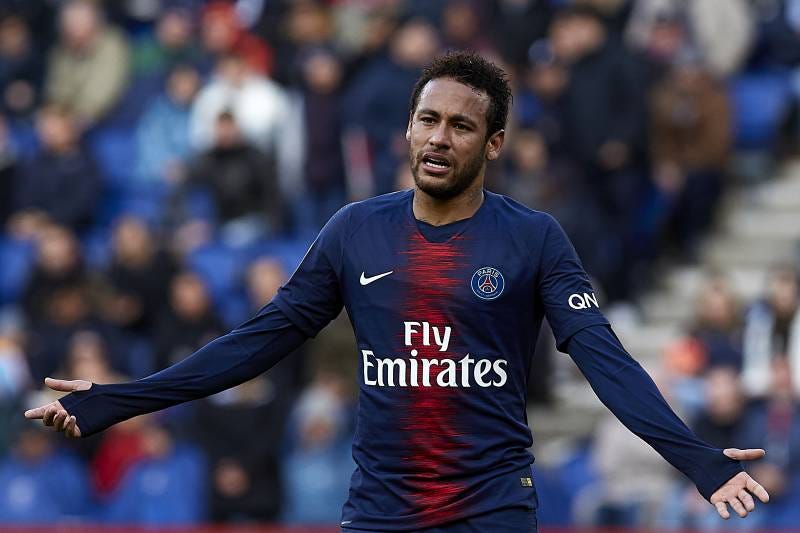 401K: According to a new social report by Conviva, the top 20 sports media brands on TikTok increased their following by an average of 401,255 in the past month. The NFL also squeezed past the NBA for highest average following per team, according to Conviva's TikTok Benchmarks and Strategy Guide.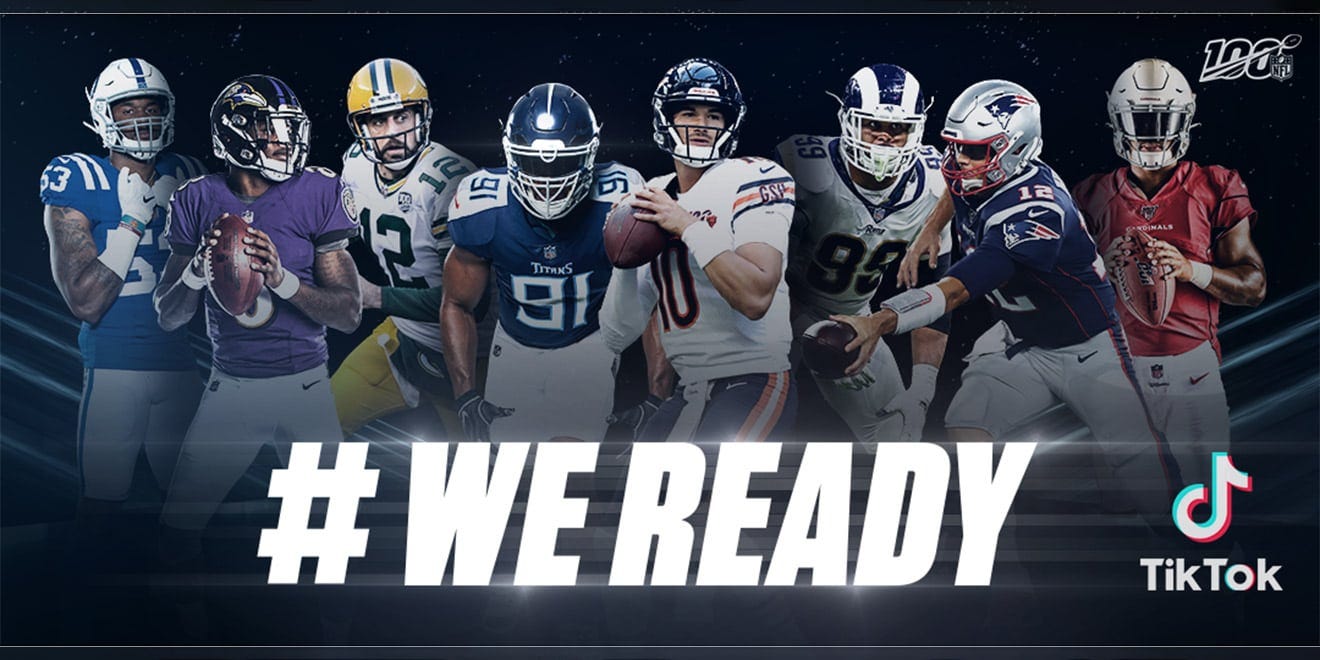 96: The Coronavirus can allegedly live up to 96 hrs on a phone screen, according to a latest study.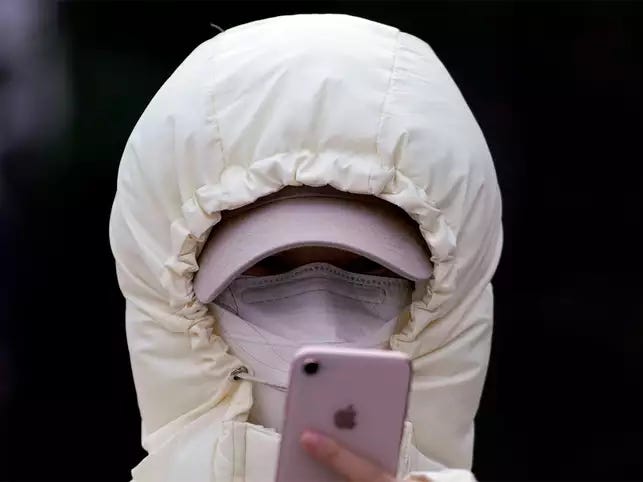 57.9%: According to Newzoo, 57.9% of the global esports revenue streams is expected to come from sponsorship in 2020., vs 17% for media rights.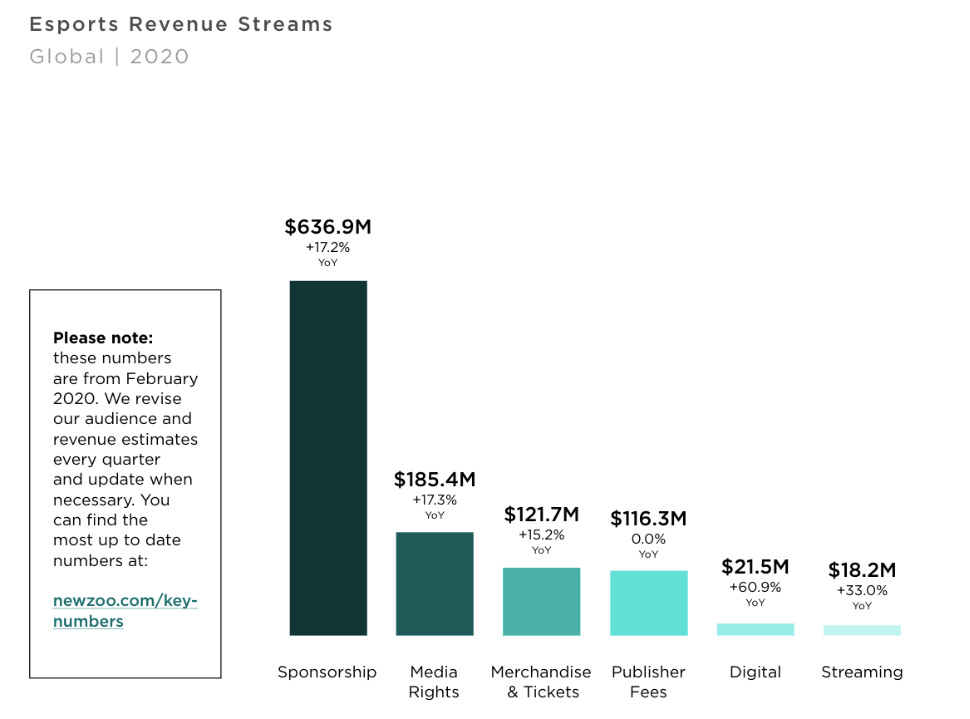 Picture: Newzoo, 2020
20: Williamson (Zion) scored 24 points while shooting 11-of-16 from the field in the New Orleans Pelicans' 116-104 win against the Cleveland Cavaliers last week. The performance was historic, too. The 19-year-old became the first teenager in league history to drop 10 straight 20-point games.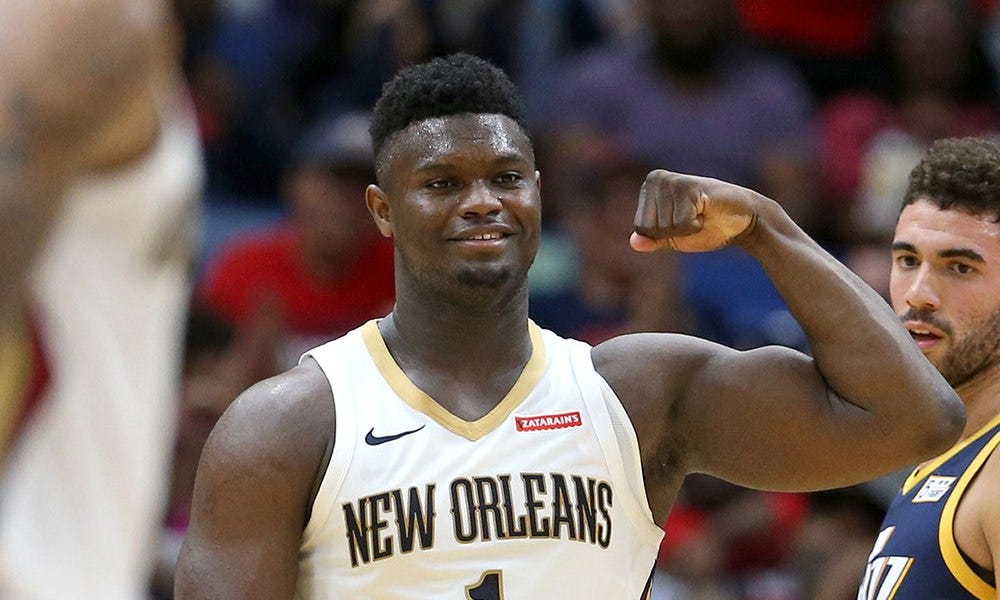 19: Last weekend, at 19 years old, Vinícius Jr. becomes the youngest player to score in El Clásico history, breaking Messi's record, as part of the 2-0 Real Madrid's victory over FC Barcelona.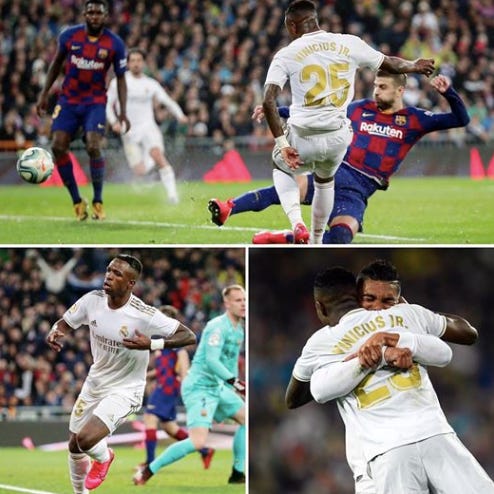 ---
📸 The Upside: Snapshots & video of The Week.
NBA 2K League Moving its 2K League Studio to Manhattan. Here is a screenshot below from the NBA 2K "virtual" studio which was created by Live CGI. On another note, the NBA 2K League announced last week its plan to move its 2K League Studio from Long Island City to Manhattan, NY.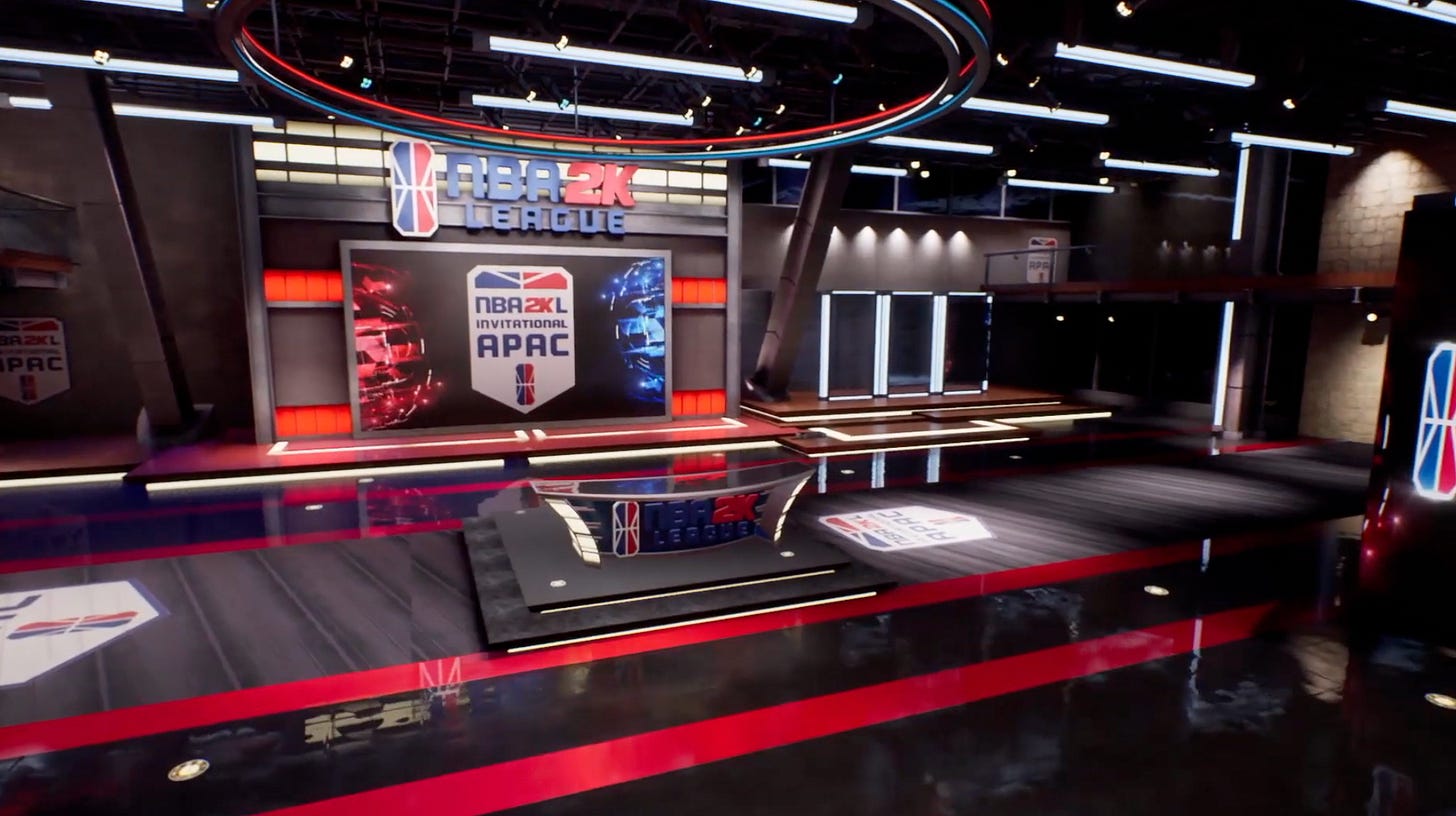 Picture: NBA 2K "virtual" studio created by Live CGI.
LAFC (MLS) honor Kobe and Gigi. Last week, the LAFC (MLS) honored Kobe Bryant and his daughter Gigi with a banner during their MLS game. Well done!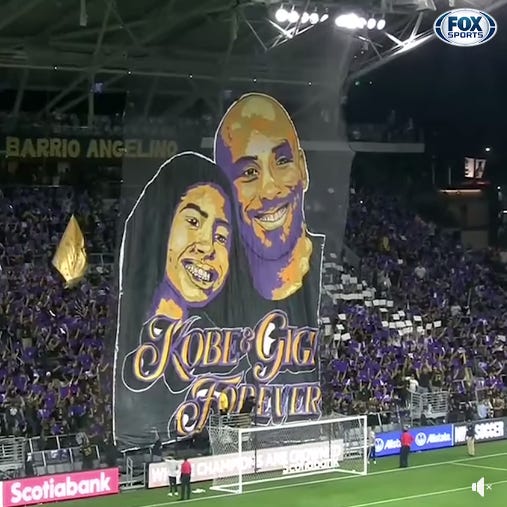 Laliga's latest AR creation. Laliga is one of the most creative sports leagues when it comes to creating AR overlays on top of the live sports TV experience. Here is one of its latest AR creations.