Discover more from The Upside Newsletter
Data, insights, and stories from the world of sports, business, and technology.
Over 6,000 subscribers
🥽 🎮🏀 Major Sports Leagues Going Virtual to Offset COVID-19 Crisis
Nike Chinese Ecommerce Sales and NASCAR Esport Seeing Spike
Dear Friends and Members,
Last week, the Coronavirus was once again at the heart of most conversations in the world of elite sports. And as a result of the Coronavirus crisis, many pro teams and leagues are now starting to adopt four main strategies to try to mitigate the impact of COVID-19 and help prevent further spread of the virus:
(1) Launching virtual esport and/or VR events: This is what Laliga, MLS, NASCAR, MotoGP and other leagues have done in the past week. The response from fans have so far been very positive. Nielsen reported that there were 903K viewers for the NASCAR Esports Event on Fox Sports last week.
(2) Some teams and leagues have cut their players', and/or employees' salaries for the time being. This is what Bayern Munich FC and Borussia Dortmund FC recently announced last week. The NHL is cutting the pay of league office employees by 25%, and the NBA will also be reducing salaries by 20% for 100 of its top-earning executives, according to ESPN. Juventus, and its players also agreed to wage reduction that will save the club $100M during the coronavirus crisis. Bayern Munich, Borussia Dortmund, RB Leipzig and Bayer Leverkusen have also announced they will provide $22M to sides in the top and second-tier German soccer teams in order to compensate for some of the financial losses caused by the COVID-19 outbreak.
(3) Major sports and fitness companies are offering free digital services in the hope to convert some of those fans into a premium subscription post COVID-19 crisis. This is what we believe the NBA, NFL, and now Nike, Fitbit are hoping to accomplish as they are now offering some of their digital apps and services for free.
(4) Many teams (e.g. Bucks/NBA, Real Madrid, PSG..), players (Kevin Love/Cavs/NBA, Djokovic, Federer, Nadal, Gasol..), and leagues (NBA, Laliga..) have started campaigns to donate money for those impacted by COVID-19. The NBA recently launched "NBA Together" - a global community and social engagement campaign that aims to support, engage, educate and inspire youth, families and fans in response to the coronavirus pandemic. This past weekend LaLiga hosted "La Liga Santander Fest", a musical charity festival featuring more than 50 artists and athletes (Nadal..), players (Ramos, Pique..) from the league and the world of elite sports. The Laliga event ended up raising $552K.
Some major sports companies are also starting to see a positive trend post COVID-19 in China. Nike announced last week that despite physical store headwinds, Nike ecommerce sales jumped 30% in China in the third quarter, even as overall sales in the country fell 4%.. Nike relied on the marketing of in-home workouts and products to quarantined consumers to recover sales.
Looking for access all of our previously published analysis, insights, data, podcast interviews, and more? Subscribe now to unlock access!
On Wednesday we will publish our podcast interview with Vasu Kulkarni partner at Courtside Ventures a leading sports tech VC. Throughout our conversation, we talked about how he got into the VC world, what he is looking for when considering investing into a startup, and what he believes are the major trends in sports tech and which sports tech sectors are likely to benefit from the current environment. Vasu also gave us his advice for any CEOs looking to raise money, and navigate the challenging environment with the Coronavirus, and the type of impact the virus could have on the sports tech industry.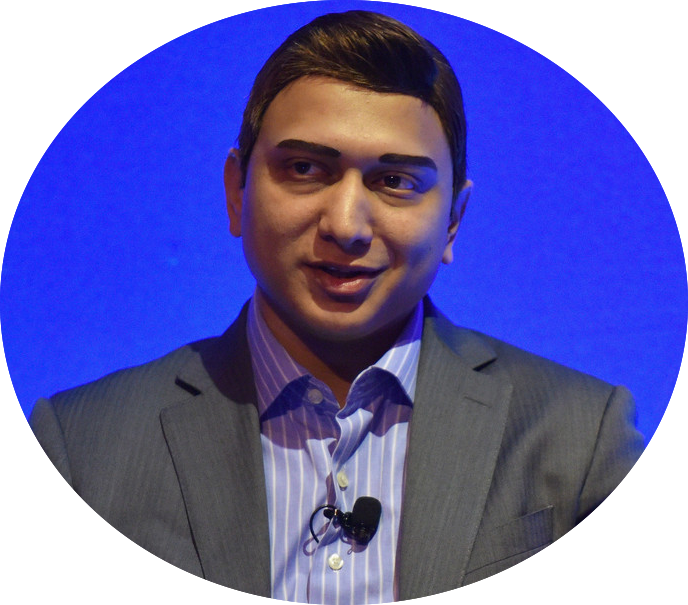 As a reminder, we plan to soon introduce a new major initiative that will better bring our sports tech community of thousands of sports tech execs (Pro teams, leagues, sports startups, VCs/investors, brands, etc.) together, so stay tuned!
If you have any questions about The Upside, need help with business development or fund raising, want to join our community of thousands of sports and tech execs (pro teams, leagues, athletes, investors..), or want to have access to our premium content, please check out Sports Tech Advisors and contact us at info@sportstechadvisors.co
If you love sports performance, are good with data analytics, the 49ers (NFL) are looking for a sports performance analyst, to apply go here to see this job as well as all the other jobs.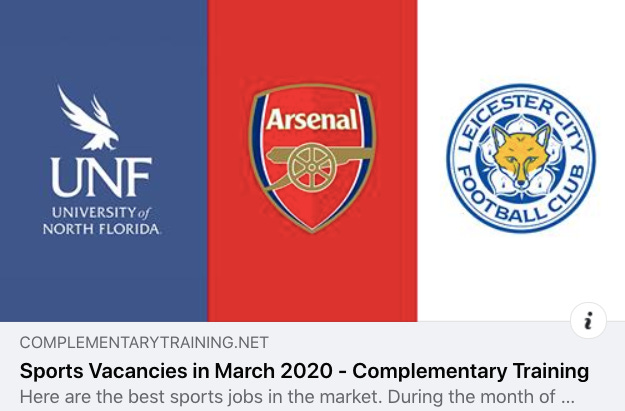 Lastly check out the free webinar on US soccer high performance organized by US Soccer. The webinar will take place tomorrow, Tuesday, Mar 31, 2020 at 11 am EST. You can sign up here.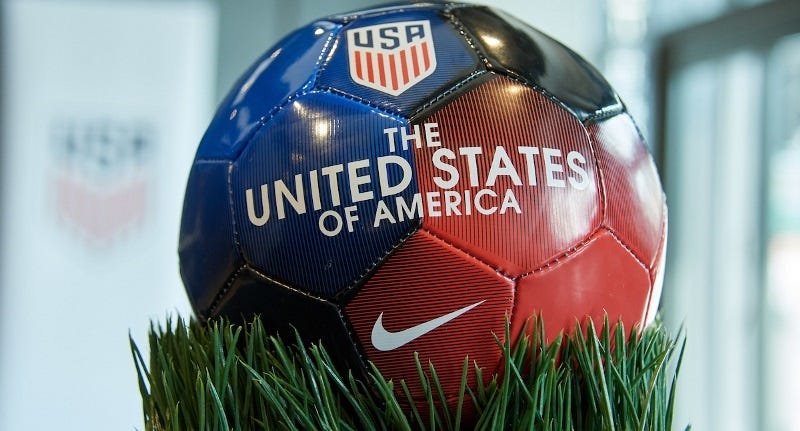 📰 Top Stories We're Reading This Week 
🥽 GWU uses VR to take you inside a coronavirus-damaged lung
⌚Nike offers workout app for free as COVID-19 keeps people indoors
⌚Swiss startup Aktiia scores over $6M for its cuff-less blood monitoring system
⌚  Fitbit Premium is now free to help you stay healthy in the lockdown
⌚ ​Tissot T-Touch Connect Solar hybrid is Swatch's long-awaited smartwatch
⌚ ​Strava Routes could help you find isolated places to run and cycle
🎮  MotoGP™ set to bring fans a Virtual Race
🎮  McLaren (F1) takes its esports division to the next level with Logitech
💸 Latest Investment Trends
📊 Tech Stats of the Week
📸 Snapshots of the Week
Let's jump right into the insights and upside for all of these top stories
---
🎮 AR/VR/Video/Digital Sports News
🥽 GWU uses VR to take you inside a coronavirus-damaged lung | Via: VentureBeat
At this stage of the global coronavirus pandemic, the impact of a COVID-19 infection is generally understood — often beginning with a mild fever and flu-like symptoms and potentially followed by a rapid decline in breathing capacity — but there hasn't been an easy way to see how lungs are actually impacted by the disease. This week, George Washington University Hospital released a "virtual reality" flythrough of COVID-19-infected lungs in hopes that the visuals will startle viewers into keeping themselves and others safe.
The VR video was codeveloped by GWU thoracic surgical chief Dr. Keith Mortman and Surgical Theater, developers of VR imaging software that uses real-world data to create medical-grade 3D visualizations. Mortman previously used the software to show patients their lung or esophageal tumors prior to surgery but saw an opportunity to reveal the unusual way COVID-19 operates after taking a CT scan of an infected patient.
⬆️ The Upside:  This VR simulation is quite telling about how the COVID-19 is impacting patients' lungs and causing respiratory issues. We are personally optimistic that in the coming months things will get better, the number of COVID-19 cases will slow down. This is what happened in China and it is happening now in areas like San Francisco. As long as authorities are taking the proper measures and the local population is following those measures we will be on the path of recovery. Major sports leagues will resume again. We are anticipating that most sports leagues will start again in early May 2020 with or without the fans.
Picture: Surgical Theater
---
🚑 Wearables, Health, Nutrition News
⌚Nike offers workout app for free as COVID-19 keeps people indoors | Via: Mobile Marketer
Last week Nike dropped the subscription fee for its NTC Premium service that provides streaming workout videos, training programs and expert tips from trainers, the sportswear giant announced in a blog post. NTC Premium includes its Nike App, the Nike Running Club (NRC) app, the Nike Training Club (NTC) app, social channels, nike.com and its "Trained" podcast.  NTC Premium, which is only available in the U.S., has a library of more than 185 workouts ranging in duration from 15 to 60 minutes. The workouts include bodyweight-only sessions, yoga classes, targeted training programs and full-equipment workouts for all fitness levels. Nike on March 23 added content about mindset, movement, nutrition, recovery and sleep to its social media channels, website and Nike App, per the announcement.
In addition, Nike this week launched a campaign on social media that fits current themes of social distancing and self-isolation. Its revamped creative includes a new slogan, "Play inside, play for the world," along with corresponding hashtags. The company also donated $15 million to help fight the pandemic, Footwear News reported.
⬆️ The Upside: We believe this is a good move by Nike. Nike's apps have become an important part of Nike's digital strategy. Digital represents more than 20% of Nike overall business, with apps as "the sharp point" of its growth. The Nike app grew its revenue close to triple digits in 3Q19, fueled by member acquisition and strong monthly engagement. Its app sales grew more than 60% during the quarter. Nike's regular shopping app, as well as the hyper-targeted SNKRS app, account for one-third of the retailer's total digital revenue. We believe that Nike's strategy is simple: To offer its NTC app for free to its users in the hope that many of them will convert into premium members once the COVID-19 crisis is over, which will help further boost Nike's digital revenue and top line.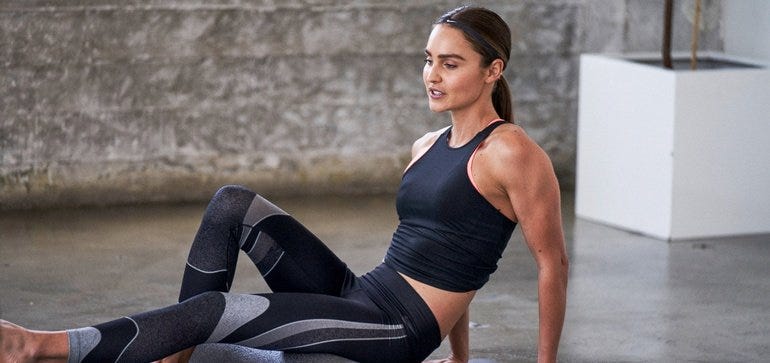 Picture: Nike
⌚Swiss startup Aktiia scores over $6M for its cuff-less blood monitoring system | Via: MobiHealthNews
Cuff-less blood pressure monitor company Aktiia scored $6.1M in its second funding round. Redalpline led the funding round with participation from Translink Capital, Investiere, Libra, Christian Wenger, Spark Street Capital and Barbaric Holdings. The Swiss company previously raised $4.1M in a 2018 seed round. The company has built a continuous-blood-pressure-monitoring bracelet that is equipped with an optical sensor and a software algorithm that measures an individual's blood pressure. Users will also have access to a corresponding app that lets users track their trends and the difference between night and day. The company said that the bracelet's charge lasts for a month.
"Aktiia will enable patients and their doctors to have 24/7 blood pressure, day and night, over long periods of time without interrupting the patient's daily life," Josep Solà, cofounder and CTO, wrote in an email to MobiHealthNews. "Nighttime blood pressure measurements are extremely helpful in diagnosis and management of hypertension, but they are very difficult to get currently without waking up the patient by inflating a cuff, which by itself confounds the measurement."
The company has submitted to the FDA and is waiting for clearance in order to go to market. 
⬆️ The Upside: Over the years, many startups, without much success, have tried to crack the code of the non invasive blood pressure monitoring market, valued at $1.04B in 2017 and which is projected to reach $2.07B by 2025. It remains to be seen if Aktiia's has what it takes to crack the code. Ultimately, Aktiia will face fierce competition in this space. Those include the Israeli company Biobeat, as well as Sentinel Healthcare, which just closed a $2M round last year to continue work on its connected blood pressure cuff. Of note, an estimated 1.13B people worldwide have hypertension, most (two-thirds) living in low- and middle-income countries.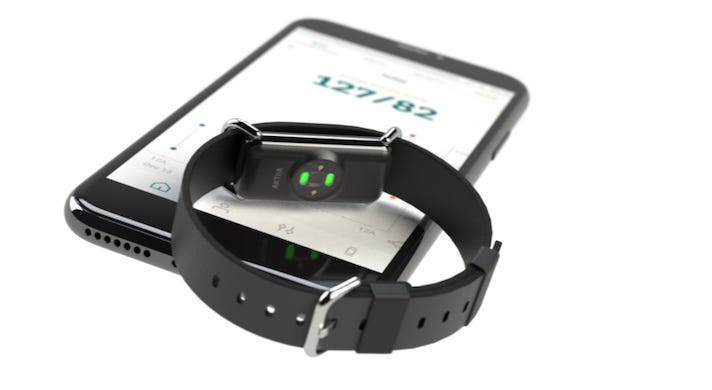 Picture: Aktiia
⌚  Fitbit Premium is now free to help you stay healthy in the lockdown | Via: Wareable
Fitbit has made its paid-for service, Fitbit Premium, free for 90 days to help people stay healthy during the coronavirus lockdown. Anyone who hasn't subscribed to the $79 per year service is eligible to start the three month trial, which should (please) get us through the self isolation blues. If you own a Fitbit smartwatch or fitness tracker, this is a no-brainer. Fitbit Premium consists of four main areas: workouts, medium-term health programmes, mindfulness, and deep insights into your health data. And for all us social distancers and self-isolators, it's a great way to get an endorphin boosting workout, feel better about our lack of daily steps and get in tune with our health. To access the content you just need to head to the flag for the 7 day Premium trial in the app – which once tapped will show as 90 days. You need to add payment info, so set a reminder for three months time, so you remember to cancel if you don't like it. Here's a run-down of the Fitbit Premium app features and what you can now access for free.

⬆️ The Upside: Again, this move by Fitbit is part of a bigger trend right now. Fitness companies such as Nike and others, are offering some of their digital properties at no cost as they are seeing a spike in digital fitness apps. Why? Because people have to stay home and cannot go to their local gyms due to the COVID-19. Therefore they are adopting fitness apps to remain in shape at home. As we mentioned earlier, the strategy here is for those fitness companies to try to convert those new users into premium members once the COVID-19 is over. Of note, Fitbit has 28M active users worldwide and has sold more than 100M devices.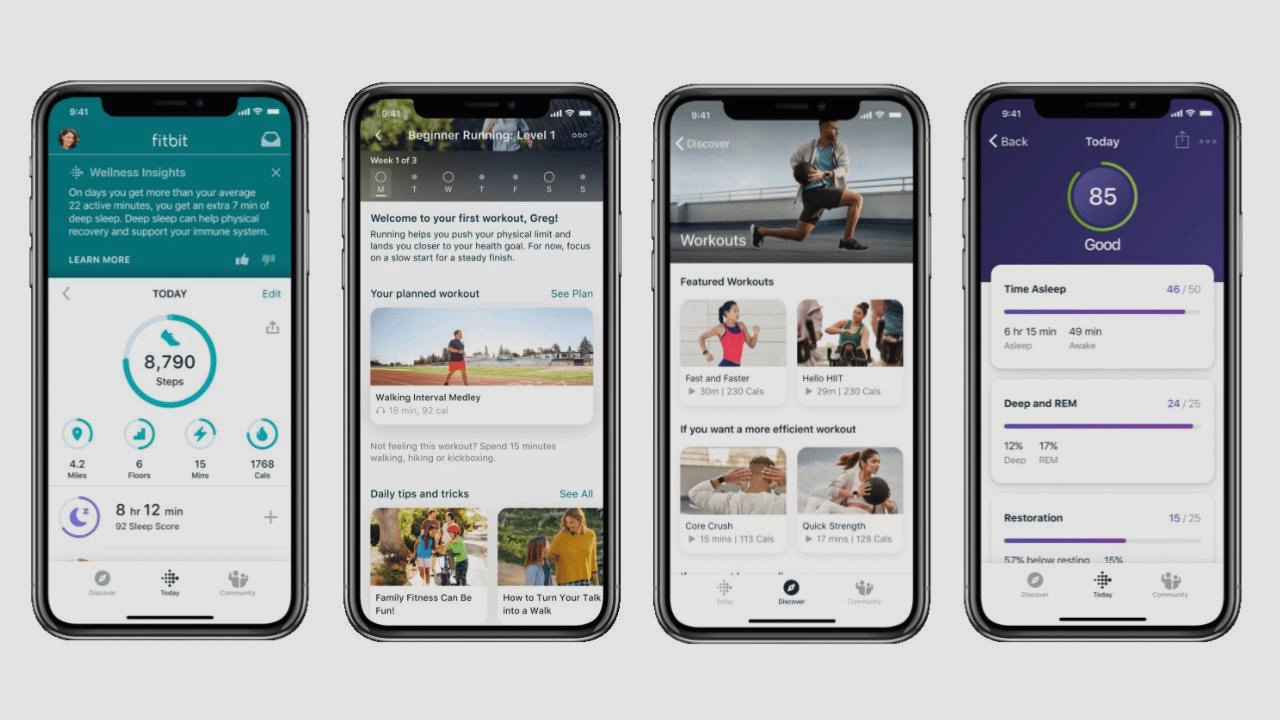 Picture: Fitbit
⌚ ​Tissot T-Touch Connect Solar hybrid is Swatch's long-awaited smartwatch | Via: Wareable
Swatch's journey to a smartwatch has been pretty torturous, but now the company is once again jumping on the bandwagon with the Tissot T-Touch Connect Solar. The Tissot T-Touch Connect Solar is a hybrid watch, which connects to a paired smartphone for fitness tracking, notifications and, of course, the time. As the name suggests it utilises solar power to enable a six month battery life. It runs the proprietary, Swatch designed SwALPS operating system – which stands for Swiss Autonomous Low Power System. We're assuming this is essentially SwatchOS that CEO Nick Hayek touted in 2018 – with the promise of a Tissot smartwatch, which never arrived.
We'd never be as cynical to say this is a rehashing of a project on the back-burner, to keep investors happy ahead of what's certain to be a lean year for the Swiss watch industry. But the last time Hayek promised a Tissot smartwatch was in March 2017 after it announced 2016 profits dropped by 47% and revenue down by 11%. Some coincidence. Anyway, back to what's on offer here. The watch comes in a 47mm case, making it decidedly oversized. And it will come in high end materials, with a choice of titanium or ceramic. It will be compatible with iOS and Android, and in a smart move, Huawei Harmony OS, which will aid adoption in China. However, it seems that heart rate tracking won't make the cut, making this feel very much like an announcement in 2018 clothing. Albeit, lightweight and extremely expensive clothing. Details are scant – and it seems Swatch rushed the announcement into its annual news conference that was streamed online.
⬆️ The Upside: We believe this is a good move by Tissot to try to jump on the smartwatch bandwagon, and we like the watch's solar powered system. However the watch seems pretty limited in terms of capabilities as it won't have a HR sensor. On top of that, the smartwatch likely won't be cheap which will be a main restraining factor for higher adoption. It is unclear why Tissot is trying to enter the smartwatch market right now. One hypothesis is that they are trying to offset the decline of the Swiss watch market and surf the wave of the smartwatch market. Will it work? That remains to be seen…
Picture: Tissot
⌚ ​Strava Routes could help you find isolated places to run and cycle | Via: Wareable
Strava has released a new feature that will help users find new places to run and cycle. The feature called Strava Routes, will be available for Summit subscribers – the company's premium service. It works using a few of the features we've seen from Strava before – including heat maps (remember the stuff that showed the location of secret military bases), elevation data from OpenStreetMap, which is the biggest open source repository of terrain data. It can then be used with select GPS running watches, including the Garmin Fenix 6. From your selected preferences on the type of terrain you want to run or cycle on, and whether you want to avoid hills (or embrace them), Strava Routes will use the activity of its 3 billion workouts to suggest a route you could take. It will also crunch the numbers and tell you how long the route will take given your pace and terrain you'll encounter, and show a topographical view of the elevation. You can also overlay the heat map to see how busy the route could be – a neat feature for these social distancing times. Some of these features will be familiar using the Route Builder web tool in Strava – although that will only show popular segments and won't build a route for you.
"Routes uses Strava's pool of recorded activities to provide high quality route recommendations personalised to athletes' preferences for location, distance, surface type (pavement or dirt) and hilly or flat terrain. This data comes from the 3bn activities uploads to the platform," said Simon Klima, Head of UK Strava.

Of course, the natural question is how to use the route once it's created - and whether it works with GPS running watches. It seems that Wahoo users will have the pick of the functionality to begin with – with auto-syncing to the company's cycle computers. If you're a runner with a Garmin then use the feature on mobile, save the route, and head to your desktop. You can then sync the GPX route to your Garmin as usual – check out our guide for exactly how to do that.
⬆️ The Upside: We believe this is a good move by Strava, especially in the current condition that we are living in with the COVID-19 crisis. It is very timely and will allow Strava users to get better routes recommendations based on their preferences. It will also allow them to avoid crowded areas when going for a run. We expect other fitness apps to follow suit and offer a similar feature in the coming months. Of note. Strava has 42M users and adds 1M more each month.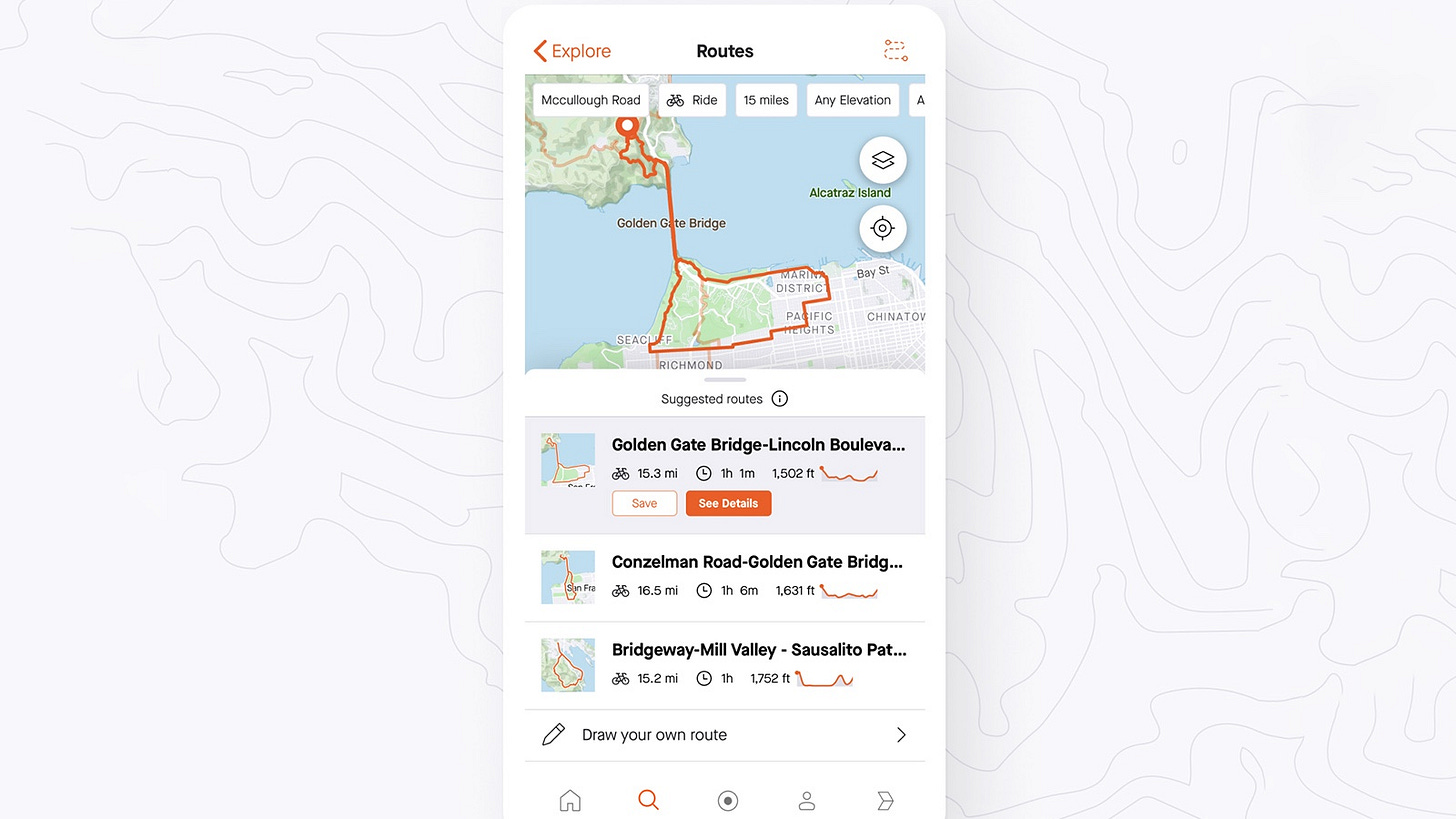 Picture: Strava
---
🎮 Esports & Crypto-Currency News
🎮  MotoGP™ set to bring fans a Virtual Race | Via: motogp.com
For most, MotoGP™ is more than a sport, it's a passion, and that can make a long break away from racing difficult for any fan. But with the ongoing global coronavirus outbreak, the challenges many face at the moment far outweigh those of simply missing out on sport or entertainment. And that's why MotoGP™ is putting everything at fans' fingertips to try and add a little sunshine back into a difficult daily life – starting, but by no means ending, with a Virtual Race. Soon, some of the sport's biggest names – from Maverick Viñales (Monster Energy Yamaha MotoGP) to the likes of Fabio Quartararo (Petronas Yamaha SRT), Alex Rins (Team Suzuki Ecstar) and reigning Champion Marc Marquez (Repsol Honda Team) – will be back in action, but this time online playing the official MotoGP™ videogame from developer Milestone. As the MotoGP™ eSport Championship powers on for 2020, there is no better time to see what they've got in virtual reality… and on Sunday, we will!
The track for the Virtual Race will be the stunning Autodromo del Mugello, with six laps around the digital rendition of one of the world's greatest racetracks set to decide the first ever Virtual Race winner. And just before it gets underway, a five-minute qualifying time attack will decide the grid. The whole event, including qualifying, will be broadcast at 15:00 (GMT +2) on Sunday the 29th of March on motogp.com, esport.motogp.com and selected TV broadcasters, as well as across social media platforms including YouTube (via the MotoGP™ and MotoGP™ eSport channels), MotoGP™ eSport Twitter, Instagram, and Facebook (via both the MotoGP™ and MotoGP™ eSport pages). It doesn't stop there. As well as the Virtual Race, fans can now enjoy a whole host more racing as motogp.com makes all content – from races to interviews to documentaries and everything in between – free to watch with a VideoPass trial that's valid until racing starts again*. It includes the race archive stretching back to 1992 and up to the 2020 Qatar GP, giving fans chance to enjoy each and every moment in recent MotoGP™ history whenever they want. All documentaries are also free, covering everything from Marc Marquez' many glories to the likes of fellow World Champions Jorge Lorenzo and Casey Stoner, as well as the history of the sport. The first two episodes of Off the Racing Line are also available, focusing on life off-track for Jack Miller (Pramac Racing) and Miguel Oliveira (Red Bull KTM Tech 3).
⬆️ The Upside: We think this is a good move by MOTO GP. This is a typical example of how sports leagues are adapting their business model, virtualizing their leagues (VR, esport) to help fans stay connected to their favorite sports. It is already paying off for some leagues. In fact, NASCAR saw a record 903K fans watch its virtual NASCAR series last week and it is now looking to extend its esports series races. We expect other leagues to jump on the bandwagon and find ways (esport, VR, MR, holograms, esports, SVOD..) to continue to engage with their fans until the competition resumes. You can check out our recent analysis on COVID-19: How Tech Can Help Save The Game (VR training, MR/AR, Holographic press conferences..).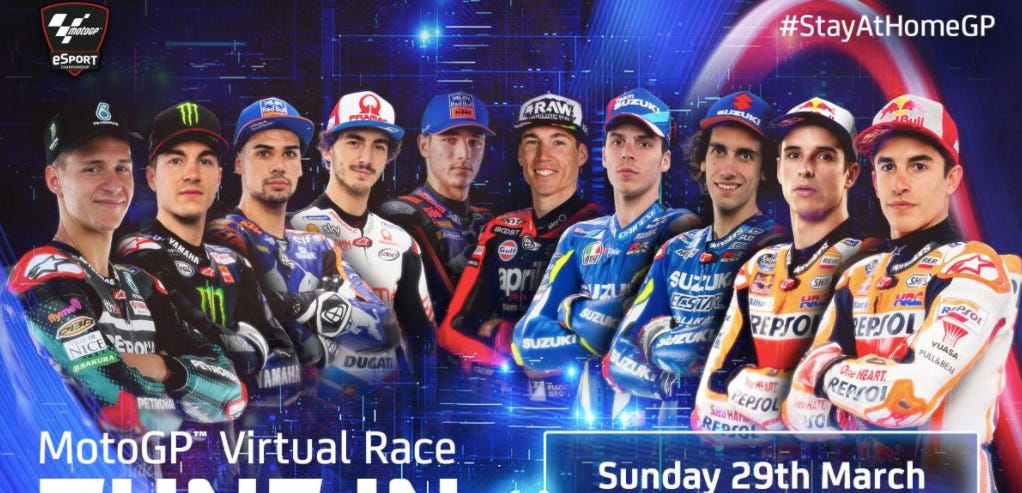 Picture: MotoGP
🎮  McLaren takes its esports division to the next level with Logitech | Via: Insider Sport
The McLaren RacingFormula 1 team has announced the renewal of its partnership with gaming equipment provider Logitech G. The agreement sees McLaren and the Logitech brand continue to create activations, such as the McLaren Shadow Project and the Logitech G Challenge, in order to strengthen the link between bring esports and racing. Mark Waller, Managing Director, Sales and Marketing at McLaren Racing commented: "Logitech G has supported McLaren's eSports endeavours from the start, and I'm pleased to extend this partnership across the Group.
"Logitech G is unique in their process and the way they collaborate with their partners to create the best experience and high-quality products for gamers. We are excited to bring a new G Challenge to gamers and open a new gateway into the world of racing."
McLaren and Logitech have also confirmed that the firm's will create the G Challenge 2020 which has been described by the F1 side as 'the most inclusive eRacing competition in the world.' Vincent Borel, General Manager of Logitech added: "McLaren is a pioneer in the automotive space and hyper-competitive world of Formula 1. We are thrilled to continue our partnership and broaden our commitment to a shared vision that elevates eRacing within the world of gaming and beyond.
"Together with McLaren, we will create a thrilling eRacing experience that will ignite the passion and racing spirit in all of us."
Formula 1 has used esports in recent weeks in order to keep fan engagement amid its Grand Prix suspensions due to COVID-19. Most recently, the organization's all-pro eRacing series peaked at 395,000 concurrent viewers.
⬆️ The Upside: We think this was an expected move by McLaren (F1). It is part of the F1 team's long term goal to become a leading player in the esport industry. McLaren has done a good job launching its esport program to try to tap into the fast growing esport market. You can check out the podcast interview we did with Ben Payne the head of McLaren (F1) last year. You can also check out our recent analysis on COVID-19: How Tech Can Help Save The Game (VR training, MR/AR, Holographic press conferences..).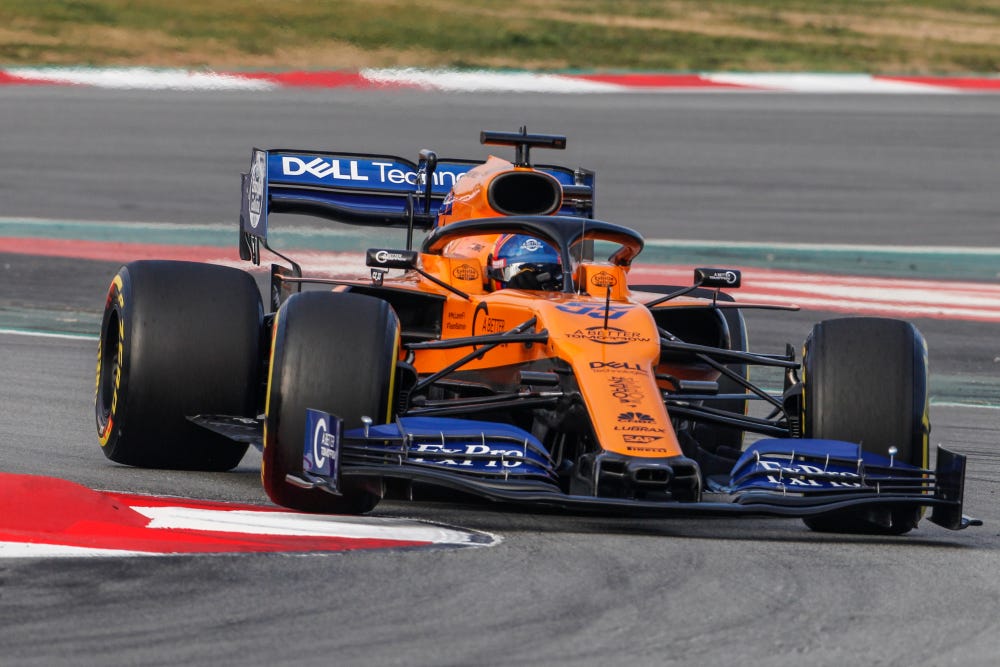 ---
💸 Sports Investment (Fund raising, M&As) Trends — March 2020
Esport organization Rally Cry raises $1.2M to bring competitive multiplayer games to everyone. Read on here.

Swiss startup Aktiia scores over $6M for its cuff-less blood monitoring system. Read on here. 
---
📊 Key Tech Sports Stats of The Week
$44B: Wall Street Analysts believe Facebook, Google could lose over $44B in ad revenue in 2020 because of Coronavirus.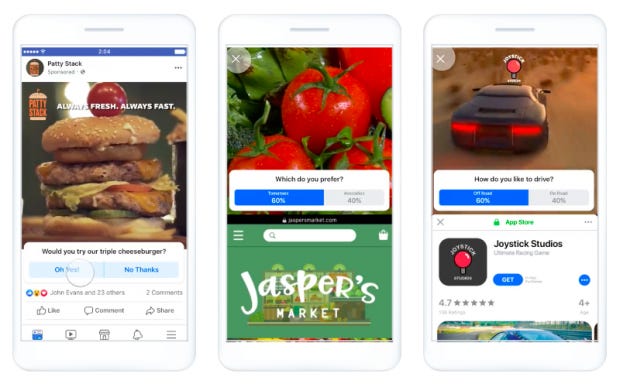 $800M: Google CEO Sundar Pichai announced last Friday that his company would be donating more than $800M in ad credits and loans to help government orgs and small businesses respond to the COVID-19 crisis.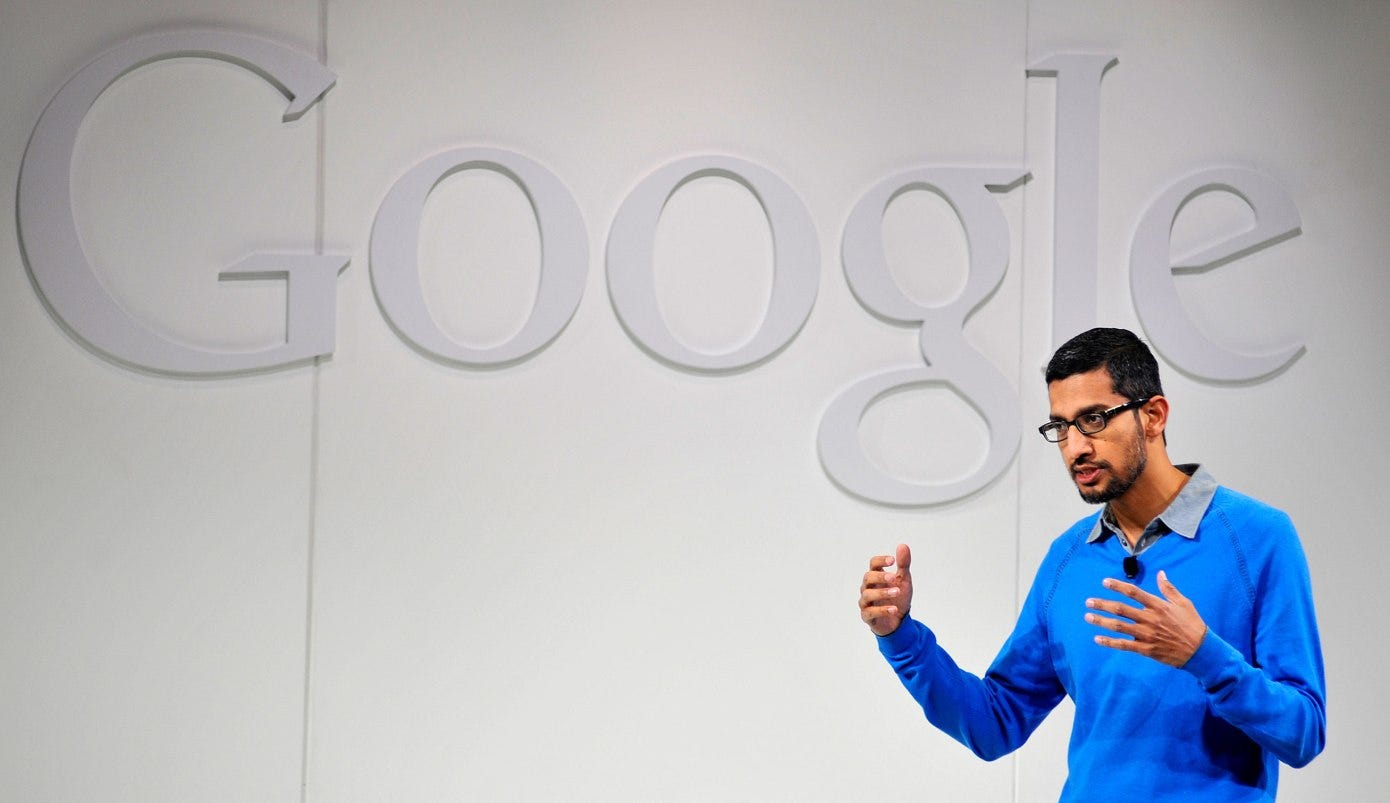 $700M: FuboTV, which streams live content from various networks, is set to merge with "digital human" company Facebank Group, which creates realistic virtual avatars. The deal reportedly values FuboTV at $700M.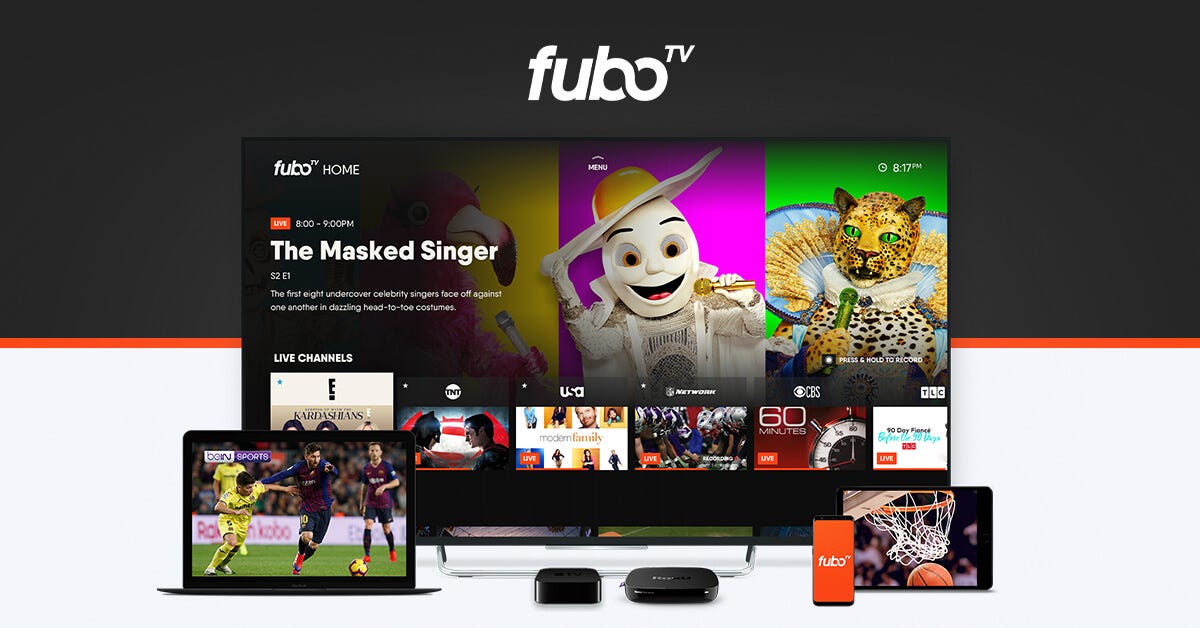 $400M: Los Angeles Clippers owner Steve Ballmer has reached an agreement with the Madison Square Garden Company to purchase the Forum Arena for $400M in cash.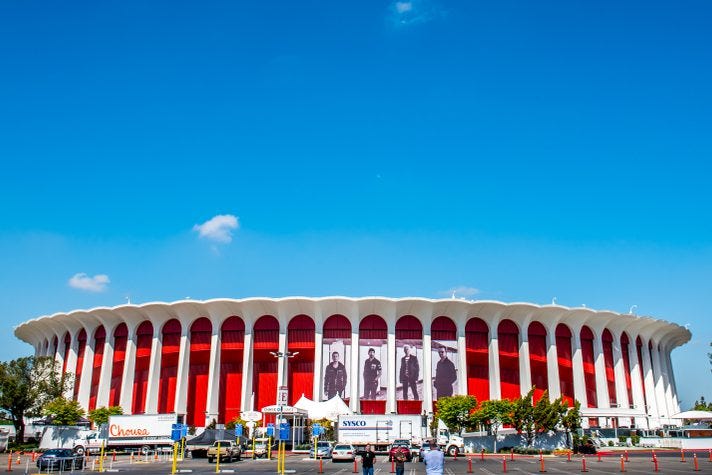 $100M: Juventus, and its players agreed to wage reduction that will save the Italian club $100M during the coronavirus crisis.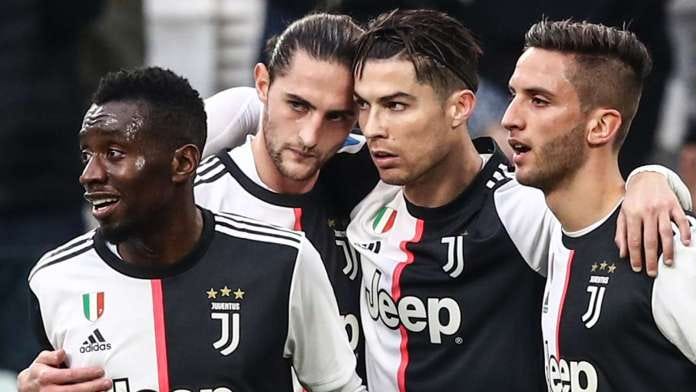 $40M: Australia's premier rugby league competition the National Rugby League (NRL) has revealed a $40M recovery plan, providing clubs with $2.5M each as the league's financial status continues to worsen during the COVID-19 pandemic.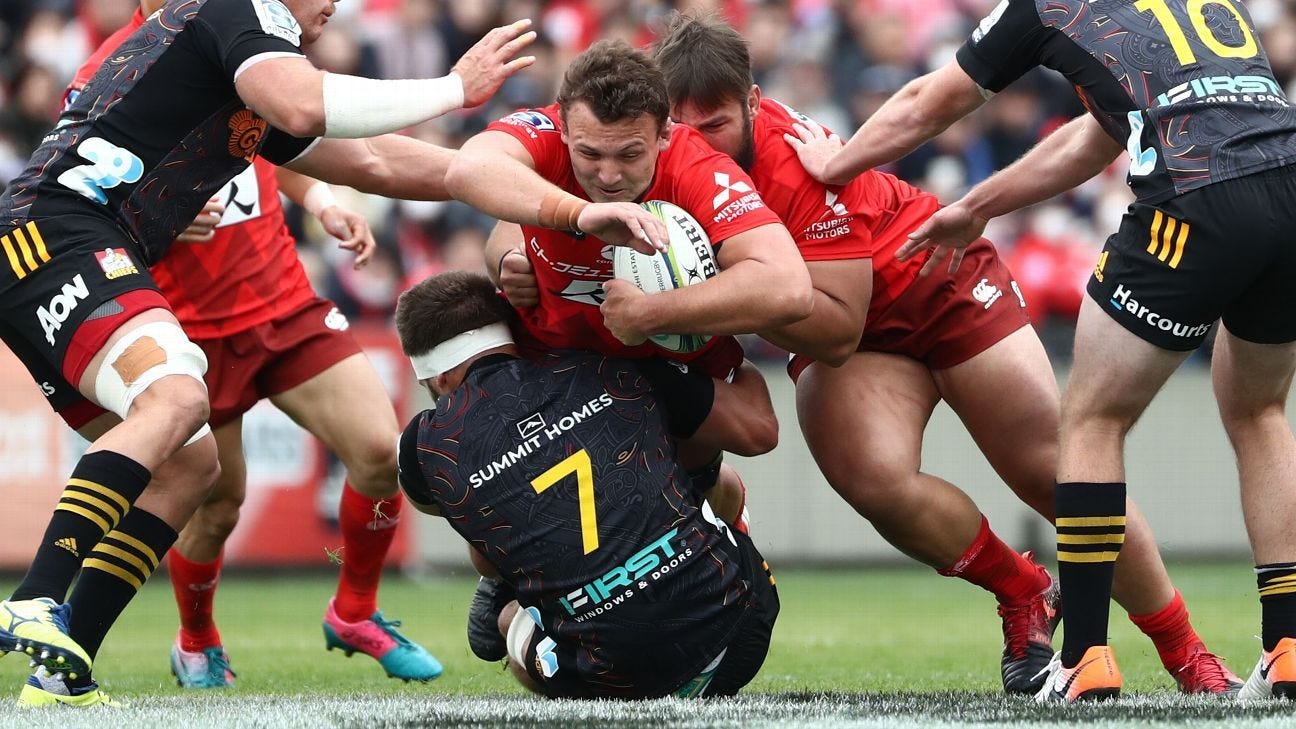 $25M: Clippers owner Steve Ballmer, and his wife donated more than $25M for COVID-19 relief.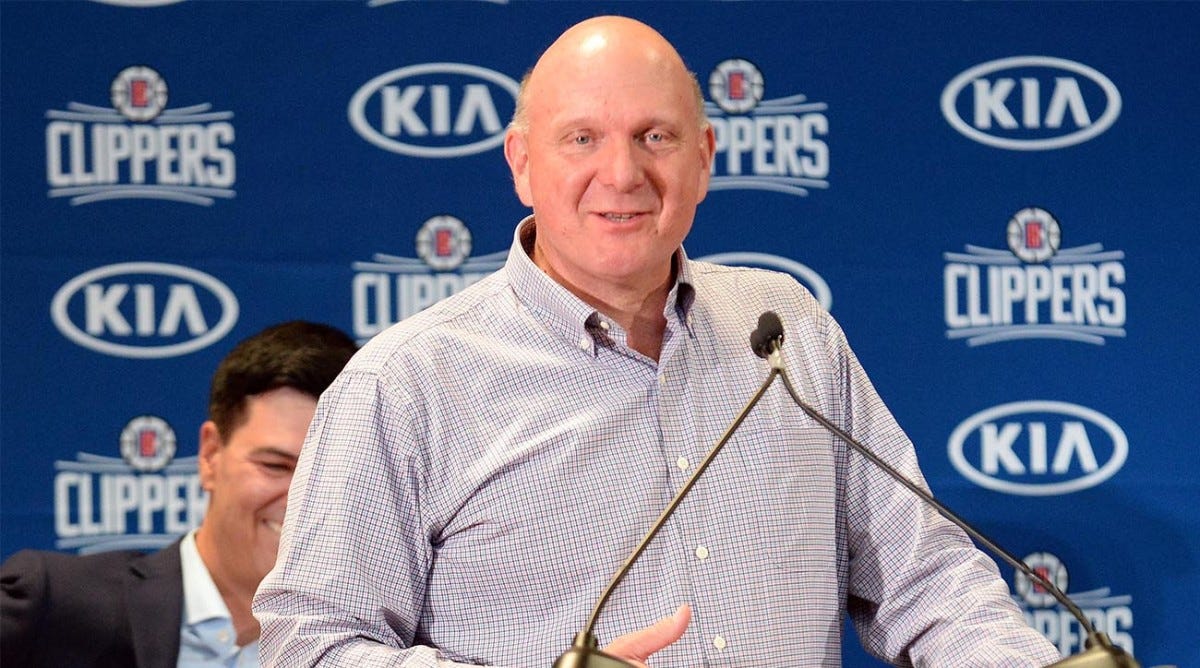 $11M: NBA star Pau Gasol and tennis great Rafael Nadal are hoping to raise more than $12M to donate to their native Spain, which has been ravaged by the coronavirus outbreak.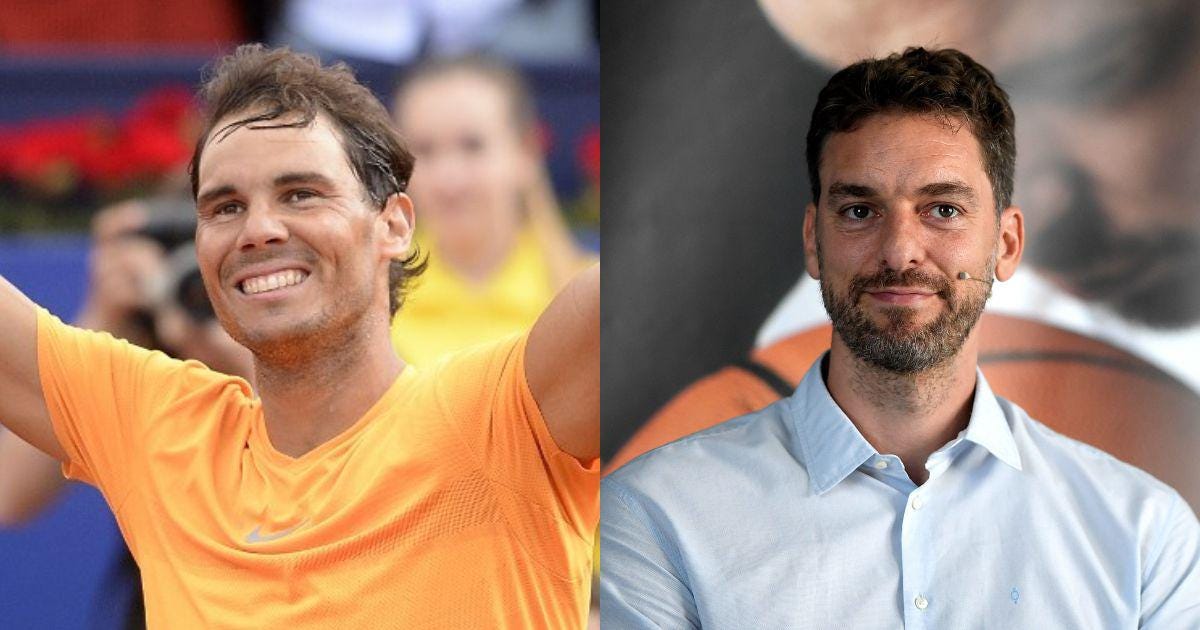 $10M: The NBA is leading among sports leagues in terms of the total number of TikTok followers, according to Adweek (see below). The NFL ranks 2nd, with 3M TikTok followers.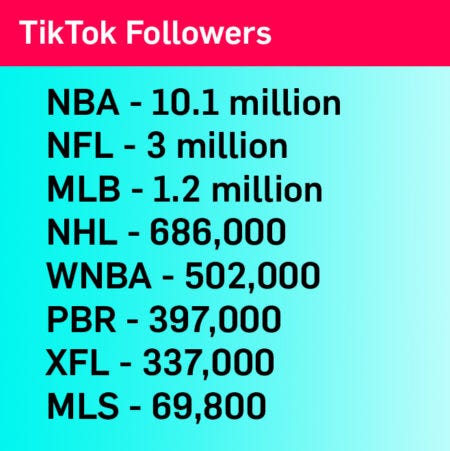 $1.1M: Top-ranked tennis player Novak Djokovic, his wife and their foundation are donating $1.1M to help buy ventilators and other medical equipment for hospitals in Serbia. Roger Federer and his wife also donated $1M to vulnerable families in his native Switzerland.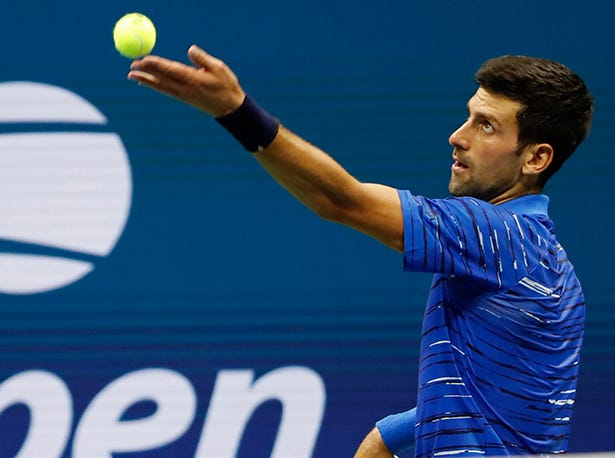 903K: Nielsen reported that there were 903K Viewers for the NASCAR Esports Event on Fox Sports last week. FOX already announced their plan to extend eNASCAR series after breaking esports TV records.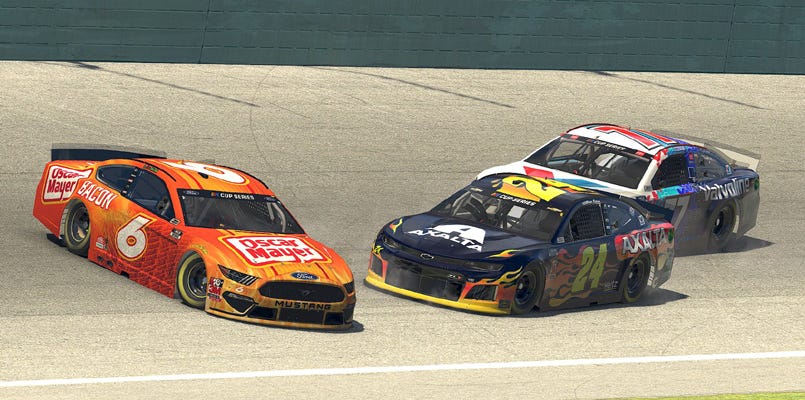 $552K: Athletes (Pique / Barca), Ramos / Real Madrid, Nadal..) and musicians took part in an online global music festival organized by La Liga that raised more than $552,000 on Saturday for the fight against the coronavirus.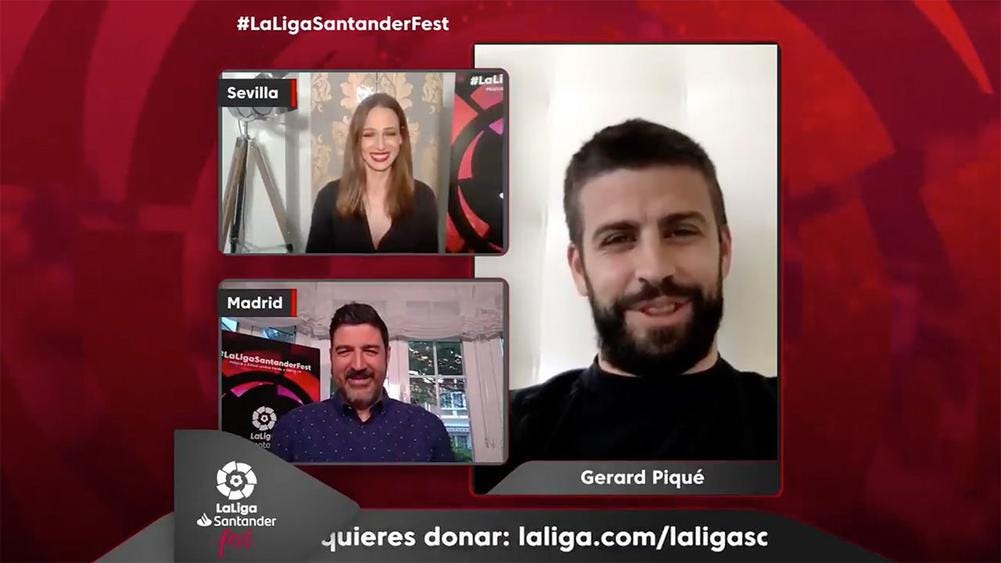 1500: Dr. Andrew G. Weber, a pulmonologist and critical-care specialist affiliated with two Northwell Health facilities on Long Island, said his intensive-care patients with the coronavirus immediately receive 1,500 milligrams of intravenous vitamin C. "The patients who received vitamin C did significantly better than those who did not get vitamin C," he said. "It helps a tremendous amount, but it is not highlighted because it's not a sexy drug."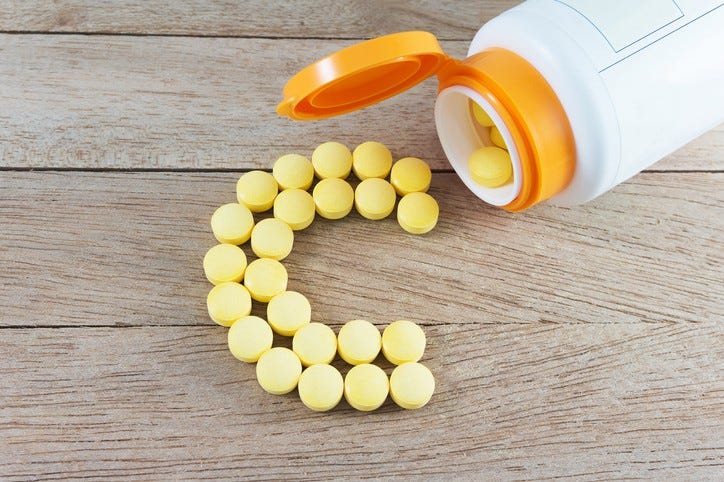 900%: The Bucaneers (NFL) are already feeling the impact of Tom Brady's signing. Sales of Tom Brady jerseys on Fanatics-operated platforms increased 900% last friday, according to the company.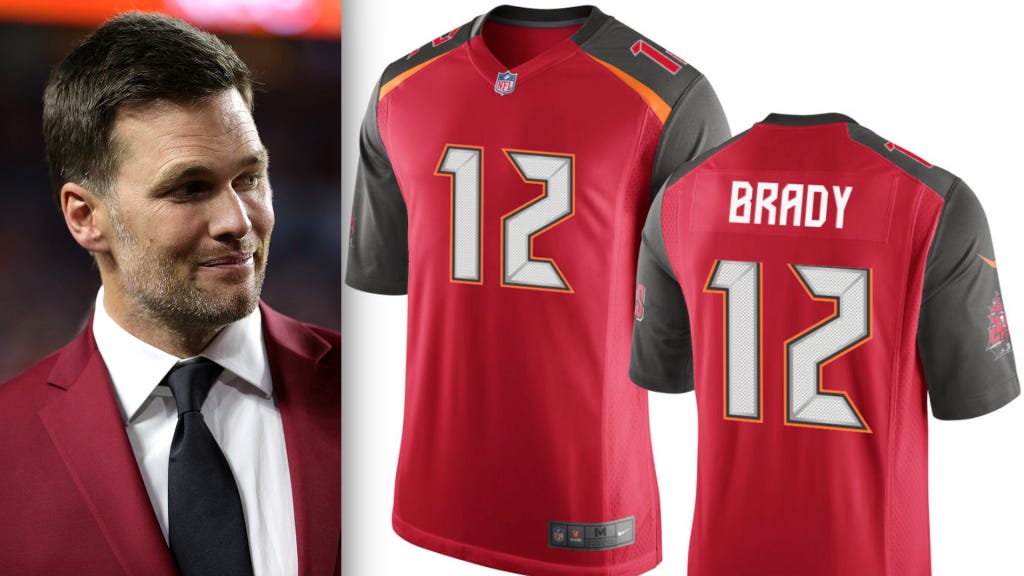 -28%: The total transfer value of big-5 players (Top European soccer clubs) would drop by 28%: from $36.1B to $25.9B in the event that no more soccer matches are played and no contracts are renewed until the end of June, as a result of the COVID-19 crisis, according to the Football Observatory (CIES).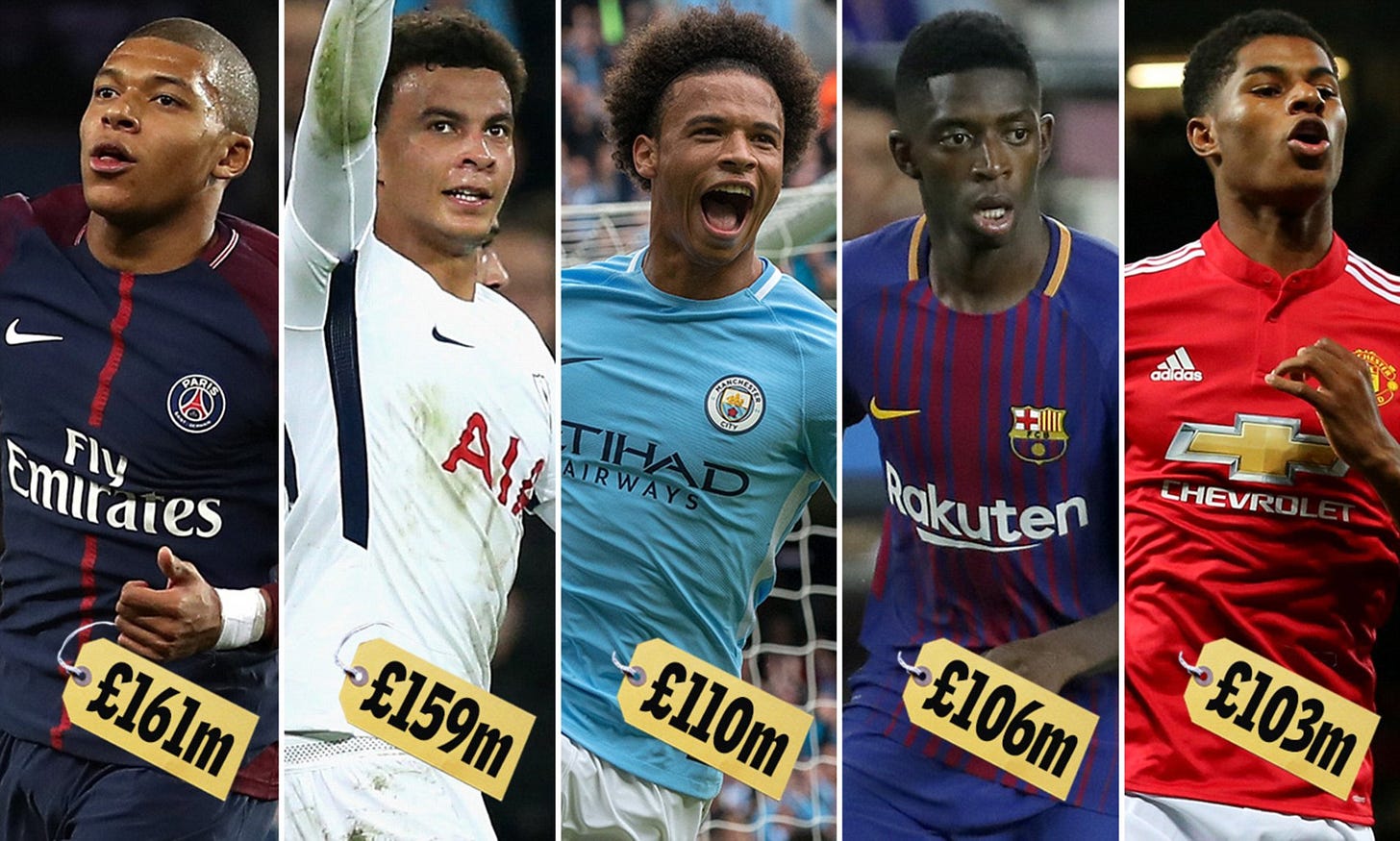 -25%: The NHL is cutting the pay of league office employees by 25%, according to ESPN. The NBA will also be reducing salaries by 20% for 100 of its top-earning executives, according to ESPN.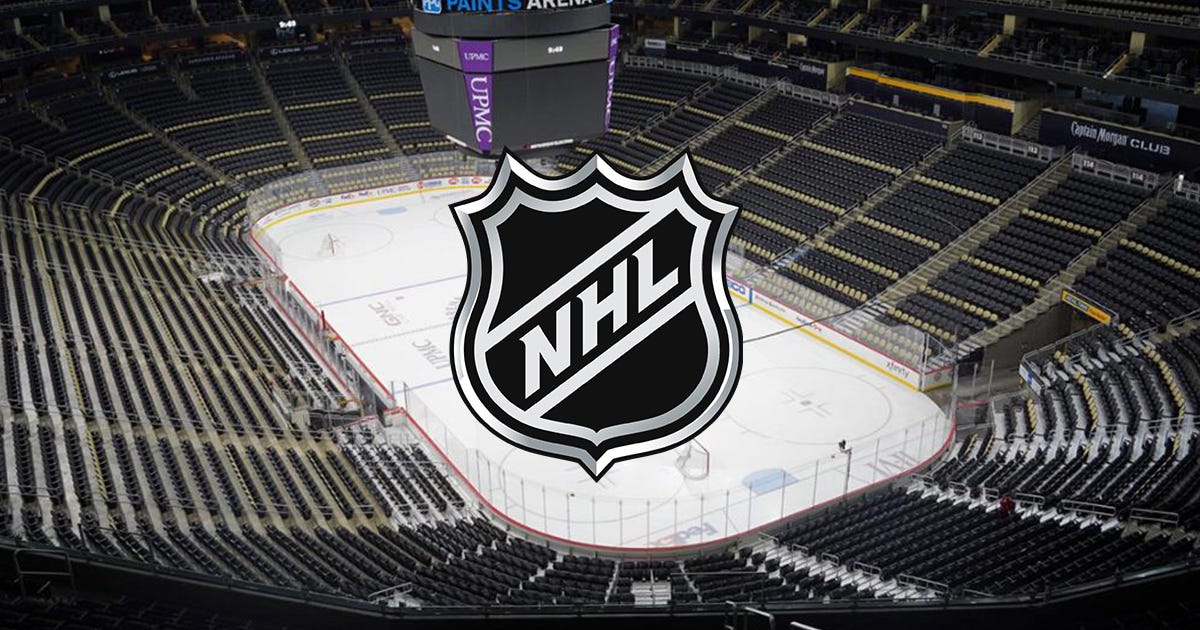 +30%: Despite physical store headwinds, Nike ecommerce sales jumped 30% in China in the third quarter, even as overall sales in the country fell 4%.. Nike relied on the marketing of in-home workouts and products to quarantined consumers to recover sales.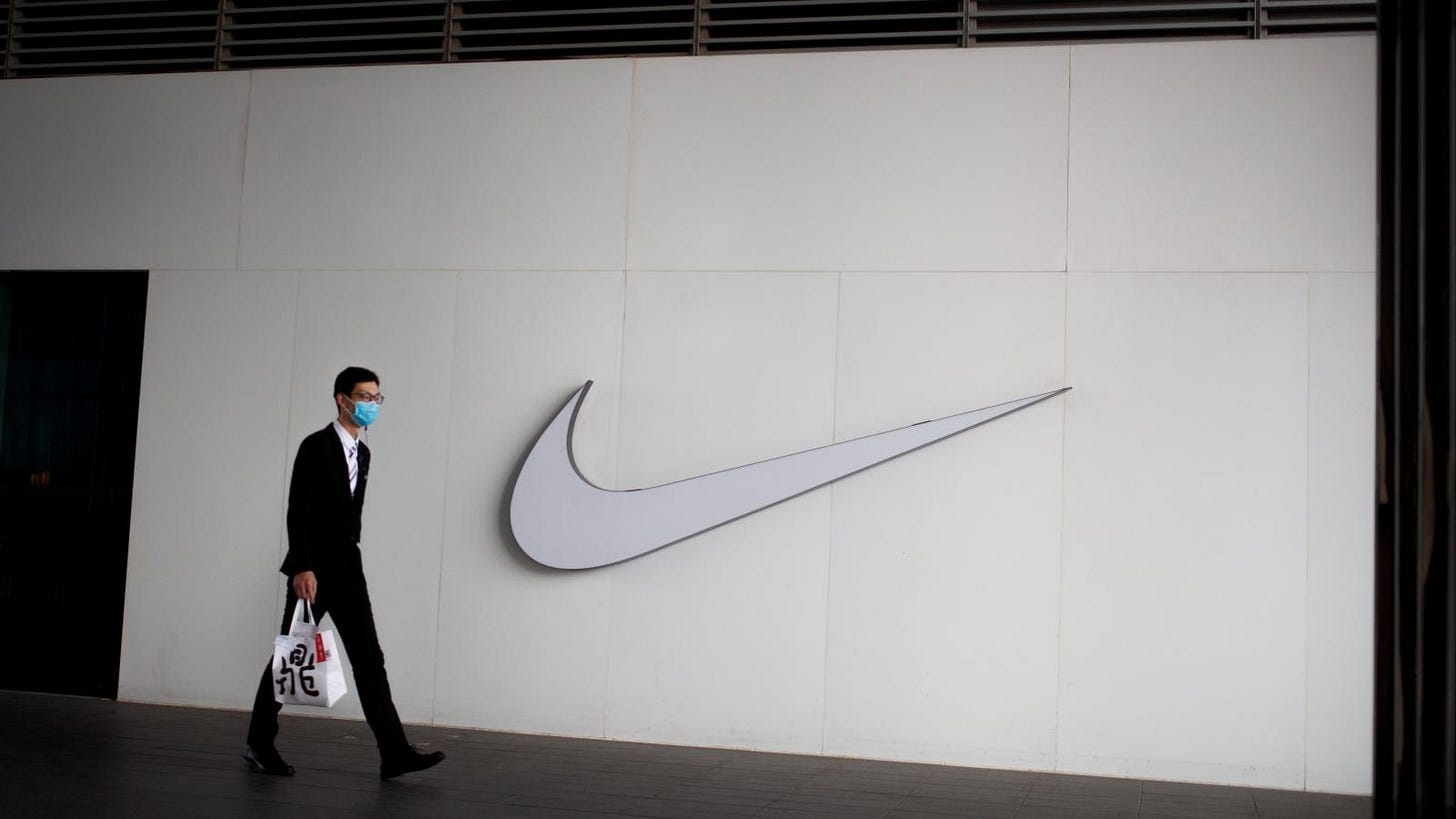 20%: Players from Bayern Munich and Borussia Dortmund have agreed to a 20% pay cut while their matches are suspended due to the coronavirus pandemic, according to tabloid newspaper Bild.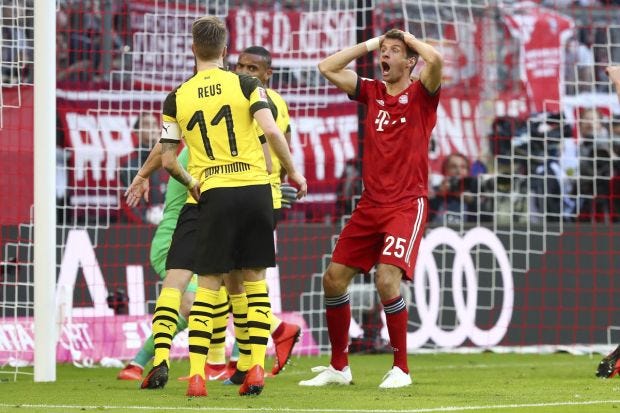 Picture: Bayern Munich Vs Dortmund
---
📸 The Upside: Snapshots & video of The Week.
LA Charger (NFL) logo got a new facelift: Last week the creative director of the NFL unveiled the LA Charger's new logo. Any thoughts on the new design?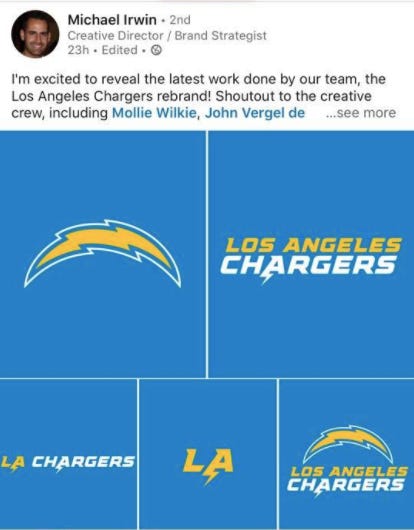 Pro teams doing their part. PSG and AC Milan kicked off some Facebook campaigns asking fans to stay home during the COVID-19 crisis. Many other clubs (Real Madrid, Liverpool FC, etc.) have launched similar campaigns.
San Francisco flattening the COVID-19 curve. Experts have been doing peak projections. In California, peak deaths is now projected for late April. And by June some experts believe that we might be through it.