Discover more from The Upside Newsletter
Data, insights, and stories from the world of sports, business, and technology.
Over 6,000 subscribers
⚽ 🇪🇸 🇮🇹 Laliga, Series A Clubs Restart Individual Training at Facilities. Tokyo Olympics Cancelation To Cost $42B?
AR contact lenses startup Mojo Vision raises $51M. Rumored Apple smart ring..
Dear Friends and Members,
Last week we continued to see, since the beginning of the COVID 19 crisis, more sports leagues such as NASCAR, announcing their plan to resume racing on May 17 with seven races over 11 days. Churchill Downs Racetrack, the home of the Kentucky Derby, is also set to reopen its stables on May 11 with behind-closed door races set to shortly follow. In Europe, players from Laliga clubs were allowed to resume training today as Spain eases some of the lockdown measures that had been in place because of the coronavirus pandemic. The Spanish government is allowing players to train individually at the clubs' facilities while observing a series of safety measures pre-established by the league and local authorities. In Italy, Emilia-Romagna, Campania, Lazio and Sardinia have each given the go-ahead for teams in their regions to begin individual training. Those regions contain eight Serie A clubs: Bologna, Sassuolo, Spal, Parma, Napoli, Lazio, Roma and Cagliari.
In France, the 2019/20 Ligue 1 and Ligue 2 seasons are now officially over. Paris Saint Germain was designed winner of the season with its seventh title in eight years. The Tour de France has also been rescheduled to start on August 29. In addition, UEFA has given all European football leagues the deadline of May 25 to outline their domestic season restart plans in order for the federation to plan for next year's Champions League and Europa League. The MLB season could also resume by the Fourth of July.  According to ESPN, NBA commissioner Adam Silver and the NBA board of governors continued discussions last week about delaying the start of the 2020-21 season until December. Lastly, according to CNBC, The Japan Times reported canceling the Olympic games would result in "economic damage" of $42.1B.
In the world of sports tech, AR contact lenses startup Mojo Vision raised $51M. Facebook also reported a spike in Oculus sales and Arsenal FC teamed up with Lavazza to build an AR campaign. In the wearable space, Apple filed a patent to build a smart ring capable of controlling other appliances in the home. One report leaked Samsung's upcoming Galaxy watch 2 featuring a blood pressure monitoring feature. Withings also announced a sleep analyzer detect sleep apnea. In the world of esport, AS Roma and Fnatic got together to launch the You Are Not Alone (YANA) event, an initiative launched to connect people through gaming during COVID-19 lockdown protocols.
On Wednesday we will publish our latest Upside survey on "the impact of COVID-19 on the sports teams' 2020 sports tech budget", which areas of sports were financially impacted, how big of a budget cut (if any) they had to take, how big their 2020 sports tech budget is, when they are now planning to invest again in sports technologies, and which types of emerging sports technologies they plan to buy moving forward.
Respondents represented 29 different sports, from pro teams & organizations, including the MLS, NBA, NFL, NHL, MLB, Division 1 NCAA teams, European soccer teams and leagues (English Premier League), South American soccer leagues (Brazilian First soccer division..). As shown in the graph below, 39% of the athletic trainers surveyed reported a 20-50% cut on their 2020 sports tech budget. In addition, 14% of athletic trainers indicated a 50-70% budget cut and 25% of them reported a 70% budget cut. With that in mind it is fair to say that teams' 2020 sports tech budget got impacted by the COVID-19 crisis. We will publish the full summary of our survey on Wednesday so stay tuned!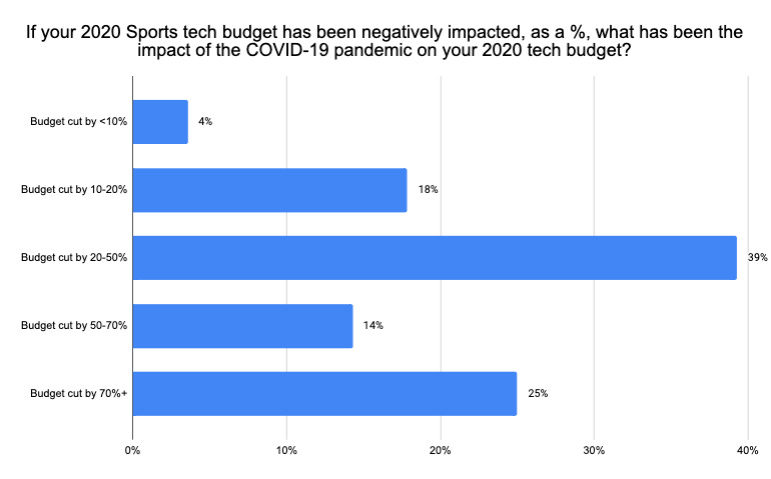 Source: Upside 2020 Top Coaches Sports Tech Budget Survey Results, April 2020.
Of note, this is a follow up survey to our Testimonials from Top coaches/trainers/Startups (MLS, NBA, European soccer, Olympic teams..) on what to do during COVID-19 crisis, and our other survey with Formsense: Top Coaches/Trainers Survey Results on Tech Used During COVID-19 crisis.
To get access to our paid analysis make sure to become a paid member by clicking on the link below:
For all the athletic trainers and coaches interested in learning about machine learning/algorithms, data visualization, or commercialization of ideas into products, Harvard University is now offering 62 free online classes. For examples they offer 7 weeks classes on Data Science: Machine learning, Data Science: Visualization, Technology Entrepreneurship: Lab to Market.
As a reminder, we plan to soon introduce a new major initiative that will better bring our sports tech community of thousands of sports tech execs (Pro teams, leagues, sports startups, VCs/investors, brands, etc.) together, so stay tuned!
If you have any questions about The Upside, need help with business development or fund raising, want to join our community of thousands of sports and tech execs (pro teams, leagues, athletes, investors..), or want to have access to our premium content, please check out Sports Tech Advisors and contact us at info@sportstechadvisors.co
📰 Top Stories We're Reading This Week 
👓  AR contact lenses startup Mojo Vision raises another $51M in Series B
🥽  Oculus sales spiked in the lead-up to Half-Life: Alyx 
🥽  Lavazza, Arsenal sponsor AR experience for soccer fans 
⌚ Apple smart ring puts you in control of other devices
⌚ More Samsung Galaxy Watch 2 leaks emerge – with a healthy dose of mystery
💤  Withings Sleep Analyzer launches to fight sleep apnea
🎮  AS Roma, Fnatic and more join YANA event
💸 Latest Investment Trends
📊 Tech Stats of the Week
📸 Snapshots of the Week
Let's jump right into the insights and upside for all of these top stories
---
🎮 AR/VR/Video/Digital Sports News
👓  AR contact lenses startup Mojo Vision raises another $51M in Series B | Via: TechCrunch
Mojo Vision's technology still felt early-stage when we met with them back at CES. But the demos we did see were enough to convince us that there really could be something to the California startup's smart contact lens technology. Clearly we weren't alone in that. The company just announced that it has raised more than $51 million as part of a Series B-1, led by New Enterprise Associates (NEA), along with Gradient Ventures, Khosla Ventures, Liberty Global, Struck Capital, Dolby Family Ventures, Motorola Solutions Venture Capital and others. The lofty raise puts its total funding at north of $159 million. The move also finds NEA's venture partner Greg Papadopoulos joining Mojo's board.
As expected, Mojo's using the large raise to help productize its technology. The company says it is currently working with the FDA's Breakthrough Devices Program to introduce early applications for the technology focused on the visually impaired.
"The unveiling of the details of our product development earlier this year has generated increased excitement and momentum around the potential of Mojo Lens," Mojo CEO and co-founder Drew Perkins said in a statement. "This new round of funding brings more support and capital from strategic investors and companies to help us continue our breakthrough technology development. It gets us closer to bringing the benefits of Mojo Lens to people with vision impairments, to enterprises and eventually, consumers."
Timing for the product is still an open question. For now, it remains little more than a cool technology.
⬆️ The Upside:  This is great news for Mojo Vision. That being said, and based on our sources, we believe that they still have a way to go before releasing a commercial product. Many startups have tried to build AR contact lenses without success. We interviewed Steve Willey the CEO of Innovega who built some connected contact lenses where you can switch back and forth between AR and VR. This is an exciting space. Some companies will figure it our sooner or later and this is exciting to see an AR startup raise $51M when Magic Leap, a leading AR/MR startup, just laid off 1000 employees.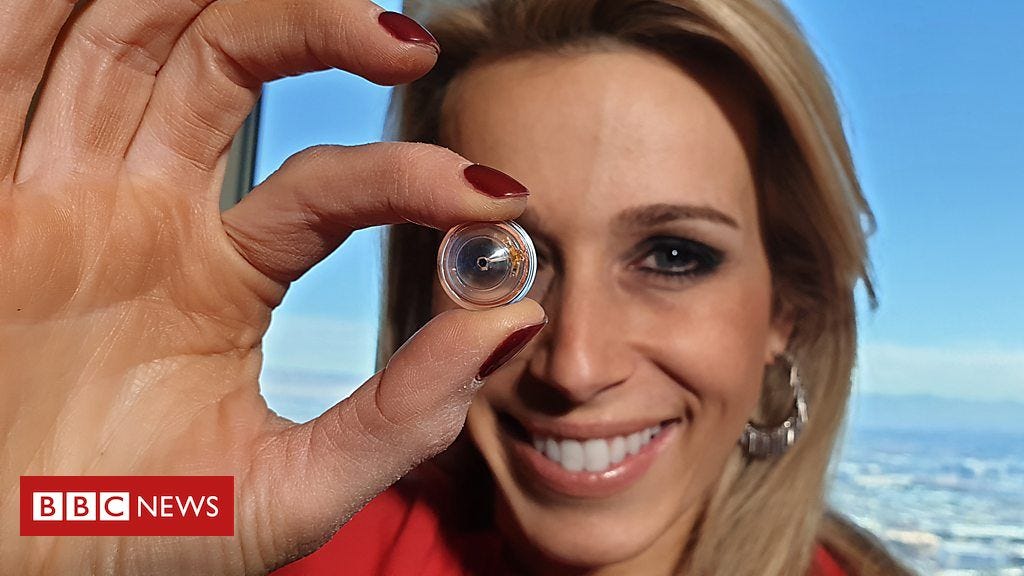 Picture: Mojo Vision AR contact lenses
🥽  Oculus sales spiked in the lead-up to Half-Life: Alyx | Via: The Verge
Despite pandemic-related hardware shortages, Facebook's virtual reality business exploded at the start of 2020. The company revealed yesterday that it made $297 million in non-advertising revenue during the first quarter of 2020. That was "driven largely by sales of Oculus products," rather than other products like Portal. The number is a full 80 percent higher than Facebook's non-ad revenue in 2019's first quarter, suggesting that the niche VR industry could be on the rise. But it also reflects a short window of incredible demand, which makes these staggering numbers a little harder to interpret. Facebook's Oculus Quest was one of the first VR devices that was both full-featured and fairly easy to use, and Facebook aspired to make it the first mass-market headset. Its wildest goals haven't been realized, though. CEO Mark Zuckerberg aspired to getting a billion people in VR when he introduced the prototype, and he's since acknowledged that could take a very long time. The Quest's first few quarters produced solid but not extraordinary growth, ranging from 26 to 43 percent even during the headset's first holiday season. This sudden leap was probably driven by something outside Facebook's control: Valve announcing Half-Life: Alyxin November 2019. Easily the most high-profile VR game ever released, Valve promoted the potential killer app alongside the company's own $999 Valve Index hardware.
The Quest and Rift S both sold out in the months preceding Alyx's March 23rd release, along with practically every other VR headset. Without hard numbers, it's been tough to gauge whether a shortage indicates big sales or simply low supply — and the Quest's ongoing production issues make it even harder. But the 80 percent jump in revenue makes it clear that Oculus was shipping a lot of headsets during that time, even if it wasn't enough to meet the spike in demand. On an investor call on Wednesday, Zuckerberg hinted that shortages are holding back sales. "Quest has surpassed our expectations," he said. "I wish we could make more of them faster during this period.
⬆️ The Upside:  This should not come as a surprise to see Oculus experiencing a spike for several reasons: (1) The price cut for the Oculus device likely helped increase sales. (2) Due to the quarantine many people have been staying home and spending more time on Virtual Reality. Based on our sources some VR startups have even seen their VR install base tripled week over week. (3) Facebook/Oculus is well positioned in the VR headset market, ranking 2nd with 28% market share in 2019 behind Sony, which captured 37% percent of total VR headset shipments.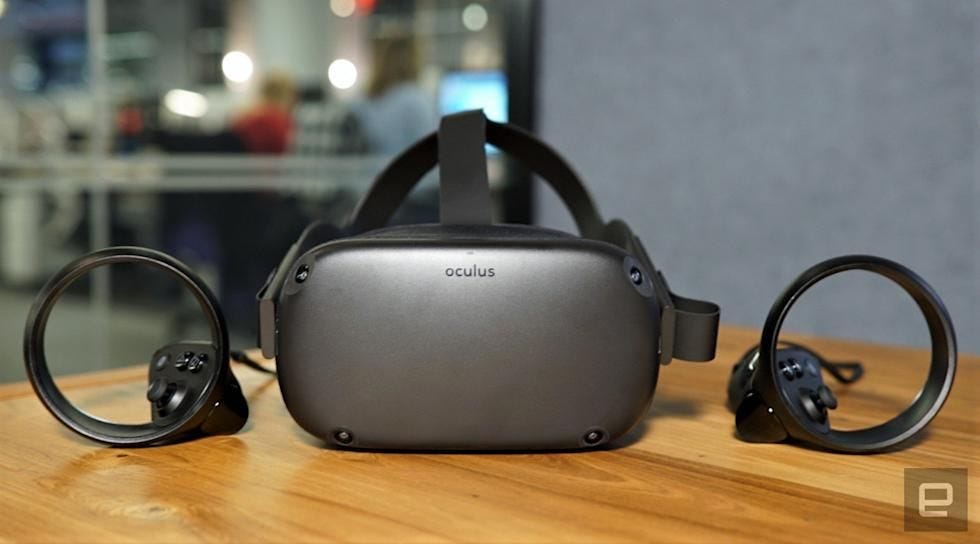 🥽  Lavazza, Arsenal sponsor AR experience for soccer fans | Via: Mobile Marketer
Italian coffee brand Lavazza and the U.K.'s Arsenal Football Club rolled out a web-based augmented reality (AR) experience for soccer fans who miss the sport during pandemic lockdowns. The brands are working on the month-long campaign with AR developer Blippar, per an announcement shared with Mobile Marketer.
Arsenal is publicizing the AR experience on social media, including its Facebook page, giving fans a chance to see the team's players come to life in mobile web browsers. Fans can enter a contest for a chance to win an Arsenal jersey with autographs from the entire team, and get a discount on an Arsenal-edition coffee maker from Lavazza. The campaign uses Blippar's WebAR platform to create immersive experiences for the web, removing the requirement to download a separate app to see AR-based content, per Blippar.
⬆️ The Upside:  This is part of a big trend right now where we are seeing sports teams and leagues trying to stay connected to their fans via AR/VR/MR. It is a win win situation for both parties. Brands like Lavazza can tap into the clubs' fan base to try to sell more product while teams are staying connected to their fans. We expect many other teams and leagues to follow suit during the challenging COVID-19 pandemic. To learn more about this trend, you can check out our latest Analysis: COVID-19: How Tech Can Help Save The Game (VR training, MR/AR, Holographic press conferences..).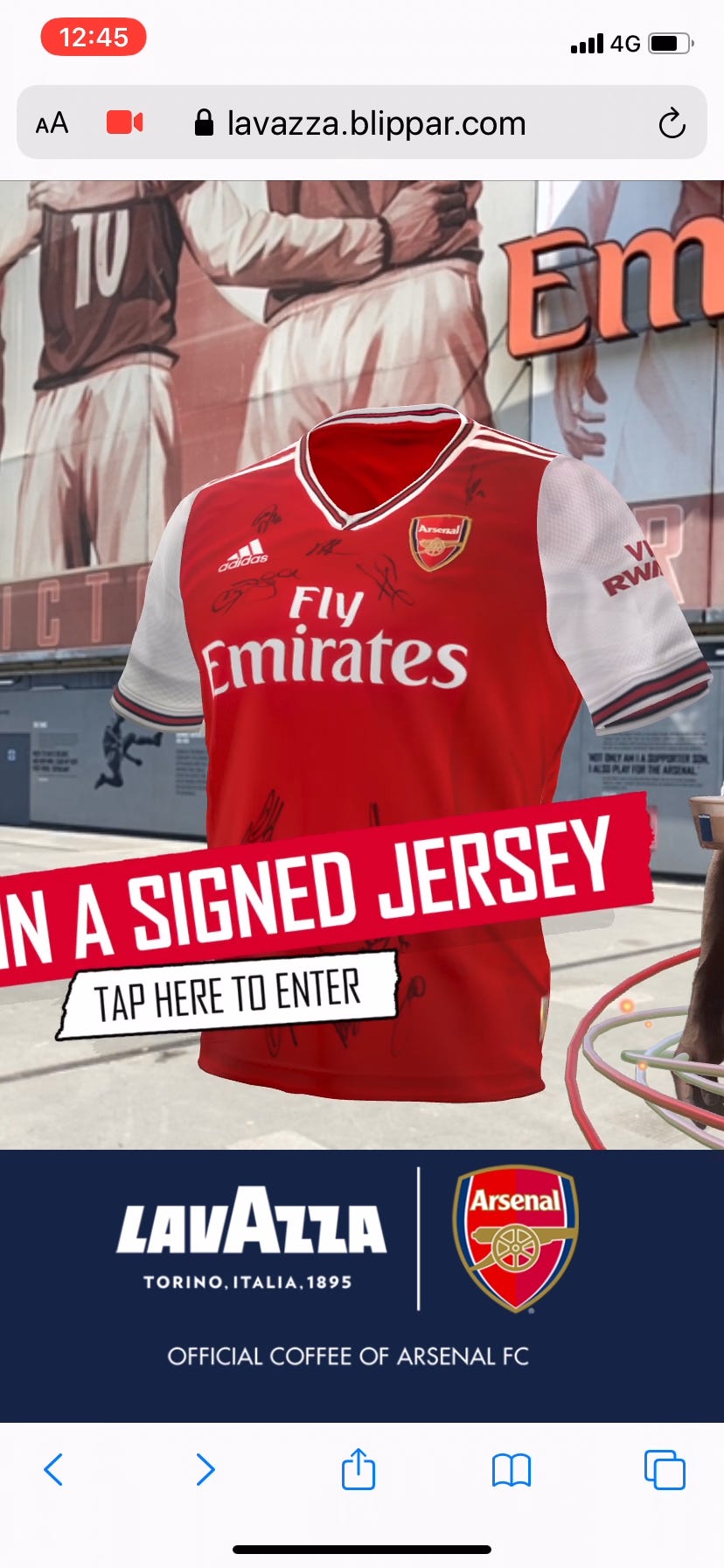 ---
🚑 Wearables, Health, Nutrition News
⌚ Apple smart ring puts you in control of other devices | Via: Wareable
The smart ring world could be about to get serious, after Apple was granted a second patent for its own take on the every-growing category. Back in October 2019 we reported on a patent that revealed Apple was looking at "control-like features with gestures and input tech." And that seems to remain Apple's intention, with new information coming to light. Patent No. 10,627,902, spotted by Apple Insider, expands on the idea of the smart ring as a controller, and talks about "faster, more efficient methods and interfaces for controlling external electronic devices." And there's clearly an appetite at Apple to try new elements of control. With iPhones expanding in size rapidly and screentime an issue, Apple is looking at more ways for us to stay in control of our digital lives.
"[A ring gives a user] faster, more efficient methods and interfaces for controlling external electronic devices," says Apple in the patent. "Thereby increasing the effectiveness, efficiency, and user satisfaction with such devices." The new patent doesn't show off a lot we didn't already know, but does have detail on how it might work.
The patent includes a touch sensitive panel, that would enable the user to control devices such as iPhone, Macbook or Apple TV by moving a thumb across the surface. The patent also hints at haptic feedback through the device, something that the Apple Watch made use of when it was launched back in 2014. And voice input is also mentioned, which would make the ring a natural place for Siri to live – again, another key component of the Apple Watch. Finally, a touchscreen is mentioned, so incredibly, there may be visual information fed back via the Apple smart ring. Check out our list of exciting Apple Watch patents for more glimpses into how Apple sees the future.
⬆️ The Upside: We believe this would be a good move by Apple for several reasons: (1) This type of smart ring could help strengthen Apple's hardware ecosystem (Apple TV, iPad, iPod..) in the home. The smart ring would then become the new sticky point. (2) The smart ring could also help solidify Apple's wearable strategy. We would expect Apple to try to add biosensing capabilities, similar to Oura smart ring, into the ring to monitor users' health.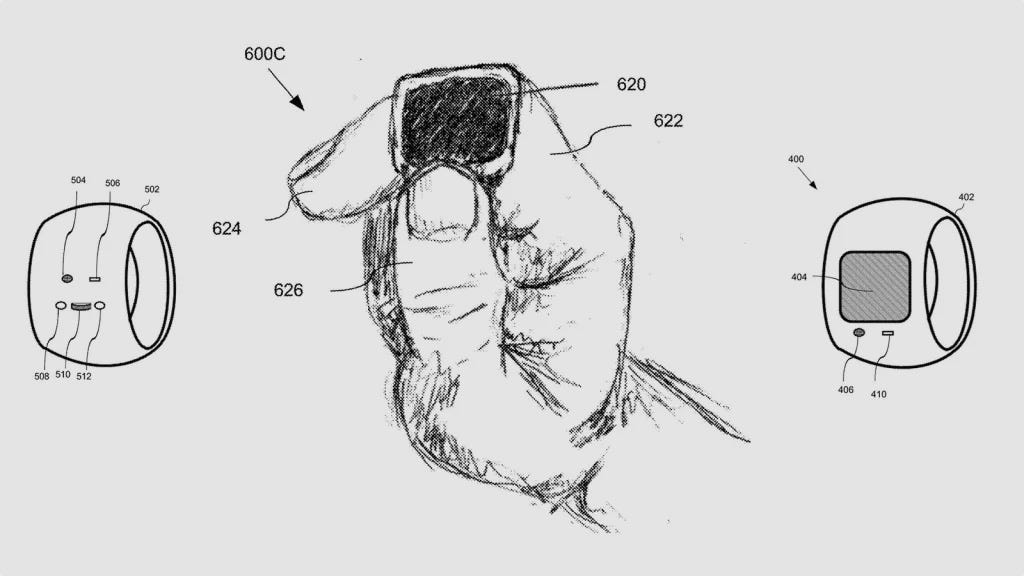 Source: Apple
⌚ More Samsung Galaxy Watch 2 leaks emerge – with a healthy dose of mystery | Via: Wareable
We may be in a global lockdown but it looks like Samsung is pressing ahead with its Galaxy Watch smartwatch sequel regardless. A Samsung smartwatch (spotted by Sammobile) has hit Chinese regulators – codenamed the SM-R840 and SM-R850. For those who follow this kind of thing, those monikors clearly refer to Samsung's range of smartwatches, and have been named in Galaxy Watch leaks in the past – although we don't know whether this will be a Galaxy Watch 2 or Galaxy Watch Active 3. Two codenames points to two sizes, so we're likely looking at the similar 40mm and 44mm to the existing Samsung Galaxy Watch Active 2 or the 42mm/46mm versions from the original Galaxy Watch.
We've also seen R845 and R855 models mentioned, which should be the LTE equivalents. So what do we know? The answer to that is (still) not a great deal. We know from previous certifications that we're likely to see the device in black, silver, and gold. And it seems rumors we previously reported about storage being upped to 8GB will happen – great news for those enjoying Spotify offline syncing, which has been supported for a few generations of devices now. And it seems the battery will increase in size, from 247mAh on the Active 2 to 330mAh – which seems unlikely to majorly change longevity from the current 36(ish) hours – but could power new, current smartwatch features. And from the way the smartwatch wellness industry is moving, that will likely be further elements of 24/7 tracking. Samsung has never been a brand to shy away from adding new features, so we'd expect to see something that competes directly with the Apple Watch Series 5. We'd expect ECG, sleep tracking, blood oxygen and blood pressure – for which Samsung recently won clearance from the Korean health authority.
⬆️ The Upside: This would be a good move by Samsung in its quest to take share away from Apple in the smartwatch market. By adding new biosensing capabilities such as Blood pressure monitoring to the Samsung watches, it could give Samsung an edge over Apple. In 3Q19, Samsung captured 13.4% of the smart watch market, up year-on-year from 11%, and Fitbit is down from 15% to 11.3%. Apple continues to be the dominant player there with nearly 50% of the market, according to Strategy Analytics.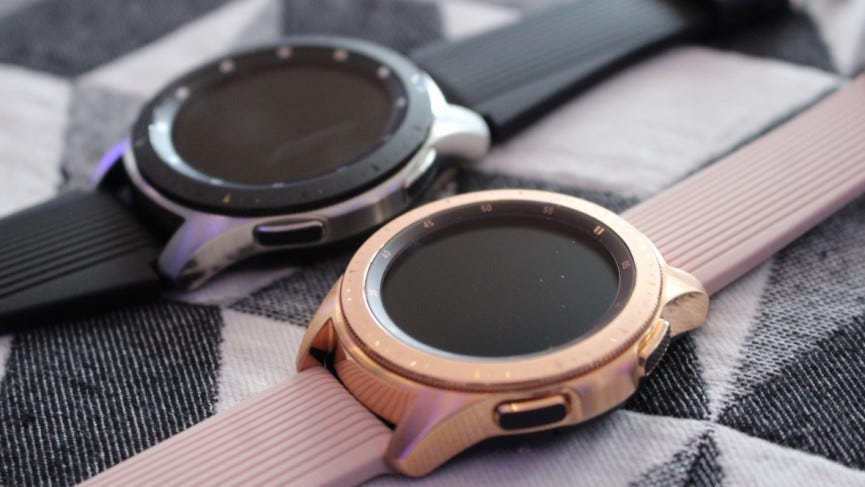 💤  Withings Sleep Analyzer launches to fight sleep apnea | Via: Wareable
Withings has launched the Withings Sleep Analyzer, a sleep sensing mat designed to gather deep insights into your slumber. An upgrade to Withings Sleep that launched back in 2019, Sleep Analyzer is a mat that slips under the mattress and uses pneumatic sensors to monitor breathing rate, body movement and heart rate to track the cycles and stages of your sleep. However, it now uses a microphone to track snoring, and will provide data on that as well. While all this is useful data for sleep tracking, which is analysed and presented in the Withings Health Mate app, its sleep apnea detection has now been validated through a clinical study with Hôpital Antoine Béclère in France and Hôpital St-Pierre in Belgium. Sleep apnea has been a focus of the wearables industry over the last few years, with Fitbit paying particular attention, using SpO2 sensors to measure the oxygen in the blood. Withings has taken a different tact here, looking for other signs including snoring and breathing rates – and their results closely map to the accuracy of Polysomnography (PSG) analysis used in sleep labs.
Sleep apnea affects 175 million Europeans, according to research, and 8 in 10 people don't know they suffer with the condition. Sleep apnea tech has been notoriously difficult to get validated, especially in the US where the FDA rarely grants certification to consumer tech. Thus Fitbit's Estimated Oxygen Variation feature took years to launch on devices, and does not use sleep apnea terminology in the presentation of the data. The Withings Sleep Analyzer has received medical device marking from the CE for use in Europe and the UK – but crucially will not yet be offered in the US. That's the same situation as the Withings Move ECG, which has yet to launch outside of Europe, and is delaying the launch of the Withings ScanWatch, which has yet to be given a formal release date after being launched at CES 2020.
⬆️ The Upside: We believe this is a great move by Withings. Adding a sleep apnea tracking feature makes total sense. It is estimated that 22M Americans suffer from sleep apnea, with 80% of the cases of moderate and severe obstructive sleep apnea undiagnosed. As noted earlier, by comparison, sleep apnea affects approximately 175M Europeans. To learn more about the latest sleep tech trends, you can check out our latest sleep tech monitoring and analysis (key vendors, trends) here.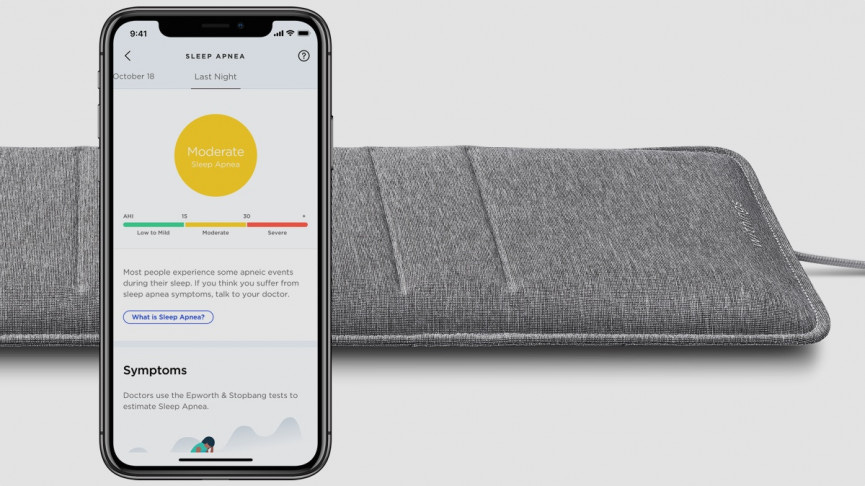 Source: Withings
---
🎮 Esports & Crypto-Currency News
🎮  AS Roma, Fnatic and more join YANA event | Via: Insider Sport
AS Roma, LAFC, Fnatic, Ninjas in Pyjamas, North, and NoFuchsGiven have become the first announced names to be featured on the You Are Not Alone (YANA) event, an initiative launched to connect people through gaming during COVID-19 lockdown protocols.
The event, scheduled for May 2, will see the organisations battle it out on a variety of titles including FIFA 20, Fortnite, Rainbow Six Siege and Minecraft among others. All of the content will be broadcast on both Facebook and Twitch from midday to midnight.
Colin Johnson, Team Director for Fnatic, stated: "Being able to continue to do what we love while so many are struggling is truly a blessing. Tekkz and Fnatic as a whole are excited to be involved with YANA during the FIFA competition and show that we can continue to be active and engaged with other people during these trying times. Big thanks for having us involved and we cannot wait for May 2nd!"
The initiative will see some of the esport organisations biggest stars both in competitive gaming and in other sectors compete on a variety of game titles. Moreover, the event's official supporting partners include game developers Ubisoft, Greenman Gaming and Sports Interactive.
Jonas Gundersen, COO of Ninjas in Pyjamas, added: "This is such a great initiative – one we wanted to be a part of from the get-go. We'll be sending in our young gun Ollelito to represent NiP and we're sure he'll do us proud while also contributing to an important cause. #GONINJAS."
⬆️ The Upside: We think this is a great move by AS Roma, LAFC, Fnatic, Ninjas in Pyjamas, North, and NoFuchsGiven to come together to help in this type of uncertainty due to the COVID-19 crisis. 3.3M people globally have now been affected by the COVID-19 virus. The esport industry, on the other hand, has emerged as one of the big winners during this challenging environment as many leagues (NBA, NASCAR, Moto GP, F1..) have doubled down on their esport and digital strategy and their efforts have paid off.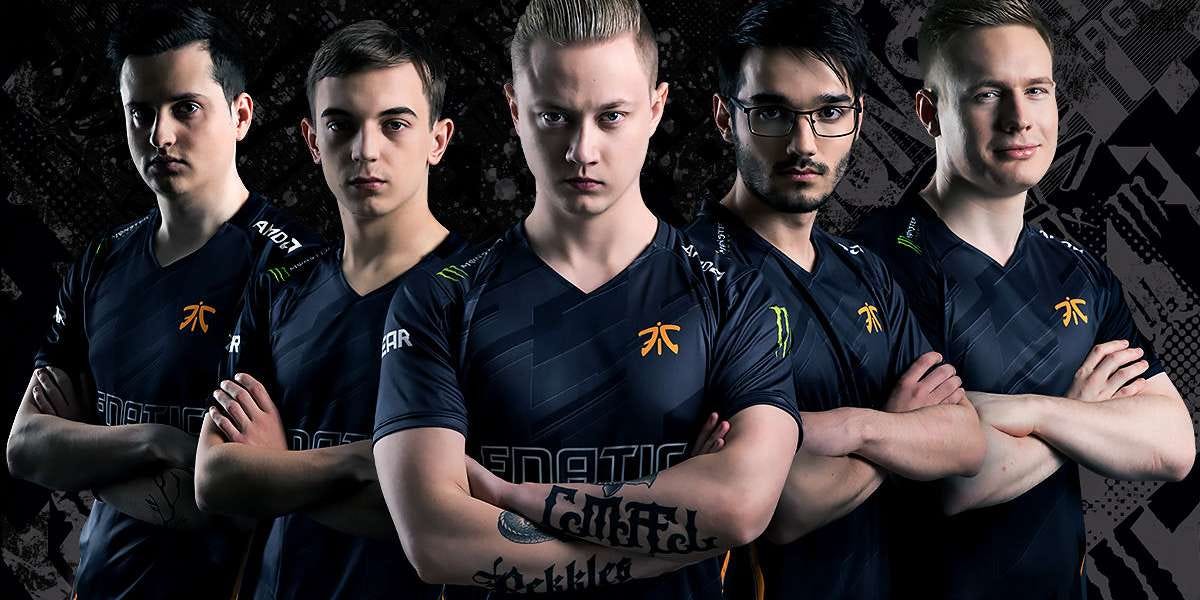 ---
💸 Sports Tech & Health Investment (Fund raising, M&As) Trends — May 2020
---
📊 Key Tech Sports Stats of The Week
$282B: A new report from the Institute for Policy Studies found that, while tens of millions of Americans have lost their jobs during the coronavirus pandemic, America's ultra-wealthy elite have seen their net worth surge by $282 billion in just 23 days.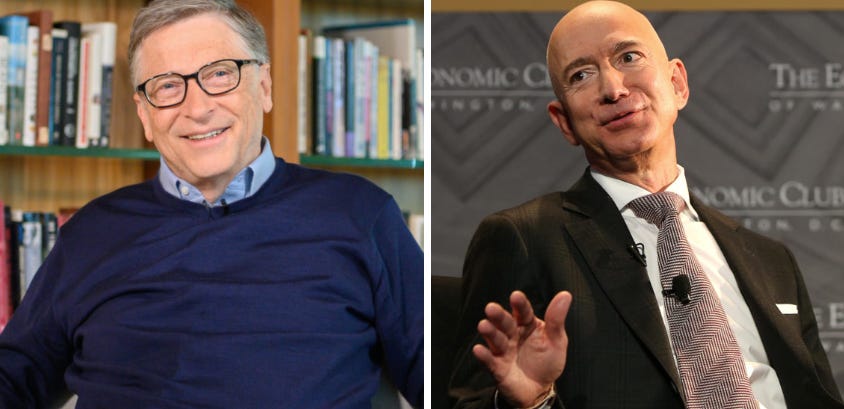 $42B: According to CNBC, The Japan Times reported canceling the Olympic games would result in "economic damage" of $42.1B. There's also the $4.8 billion NBC paid the IOC for the Olympic rights through 2020 and the more than $1 billion in ads sold by NBC.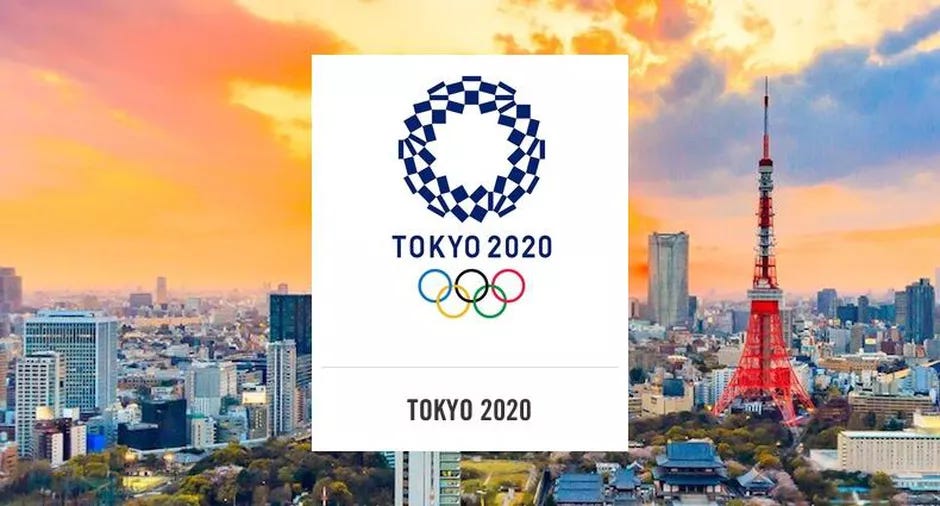 75M: Microsoft TEAMS added up 44M new users MoM last month. It has now 75M TEAMS users globally.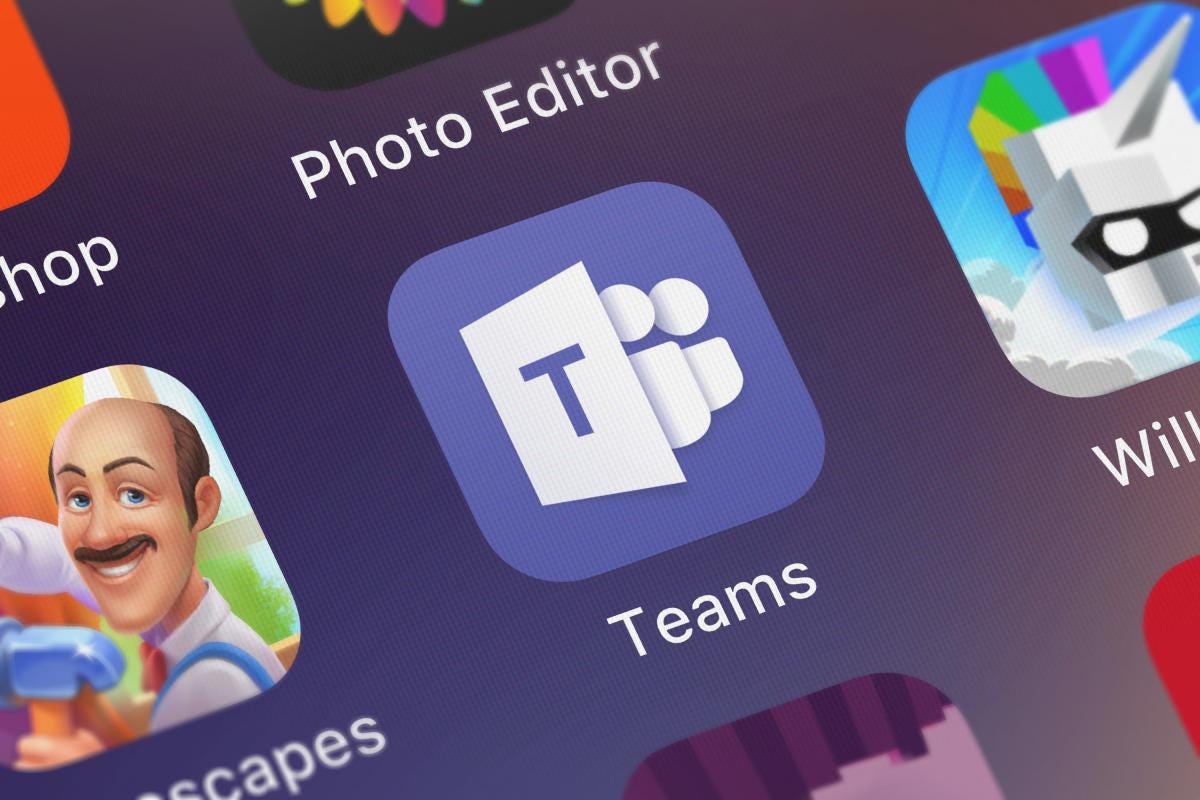 15.6M: The 2020 NFL Draft drew 15.6 million viewers on Thursday night, besting the previous record of 12.4 million. And after all those hours of commercial-free streaming viewers were apparently willing to engage with the ads over the weekend as well.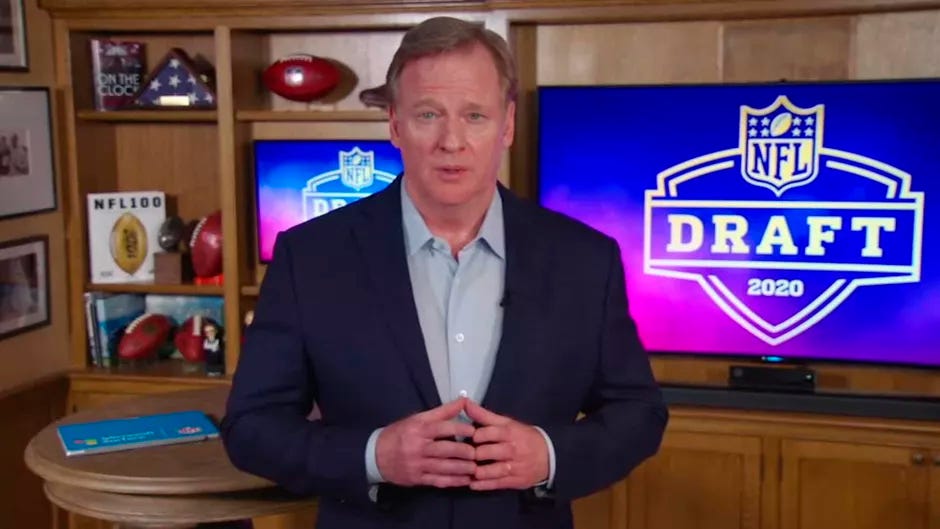 5.9M: ESPN's Chicago Bulls-focused documentary series "The Last Dance" mirrored the 90's Bulls on-court play, dominating television ratings on its second night. Episodes 3 and 4 averaged 5.9 million viewers across ESPN and ESPN2 on Sunday night.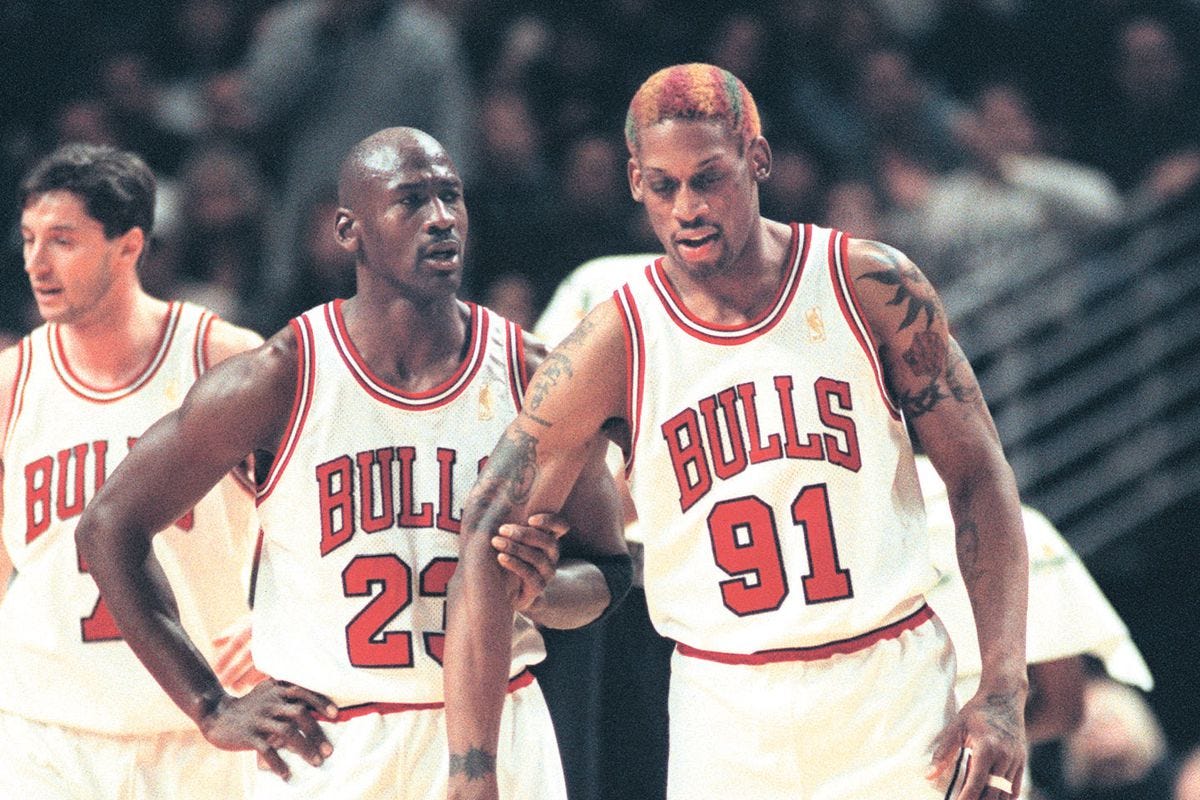 $4.6M: The Los Angeles Lakers said they have returned a loan of $4.6 million from the Small Business Administration under the federal Paycheck Protection Program, which is intended to help smaller firms avoid layoffs.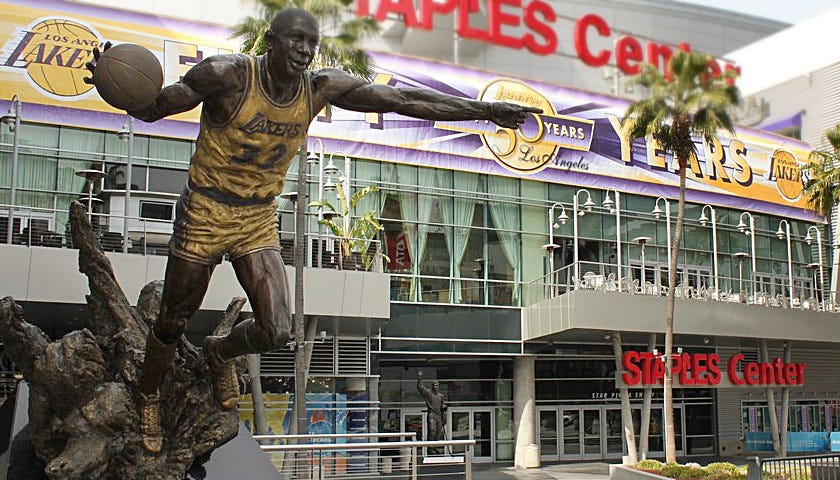 $500K: World Athletics, in partnership with the International Athletics Foundation (IAF), has created a $500,000 fund to support struggling athletes who are experiencing financial difficulties due to the COVID-19 outbreak.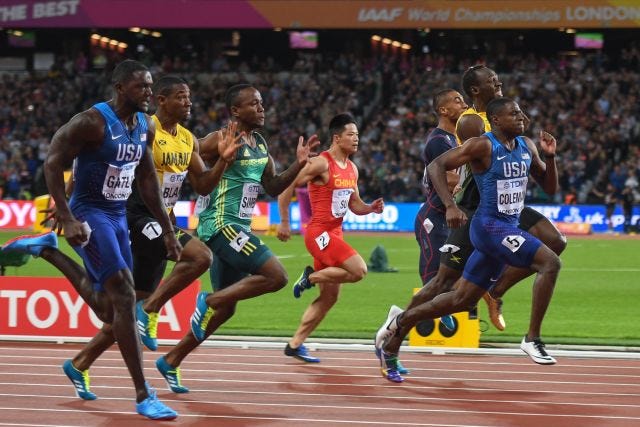 +46.6%: During last week's NFL Draft, there was a 46.6% increase in fans talking about the draft on Twitter in comparison to the 2019 NFL Draft, as this year's draft saw 484.2K fans engaging on Twitter.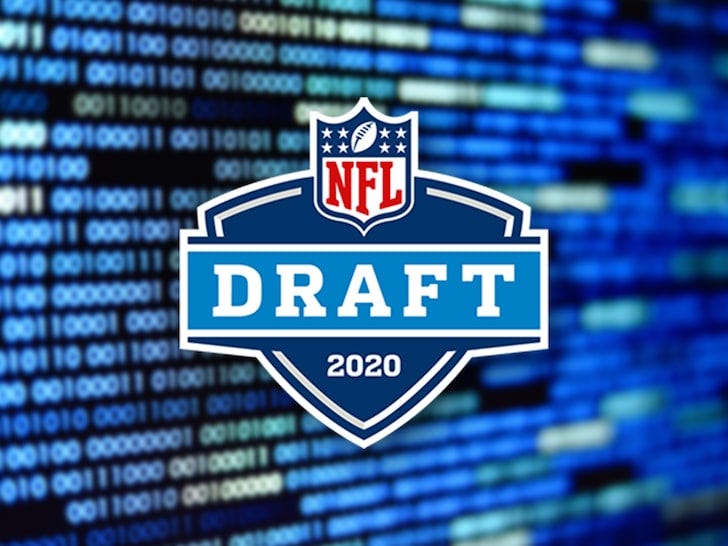 -97%: Adidas saw its net income in the first quarter plummet 97% as the German sportswear and sneaker giant felt an outsized impact from the coronavirus pandemic that has closed the vast majority of its stores across the globe. It also forecasted that the worst has not yet come for the company.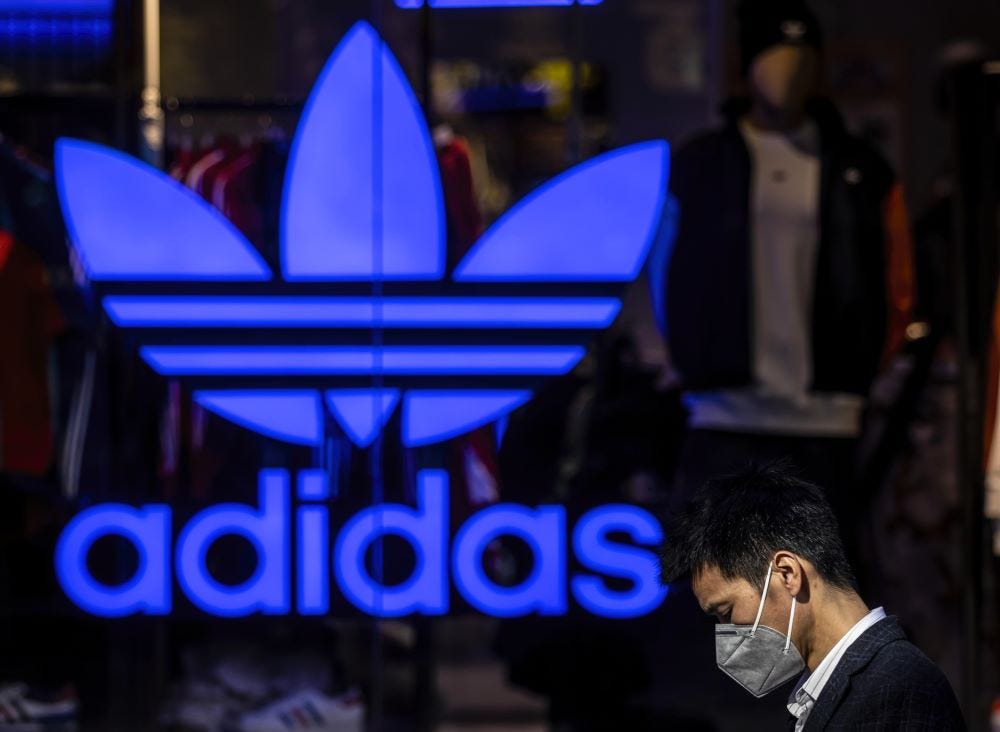 70%: According to Adidas, more than 70% of its stores remain closed around the world. That has led the company to lean on its e-commerce platform, which it said saw a 35% increase in sales during the quarter. However, that alone was unable to stem the decline of in-store sales. Revenues across the Adidas brand dropped 20%, while Reebok also saw a 12% drop in revenue.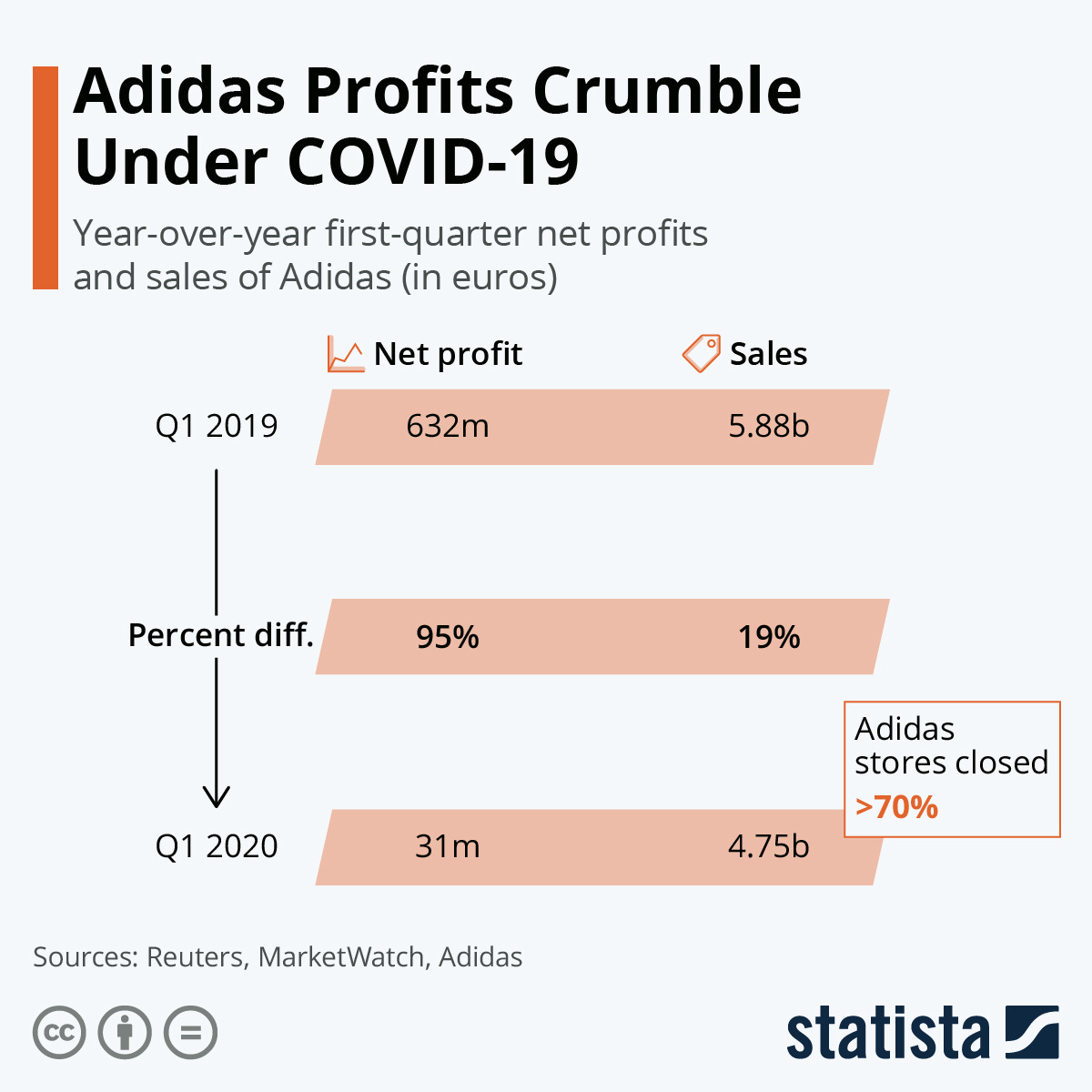 17%: Lyft is laying off 982 employees and furloughing an additional 288 people. The layoffs account for 17% of the company's workforce. Lyft also has implemented reductions in base salary for exempt employees for a 12-week period. There are rumors that Uber plans to lay off 20% of its workforce too.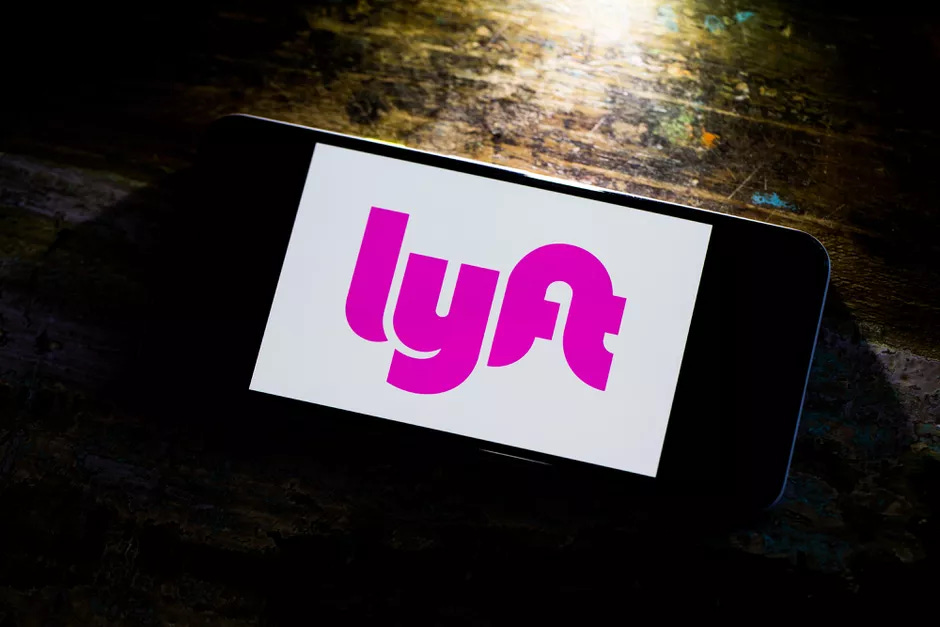 ---
📸 The Upside: Snapshots & video of The Week.
AC Milan teaming up with Roc Nation to raise money for COVID-19: AC Milan teamed up with Roc Nation to pay tribute to, and raise money for, those on the front line against Covid-19. Thanks to Michael R. Yormark and Roc Nation.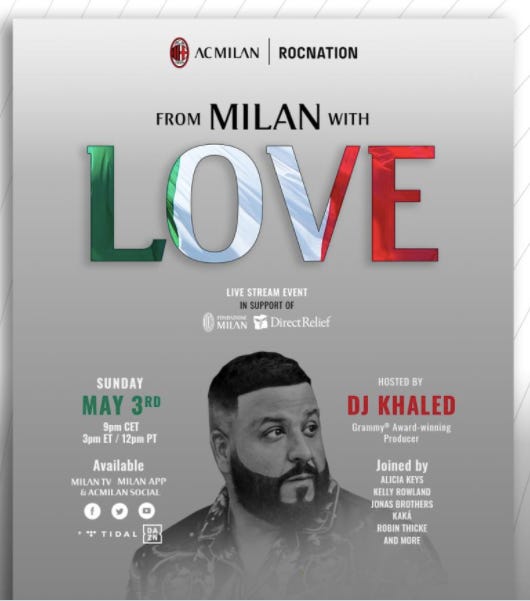 Pro (NBA, NFL..) teams unveil face coverings to support COVID-19 work: Over the past few weeks a growing number of pro teams (e.g. Raiders/NFL, Warriors/NBA, Chicago Bulls..) unveiled face coverings to support COVID -19 work. Great cause!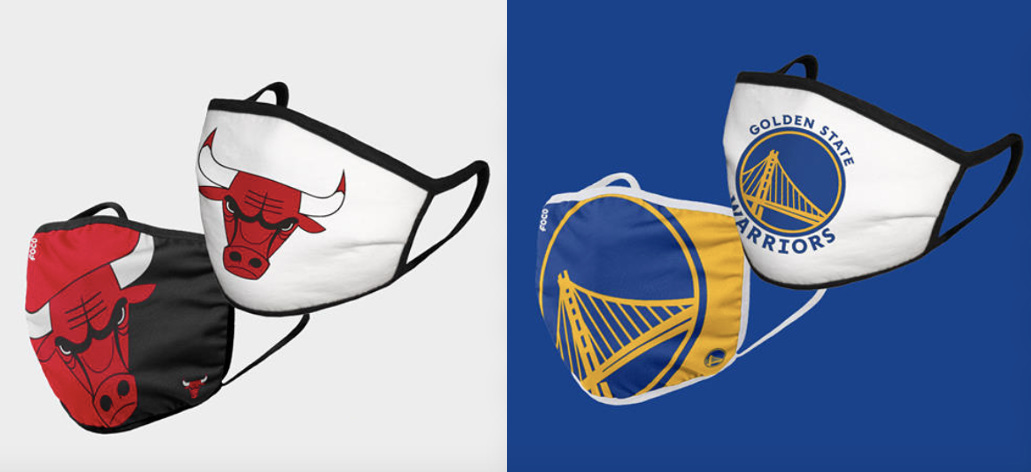 Picture: Chicago Bulls (NBA), Golden State Warriors (NBA)
Iron Mike making a Comeback? World heavyweight boxing champion Mike Tyson says he is in the best shape of his life as he prepares to make his return to the ring. Speaking with rapper T.I. on Instagram Live from quarantine this week, the retired fighter revealed that he's been training hard ahead of his comeback, which will involve taking part in matches for charity.