Discover more from The Upside Newsletter
Data, insights, and stories from the world of sports, business, and technology.
Over 6,000 subscribers
🏀 New hot tech in NBA stadiums? Drones..
Dear Friends and Members,
We just published our analysis on How pro teams and leagues use TikTok to target new audiences, so be sure to sign up for our premium subscription by clicking the "subscribe now" button below.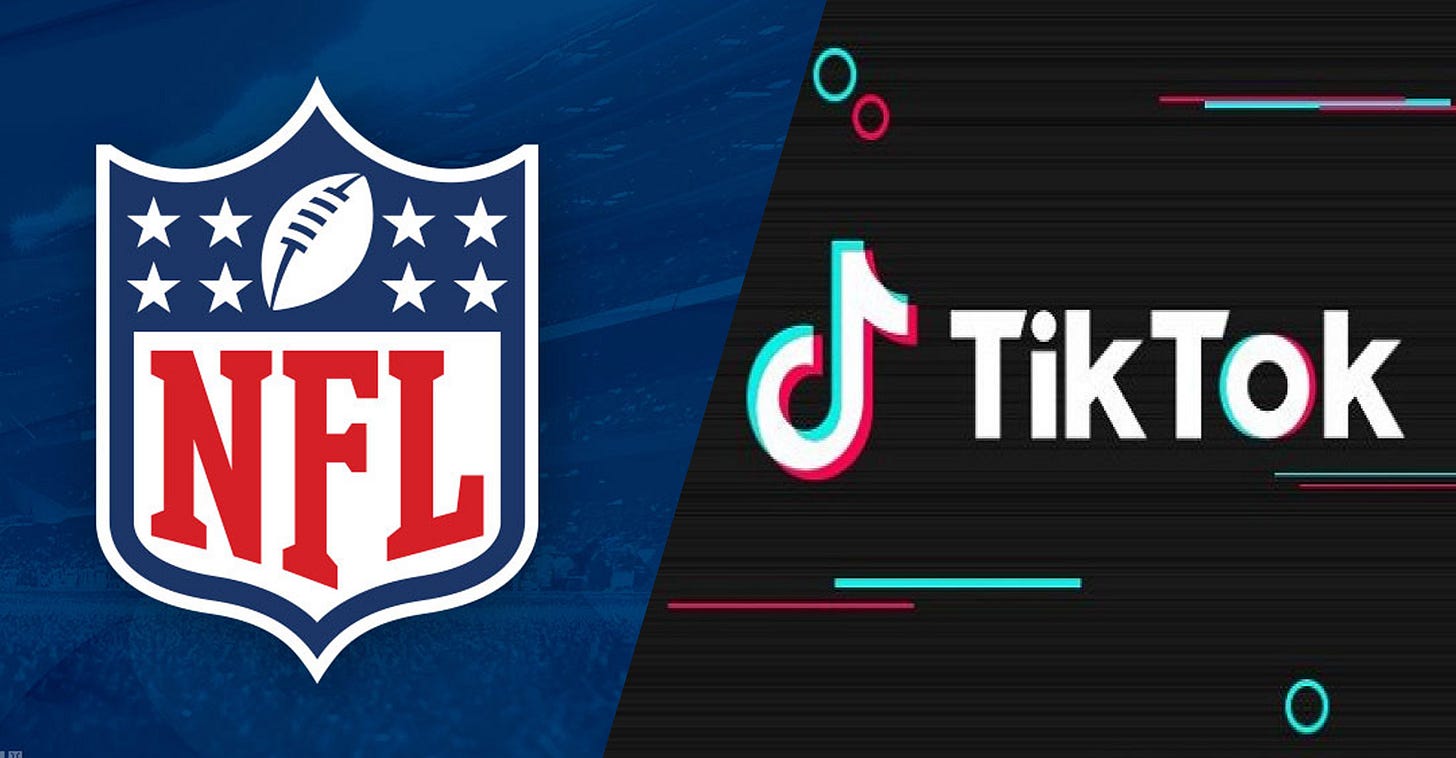 Looking for access all of our previously published analysis, insights, data, podcast interviews, and more? Subscribe now to unlock access!
Next week we plan to publish our next weekly sports and tech analysis. 
📰 Top Stories We're Reading This Week 
👓 The Microsoft HoloLens 2 ships today for $3,500
🥽  VirZOOM Tells Us That a Stationary Bike is the Perfect 6DOF Controller
⌚The Xiaomi Mi Watch is official - and it's got a world first feature
⌚  The PowerWatch 2 is now available to buy: Heart rate, GPS and eternal battery life
🎮 Rick Fox leaves Echo Fox, the eSports team he co-founded
💸 Latest Investment Trends
📊 Tech Stats of the Week
📸 Snapshots of the Week
Let's jump right into the insights and upside for all of these top stories
---
🎮 AR/VR/Video Sports News
👓 The Microsoft HoloLens 2 ships today for $3,500 | Via: The Verge
Microsoft's HoloLens 2 mixed reality headset shipped last week after being announced earlier this year. The HoloLens 2 headset, which costs $3,500, will be delivered to preorder customers in around a half-dozen countries. It's an upgraded version of the device first released in 2016, featuring a wider field of view and more complex gesture controls.
The HoloLens 2 is shipping in the US, France, Germany, Ireland, New Zealand, Australia, and the United Kingdom. As my colleague Dieter Bohn detailed earlier, the HoloLens has gotten a redesign for better ergonomics, so its weight sits more comfortably and it's less difficult to find a good viewing angle. Its field of view has substantially increased, from 34 degrees to 52 degrees diagonally — Microsoft has described the overall area as "more than doubled," and while you can debate the specifics, it's a dramatic improvement.
Microsoft has also added full-fledged gesture tracking, not just the "air tap" option from the original HoloLens. You can do things like pinch and drag objects or pull up menus by tapping a holographic button on your wrist. These new gestures are an important draw for companies that might want to upgrade from the earlier HoloLens, since they open up a new range of app options.
Microsoft prototyped some games and art apps for the first HoloLens, but the HoloLens 2 is aimed purely at business customers — especially people working in manufacturing or repair jobs where a hands-free heads-up display would come in handy. Buyers can pay an additional monthly fee for Microsoft's Remote Assist software, which is designed for live, hands-free troubleshooting. Consumers aren't meant to buy these headsets, but they may still interact with them in situations like product showrooms. And a custom US military version of the HoloLens is being built as part of the controversial Integrated Visual Augmentation System.
Microsoft communications director Greg Sullivan says the original HoloLens will still be supported, but some developers may start building apps that require the HoloLens 2's gesture controls. And the preorder customers, he says, are a blend of new buyers and people who want to replace their first-generation devices. "The first time it was like, 'What is this thing?'" says Sullivan. Now, there's an existing base of customers — albeit a relatively small one — already sold on the idea.
⬆️ The Upside:  In our view, Microsoft is leading the way in the AR glasses space for several reasons: (1) It is already shipping its 2nd generation of AR glasses. (2) Unlike many of its competitors, it can offer a full end-to-end AR solutions (Cloud services/Azure Cloud, AR glasses..). (3) It is winning large enterprise deals ($500M US Army deal) for Hololens. We also expect Microsoft to offer a lower cost version (<$1500) of the Hololens glasses over time, which will help Microsoft further increase its lead in the AR glasses space.
🥽  VirZOOM Tells Us That a Stationary Bike is the Perfect 6DOF Controller | Via: Wearable
VirZOOM is now offering the third generation of its products in the form of the VZfit Sensor Kit, consisting of a sensor and a button that you can put on virtually any bike and play a gamut of VR games with. "It's not about gamifying bikes," Janszen told me after I inquired about the existential purpose of VR games that take place on a stationary bike. "It's about creating an infinite range of different kinds of activities that involve six degrees of motion through huge virtual worlds."
How does the setup process work? It's simple. You attach the sensor (the device with the big letters 'VZ') to the crank, and in a matter of seconds, it talks to your Oculus headset over Bluetooth. Once you pair the button array to your headset as a 'gamepad', you're good to go. But be careful not to lose your sensor, Janszen warns. "It's how you license the content to yourself. Wherever you have the sensor, you have access to the content, as well as your whole history—your scores, your friends, all of it."
What's peculiar about the VZfit Sensor Kit is how Janszen believes that VirZOOM's IP is the most inherent solution to motion sickness in larger, free-form VR games. "At a very high level, [VZfit is] a new form of activity that takes place in VR," Janszen explained to me. "If you want to move to big virtual worlds in VR with six degrees of freedom (6DOF), at [a high] speed, without making people sick, you need a very special kind of controller."
Extremely slow movement, Janszen states, is the reason that certain apps are able to let players have smooth locomotion in relatively large spaces without causing motion sickness. "The Google Earth first-party app is a great app, but it's moving you slowly to keep you from getting sick," Janszen told me. "What we wanted to do was allow you to move yourself through large virtual worlds under your own power. And it just turns out that the ideal controller for doing that has a seat, pedals and handlebars. If a stationary bike didn't exist, we'd have to invent it."
Janszen, along with Rob Kay and Eric Malafeew (both of whom are responsible for pioneering Guitar Hero and Rock Band), came up with VirZOOM as a team. As it just so happens, Malafeew already had a background with flight simulators and robotics that would later help him architect the gameplay environments in VZfit Play.
"I'm a bike rider, and I've maintained this idea of 'Wouldn't it be great to ride outdoors while indoors in VR?' for about 30 years. So I've been waiting for the VR tech to catch up," Janszen continued. "What we learned though, is because it's VR, you can do pretty much anything. And since these are world-class AAA developers, they thought 'Well, let's come up with some really fanciful crazy things that you either can't do in the real world, or that'd get you killed in the real world.' But the idea is that we want to engage you so deeply in these activities that you don't realize that the side effect of the motion in your pedaling and your leaning is exercise."
⬆️ The Upside:  We believe that the VZfit is an interesting concept. It is part of a new generation of sports oriented VR experiences. That being said these types of VR based fitness experiences may not appeal to everyone as wearing a VR headset while working out might be a no go for some VR users. It is also worth pointing out that some VR based fitness experiences have helped users lose significant weight over time.
---
🚑 Wearables, Health, Nutrition News
⌚The Xiaomi Mi Watch is official - and it's got a world first feature | Via: Wearable
After months of speculation and leaks, Xiaomi has officially revealed the Mi Watch at an event in China.
The device becomes the first smartwatch to receive the Mi branding, following the company's popular line of Mi Band fitness trackers, and will launch with LTE, GPS and a $185 price tag.
As rumored, the Mi Watch will also run on Wear OS - though not quite as we've come to know.
Instead of the typical, closed version of the software present on an army of watches from Google's partners, Xiaomi has built a custom platform, called MIUI for Watch, based on the smartwatch software.
It's the first time we've ever seen a skinned version of Google's platform.
In terms of design, the watch features a 44mm square face, with a 1.78-inch AMOLED display pumping out a resolution of 410 x 410 pixels and a pixel density of 326 pixels-per-inch.
At first glance, this screams of an Apple Watch imitation - which, again, is something we've expected from the pre-launch leaks.
Not only does it have the same square face as Apple's smartwatch, but it also shares the same crown, button, speaker and mic placement, as well as the curved edges.
Internally, the smartwatch is powered by Qualcomm's Snapdragon 3100 platform - the latest version of its processor, though an upgraded Snapdragon 3300 version has recently been rumored.
And it has a lot to power, too, with LTE available for music streaming and voice calls when you're not connected over Bluetooth to a phone, joining Wi-Fi connectivity, GPS for location tracking and NFC for contactless payments.
The Mi Watch's software, as we mentioned, will essentially be a personalized skin of Wear OS - a bit of a first, in itself - and has been designed to enable stripped-down versions of Xiaomi apps, like Mi Home, Tasks and Maps.
Despite its similarities to the Apple Watch, it actually manages to outlast the device in the battery life department –at least on paper.
Xiaomi claims the Mi Watch will manage 36 hours of continous use, even with LTE enabled, thanks to its 570 mAh battery packed inside.
We'll be testing that claim during our full review, but, at least for now, the Mi Watch will remain exclusive to China and release on 11 November for CNY 1,299. That translates to roughly £145.
⬆️ The Upside: We think that Xiaomi's Mi Watch is very appealing from a pricing ($185), functionalities (LTE, GPS..) standpoint. As we noted previously, we believe that Xiaomi is well positioned to disrupt Apple's dominance and become a leading smartwatch vendor at the low end of the market.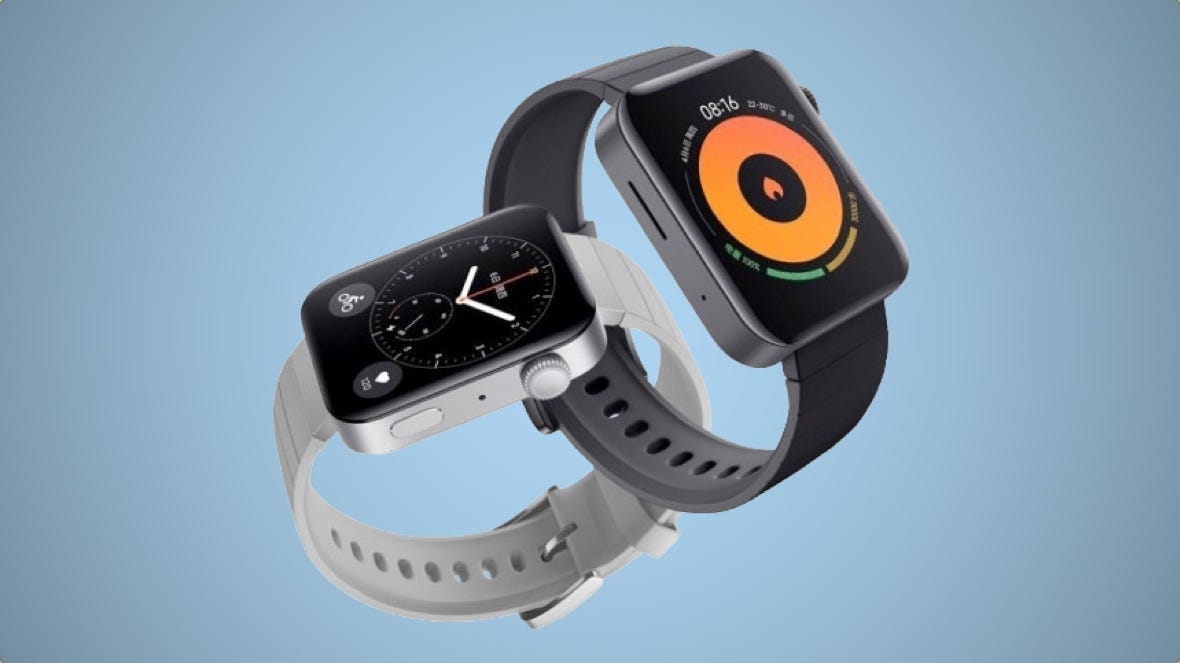 ⌚  The PowerWatch 2 is now available to buy: Heart rate, GPS and eternal battery life | Via: Wearable
The Matrix PowerWatch 2 is finally available to buy – and aims to woo those who find charging their smartwatch too much of a chore.
The PowerWatch 2 eschews traditional charging in favor of using thermoelectrics – and it turns your body heat into power for the smartwatch. The second generation offers GPS, heart rate monitoring, water resistance to an improved 200 meters, and a full-color display.
The problem with the original PowerWatch was a lack of features – but the new version uses solar to offer more power for these big new smarts.
There's a solar ring around the display that will convert sunlight into energy. That, partnered with the already-proven thermoelectric power, means it'll be awfully difficult to run out of power.
In fact, Matrix co-founder and CEO Akram Boukai told Wareable that it's possible that the PowerWatch 2 could never die, which is especially good for the watch's new sleep tracking ability.
The new heart rate monitor and built-in GPS mean the PowerWatch 2 is a much better fitness companion. Matrix is also working on tying heart rate data to its calorie counting data, which was already pretty accurate thanks to it being able to detect your body heat.
Boukai says Matrix is also working on automatic workout detection for running, cycling and swimming, which will come in a firmware update post release.
The Garmin Fenix-like industrial design of the original has also been tweaked. It's now got rivets and grooves to look even more rugged. You'll also control it differently, with four buttons rather than a crown.
We got some hands-on time with the PowerWatch 2, and while it wasn't a final unit (you'll see that the north indicator on the compass dial is actually east) it worked pretty well. The display isn't Apple Watch quality, but it was bright enough as we were playing around with it in an office.
The biggest thing is how light the PowerWatch 2 feels. Despite being around the same weight as the original PowerWatch, it's 1mm thinner at 14mm, which makes a surprising difference.
That's largely thanks to Matrix finding ways to slim down its thermoelectric technology to pack in features like heart rate, GPS and solar power. What we weren't able to try out was much of the software, or the new iOS and Android companion app, which includes Google Fit and Apple Health support.
The PowerWatch 2 has shipped to Indiegogo backers and is now available to buy for £499. We're starting our review and will have a full verdict in the coming week. Watch this space.
⬆️ The Upside: We think that the new PowerWatch 2 offers great value as it now offers great improvements (GPS, HR monitoring, improved water resistance, and a full-color display). Ultimately we expect other vendors to offer body heat powered smartwatches. In the long run we also expect PowerWatch to become a prime M&A target for large tech companies such as Apple, Google or Samsung.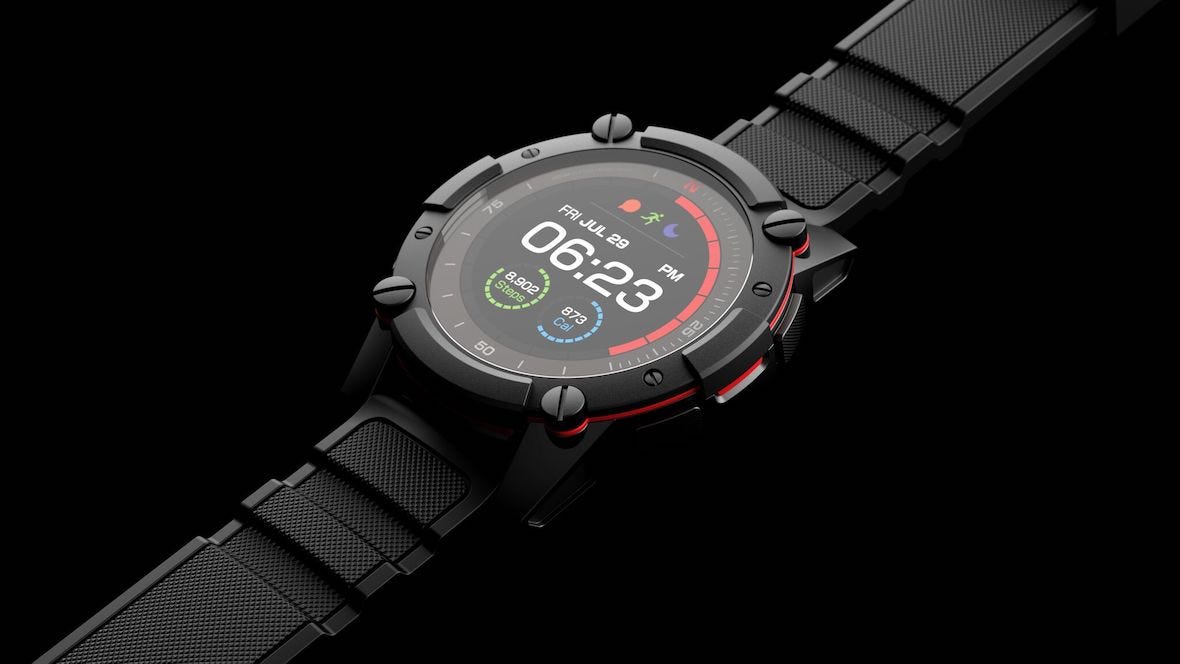 ---
🎮 eSports & Crypto-Currency News
🎮 Rick Fox leaves Echo Fox, the eSports team he co-founded | Via: Cynopsis Media
It's the end of the road for Rick Fox with the esports team he co-founded in Echo Fox. Newsweek reports that Fox agreed to a private settlement agreement with Echo Fox shareholder Vision Esports, that will end lawsuits from both Fox and Vision Esports, after accusations of mismanagement from both sides. Reports suggest that Fox will now shift his attention to launch Twin Galaxies International with longtime associate Jace Hall.
"I have chosen to leave Echo Fox, the esports company that I founded, as a method to end the turbulent fighting and instead just continue to advance my visionary interest in being involved in a number of forward-thinking opportunities in the video game space with other strong, credible partners that share my values," Fox told the publication.
He added, "On the court and in the business world, teammates are everything and there must be unity and a shared sense of purpose in order to succeed. In the case of Echo Fox, the significant difference of values, ethics and commitment to integrity was very problematic and damaging. I have shared my thoughts on this in my past statements and court filings, and sincerely hope that my experience can help provide further insight for people who should of course make their own judgements and determinations. I have learned some very painful lessons, and am relieved to now be moving on towards more positive business experiences."
⬆️ The Upside: The outcome should come as no surprise. Rick Fox has been one of the first high profile pro athletes to launch his own eSports team. Rick Fox will continue to be a key player in the world of eSports through his new projects in the eSports space.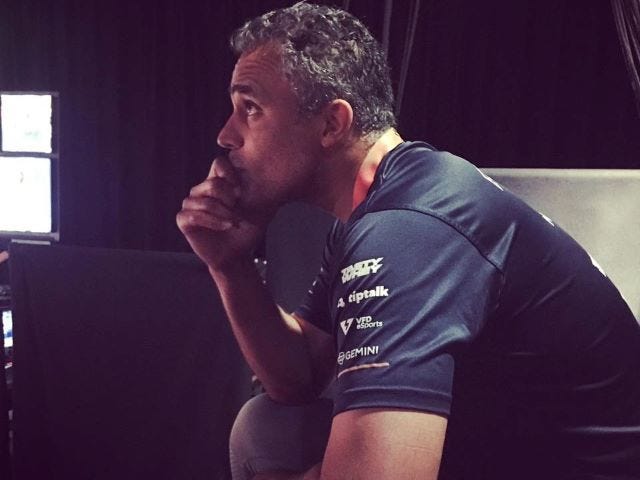 ---
💸 Sports Investment Trends — November, 2019
---
📊 Key Tech Sports Stats of The Week
$7-8B: Gambling firms see $7B to $8B sports betting market by 2025. Read on here.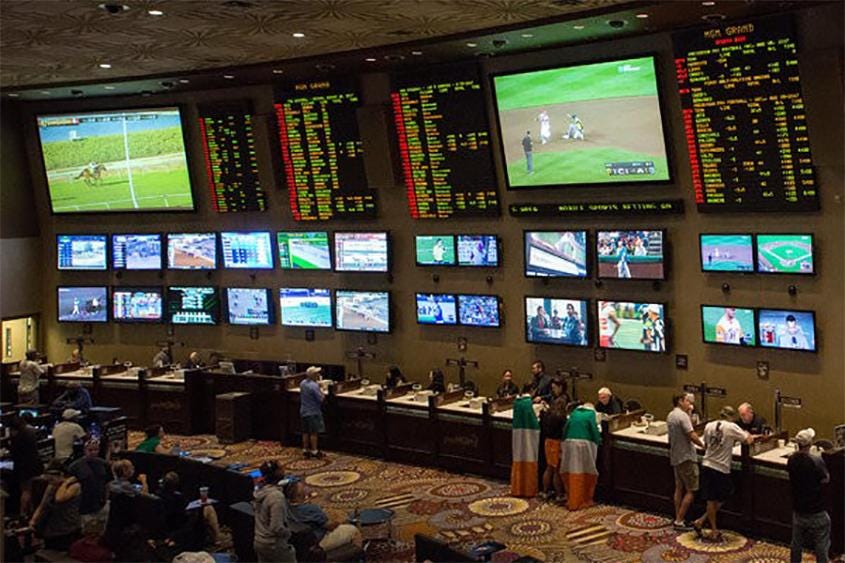 $652M: During the 2019 MLB Playoffs, brands spent an estimated $652M on television advertising, according to iSpot.tv. North of 40% of those marketing dollars were spent during the World Series.
Many of the big spenders were official MLB partners, including GEICO which topped the list at $19.4 million. T-Mobile, Progressive, Taco Bell, and YouTubeTV rounded out the top five, according to the researcher. Collectively, all partnering brands garnered more than 17 billion impressions across TV and social media channels. 

What Brands Spent The Most Money?
GEICO ($19.4 million)

T-Mobile ($16.3 million)

Progressive ($14.5 million)

Taco Bell ($12.4 million)

YouTube TV ($11.1 million)

Chevrolet ($10.8 million)

Bank of America ($10.5 million)

Indeed ($9.5 million)

Apple iPhone ($9.4 million)

Ford ($9.1 million)
What Industries Spent The Most Money?
Insurance: Auto & General ($51.2 million)

Vehicles: Auto Makers ($45.2 million)

Electronics & Communications: Wireless ($30.4 million)

Electronics & Communications: Mobile Devices ($21.4 million)

Life & Entertainment: Video Streaming Services ($20.5 million)
1.1M: After launching its TikTok account in April, the Golden State Warriors (NBA) recently became the first American team to surpass one million followers on the app. Of the 1.1M TikTok followers, 63% of those followers are female.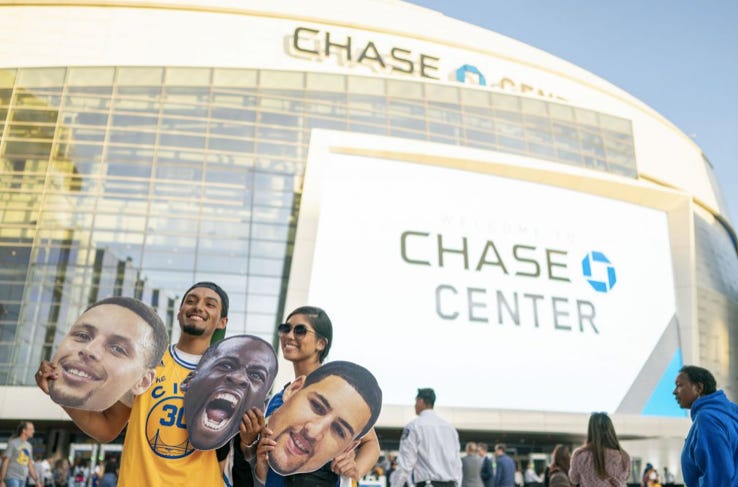 562,774: In its fiscal first quarter, Peloton Interactive, which recently launched its IPO said it ended the quarter with 562,774 connected fitness subscribers and a member base topping 1.6M. Peloton is projecting 885,000 to 895,000 connected fitness subscribers for fiscal 2020.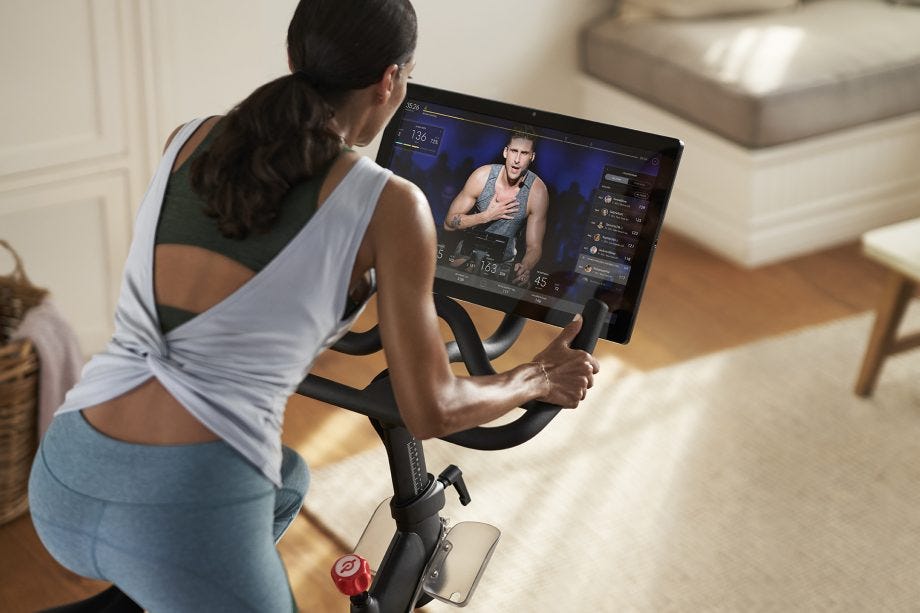 36%: ESPN's audience for the 2019 MLS Cup playoffs is up 36% year-over-year, with the four single-elimination matches on ESPN and ESPN2 averaged 388,000 viewers. That is up from 286,000 viewers in seven matchups in 2018.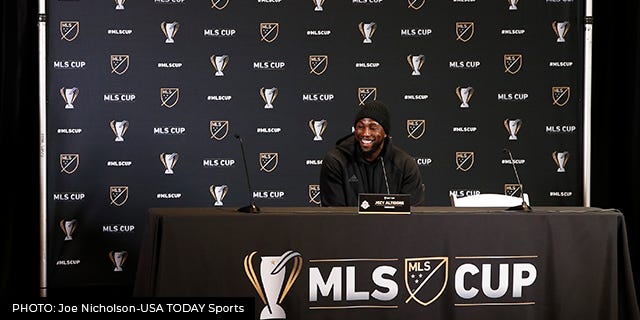 9%: In total, Adidas' 3Q19 sales for the quarter were up 9% from the same period a year earlier, and the company confirmed that is expecting to see sales increase between 5% and 8% during 2019.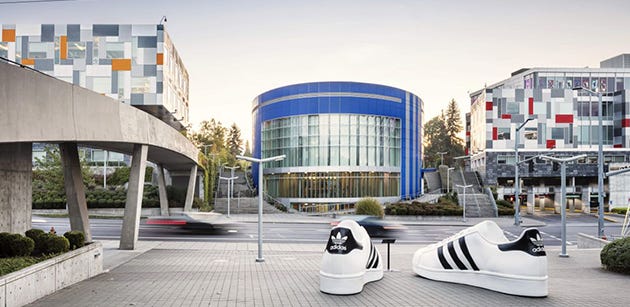 📸 The Upside: Snapshots of The Week.
New hot tech in NBA stadiums? Drones: A drone was recently spotted during a LA Clippers (NBA) game.