Discover more from The Upside Newsletter
Data, insights, and stories from the world of sports, business, and technology.
Over 6,000 subscribers
🏀 🥽  🚴‍♂️ VR, SVOD, Connected Fitness Vendors Sales Spike Due to COVID-19
Dear Friends and Members,
Last week, the Coronavirus continued to be at the center of most discussions last week. The UEFA officially postponed the 2020 European soccer championship to 2021, and the 2020 Tokyo Olympics are now serious under threats to be postponed for 2022. The French open postponed its tennis tournament to Sept/October 2020. Leagues are already starting to adapt with the NFL and NBA offering their video streaming service for free during this time of crisis. NASCAR launched its first ever esport competition to stay connected to fans and drive revenue. Tom Brady (New England Patriots/NFL) shocked the world by signing with the Bucaneers (NFL).
However, due to COVID-19 and the need for people to stay home and avoid social interactions, we are already seeing some tech companies seeing a sales spike due to the COVID-19 crisis. In fact, in the world of VR, some VR companies literally told us that they doubled their VR user base week over week due to the COVID-19. Online video streaming company Netflix has also seen a big spike in consumer usage due to the coronavirus pandemic, helping its stock rise on last week. Collaboration tools such as Microsoft TEAMS, Slack, are also seeing a big spike right now in terms of adoption due to the crisis. In the world of connected fitness, last week Peloton saw its stock go up 13% in one day as people are looking at alternatives to work out at home vs going to the gym. Lastly online gaming and esport companies (Tencent) are also seeing a spike as well.
This week, we also published our latest Analysis: Testimonials from Top sports performance professionals (MLS, MLB, EPL, Olympic team, Pro tennis) and startups on what to do during COVID-19 to help players stay in shape physically and mentally and keep the teams stay connected to their fans and continue to generate revenue, so be sure to sign up for our premium subscription by clicking the "subscribe now" button below.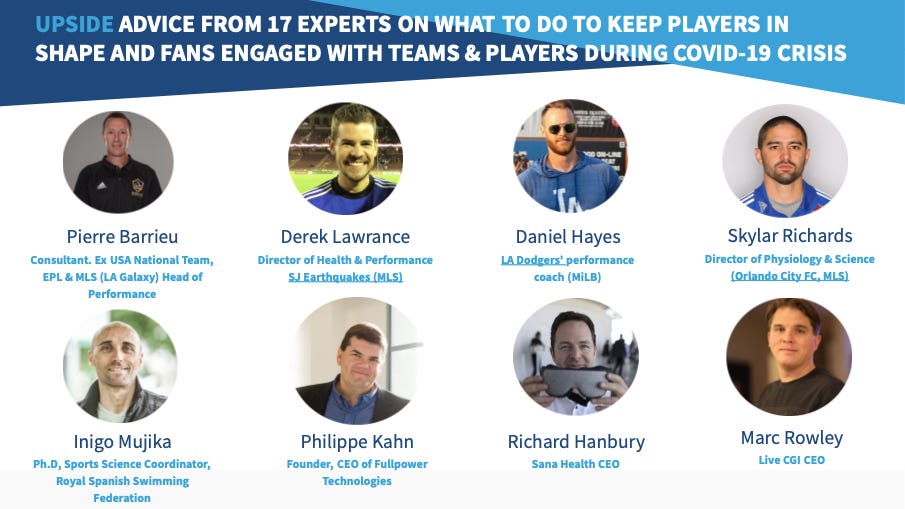 Looking for access all of our previously published analysis, insights, data, podcast interviews, and more? Subscribe now to unlock access!
On Wednesday we will publish our podcast interview with Blake McFarland, Senior Manager of Esports for Sporting KC, a top MLS team.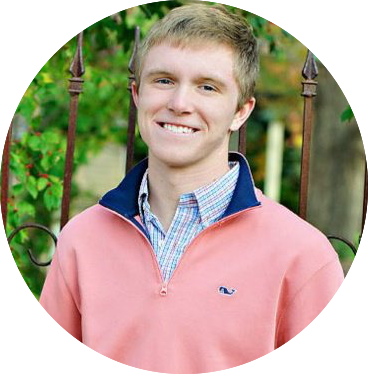 We plan to soon introduce a new major initiative that will better bring our sports tech community of thousands of sports tech execs (Pro teams, leagues, sports startups, VCs/investors, brands, etc.) together, so stay tuned!
If you have any questions about The Upside, need help with business development or fund raising, want to join our community of thousands of sports and tech execs (pro teams, leagues, athletes, investors..), or want to have access to our premium content, please check out Sports Tech Advisors and contact us at info@sportstechadvisors.co
📰 Top Stories We're Reading This Week 
🥽 NBA and NFL offer subscription services for free due to COVID-19
🥽 The New Normal, by Courtside Ventures
⌚Huawei Watch GT2e leaks – with updated design but familiar specs
⌚  Fitbit Charge 4 image leaks – and it could come with GPS built-in
⌚ ​Amazfit X concept smartwatch will hit Indiegogo in early April
🎮  NASCAR launches first ever pro-racer esports series due to COVID-19
💸 Latest Investment Trends
📊 Tech Stats of the Week
📸 Snapshots of the Week
Let's jump right into the insights and upside for all of these top stories
---
🎮 AR/VR/Video/Digital Sports News
🥽 NBA and NFL offer subscription services for free due to COVID-19 | Via: Insider Sport
Two of America's most popular sports the National Football League (NFL) and the National Basketball Association (NBA) have revealed that the firm's subscription streaming service will be free while live sport adapts to the coronavirus outbreak. NFL's Game Pass will be free to American's until May 31, whereas international viewers will be able to access the streaming services until July 31.  The temporary subscription service will allow American football fans to watch full replays of games from 2009, whilst also being able to watch various NFL films and docuseries. Moreover, the NBA has also announced that its League Pass will be offered for nothing until April 22, with basketball fans gaining access to full length and condensed replays of all games from the 2019/20 season.

Along with last season's games, NBA's Turner Sports operated service, will provide fans with archive content which includes classic games as well as its tv shows and films. Both league's have suffered as part of the recent COVID-19 outbreak, halting both of the tournaments campaigns, with no definite date to resume play as the virus continues to spread. Along with league event's being suspended, all public events around April's NFL Draft have also been cancelled. NFL Game Pass usually charges $99.99 for an annual subscription, whereas NBA's League Pass usually costs $199.99 a month.
⬆️ The Upside:  We believe this is a great move by the NBA and NFL. NBA and NFL decision to offer its service for free will only benefit both organisations. The content will help fans during the postponements, whilst it will also drive customers to the streaming sites and could lead to more subscribers staying with the services after the temporary measure is lifted. Put simply the NBA and the NFL could convert those additional fans into paid subscribers once they start charging for their apps again. You can check out our recent analysis on COVID-19: How Tech Can Help Save The Game (VR training, MR/AR, Holographic press conferences..).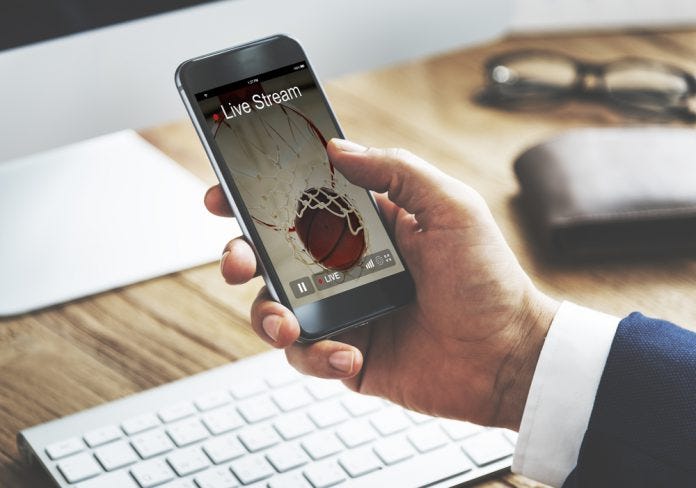 Picture: NBA
🥽 The New Normal | Via: Courtside Ventures
It's hard to pinpoint exactly when the world changed, but with San Francisco and NYC essentially under indefinite lockdown, you can be rest assured that we will be talking about the world as pre and post Coronavirus, the same way we talk about the dot com crash and the financial crisis of 2008. While certainly not nearly as fatal as 2000 to the startup ecosystem, the Covid-19 pandemic of 2020 is going to pose a whole new set of challenges for companies and investors to have to think about.
The differences though stark, all have the same outcome— 2000 was caused by excessive speculation about internet companies that went public at insane valuations with nothing to back up those numbers. 2008 was a result of deregulation in the financial industry, resulting in speculation on mortgaged back securities that also ended poorly. It may appear as though the 2020 financial crisis is a result of speculative selling of stocks because people think the virus is going to disrupt business operations, and while that's certainly a big reason, the reality is that such massive selloffs in the market usually occur for one reason — a credit crunch. So much of our financial system works on borrowed money, that the minute you can't get credit to cover payments, you have to start selling equity positions. The credit crunch right now is real, hence the fed dropping interest rates to 0% and offering credit to ensure that companies have access to money to meet their short term liabilities.
So what does this mean for early stage investing? On the surface, perhaps not that much. VCs have more dry powder than ever before, and they need to deploy that money to generate returns for their LPs. Deals will get done (perhaps with a 30–60 day slow down period due to an inability to meet founders and a focus on the existing portfolio), and startups will be funded. However, when you dig deeper, a greater emphasis will now need to be placed on understanding what the new normal is. It is entirely likely that until there is a vaccine in place for Covid-19, we may have to continue to social distance ourselves to avoid another season of infection (and that's assuming we actually manage to get this first round under control). A vaccine may take 12–18 months to get to market. In all likelihood, in person gatherings of any type may be severely reduced and restricted for the next 1–2 years. Even if not government mandated, it will likely be highly advisable. Continue reading here.
⬆️ The Upside:  We believe that there will likely be a new normal in the sports tech investment world or just the world of sports tech in general. While it might be a bit harder for startups looking to raise money from angel investors there are still institutional money out there with many investors looking to invest in startups. In addition, while some sports tech startups might see an impact from the COVID-19, we are already seeing some vendors seeing a spike in terms of adoption in areas such as SVOV (Netflix), online gaming/esport, connected fitness (e.g. Peloton, Tonal, MIRROR..), collaboration tools (TEAMs, Slack..) and VR (VR fitness, VR fans experience..).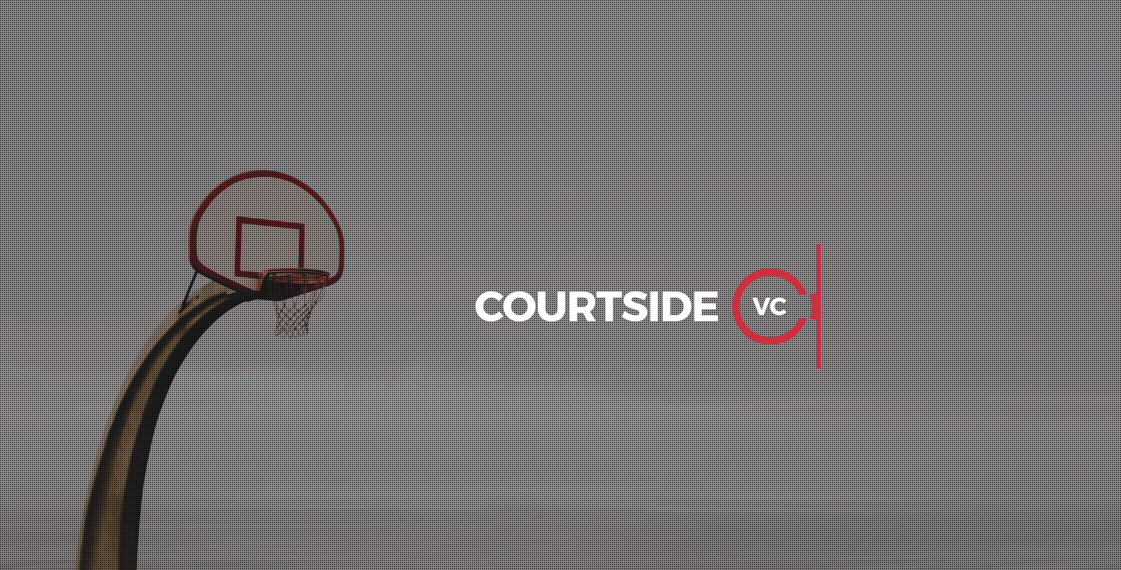 ---
🚑 Wearables, Health, Nutrition News
⌚Huawei Watch GT2e leaks – with updated design but familiar specs | Via: Wareable
Huawei wioll announce its latest smartwatch, the Huawei Watch GT2e, on 26 March – according to new rumors. The report, run by WinFuture, predicts a release at a Huawei event in Paris – although the idea of that happening with France in lockdown seems ludicrous. But there's so much detail in the leak – including some tasty product images – that it's just a matter of when we'll see this upcoming smartwatch. So what do we have? Well, the Watch 2e moniker points to a minor or incremental update on the Huawei Watch GT2. And that plays out when you look at the detail. Visually things have changed (if this leak is to be believed). A slightly tweaked design points at a sporty target market. The buttons are still laid out the same at 2 and 4 o'clock and the lugs have been smoothed out. The overall look seeming to be a love child of the Apple Watch Nike Edition in the straps and the older Samsung Gear Sport in the body. However, despite the redesign, in terms of specs the GT 2e seems very similar to the GT 2. Like its predecessor it has a 1.39-inch screen with a 454x454 AMOLED display.
However, RAM has been increased to 16GB (up from just 2GB) so we're looking at a big boost in performance. The battery stays the same size at 455mAh and you still get 14 days on a single charge. Given its incremental nature we wouldn't be surprised to see Huawei announce this device regardless of whether events go ahead. Stay tuned for official confirmation.
⬆️ The Upside: We believe this smartwatch is a nice addition to Huawei smartwatch lineup. However, we believe that Huawei did not push the boundaries in terms of innovation. They played it quite safe and should have focused on adding new bio sensing capabilities (e.g. hydration, fatigue assessment..).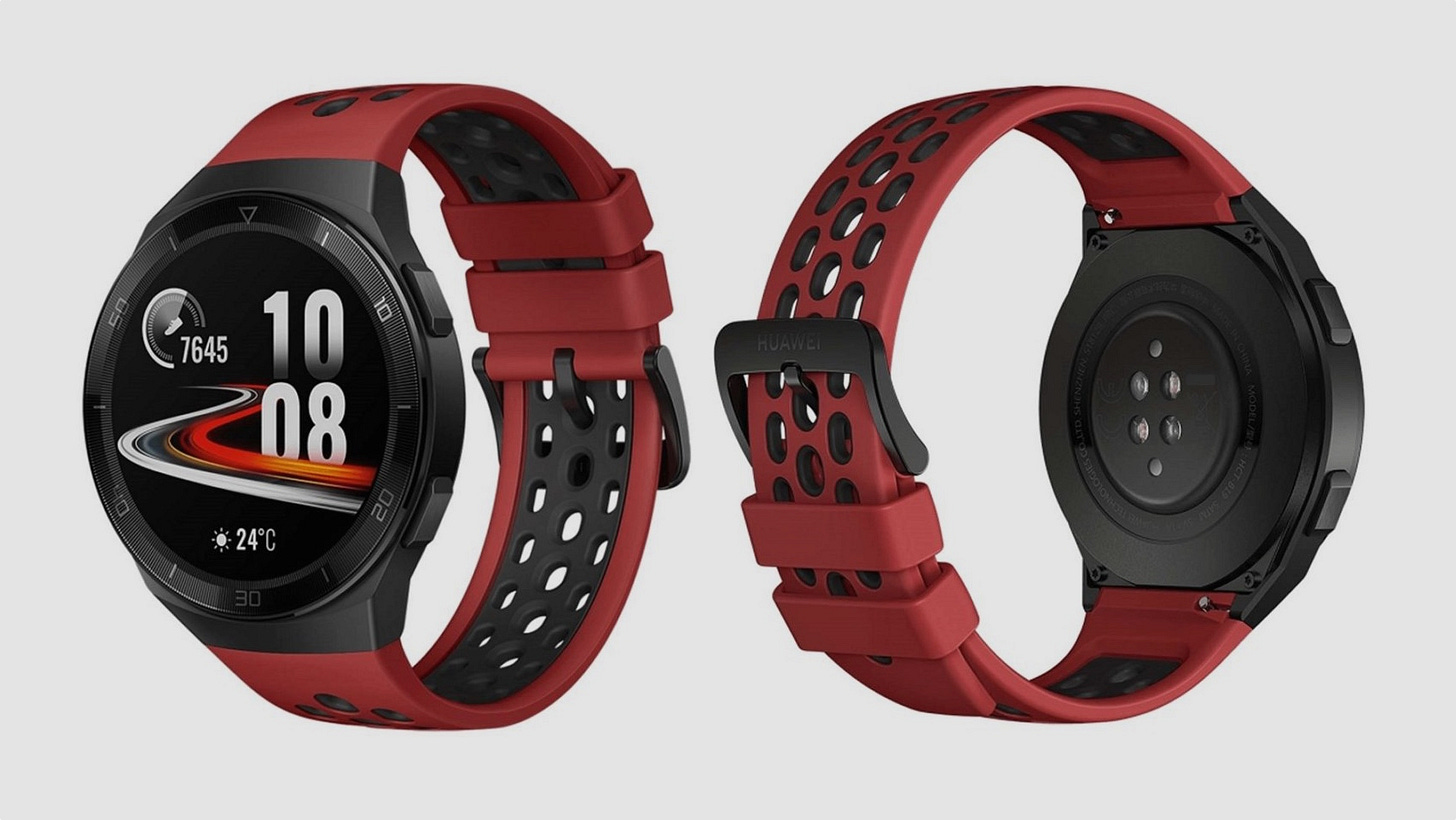 Picture: Huawei
⌚  Fitbit Charge 4 image leaks – and it could come with GPS built-in | Via: Wareable
Great news - it looks like the Fitbit Charge 4 is likely to land soon – and we've even got an idea of what it might look like. A new leak (20 March), reported by 9to5Google, shows a device that looks exactly like the Fitbit Charge 3 – which means there might not be a great deal to shout about. Let's remember these are unverified leaks. You can see the full leaked image above - and a side-by-side with the Charge 3 below. Pretty similar huh? However, there are signs that GPS may well be included in the new activity tracker, despite rumor stories currently circulating suggesting this isn't the case. Let's start with what's being widely reported (19 March): UK store Mobile Fun looked to have spilled the beans on the new Fitbit fitness tracker, listing a range of designs to choose from, including a standard version in Black, Rosewood, and Storm Black/Blue, and a special Granite edition. These listings pointed towards a similar spec-sheet to the Fitbit Charge 3, with NFC, Bluetooth and the usual activity tracking features all built in. However, there was no mention of a much-wanted Fitbit Charge feature - built-in GPS for accurate run tracking without needing to piggyback on a smartphone's GPS radio.
The Huawei Band 3 Pro has managed to squeezed in GPS into its slim body, which can be found for around $50. The Garmin Vivosport does cost around the same price as the Charge 3, but it finds room for the sensor too.

⬆️ The Upside: As we said last week, we believe that this would be a good move by Fitbit as GPS has become the norm in the smartwatch and wristband space. But as we mentioned with Huawei's new smartwatch, Fitbit (and consequently Google) need to innovate more in terms of bio sensing (e.g. hydration, electrolyte, fatigue assessment) and algorithms/insights capabilities. This will make the Fitbit offering even stickier down the road and help the company increase its market share and better compete against the Apple of the world.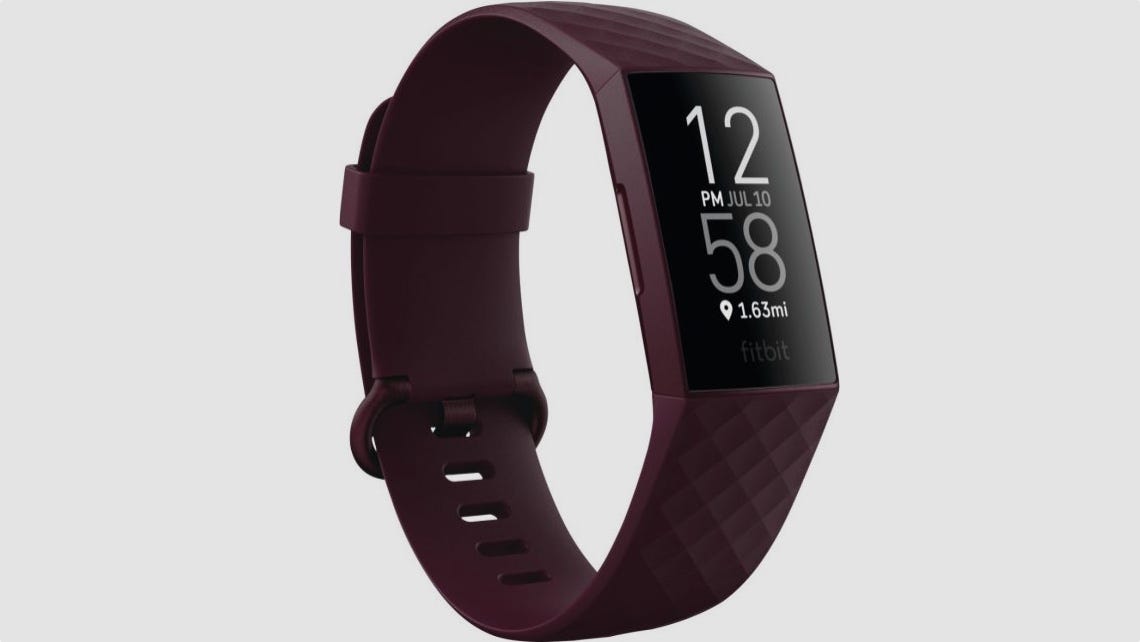 Picture: Fitbit
⌚ ​Amazfit X concept smartwatch will hit Indiegogo in early April | Via: Wareable
The Amazfit X smartwatch/fitness band concept will hit Indiegogo in early April - and perhaps get one step closer to being a real product. The last we saw of the Amazfit X was in teaser on Indiegogo back in January – and it's now going live on the platform. We need to caveat to say this is still very much a concept – and given the history of crowdfunding projects everyone should beware when parting with cash. Especially as Indieogogo offers little protection for backers against no-shows. But given it's from Amazfit, we're allowing ourselves to get a little excited. So let's recap the details that are already broadly known:
Indeed it has a curved 2.07-inch AMOLED display, with some serious credentials. It will boast a 326ppi density beaming out pixels at 430nits. The case – according to Amazfit's materials – is all metal, so should have a premium finish – more so than the likes of the Amazfit Bip S. And there are no physical buttons, but uses a touch-sensitive panel to the right hand side. The original leak hinted at a 220mAh battery, which is backed up by the release materials. That does seem on the small side, given most smartwatches now pack more than 400mAh. There are some extra details worth mentioning. The curved construction has meant Amazfit having to custom design a lot of the parts – so the screen is flexible AMOLED, there's a curved glass, battery, and for all you teardown geeks out there, a three-piece motherboard.
⬆️ The Upside: We believe this is a good move by Huami. We like the design of the wristband, and the flexible AMOLED. That being said, it is still no clear what types of capabilities (HR, GPS, ECG?) the device will have. This will be a critical success factor which will make this device a success or a flop.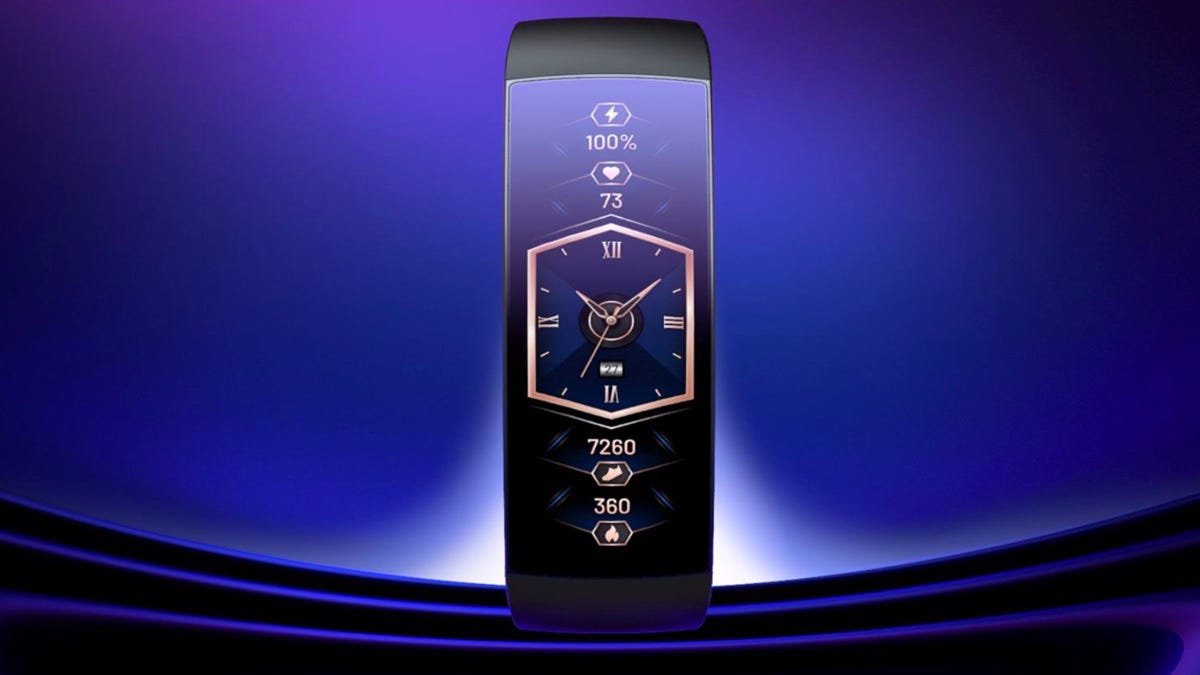 Picture: Amazfit
---
🎮 Esports & Crypto-Currency News
🎮  NASCAR launches first ever pro-racer esports series due to COVID-19 | Via: Insider Sport
NASCAR and esports company iRacing have announced the eNASCAR iRacing Pro Invitational Series, an esports alternative to the sport's usual scheduling whilst COVID-19 continues to suspend events.
The exhibition esports competition will feature many of the sport's most popular drivers from the NASCAR Cup Series, NASCAR Xfinity Series, NASCAR Gander RV & Outdoors Truck Series among others. Ben Kennedy, NASCAR's vice president of racing development stated:
"Until we have cars back on track, the entire NASCAR community has aligned to provide our passionate fans with a unique, fun and competitive experience on race day. Our long-time partners at iRacing offer an incredible product, and we are excited to see how many of our best drivers will stack up in the virtual domain of competitive racing."
The multi-week series kicks off on March 22, on the virtual Homestead-Miami Speedway and will feature a long list of drivers including Dale Earnhardt Jr., Kyle Busch, Denny Hamlin, Clint Bowyer, Kyle Larson and Christopher Bell. The eNASCAR iRacing Pro Invitational Series is expected to act as a substitute to racing fans amidst the coronavirus outbreak, which has suspended all NASCAR events until May 3, 2020.
"Our fans are obviously thirsty for this content. We want to provide it to them smartly and have interesting content as opposed to just repurposing some of the content that's already been done."
The competition features 40 eRacers competing for a prize pool of $300,000, the largest amount of any racing game genre.
⬆️ The Upside: We think this is a good move by NASCAR. This is a typical example of how sports leagues are adapting their business model to help fans stay connected to their favorite sports. We expect other leagues to jump on the bandwagon and find alternatives (MR, holograms, esports, SVOD..) until the competition resumes. You can check out our recent analysis on COVID-19: How Tech Can Help Save The Game (VR training, MR/AR, Holographic press conferences..).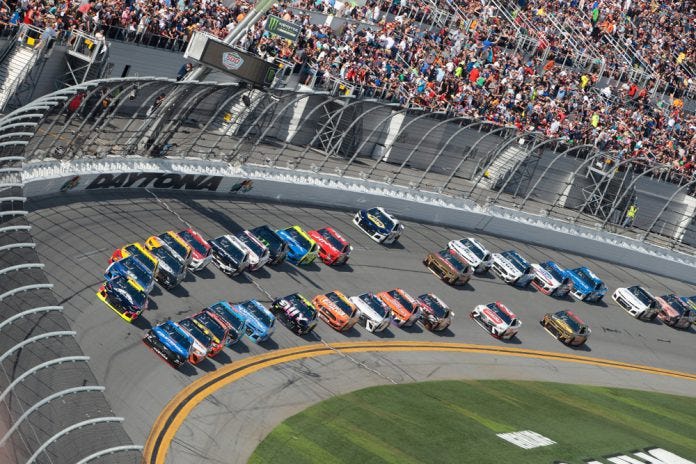 Picture: NASCAR
---
💸 Sports Investment (Fund raising, M&As) Trends — March 2020
Esport organization Genvid Technologies expands Series B investment to $33M. Read on here.

Bazooka Tango raises $2.5M Seed financing led by BITKRAFT Esports Ventures. Read on here. 
---
📊 Key Tech Sports Stats of The Week
1.2B Euros: KPMG estimates that sports leagues could lose anywhere from 300M euros (Ligue 1) to up to 1.2B Euros (Premiere League) due to the COVID-19.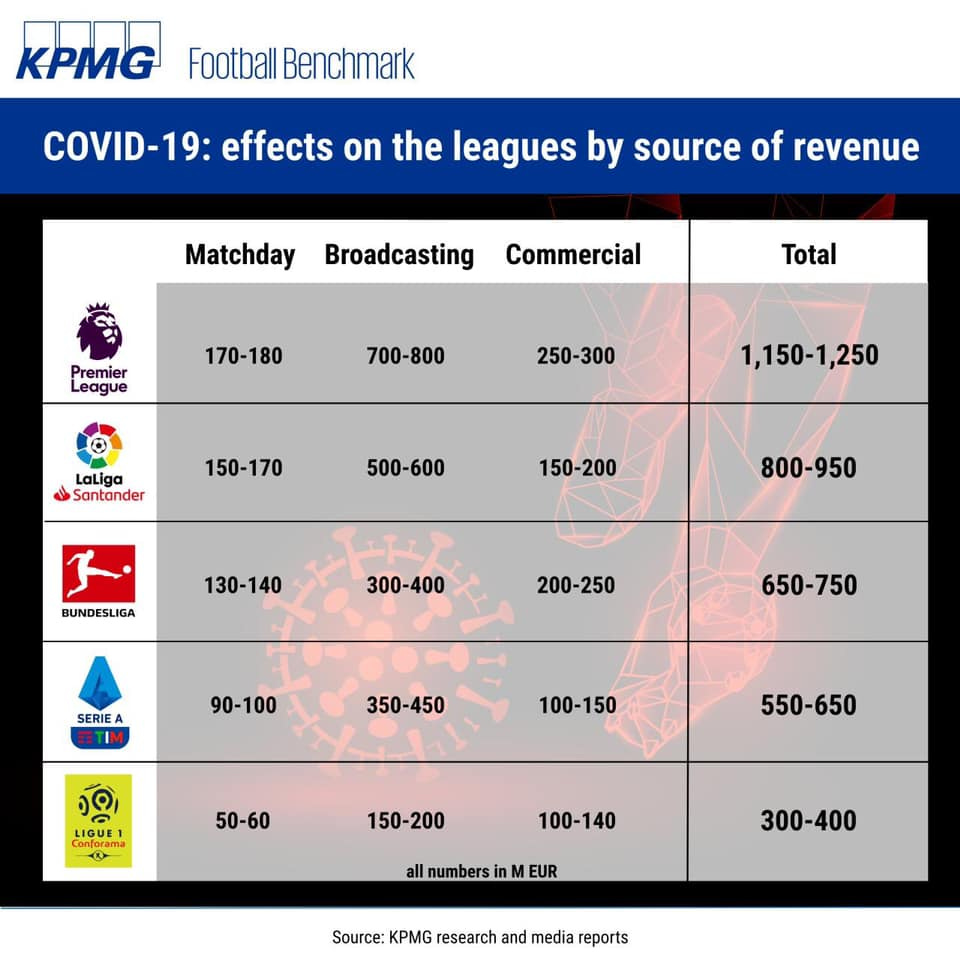 $550M: The NBA is planning to raise its credit line to $1.2 billion, which would aid the league in handling its expenses through what is expected to be an extended shutdown because of the coronavirus pandemic, sources told ESPN. The NBA credit line has been $650M, so this would represent an increase of $550M.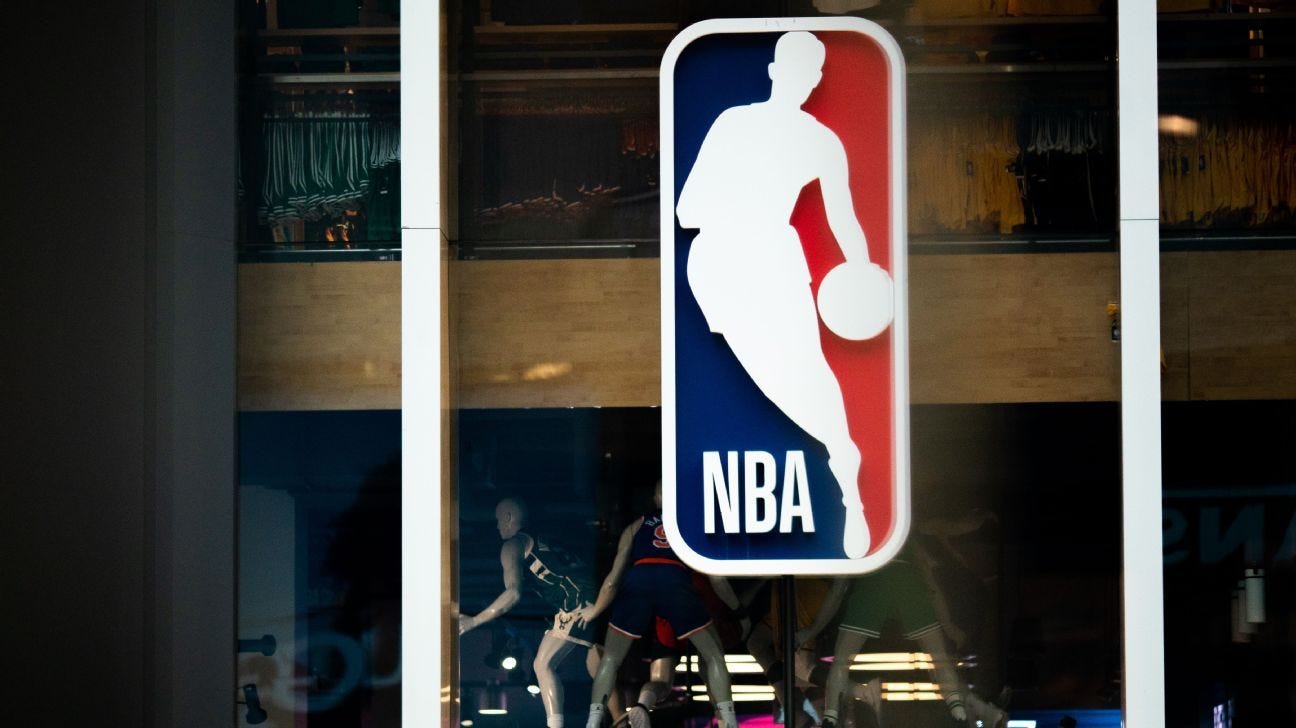 $57M: English Premiere league is stepping up to the plate with a $57m package..to help offset the impact of COVID-19.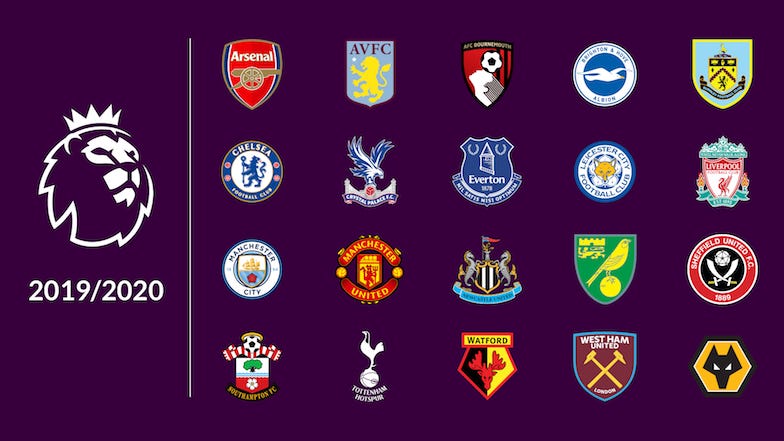 $30M: Last week, NFL QB legend Tom Brady signed a deal with Buccaneers (NFL), valued at $30M per season according to media reports.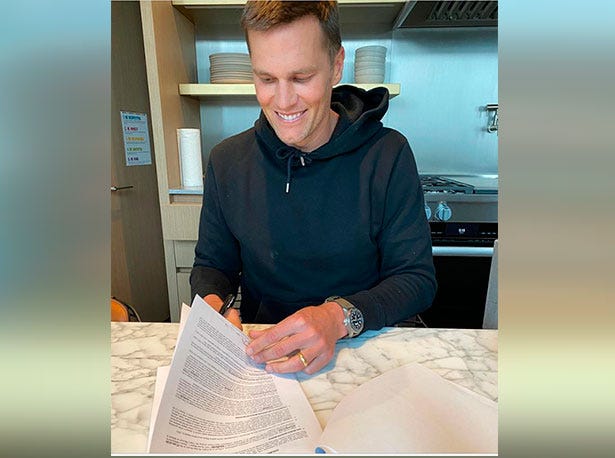 20M+: Microsoft Teams, which launched worldwide in March 2017, passed 32M daily active users (DAUs) this month. A week later, thanks in part to COVID-19, usage had spiked to 44M DAUs. That's up from 20M daily active users in November, a 60-110% jump in just four months.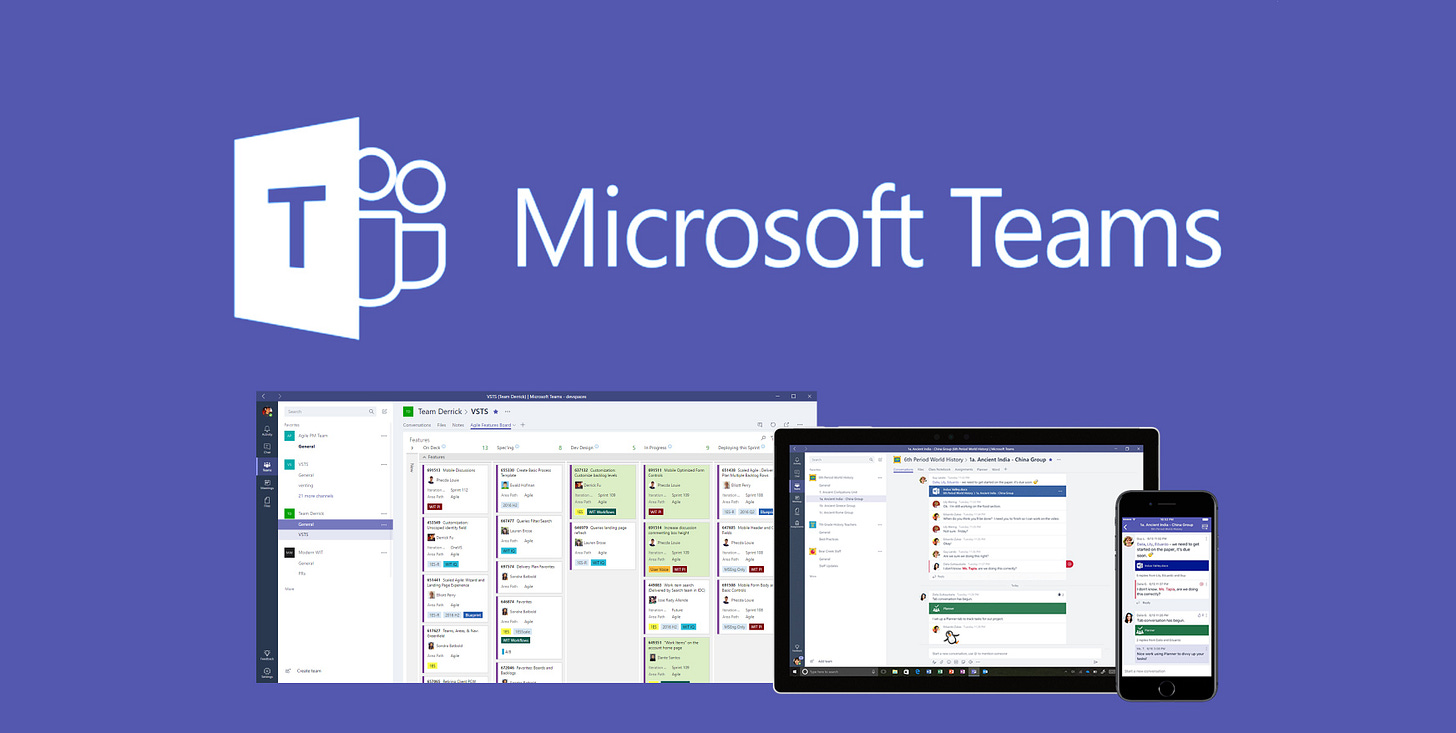 $15M: Nike donated $10M to support Oregon based organizations impacted by the COVID-19 crisis. The Nike Foundation also committed $5M+ to global and local relief efforts.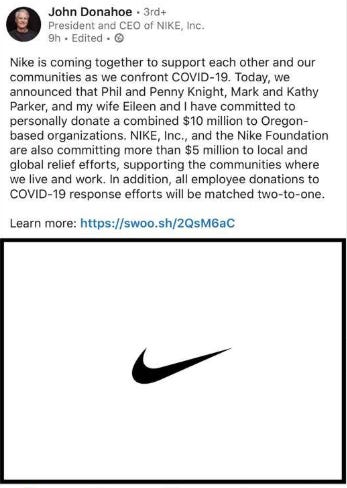 $3M: The social media giant TikTok said that it would donate $3M to After-School All-Stars, a charity founded by actor and former California Governor Arnold Schwarzenegger, to feed families whose food security was affected by the close of public schools in response to the COVID-19 outbreak.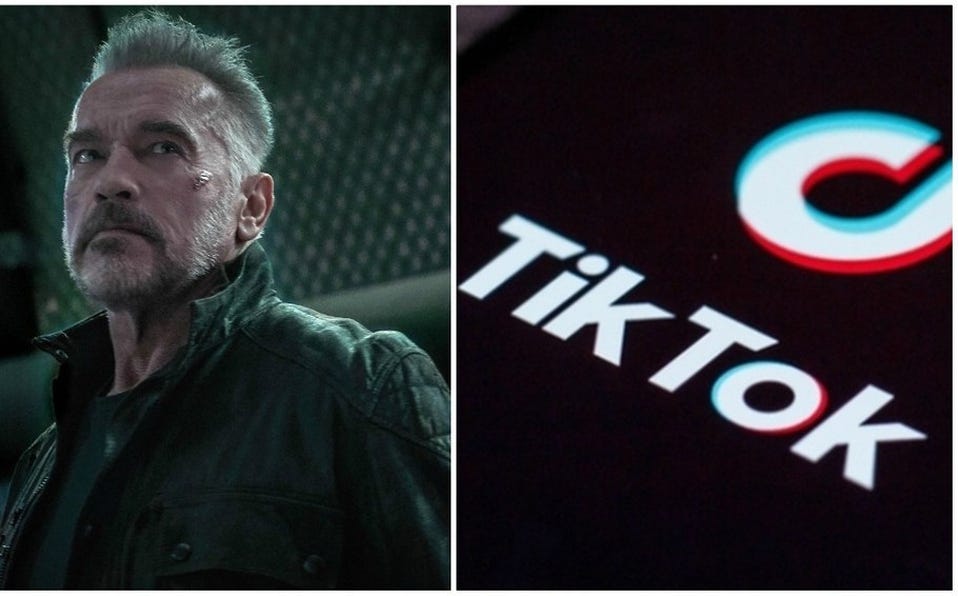 7,000: Slack, a popular internal chat application, announced that it added 7,000 new customers between February 1 and March 18, a big spike due to COVID-19. That is 47 days. For context, Slack added 5,000 customers total in its preceding quarter, making its recent customer adds impressive.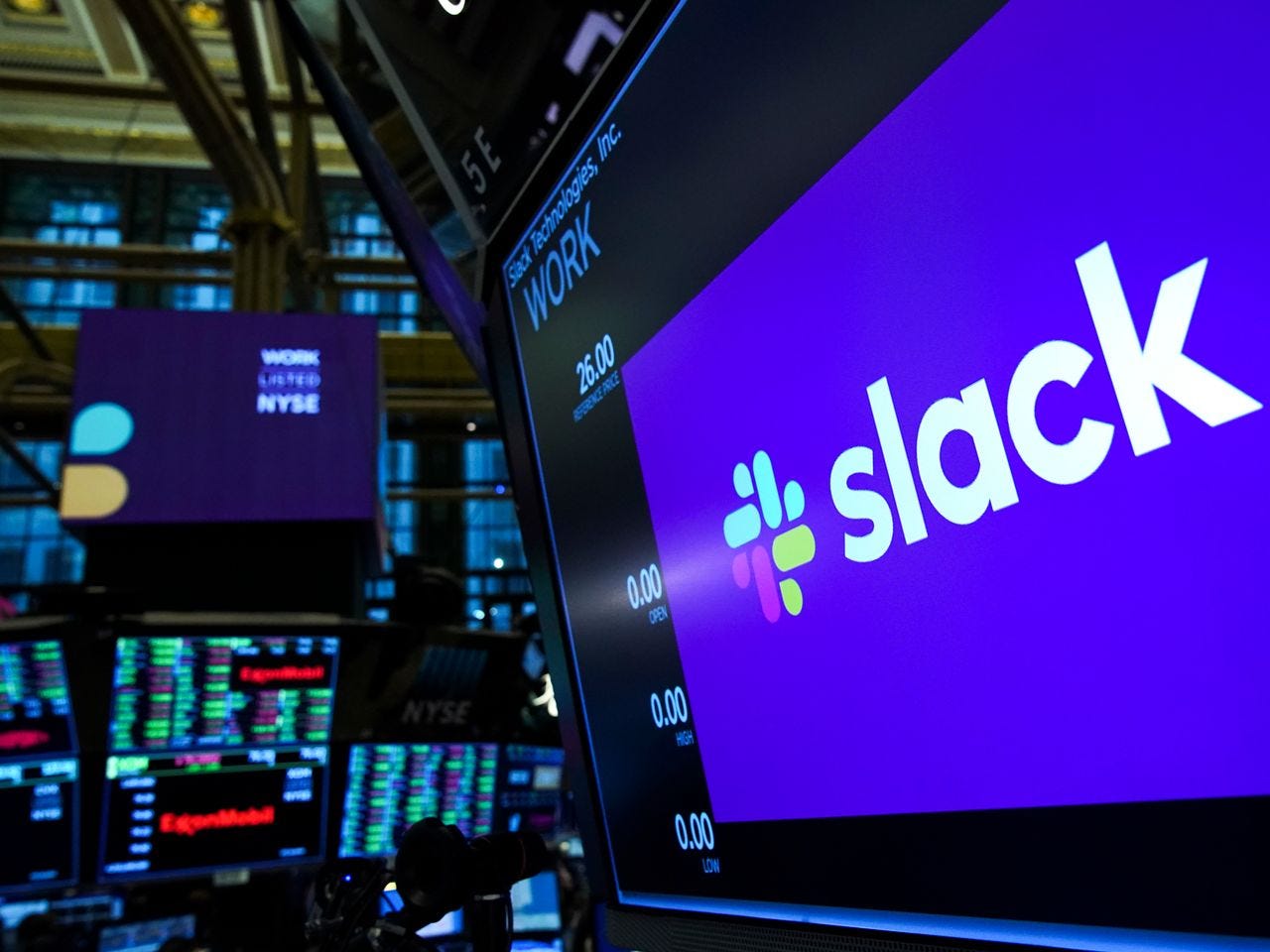 5000-6000: Just how much of an impact will Tom Brady have on the Tampa Bay Buccaneers' attendance, which has been at or near the bottom of the league for the past several years? Fans told ESPN that they had 5,000 to 6,000 fans in front of them in line. When ESPN attempted to purchase tickets, the number was 5,371.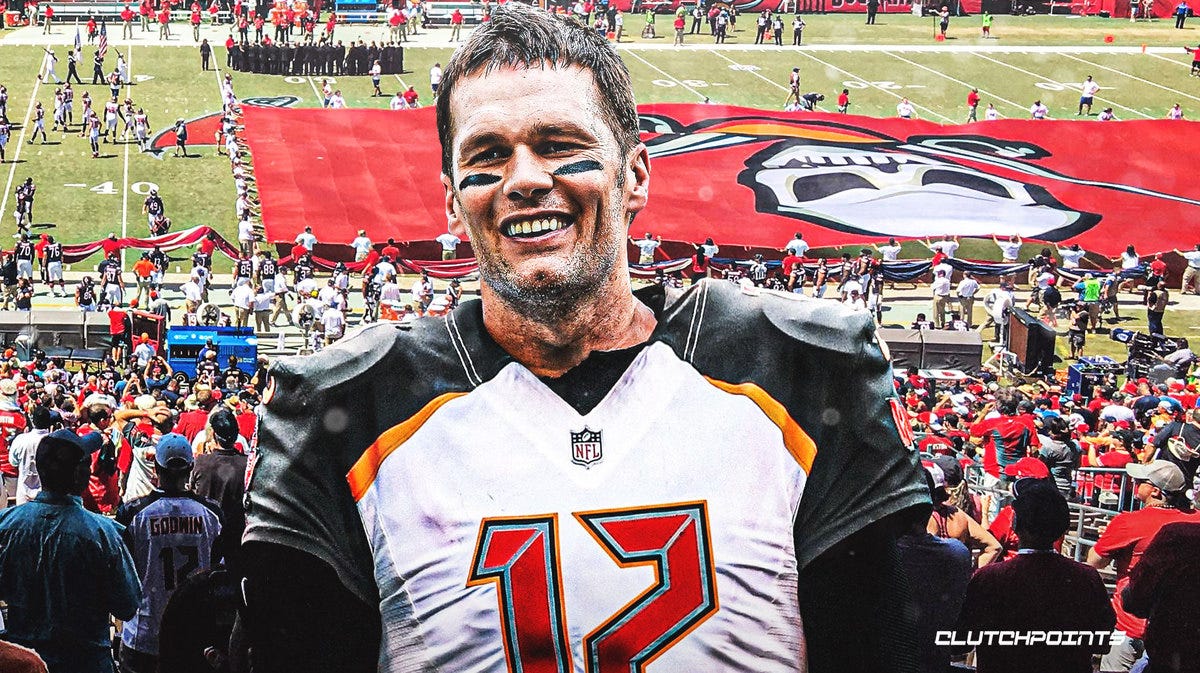 99%: "Something I've always said is 99% of people consume our game through some sort of media platform. It's only a tiny percentage of fans who get to see our games in arenas," said NBA commissioner Adam Silver. Silver said the league is considering several scenarios for not only how the NBA resumes play, but when.
45 mn: Most COVID-19 tests take a while to get final results. Cepheid, a molecular diagnostics company based in California, announced it had received emergency use authorization from the U.S. Food and Drug Administration for a diagnostic test that takes only 45 minutes to determine if a person is infected with COVID-19. This could be a game changer as it would give results in 45 minutes. Sports leagues (NBA, MLS, NFL..) could use this to test players before playing time to figure out if it is safe to play.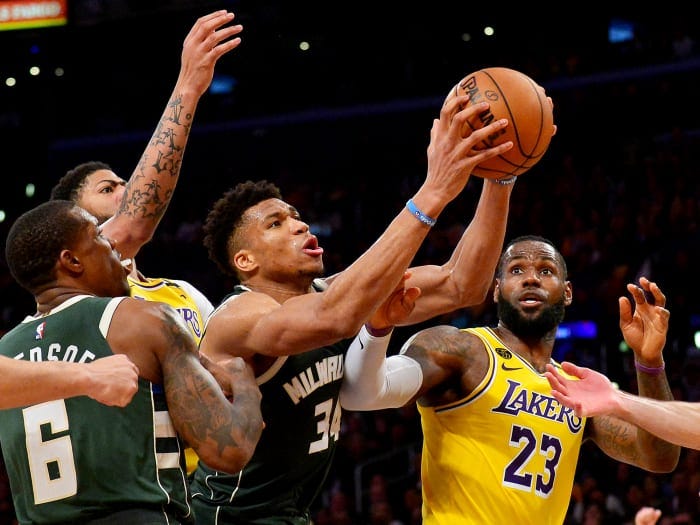 60: Ayrton Senna would have turned be 60 years old last week. Happy birthday, champ. Rest in peace.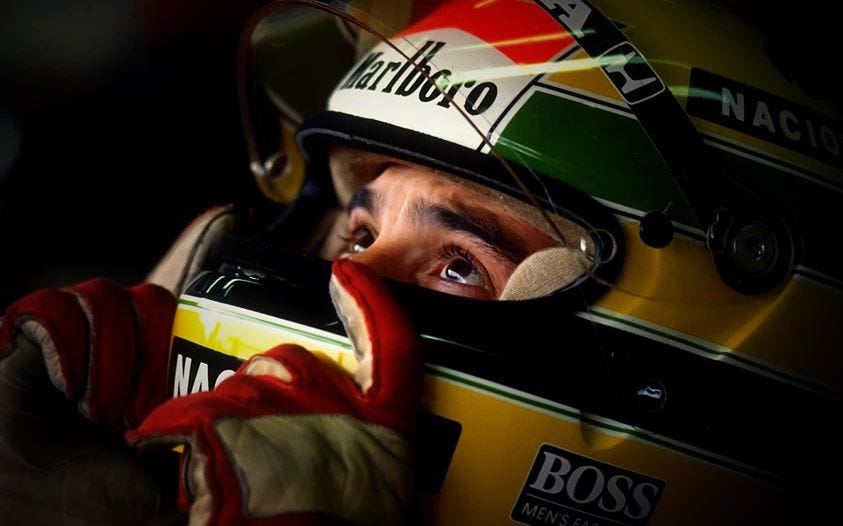 13%: The public markets are obviously seeing some pretty substantial swings in recent days, but newly public Peloton is proving more aptly positioned than other tech stocks. Today, the exercise brand saw a nearly 13% spike on the back of a market where stocks cratered across the board.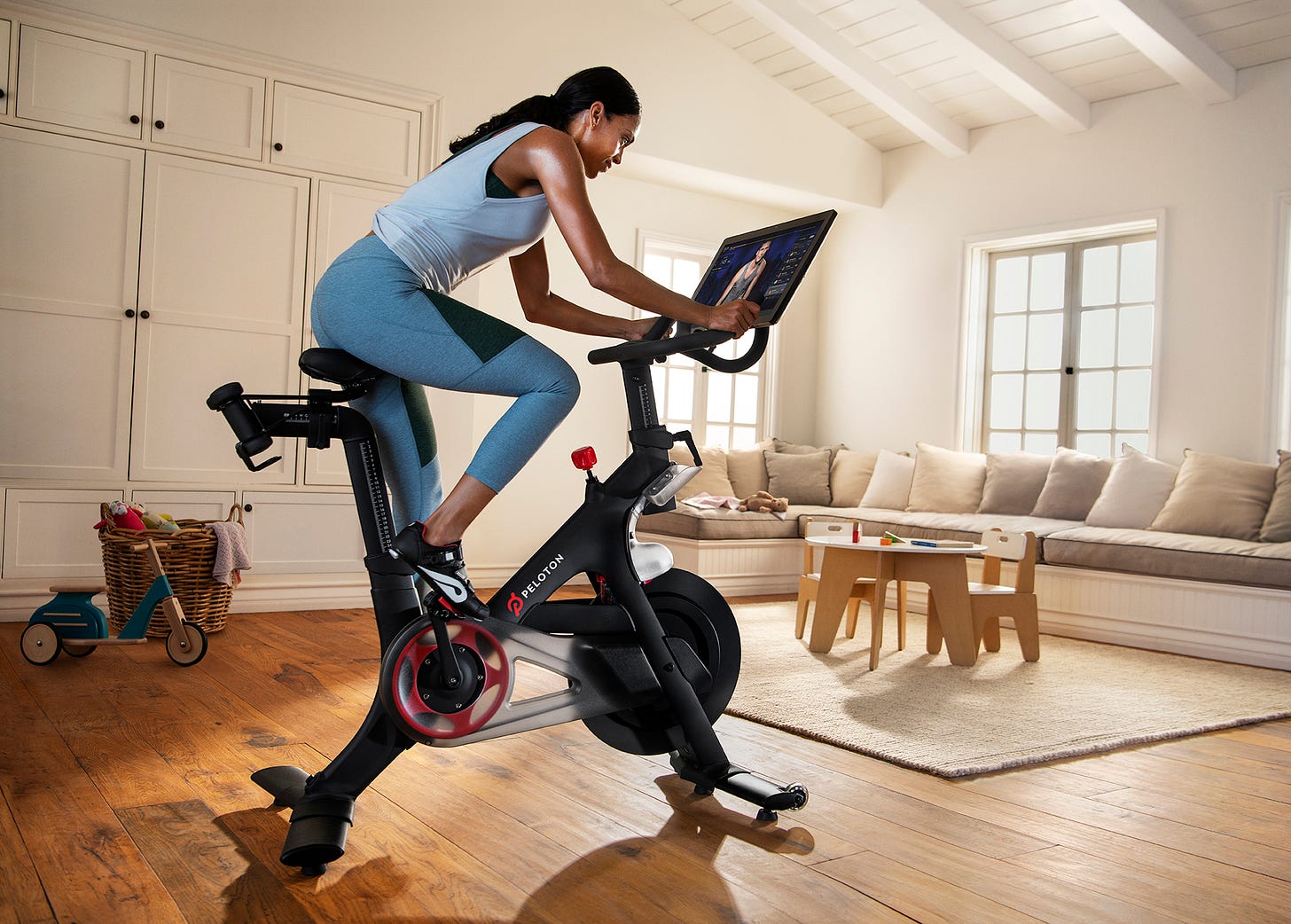 Picture: Peloton
---
📸 The Upside: Snapshots & video of The Week.
The power of social distancing: One person that contracted the COVID-19 can result into 406 people infected over 30 days. However, as shown in the graph below, when that same person is 75% less exposed to crowds, it results into only 2.5 people infected over 30 days.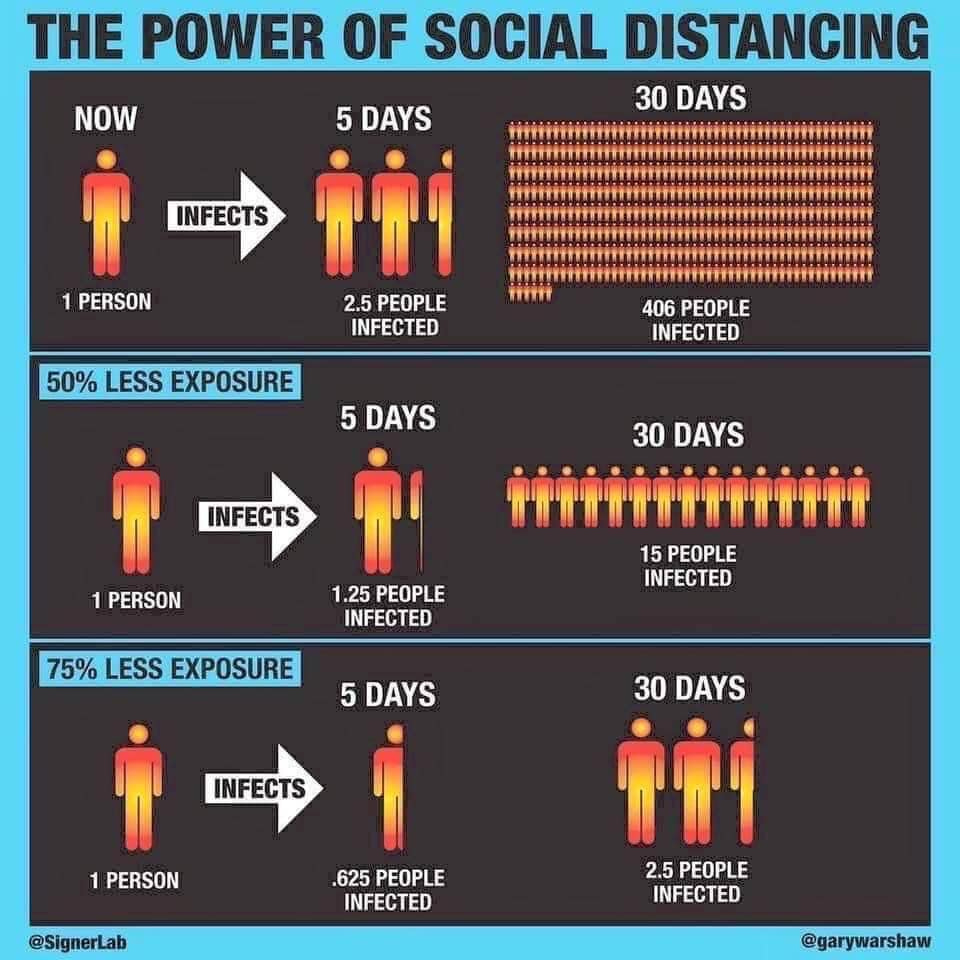 NBA considering several options to resume the NBA season: The NBA is considering relaunching its league with a charity game separate from the regular season or playoffs, Commissioner Adam Silver told ESPN. Silver said the league is considering several scenarios for not only how the NBA resumes play, but when. One option would be to restart with fans in the arenas. The second option would be to restart without fans in arenas. A third option that they are looking at now - the impact on the national psyche of having no sports programming on television.