This week we had the honor to interview Blake McFarland, Senior Manager of Esports for Sporting KC, a top MLS team.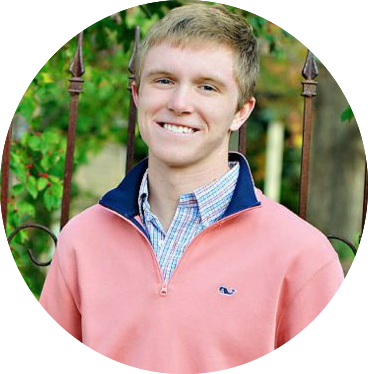 📝Show Notes: Throughout our conversation, we talked about about Sporting KC's decision to enter Esports, but also what they've learned so far as being part of the eMLS league, what the challenges have been and what their plans are for the next two years.
🚀Best Quotes: Here's some of the key discussion points and best quotes from our conversation with Blake:
On Sporting KC's decision to enter esports: "Attracting a new audience is something every sports team wants to do and each sports brand that is tied to a professional sports scene should want to do (..)The gaming community is a tight knit group and finding a way to bring them into your on-field sports team is obviously a goal of everyone. And then also it's when you attract a new audience, your brand awareness, in return, is going to go up with that esports community. So I think it's a little bit of both. It's mainly probably first attracting a new audience, engaging with those fans in a way that we hadn't engaged with them before. And then when we engage with them, our brand awareness is going to improve and it'll definitely have them be more aware of Sporting KC and the esport Kansas city community will learn how they can be involved or engaged with our content. And I think if you do all of that, then it's going to be a success".

On what they have learned so far since being part of the eMLS league: "I think everyone, as soon as they got into eMLS and they would all talk to you about this is that this space has grown so rapidly. I think that when we all got in 2018 we thought this would be something that would grow slowly, that maybe it would take some time to develop. It went pretty rapidly and I think that's something that has been kind of a great surprise (..) One thing that you want to do that the league has been doing differently and that I'm excited to see them continue down this path is that there's a difference in those esports communities of who plays what game and how those people interact and how they feel towards sports teams".

On what they would have done differently: "Sometimes the people who are going to be playing League of Legends may not be interested in what a professional sports team has to offer and they kind of are put off maybe by the fact that a professional sports team is coming into the esports space, which is just so authentic and true. This is why everyone likes to be a part of it because of its authenticity. I think with the MLS and how they're handling the eMLS it's much more about those people that play FIFA and how we can get those people that play FIFA to watch more MLS games and pay attention to their local clubs. It's something that I think initially that was kind of the focus but then it's now 100% of the focus and it is only going to make that league more and more successful. It's something that us at Sporting KC and Esporting KC we are looking to do as well. It is to get those people that are playing FIFA in Kansas City, get them out to a match, get them to engage with their brand and get them to learn more about us and what we can offer and then that will help us out".

On the biggest challenges that Sporting KC has faced so far: "I think getting a ROI on esport is really difficult, and everyone is trying to figure out what that looks like and how it is for us. It's something that we're constantly looking to try and provide as a way to make ends meet on that end. But it's not necessarily going to be a deterrent of us in the league at this point in time. I think probably the biggest challenge is to engage with those fans and finding the way to do it authentic. When people talk about marketing and being in the esports space, everyone wants to be a part of it. But to be a part of it, you have to be authentic. Finding the way that is authentic for us is going to be different than other brands".

On the types of skills Sporting KC is looking when hiring an esports gamer: "Their skills, I mean the requirements, are a lot like on-field sports. They have to be motivated and determined and hardworking, but also their cognitive skills have to be off the charts (..) So you're looking for guys who can do that, who can be really good and dedicated to the game (.) FIFA is just such a grind for those guys to be as successful as they'd like to be. They have weekend league almost every weekend, so they're playing 30 games. How they compete in those 30 games is how they can qualify for live qualifying events. So when you're playing 30 games, when you get to about 20 games, not only are you tired but you're playing better competitions. So that's when it gets really difficult for those guys and finding people that have that determination, and hard work ethic, and dedication is what you want to see".

On the importance of having an esports gamer who can also create content and engage with fans: "In addition to that, what everyone is always looking for is that you'd love for a guy who can just grind it, win matches and take you to events. But what you also want to do is you want to have a guy who can create content and engage with fans because that's where you're going to have the most traction from. Fans are those people that want to follow those players. They want to see what that guy is doing in FIFA. They want to see how he interacts, how he plays, what his style is, and being able to have someone who can create content, has a desire to create content and become more about brand ambassador for your brand is another thing that we look for (..) We want someone who's really good and if we can find him and he's also brand ambassador for us, then that's great".

On the importance of listening to the esport community when launching an esports team: "I think that when you want to create any sports brands or esports experiences or events, you want to make sure that you're talking to the right people within the space so that they can tell you what is going to make sense because what makes sense for an event that you might do or experiences that you might have for your first team, may not make sense for your esports brand and e-sports space. You want to make sure that you talk to those guys. You want to see what they want, what they like, and they're going to be opinionated. They're going to give you their whole thoughts, so you just have to listen to them".

On the importance to be patient when launching an esports team: "I also think that being patient is really important. It takes a little bit to grow, but it will pay off. So if you kind of give it some time and you're not looking at this as something that can be a revenue-generating resource for you right away, then you're probably into it for the right reasons. Eventually it can become that for you. We're hoping to get to that spot but it's definitely not something that you want to look into as day one as a revenue source. It's about brand awareness, the brand and then it can get you to that if you give it some time and if you listen to those gamers".

On what Sporting KC hopes to accomplish in the next 2 years with its esports team: "Step one for us is we would love to win one of the three events that the eMLS puts us on, league series one, league series two, and the eMLS cup. Unfortunately, we've been close to winning one of those but we haven't won one yet. So step one for us is that we want to win one of those. Hopefully we will also win the eMLS cup. But if it's just a league series in the next year or two that's okay too. But we'd love to do that".

On Sporting KC's goal to grow its brand, Twitter following, Twitch channel, players and community: "I think we'd also want to grow our brand, grow our Twitter following, grow our Twitch channel, grow with our players and get them more ingrained in the community. We want to do all of that. Then in addition to it, like what I was just talking about with our esports gamer Alexander as being a brand ambassador for us, finding ways to get him more tied into what we're doing in Sporting KC to grow our brand and keeping him really tied to that is going to be really important for us. I'd love to do more of that in the next two years".