This week we had the honor to interview again Dr. Ron Dick, associate professor of sports marketing at Duquesne University in the school of business. Ron also worked for 20 years in sports, including 15 years in the NBA with the Sixers and the Nets, and then four years in the NCAA.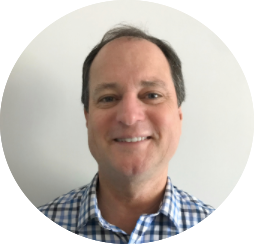 We discussed how the major sports leagues (MLB, NBA, NHL, MLS cup, College sports) handled the COVID-19 pandemic during the month of August. We also discussed the financial impact of the virus on those leagues as well as social justice.
🚀Best Quotes: Here's some of the key discussion points and best quotes from our conversation with Ron:
On how the major US sports leagues (MLB, MLS, NBA, NHL..) have handled the COVID-19 pandemic so far: "I think some have and some have not. You go back and listen to some of our quotes from the last broadcast, we were concerned about the MLB and the fact that they were not in a bubble and I think that came back to bite them a little bit. We saw the Miami Marlins, we saw the St. Louis Cardinals have some issues where blocks and blocks of games had to be canceled. So, here they are trying to play 60 games but there were days, a week goes by without playing a game. I don't know how you're going to get 60 games in. Now they're going to try to do about seven inning double headers to expedite that and it remains to be seen if they can pull that off. The rumor was, and I think it was turned into fact, that the Miami Marlins baseball team, a group of the players, went out to a restaurant in Atlanta when they were on the road and some of got them got the virus that way and then that affected all sorts of teams that had them on their schedule. So that shows you how strong the MLB Player Union is when they were able to stifle the fact that they weren't going to play in a bubble the way the NHL and the NBA are (..) That was one situation. I would give kudos to the NHL, which is playing in just two places, both north of the border where the virus allegedly is not as prevalent and that is in Toronto and in Calgary and they have not had any problems and the testing is strong, it's almost daily with 2000 COVID-19 tests.".

On how the NBA handled the season despite the COVID-19 pandemic: "I'd say that the NBA has done well as far as their bubble in Orlando. They're now down to 16 teams. I think they originally started with 22, and if you weren't mathematically eliminated you pretty much could come down and play and try to get one of those 16 spots. They are really isolated and they all eat together in a cafeteria and it's working, as far as getting these games in and people being able to watch them".

On the impact of COVID-19 on US college sports, with The Big Ten and Pac-12 having now postponed their fall sports seasons: "I think it's going to have a major impact, but we have to do a little bit deeper dive about some of these decisions that are being made. Notre Dame, we talked about them, they were the first ones, to my knowledge, to go back on campus with their students. They moved everything up to move in date August 8th and they tried to get ahead of the virus a little bit, and then end by Thanksgiving. That was the way a lot of people wanted to do it and what we found was that students came back and they blew through all the warning signs and disregarded them all and they ended up spreading it. 135 people tested positive within a week, and then they shut it down and they made it face to face".

On the impact of COVID-19 on those sports leagues: "There are no tickets sales in the NHL currently like most sports. But the NHL is more dependent on ticket sale revenue than the NFL, NBA, and MLB. I would say that in a sport like the MLS, 20-25% of their revenue comes from the ticket sales. I mean, think about it, you've got 20, 30, 40,000 people watching the game live, so you've got, hopefully, millions of fans watching on television and the sponsorship money that comes from that. The commercial money is fabulous. So, that's something that was factored into the decision to play or not play. So, for example, back and forth with MLB, how much are we going to pay the players? And it was like, "Well, we're going to prorate your contract." So, 162 games for a baseball season, we're only playing 60. So, take 162 and divide it to 60. So, you're not going to make half your salary, but you're going to make around a little less than 40% and then they said, "Well, we have to chip down a little further because we don't have the ticket revenue, so we're going to knock it down to 80%." So, you're going to get 80% of your salary for the percentage of 60 divided by 162. And that's where the sticking points were going back and forth and that's why it was so hostile between the players union of MLB and the owners".

On social justice, and many players and coaches in the NBA, the MLS, and the NHL, taking a knee to bring their rapport to the Black Lives Matters Movement: "The NFL, since you brought it up, there's been an idea floating around to avoid this issue: To not play the national anthem before an NFL game. I mean, it's not something that they have to do by contract. That would probably avoid the issue but if we go back and listen to the tape from a month ago, I think you'll find that either you or I, or both said, "Expect around 70% of the players to take a knee." And that doesn't sit well with a lot of the owners and it doesn't sit well with some of the fans".

On Colin Kaepernick: "I don't want to repeat what we said earlier but I think Kareem Abdul Jabbar, previously Lew Alcindor, made a great point and he was a real activist when he was a young man in the 60s. He said, "While the riots and destruction of property is wrong, the protests are not wrong. People have a right to have peaceful protests". Okay, well there's an example of a guy that did it quietly and he was ostracized by the NFL. He was blackballed by the NFL. All he did was take a knee during the national anthem." He was clear to say, "My dad was in the military. I am pro-military. I appreciate everyone that's fought for this country," but no one listened to that part of it, they only saw the knee".

On several teams changing their names as part of the Black Live Matters movement, starting with the Washington NFL franchise changing their name for now to the Washington Football Team: "I think it's an offensive term for a long time. I don't think it's the same as the Cleveland Indians. I think that's a term, and again, it's something we have to ask the people that are offended by it and if you're offended by something, we should change it. That seems to be the way and it's probably long overdue. The term "Redskin," it's not a good term and I'm glad that they're changing it". I Googled it before we got on the air and some of the things they could call it, "The Pig Skins" after the ball, they could call The "Red Wolves", they could call them "The Red Tails". There was a whole bunch of terms, "The Senators," which is a previous baseball team that was in Washington, congressmen, senators. That's one that's been bad for a long time and it's long overdue to be changed".

On the COVID-19 and when we are likely to find a vaccine: "If we can get a vaccine by January 2021, I'd be thrilled. I would sign off on that right now if we could get it. It would be great if we could get it in November, December, but yeah we need the vaccine right now. People have called COVID-19 the coronavirus fatigue because people are caught up in their houses and they're afraid to go out. I think the greatest fear right now, as college is reopened, is that college kids go on campus, they have these parties, they share drinks, drinking beer pong out of each other's cups, then they're told, "It's time to go home," they go home and then, God forbid, they give it to their grandparents".